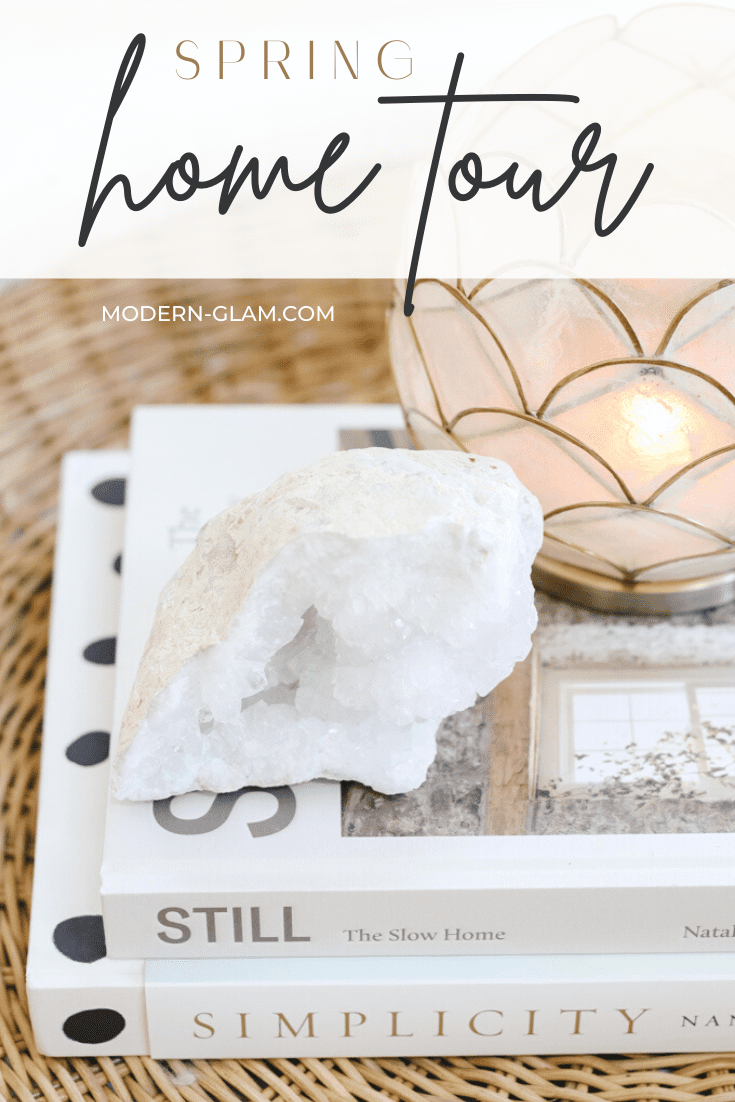 Here are 5 easy ways to update your home for spring. Budget friendly ways you can update your decor.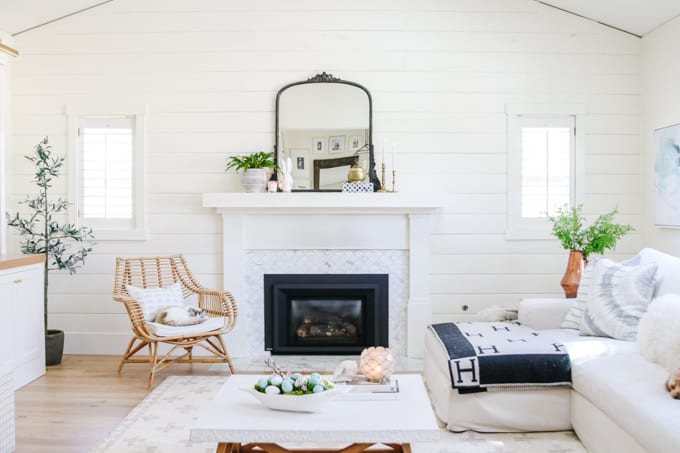 Welcome to this week's Spring Home Tour Series hosted by Marty, A Stroll Thru Life. If you are new here, welcome!
I am Ashley, small business owner, wife and mom to two young kids. Our family lives in the suburbs of San Francisco I own a clothing and home decor store called Flaunt. When I am not working at the shop you can find me over here sharing my latest projects.
My husband is a contractor and we have been updating our California ranch since we moved in over 10 years ago. It seems we always have a project going on – follow along as we tackle our home renovation one project at a time!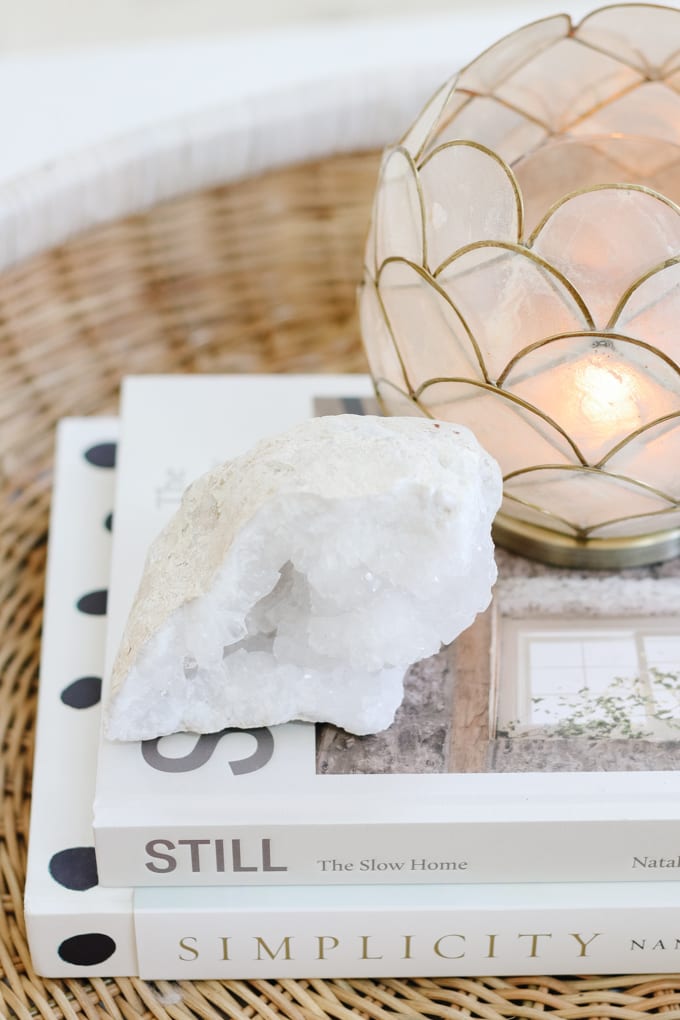 I am joining Marty from A Stroll Thru Life and 30 bloggers to share our Spring home tours! If you came over from 11 Magnolia Lane, thank you for coming by! Amy's spring home is just beautiful!
5 Easy Ways to Update Your Home For Spring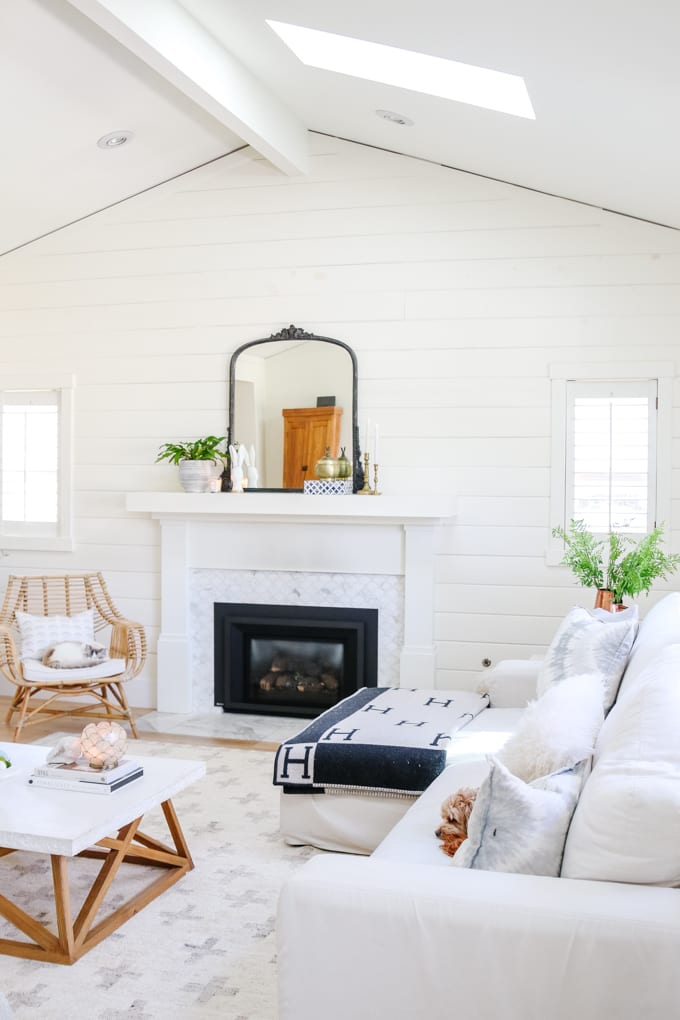 Once winter is nearing an end, I always feel the pull to update the inside of my home with some fresh seasonal spring decor. This process doesn't have to take a lot of time or money. I will share some simple ways that you can update your home for spring!
Bring The Outdoors In With Greenery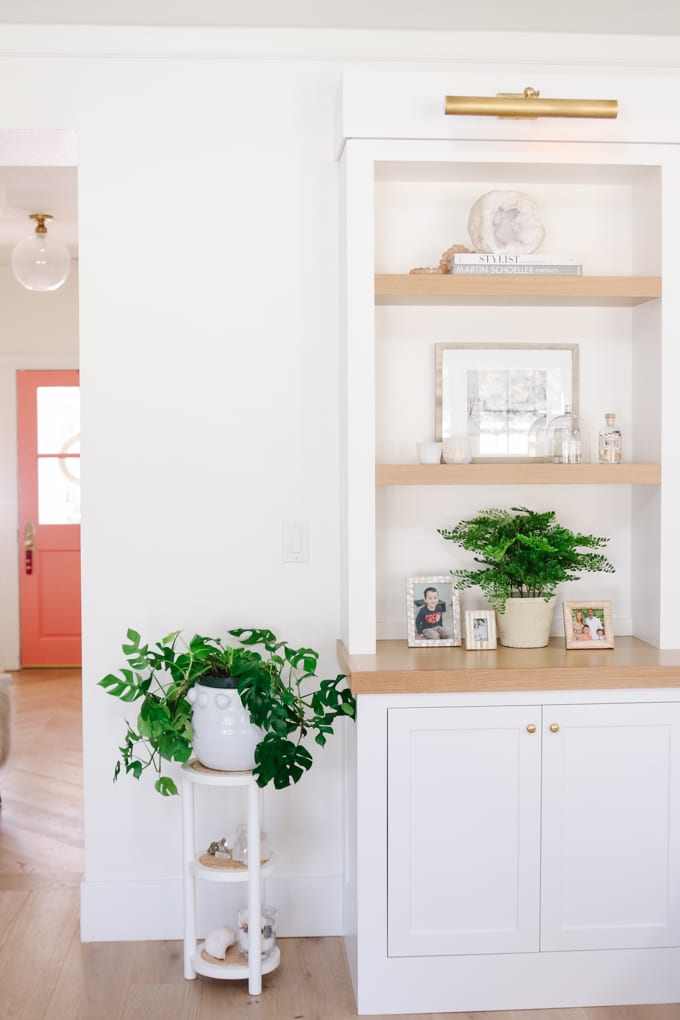 Adding in fresh (or faux) greenery is the first thing I do in the springtime to update my home for the new season ahead. Houseplants and greenery instantly make a space feel clean, fresh and alive!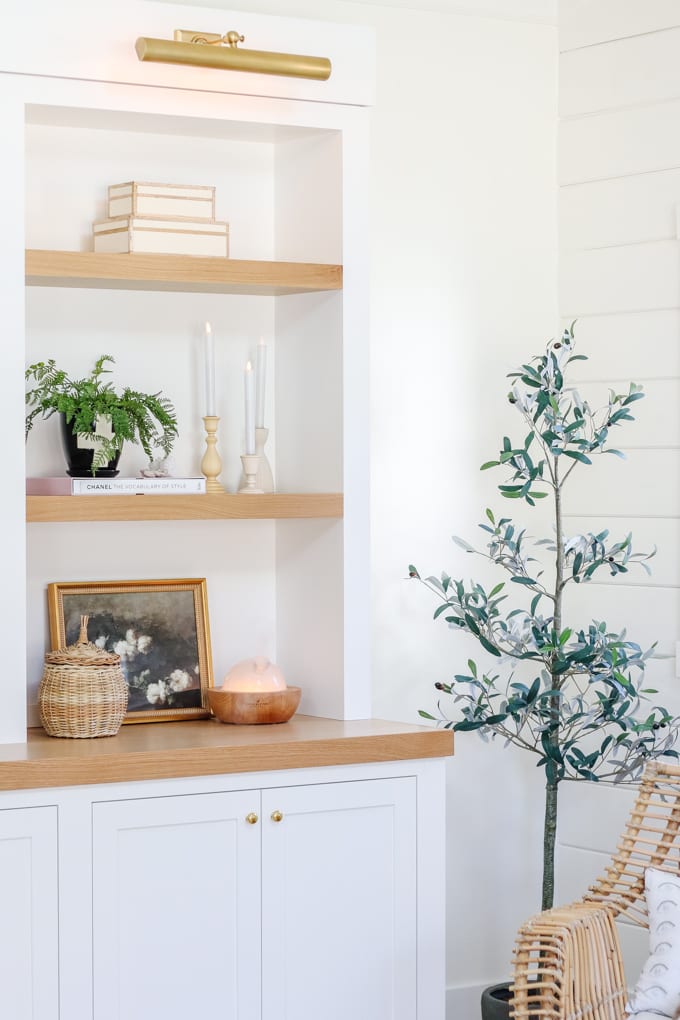 I use both real and faux greenery throughout my home. I like to use real plants where they get good light and I know they will thrive. And for harder to reach spots or darker rooms, I use faux plants that look like the real deal.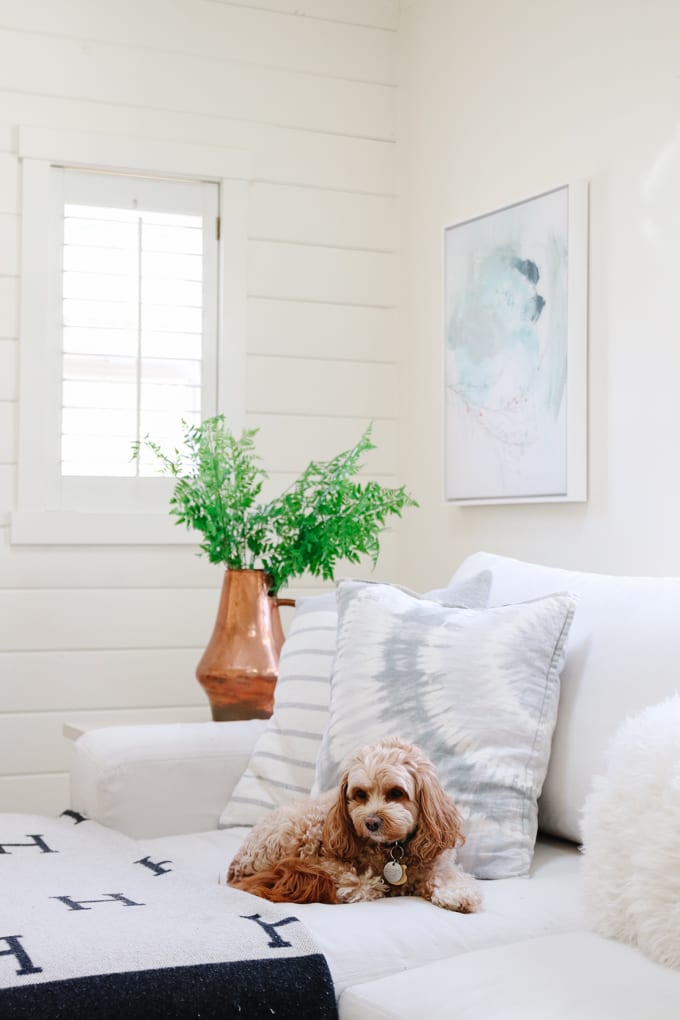 And the good news is that there are so many great faux versions out there right now!
I have linked my favorites here for you:

Switch out Art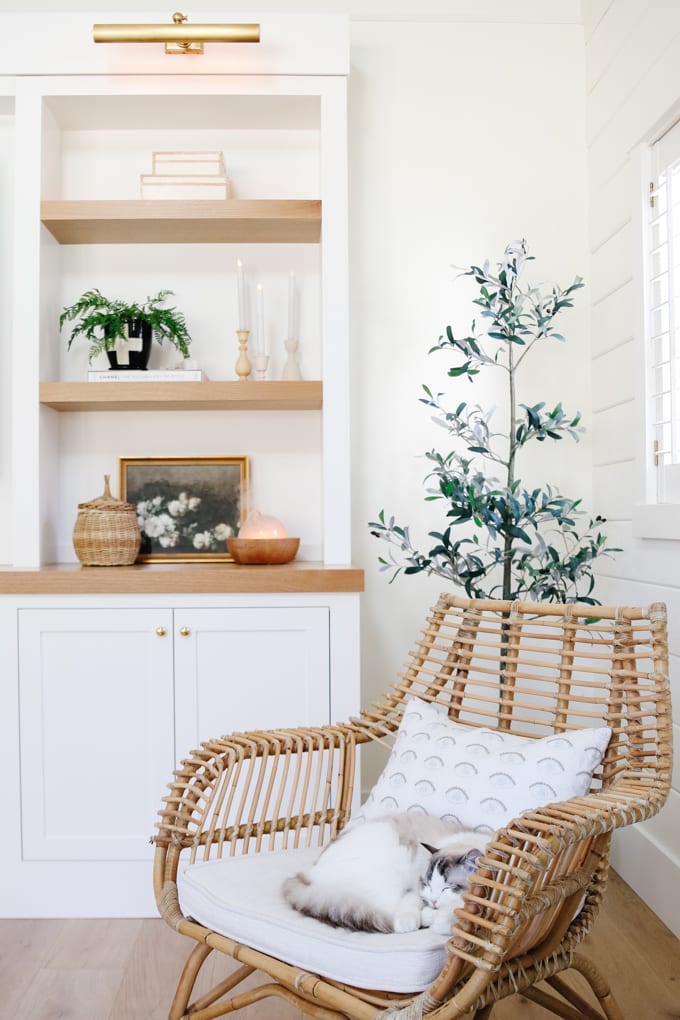 Art can be an inexpensive and easy way to update your home for spring. Recently, I came across this print shop that has beautiful curated vintage art that you can download and print at your local print shop (I use Staples or FedEx office).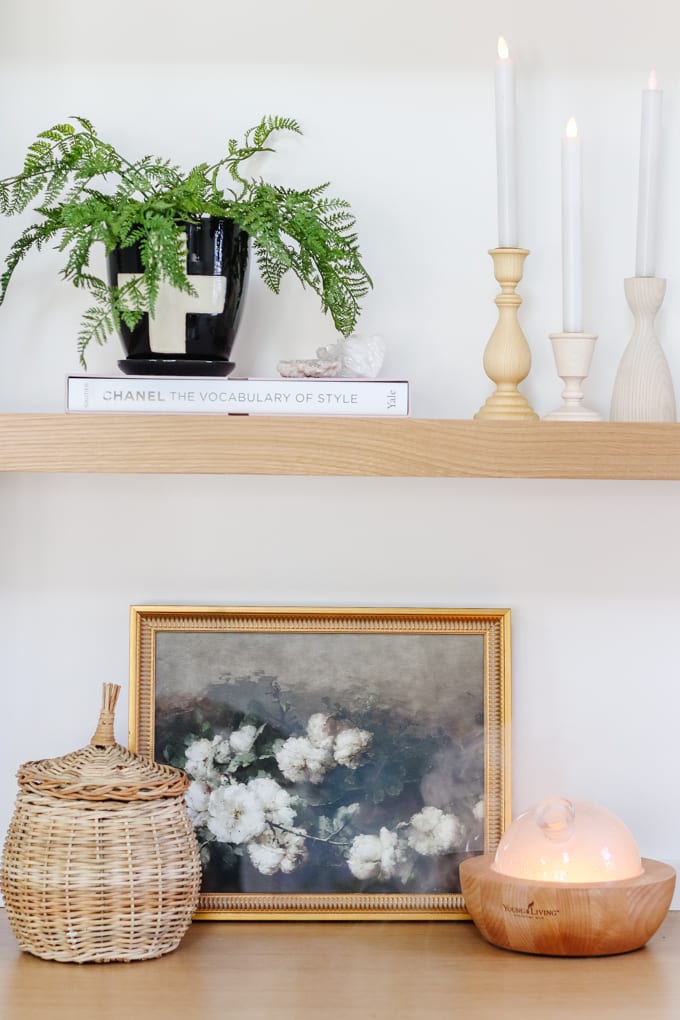 You can print out the artwork to your desired size, pop it in a frame and you have instant, beautiful art that looks like it has been collected over the years from the Paris flea markets!
Artwork is such an easy way to update your space.
Make it feel like spring with a vintage watercolor print of spring blooms! Here are some of my favorites:

Add In Color
Now, after winter is coming to a close, I seem to always feel the urge to add more color into my space. I don't go crazy. After all, my house is a mixture of basically all neutrals, but something about spring has me pulling out pastels and blues.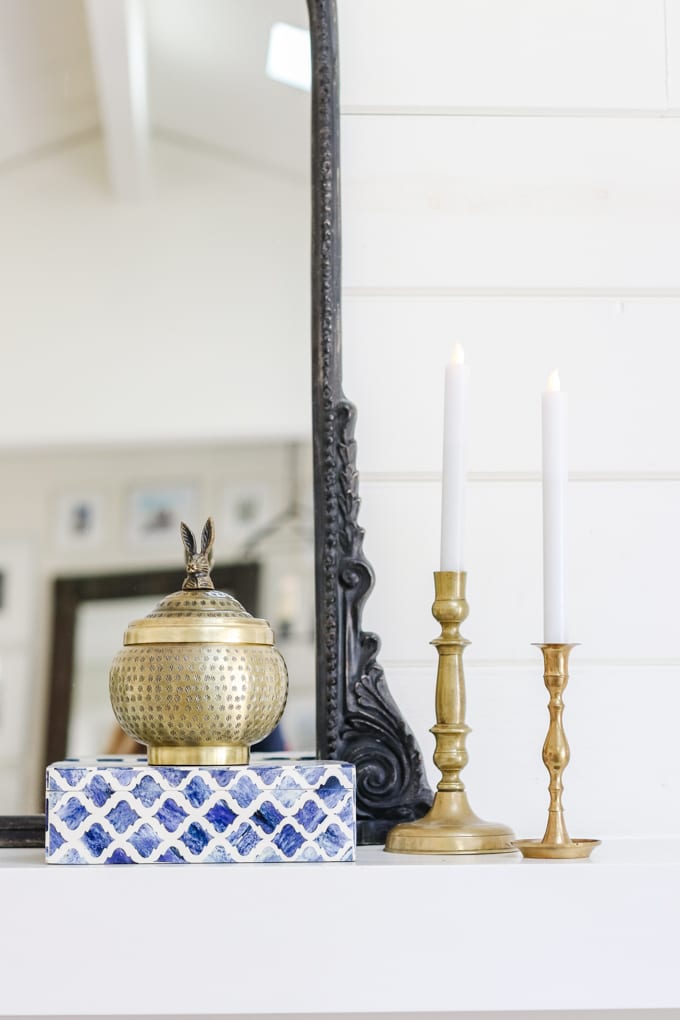 Adding in color is an easy way to update your home for spring. Here are some easy ways to add color into your home:
swap out your throw pillows
add a seasonal throw to your sofa
add a bouquet of tulips or daffodils
place a stack of colored books on your coffee table
Swap Out Area Rugs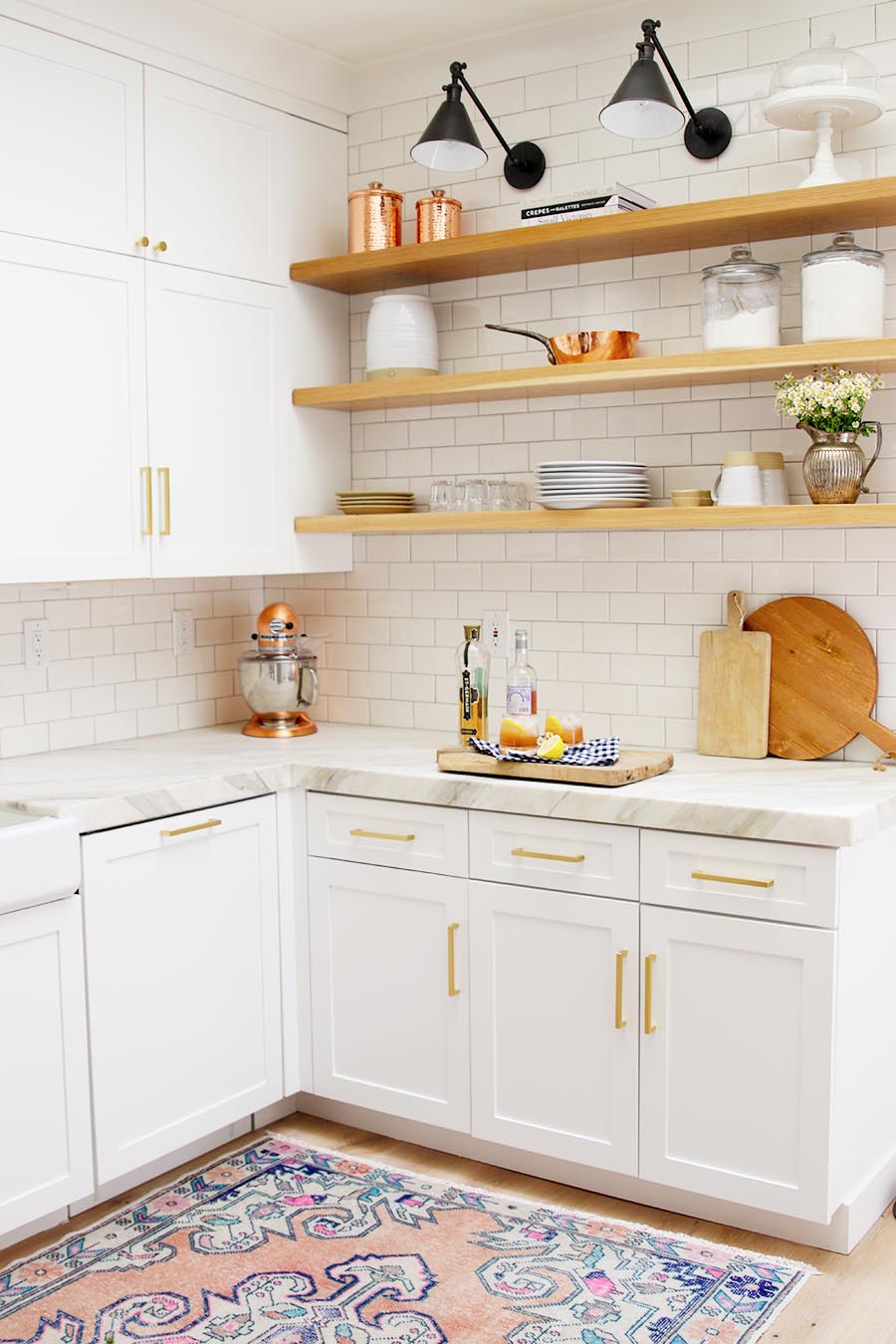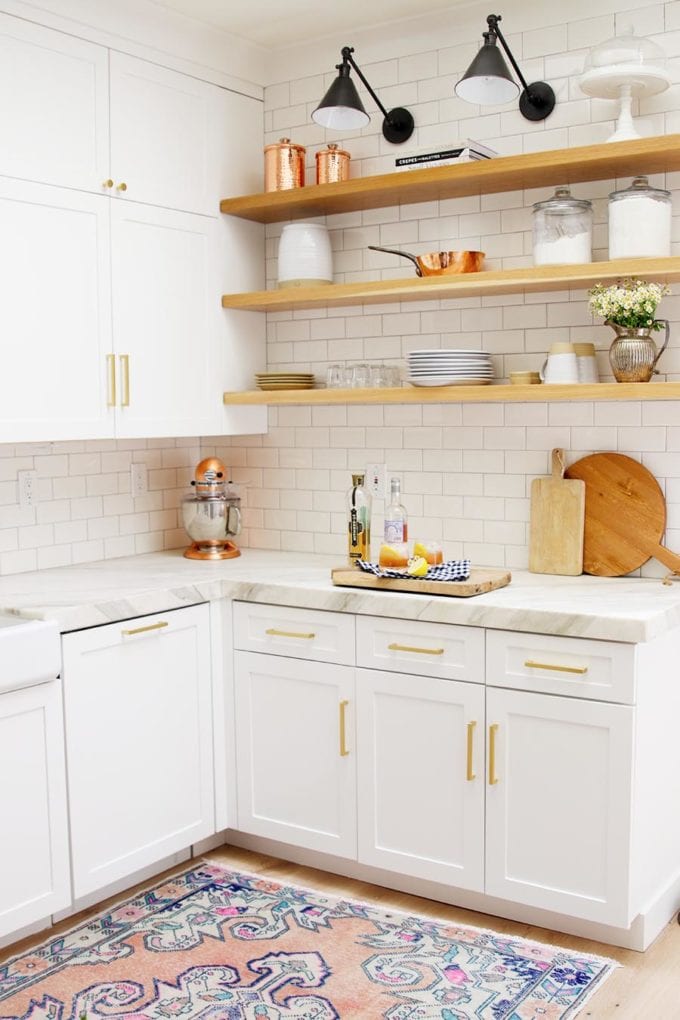 If you have area rugs in your kitchen or living room, an easy way to update your home is by swapping it out with a lighter color or texture. This easily changes the look and feel of the room in one step.
Oftentimes, I add in more layers in the fall and winter months. This includes the area rugs. Chunkier knits and darker colors are used in the winter, even with the rugs. In the spring, I like to either pull up the rugs entirely, or switch them out with a softer color and lighter texture.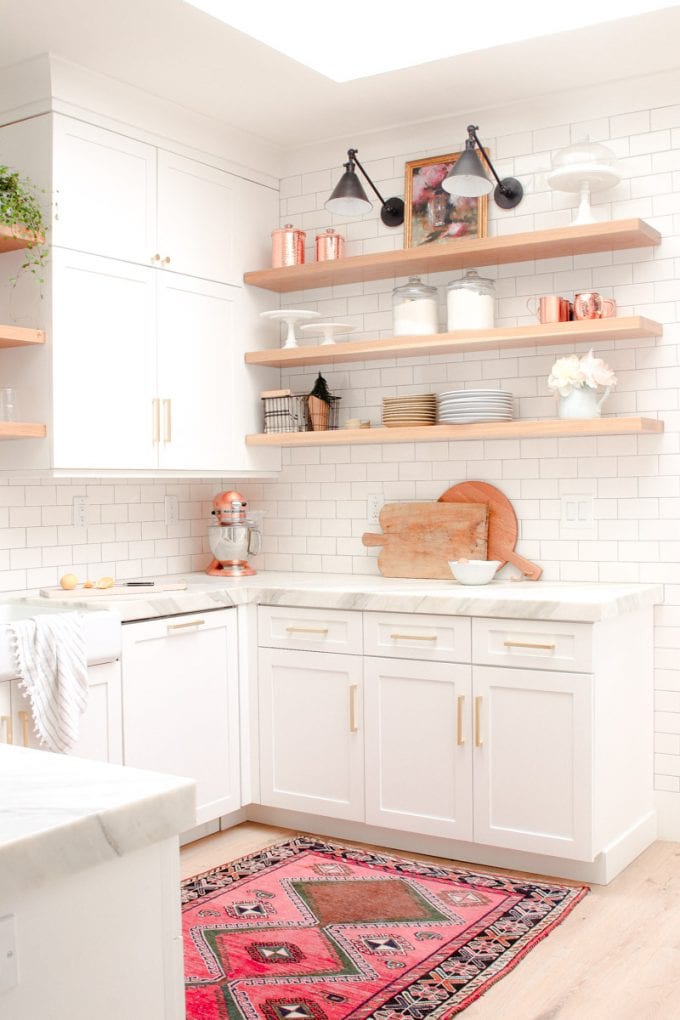 And in our kitchen, I have 2 vintage Turkish rugs that I use interchangeably. In the winter, I use this pink/red version pictured above. And in the spring and summer I swap it out with this light pink one.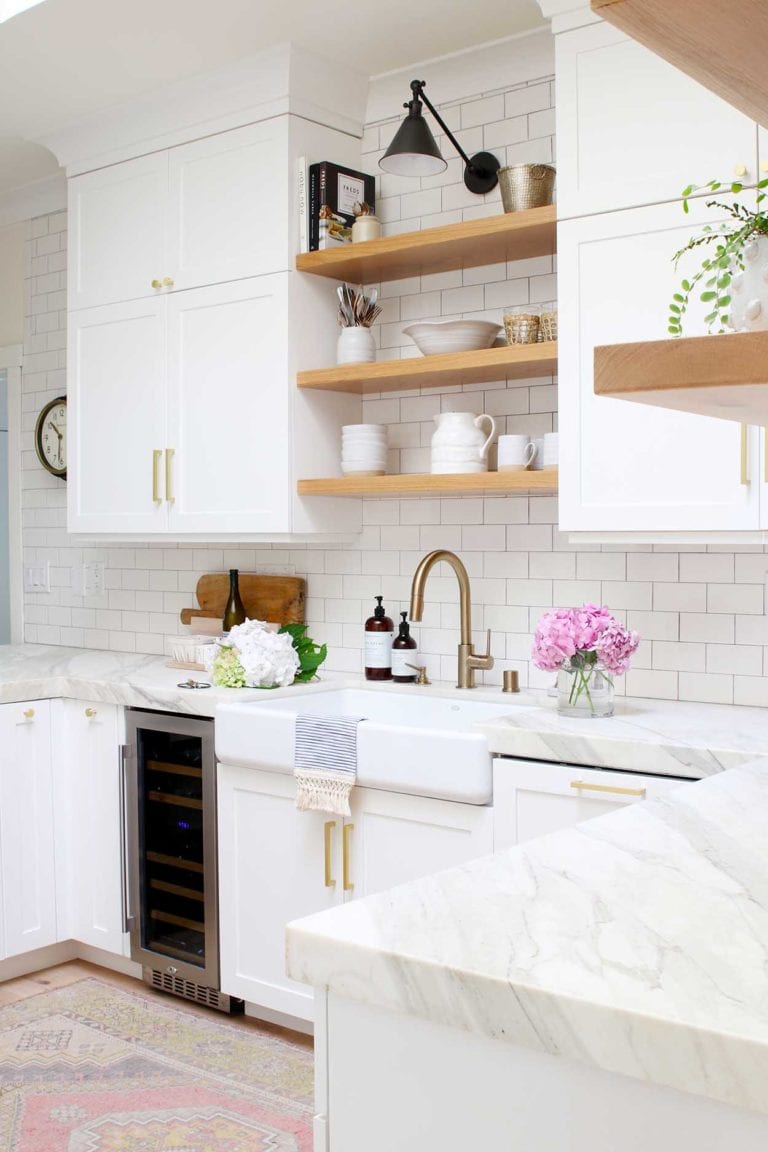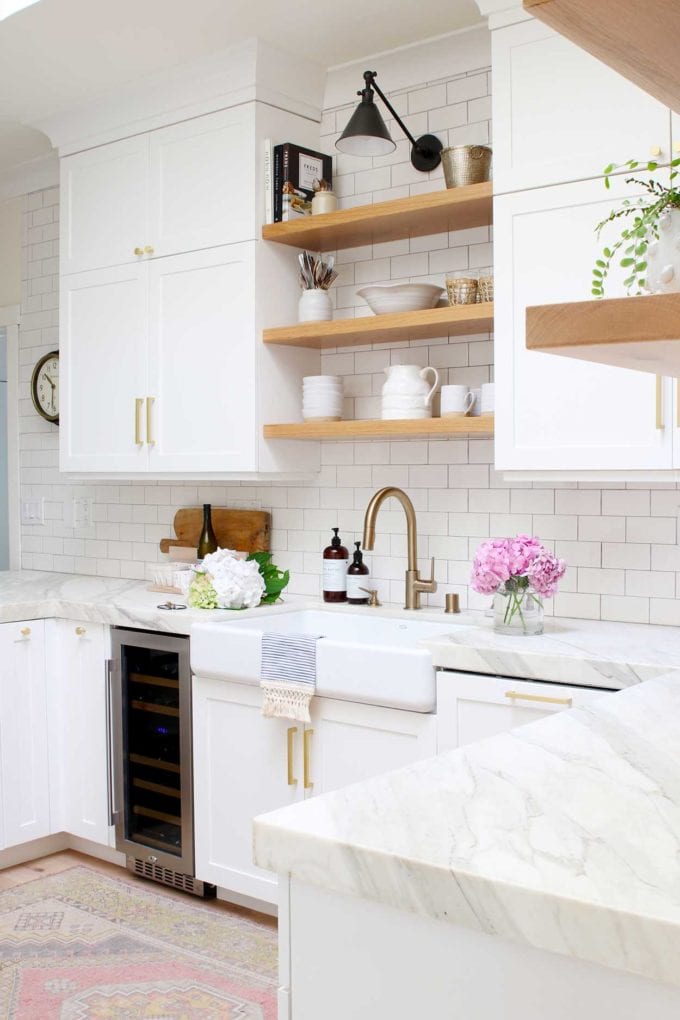 Both my rugs are from Kentucky Rose Designs and here are some incredibly beautiful finds as well:

Add Elements of Spring
Here is a no-brainer way to update your home for spring. Add elements of spring to your decor!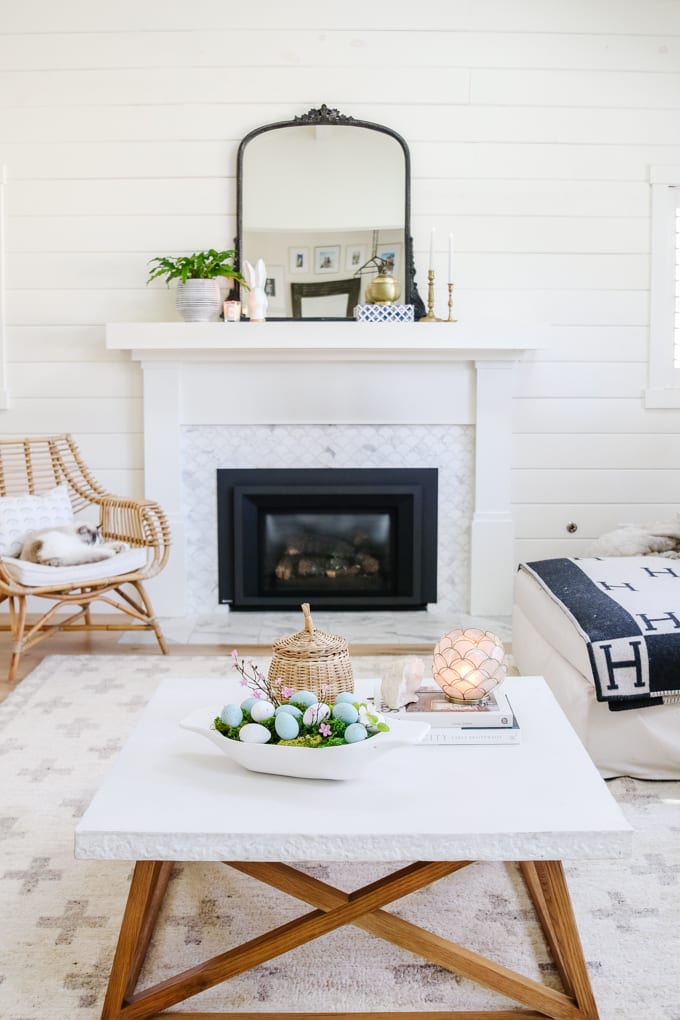 Here, I have a dough bowl filled with my DIY painted Robins Eggs.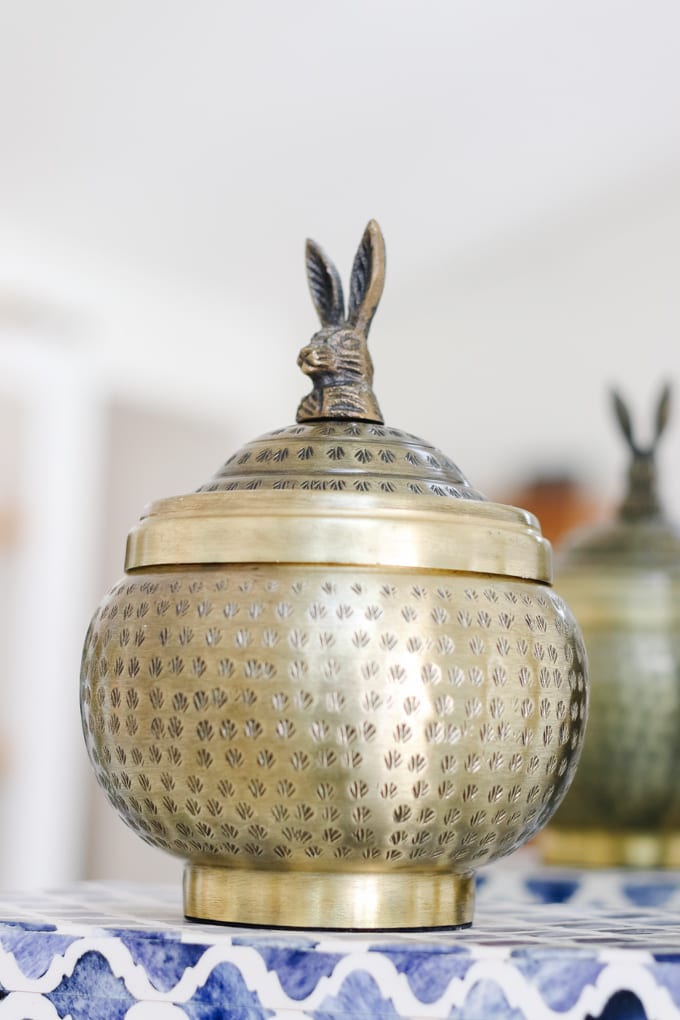 Add some fresh spring blooms to liven up your home as well. A vase filled with tulips, daffodils or other spring flowers really makes such a big impact for little money.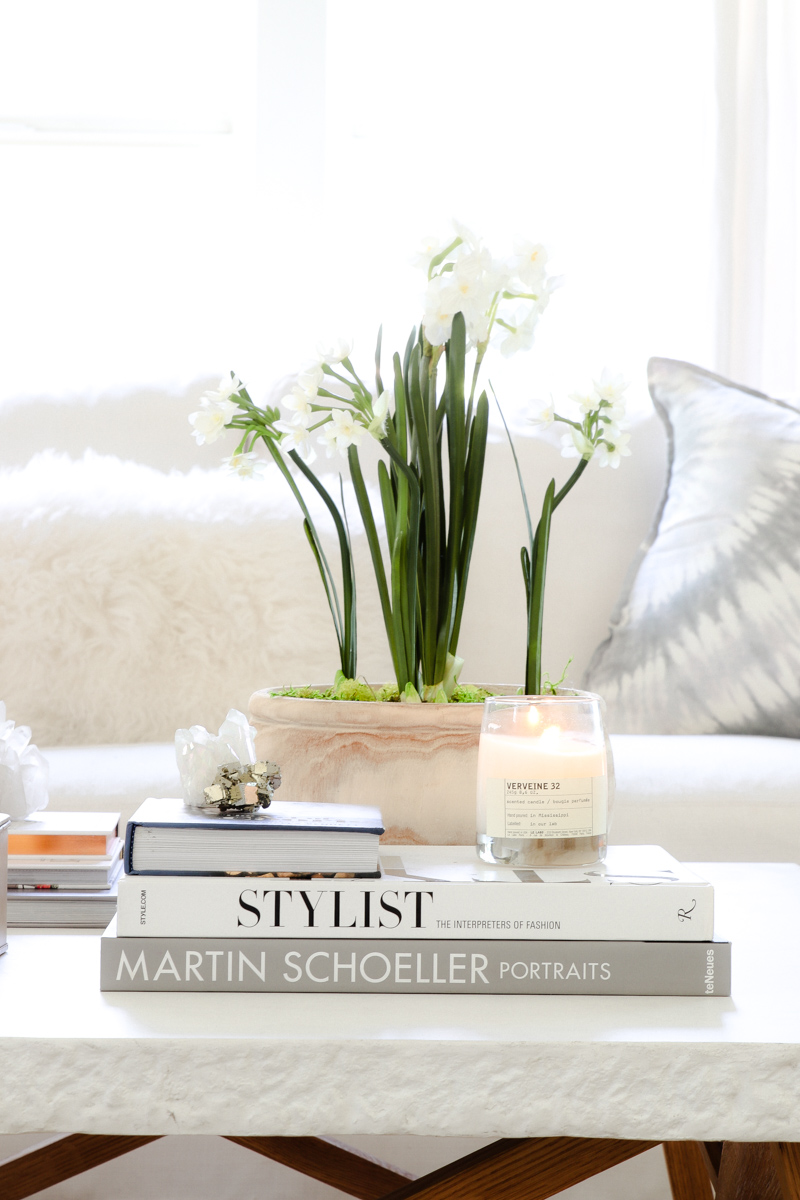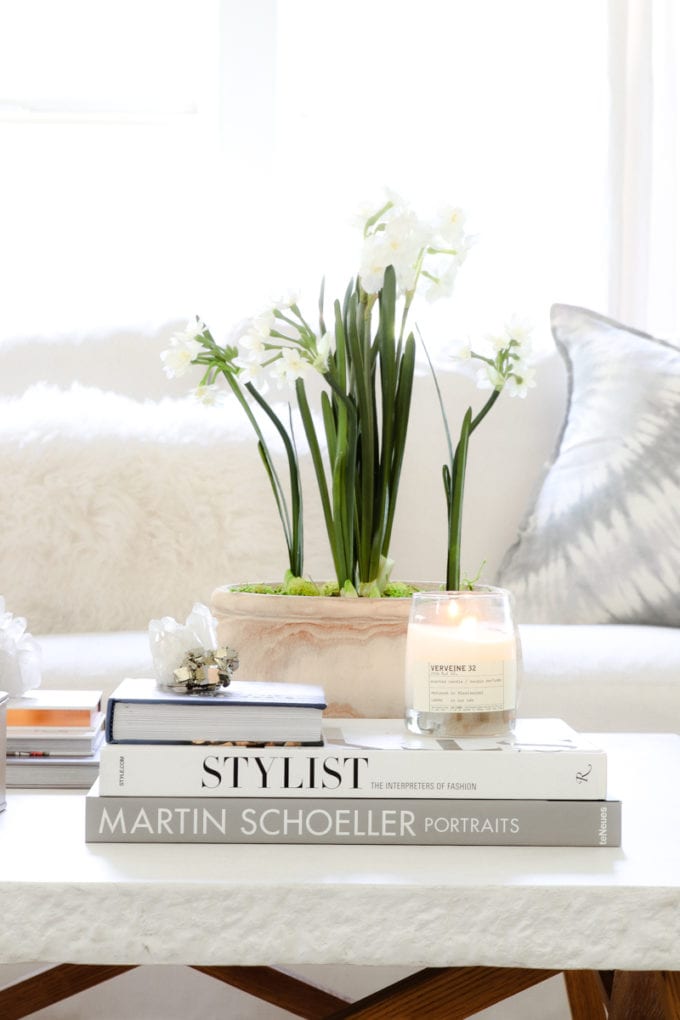 This DIY Spring Bulb Arrangement is made with faux flowers! It's a great way to decorate for spring and will last you until peony season.
Now, next up on the home tour is Tamara at Citrine Living. I know you will love her home – enjoy!
More Spring Home Tours
Monday March 8th
A Stroll Thru Life – Worthing Court – Town and Country Living – Hymns and Verses – Decor to Adore – White Arrows Home
Tuesday March 9th
Cassie Bustamante – Inspiration For Moms – Thrifty and Chic – Southern State of Mind – Clean and Scentsible – RemodelaCasa
Wednesday March 10th
Grace In My Space – Whispering Pines Homestead – The Wood Grain Cottage – StoneGable – It All Started With Paint – Monica Wants It
Thursday March 11th
Southern Hospitality – Pink Peppermint Design – 11 Magnolia Lane – Modern Glam – CitrineLiving – Our Southern Home
Friday March 12th
This Is Our Bliss – Cuckoo4Design – A Pretty Life – Up To Date Interiors – Chalking Up Success – Fox Hollow Cottage – Follow The Yellow Brick Home
Looking for Sources?
Here are items (or similar) to ones featured in my spring home tour.

And check the SHOP MY HOME tab for links to the rest of my home.