Update your front porch by layering these cute fall doormats over a larger rug. These layered doormat ideas will help you achieve the trendy look everyone is dying over!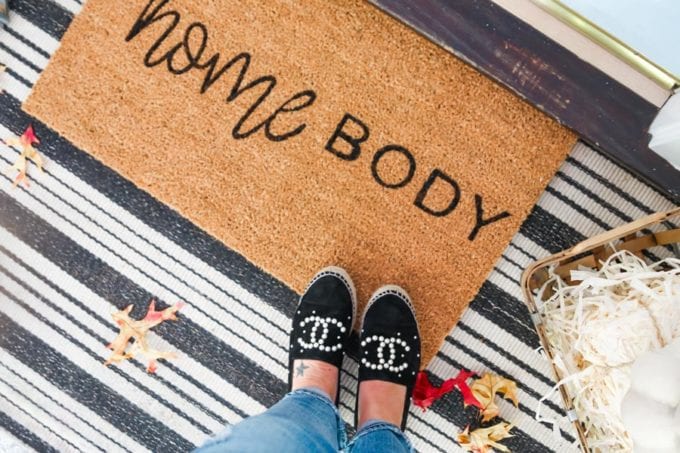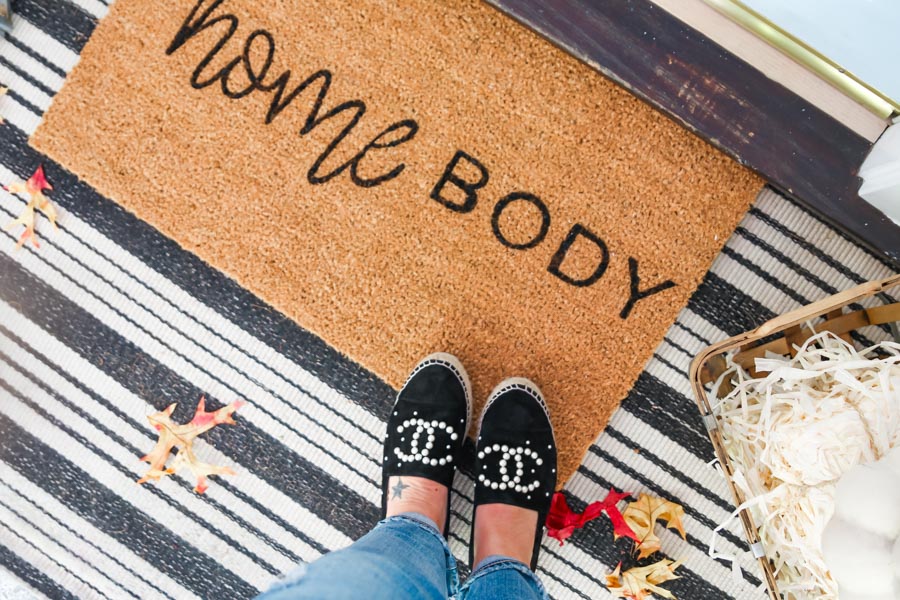 Do you like to update your home for fall? An easy way to transition to fall on your front porch is to switch out your doormats. I will show you how to get that cozy fall look!
Layered doormat Ideas for Fall
I have been layering my doormats on my front porch for a few seasons now. I love the added character and texture it adds to my home!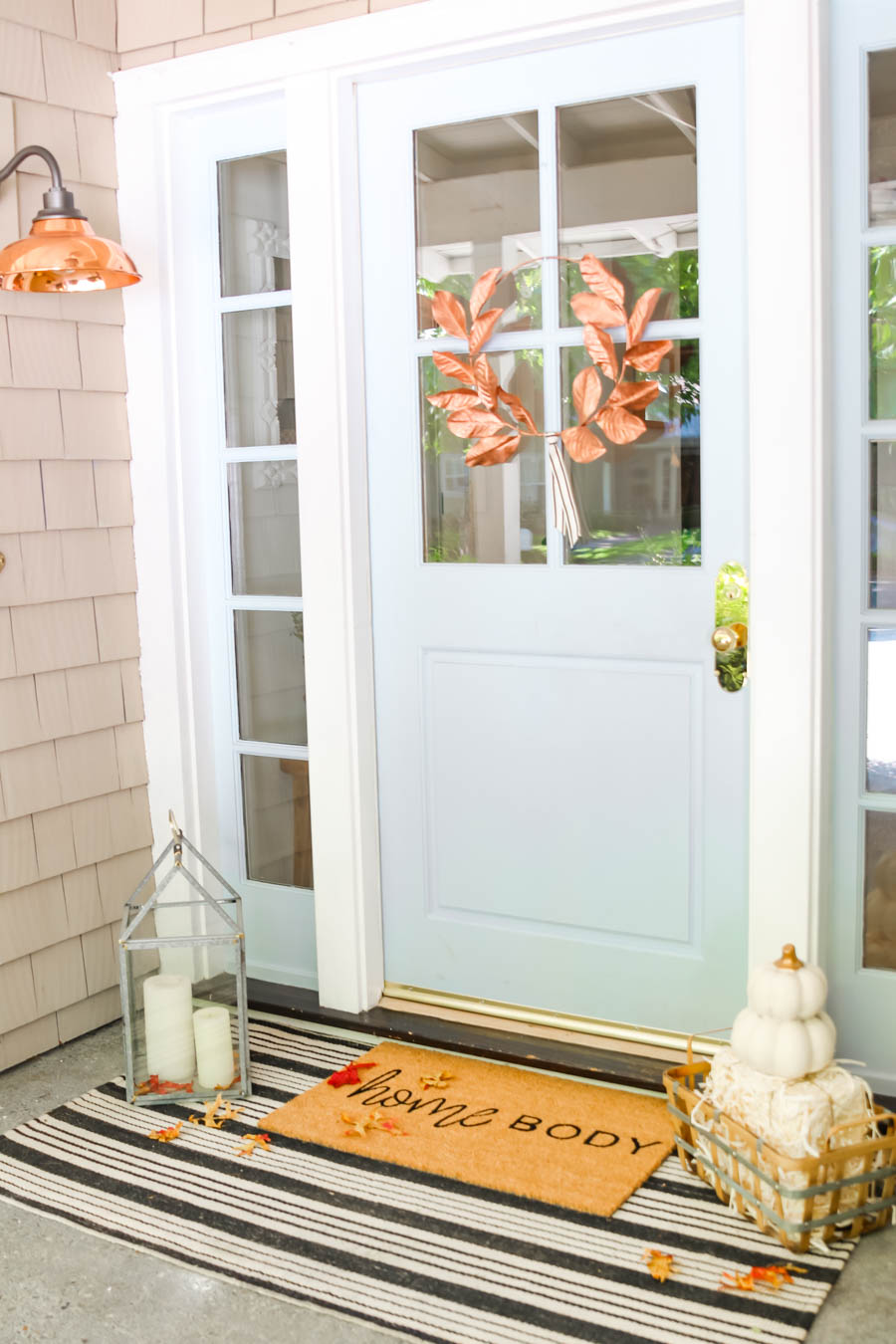 Fall is a great time to add more layers and textures with a new outdoor rug! Check out these layered doormat ideas for fall and comment below which one is your favorite!
How To Layer Front Doormats
Layering your front door mat and rug is pretty easy! First, choose a rug to lay underneath that has a pattern or color for the best look.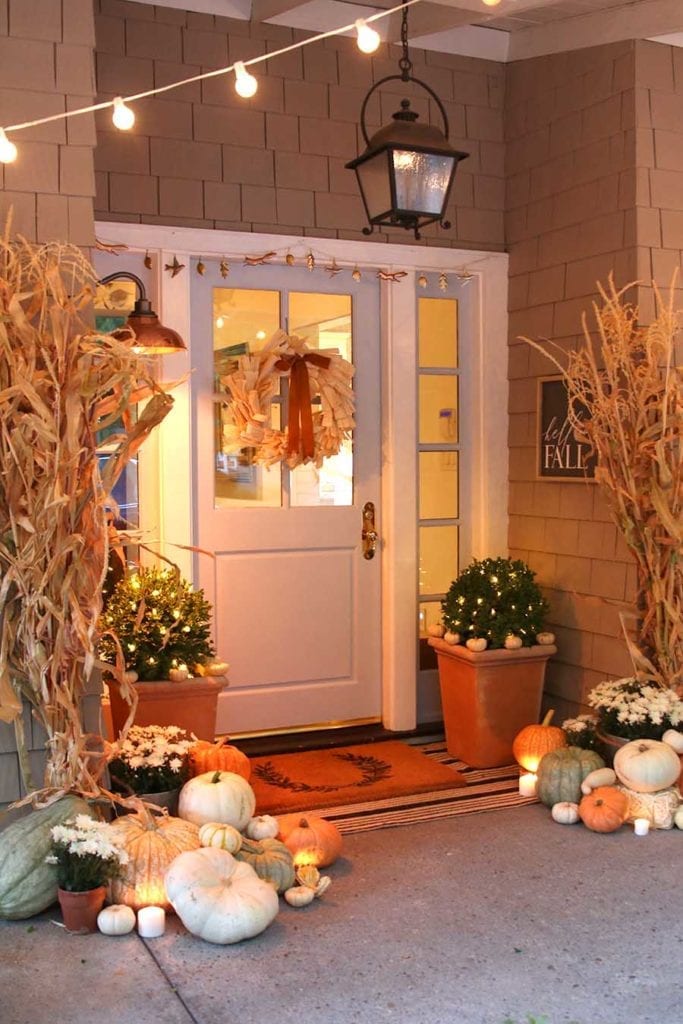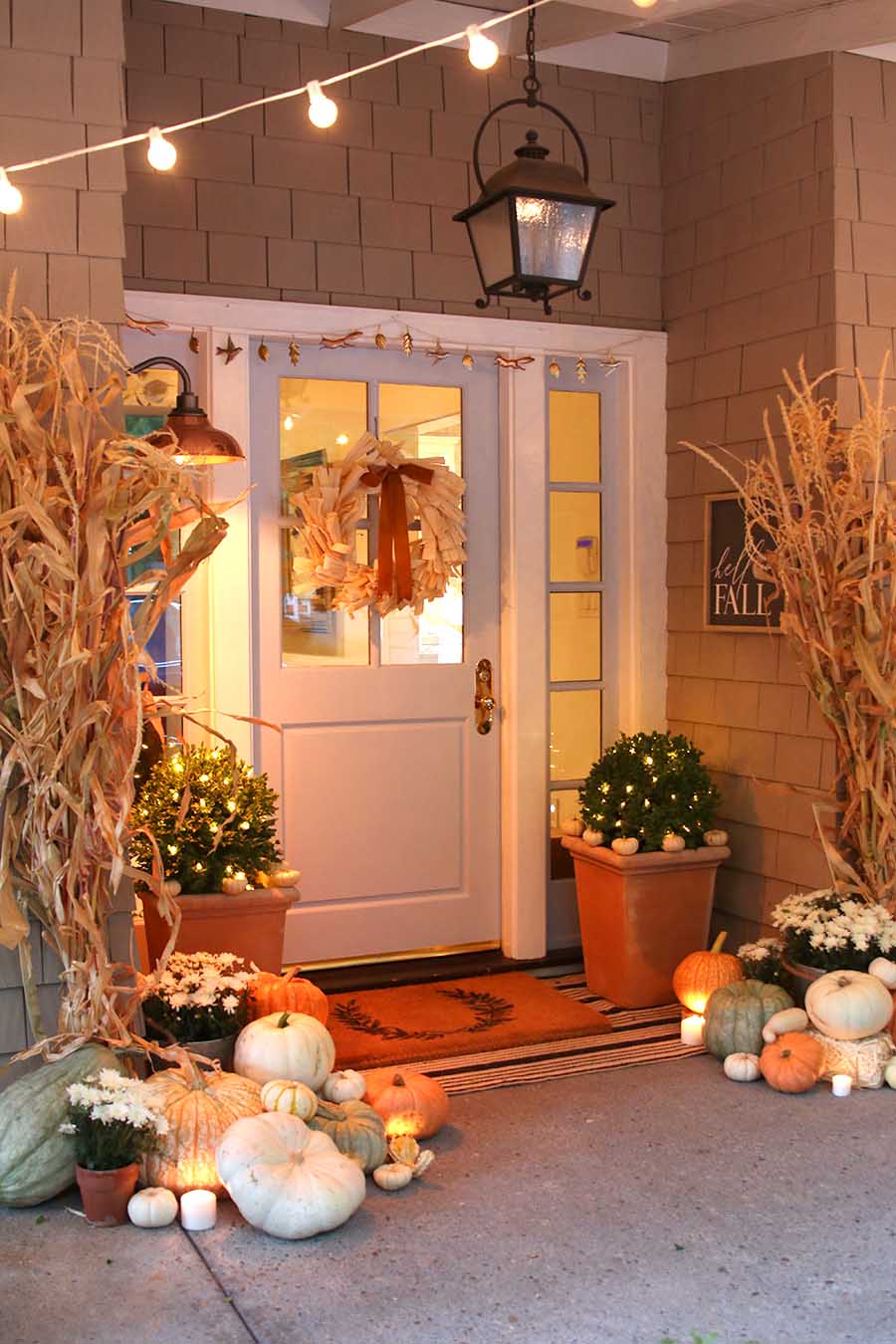 Usually you want to choose one that is 2×3 or 3×5 in size. This will fit nicely under your doormat.
Next, pick your favorite doormat to layer on top! Then you can add in some fresh pumpkins and mums for fall to top the look off!
Favorite Fall Doormats
Here are a few of my favorite fall doormats. I love how original and quirky they are! Keep reading for the layered doormat and rug ideas for fall too!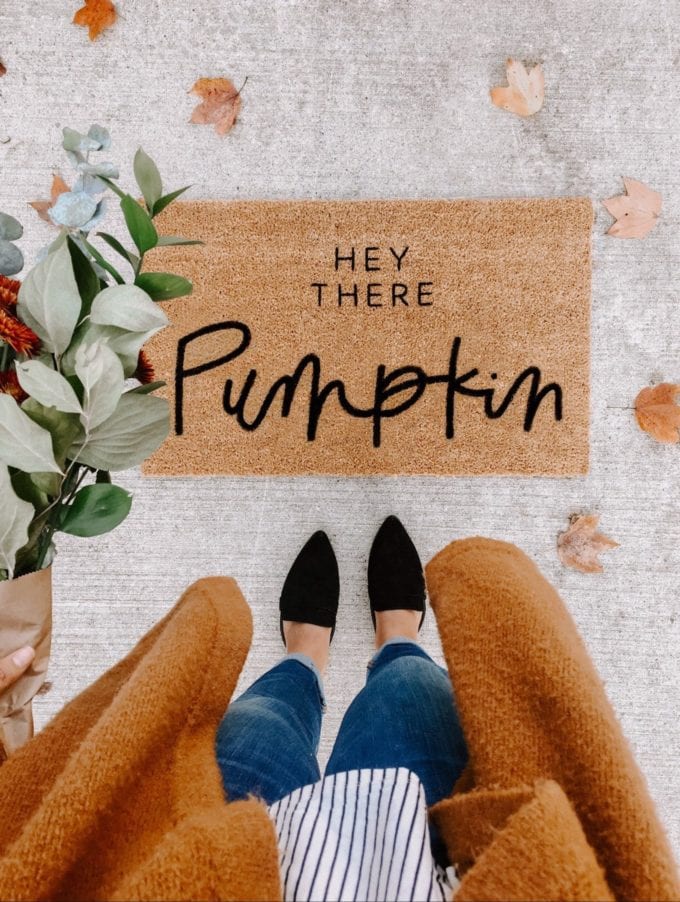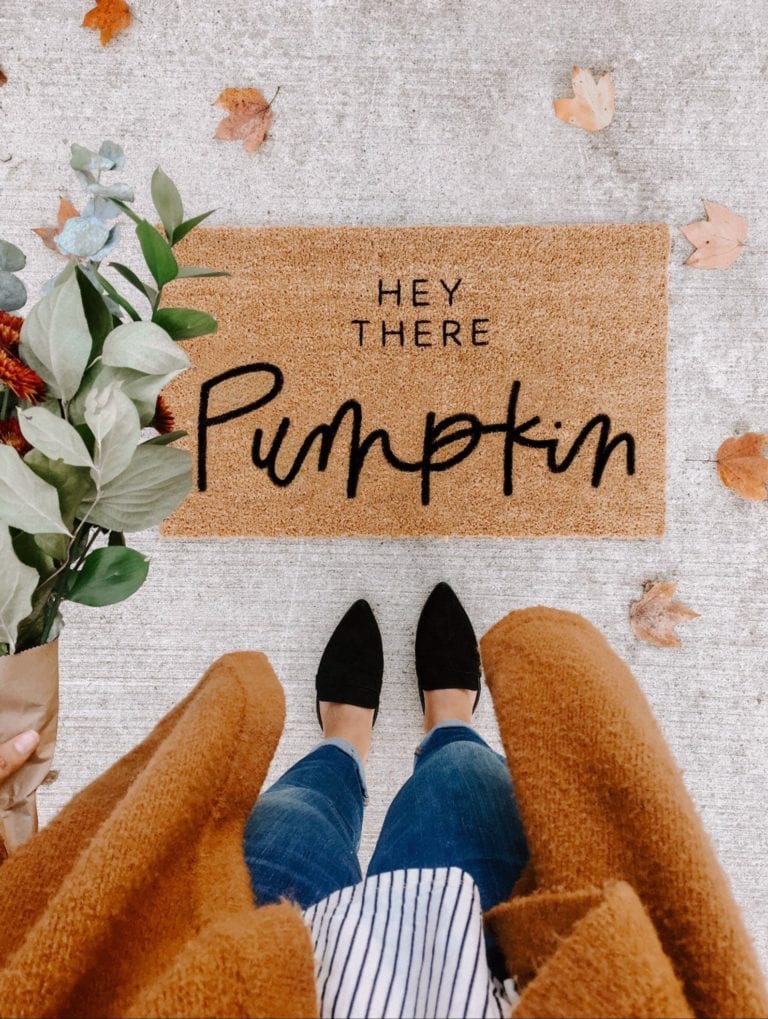 And if you want to learn how to make your own DIY custom doormat, check out my tutorial!
Layered Doormat Ideas for A Cozy Fall Porch
Here are a few fun ways to layer your doormats for fall. Choose any of the base rugs and pick your favorite fall doormat to layer ontop. Feel free to mix and match and play around to find the right combination for your home!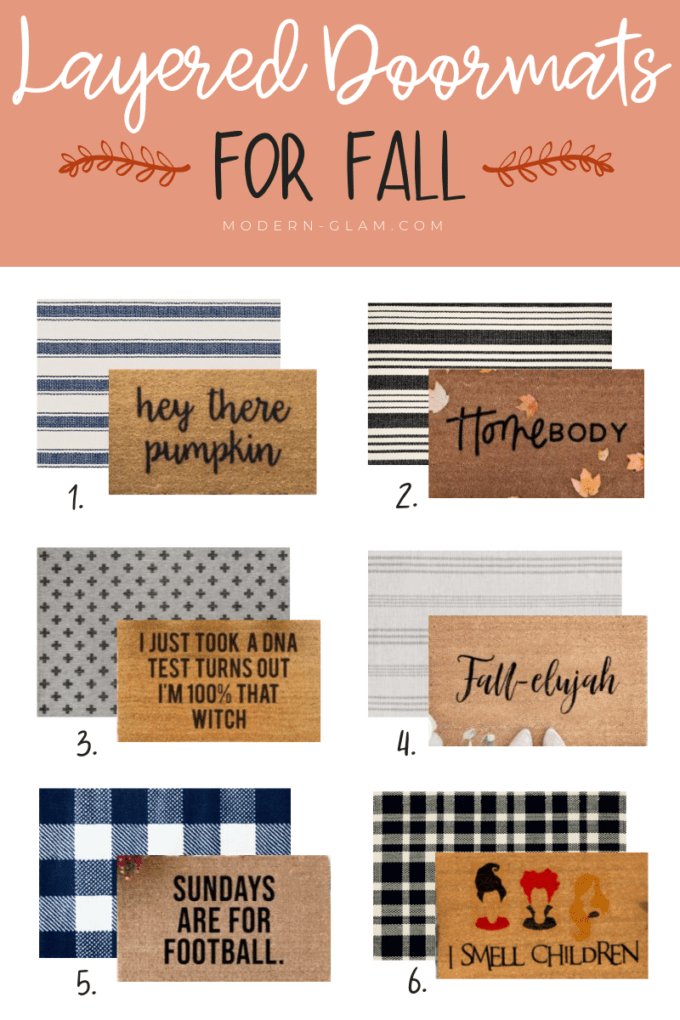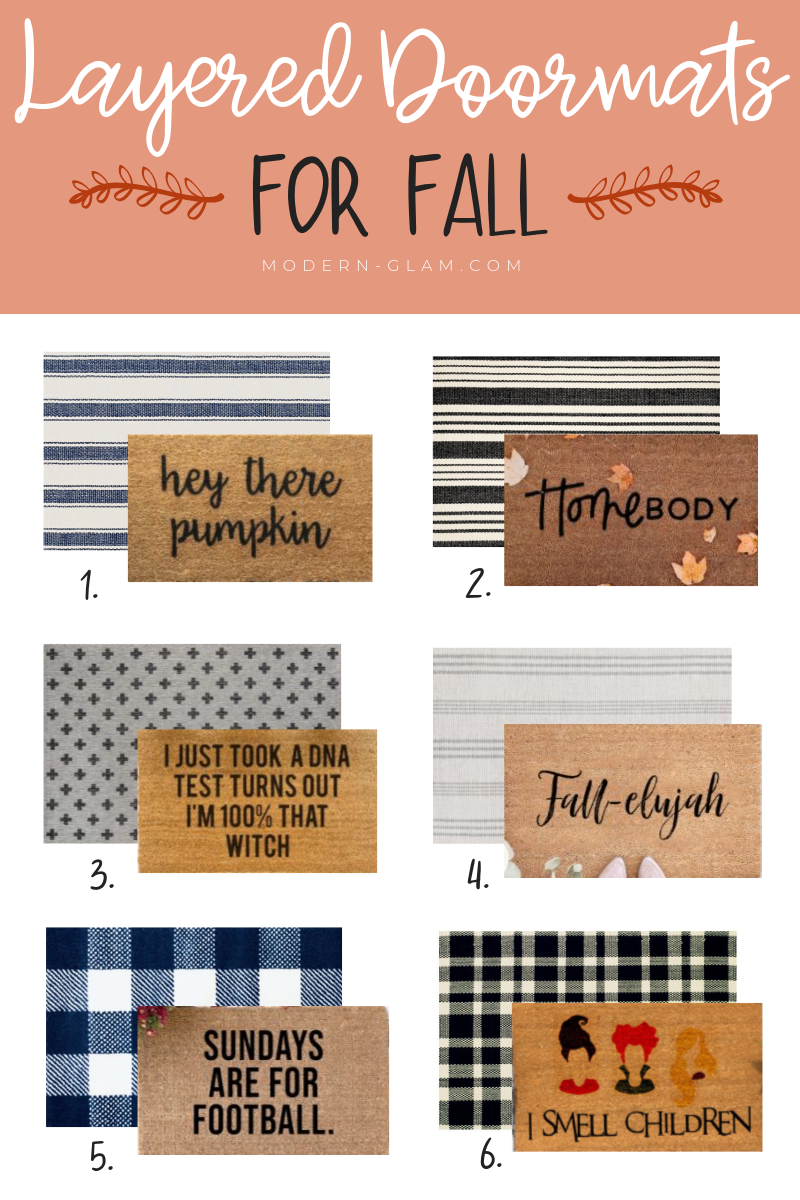 All of these layered doormat ideas are certain to update your front porch for fall!
Be Sure To Check Out These Other Ideas for Your Front Porch!