Winter is a great time to update your porch! And what better way than to change out your doormats. I'm sure you've seen all the layered doormats, but do you wonder how to get the right look? I have broken it down for you with my doormat layering guide.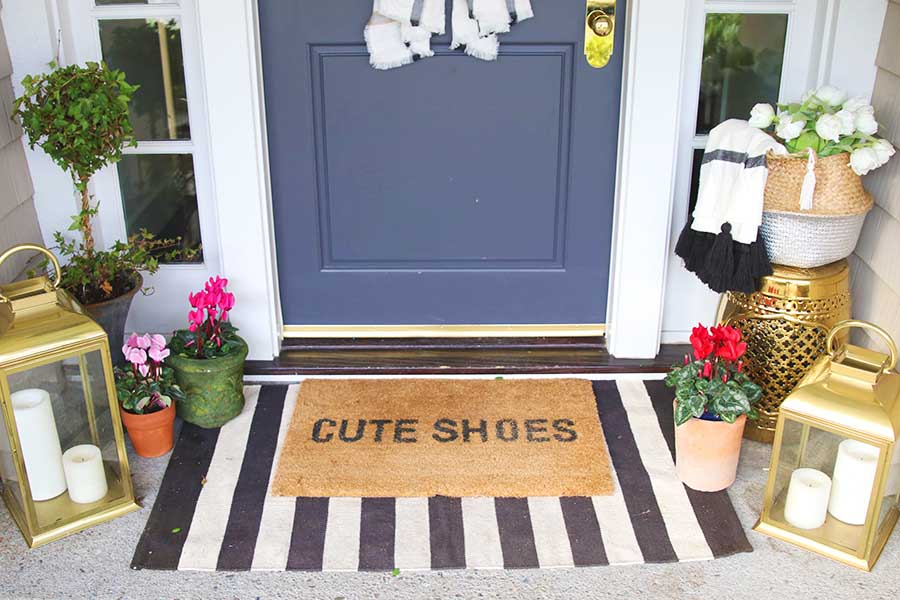 Plus, check out the ways I've updated my winter porch to be more welcoming in the coldest months of the year.
My Porch and a Doormat Layering Guide
Table of Contents

I recently replaced my front porch light with this pendant from Rejuvenation. I am still loving the bright red shade! And I wanted the color to really stand out so I kept the rest of the decor pretty neutral.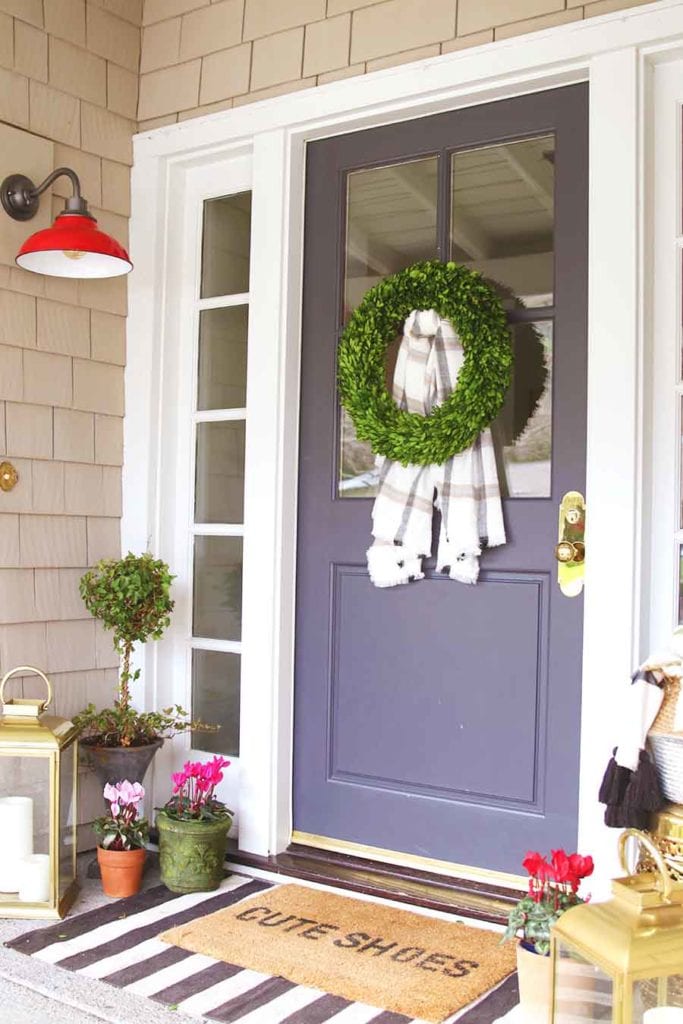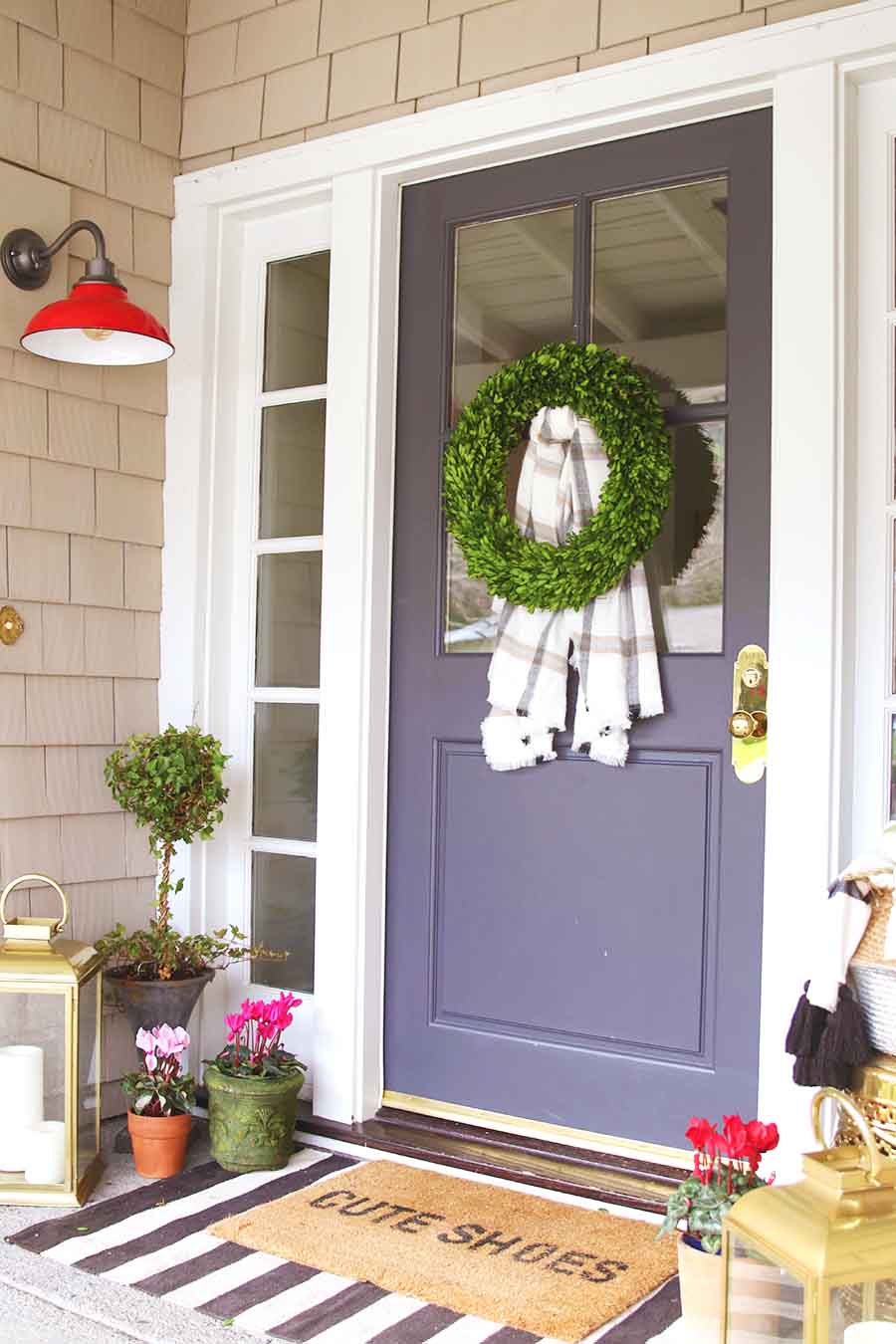 An easy way to add character to your front porch for winter is to add some fresh flowers. These cyclamen blooms in reds and pinks add a pop of color. You can see my spring porch from last year HERE.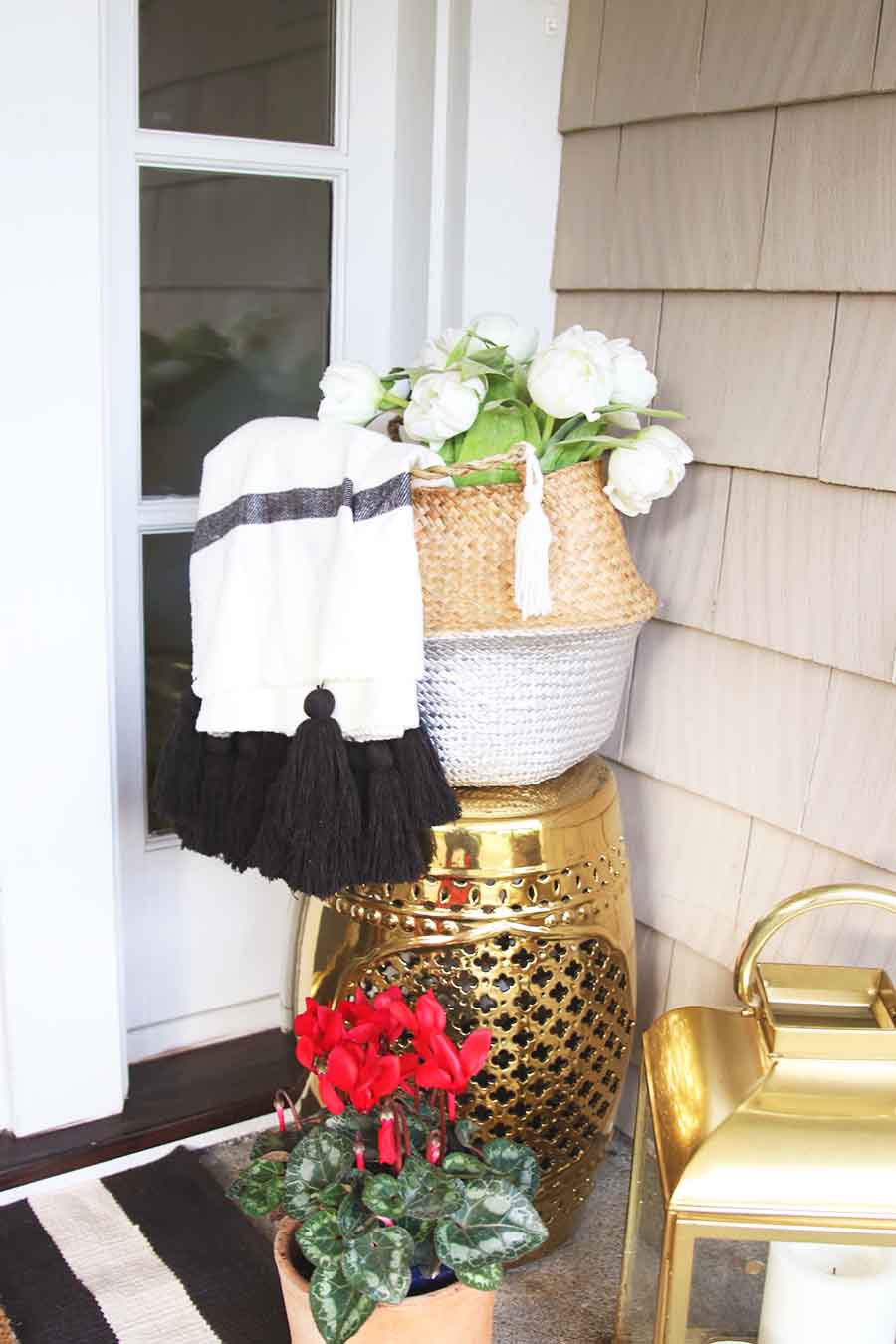 And I love this gold garden stool that I found at my local Homegoods. I topped the stool with my belly basket and draped a throw over the edge. And I had a big bunch of silk tulips that I stuck inside of it.
These two additions added the perfect amount of texture and early spring touches.
How To Layer Your Doormat and Rug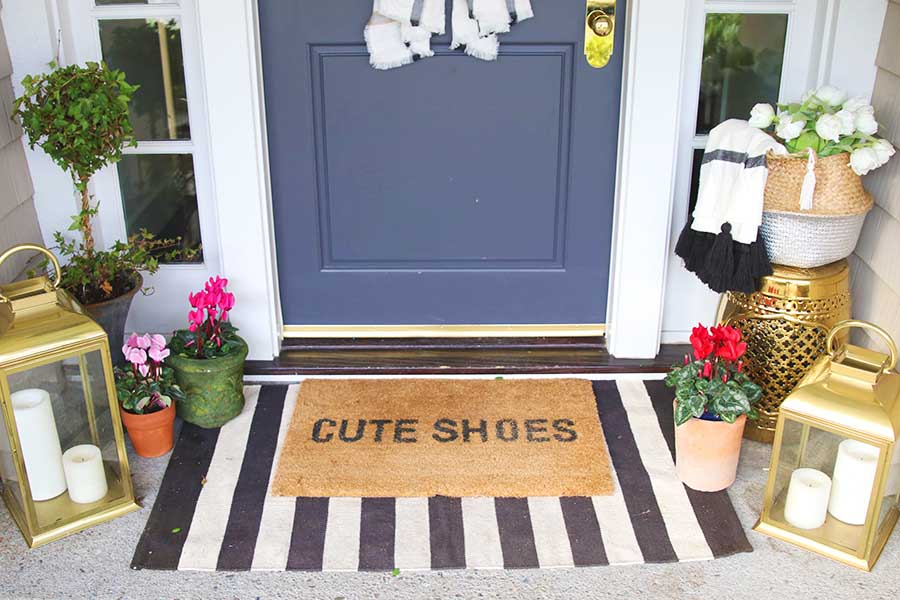 To add some fun to my front porch, I put out my black and white striped rug and my favorite doormat. I love to layer a rug underneath your doormat. It instantly adds some personality and pattern to your front porch.
And it's a great way to add color when you want to. Here are some of my favorite combinations!
*This post contains affiliate links.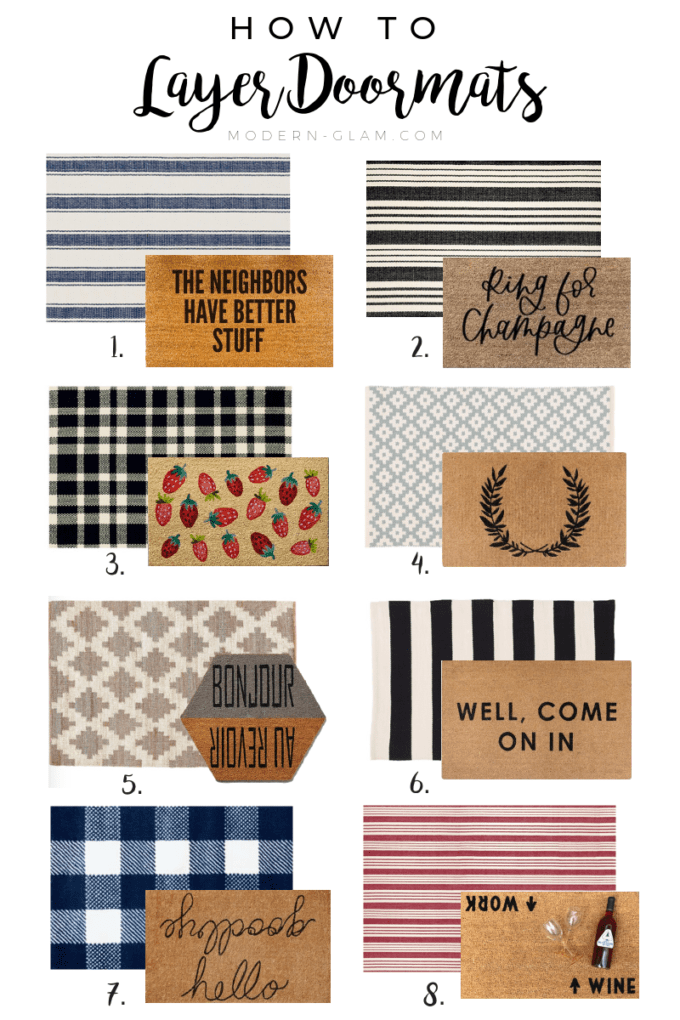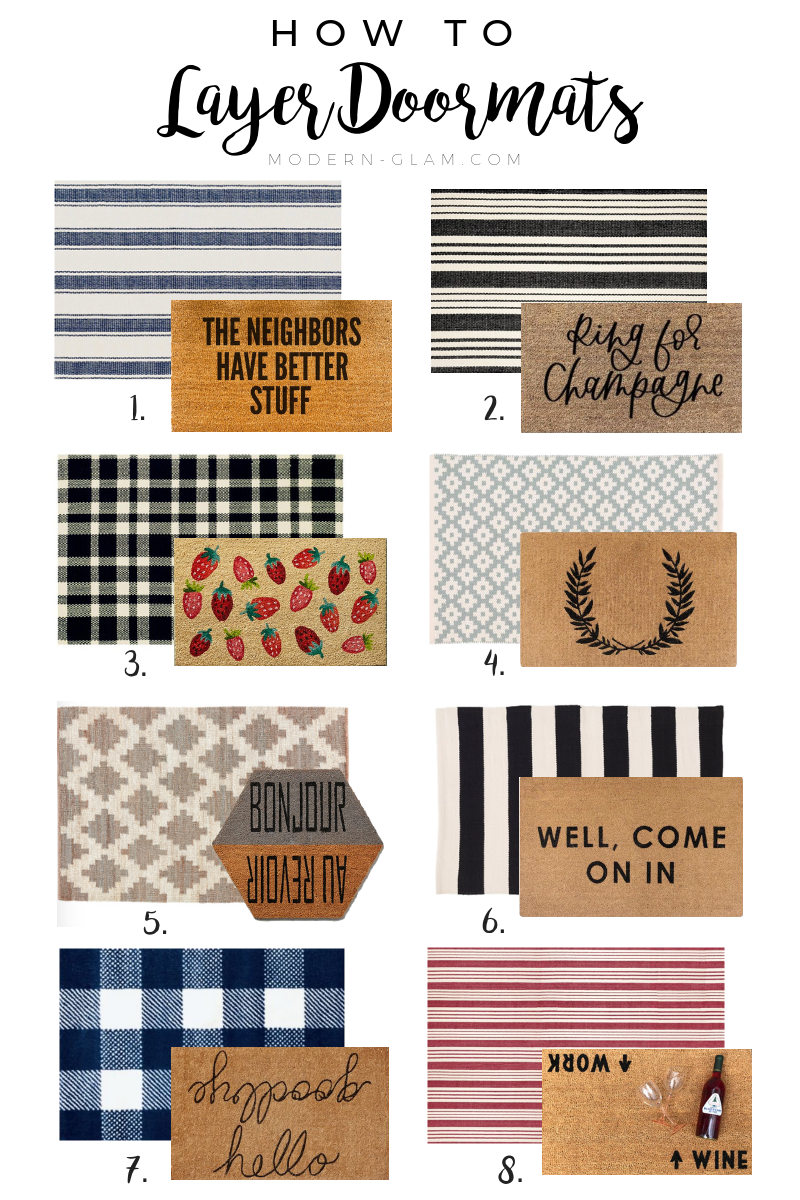 1. Rug | Doormat 2. Rug | Doormat 3. Doormat | Rug 4. Rug | Doormat
5. Rug | Doormat 6. Doormat | Rug 7. Rug | Doormat 8. Rug | Doormat
You can, of course, mix and match any of these rugs and doormats. A stripe works really well as a backdrop and can be layered with a floral print.
And I love to add in a funny saying to your front doormat. Because, what a great way to put a smile on someone's face when they ring your bell!

Layered Doormat and Rug Ideas for Fall
You may have noticed that I love to layer my doormats! I also have a fun guide to layering doormats just for Fall! Be sure to check out my Layered Doormat and Rug Ideas for Fall.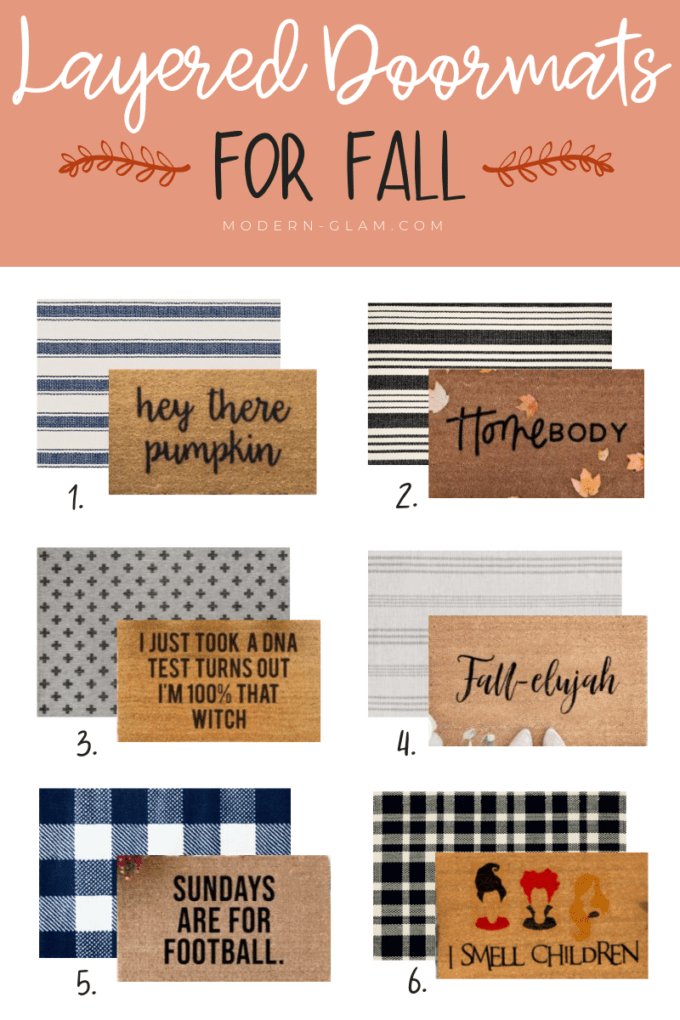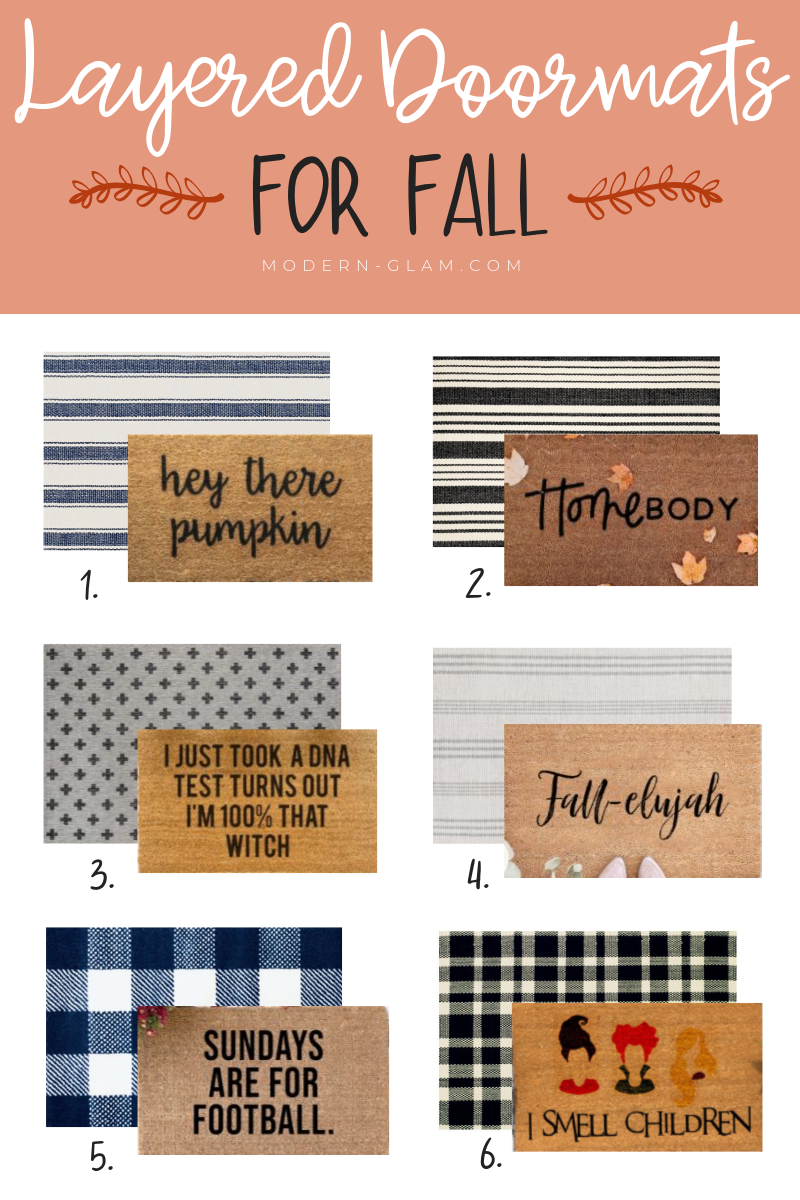 Get creative and it will become so clear as to how to layer doormats to get that cozy layered look!