DIY: Modern Spring Floral Hoop Wreath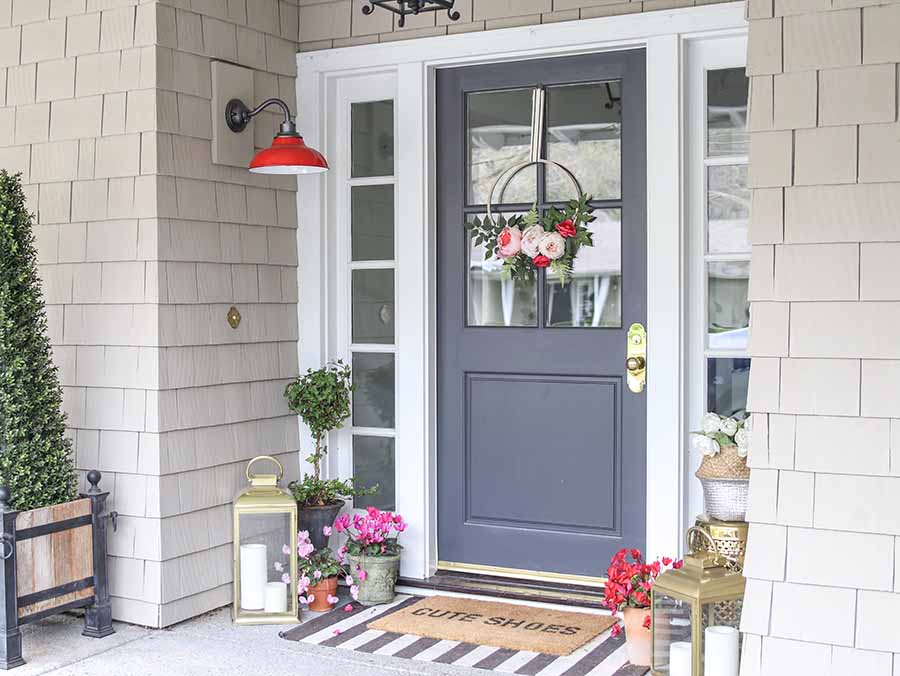 April showers bring May flowers, or how does the saying go?! All I know is that we have been sopped in with rain for weeks here in Northern California. And it's not even April! So, even though we desperately need the rain, I am looking for hints of spring!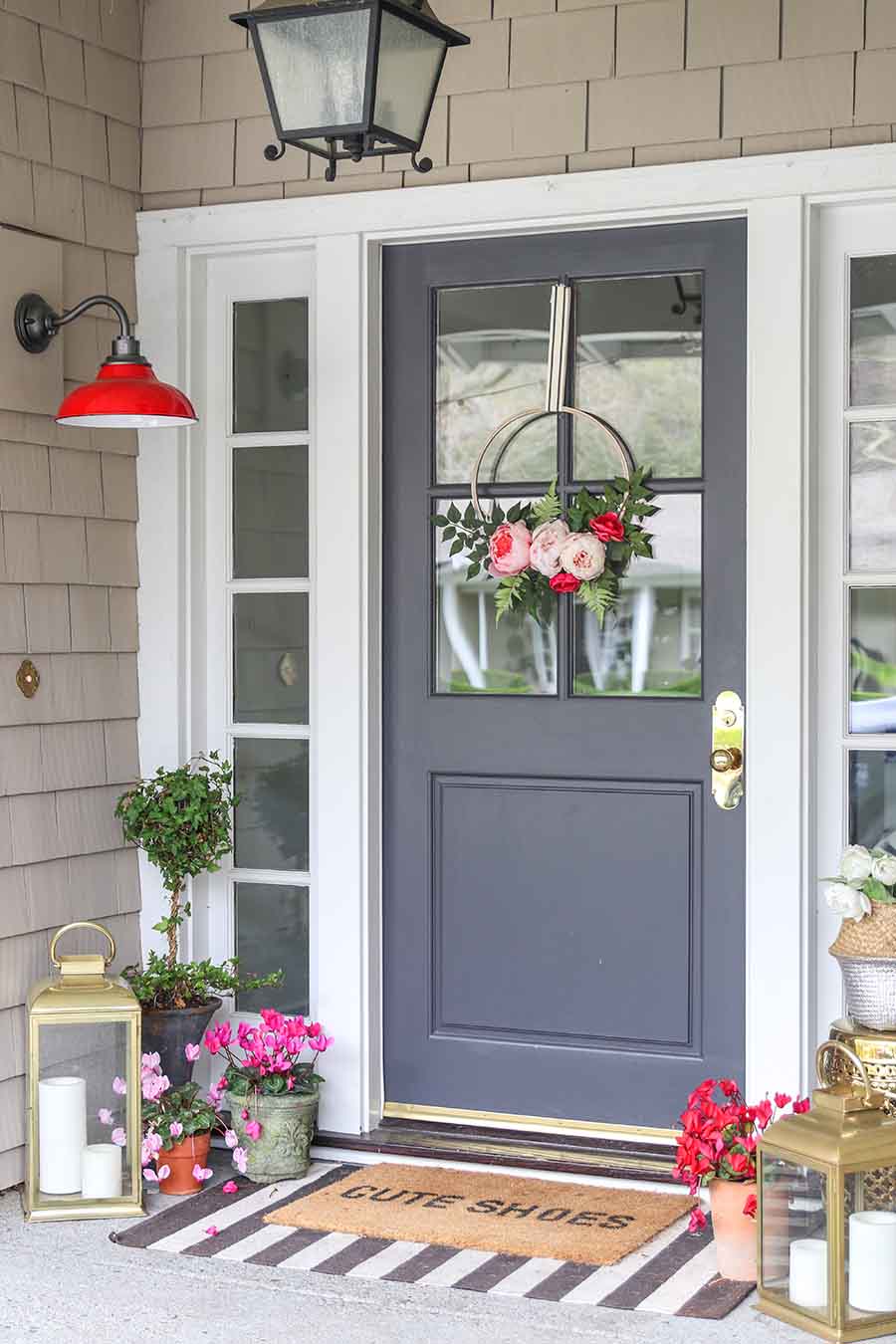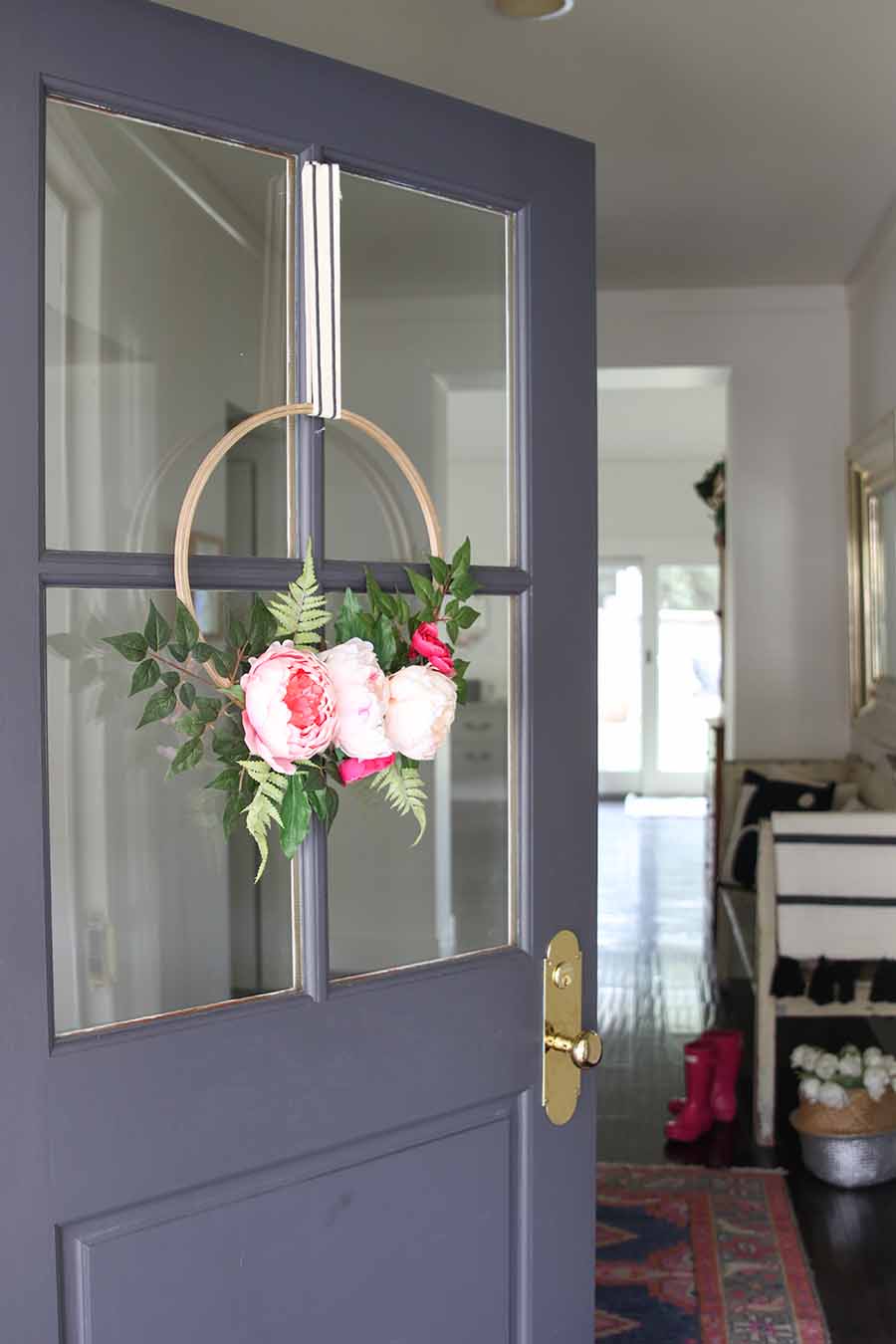 I haven't updated my porch since my Modern Valentine's Day porch. I am still loving the layered doormats and bright pops of color. But I wanted to add a little taste of spring to this scene. So, I created this DIY: Modern Spring Floral Hoop Wreath. And let me tell you, this was one of the easiest wreaths to make and I just adore it! Let me show you how simple it is.
DIY: Modern Spring Floral Hoop Wreath Tutorial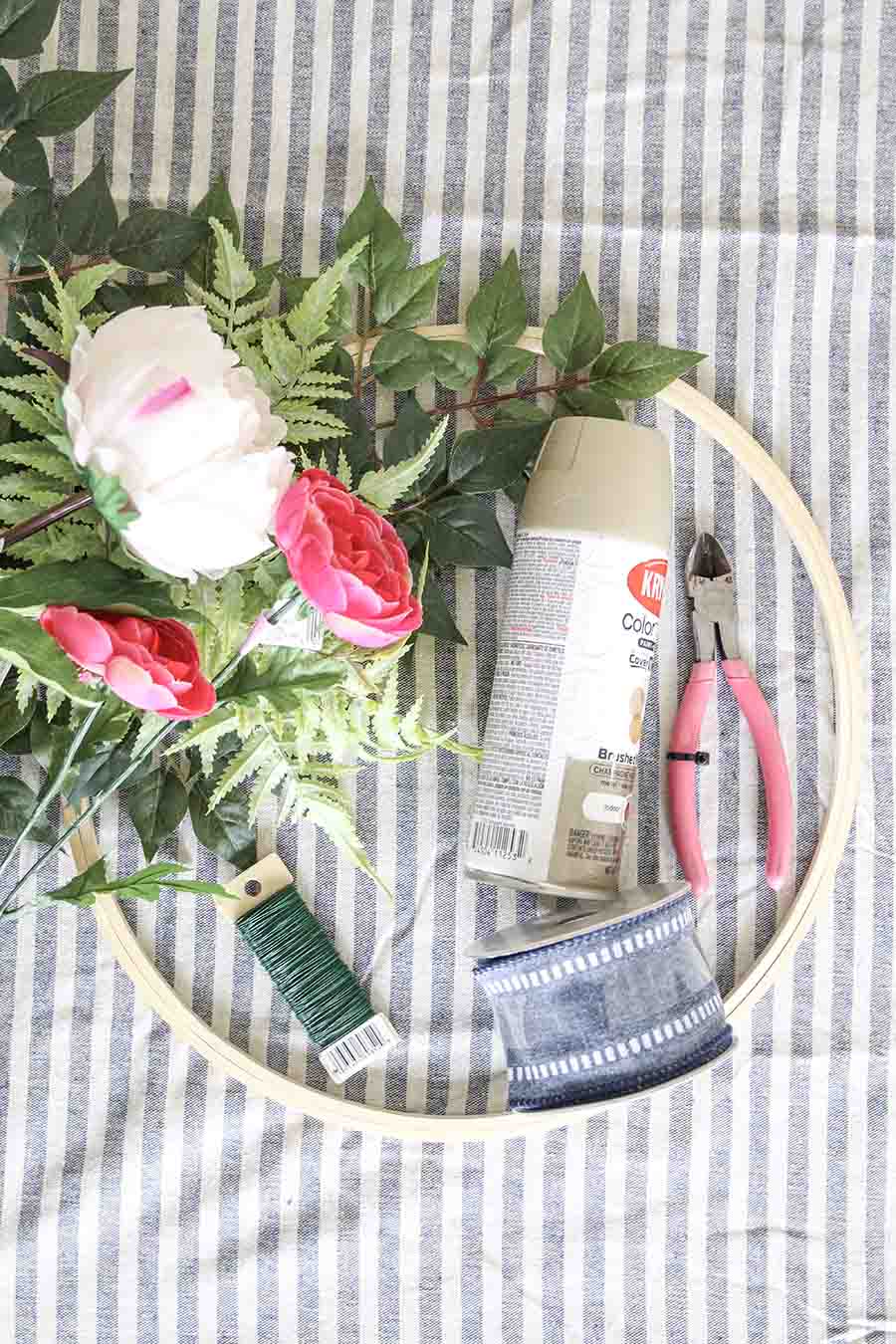 3-5 faux flowers (I used a combination of peonies and ranunculus)
Sprays of faux leaves or you can use the leaves from the flowers (just separate them)
12″ Wood Embroidery Hoop
Wire Cutters
Floral wire
1 1/2″ ribbon for hanging
Gold spray paint (optional)
Step 1
Spray paint your embroidery hoop. I chose this satin gold color. I feel like this adds a more modern touch to the wreath. But feel free to leave yours natural or spray it any color you have on hand!
Step 2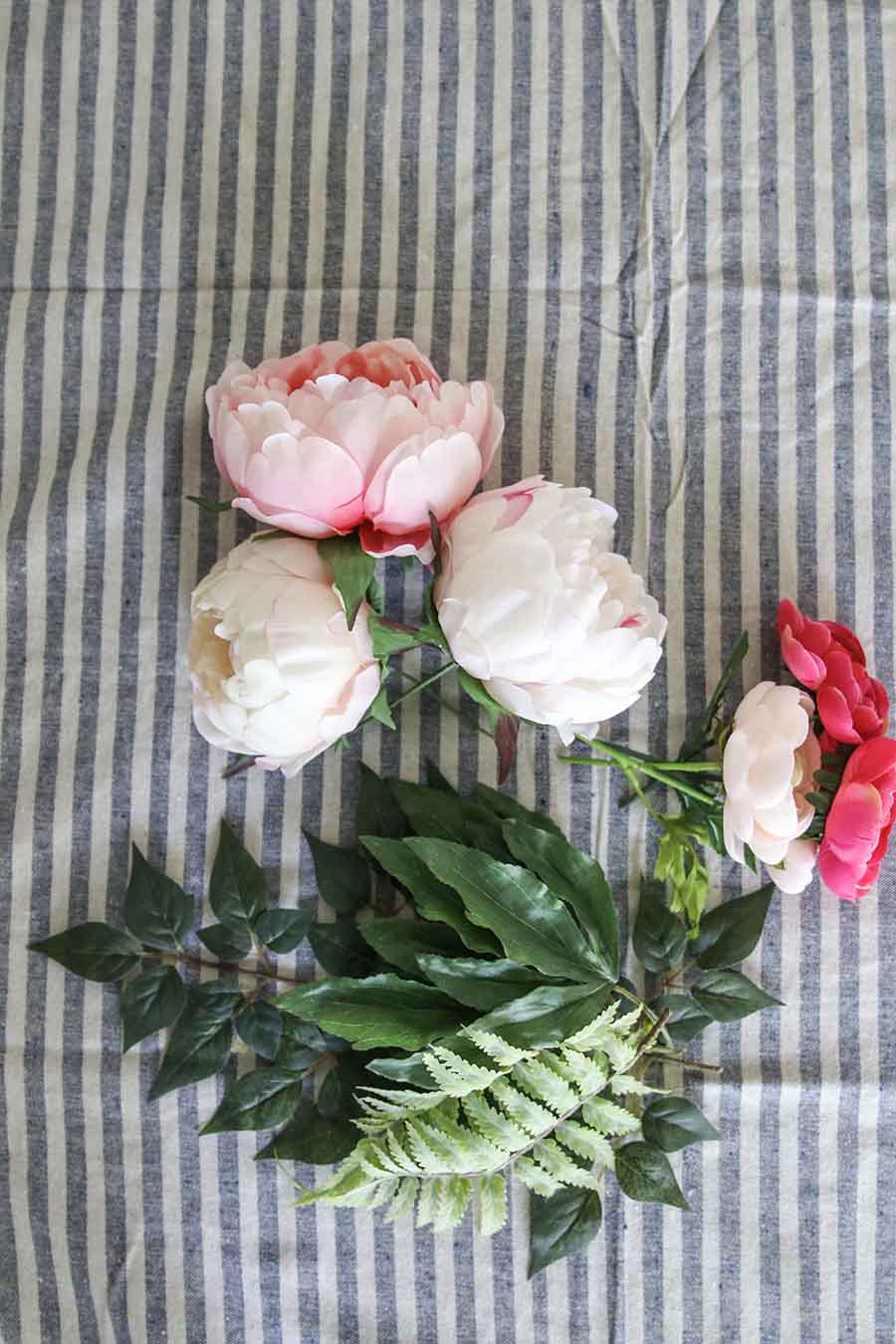 Separate your flowers and leaves from the stems. This allows you to work in smaller sections and get just the right look.
Step 3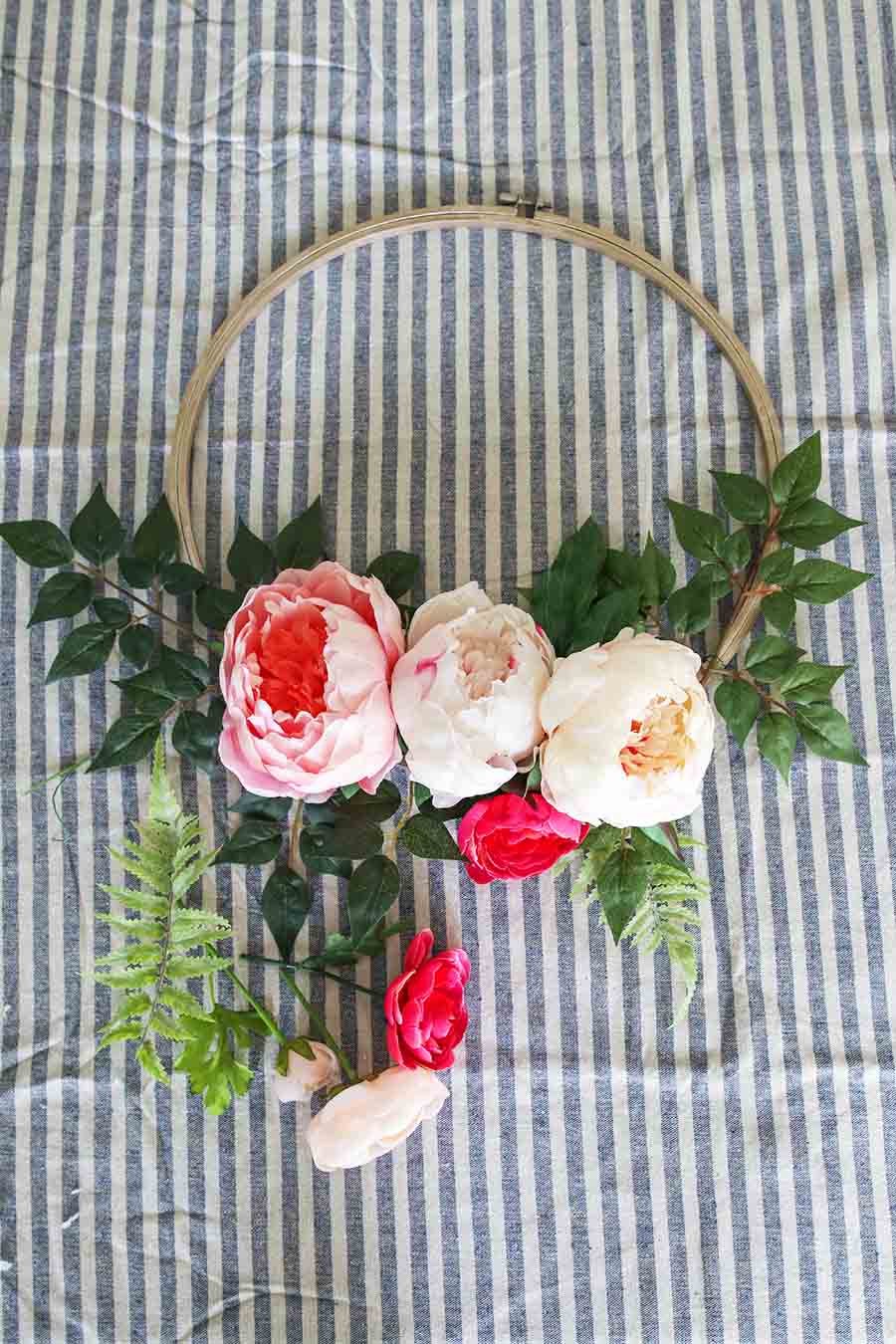 Place the leaves down first on the embroidery hoop and then layer the flowers on top. There is no right or wrong way to do this. Play with it until it looks right to you! Secure each section using floral wire.
step 4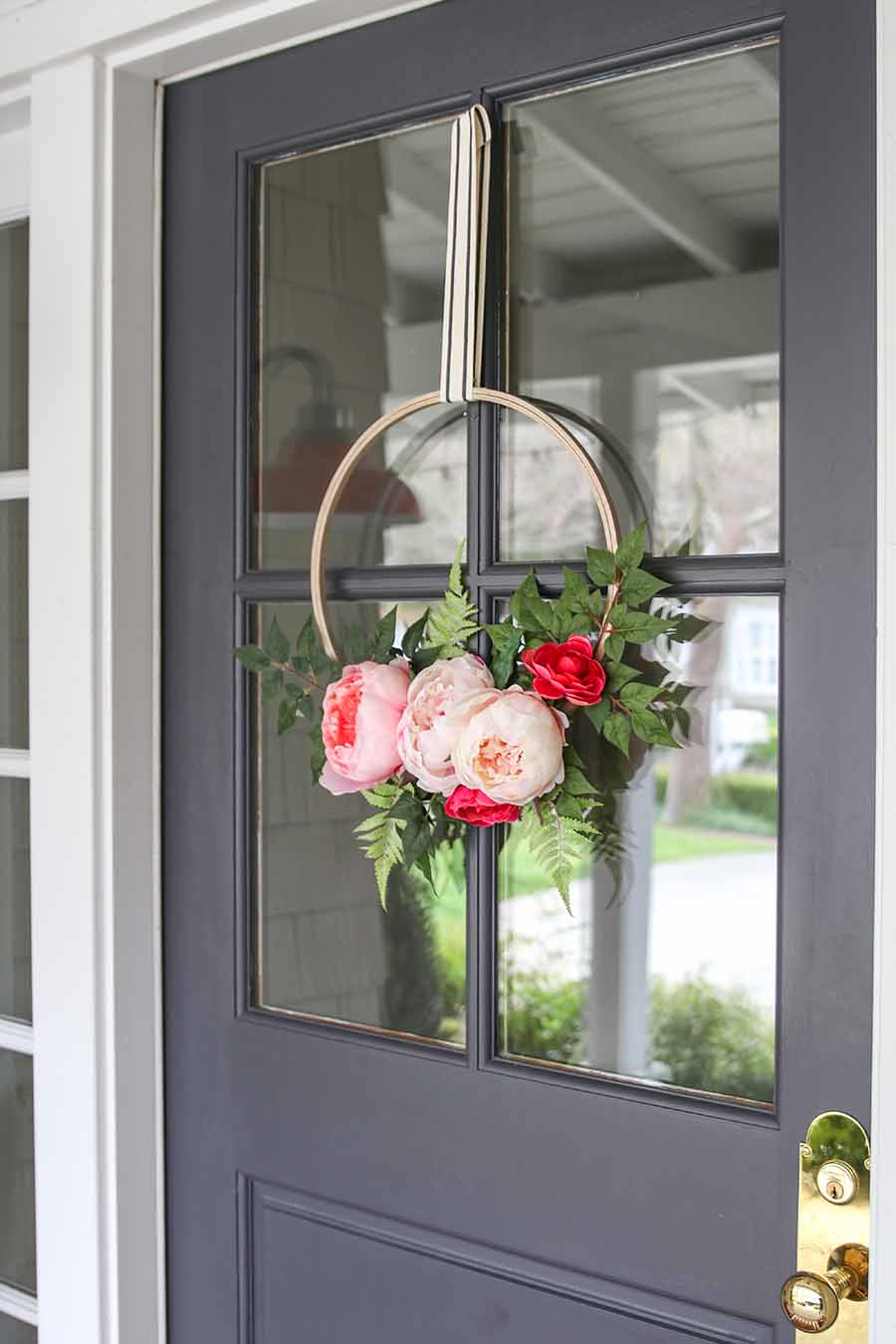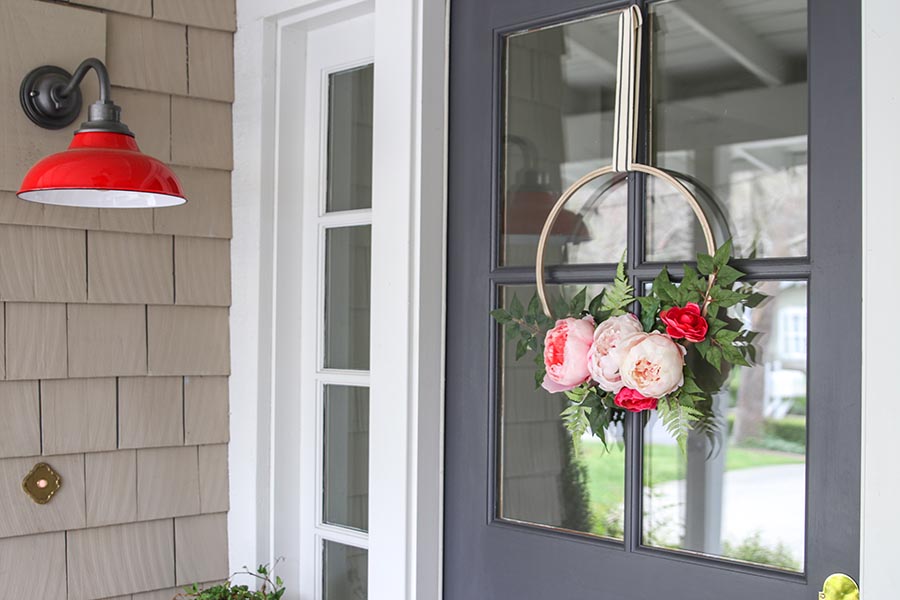 Loop your ribbon around the top of the embroidery hoop and use this ribbon to hang!
Note:
You may need to use some hot glue to prevent the flowers from falling forward or down. I put a little dot of hot glue on the back of each section where the floral wire was secured.
You can also shop these pre-made hoop wreaths from Etsy: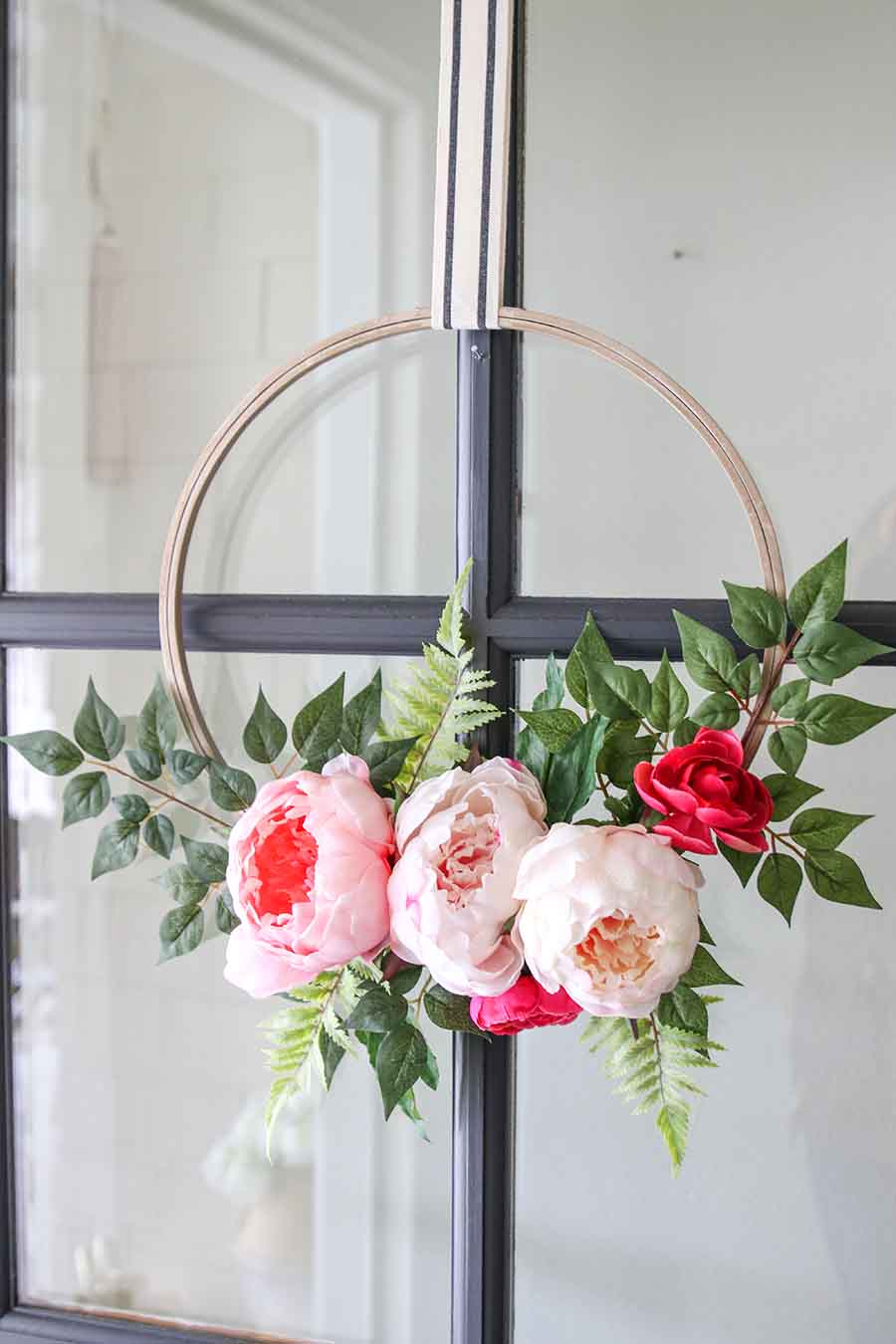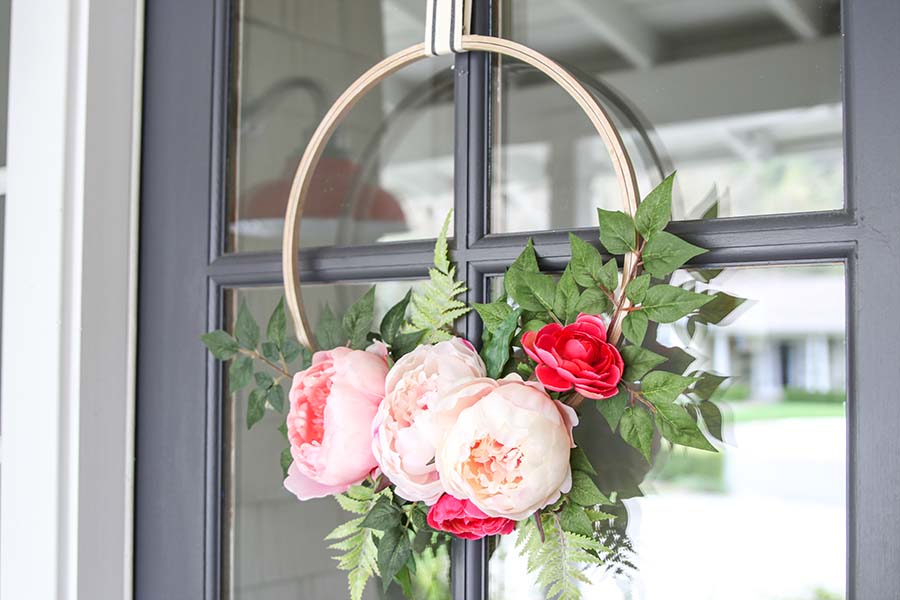 This is such a simple and fun project. I love how it adds a modern touch of Spring to my entryway!
If you want to stay in touch, please sign up to receive my newsletter by clicking HERE!
Pin It