Are you looking for ideas to spruce up your front door for summer? These DIY Summer Wreath Ideas are perfect for adding a splash of color or festive personality to your porch!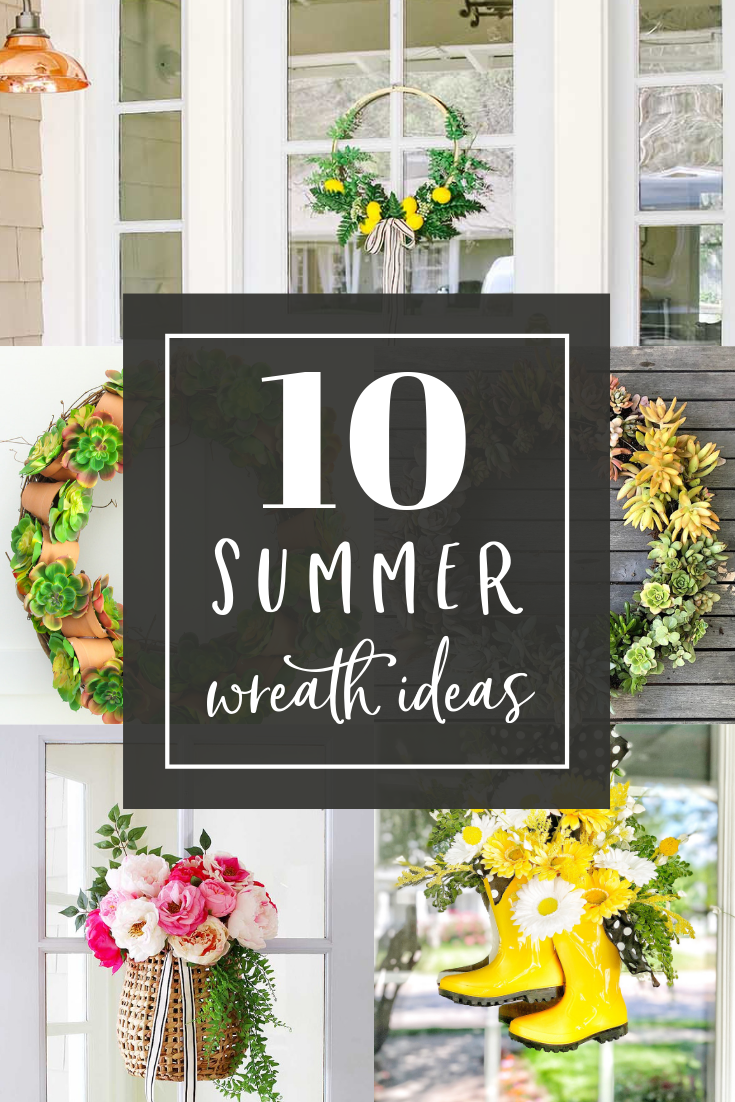 DIY Summer Wreath Ideas
Summer is the perfect time to add a little personality and color to your front door! These 10 ideas will give you the inspiration to make your own DIY wreath!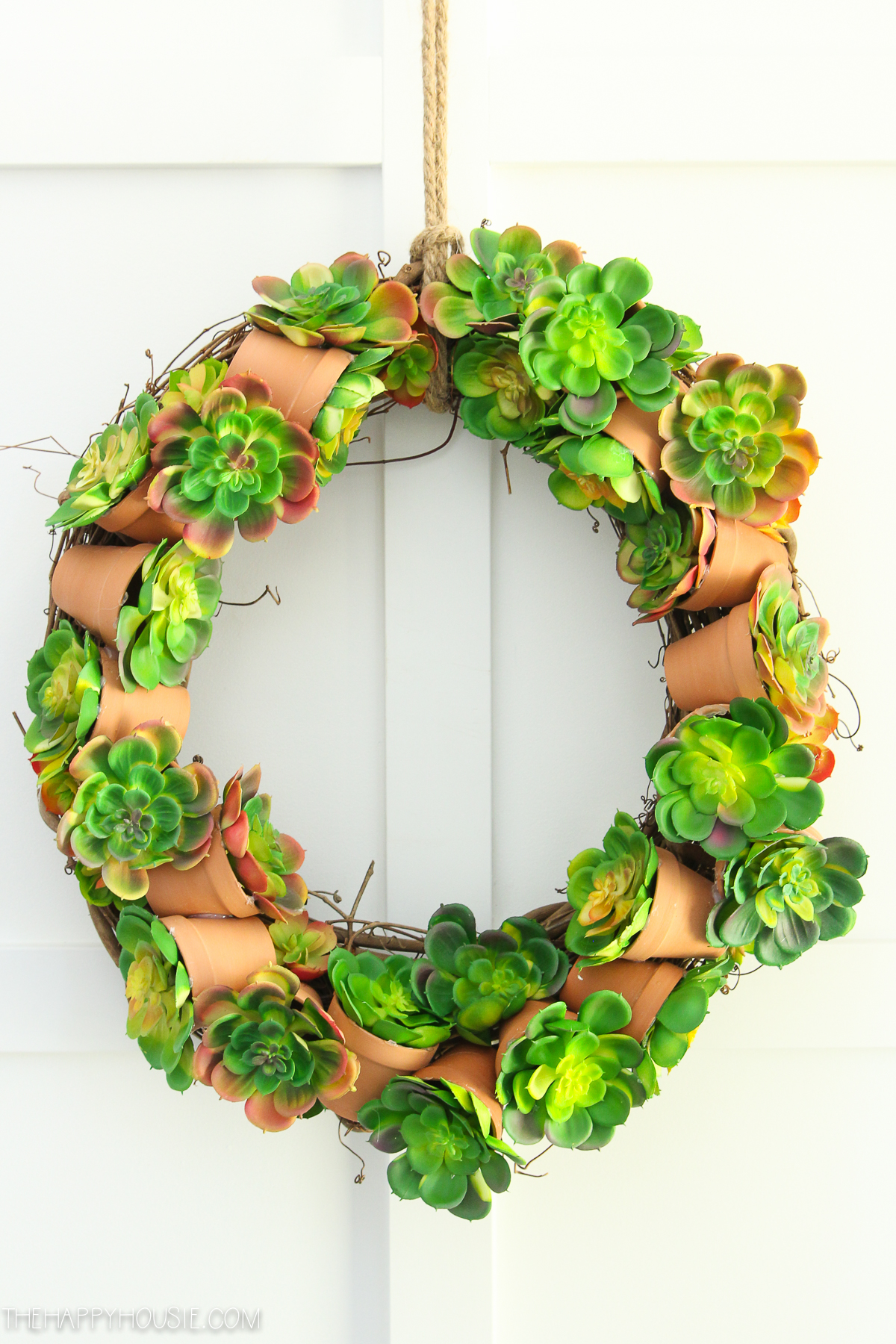 How cute is this summer wreath idea with mini clay pots and faux succulents? I love this idea!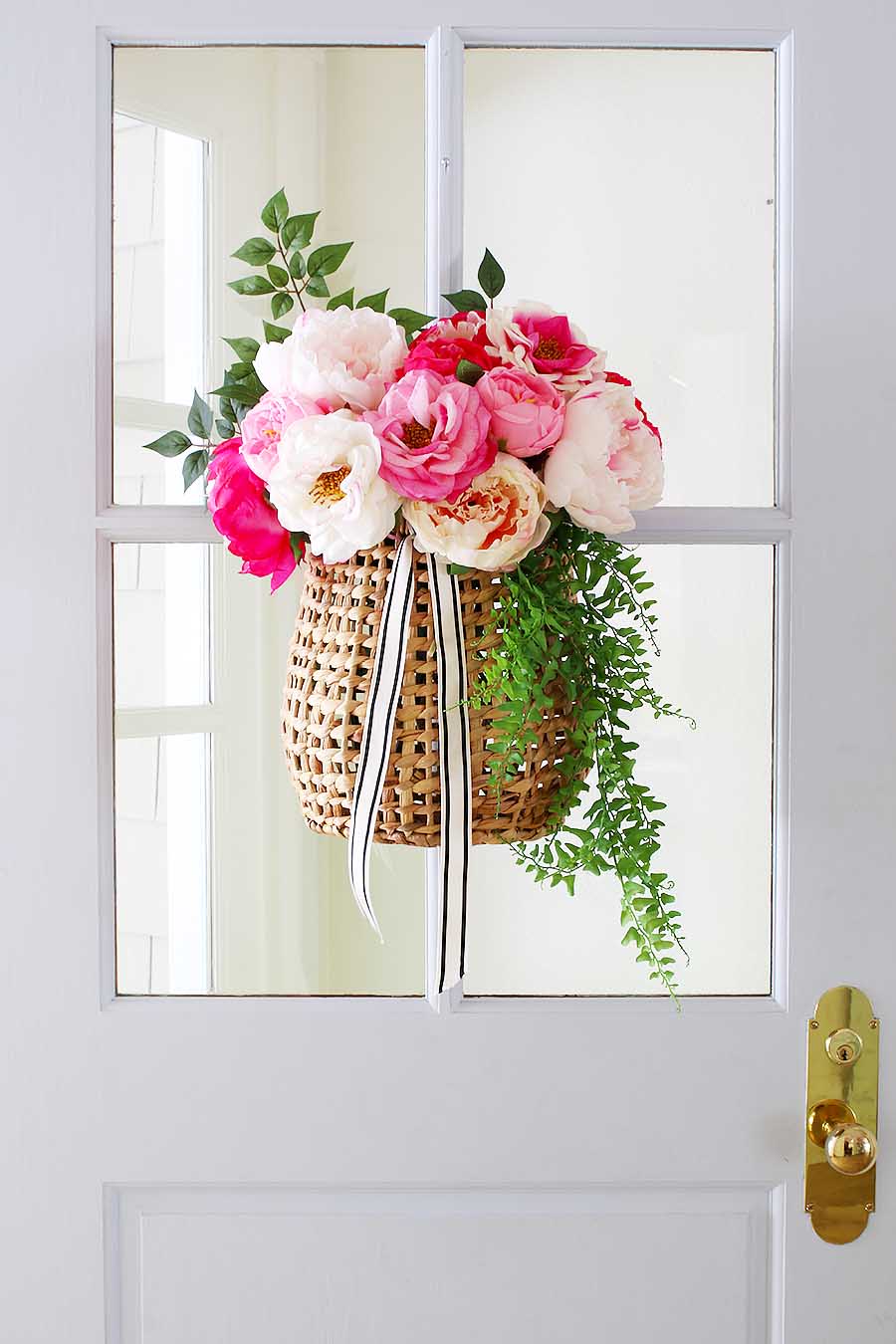 My tutorial for this summer hanging basket wreath is filled with beautiful peonies. This is a great idea to make a lasting impression!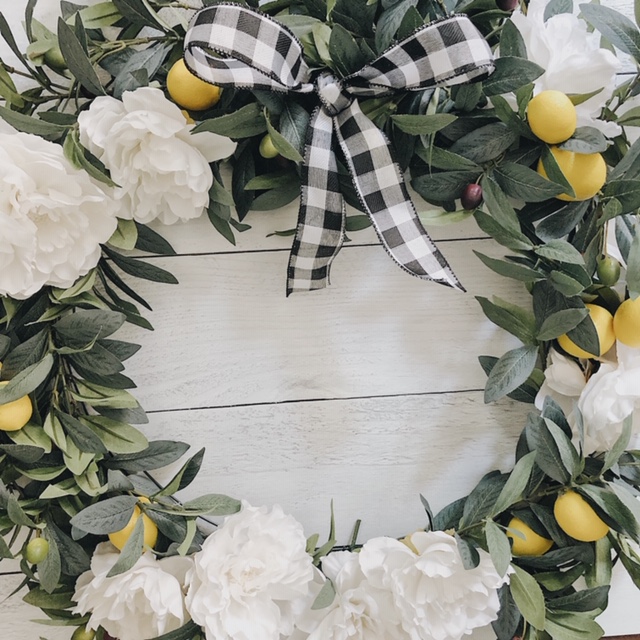 Lemons and peonies go together for summer like nothing else! What a great combination.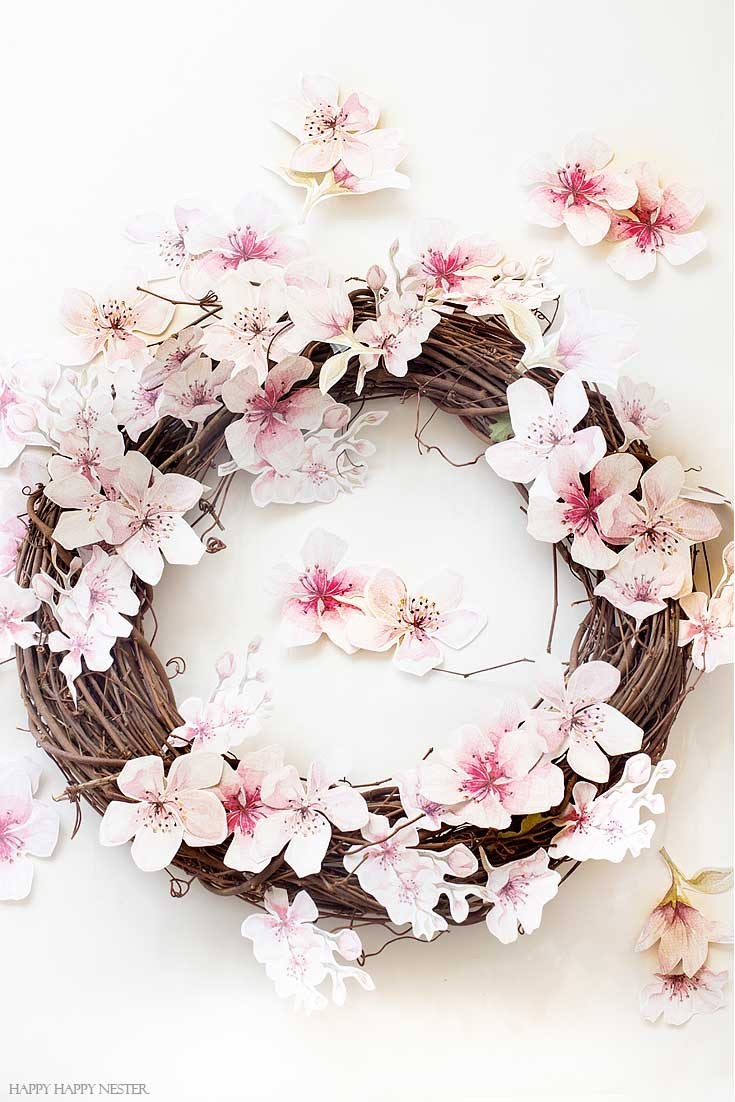 This paper flower wreath is absolutely stunning! Click through to see the close up of this project! Each of those flowers is printed with watercolor drawing of cherry blossoms! An absolute stunning wreath idea for summer!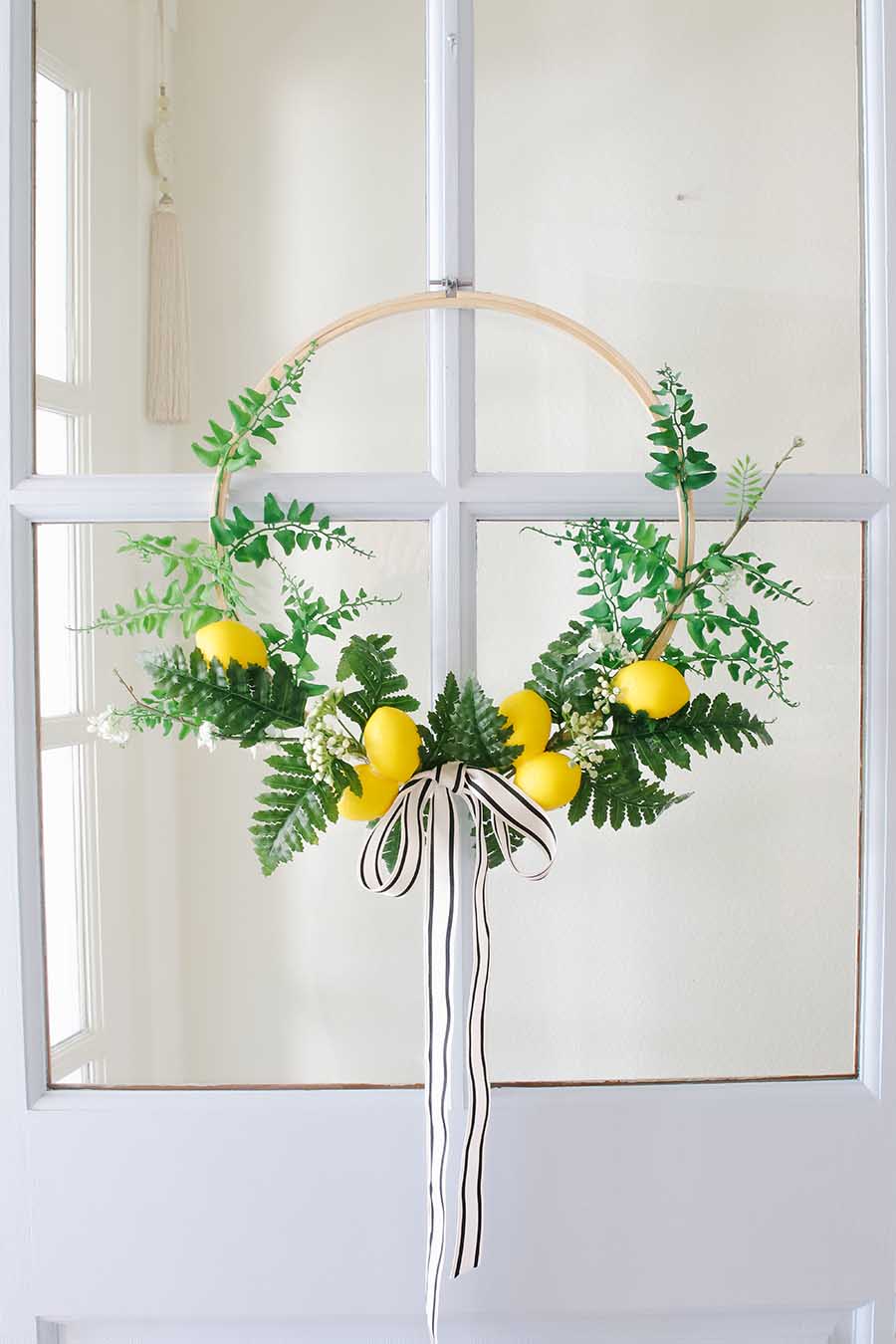 Hoop wreaths have become one of my favorite projects to create. This lemon hoop wreath is perfect for summer with it's cheery yellow color!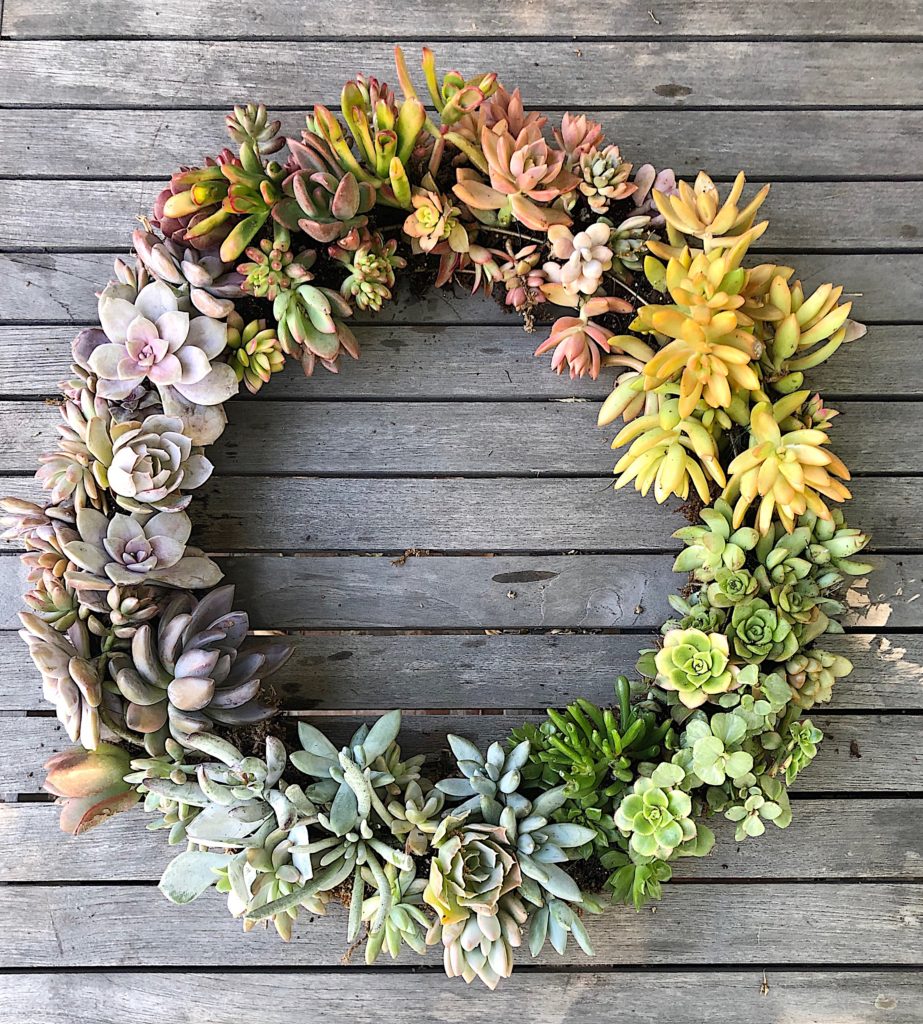 This live succulent wreath is absolutely draw dropping! This wreath would make the perfect hostess gift idea for a summer soiree, don't you think?!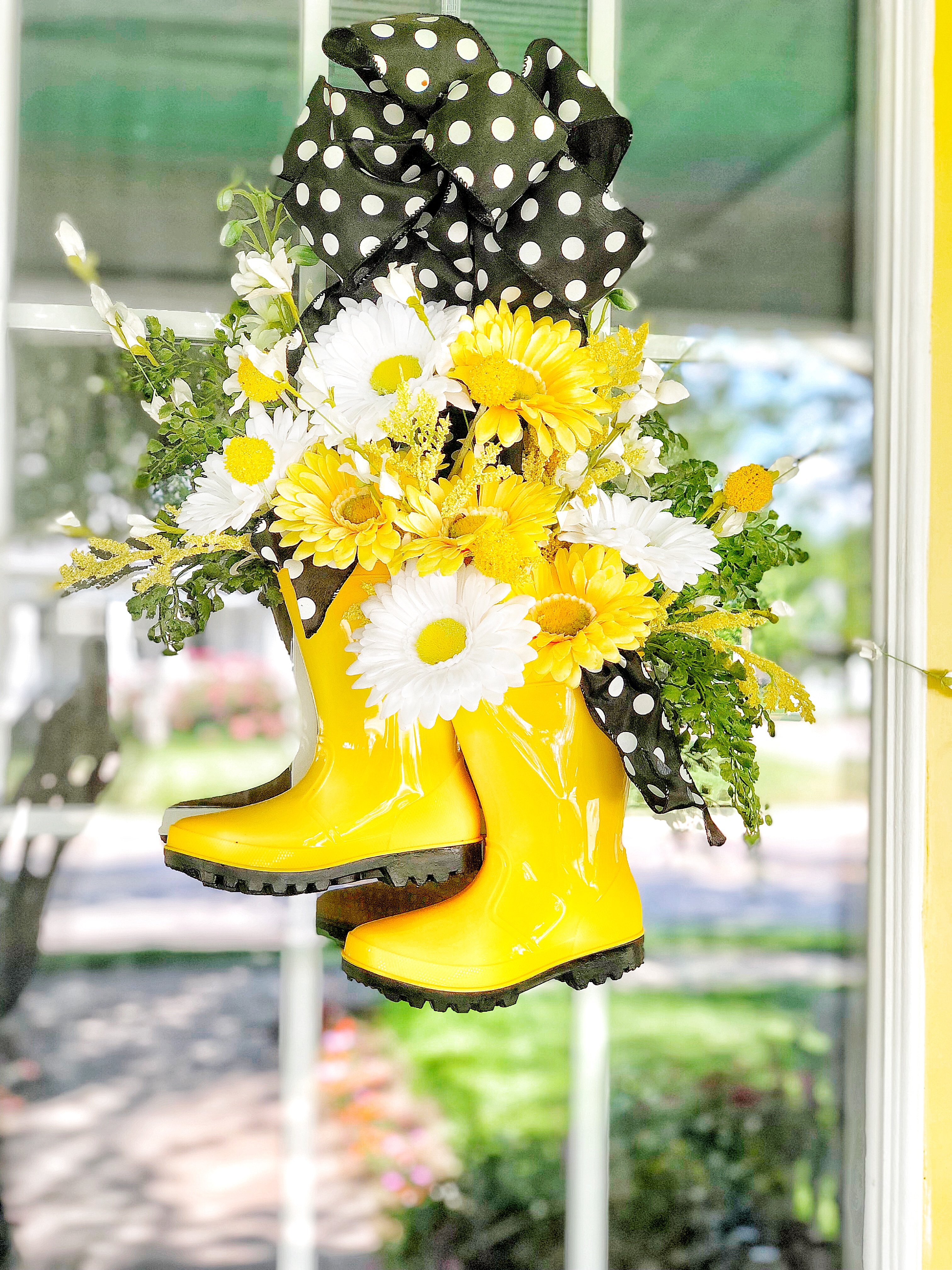 How cute are these fun and bright boots filled with cute blooms?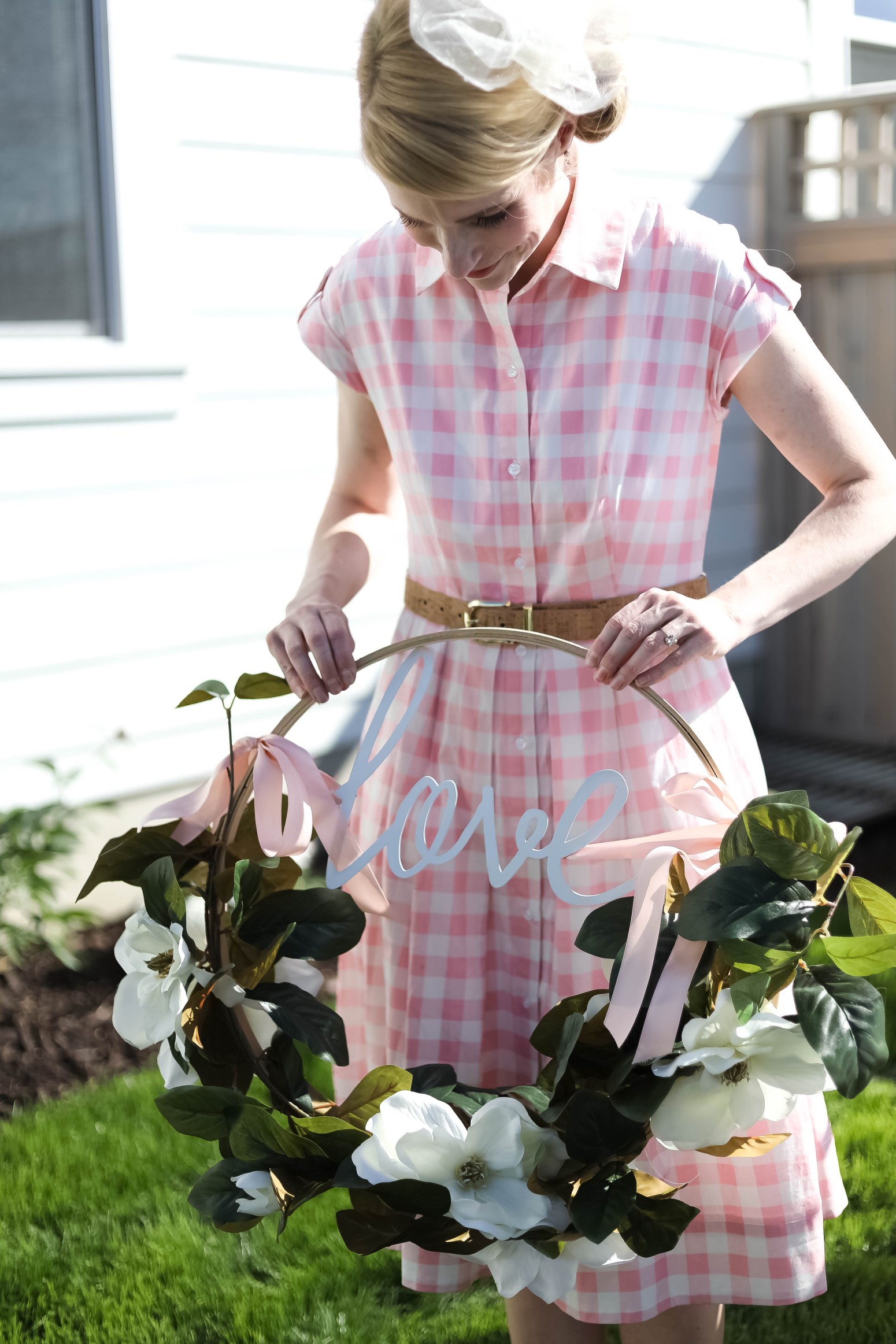 I love magnolia blossoms. And this cute summer wreath idea is right up my alley with it's neutral color scheme!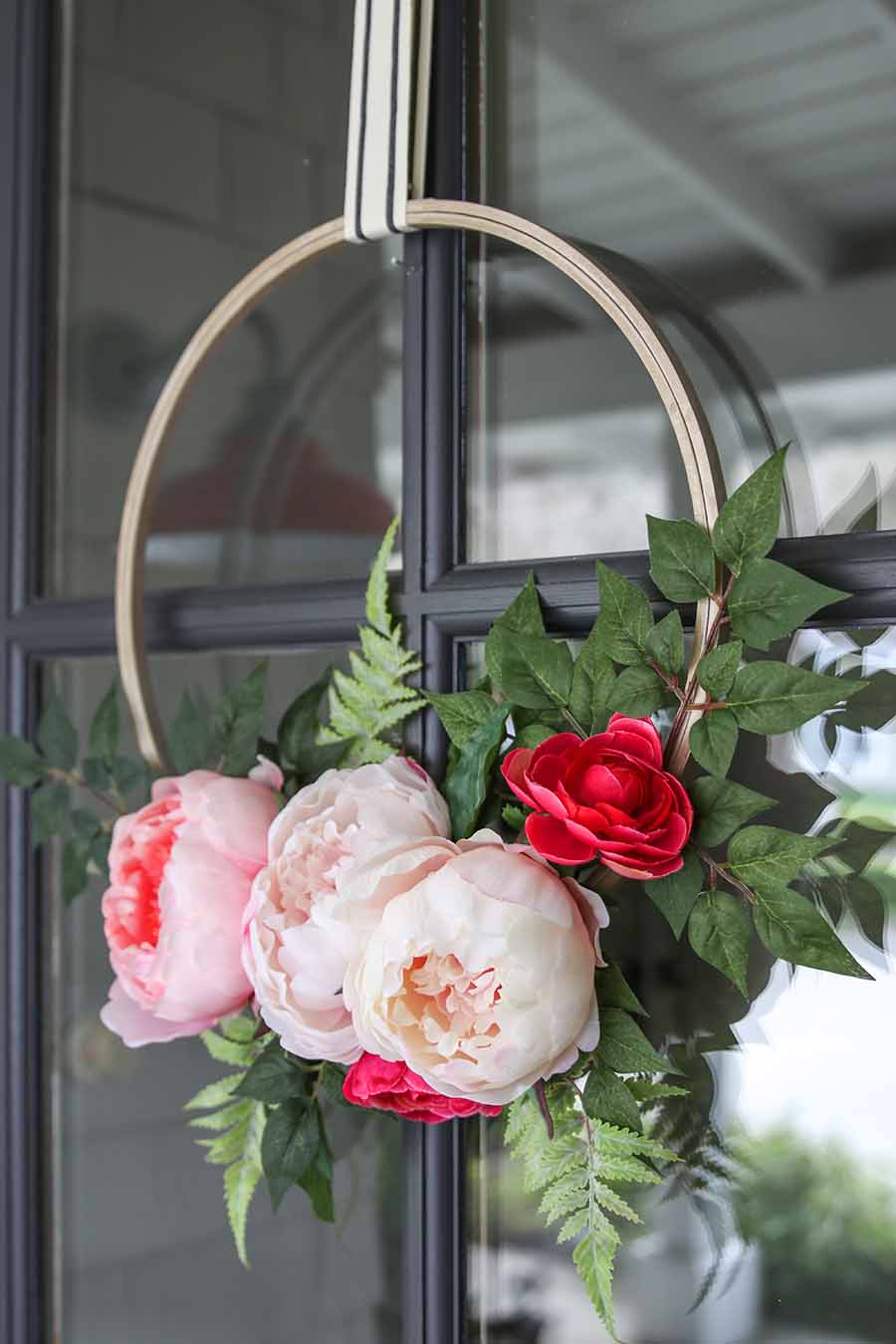 Here is another one of my hoop wreaths. This peony version is stunning all summer long.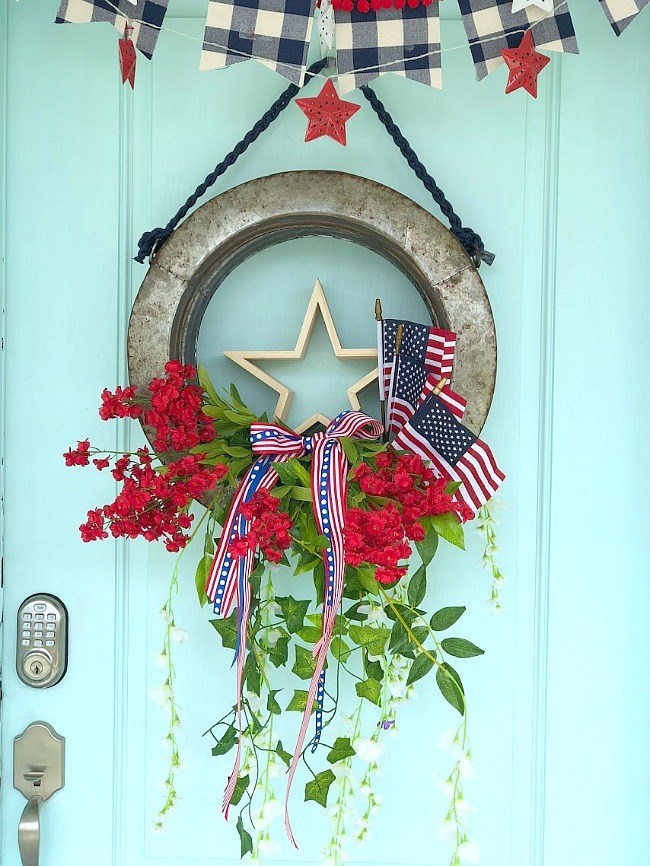 And nothing says summer like a fourth of july wreath! Love this idea with the trailing ivy!