These 9 Mason Jar Recipes include both savory and sweet ideas for fun entertaining!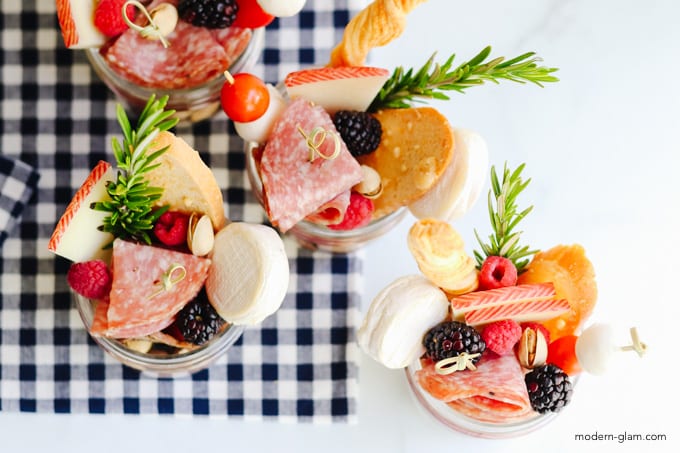 Mason Jar Recipes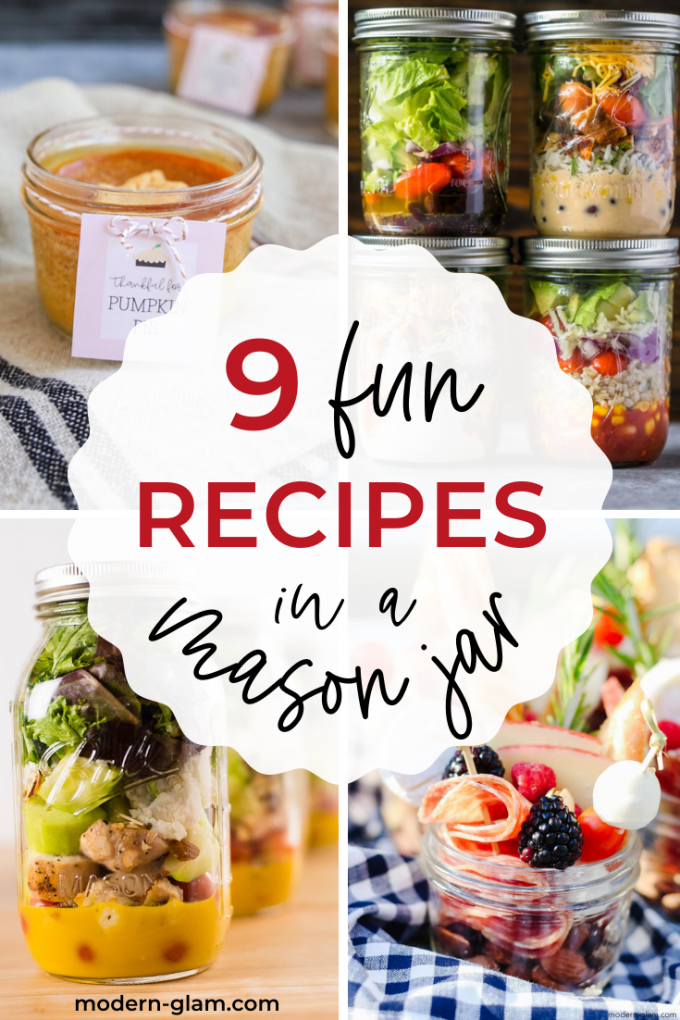 I love baking and serving anything in a mason jar. Not only is it the perfect size for individual servings, it makes serving easy and guests always love anything in a mini size! I've compiled 9 of my favorite Mason Jar Recipes that I know you will love too!
Mason Jar Dessert Recipes
I am a huge fan of baking in mason jars. I love to use the smaller 6 oz. size jars for individual servings. And the best part is you can make these recipes ahead of time for easier entertaining!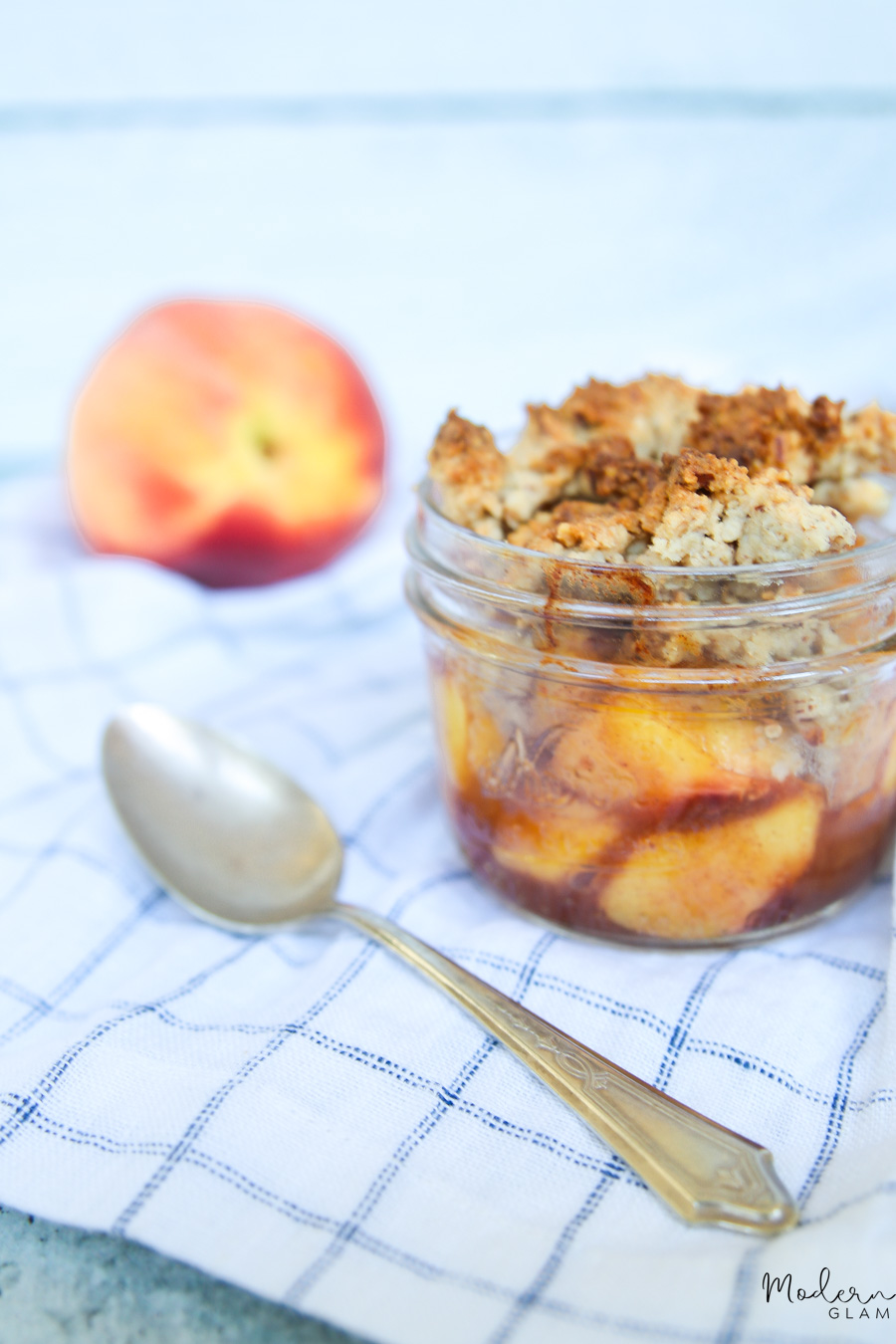 This Mason Jar Peach Pie is absolutely delicious and you want to know what's even better? It is one of my Paleo recipes. Grain free and sweetened using natural sugars, these mini pies taste sooooo good!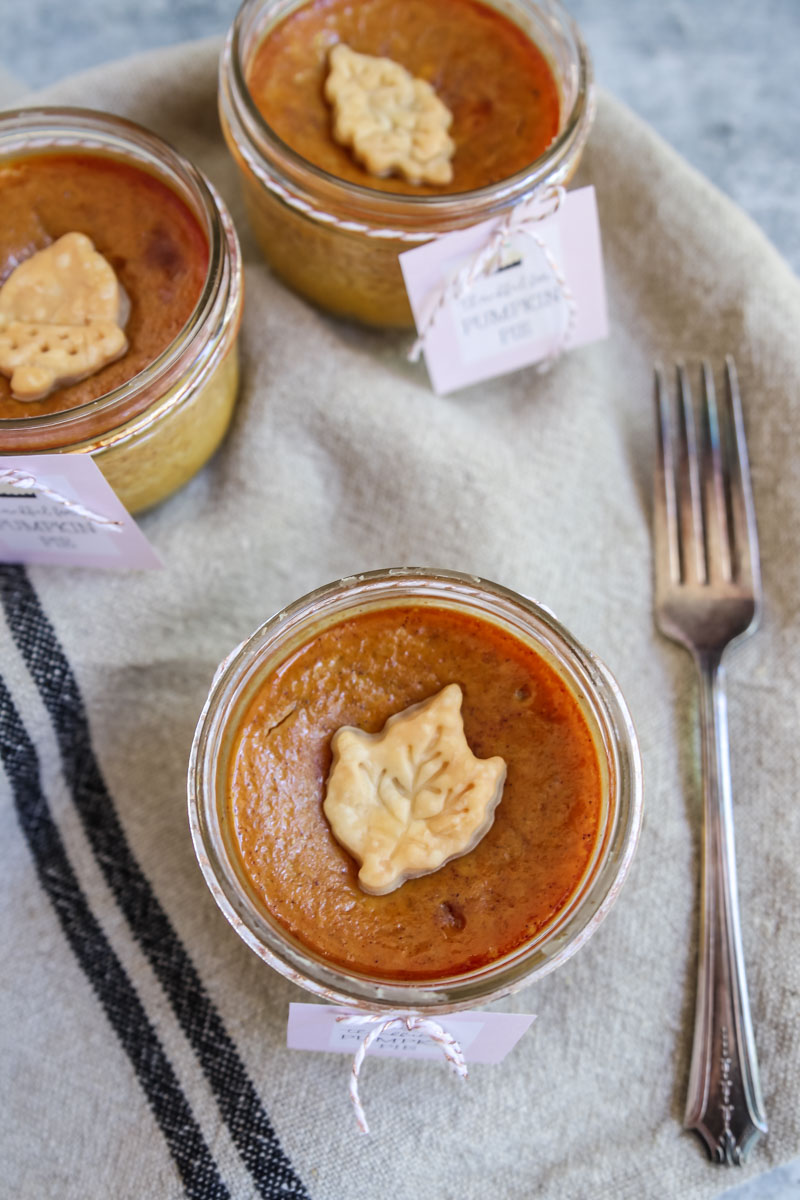 And this recipe for Mason Jar Pumpkin Pies to the perfect fall treat! Add a dollop of whipped cream on top before serving and this is always a crowd pleaser. And I included a cute printable that you can attach to each jar that says "Thankful for Pumpkin Pie".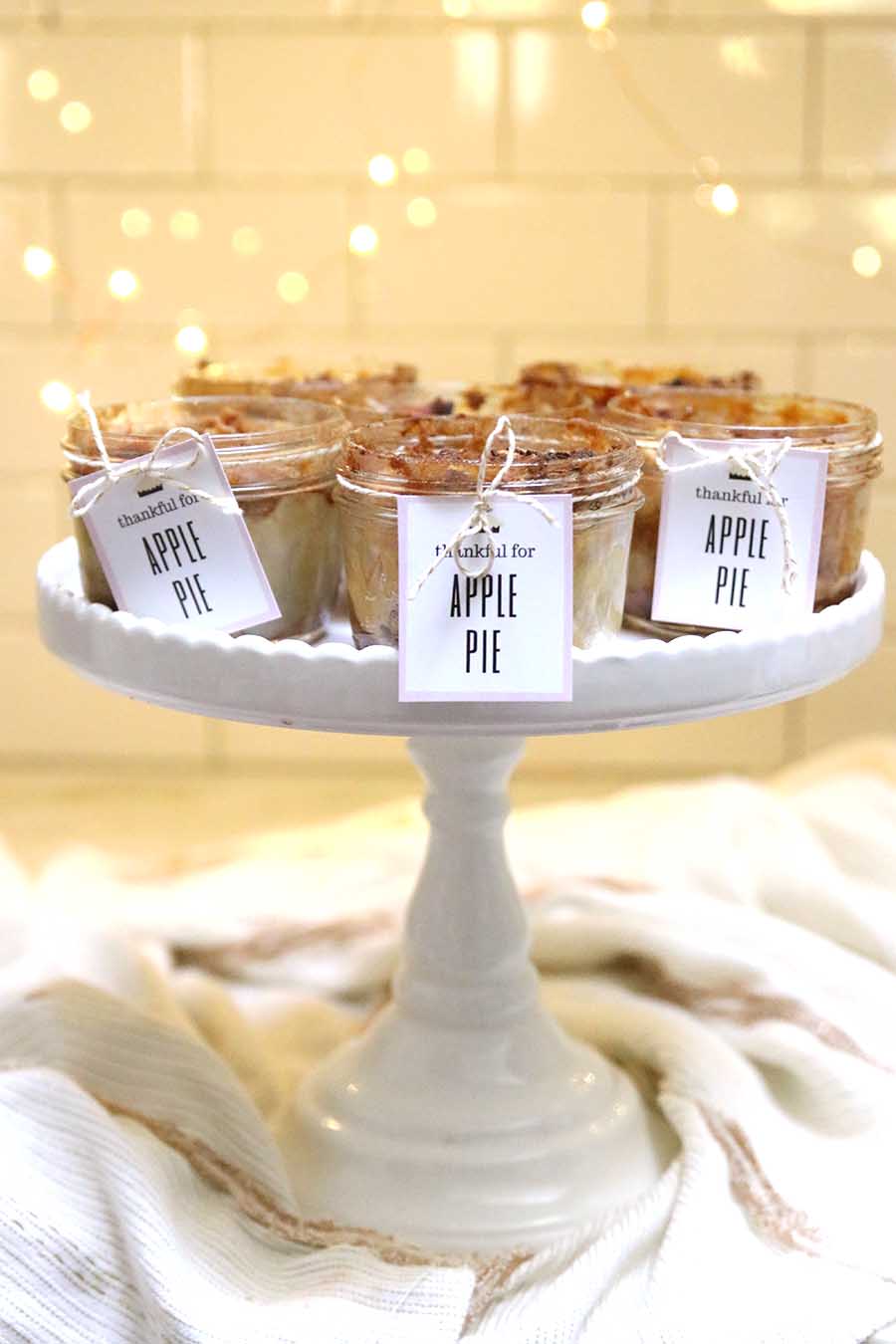 This mason jar recipe for Mini Apple Pies are made individual serving sized and topped with yummy crumb topping. I bake these the day before serving to allow the flavors to shine (and to save time too)!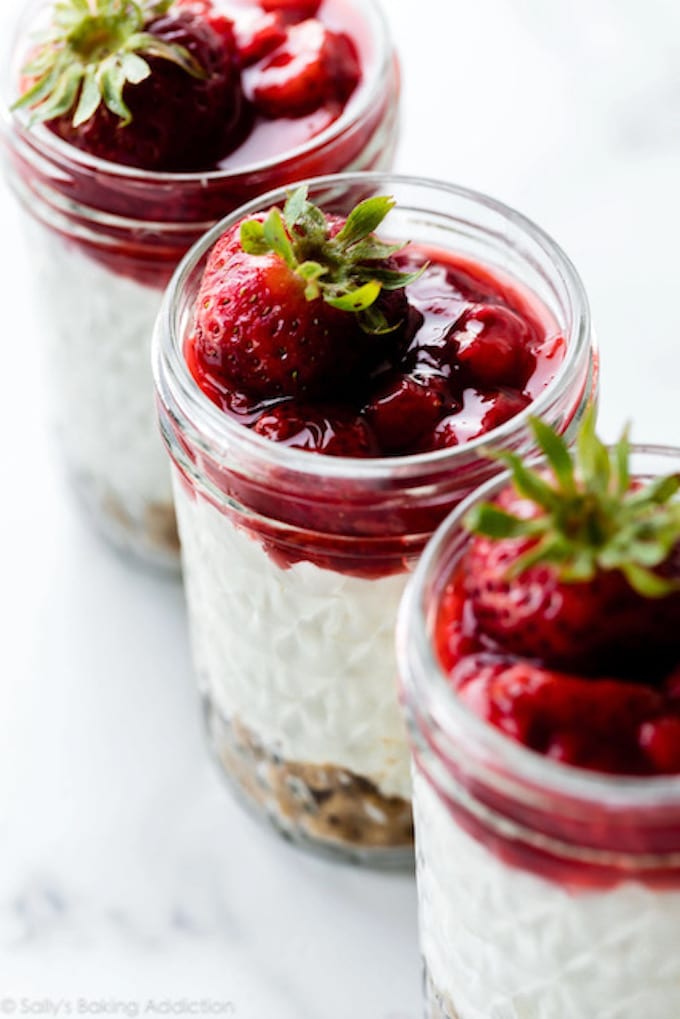 I love a layered dessert recipe and this one from Sally's Baking Addiction for No-Bake Cheesecake Jars sounds absolutely delicious! I am a huge fan of all of Sally's recipes so I know this will quickly become one of my favorites for summer.
Savory Recipe Ideas In A Jar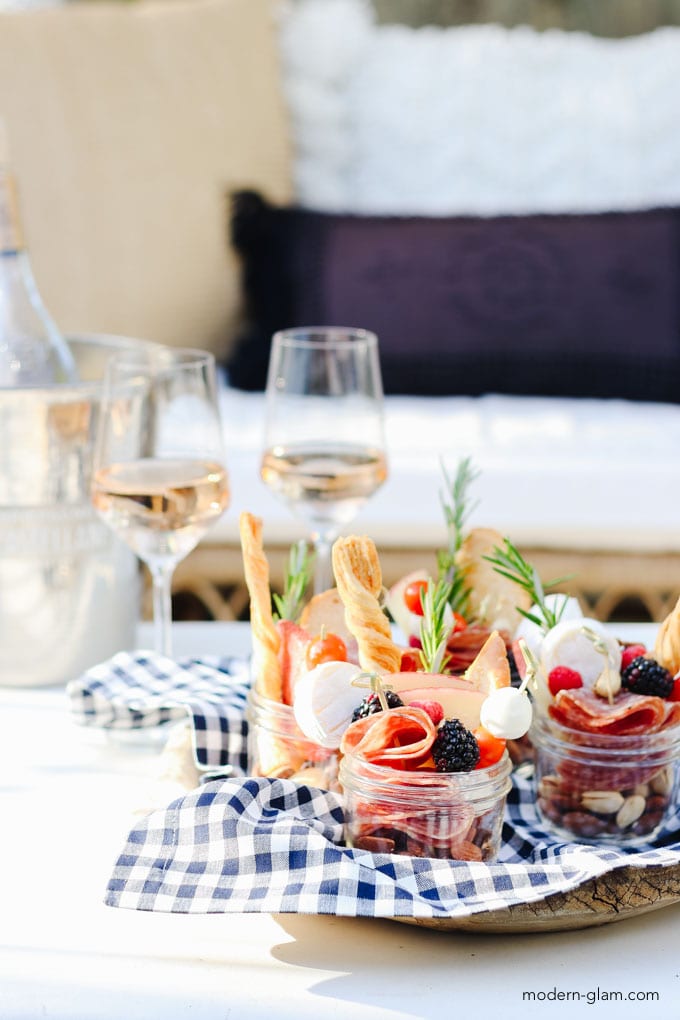 These Jarcuteries are my most popular recipe of 2021! And I can see why. They are cuuuuute! And they are perfect for post-pandemic entertaining. Get the full tutorial on how to assemble and what to put in them in THIS POST.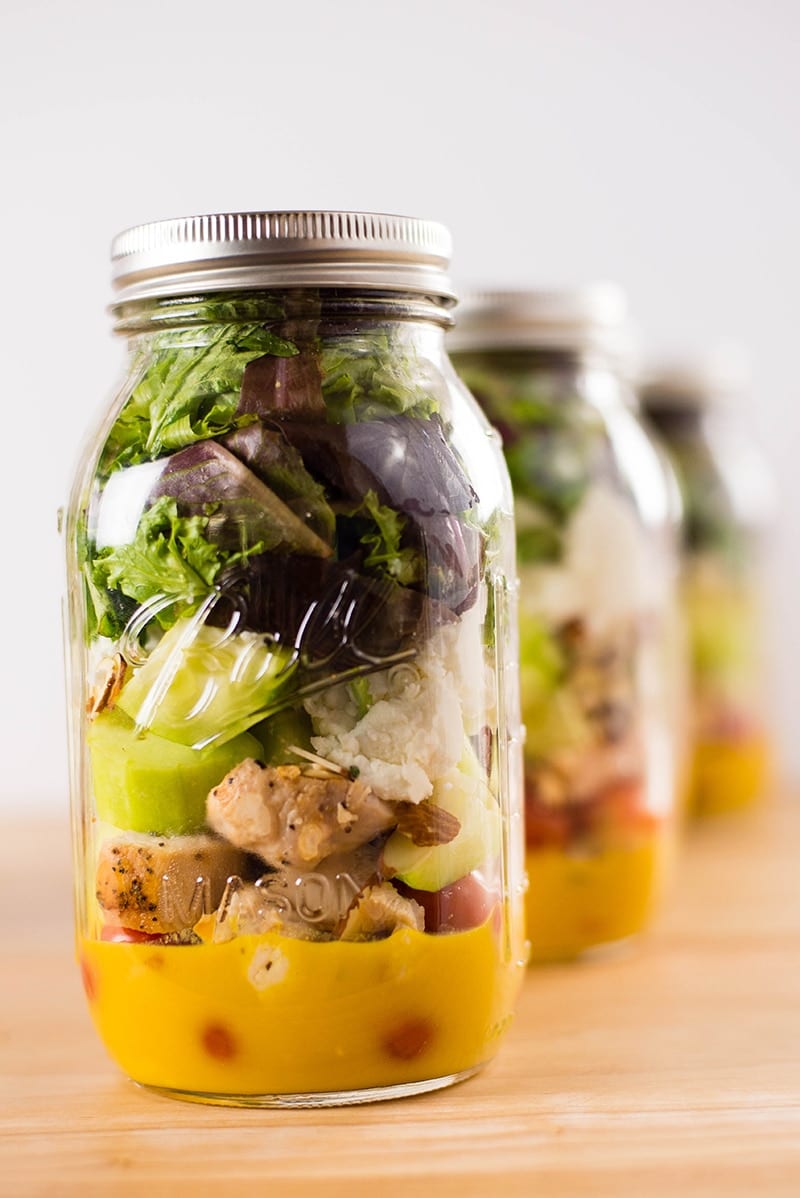 Another great savory mason jar recipe idea is this one for Make Ahead Mason Jar Salads (for the entire week) from A Sweet Pea Chef. I need to start doing this and saving me time during the busy week!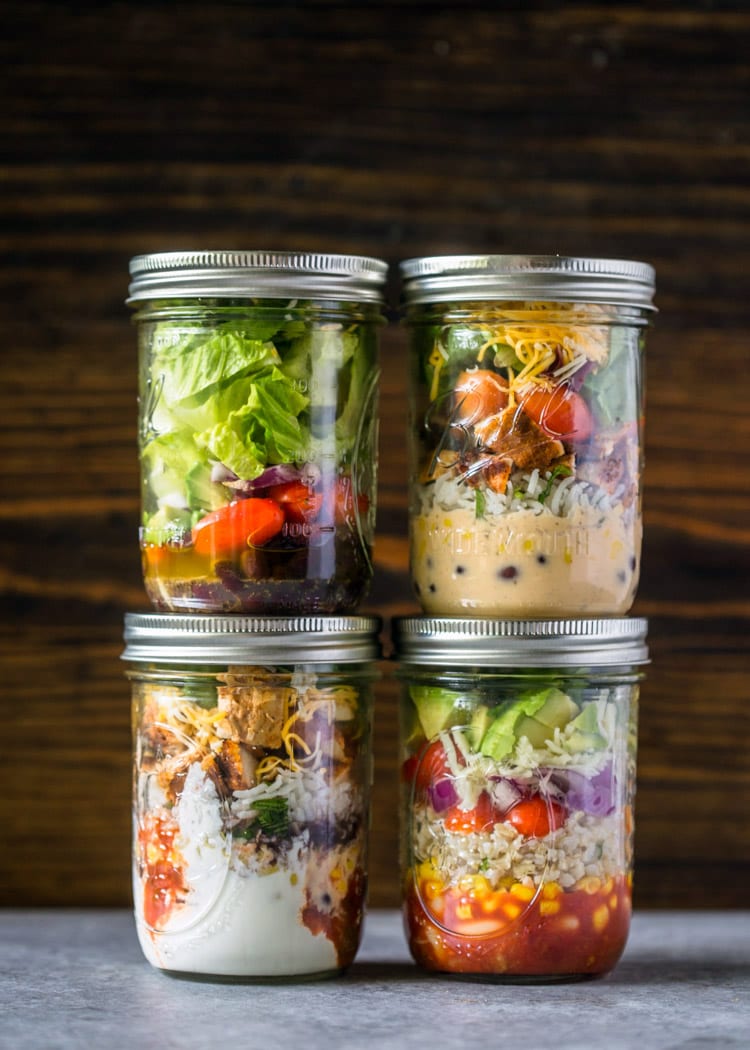 Another easy meal prep idea is this mason jar recipe for Burrito Bowls from Gimme Delicious! She shares some yummy combinations and tips for layering the jars. I am going to make these for busy nights when we are on the go!
Drinks In Mason Jars
Drinks and cocktail recipes in mason jars just scream summer. Do you agree?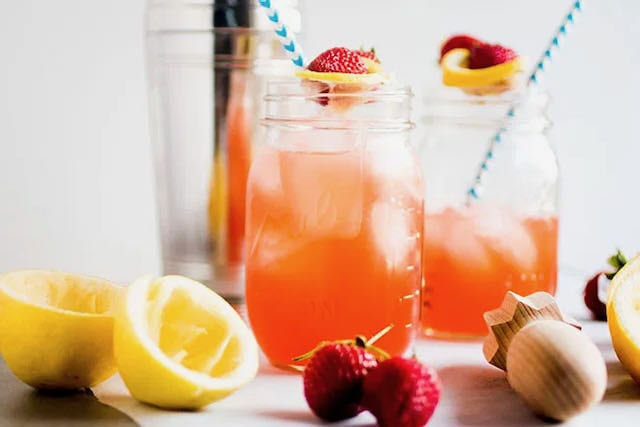 Of course you can make any cocktail or drink in a mason jar, but this recipe for Strawberry Whiskey Lemonade looks absolutely perfect served up in a mason jar with a cute straw. Grab the full recipe from Life As A Strawberry.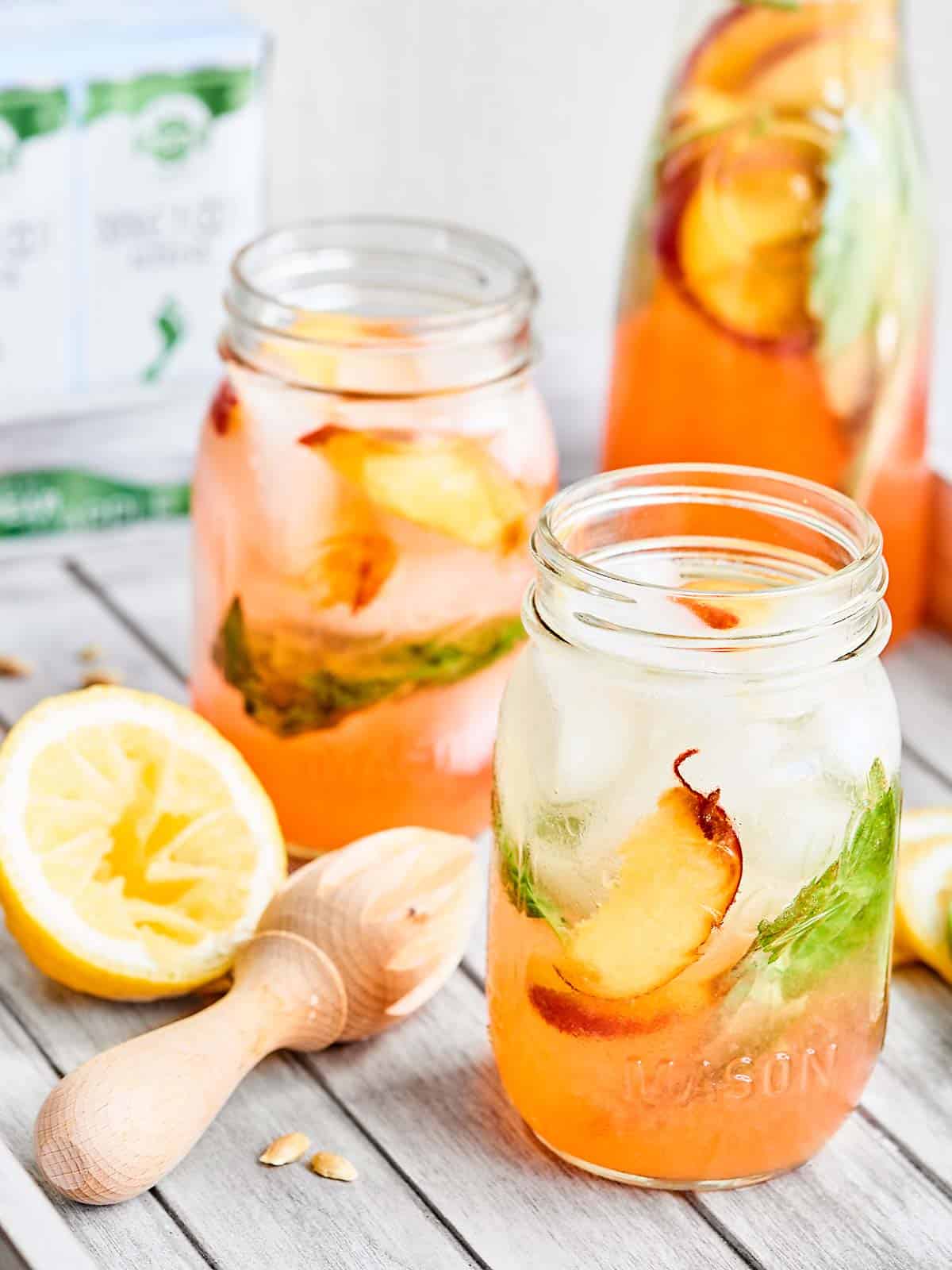 And this Peach Lemonade Spritzer Recipe by Show Me The Yummy looks perfect in a cute mason jar. And it sounds absolutely delicious too!
Ok, you get the idea. Drinks are perfect served up in mason jars! And here are a few other recipe ideas that would be perfect in a jar:
So many delicious mason jar recipe ideas. My mouth is watering after looking at all these delicious food pics – ha! Happy eating!