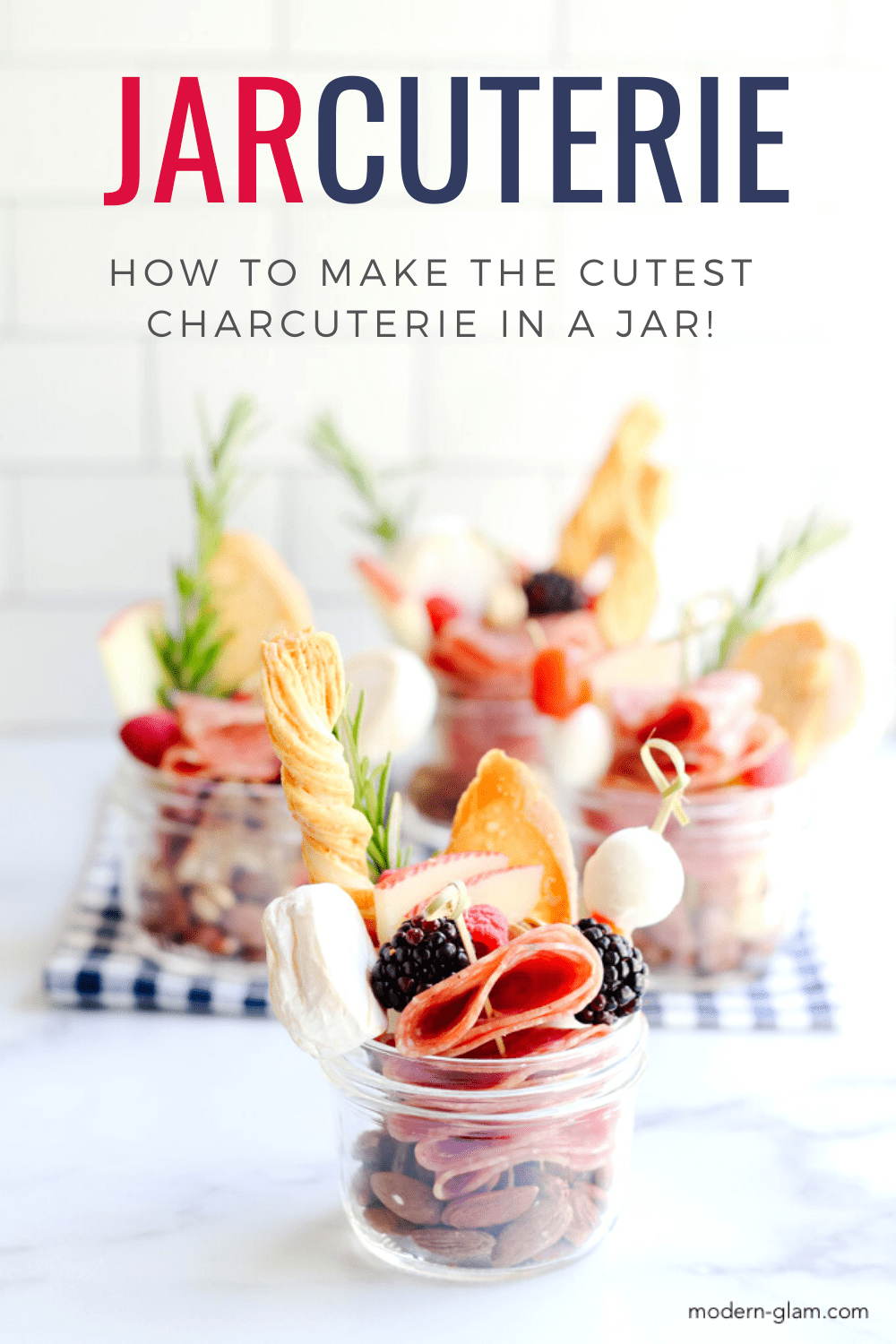 A Jarcuterie is the cutest new trend in covid entertaining. These individual charcuterie jars have all of your favorite items from a traditional charcuterie board perfectly arranged in a mini mason jar. Come see how to make these for your next get together!
I am a bit obsessed with charcuterie boards. If you've been here before then you have seen my many posts on the subject. But if you are new here, or want a quick refresher, here are the highlights:
How To Build A Charcuterie Board
How To Make A Charcuterie Board
Christmas Cookie Dessert Board
And today I can NOT wait to show you my latest obsession!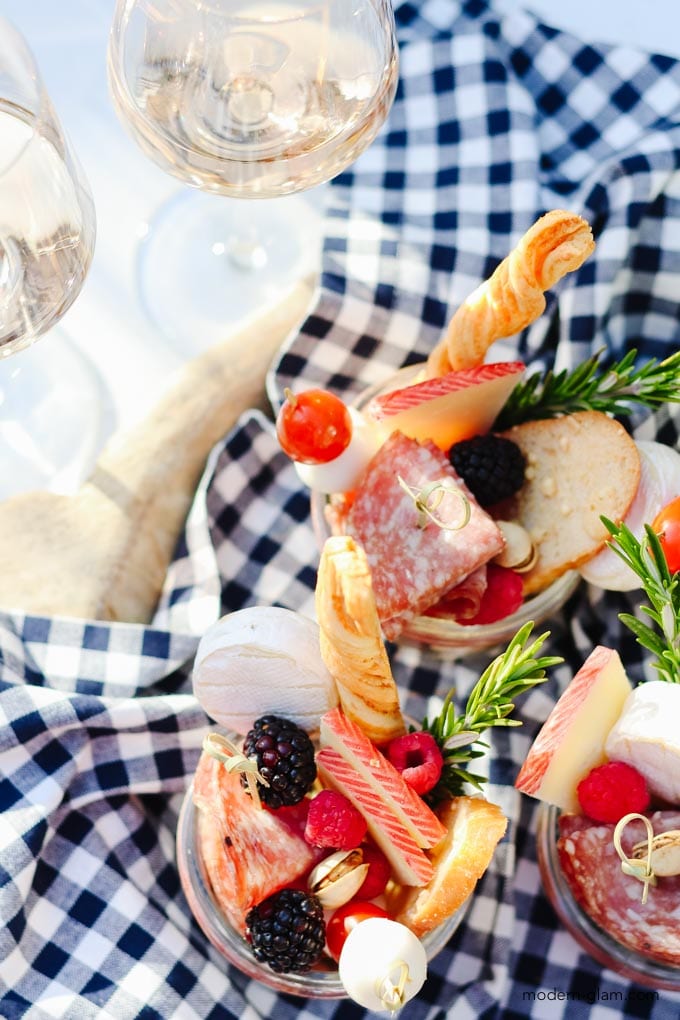 An individual charcuterie idea that comes in cute little mason jars! They are so simple to put together and I love that you can customize them to fit your guests tastes and dietary restrictions as well!
Individual Charcuterie Jars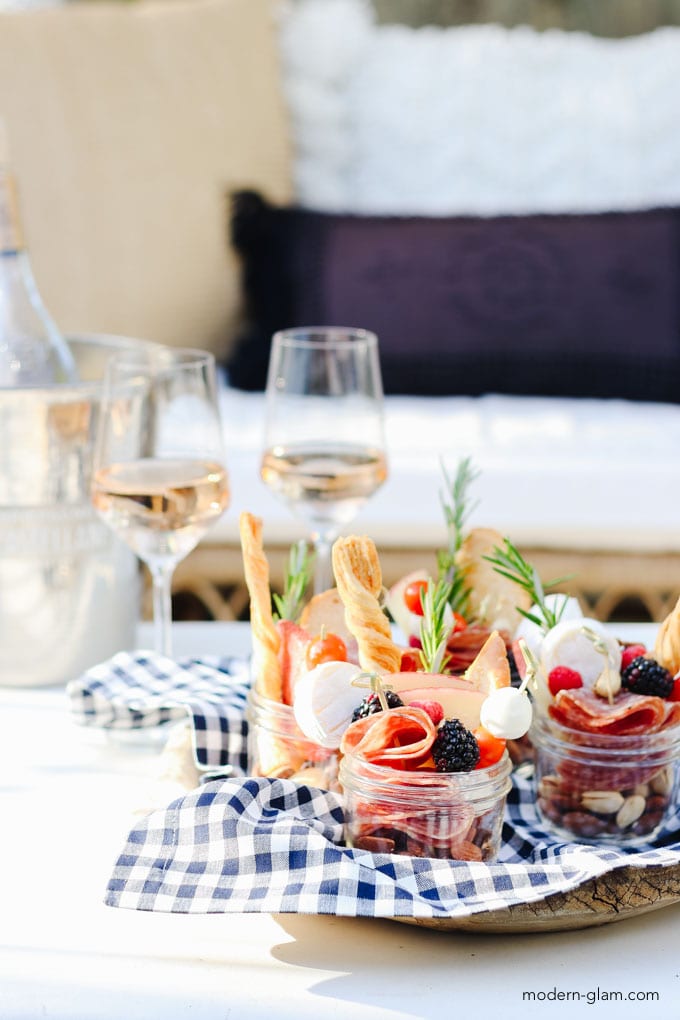 2020 really threw us for a loop, didn't it?! And entertaining is looking a bit different as we get used to this new normal.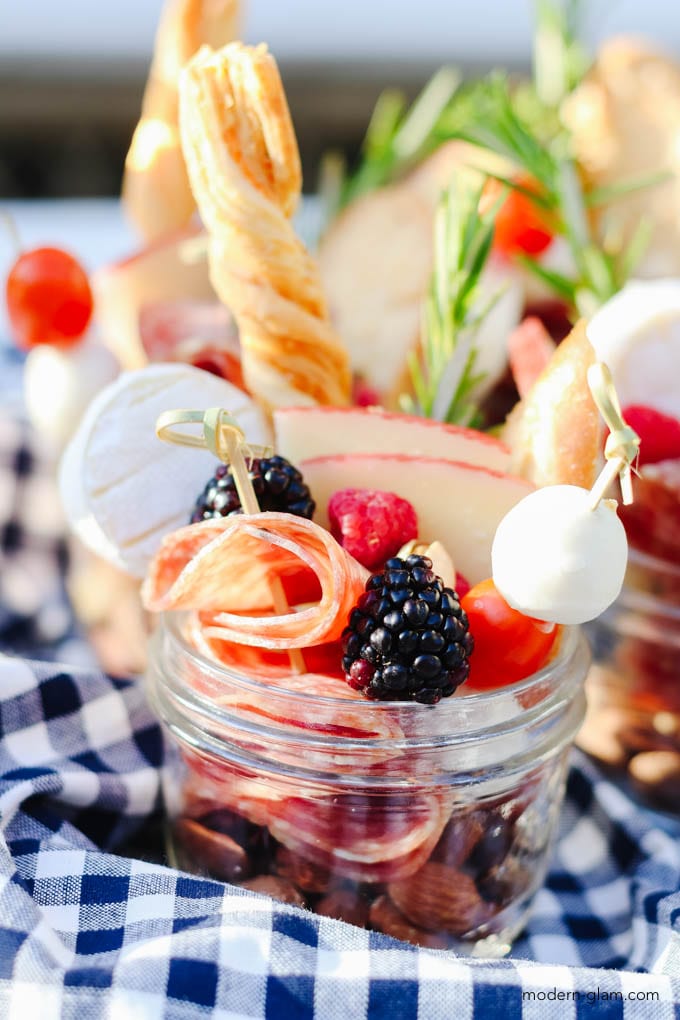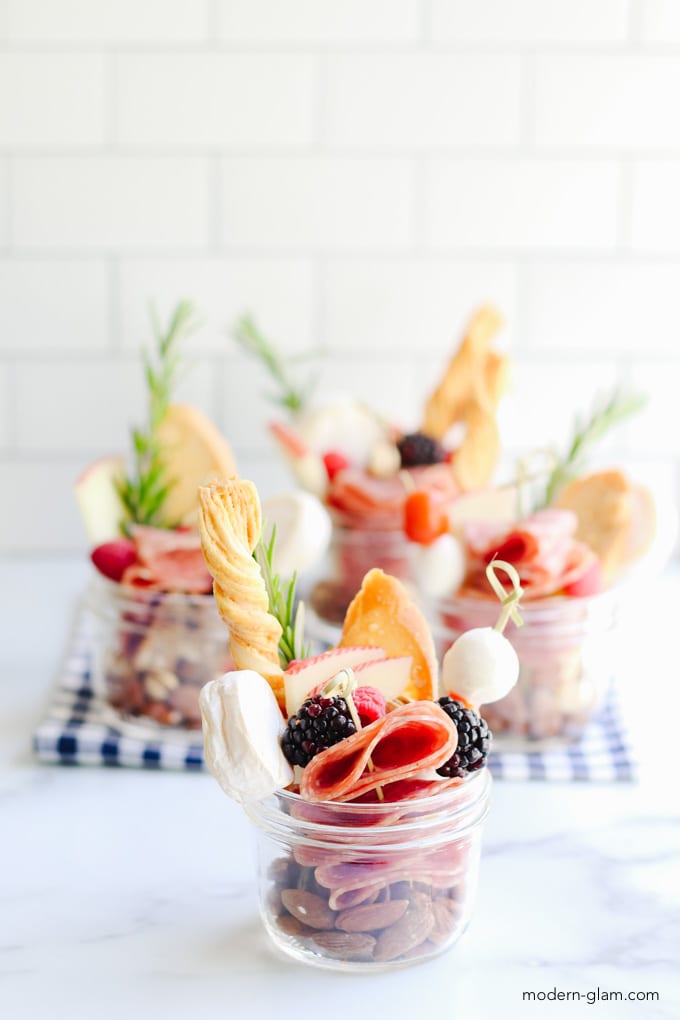 These individual charcuterie jars are the perfect way to take your beloved cheese and meat board and make it a bit more covid-friendly. By creating individual serving sized charcuterie jars, you keep the germs at bay – and they make the cutest presentation too!
Covid-friendly Entertaining Ideas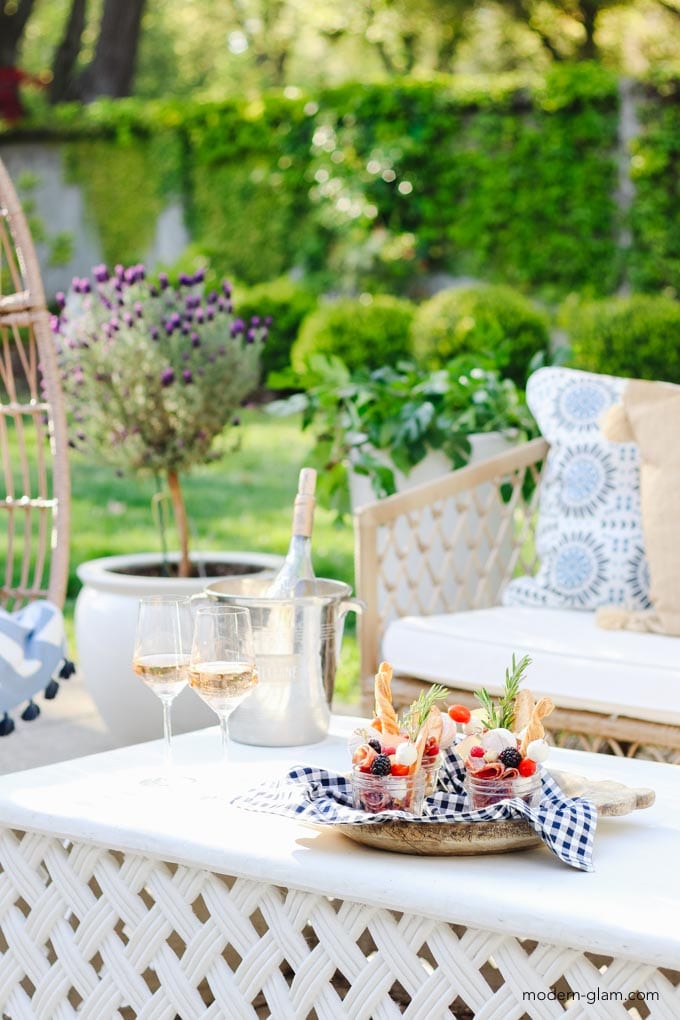 And as the world opens up and we start getting back to seeing friends and family in person, you may be looking for some covid-friendly recipes and entertaining ideas.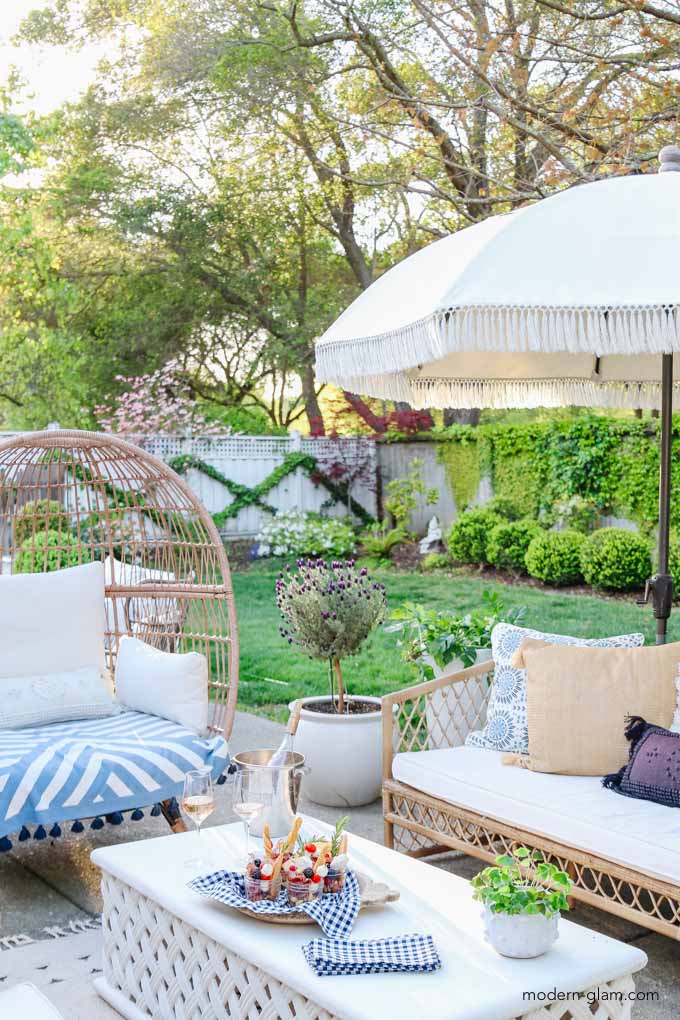 My friends are sharing some individual serving sized recipe ideas that are perfect for the summer ahead! I know I can't wait to gather with friends and see people IRL again! Be sure to check out all the ideas at the bottom of this post.
How To Make A Jarcuterie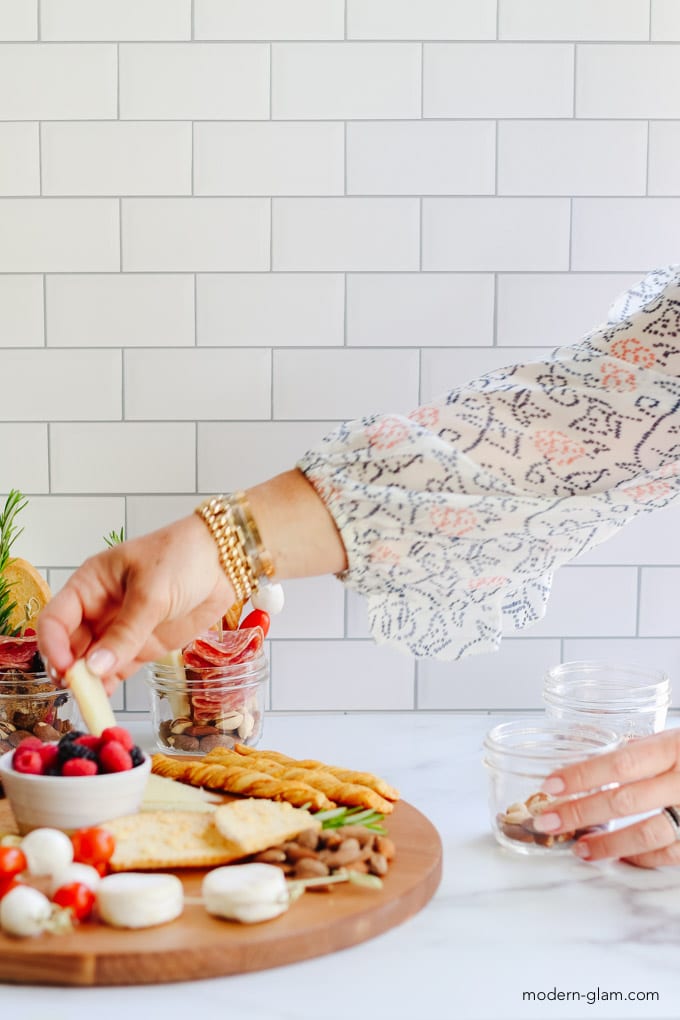 Making these cute individual charcuterie jars is super simple. And I picked up all of the ingredients from Trader Joe's!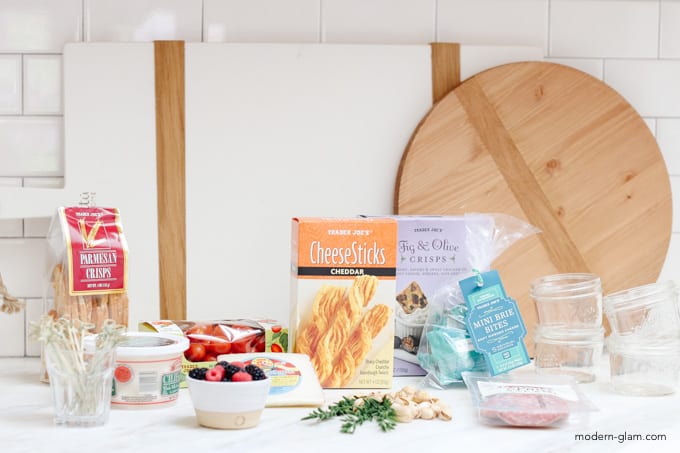 I love shopping TJ's for my charcuteries. My Halloween board, Valentine's Day treat board and Christmas Cookies board are all made almost entirely from Trader Joe's items as well!
I'll list all the items I shopped for these jarcuteries for you below in a handy shopping list.
Individual Charcuterie Ingredients
Here is everything you need to assemble some jarcuteries for your next party.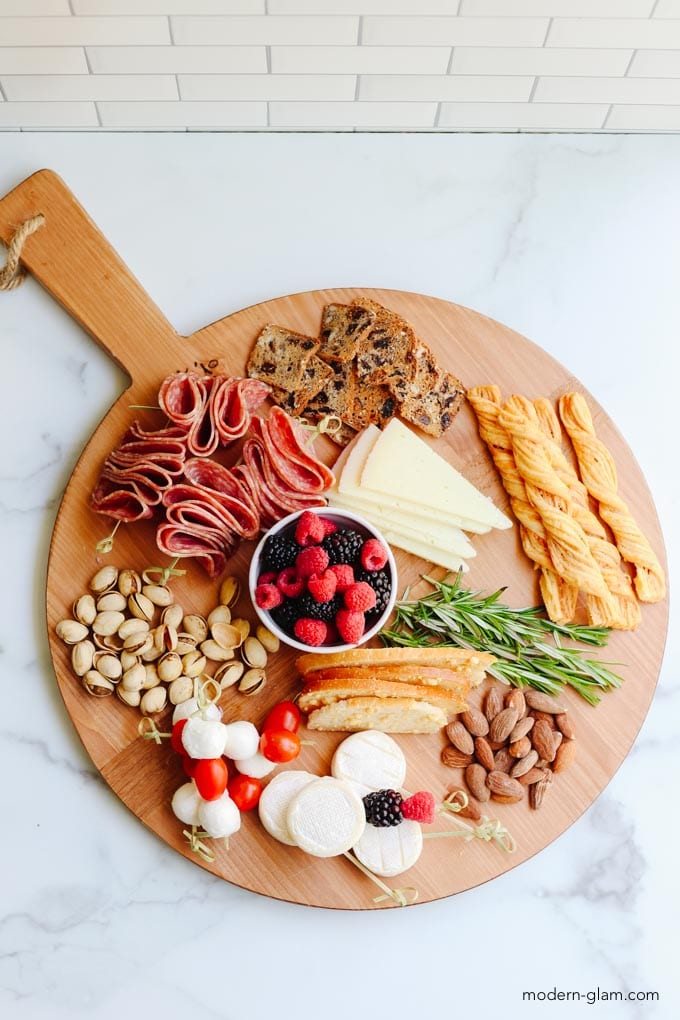 Cheese Stick Breadstick
Parmesan Crisps
Fig & Olive Crisps
Mini Brie Bites
Manchego Cheese
Mini Mozzarella Balls
Salami
Grape Tomatoes
Nuts (almonds & Pistachios)
Berries (raspberries & blackberries)
Rosemary Sprigs
Appetizer Skewers or toothpicks
Cut cheese into wedges, fold salami into fourths and place a few pieces on an appetizer skewer or toothpick. Rinse and dry the mozzarella and thread onto toothpicks alternating with tomatoes.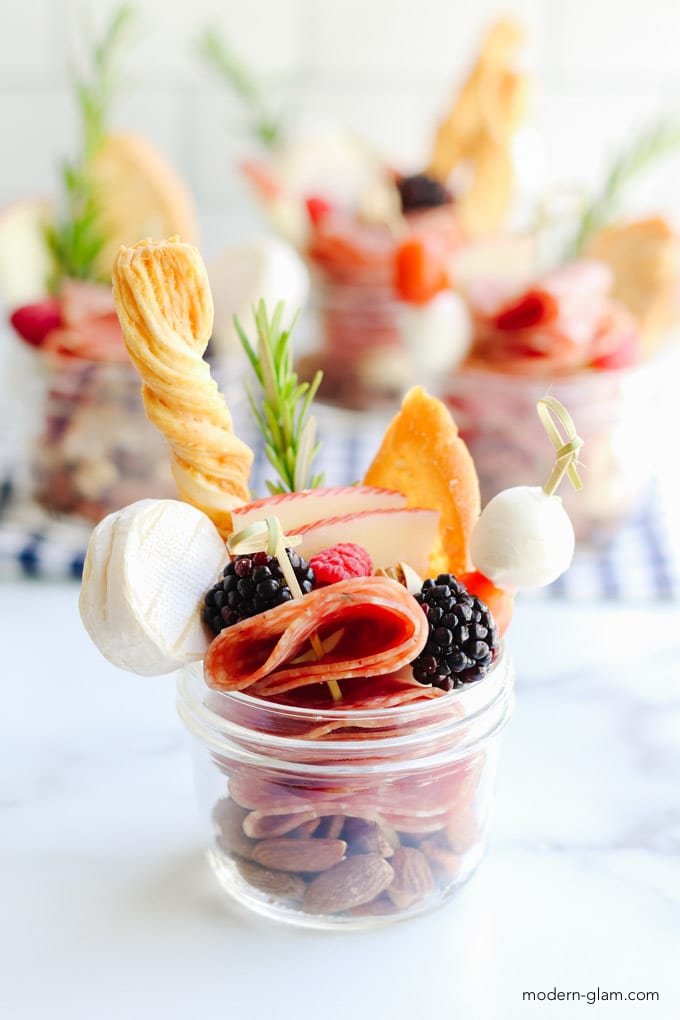 With all the ingredients above you can make about 15 individual charcuterie jars. Feel free to vary the ingredients in each jar.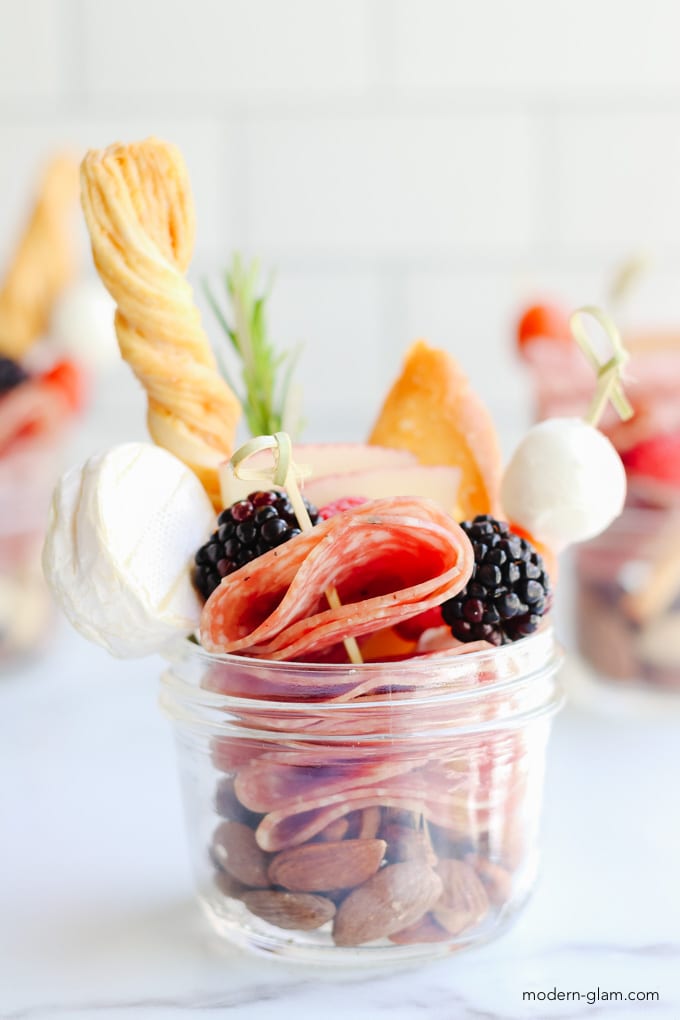 I think making each jar unique allows your guests to pick one that appeals to them most. And it also allows you to create jars that take into account dairy, nut gluten, or other food allergies.
How To Assemble Charcuterie Jars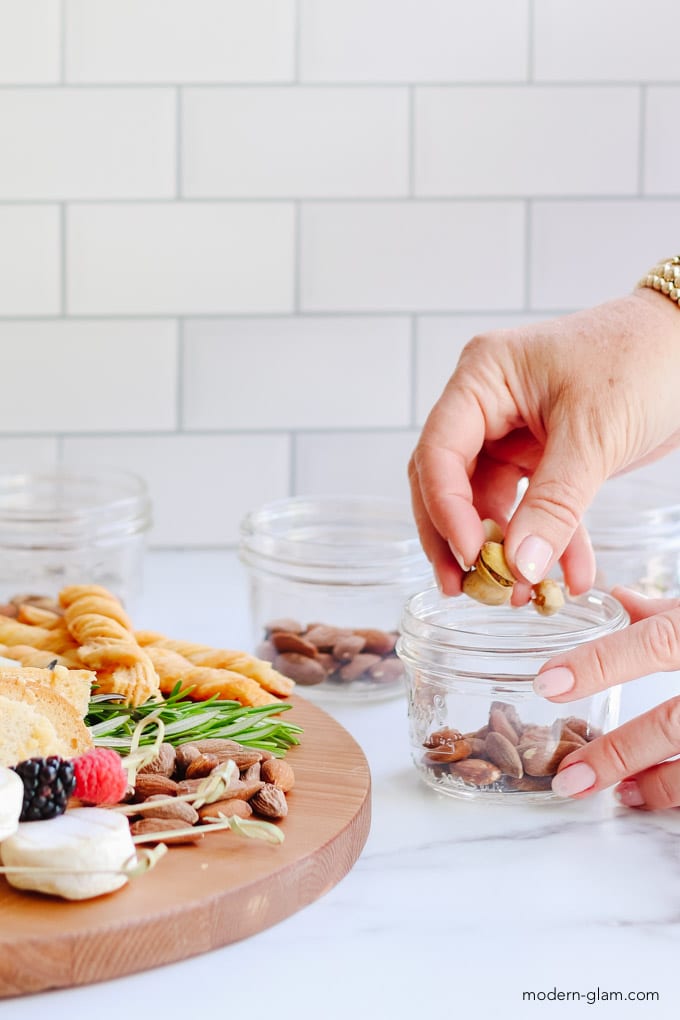 Using small 4 ounce mason jars, place some nuts at the bottom of the jar (if using). This will take up some space and is a nice filler (and snack) for the bottom of the jar.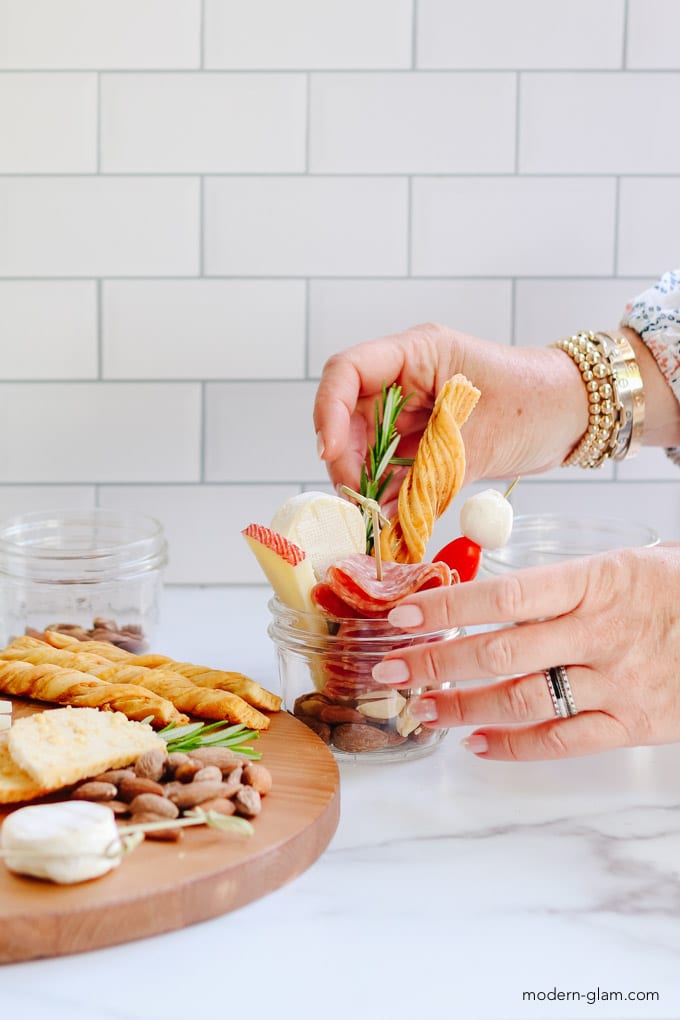 Next, start layering in the larger items like cheese wedges and crackers. Place the items with the ends sticking out. Garnish with fresh berries, more nuts and a sprig of rosemary.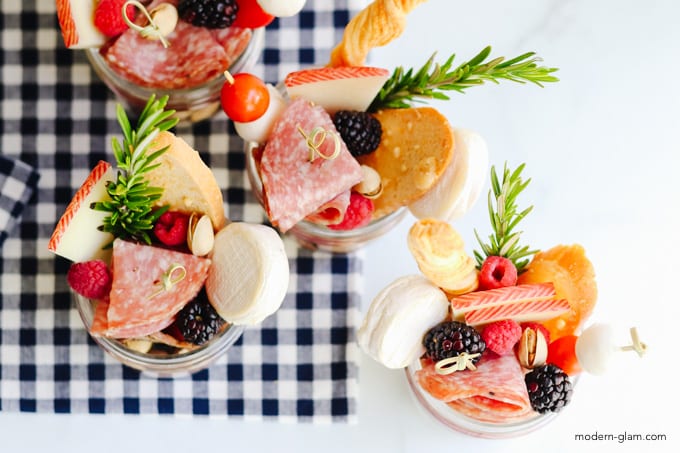 You can store these individual charcuterie jars in the fridge for up 6 hours before serving. I love a good make-ahead recipe, don't you?!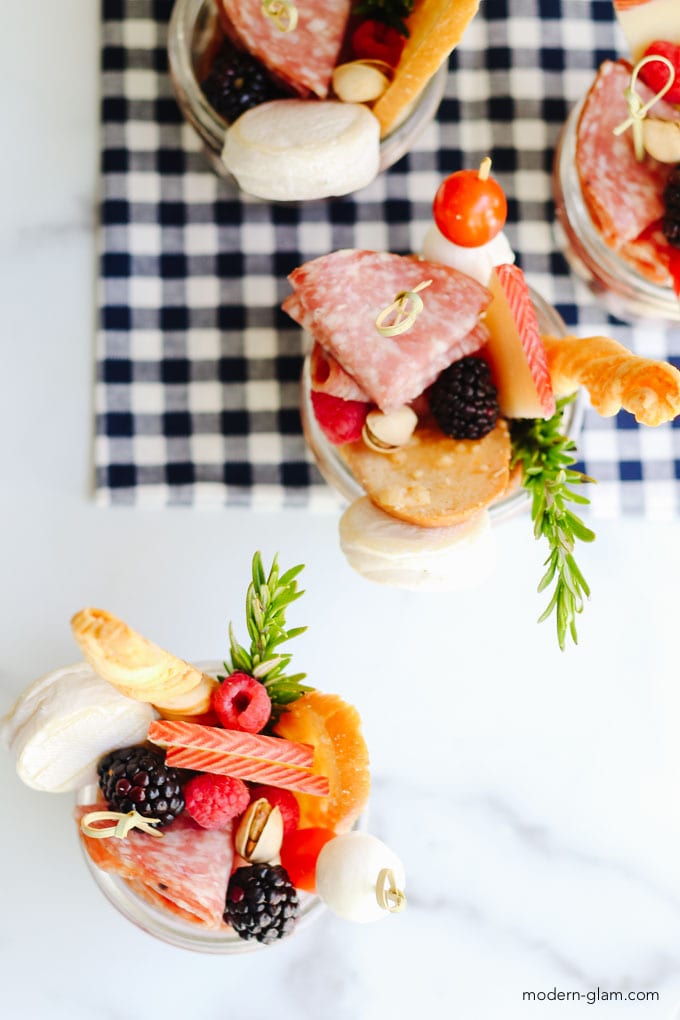 So, what do you think of my latest obsession? I can't get enough of these individual charcuterie jars. If you stop by my house for happy hour don't be surprised if you are served one of these cute jarcuteries!
Now, check out my friend's individual serving recipes for the best covid-friendly entertaining ideas!
7 Individual Serving Sized Recipe Ideas

Mini Raspberry Olive Oil Cake Recipe // My 100 Year Old Home
Mini Layer Cakes // Happy Happy Nester
Gluten Free Chocolate Cake // Twelve On Main

Individual Charcuterie Jars // Modern Glam
Mini Lavender Lemon Dutch Baby Pancakes // Most Lovely Things
How to Make Individual Charcuterie Boards // My Sweet Savannah
Bacon and Red Pepper Egg Bites // Tatertots & Jello
More Mason Jar Recipes
Not only am I obsessed with charcuteries, but I also love a recipe that involves these cute mason jars. Here are a few from the Modern Glam archives. Enjoy!