My favorite appetizer to please all crowds is to offer a charcuterie board for guests to nibble on. I will show you how to make a charcuterie board for easy entertaining!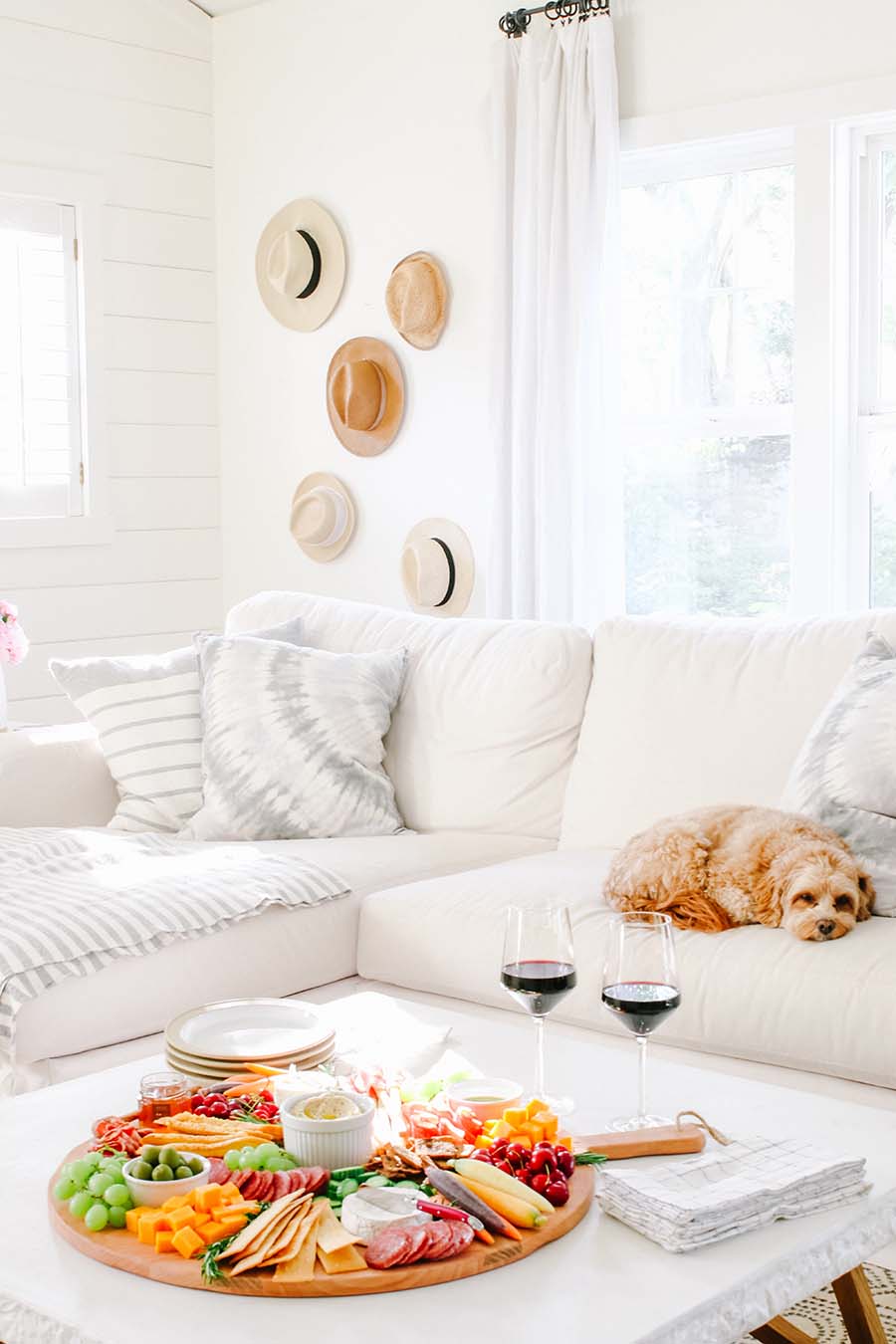 And I am joining my friends in sharing 10 fun Charcuterie Board ideas! Be sure to visit the posts linked at the bottom!
Be sure to check out my Napa Style Charcuterie Board for more inspiration!
And if you are looking for a sweet charcuterie board, go check out my Christmas Cookie Dessert Board!
How To Make A Charcuterie Board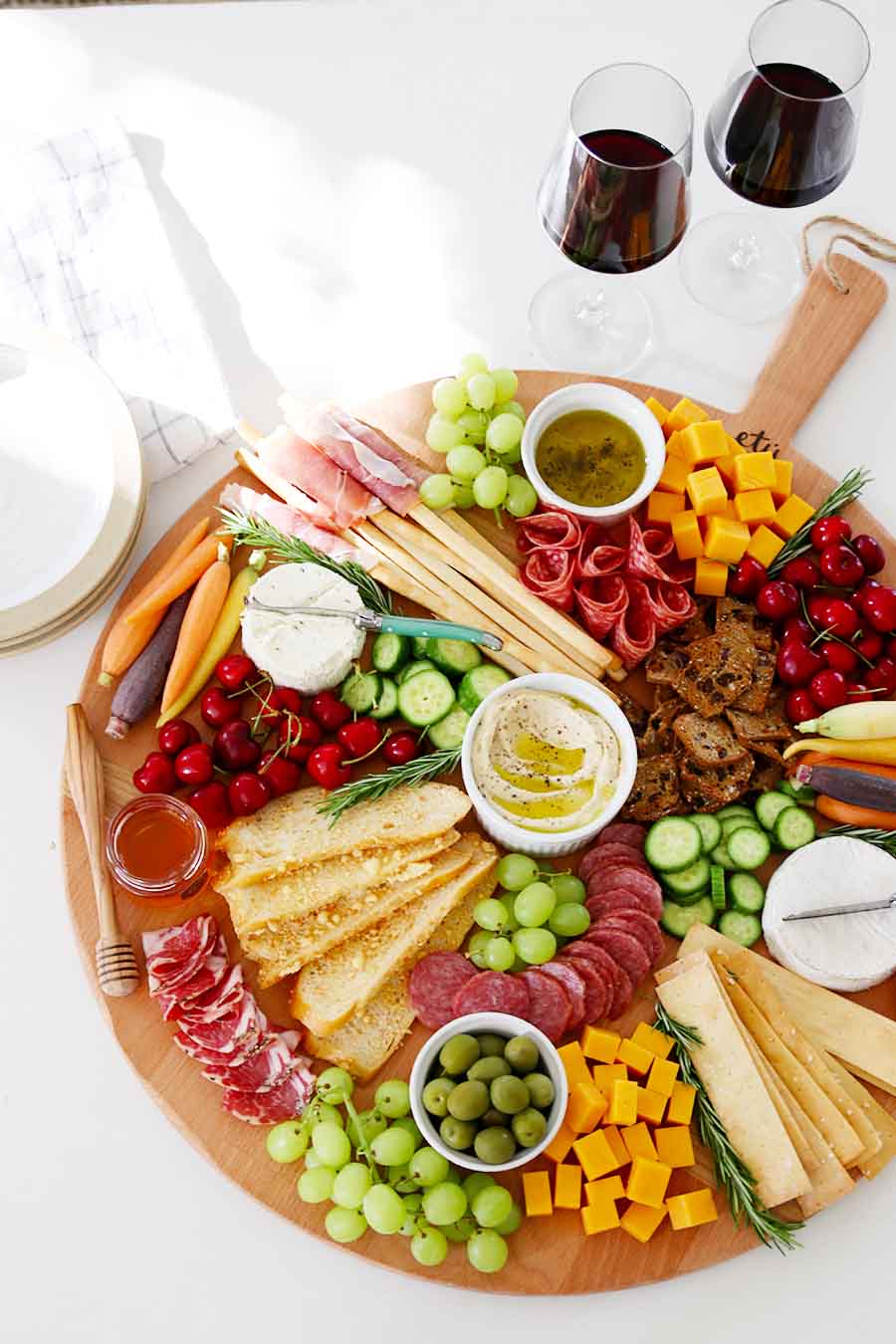 Offering a charcuterie board piled high with cured meats, cheeses, fruit and crackers is one of my favorite ways to entertain. It not only allows guest to nibble on savory and sweet foods, but also allows you, the host, to prepare the dish ahead of time.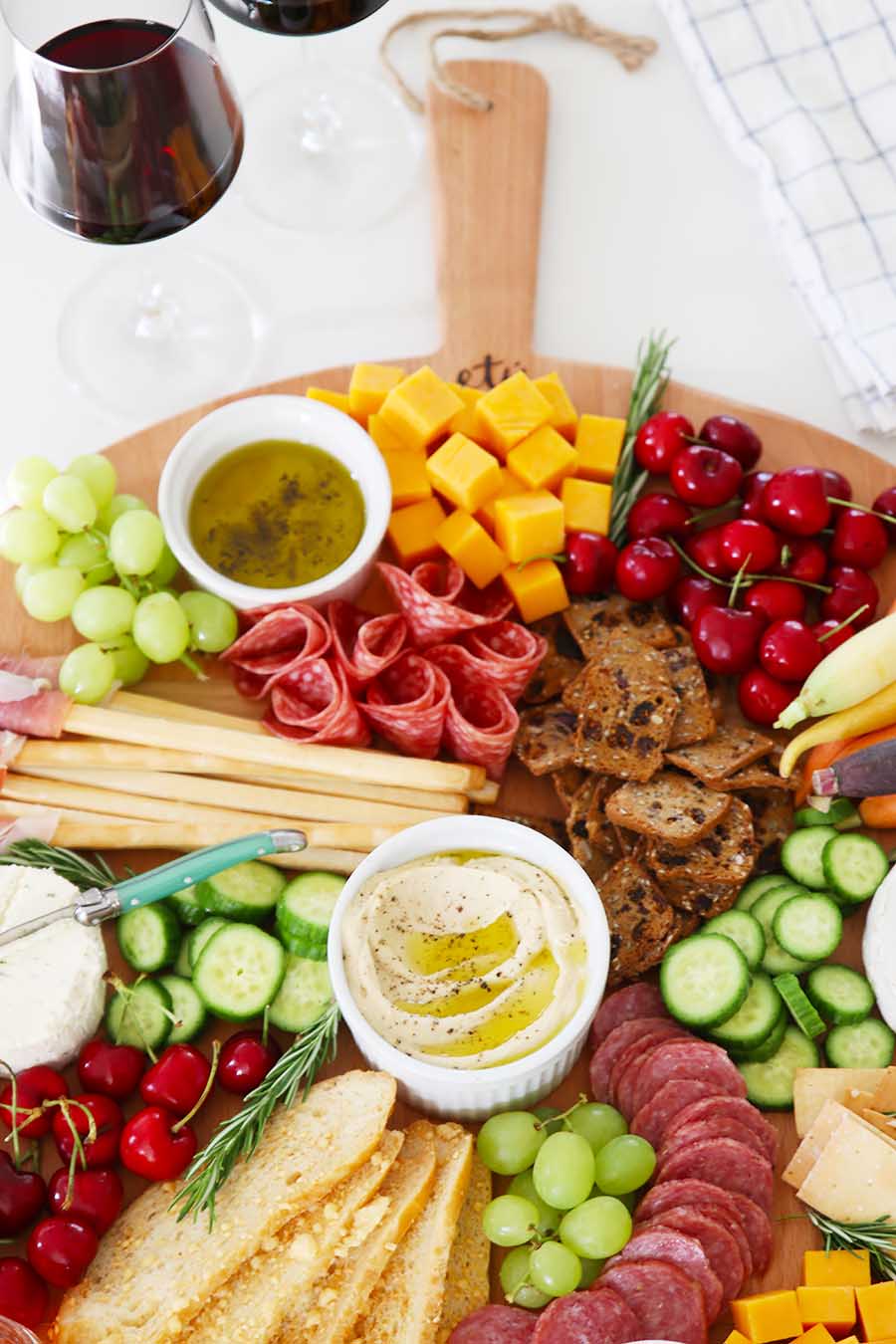 And while it may seem overwhelming when you first think about making a charcuterie board, I will show you how easy it really is. There are just a few key elements needed to get you started. Follow my list, and you too can make a great entertaining showpiece!
What is A Charcuterie Board?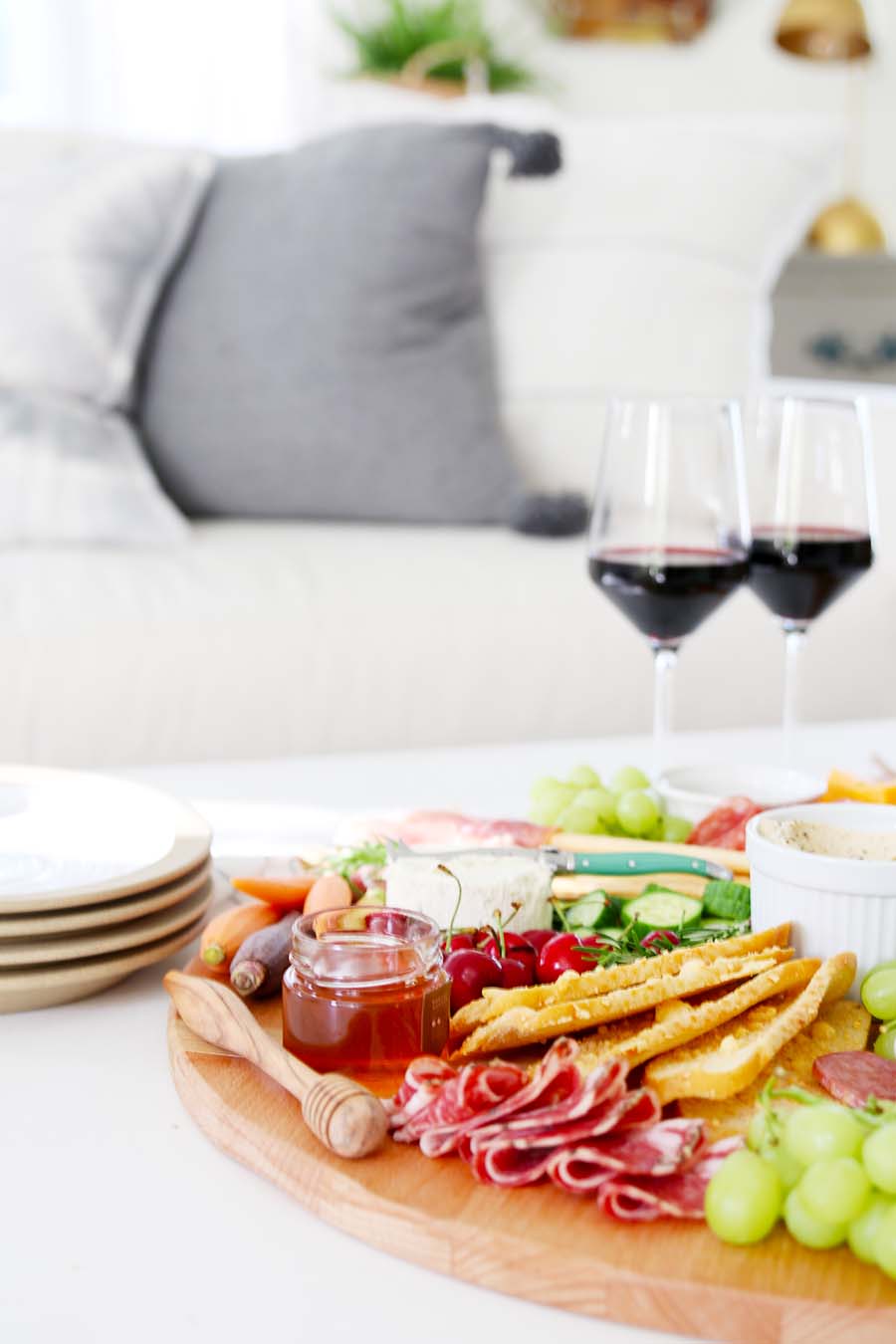 According to Wikipedia, Charcuterie (shahr-cute-uh-ree) is the branch of cooking devoted to prepared meat products, such as bacon, ham, sausage, terrines, galantines, ballotines, pâtés, and confit, primarily from pork.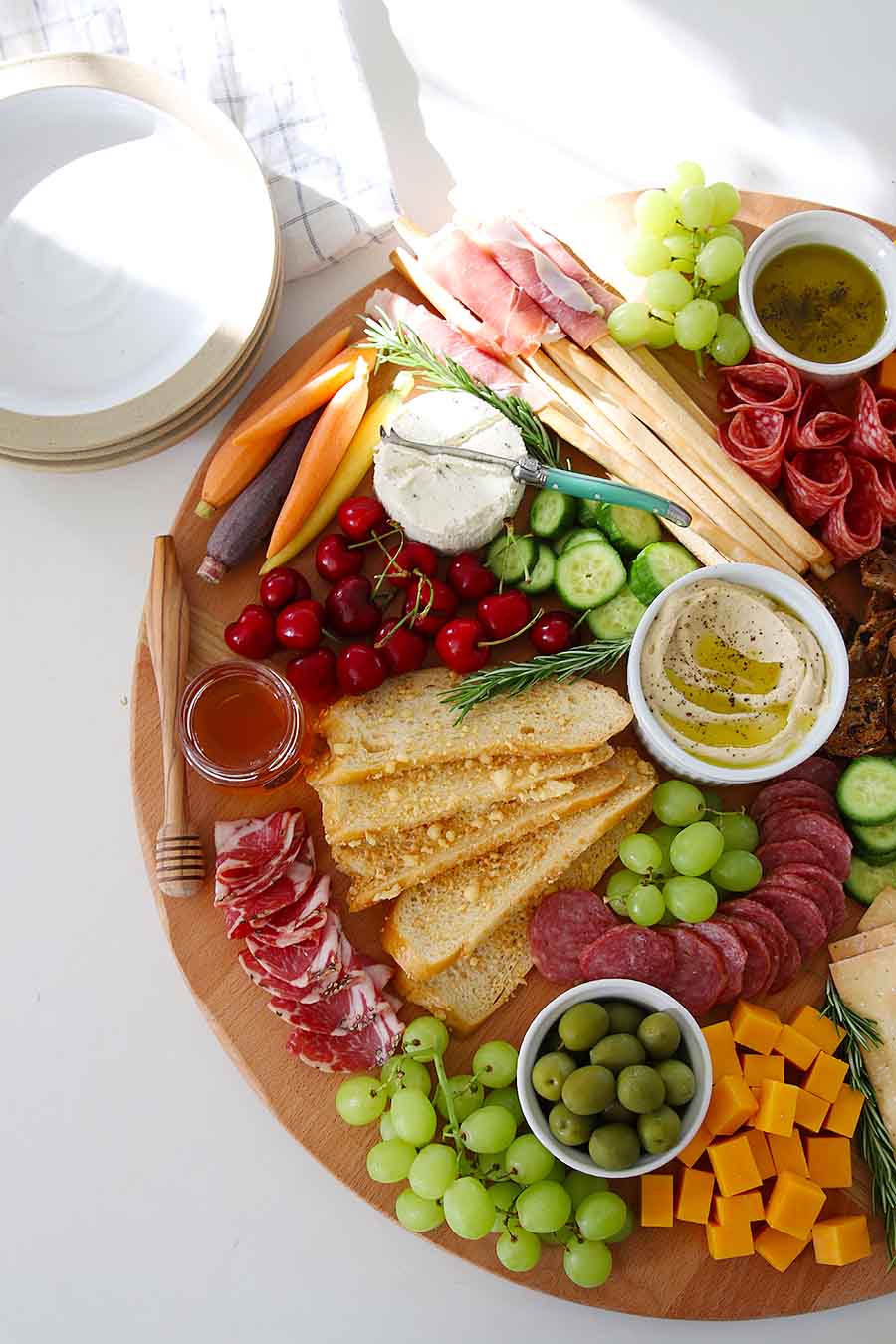 So, essentially, it is a board filled with cured meat products. And nowadays it is also filled with fresh or dried fruits, an assortment of cheeses and savory dips, honeys or other spreads.
What should be on a charcuterie platter?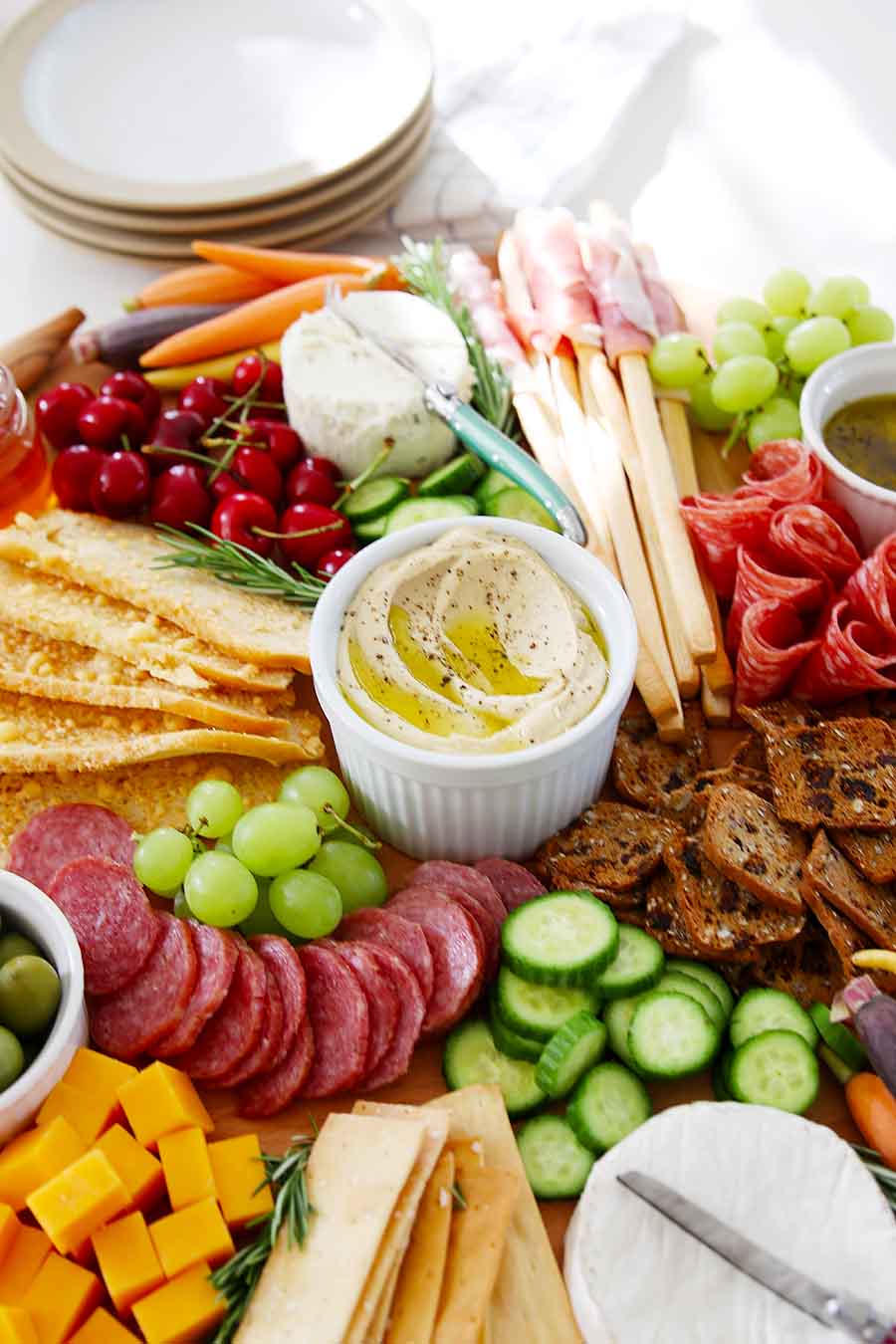 Let's break down the components that make up the ultimate charcuterie board!
These items are usually found on a charcuterie platter:
Cured meats (salame, prosciutto, calabrese, pepperoni)
Cheese (I usually choose one hard cheese such as cheddar, one soft cheese such as brie and one goat milk cheese for a good variety)
Olives (our favorite are Castelvetrano)
Nuts (almonds or pistachios are a good choice)
Fruit (choose what's in season)
Crackers, sliced baguette or breadsticks
honey
fig jam or other preserve
Check out this great illustration I made that shows you how to make a charcuterie board!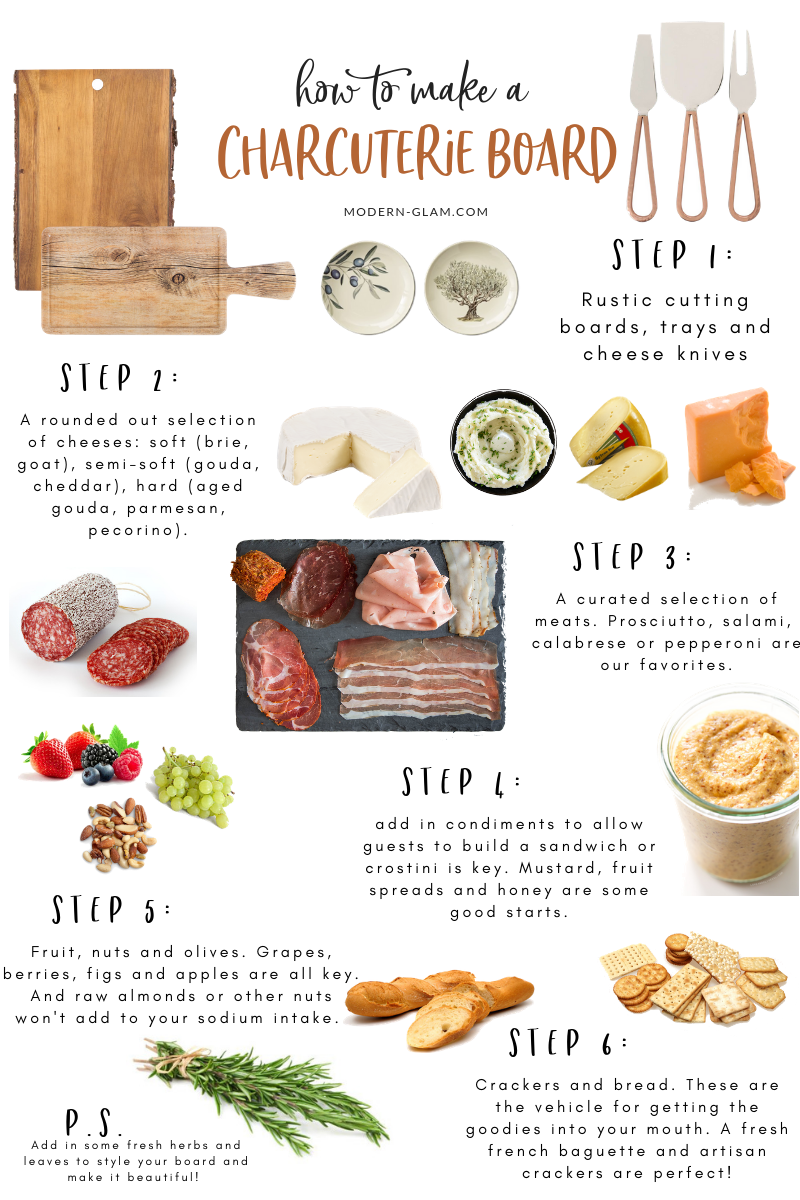 How Do You Arrange A Charcuterie Board?
First, let's talk about what you are going to use for the base of your charcuterie spread. You can use any platter, cutting board, large plate or marble slab. I love this huge round board that is absolutely perfect for a charcuterie board!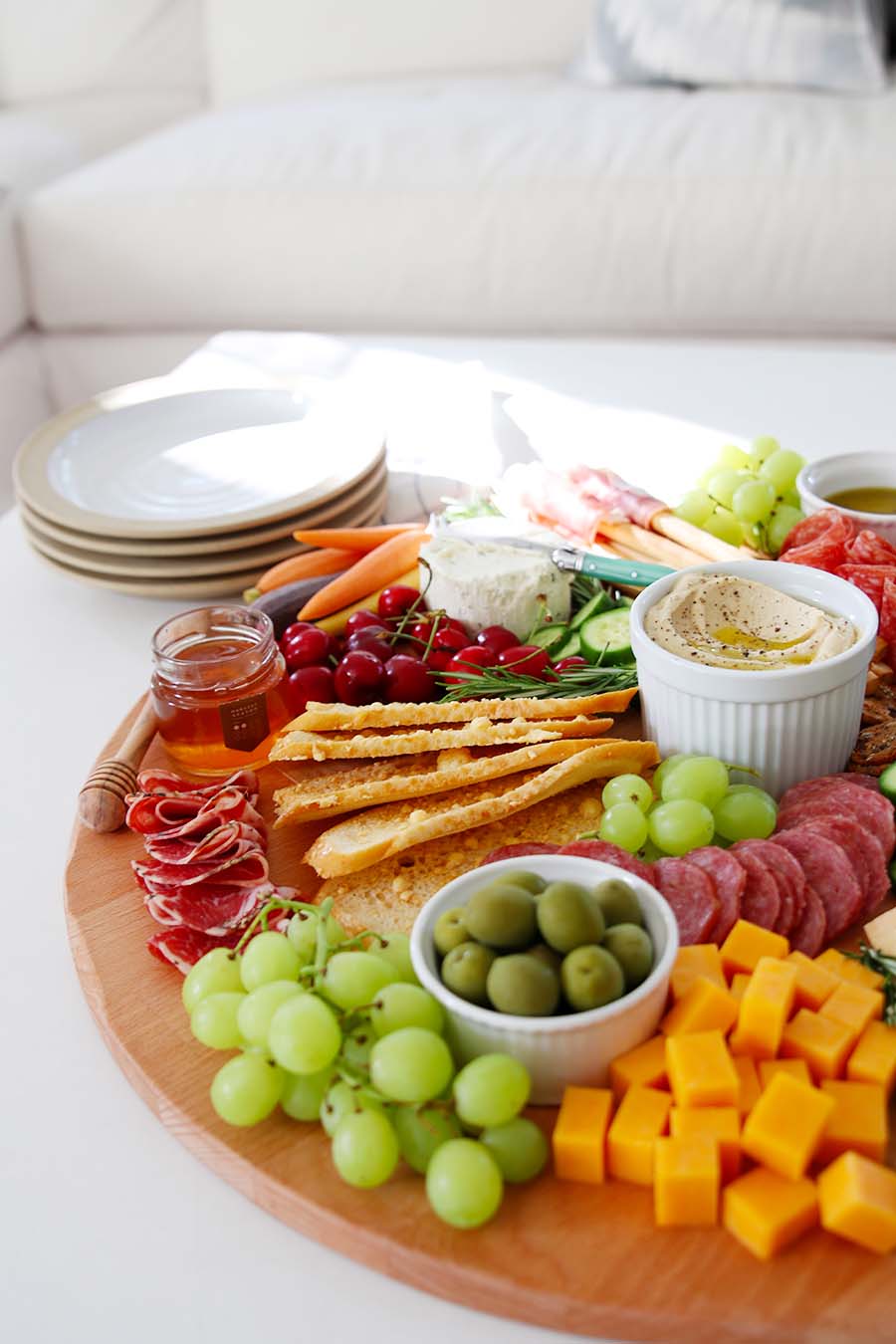 Now, depending on the shape of your platter, you want to artfully arrange the items in a way that allows guests to see what foods goes together. So, place the honey near the mild cheddar and sliced apples. This makes a great combination! And place the hard salami with a soft baguette or artisan cracker.
Place small bowls around the board with olive oil, hummus or dips to offer variety.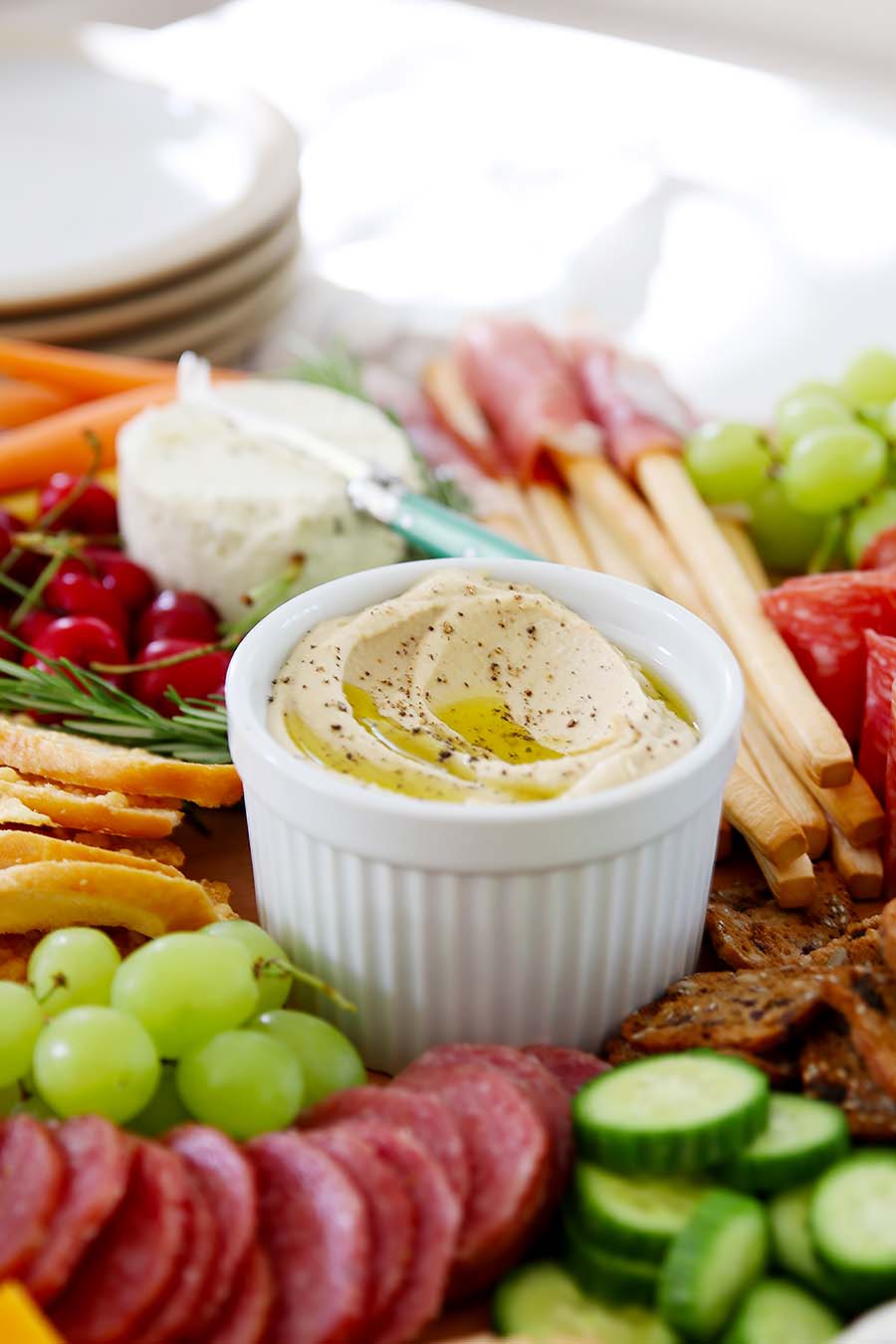 Break up the meats and cheeses by placing fresh fruit in between. This adds texture and not only makes the board beautiful, but guests will enjoy munching on healthy options in between the savory yumminess of the charcuterie spread.
Once you have all your elements laid out, you can accessorize with fresh herbs or edible flowers! I love to tuck sprigs of rosemary, mint or thyme under the food. Sweet chamomile flowers are also so pretty added onto the board! Get creative and don't be afraid to play around.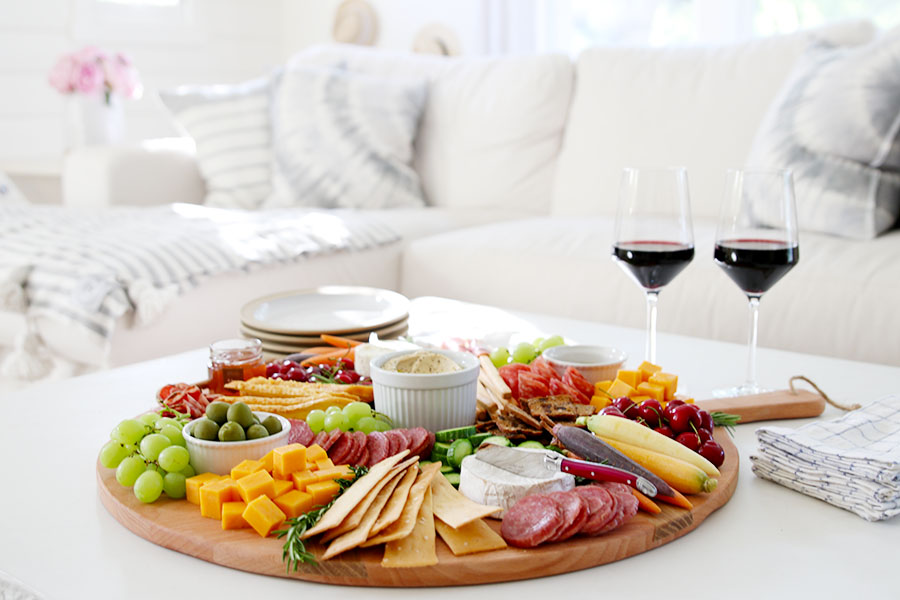 Happy Entertaining!
More Charcuterie Board Ideas
Here are more easy entertaining ideas for you! Love this rainbow of color, don't you?

Modern Glam // Happy Happy Nester // My 100 Year Old Home // Inspiration for Moms // The DIY Mommy

Finding Lovely // Hallstrom Home // Twelve On Main // Sanctuary Home Decor