This Halloween Snack Board is made almost entirely from items from Trader Joe's! Check out how easy it is to put together this Halloween themed sweet and savory charcuterie board.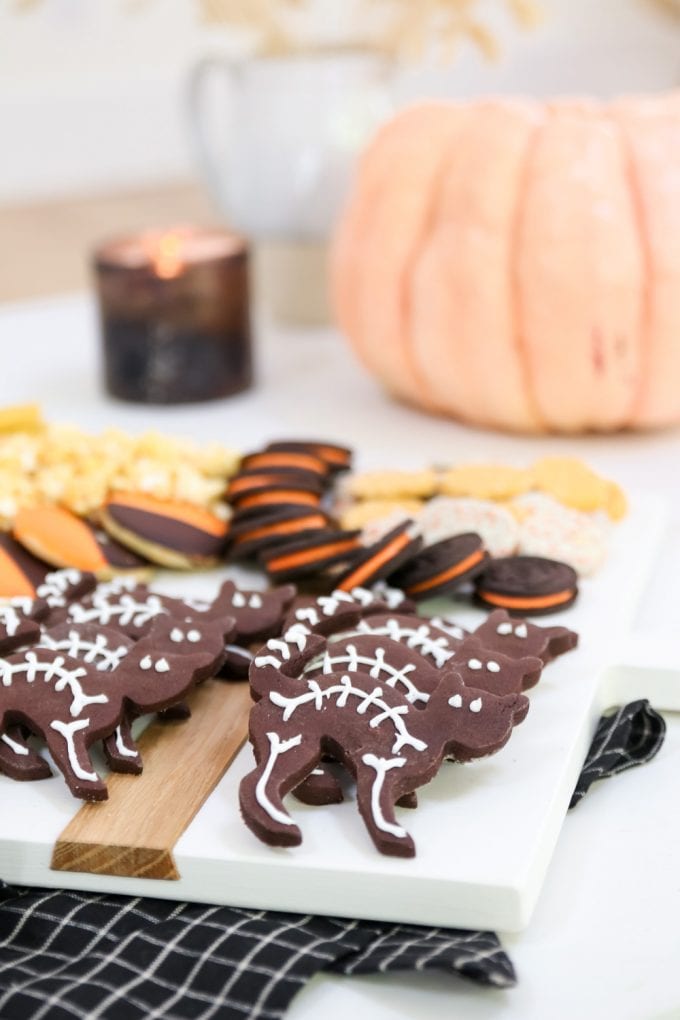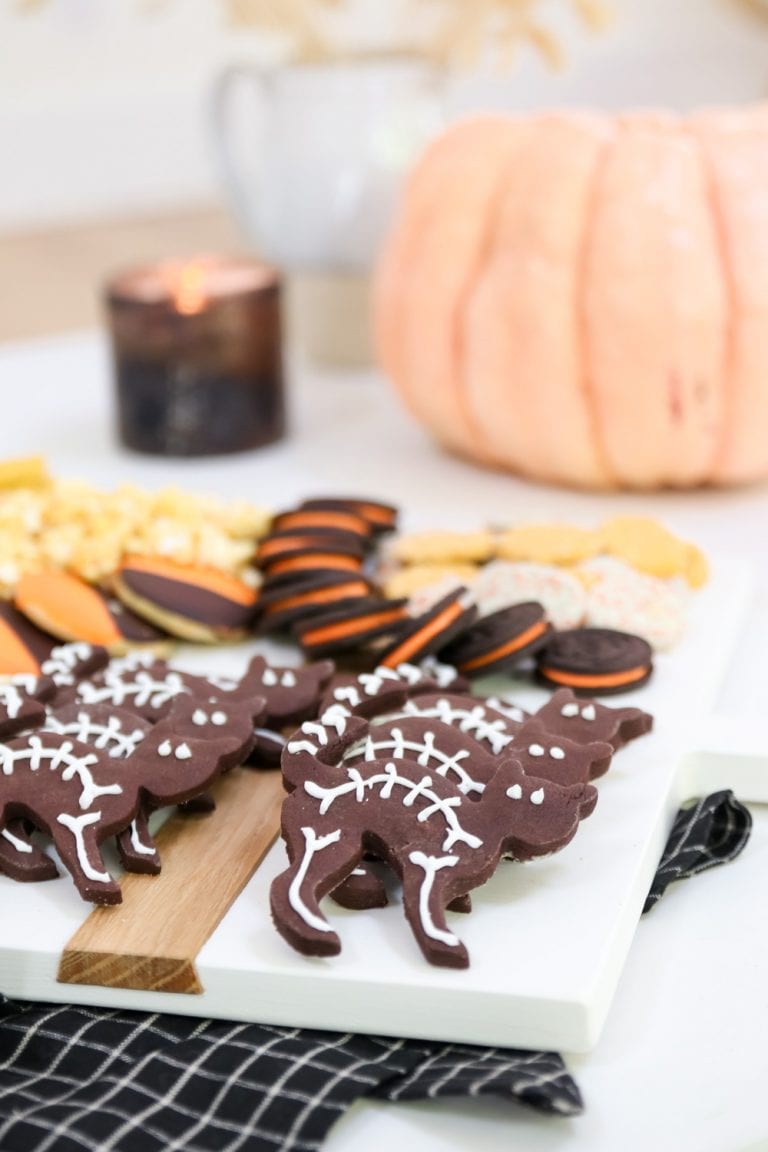 If you've been here before, then you know I LOVE a good charcuterie board. It's my go-to for any occasion. Whether it's savory or sweet, I love putting together a good snack board.
And Halloween is the perfect occasion to have a little fun with it too.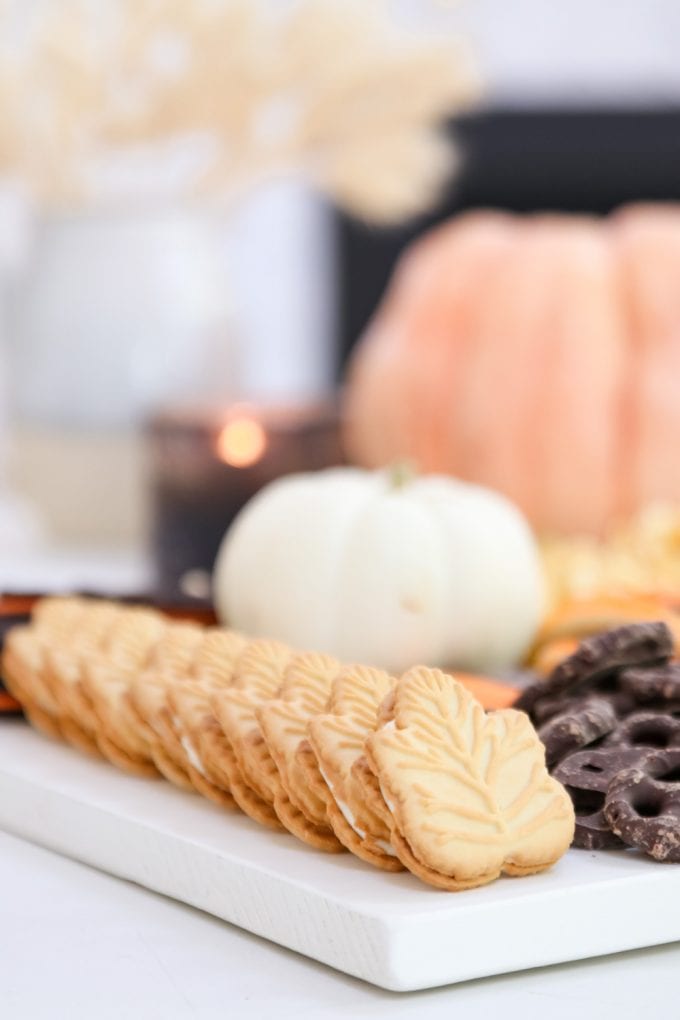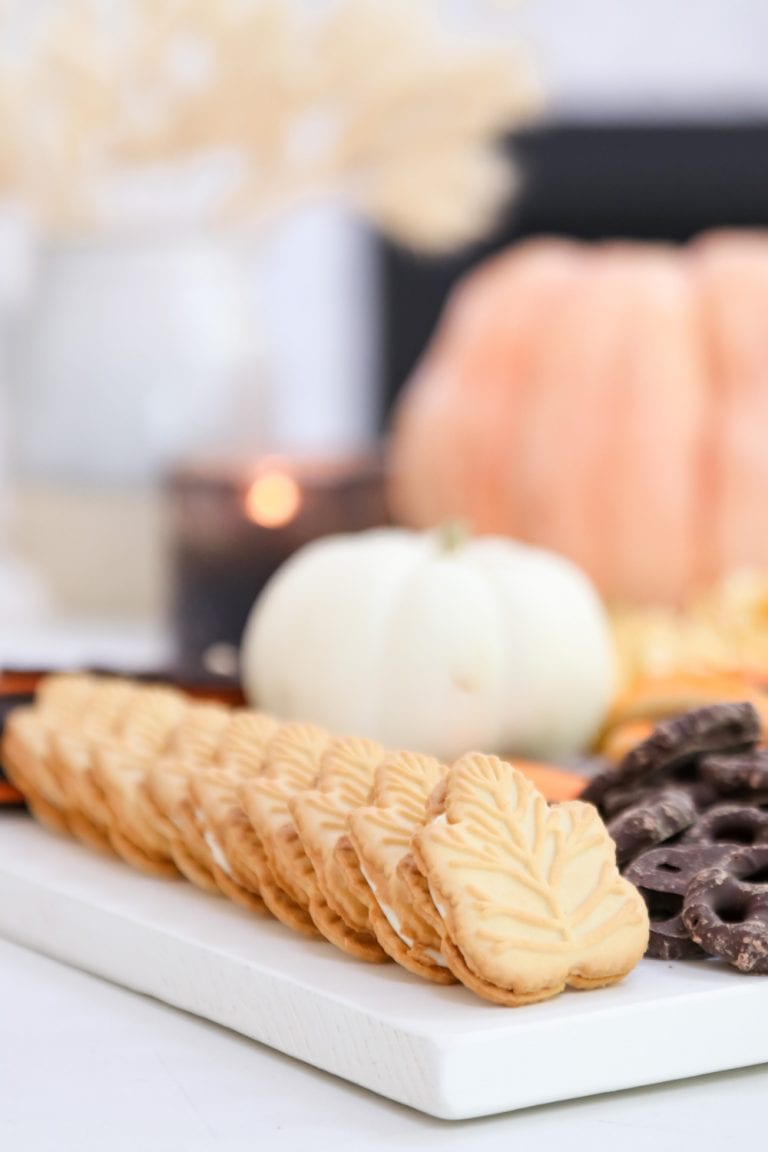 I'll show you how easy it is to put together a Halloween snack board using items from your favorite Trader Joe's.
Halloween Snack Board
2020 will go down in history as the year that everything got cancelled. I don't know about you, but it looks as though traditional trick-or-treating is not going to happen for us this year.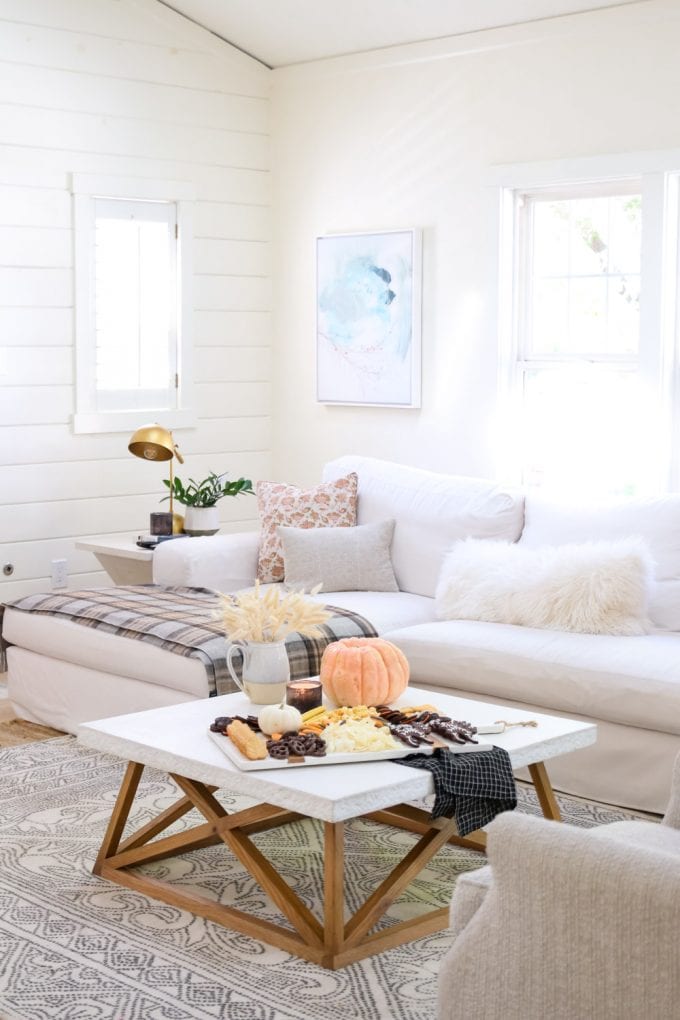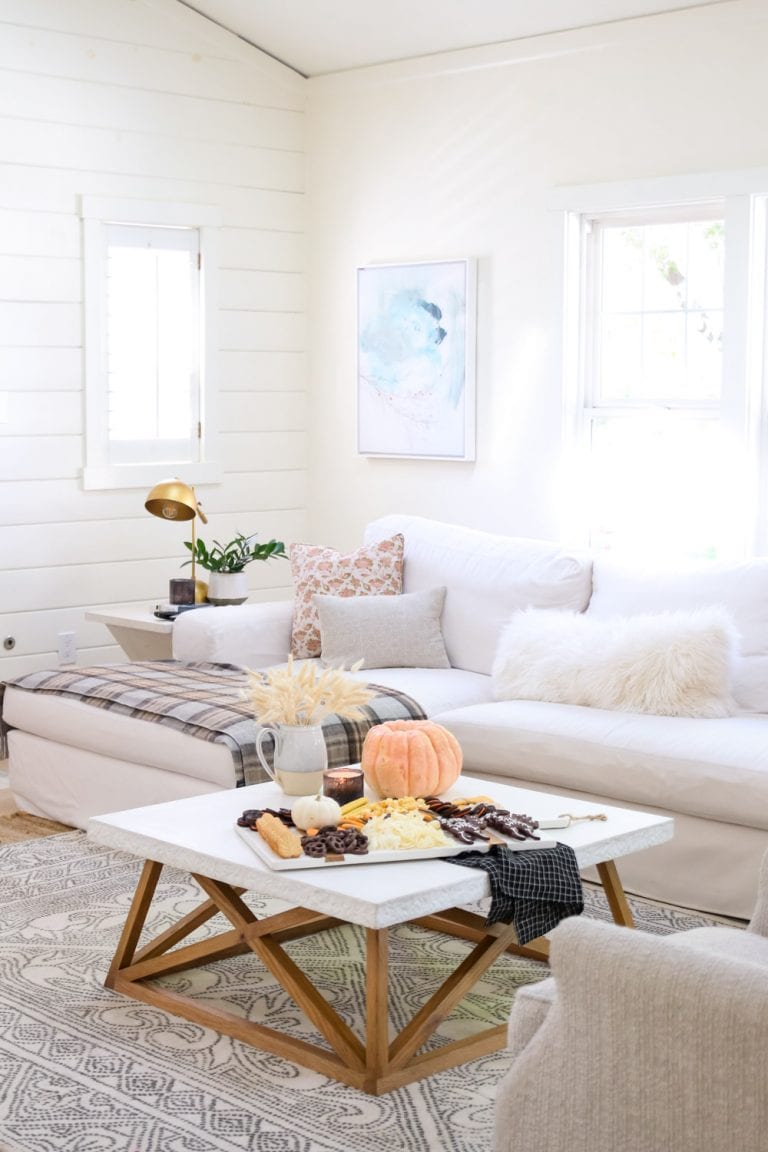 So, more intimate parties and socially distanced gatherings are on the horizon. But, that doesn't mean we can't still have fun! We have to adapt and overcome (as my mom always says).
We will find ways of making smaller events feel special and fun, nonetheless. This Halloween snack board is great for pumpkin carving parties, a festive "Mask-arade" party or even a simple dinner with friends.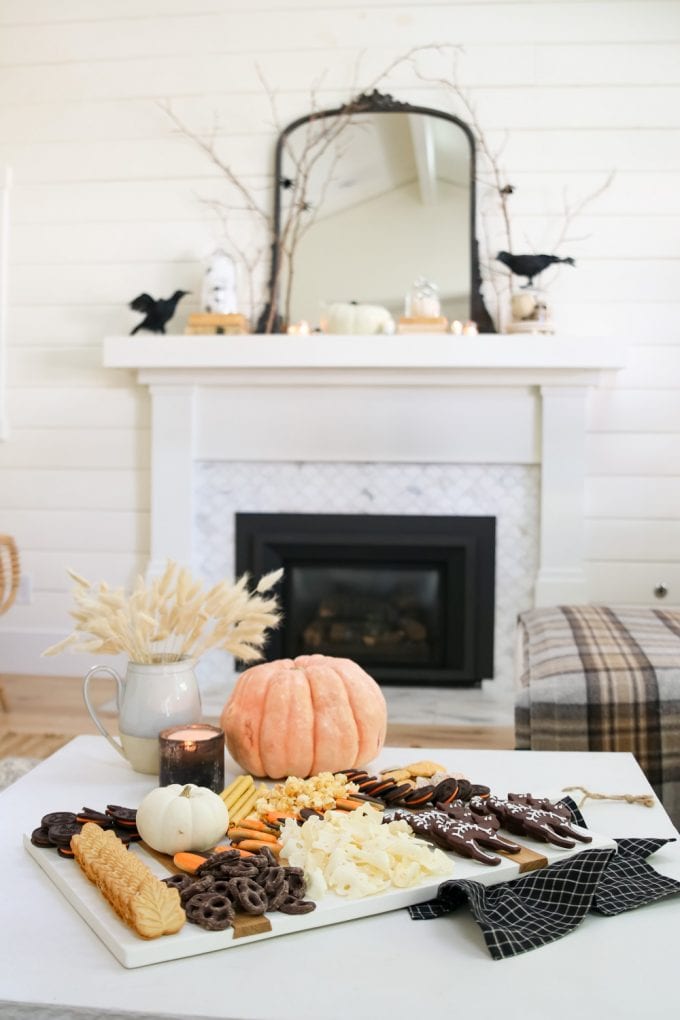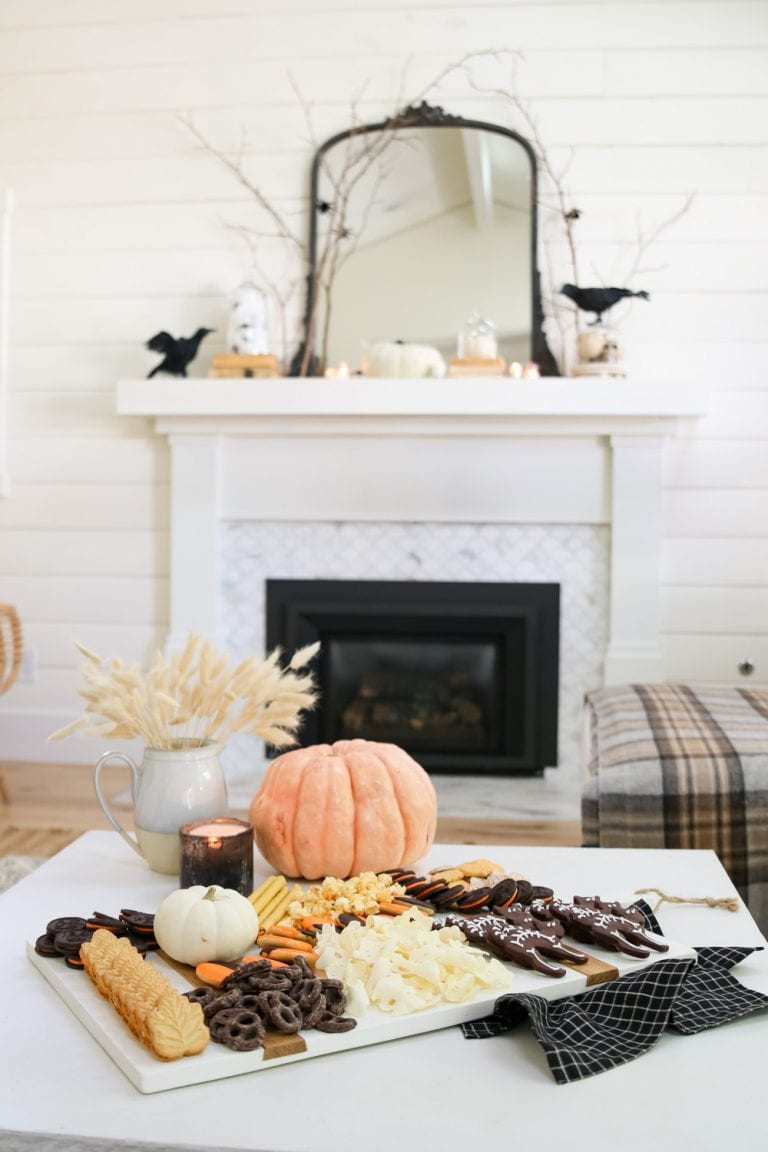 An easy-to-put-together tray filled with festive Halloween nibbles. And the best part is that it's made almost entirely from Trader Joe's pre-made treats!
Tips for Creating a Halloween Snack Board
This Halloween snack board features Halloween cookies, seasonal goodies, chips, popcorn, pretzels and my Black Cat Skeleton Cookies. It's the perfect combination of savory and sweet. And there is something for everyone to nosh on.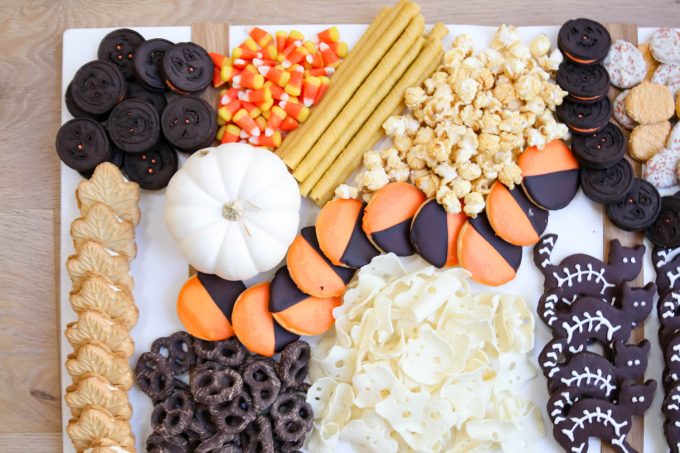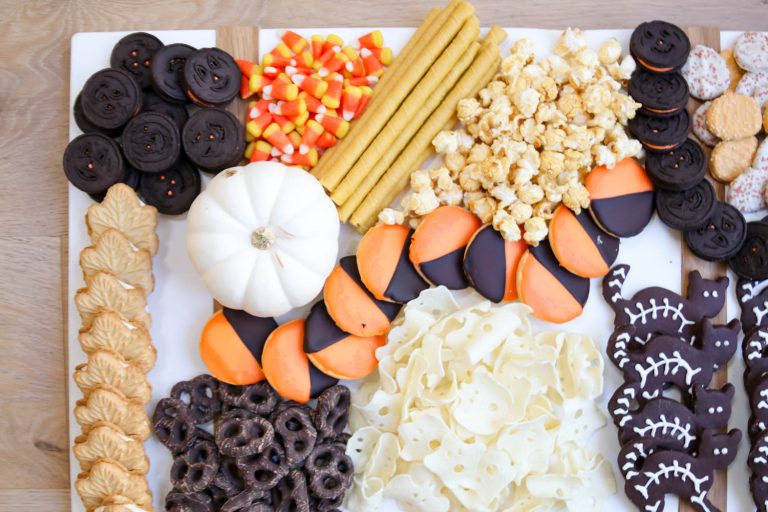 Now, to put together this halloween charcuterie board, start in the middle. I placed the orange and black cookies down first and worked my way out from there.
Vary the shape and size of the items on your board for interest. I love using these baton wafer cookies for my boards because of the longer shape. And not to mention they taste sooo good!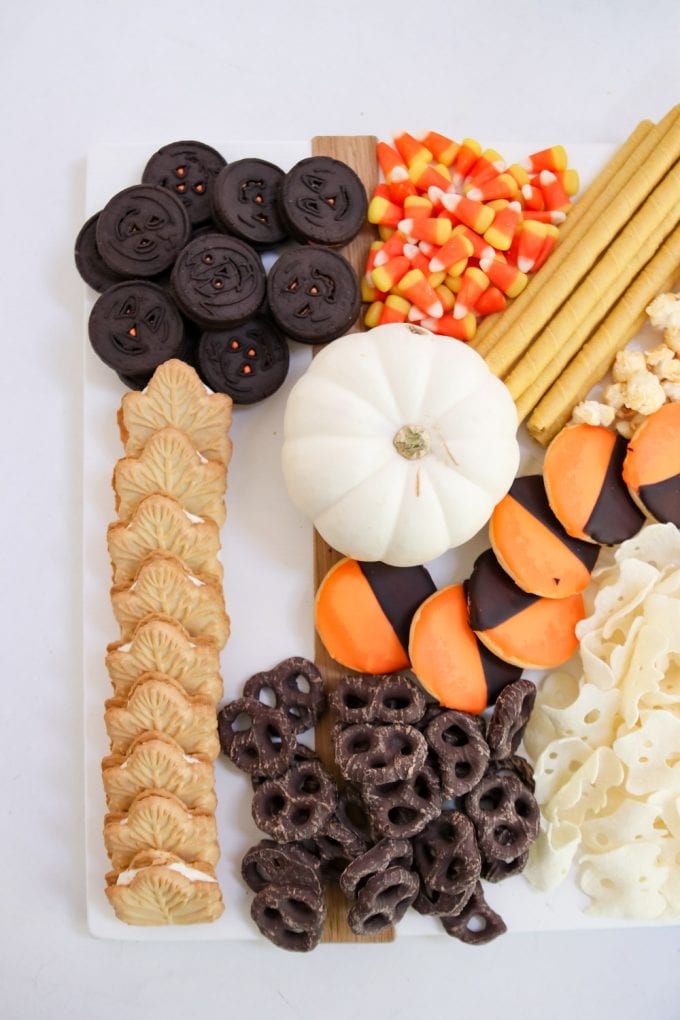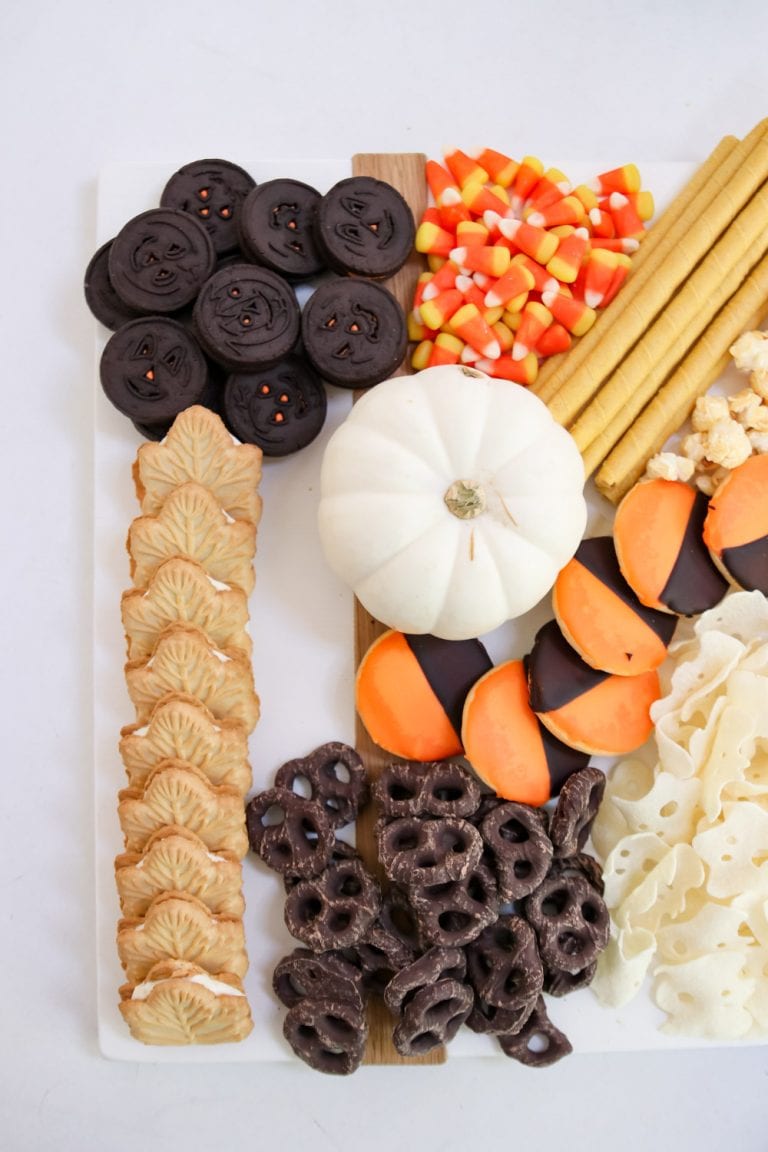 And these Halloween ghost and bat chips are a must have every year. They are just too cute! And no one can resist the combination of potato chips next to dark chocolate!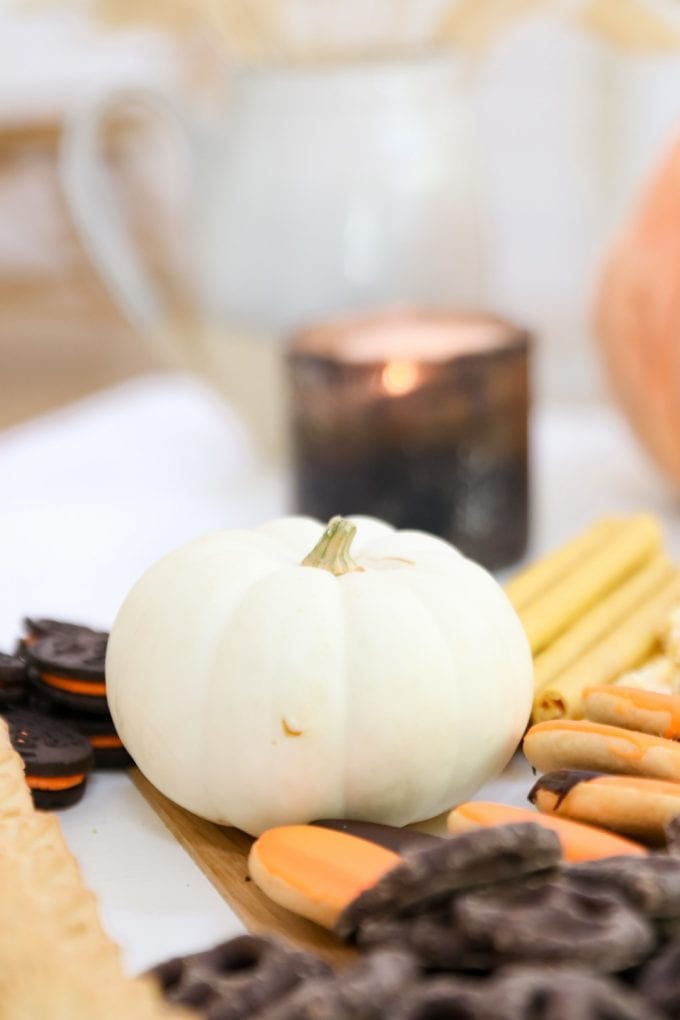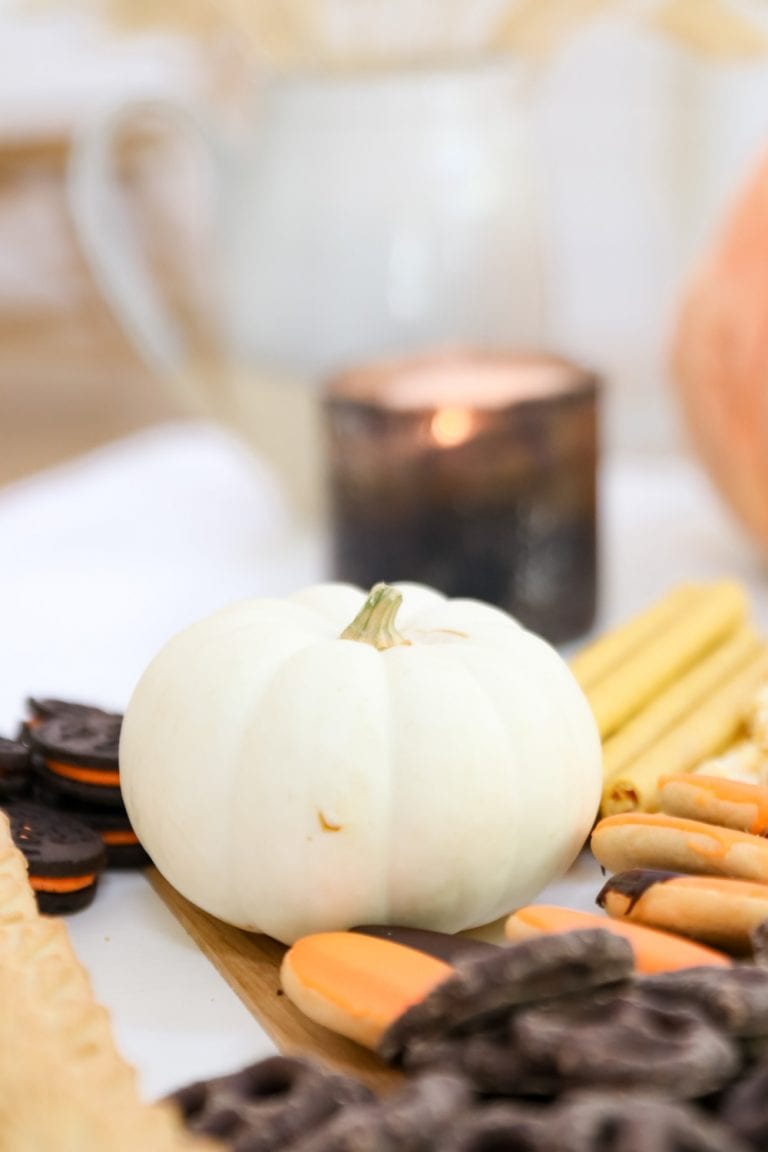 Use seasonal items like pumpkins, leaves or even oranges on your Halloween snack board.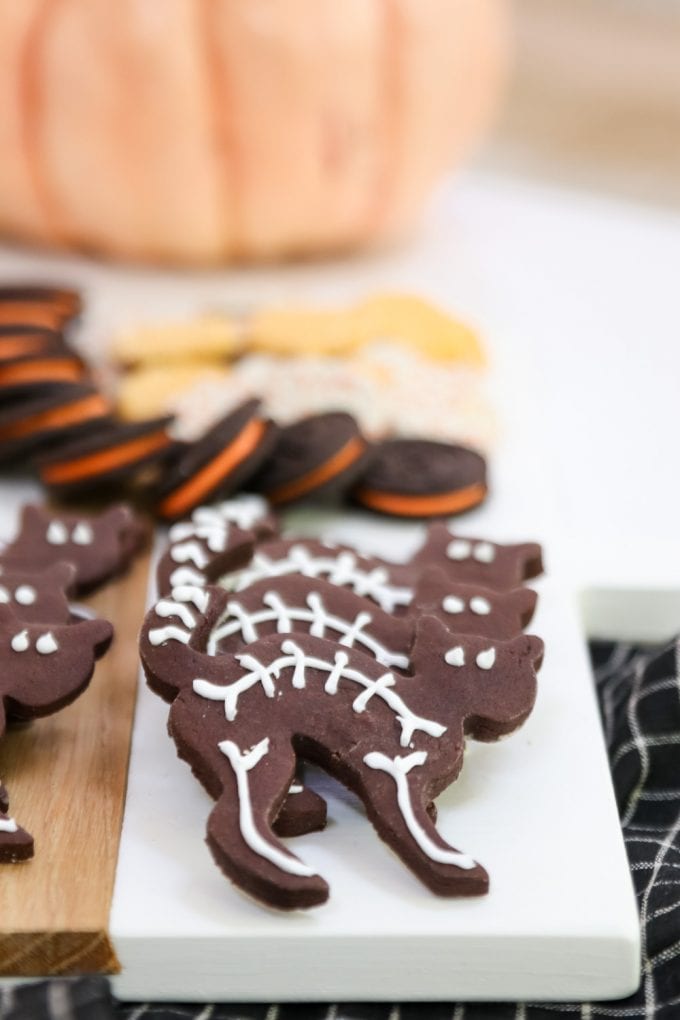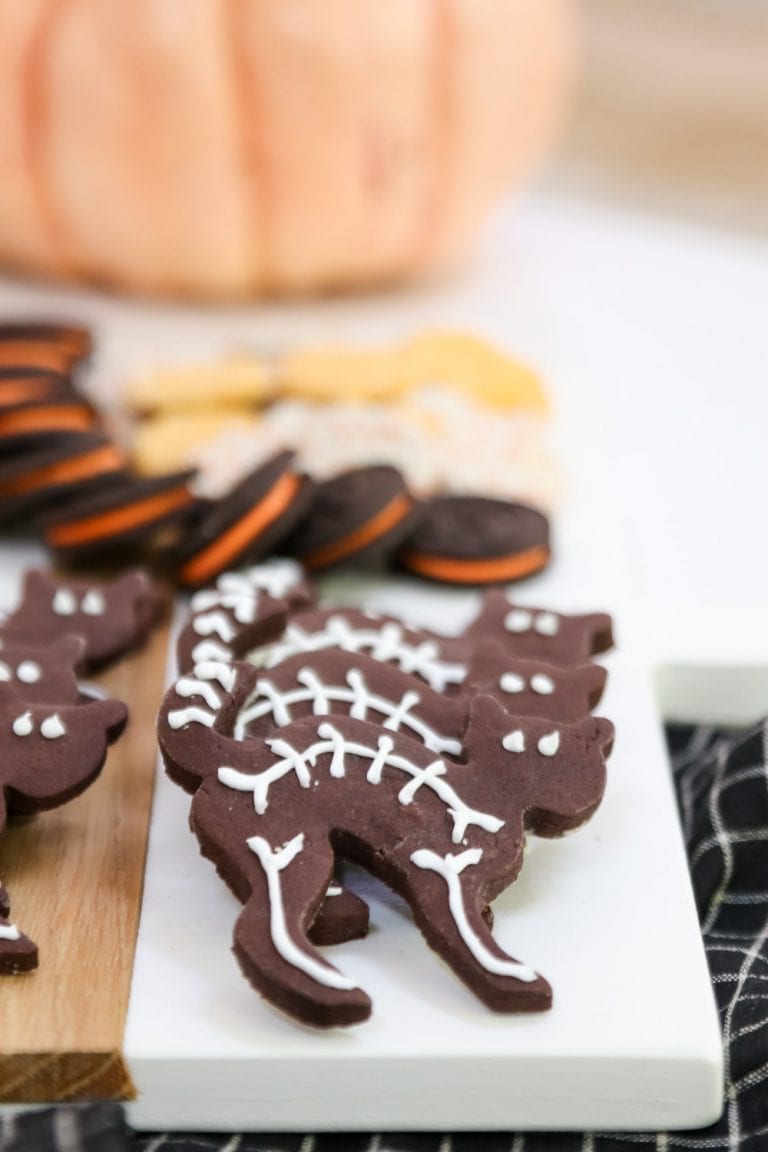 Add in a few homemade treats to make your snacking board feel unique and homemade. I placed my Black Cat Skeleton Halloween Cookies on the board and they are the perfect addition.
Check out how to make these cute Halloween Cookies HERE.
Trader Joe's Shopping List
To recreate this fun Halloween snacking board, here is everything you will need.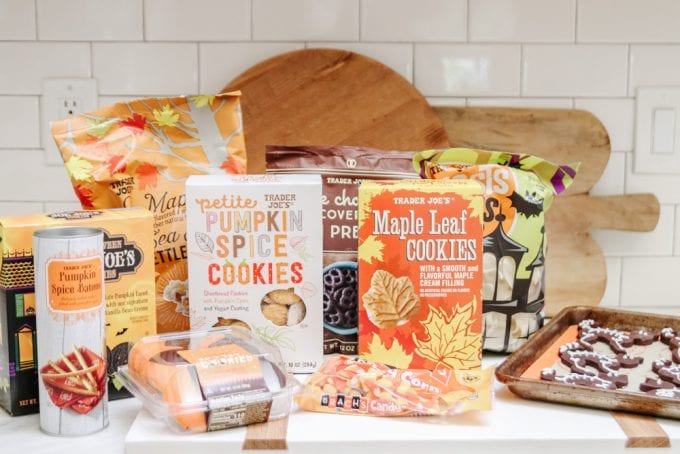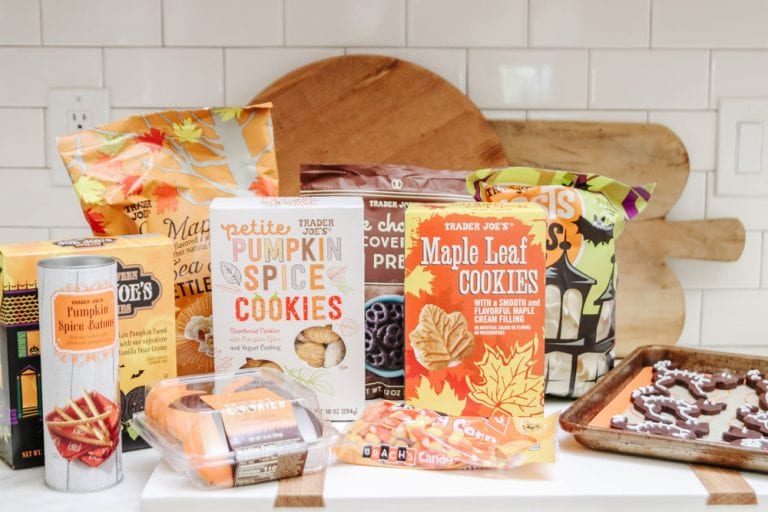 Halloween Joe joe's
Pumpkin Spice Batons
Orange and Black Cookies
Maple Sea Salt Kettle Corn
Petite Pumpkin Spice Cookies
Dark Chocolate Covered Pretzels
Maple Leaf Cookies
Ghosts and Bats Chips
Candy Corn
Black Cat Skeleton Cookies (recipe HERE)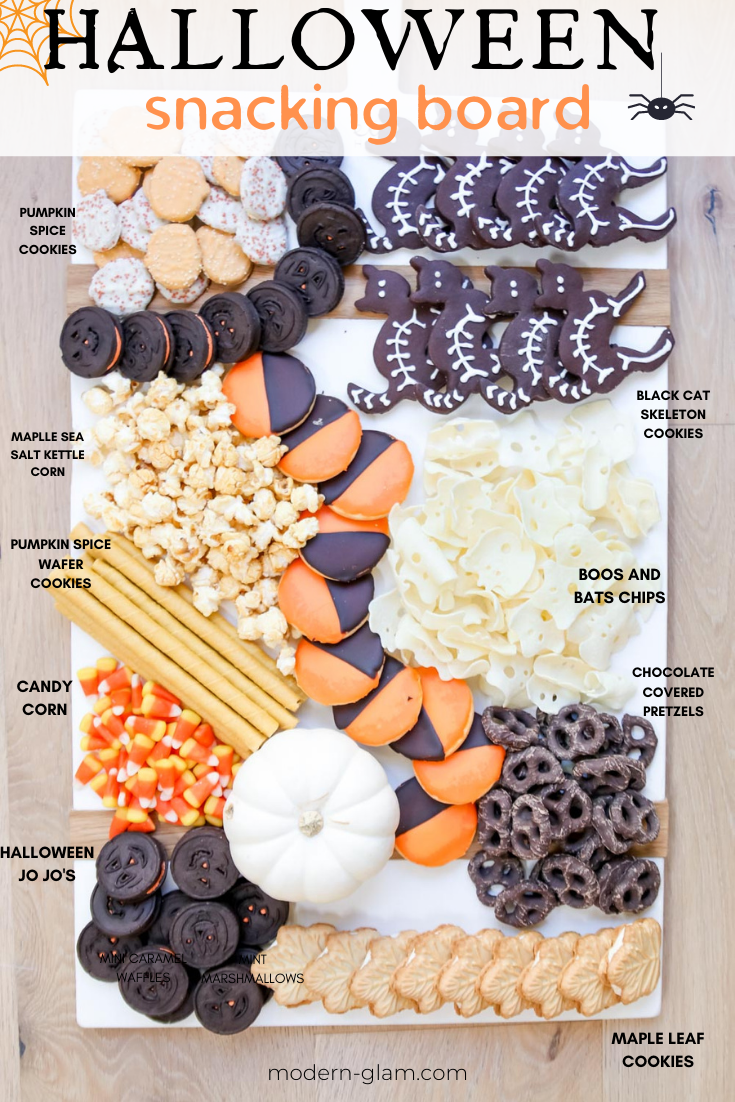 6 More Halloween Charcuterie Boards
Now, check out these Halloween charcuterie boards that my friends put together. There are so many cute ideas. I can't wait to show you!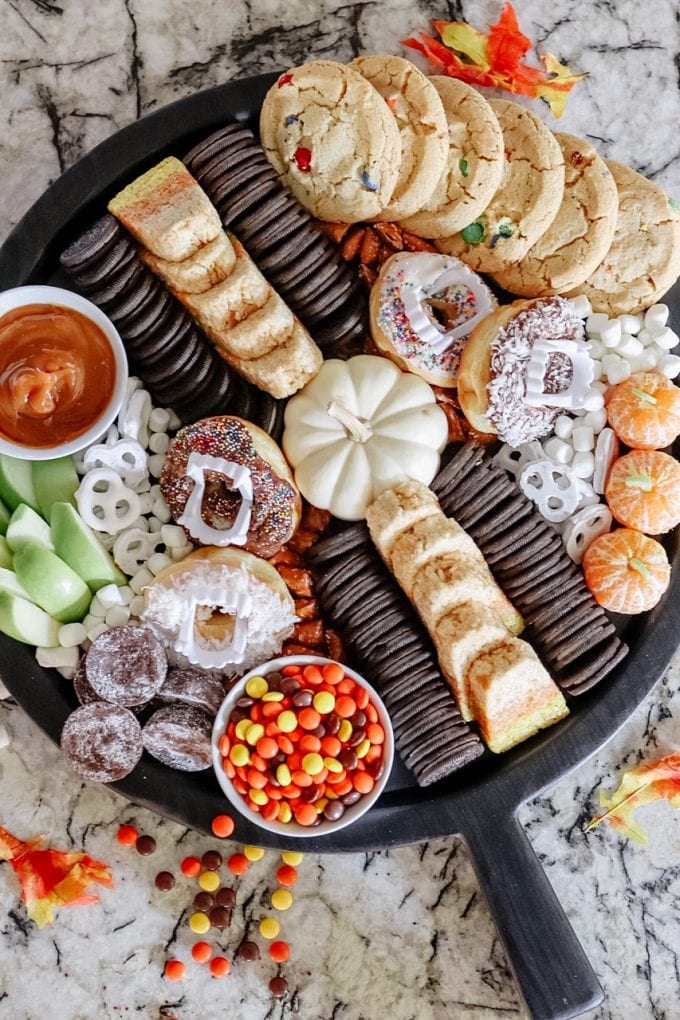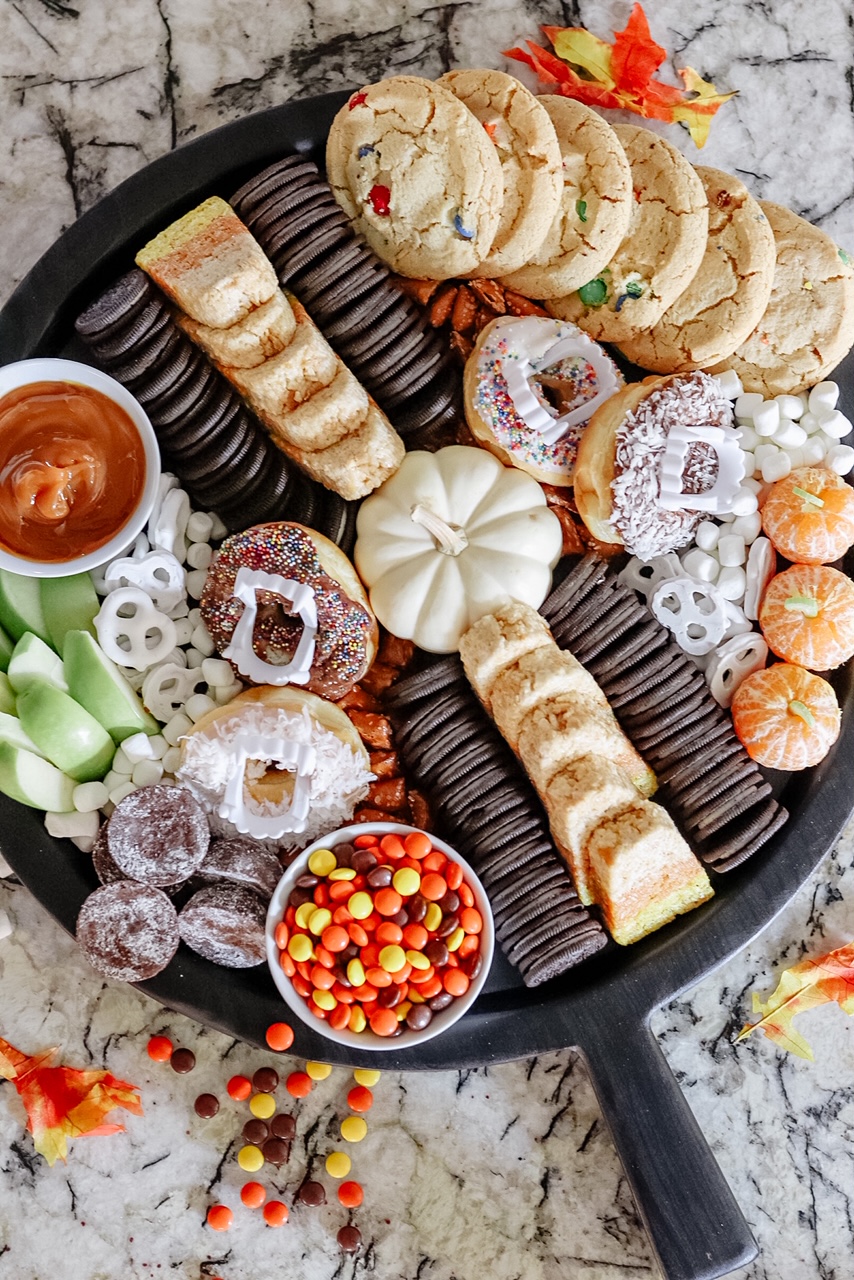 I love this cute board from Alyse Warren. A mix of candy, donuts, fruit and cookies!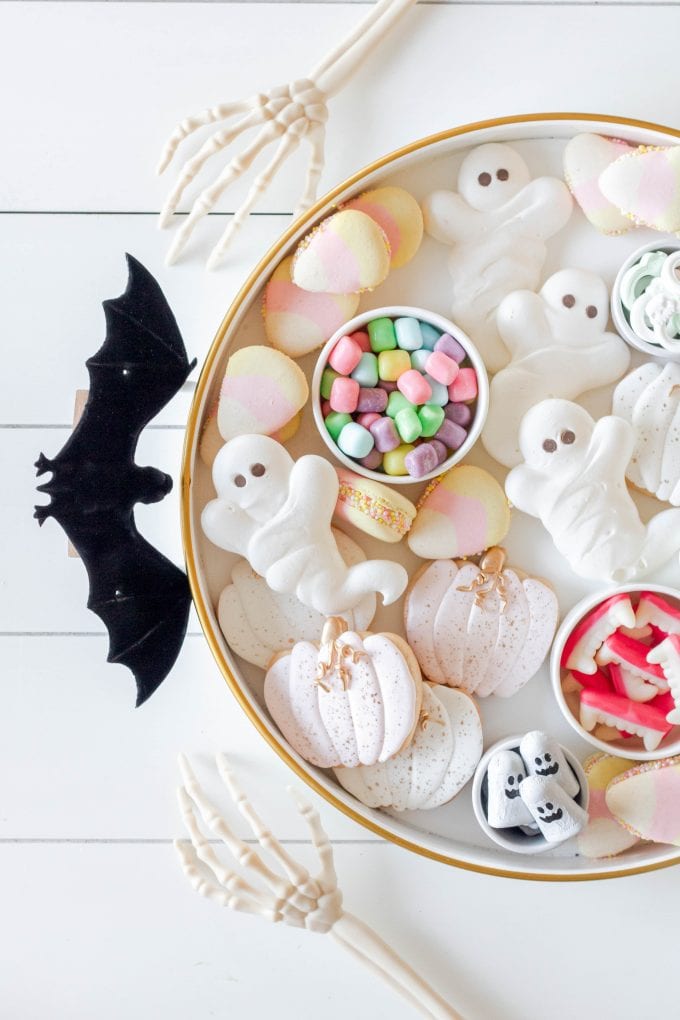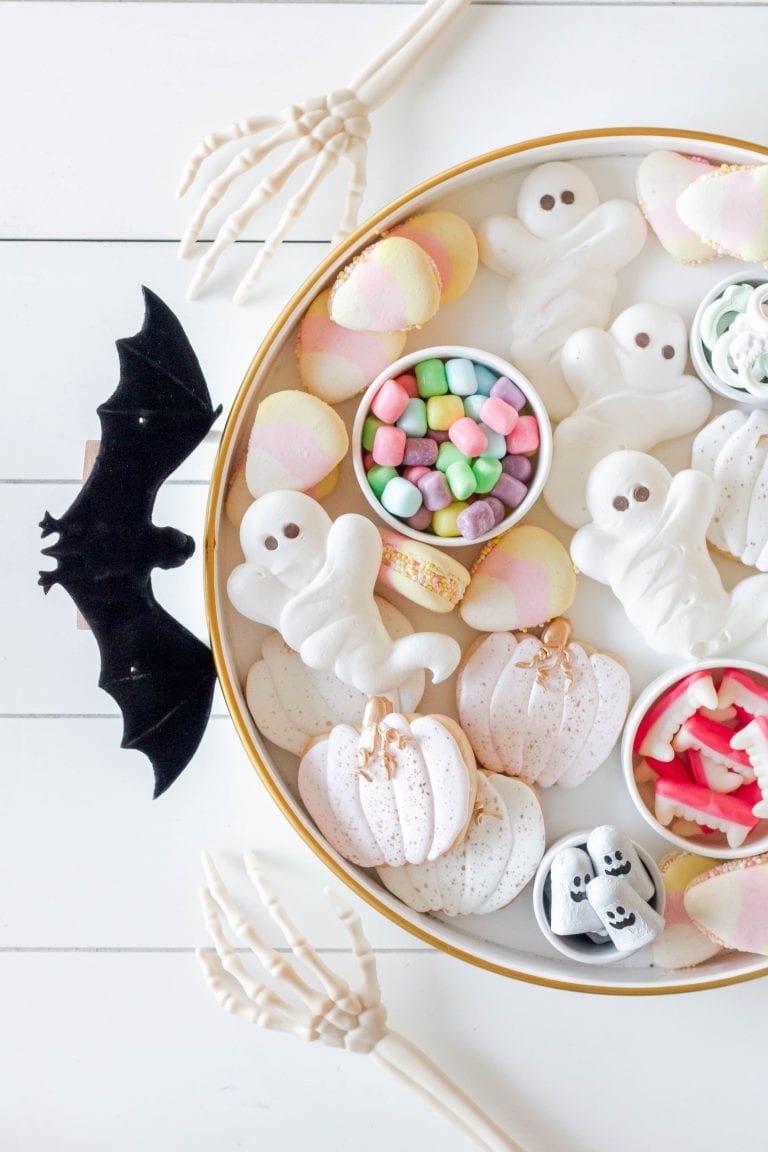 How cute is this board from Chandeliers and Champagne? I love all the fun treats.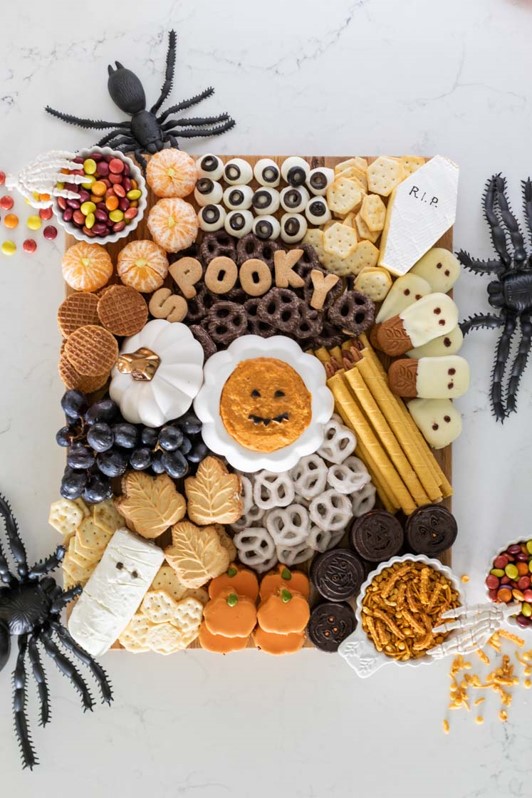 Jennifer Maune always puts together a beautiful charcuterie board. And this Halloween themed one is so clever!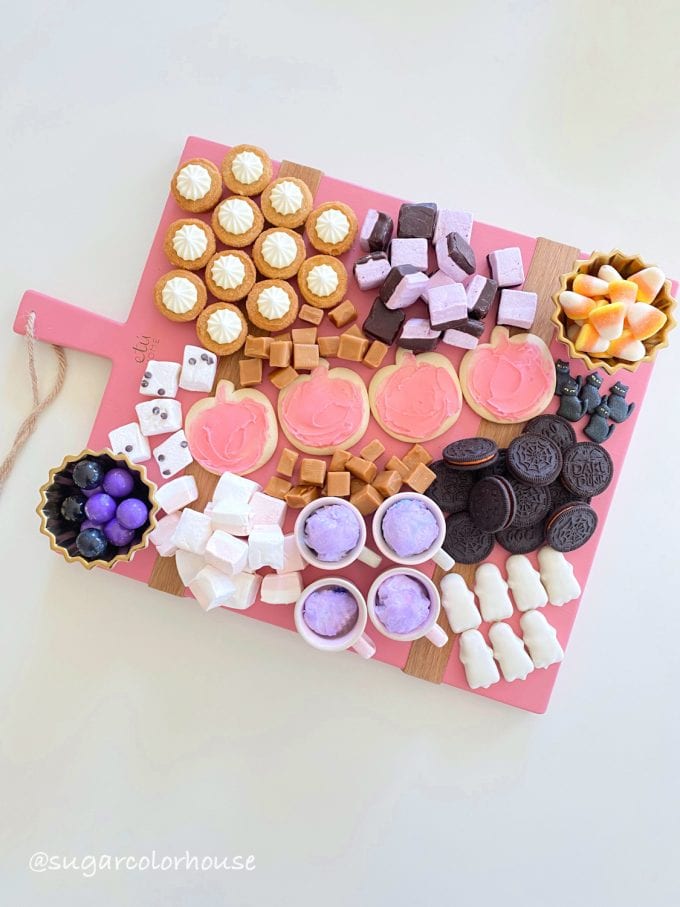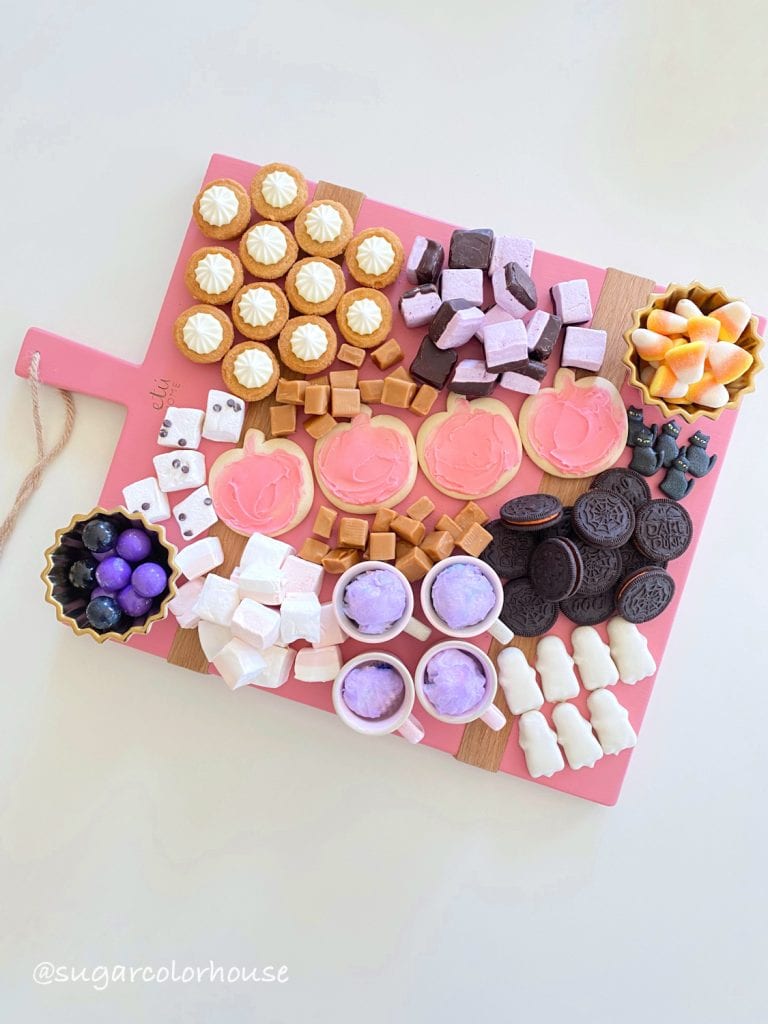 And this pink Halloween Charcuterie Board from Sugar Color House is so cute! I love the pretty colors and fun treats.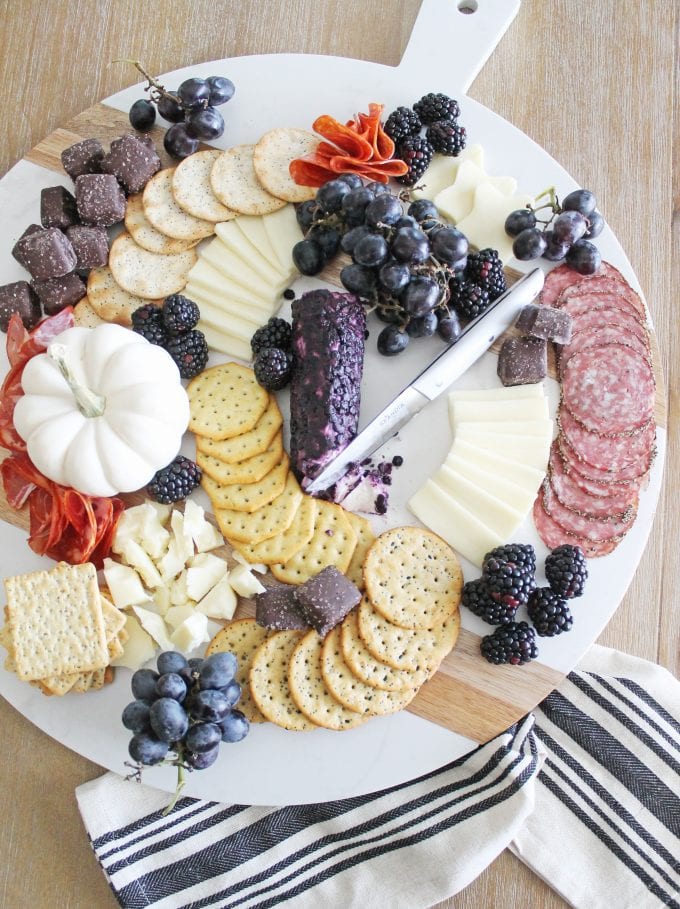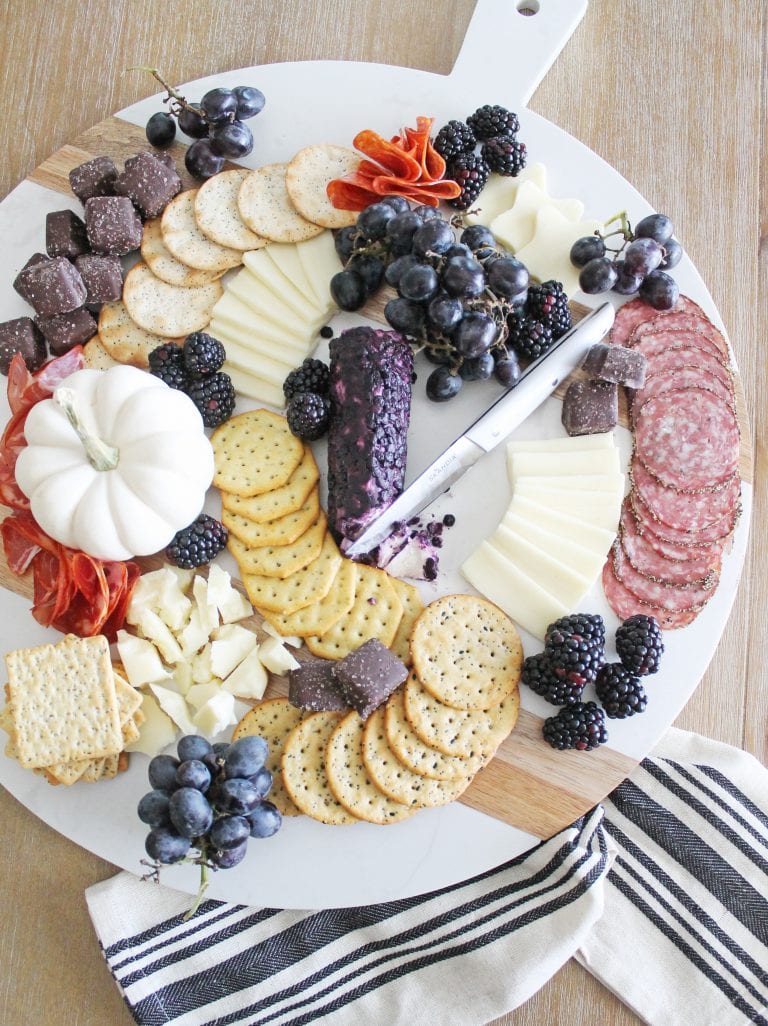 And if a savory Halloween snack board is more your speed, this one from 12th And White is perfect.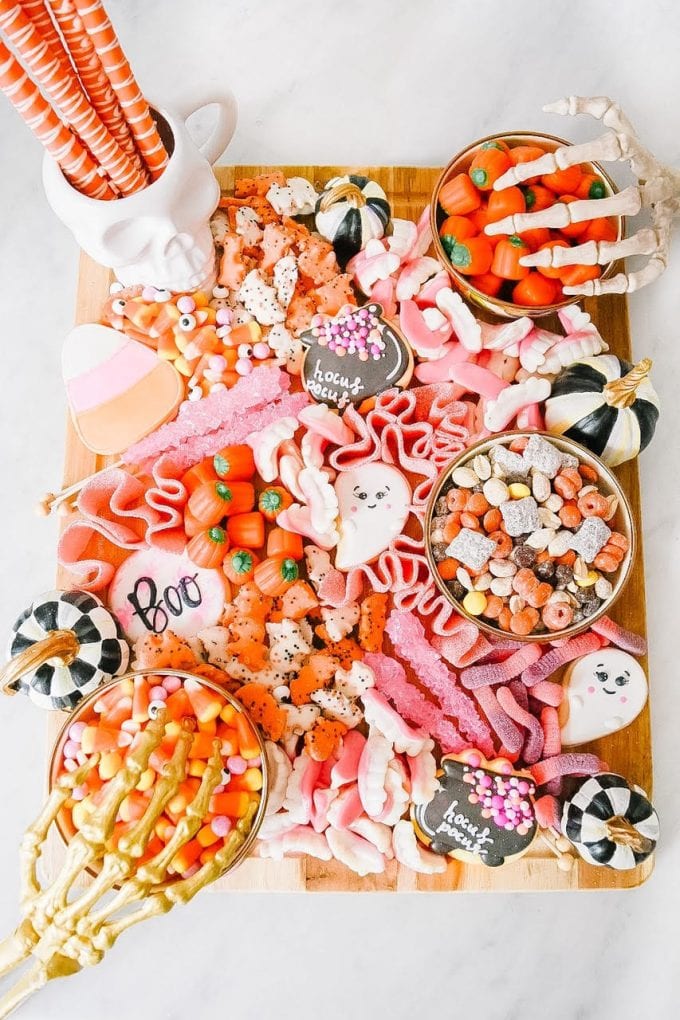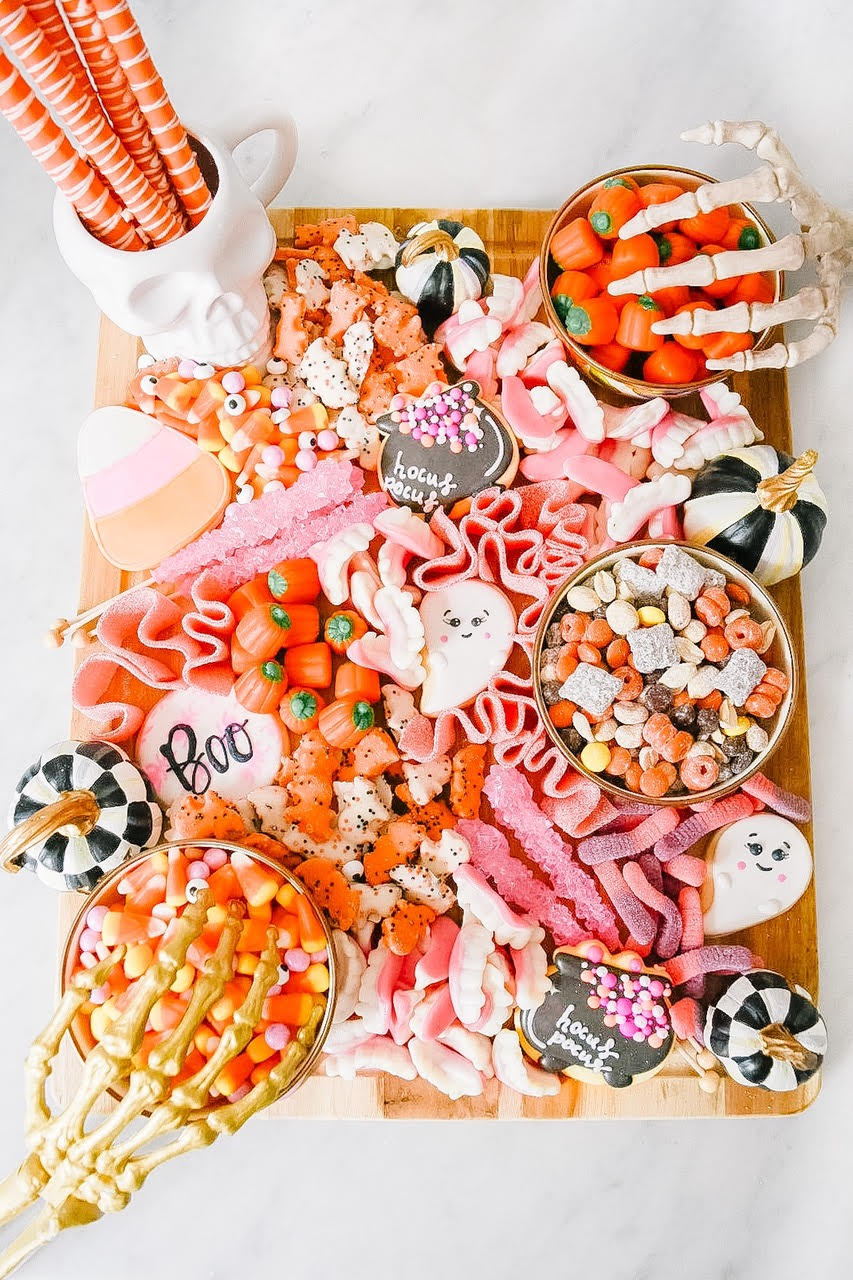 This colorful Halloween Dessert Board is a feast for the eyes! I love this board from A Tufted Life. My kids would go crazy over this one too!
A Snack Board For Every Season
So now that we have Halloween covered, check out these other fun and easy charcuterie boards that I have made. Sweet, savory and for every season!
Valentine's Day Charcuterie Board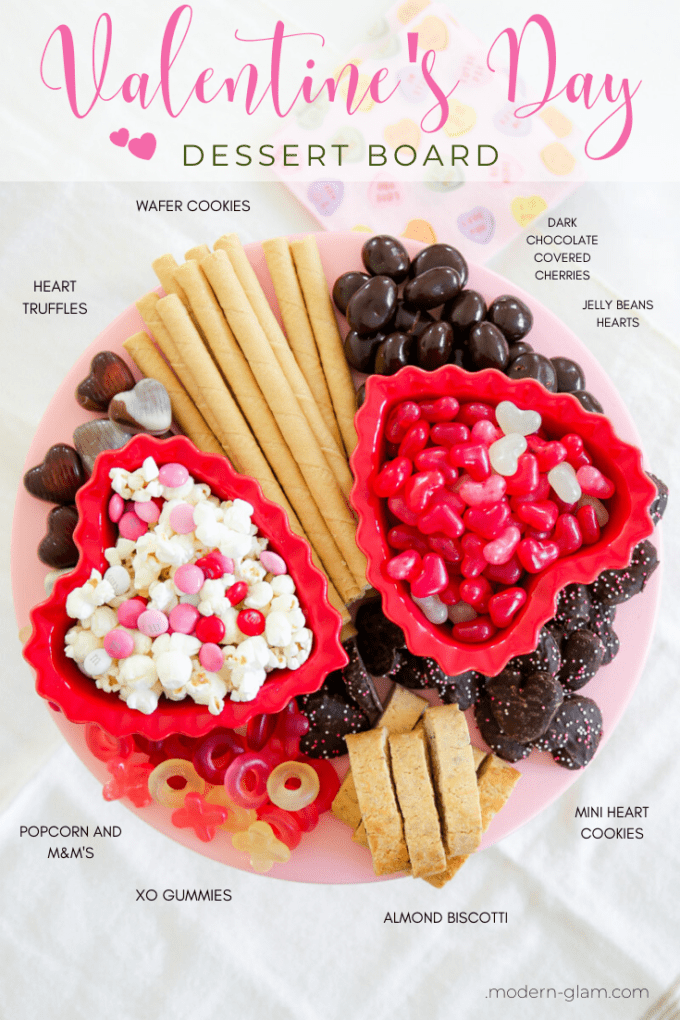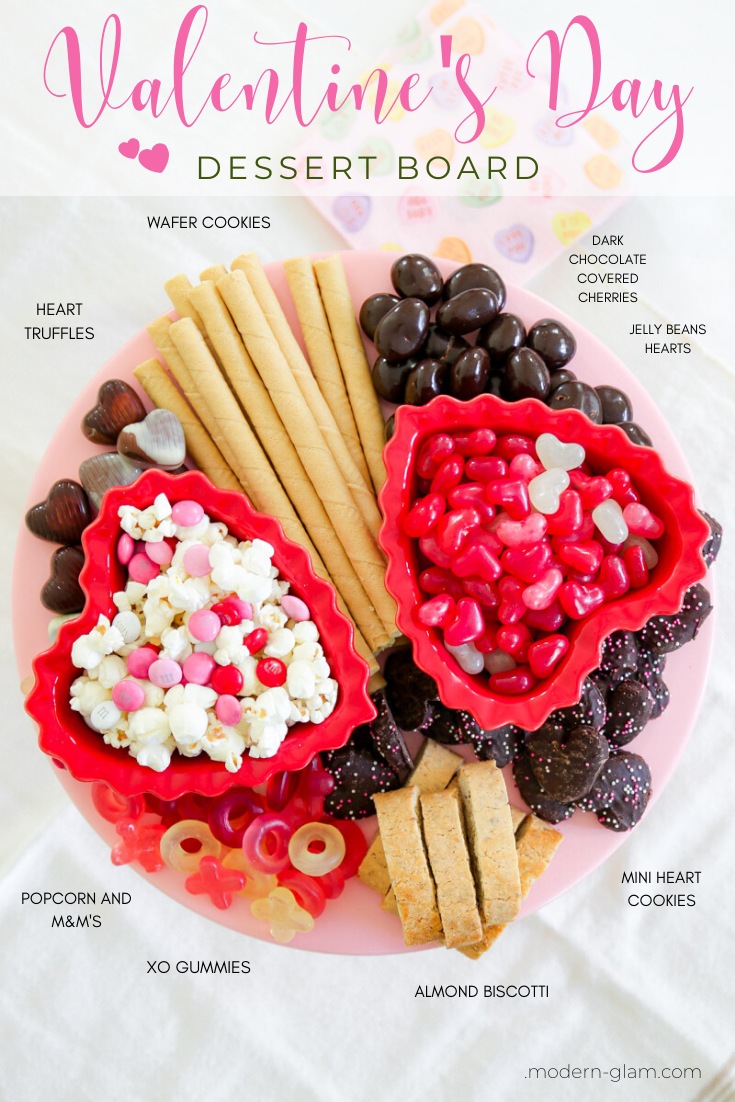 This Valentine's Day Dessert Board is made using items from Trader Joe's.
Waffle Brunch Board
And I love this Waffle Brunch Board filled with everything you need for the perfect Sunday Brunch.
S'mores Charcuterie Board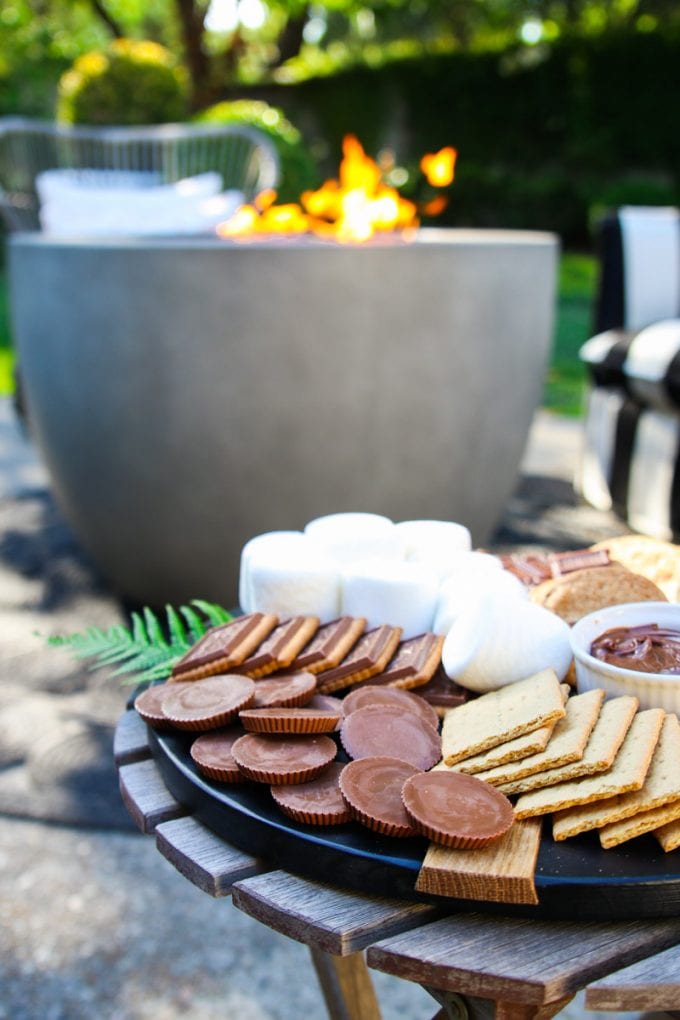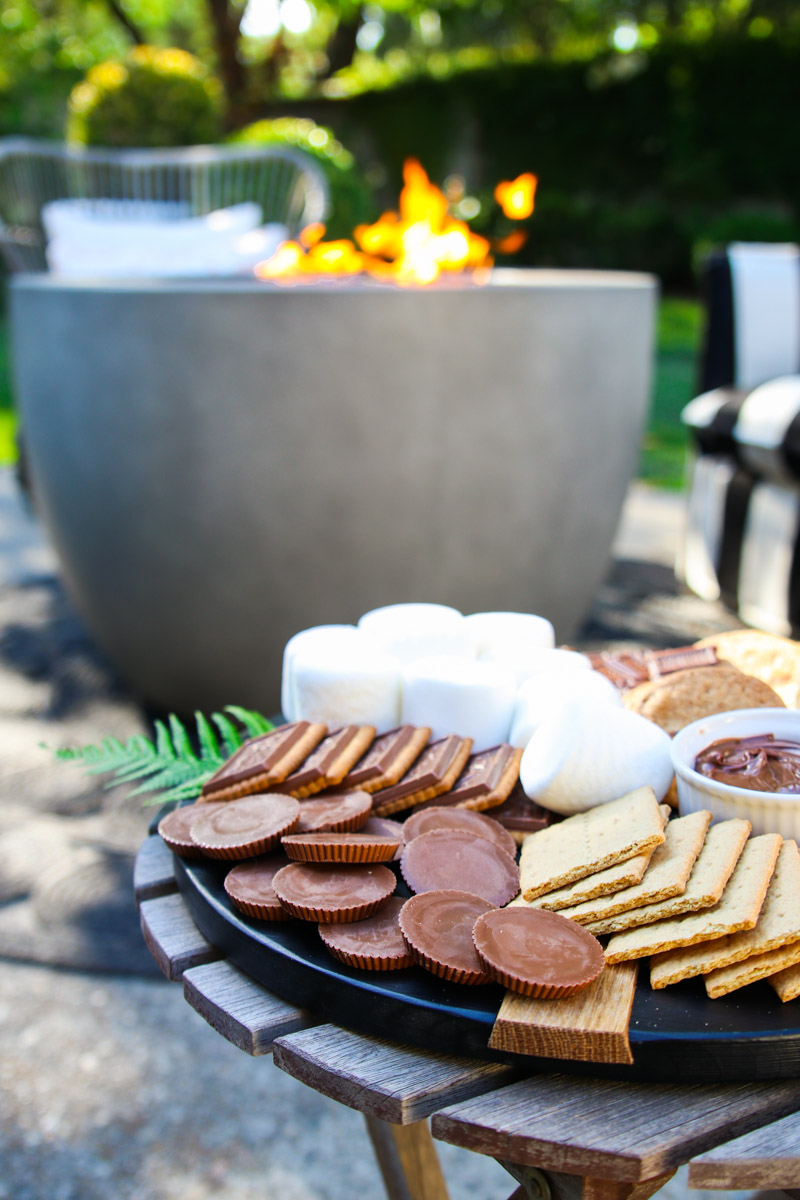 Now, this is one of our favorite summer treats. S'mores Dessert Charcuterie Board.
Classic Charcuterie Board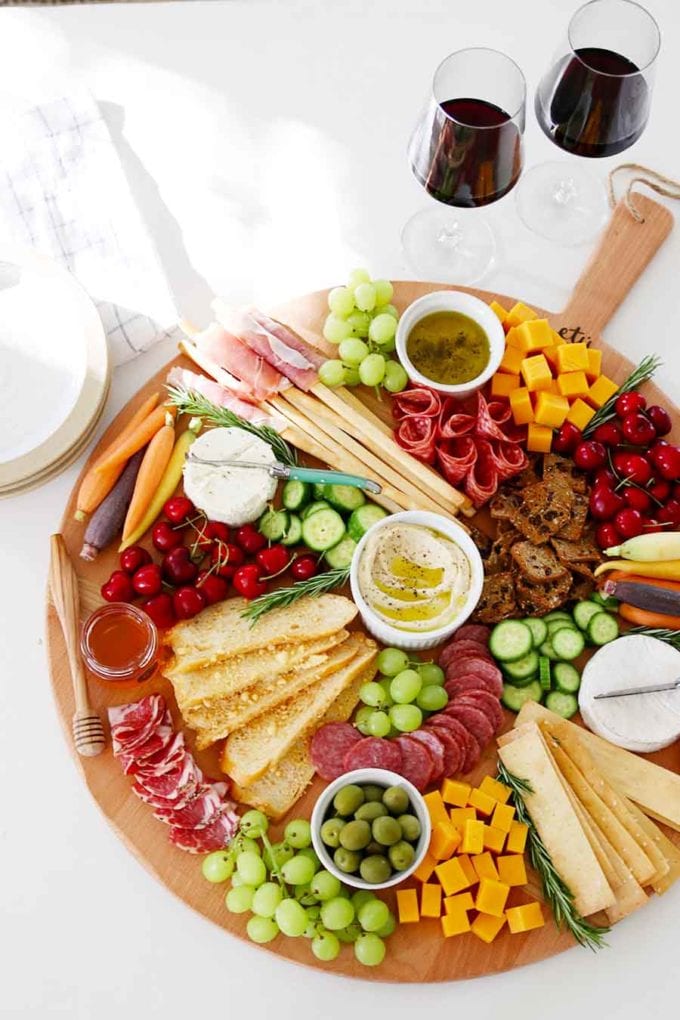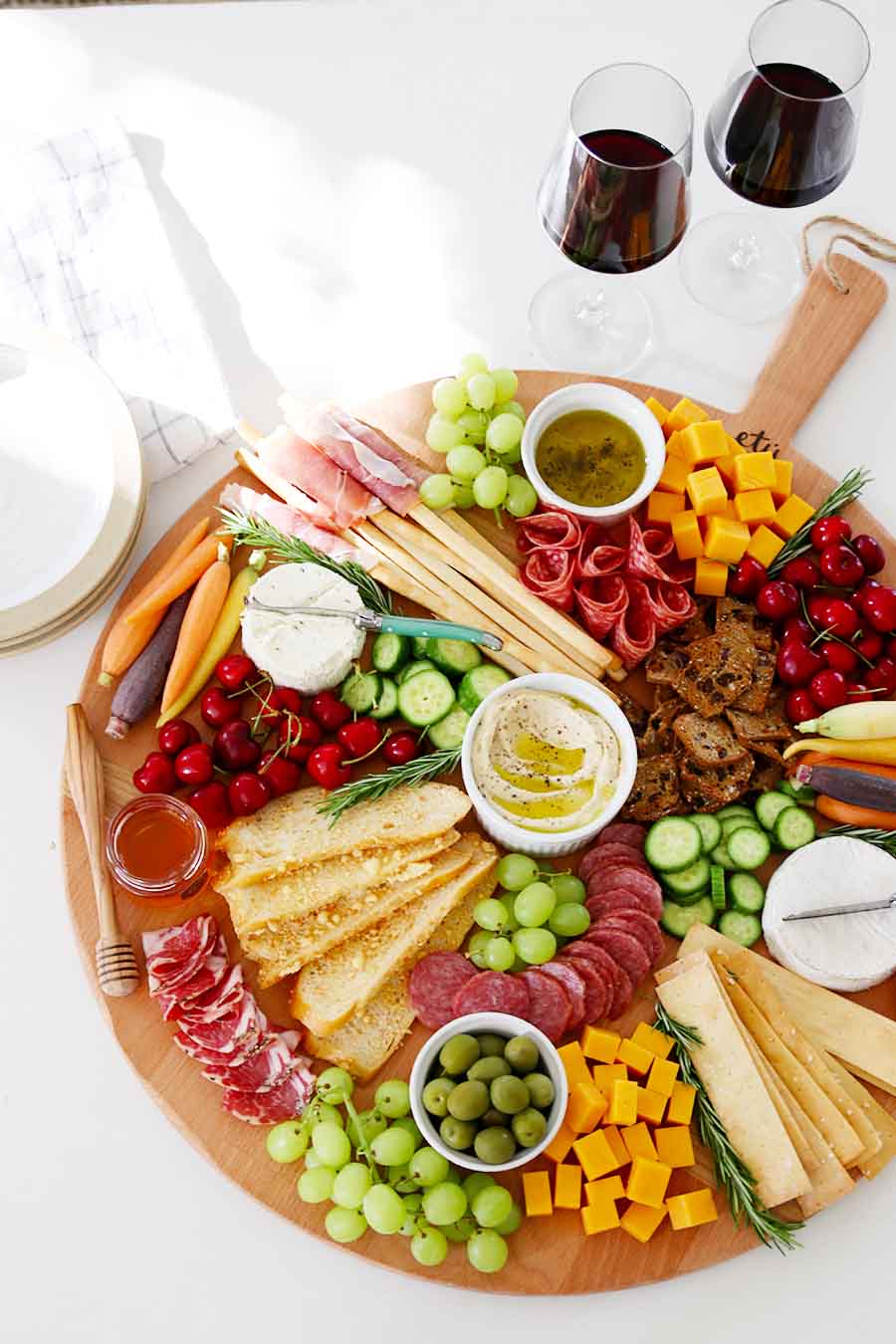 Learn the essentials and see How to Build The Ultimate Charcuterie Board.
Christmas Cookie Dessert Board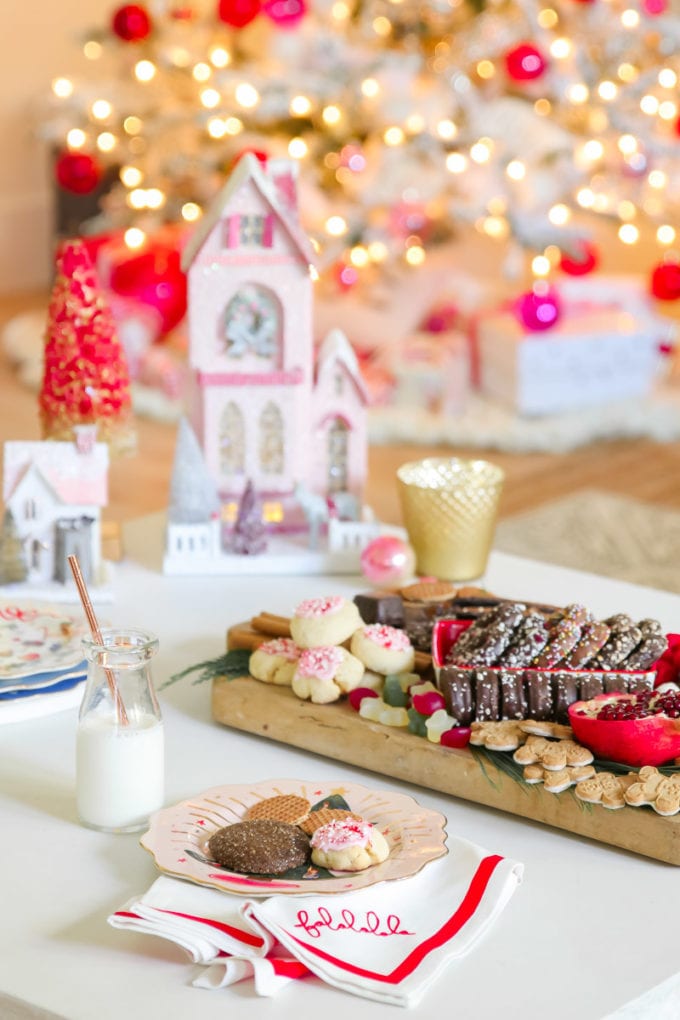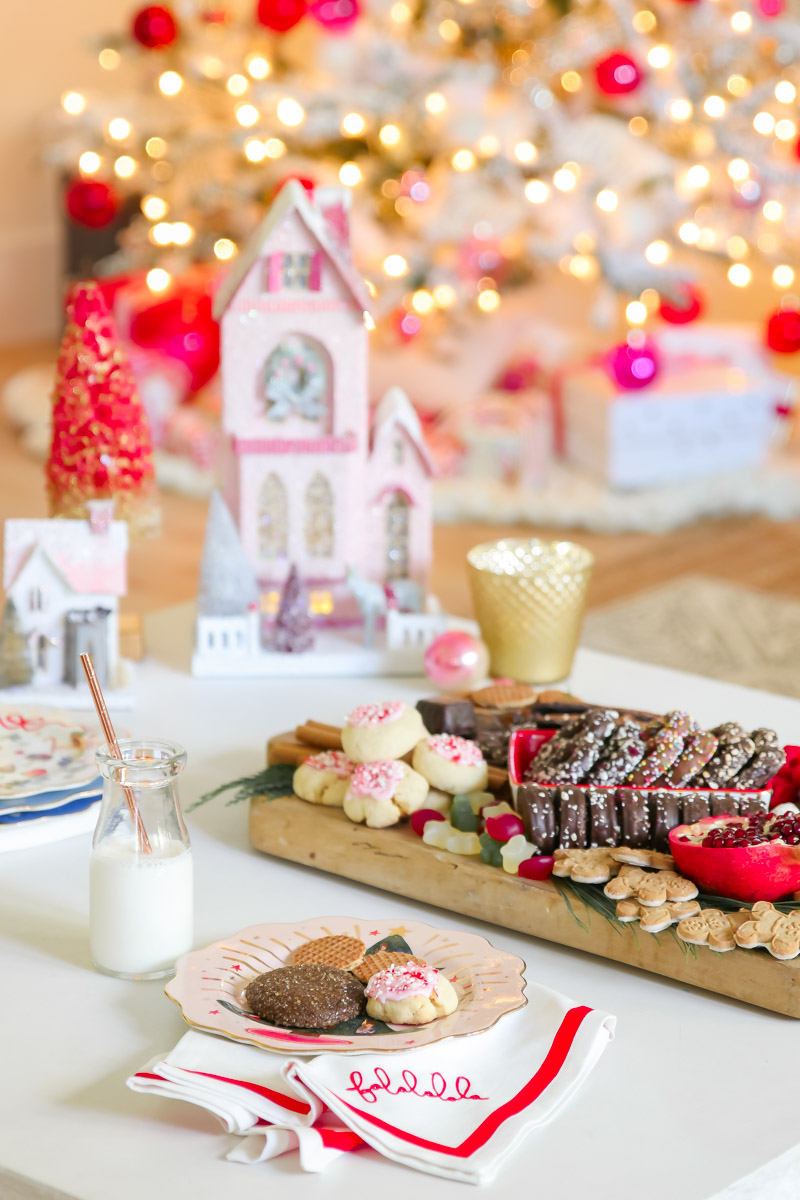 And I saved the best for last! This Christmas Cookie Dessert Board is filled with treats from Trader Joe's as well. And it was featured on Delish!