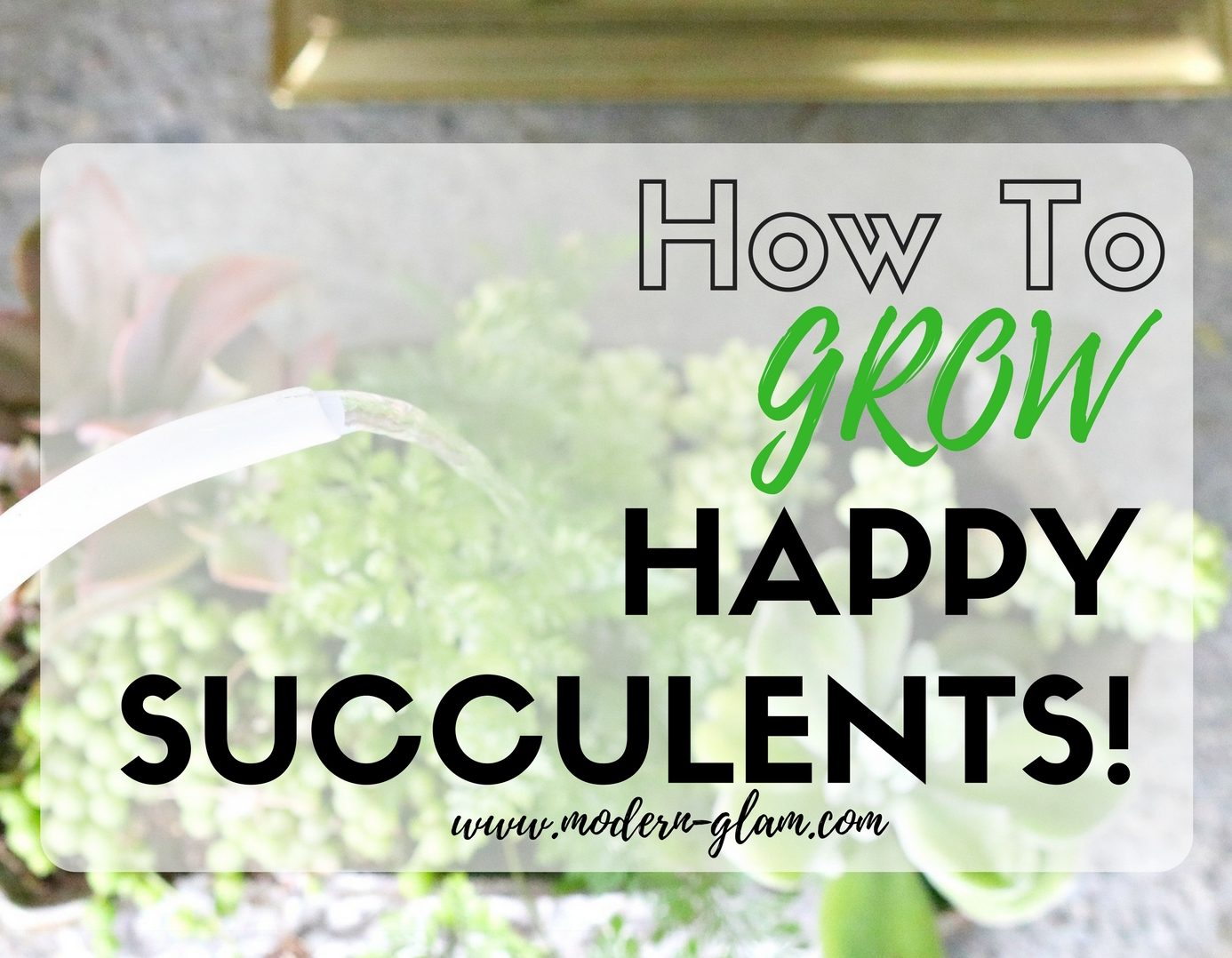 Succulents are such a big trend in home design right now. They can be low maintenance and add a great source of color for your space, both indoors and out! But I've had many readers ask me how I keep my succulents so happy and thriving. While these desert dwelling plants seem to be a great purchase for even those with the blackest of thumbs, they require more care than meets the eye. But with a few simple steps, you can have happy succulents that last for a long time!
How to Grow Happy Succulents
Last fall I purchased this succulent trough planter from Terrain. I love the variation of plants and how it is a one-step decorating solution. Just plop it on the table and your dinner party centerpiece is done! It took me a few months to figure out the tricks to keeping my succulents thriving though. By trial and error I came up with my foolproof guide on how to grow happy succulents!
Soil
Succulents like well-draining soil. Their roots like to dry out in between waterings and this requires soil that is specific to cacti or succulents. If you are planting your succulents you can find cacti soil at your local nursery. This one simple step will set the foundation for happy plants!
Also, your pots need to have drainage holes to let the water out at the bottom of the container. If there is not good drainage the roots will be too damp and this is the number one way to kill your plants.
Watering
Succulents like more water than you might think. Some may think of them as a desert plant, but I have found that my plants are heartier when I water them more frequently. The amount of water and frequency depends on where your plants are (inside vs. outside) and also your climate.
I water my succulents that are on my front porch about once a week and the ones inside every 10 days or so. The key is to make sure the soil dries out in-between just enough so that you are mimicking a drought. Then give your plants a nice deep soak. This will promote strong, resilient roots rather than thin, spidery roots.
Sunlight
While succulents thrive outside, they do not require direct sunlight to stay happy. The planters that I have on my front porch receive no direct sunlight and are as happy as can be. Keeping succulents happy indoors is a little trickier though. Succulents in general require 6 hours of sunlight a day. If you are growing your succulents indoors, placing the container near a bright window can help. I also find it helpful to move my planter outdoors for a day or two every now and then for them to soak up the sun. But be sure they don't get too much sun and heat as this can stress the plant and cause a very swift death!
Maintenance
Over time, the lower leaves of your succulent will dry up and die. Your succulent will grow best if you remove these leaves from time to time. If they stay on the stem for too long it can make it more difficult for the soil below the plant to dry out and the plant may begin to rot.Use your fingers to gently pull away these dead leaves. Removing the leaves may also help encourage new growth along the stem.
You can prune your succulents any time you feel they are getting too leggy, overgrown or wild looking. You may also take cuttings just to have new plants to work with or encourage new growth. To prune the succulent, use a pair of clean, sharp scissors and cut off the top of the plant to achieve the desired look. This will encourage new growth and keep your plant from looking too big for your container.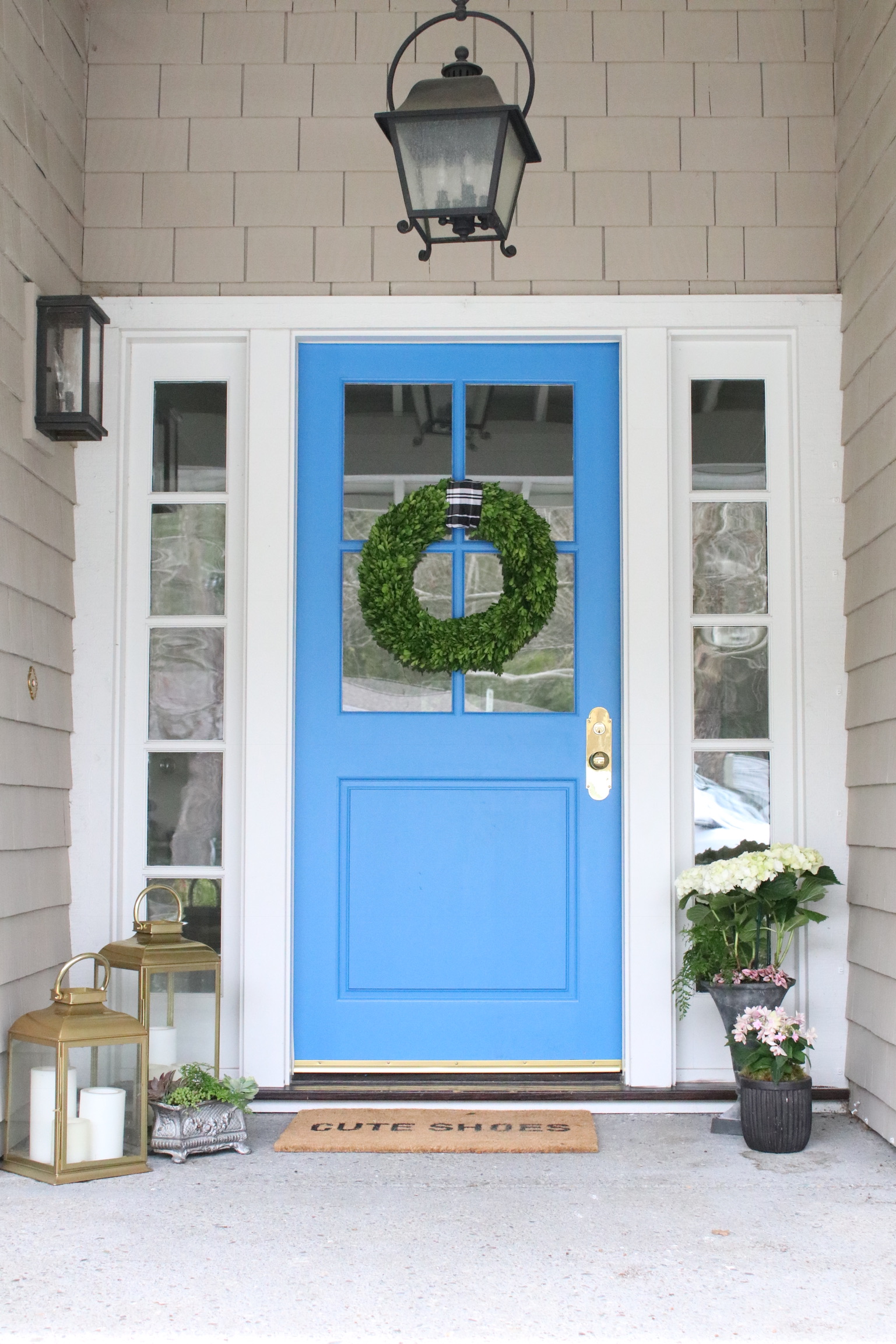 Using these simple tips will allow you to have healthy, happy succulents!