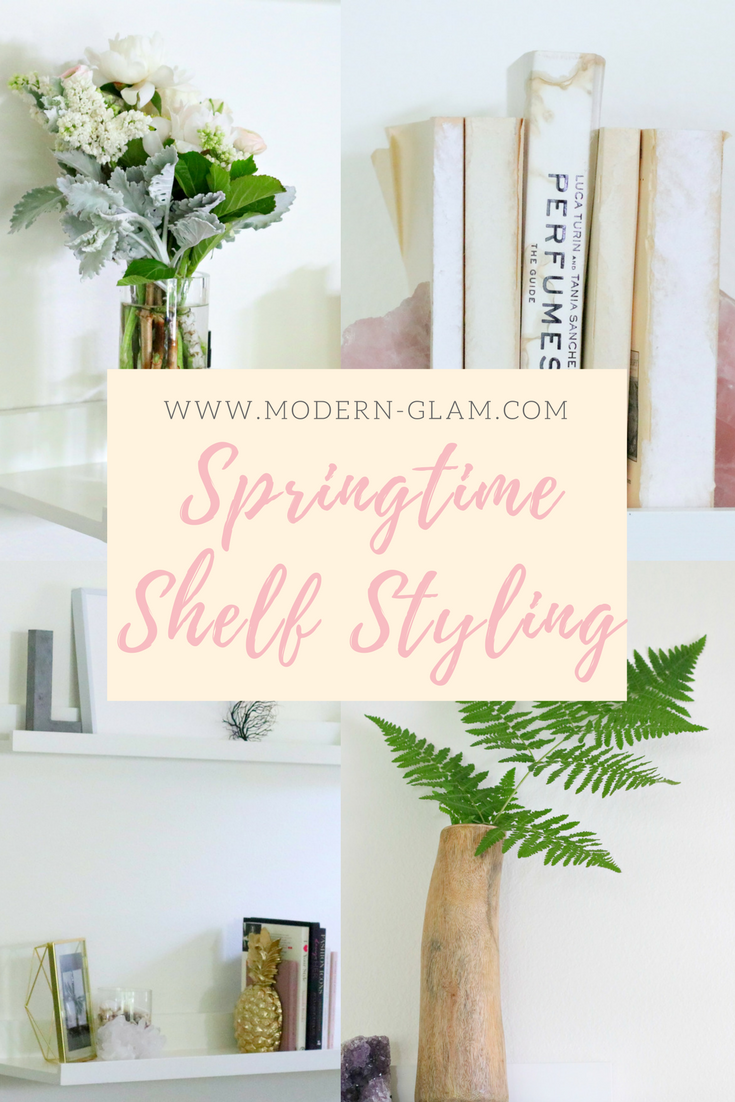 One of my favorite ways to change the look of a room is to give the shelves a little bit of an update. Shelves are an easy way to add character and seasonal accessories to your space! For this springtime shelf styling, I used some elements that I already had on hand and the rest I got from Target! Target never disappoints for a project like this.
Before, my shelves had a lot of pink on them. And for the spring and summer months I actually like to have less color in my rooms and add in natural elements and fresh flowers. This always has the effect of leaving the room feeling light, bright and airy!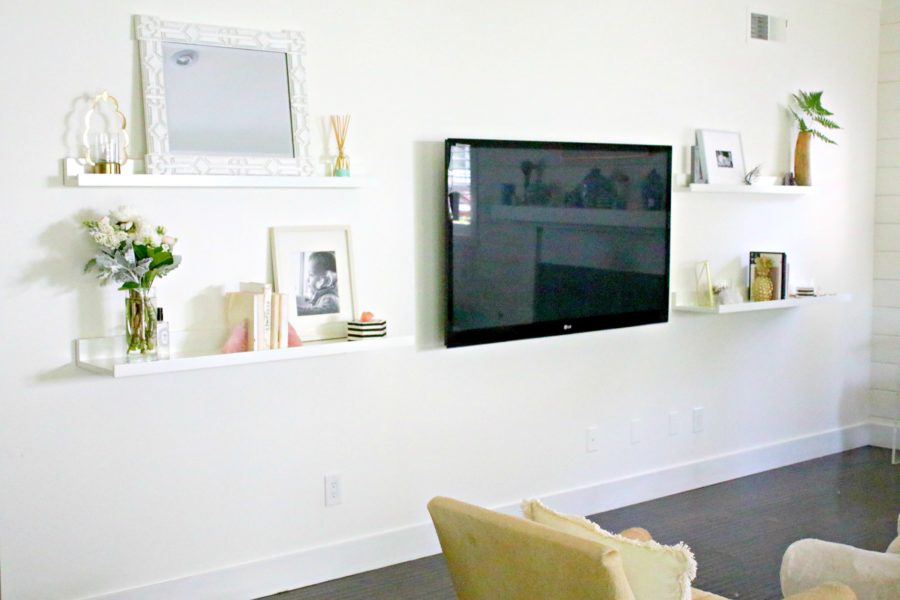 Part 1
I gathered all the things that felt beachy and white in my house. This Serena and Lily mirror I repurposed from my bedroom. I scored this at one of their warehouse sales for such a great price and I love the carved frame on it! And I also reused this black and white photo of my son. I love how it captures his innocence at that age. And now that he's eight, I appreciate little treasures like that so much more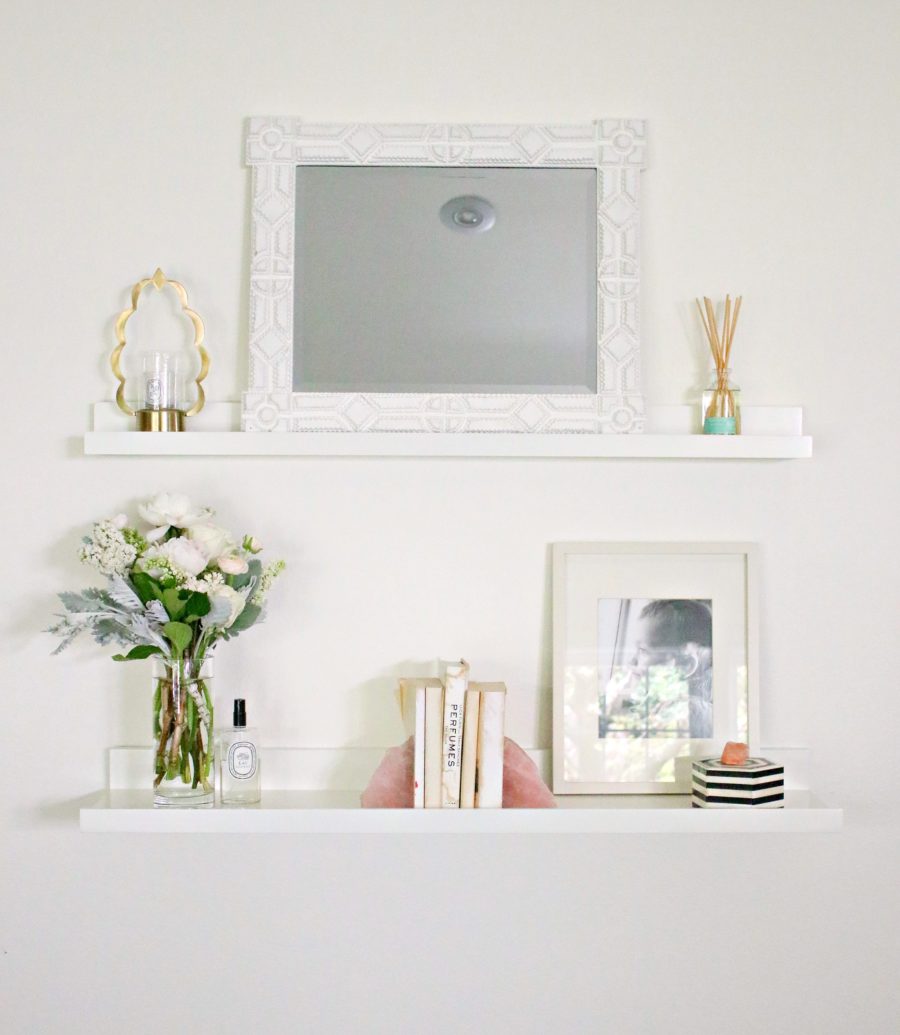 Check out these rose quartz bookends! They have been used all over my house and were such a great buy! They have a grounding energy to them that I love to incorporate in any room.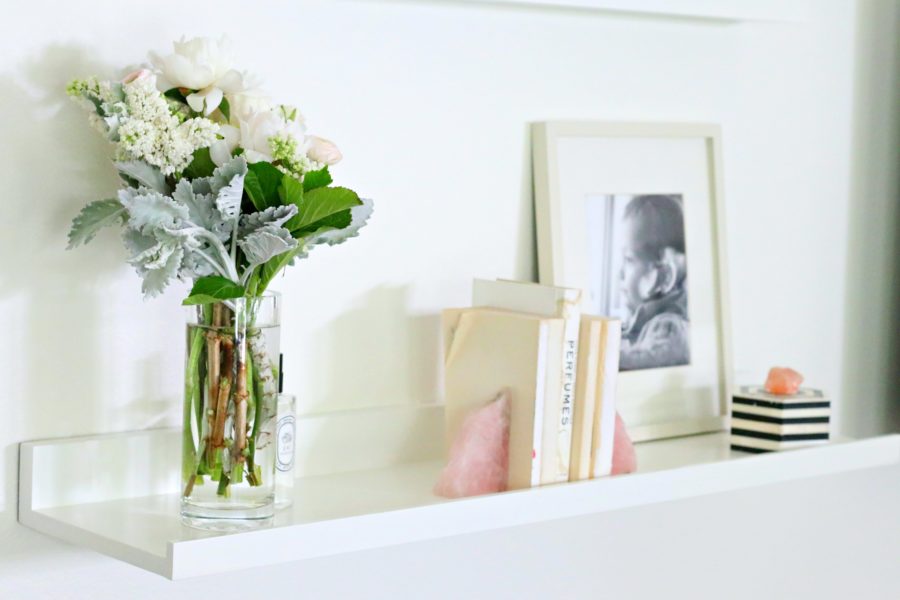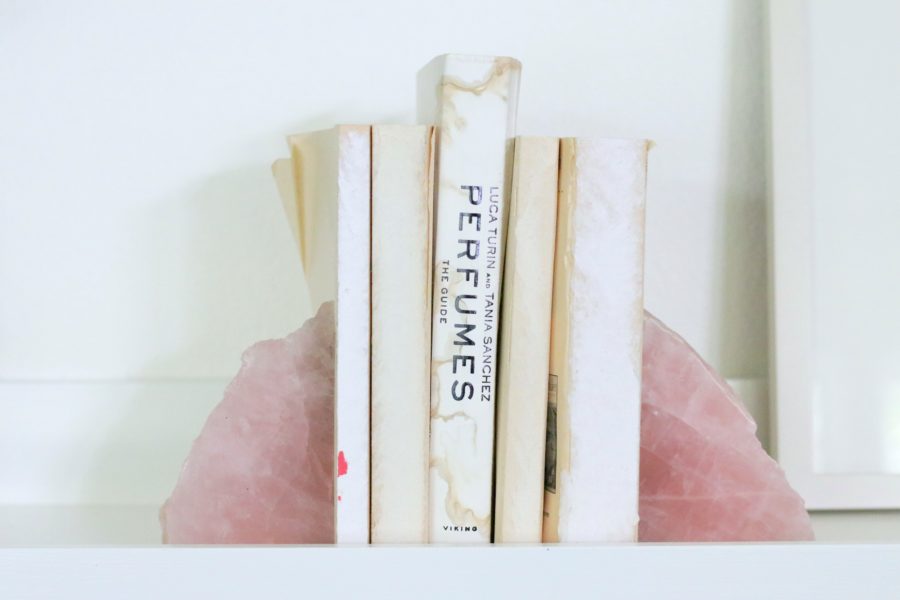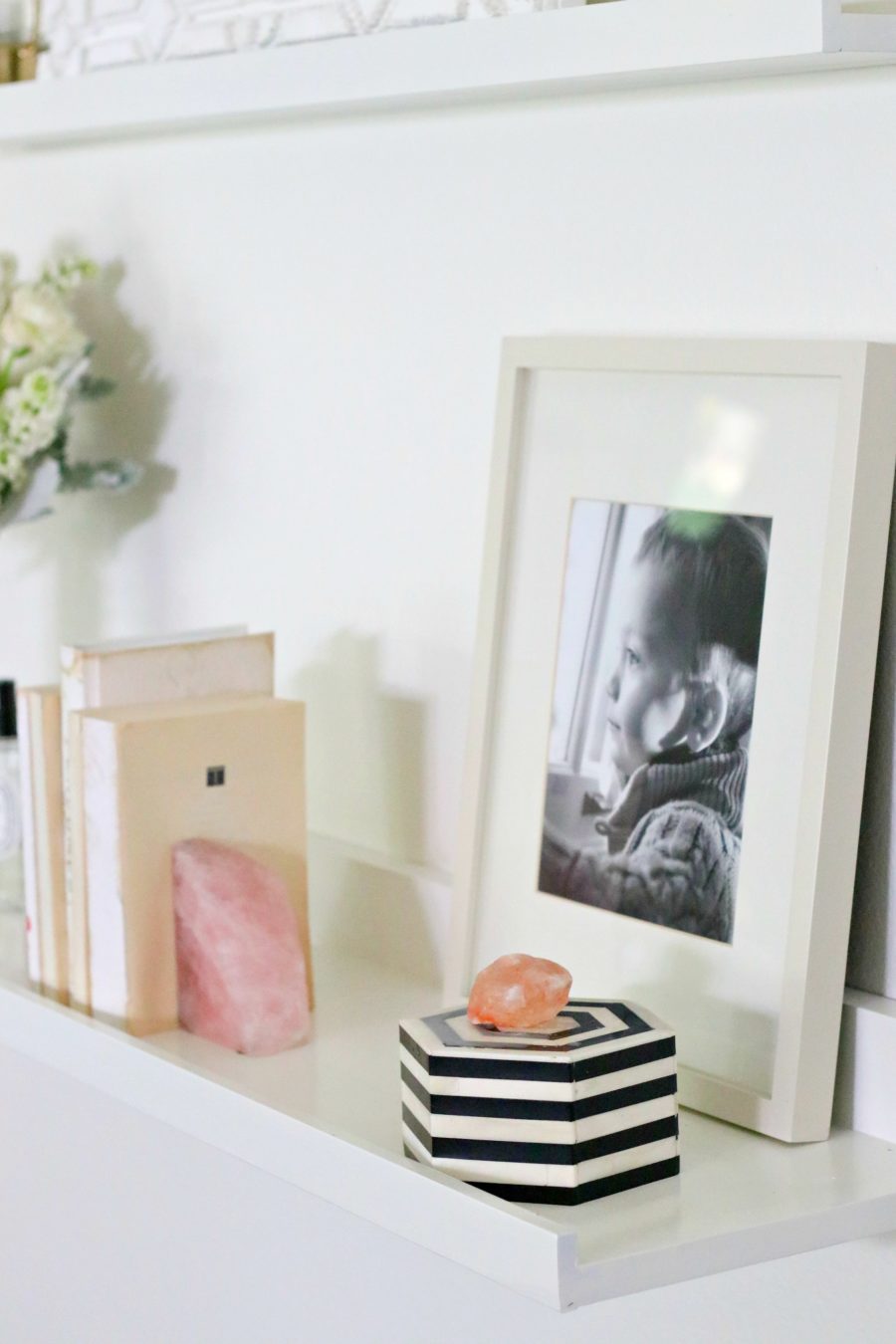 And fresh flowers are always a must. Thank goodness Peony season is back! Seriously, I can never get enough of these romantic blooms! And my local florist does this gorgeous European Wrap bouquet that makes it so easy to just plop into a vase!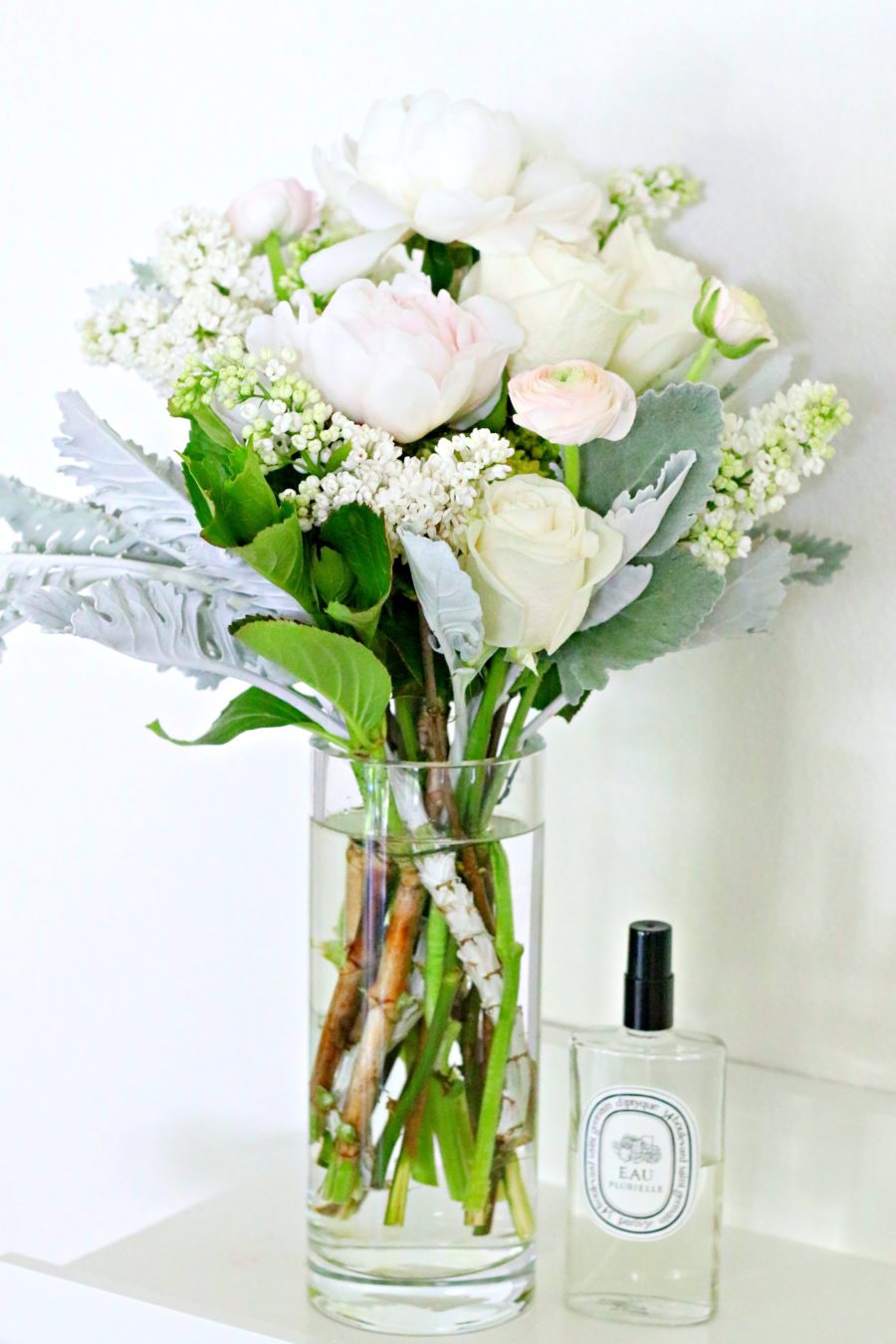 Part 2
On the other shelves I continued the theme and added my ever-growing collection of crystals. Amethyst, angel quartz and Selenite are a few of my favorites on display here. I also have a collection of shells that we have picked up at different beaches. My kids love searching for shells! We found that amazing sea fan on our recent trip to Maui.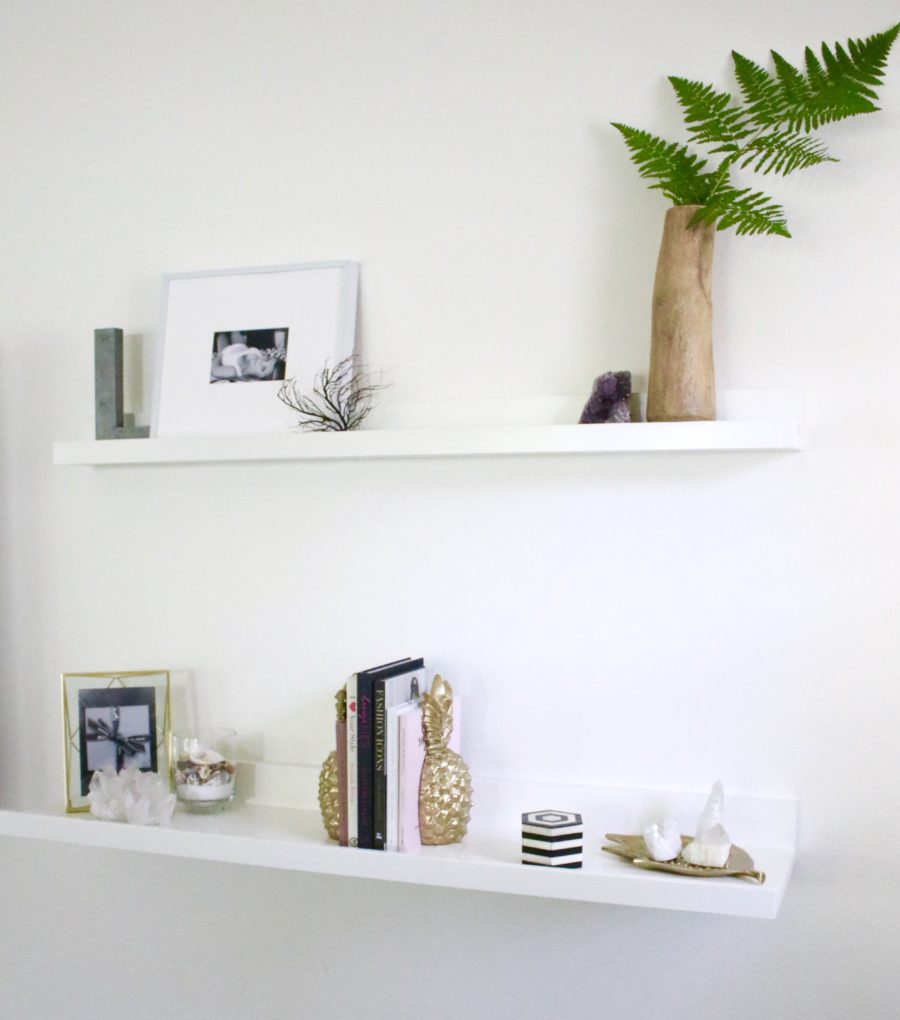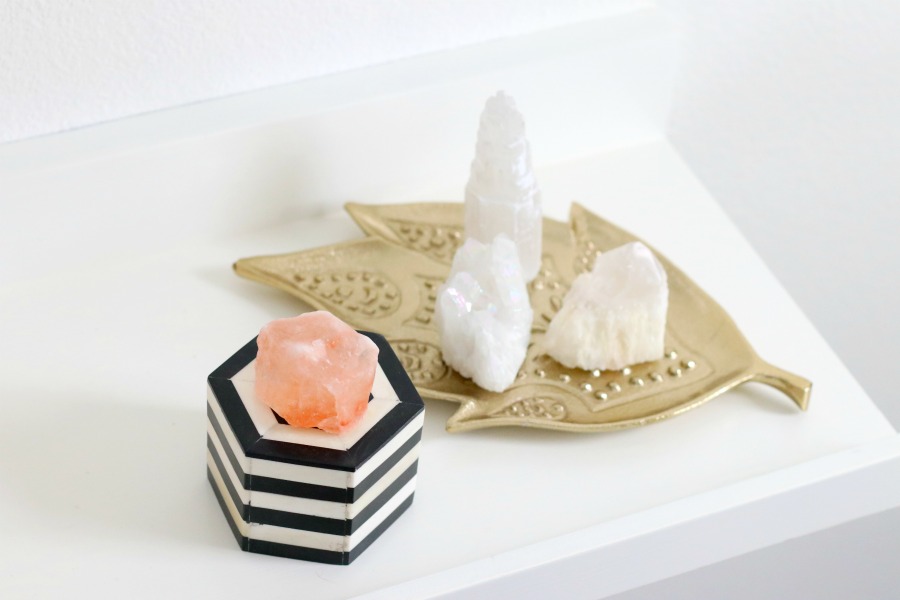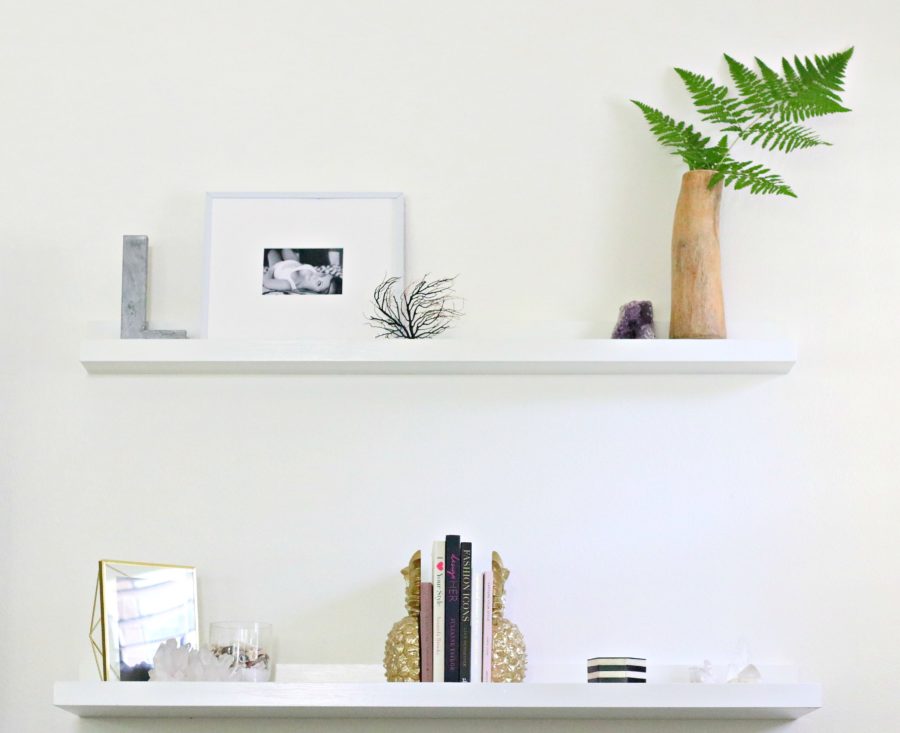 These pineapple bookends were one of my favorite finds at Target! They are so fun and perfect for summer! And of course you have to add in a pop of greenery. I picked this fern from my yard. I love the contrast against the white walls!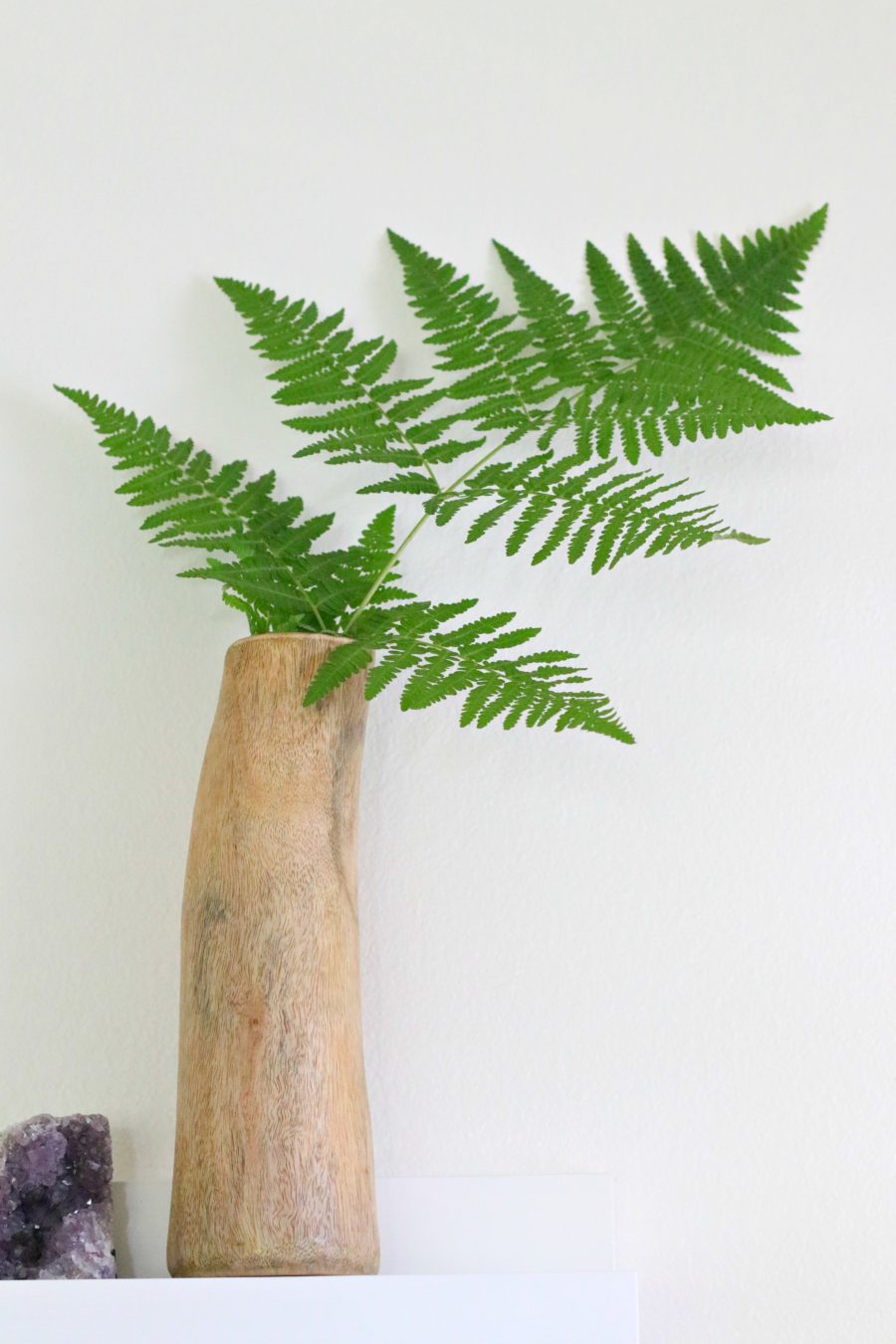 Tips
Books are essential to shelf styling. Whether you stack them or line them up, they are great for adding the element of height and also color!
Flowers or plants add dimension and color. Don't be afraid to use lots!
Pattern & Color add interest and depth. I have these striped boxes that I love to use. The black and white graphic stripe always pops and adds character. You can add pattern with a fun vase or even a beautiful piece of art!
Balance is just as important as all of the above. While you don't want to have everything completely symmetrical, you do want there to be an overall feeling of balance. If you add a tall object to one shelf, make sure there is something of sustenance on another shelf.
Metallic finishes are a great way to add depth and 3 dimensional texture without adding a lot of contrasting color.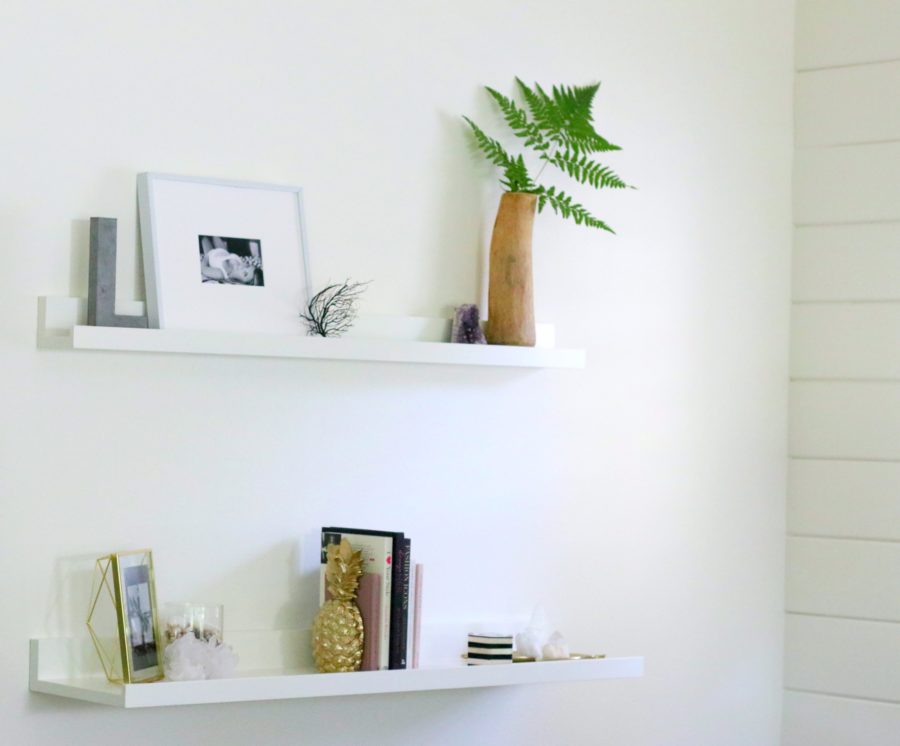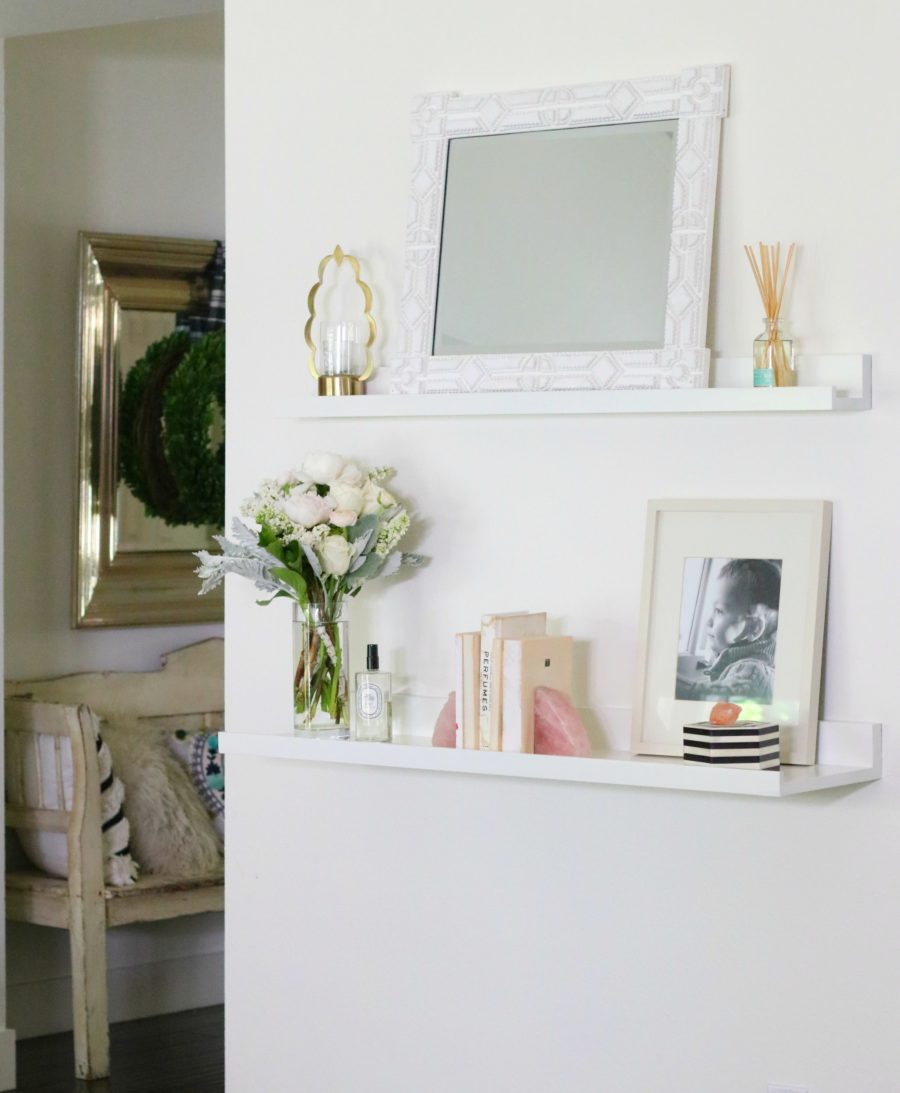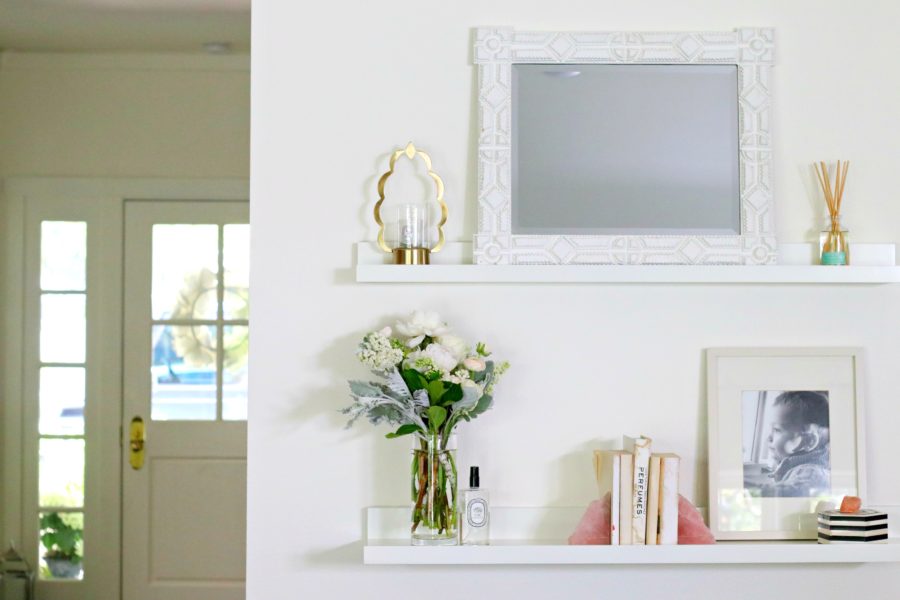 What do you think? Share with me how you are updating your space for spring and summer. And if you need help, let me know!
shop the post