Are you looking to update a piece of furniture in your home? Or looking for some DIY painting tips? This resource of painting tutorials will help you with your DIY painting project!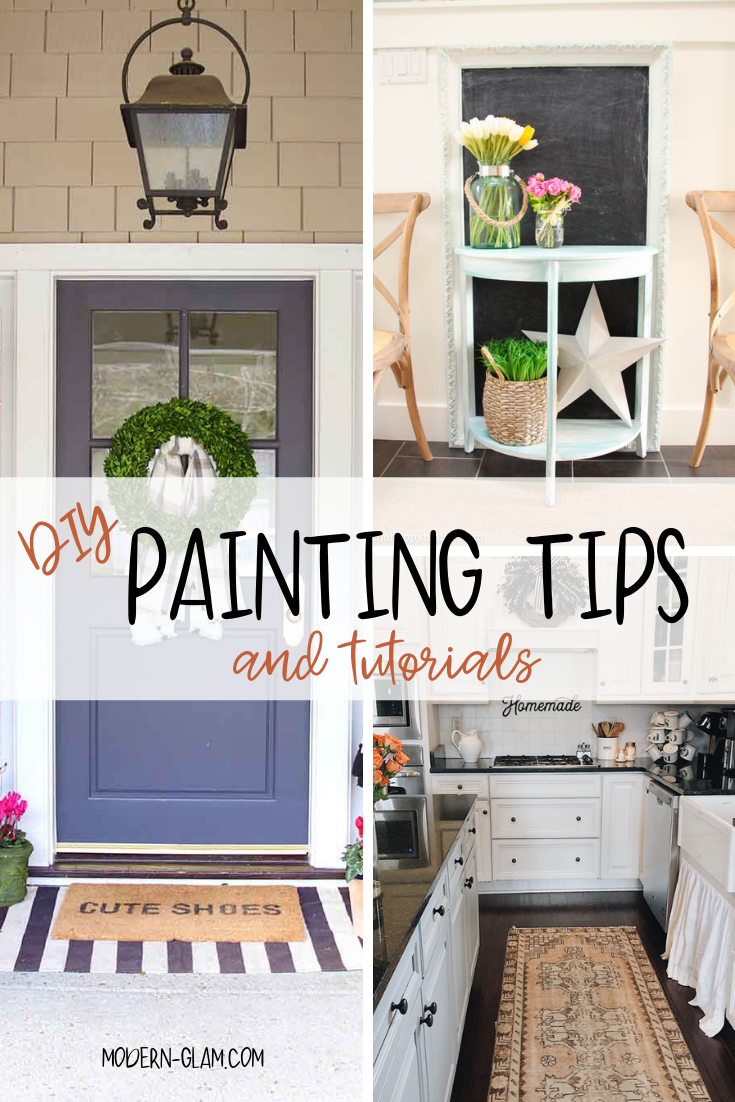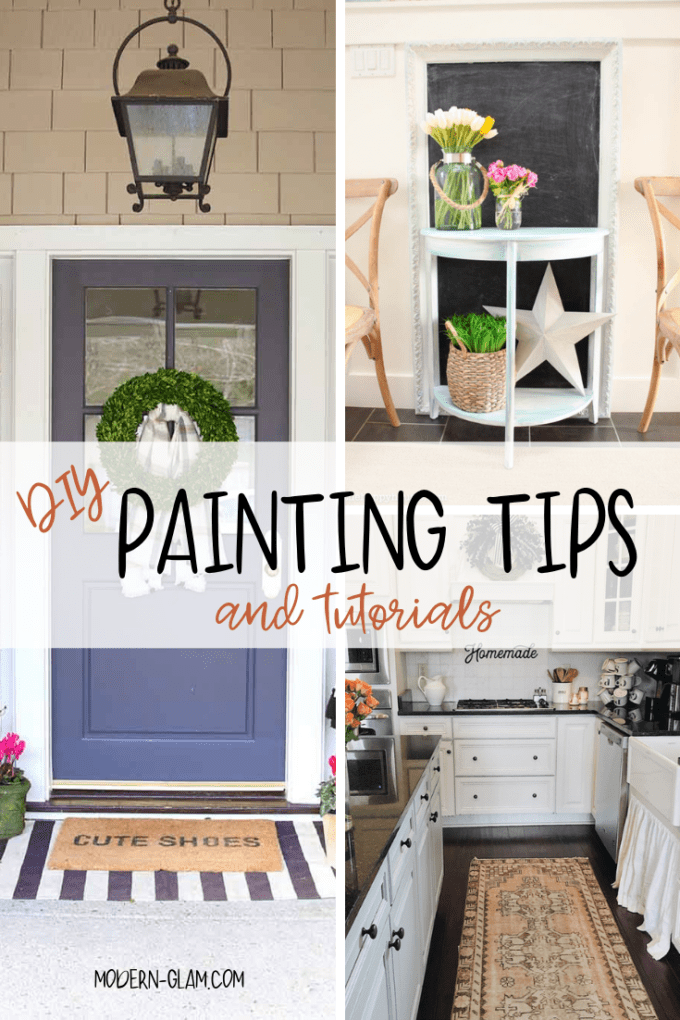 The Best DIY Painting Tips and Tutorials
Have you ever wanted to paint something yourself but don't know where to start? I know the feeling! It can seem overwhelming when something seems so easy to others.
Whether you are chalk painting a piece of furniture or want to paint your kitchen cabinets, these DIY painting tips and tutorials will help you get started!
How To Paint Your Front Door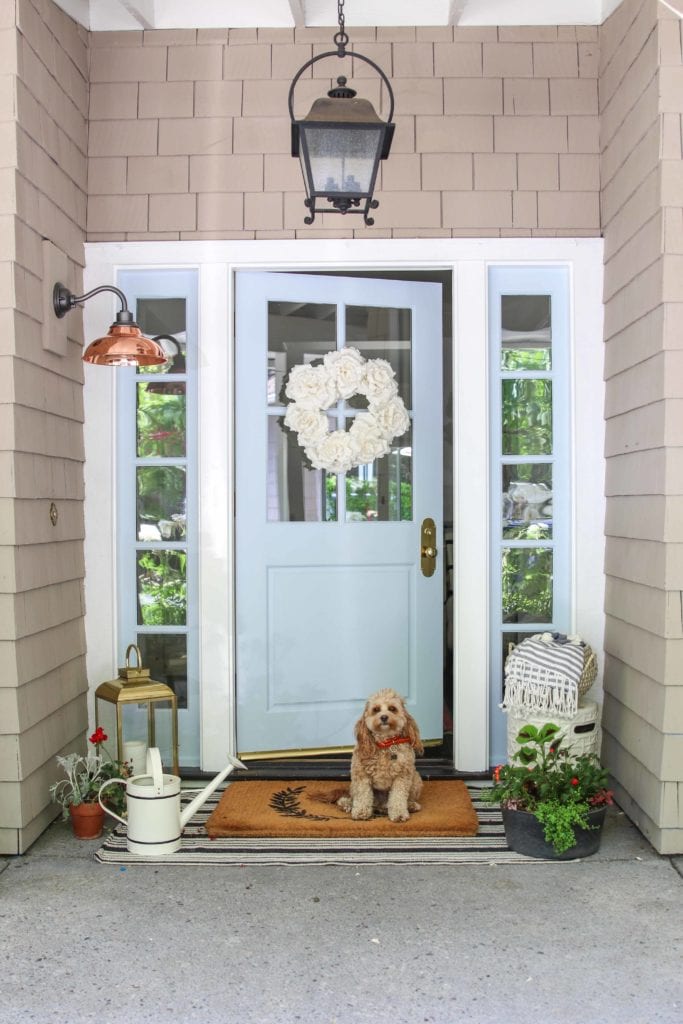 It's no secret that I love to change the color of my front door. I have perfected the process of painting your front door and I show you How To Paint Your Front Door In One Afternoon!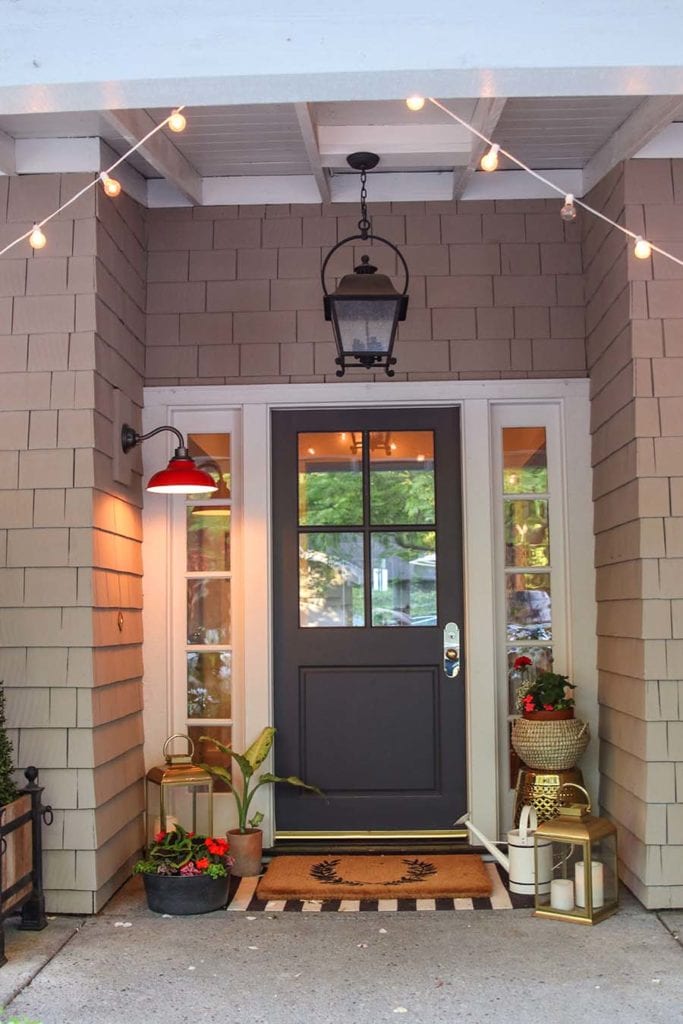 The process is pretty simple and I show you tools you need to get the job done cleanly and quickly too! I'm already working on picking out a new color to update the look of my home, lol!
Chalk Painting Tips
Krista shares her DIY chalk painted entryway table. Her DIY painting tips will help you if you want to bring new life to an old piece of furniture!
Janine has a great tutorial using Annie Sloan's Chalk Paint – you have to check out her before and after for this beautiful buffet!
Have you heard of milk paint? Leslie has a great tutorial showing How to Paint a Coffee Table with Milk Paint. I love the look of this, don't you? She has a lot of great DIY painting tips!
How To Paint Your Kitchen Cabinets
Do you want to try your hand at painting your own kitchen cabinets? Brendt has two great blog posts detailing her process in updating her kitchen cabinets with new paint!
Part one details How to Prep and Prime Your Kitchen Cabinets. And part two is a great guide for How To Paint Your Kitchen Cabinets. Her DIY painting tips are an incredible resource for updating the look of your kitchen!
No matter what your painting project, I hope these DIY painting tips and tutorials help you! Happy painting!
If you liked these Painting Tips, check out these other posts