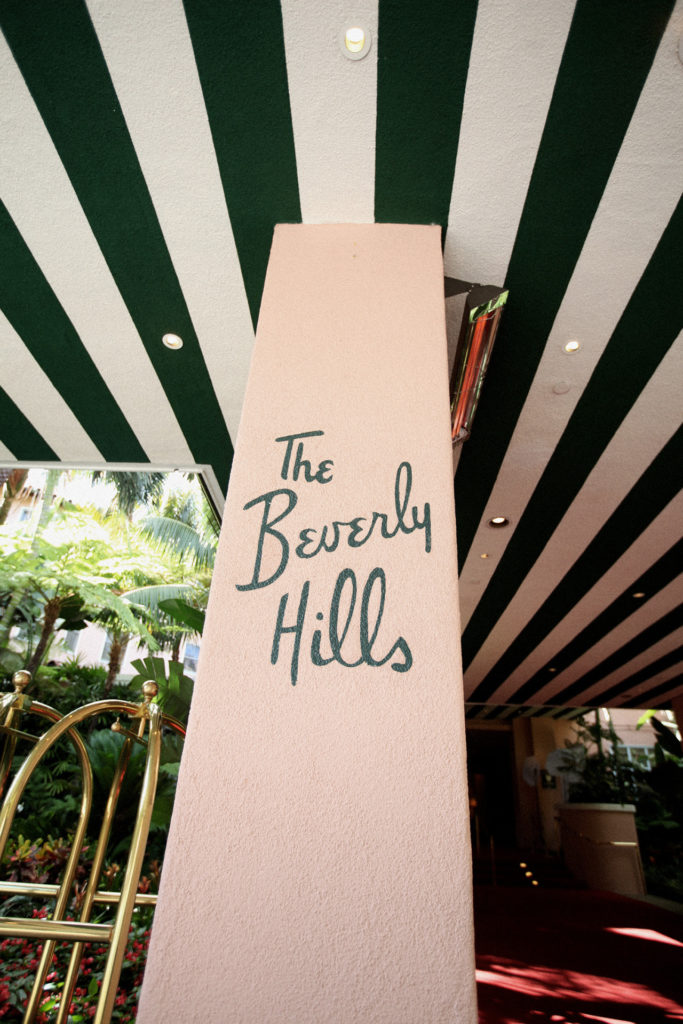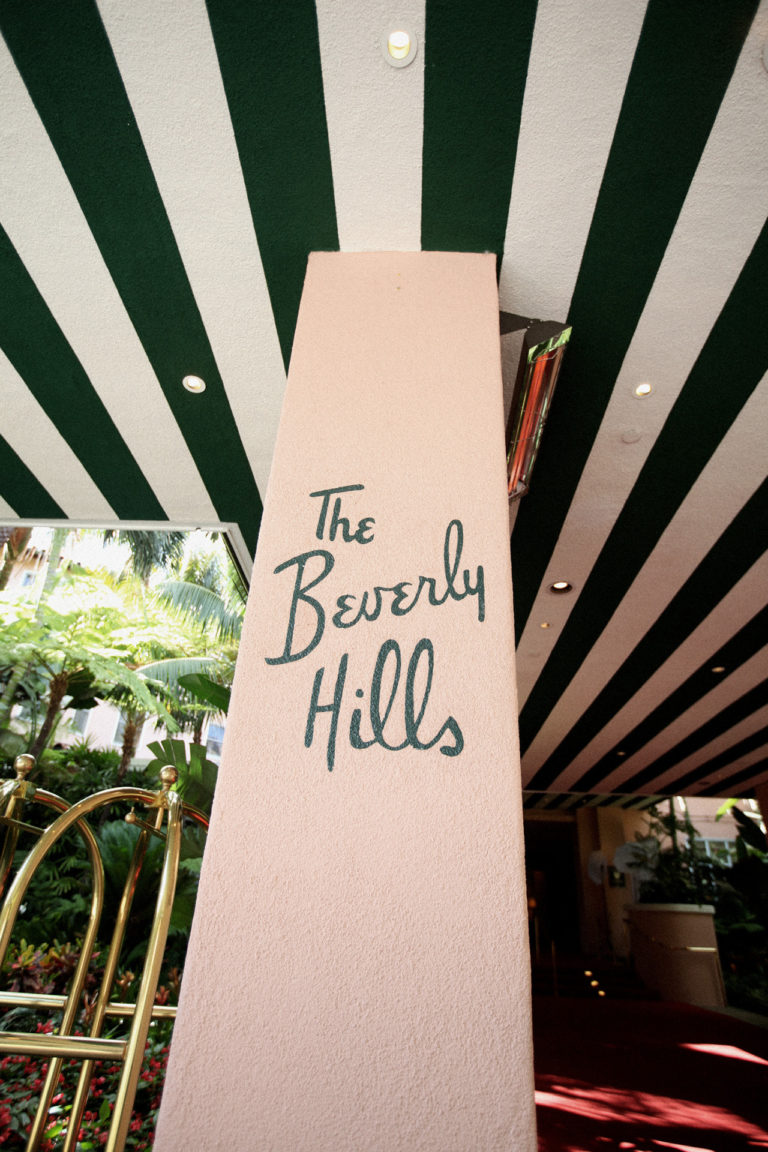 One of my favorite hotels to stay at is the Beverly Hills Hotel. The vintage decor is beyond charming. And I love that they stay true to their past by keeping that Hollywood Regency style updated. I have been trying to find inspiration for Charley's new room design over the past year. Nothing has stood out for me until I got the recent Pottery Barn Teen catalogue. Emily and Merritt have a new collection out for them that is inspired by my favorite hotel, The Beverly Hills Hotel!
Inspiration

They designed this collection to have the perfect mix of elements from the hotel. Stripes, palm leaves and lots of glam! How cute is this little cabana themed room?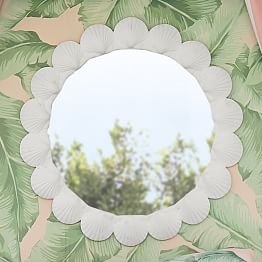 I love the accessories they have. A shell mirror and they even offer this amazing palm leaf print wallpaper!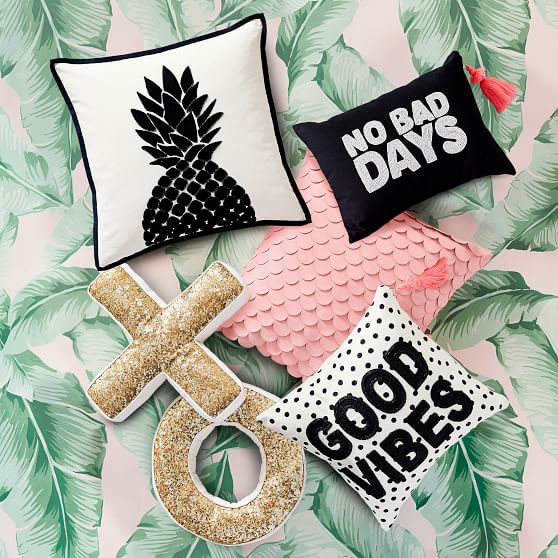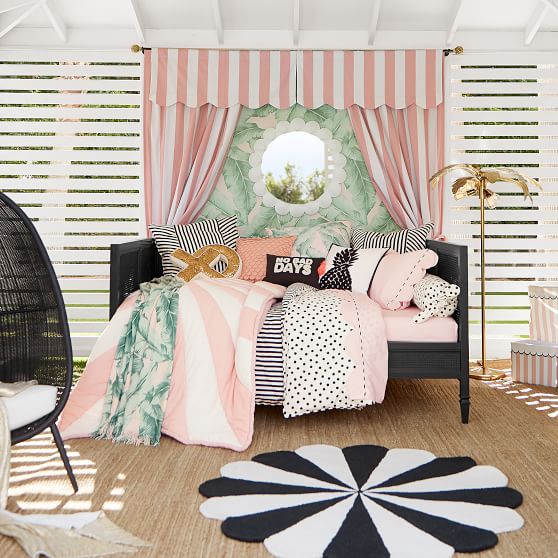 This new collection has given me just the right amount of inspiration to come up with a plan for Charley's room.
The Design
Charley's room is already painted the perfect shade of pink, Gentle Butterfly by Benjamin Moore. And I love the idea of creating a cabana with the striped curtains above the bed. I have been going back and forth with the idea of doing wallpaper and the curtain installation is the perfect compromise. It will provide a focal point with less work than wallpaper! I found some great artwork from Minted that will be beautiful with the theme of the room too. Pineapples, flamingos and palm fronds. Now the only question left is will the new space come with room service? Lol!
Check out my inspiration board and let me know what you think!