Welcome to another week of our linky party! This week's features include two DIY Accent Walls and a Spring Tablescape! It's the weekend and I have a lot in store, including my daughter's 6th birthday party. She has decided to invite 12 of her closest friends – oh boy!
There is so much inspiration in store for you and we can't wait to see what you have been up to this week. Be sure to link up your latest blog post or project so we can feature you in next week's post and across all of our social media channels!
Be sure to sign up to receive an email notification each week when our link up goes live! Click HERE.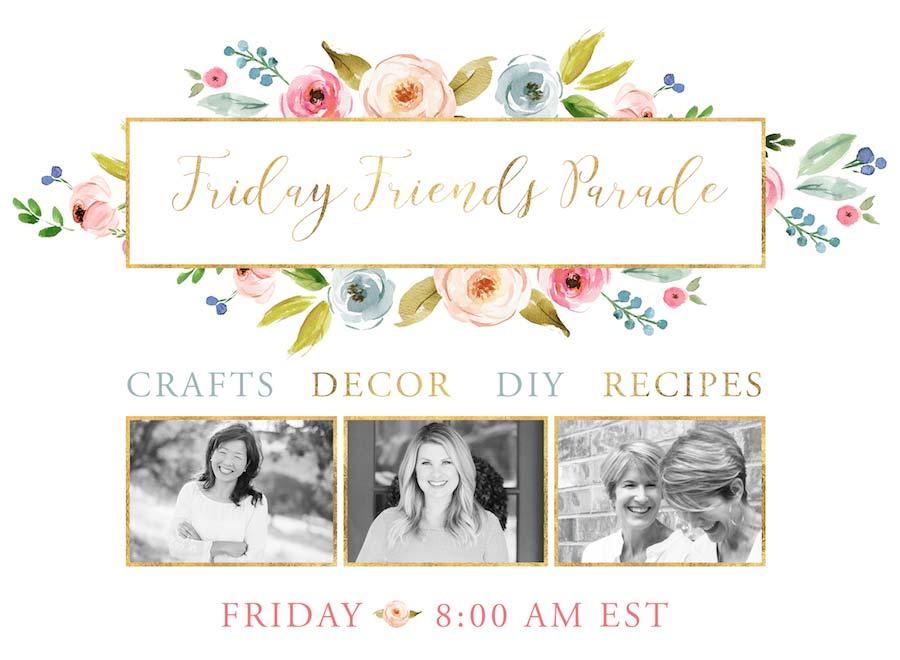 Janine @ Happy Happy Nester | Instagram | Pinterest | Facebook
Jodie & Julie @ The Design Twins | Jodie Instagram | Julie Instagram | Pinterest | Facebook
Ashley @ Modern Glam | Instagram | Pinterest | Facebook
This week's features will get your wheels turning and get that inspiration juice flowing! We have 2 DIY Accent Walls and a Spring Tablescape!
Ashley's Feature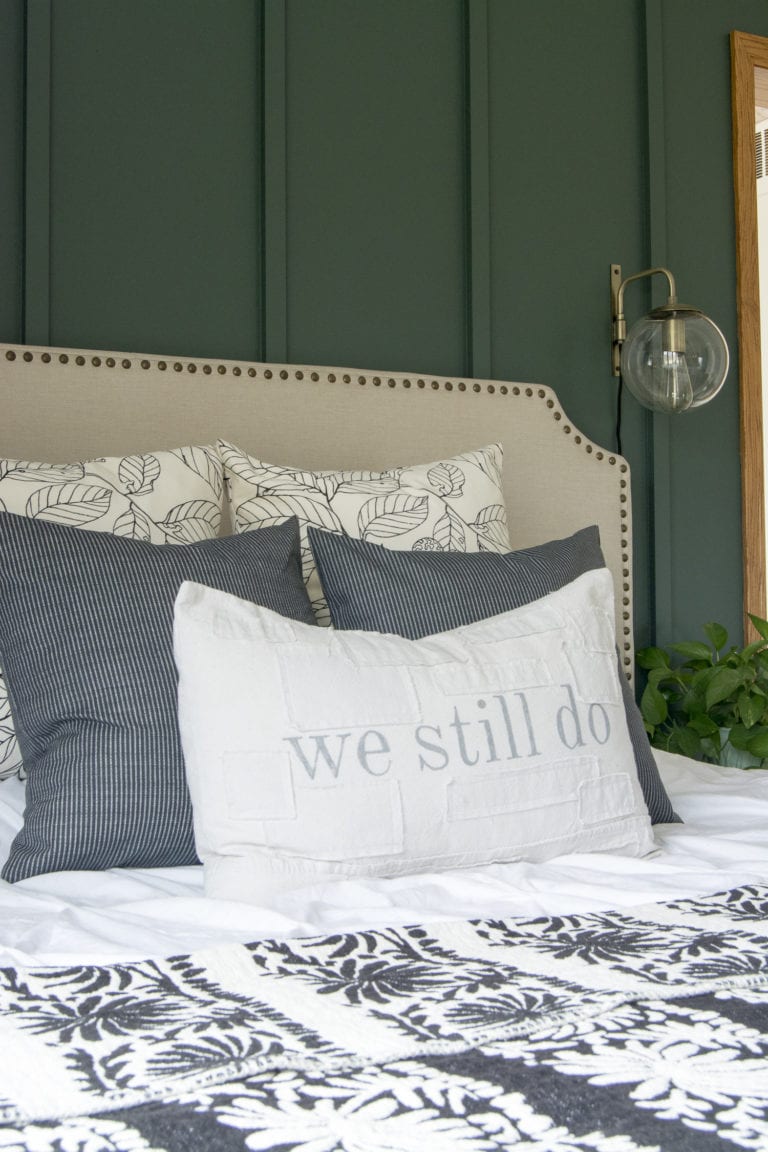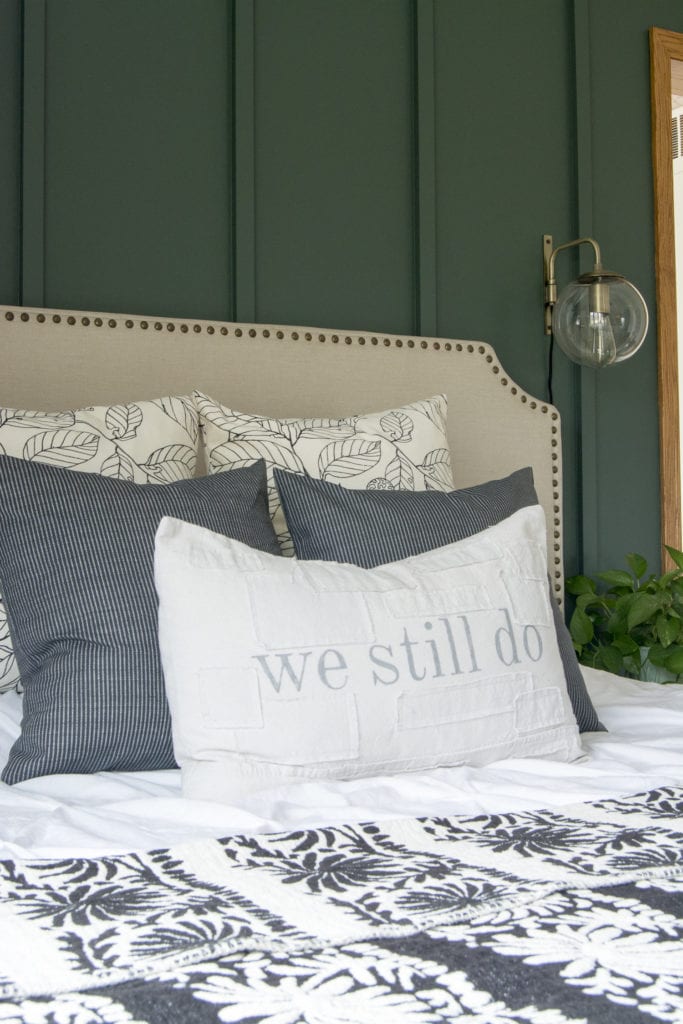 Sarah from Grace In My Space linked up her beautiful Modern Farmhouse Bedroom that included a guide on how to recreate the look in your own home, which I love! And she has a tutorial on her blog on how to create the eye catching DIY accent wall!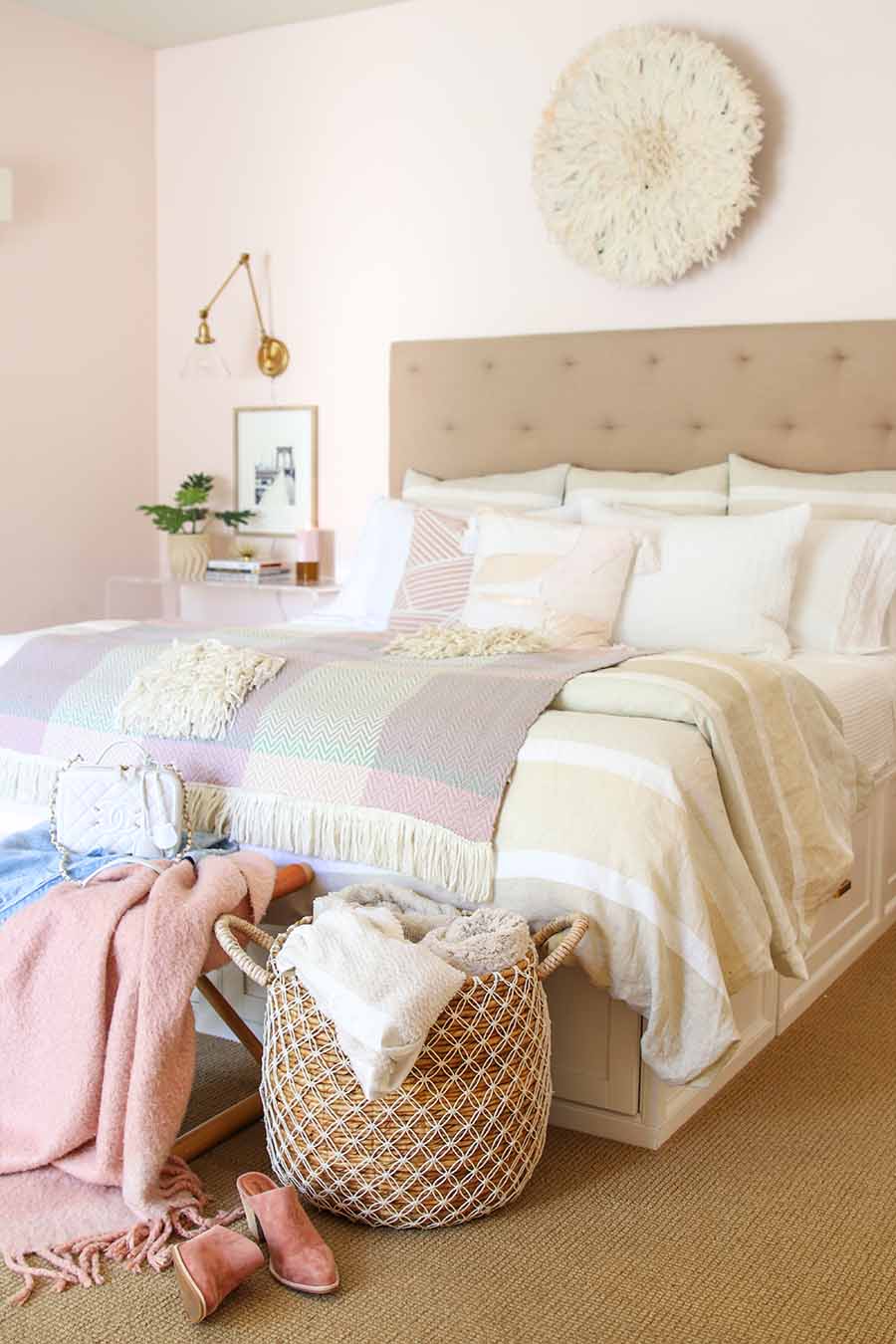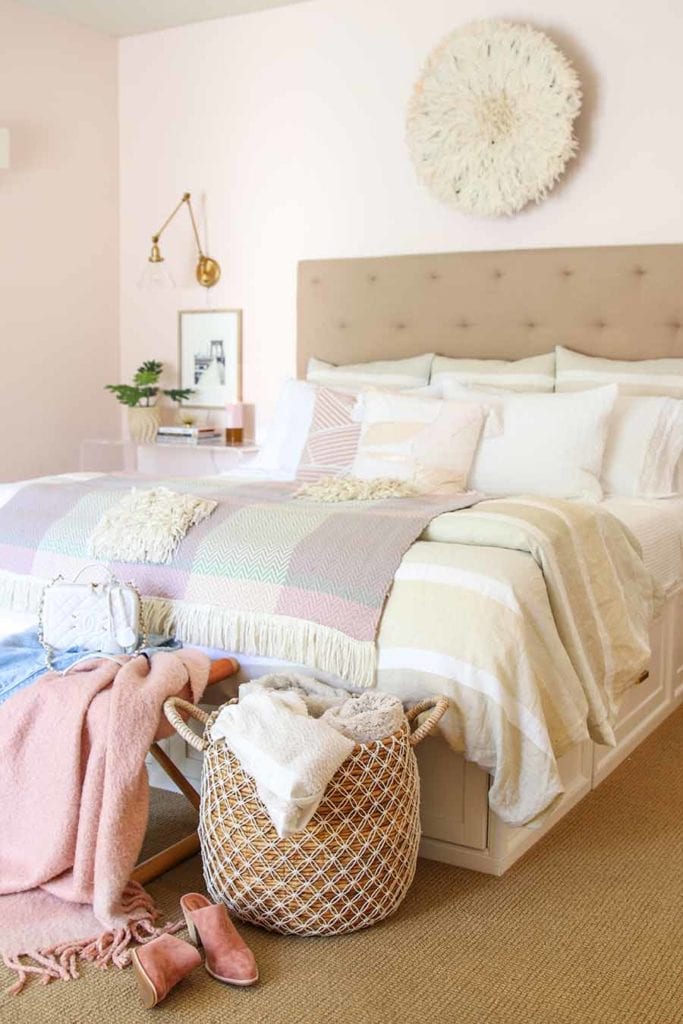 This week I was part of this Beautiful Bedrooms tour and shared my Master Bedroom Refresh. I hope you can check it out! It is the most serene space. A perfect retreat after a busy day!
Janine's Feature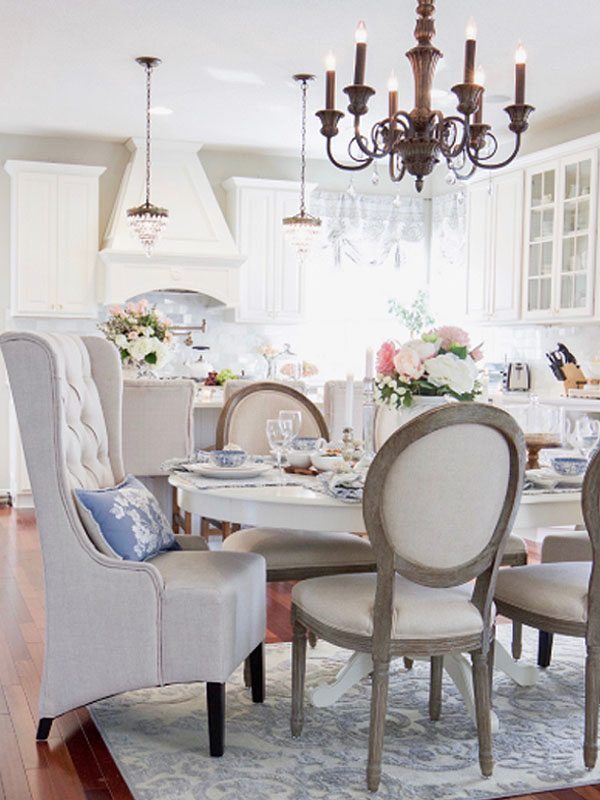 Kim and Lacey from Styled with Lace created a fabulous table that is full of inspiring spring home decor. They teamed up with Birch Lane and Stonewall Kitchen for a great dining experience. I also collaborated with these terrific companies in my spring entertaining post. You don't want to miss out on their great sweepstakes giveaway!
Jodie and Julie's Feature
Our friend Sherry from Savy Apron shared her incredible DIY makeover, DIY Faux Floral Wallpaper with Sharpie Pen. We can't wait for you to take a look. Jodie and I know you'll be as excited as we are with plenty of take-away ideas to use in your own spaces.
On the topic of favorite Budget DIY projects we still aren't over the transformation of Jodie's fireplace with her Fireplace Stencil Project. If you haven't read the blog post yet you will definitely want to check out all the details of how she created the look of REAL hand painted tiles for a tiny fraction of the cost (less than $100!!)