How To Take Better Family Christmas Card Photos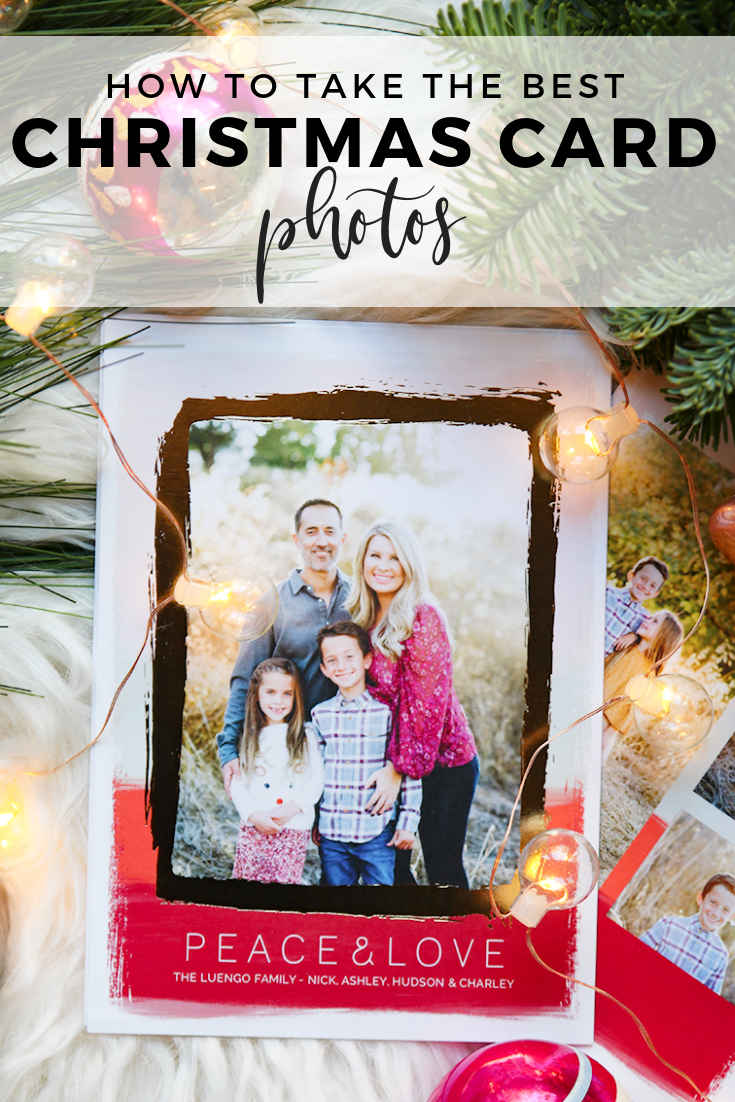 We took our family Christmas Card photos with my sister, Wendy a few weeks ago. I look forward to this outing each year as it's really the only chance we get to have a pictures taken with all four of us in it!
I am lucky that I have a talented photographer as a sister. But, you can get great family Christmas card pictures with just a simple point and shoot camera or your iPhone! I sat down with Wendy and asked her to give us some photography advice. I can't wait to share with you my favorite tips and tricks for how to take better family Christmas card photos! Including the best place to order your custom holiday cards from.
Thank you to Mixbook for sponsoring this post.

The Best place to get your holiday photo cards
This year I ordered my cards from Mixbook. And I loved how easy it was to order my Christmas cards and customize the message. You can even change the font to something more fitting for your family!
You can also change the layout on the back of the cards to feature more or less photos. I like to add a few candid photos to the back of our holiday cards. And one year I even included a snapshot from each month of the year (just taken with my iPhone)! It's so nice for relatives and friends that live farther away to get a glimpse into what they have missed from you over the year.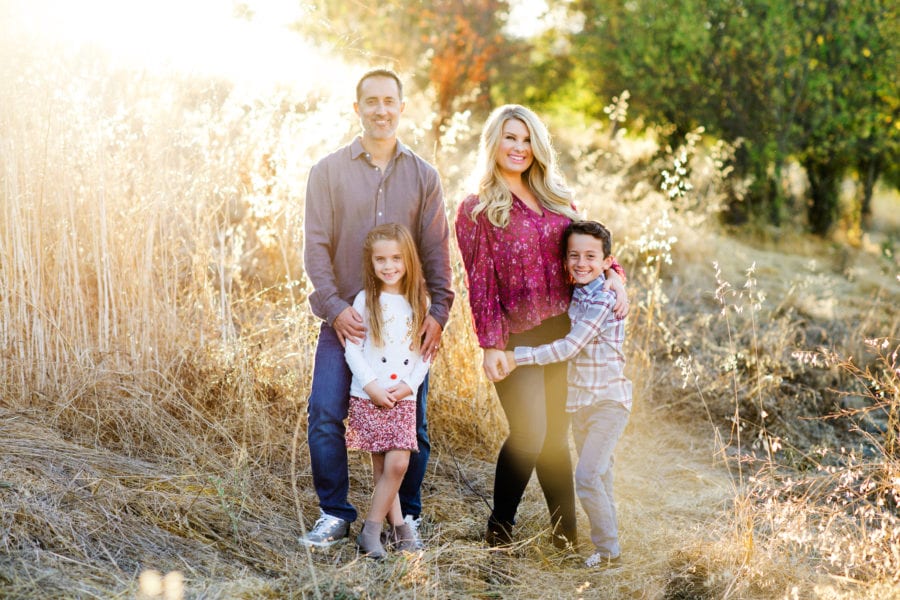 The ordering process is so simple with Mixbook. You upload your photos into the design you choose and can even crop the photo to fit the Christmas card better. One of my favorite things they offer are custom return address labels that matched our cards and had a picture of my kids on it! What a cute detail.
And Mixbook is offering an amazing coupon just for my readers! Take 50% Off Holiday Card Orders – New Customers Only – Expires 12/10/18.
Use code: GLAM50.
Click here to shop their huge selection of holiday card designs.
Ordering your holiday cards online is such a huge time saver. And I love the endless options of designs to fit every family's style!
Now, I can't wait to share all the photography tips that my sister Wendy has shared with me. She has some very useful advice for how to take better family Christmas card photos!
What should you wear for Christmas card photos?
I have two general tips for clients.
First, consider where the photos will be displayed, and dress to match that room and style. If your photos will be displayed in your home and your home is minimalist with black and white interiors, consider keeping your wardrobe simple, clean, and tailored. If your home is rustic farmhouse, you might wear more casual, eclectic clothing.
Lastly, I advise clients to find your outfit first, something that you look and feel amazing in, and then dress your family around your outfit for your family Christmas card photos.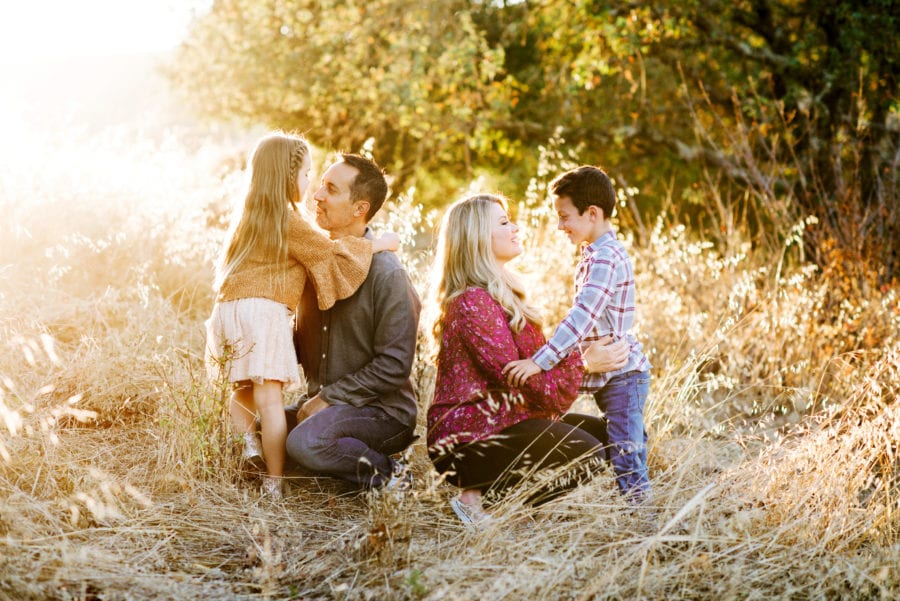 How can you take great Christmas card photos at home?
If you're taking Christmas card photos at home, I recommend taking them outside with natural light. When it's sunny, find some open shade and face the sun. But, if it's cloudy try and figure out where the sun is hiding and face it. That way you'll avoid harsh shadows.
Use a tripod and the self timer on your camera or have a neighbor come over and snap a few. And if you can't take them outside, find a window inside your home without direct light (or open your front door and stand in the opening). Then take the photo using the natural light from the window.
And output from lamps and indoor lights can distort colors and create harsh shadows so turn them off. So be aware of your surroundings and make sure all clutter is removed from the background of your photo.
When is a good time to take photos?
The best time to take photos outdoors is an hour or two before sunset or after sunrise. The light is soft and easy to work with.
Indoor photos are best at the brightest time of the day because you're taking advantage of the natural light coming in from the windows and doors.
Be sure the light you're using isn't direct light, meaning the window isn't directly facing the sun, otherwise you'll have harsh contrast in your photos.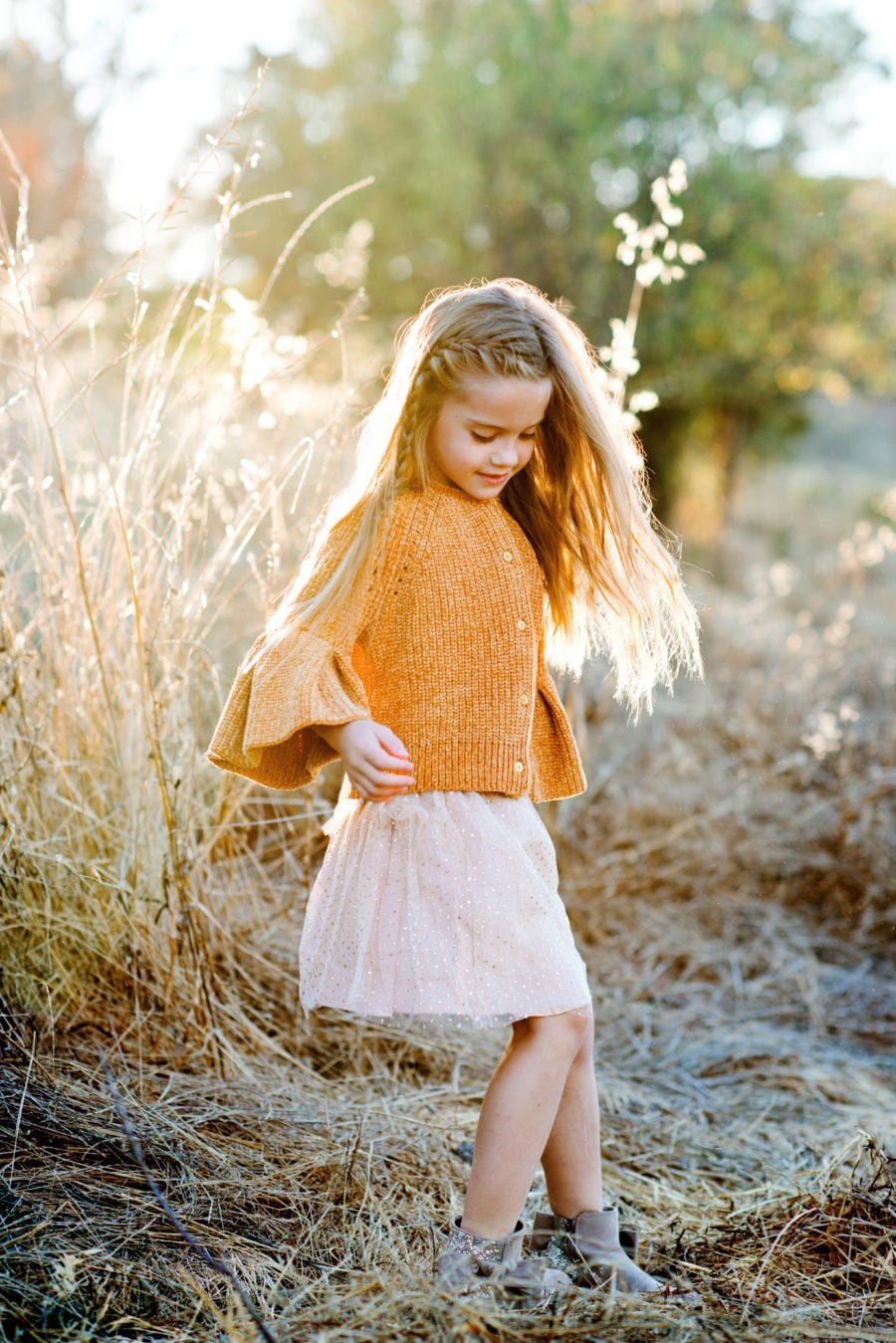 Where should you take family Christmas card photos?
Choose a location that's meaningful to your family. I highly recommend in front of your home. No matter how the photos turn out, having a record of where you lived will be important to you and your family for years to come.
If the beach is a favorite family trip, consider planning ahead and shooting some photos there either in the sand or on a bluff or in the tall grass. If the mountains are more your speed, family photos in a meadow with the mountains as a backdrop would be perfect.
Consider things your family enjoys doing together and incorporate that into your location decisions, ie an ice cream shop, the soccer field, a local hiking trail, your downtown area, the playground, the library (often has big windows with lots of light), museums (with permission), a bridge, or the farm.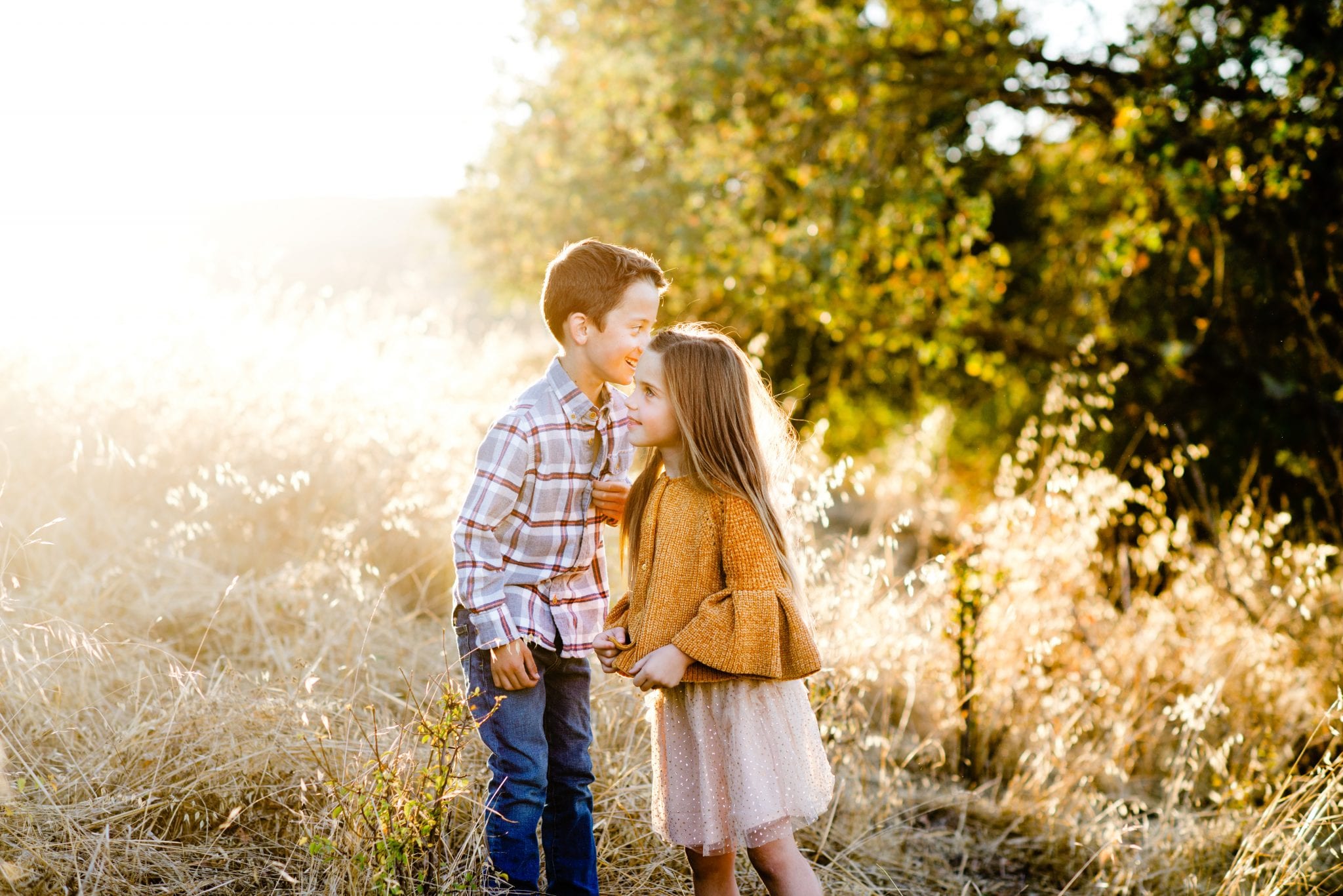 Tips for editing and cropping family christmas card photos
I recommend keeping the editing to a minimum and avoiding heavy and trendy filters. Often a quick exposure increase and a slight saturation boost is all you need. When shooting your photos, be sure to leave room all around your photo in case you need to crop it.
A good rule of thumb is to take two steps back before snapping your photo so you aren't crowding the frame. Remember, you can always crop a photo smaller but you can never make it larger (without some Photoshop magic at least).
Thank you Wendy for these incredible tips!
Now, you should be ready to get out there and take the best family Christmas card photos!
And don't forget to use code GLAM50 for 50% off your Mixbook holiday order. Click HERE to shop.