Check out some of my favorite fall decor. Pieces that I am loving for adding a bit of warmth and seasonal charm to your home.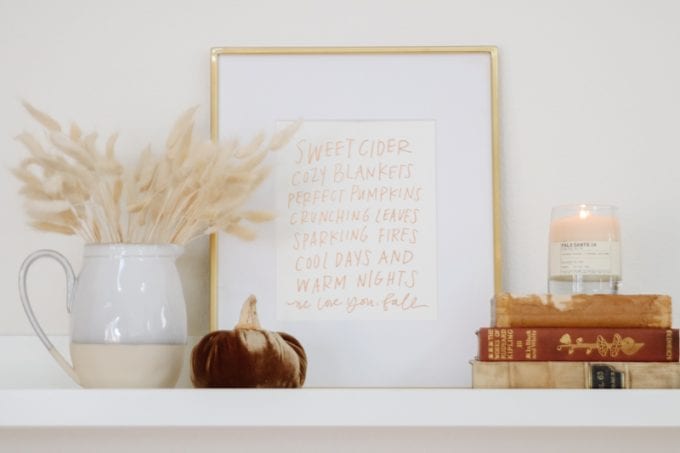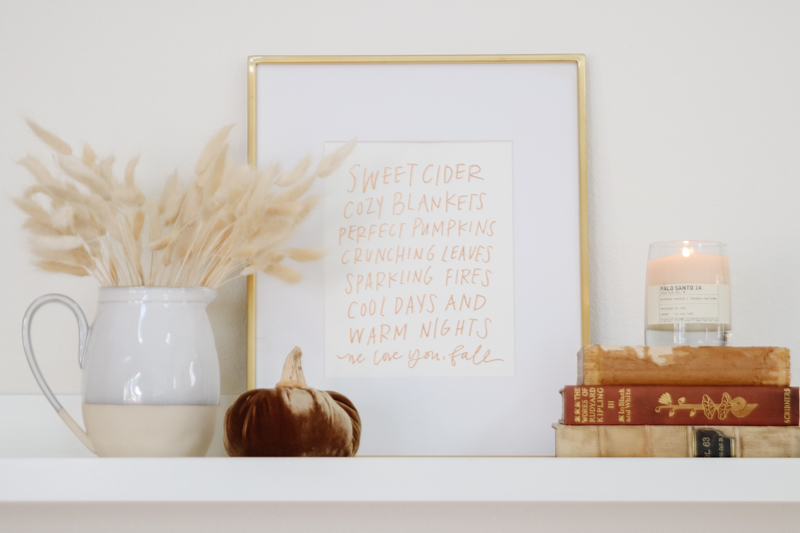 Fall is one of my favorite times to decorate the home. It can be so easy to add a touch of warmth and seasonal vibe to your space.
Favorite Fall Decor For Your Home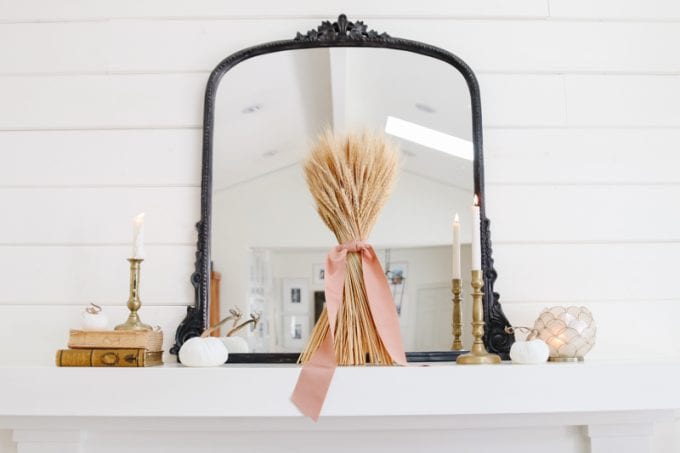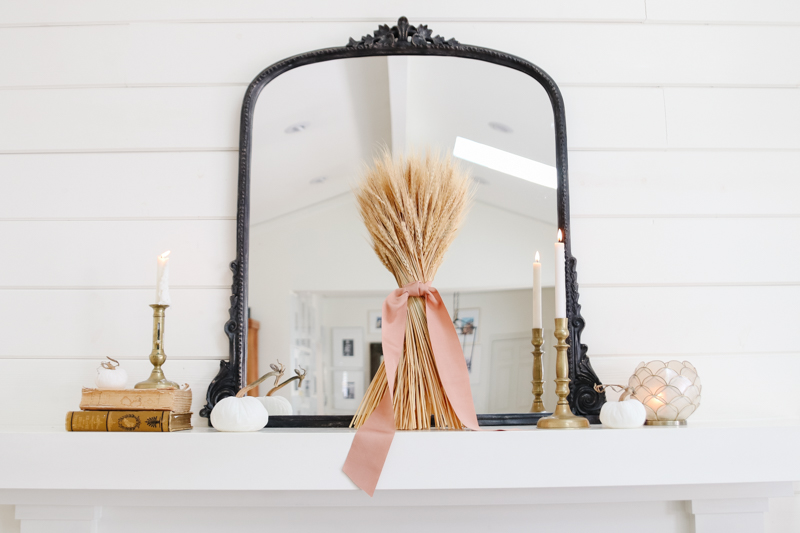 Here are some of my fall decor favorite pieces that I am loving right now. Everything from velvet pumpkins to warm wooden bowls, these items are an easy way to add a bit of fall vibe to your space.
Velvet Pumpkins With Real Stems
Over the years I have been collecting these beautiful velvet pumpkins. I bring them out every fall and love scattering them around the house.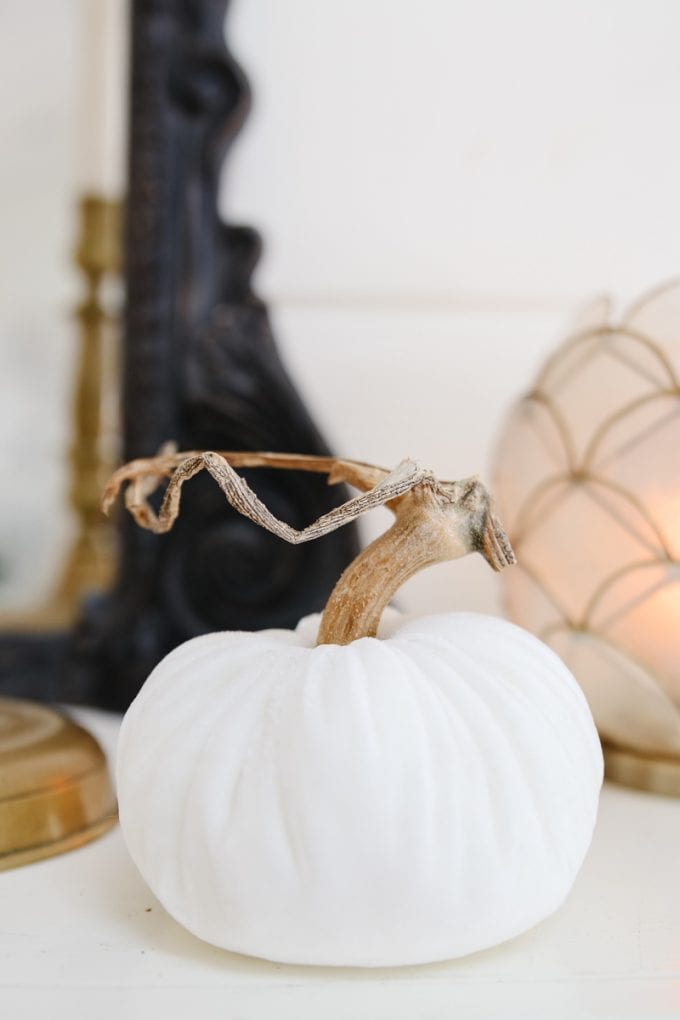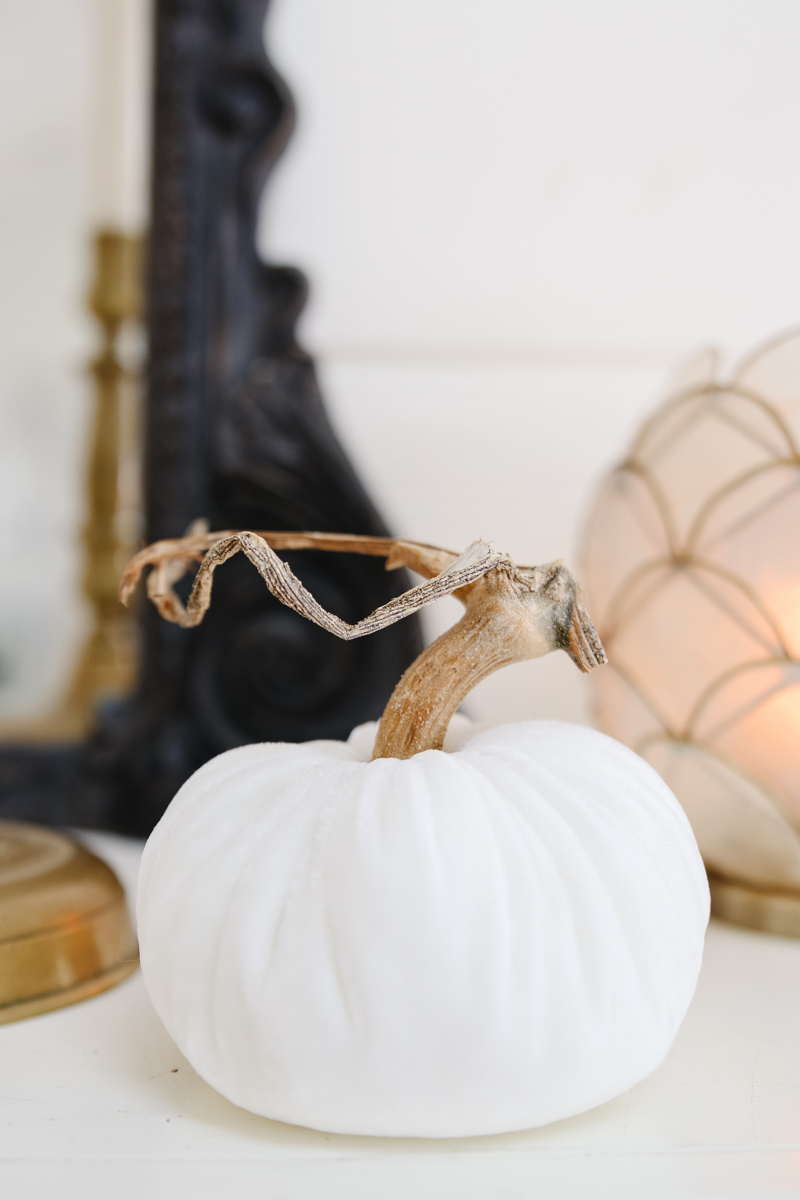 They look perfect on your mantel, shelves, and even on a seasonal tablescape. And I love using them on top of a place setting for an easy Thanksgiving table decoration.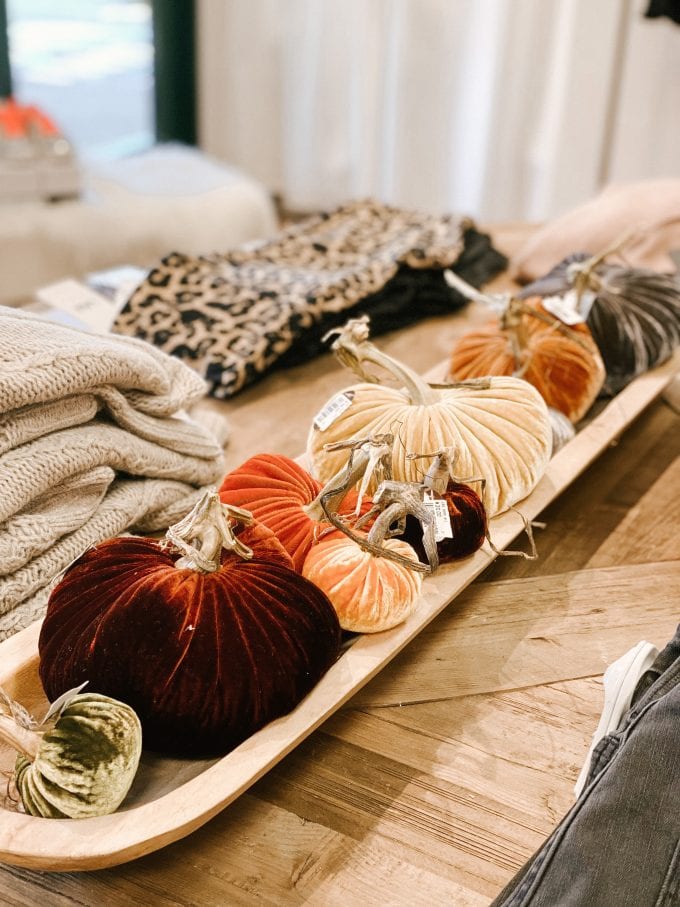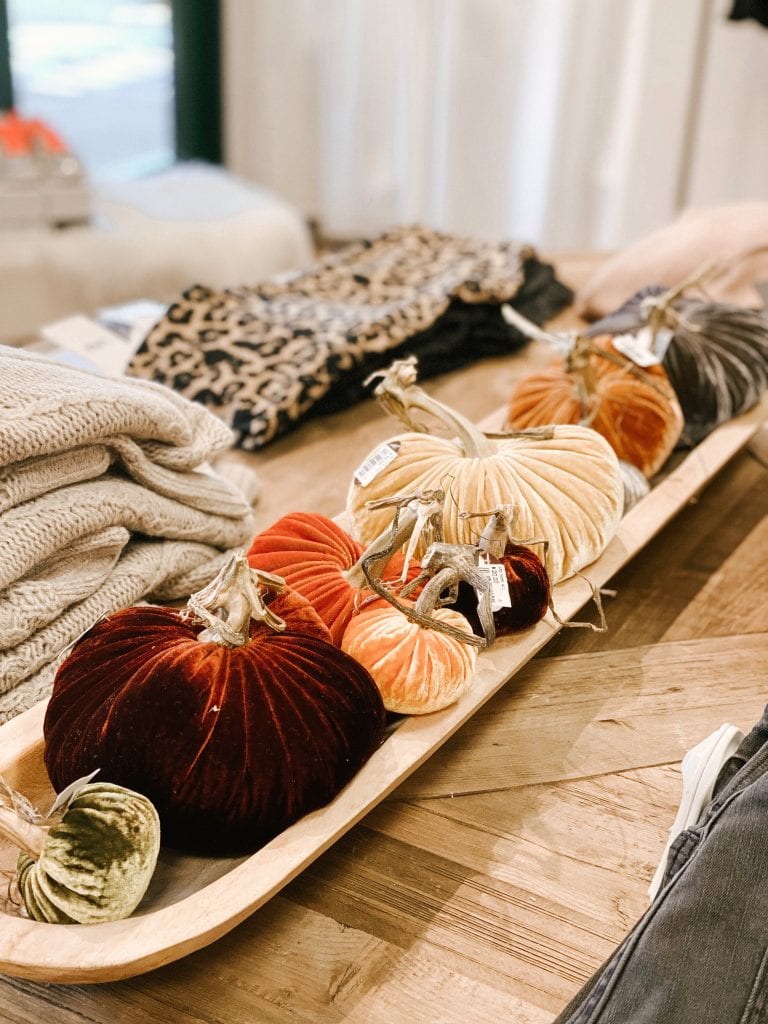 I love them so much that I just added to them to my store. And I picked out my favorite pumpkins in a wide variety of sizes and colors. Mix and match to create the perfect pumpkin patch.
You can shop all the pumpkins that I have hand selected HERE.
Favorite Fall Wood Accessories & Decor
An easy way to add warmth and cozy charm to your home is with wood accessories. And these items can also be very practical too.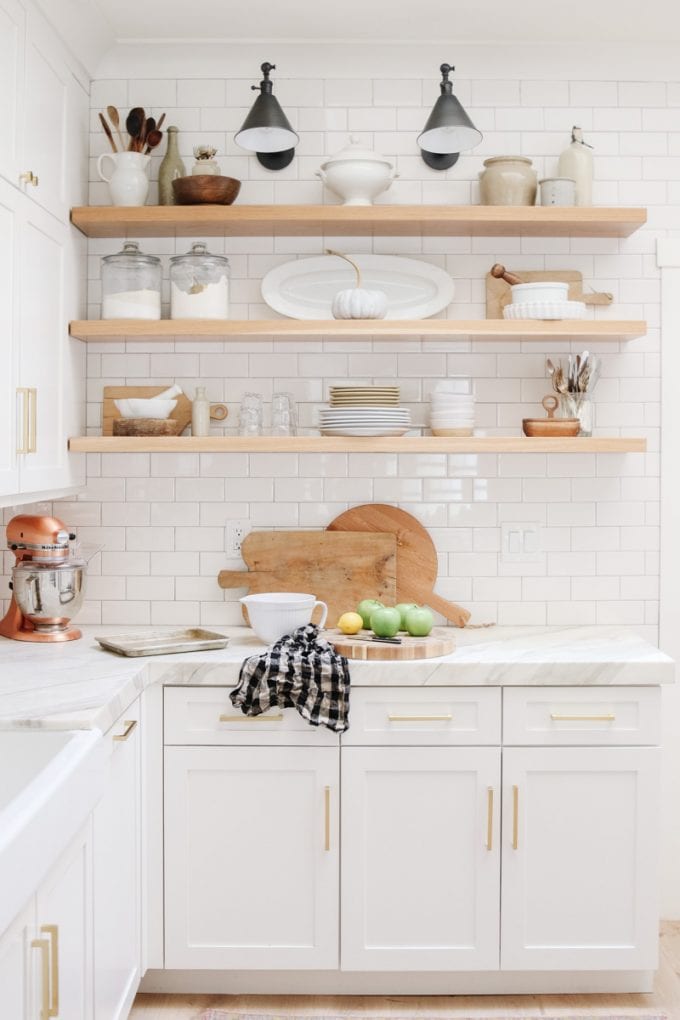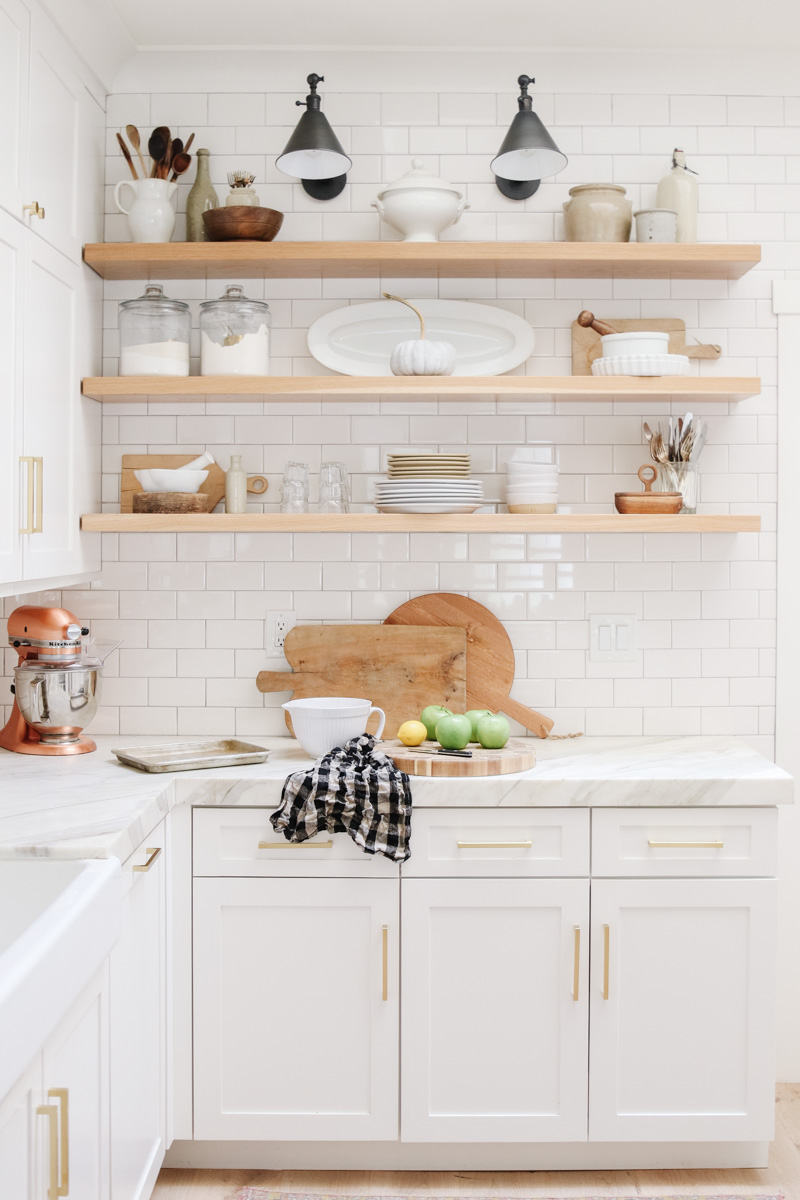 Wood charcuterie boards are one of my favorite fall decor items. They are a great place to start when adding some warm wood tones to your home.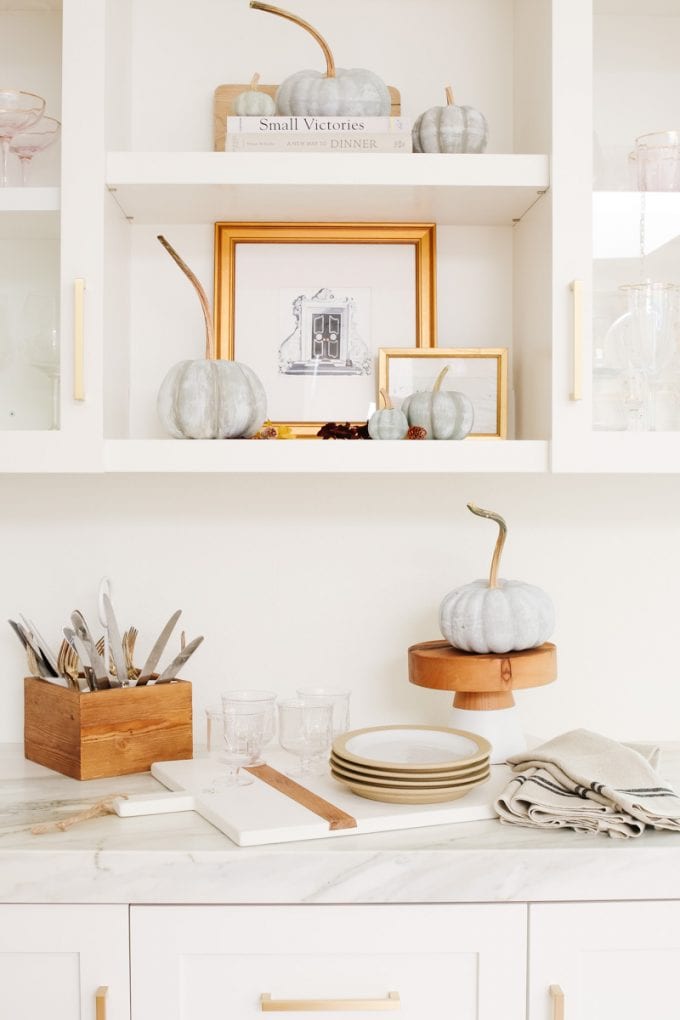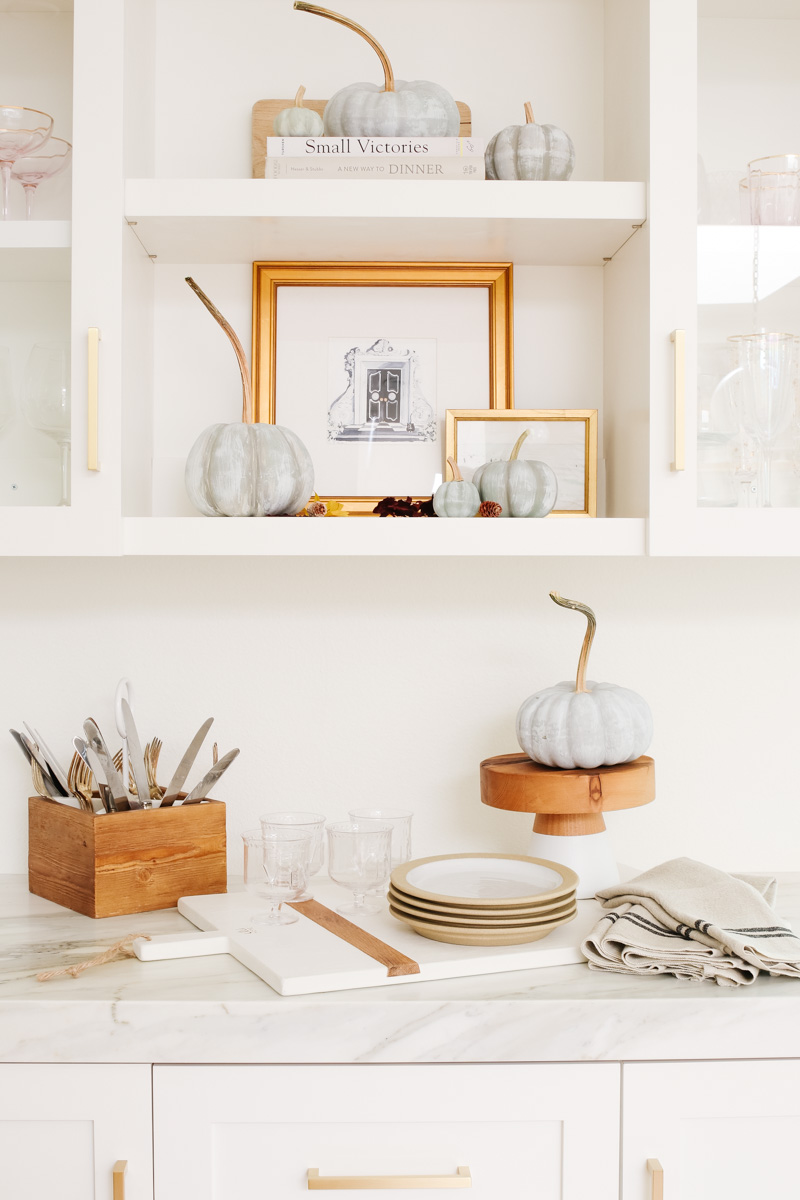 Lean them up against your backsplash or place them on your counter to hold and gather items. They are practical as well and great for serving up a planned or impromptu fall spread!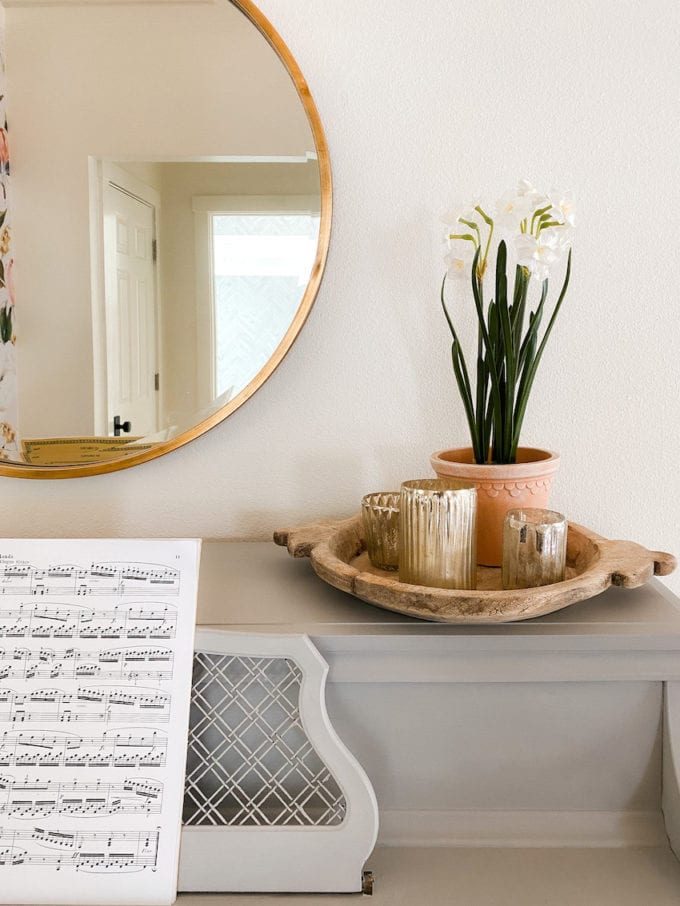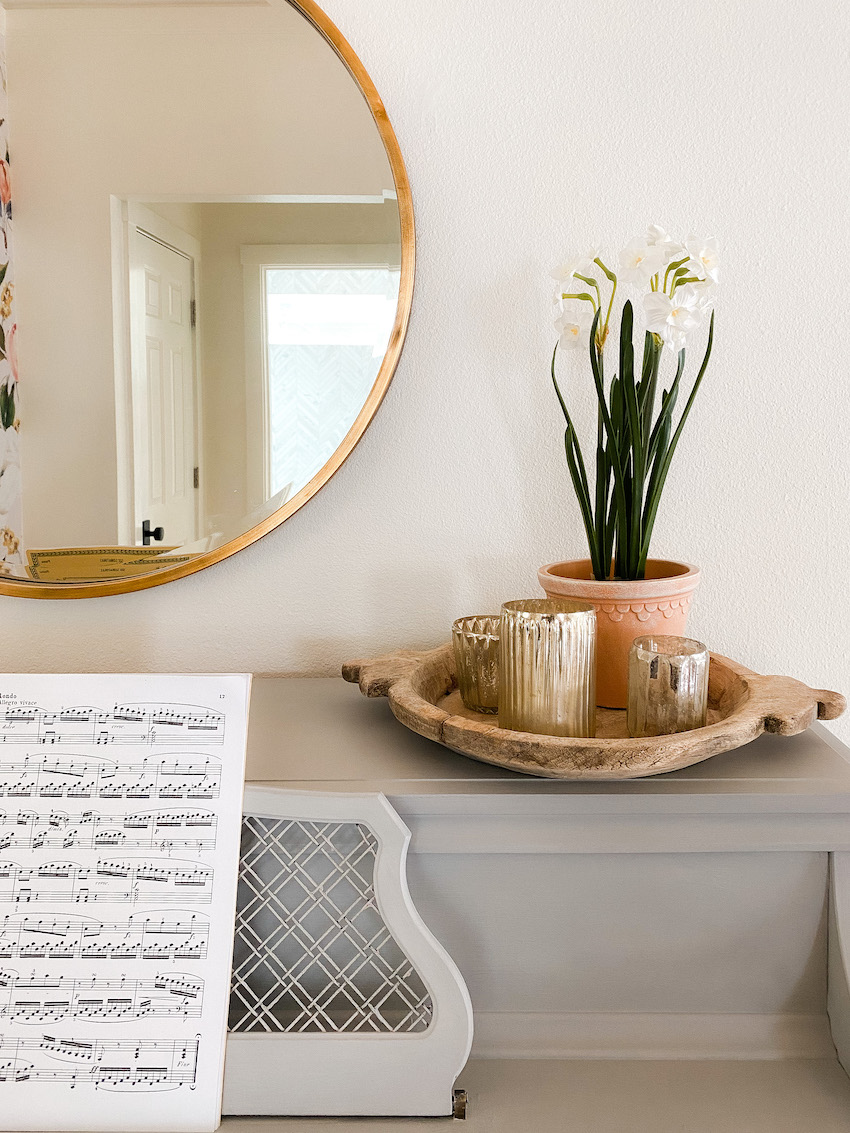 Use bowls to hold and collect useful items in your home. I love this reclaimed wood bowl that is great for holding a potted plant, a few candles or some velvet pumpkins!
Shop:
Favorite Fall Decor: Vases and Pitchers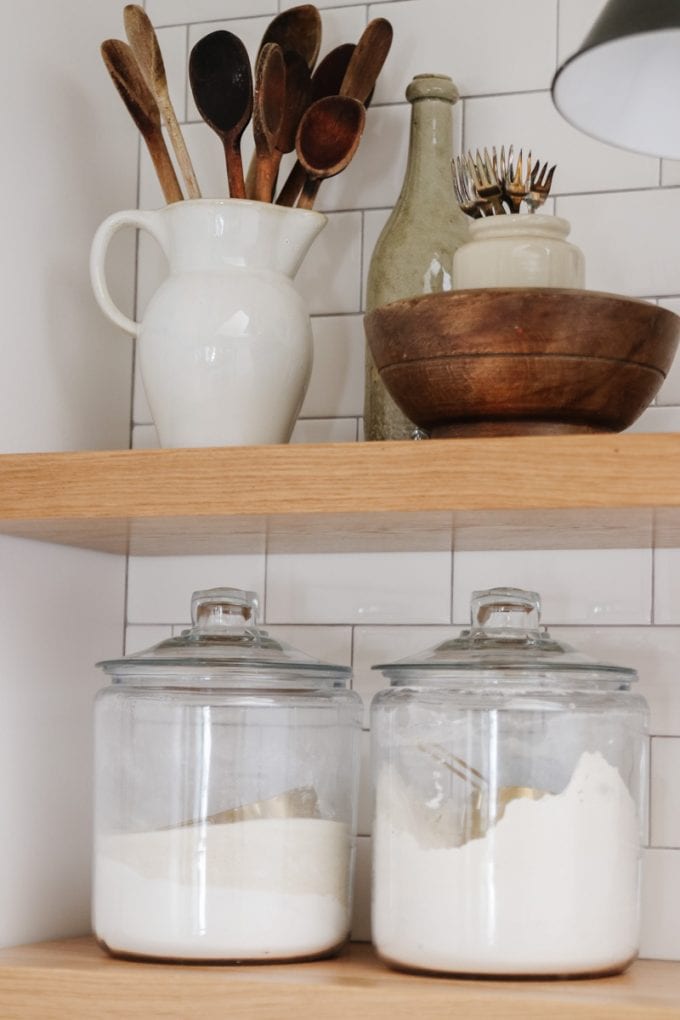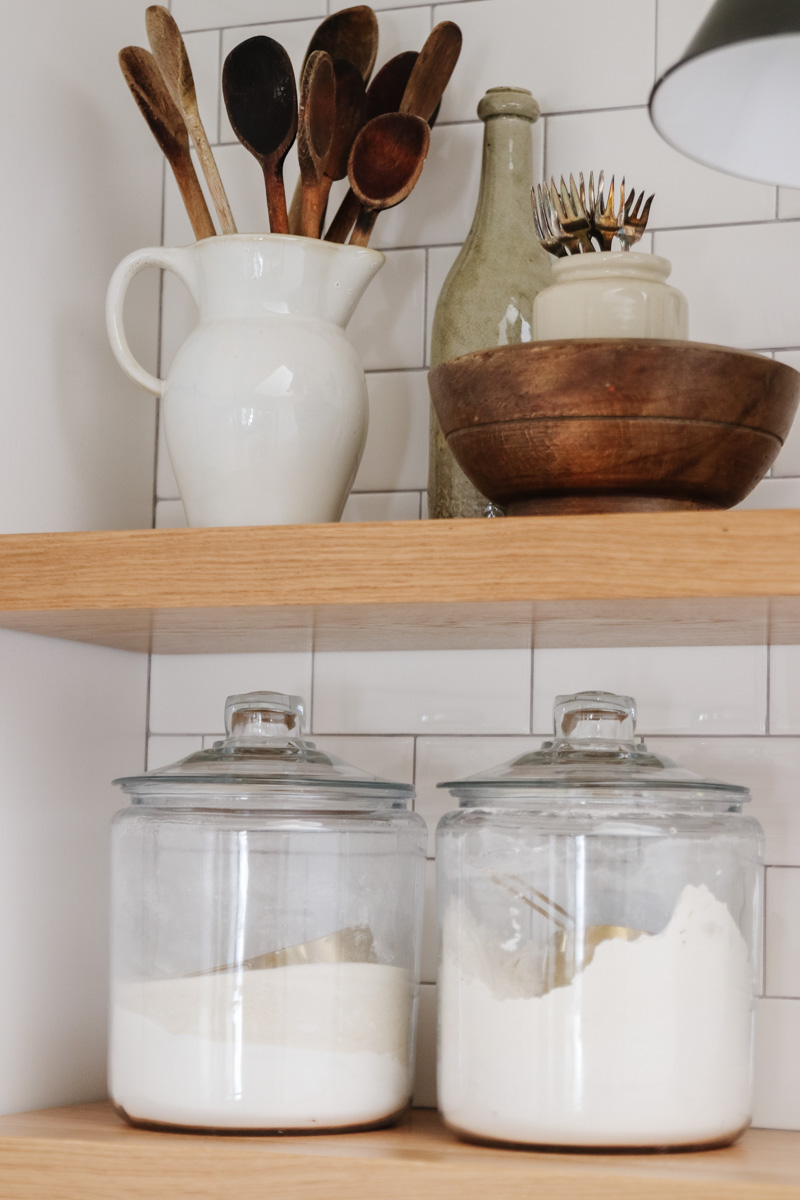 Collecting and displaying pretty pitchers and vases is my weakness. I use them throughout my home and love the practicality they provide as well!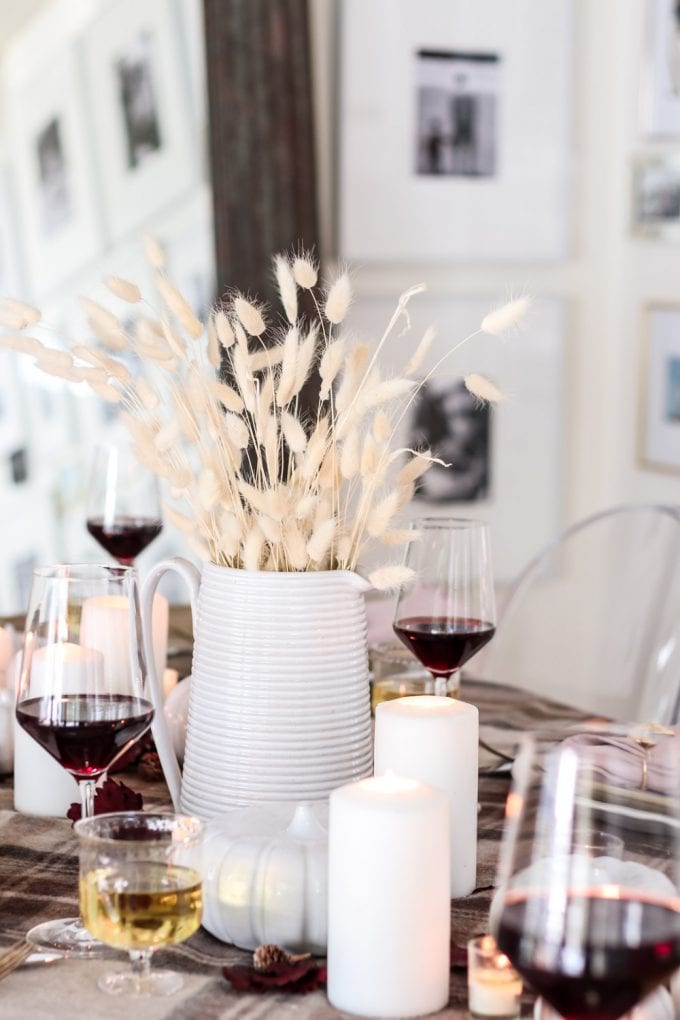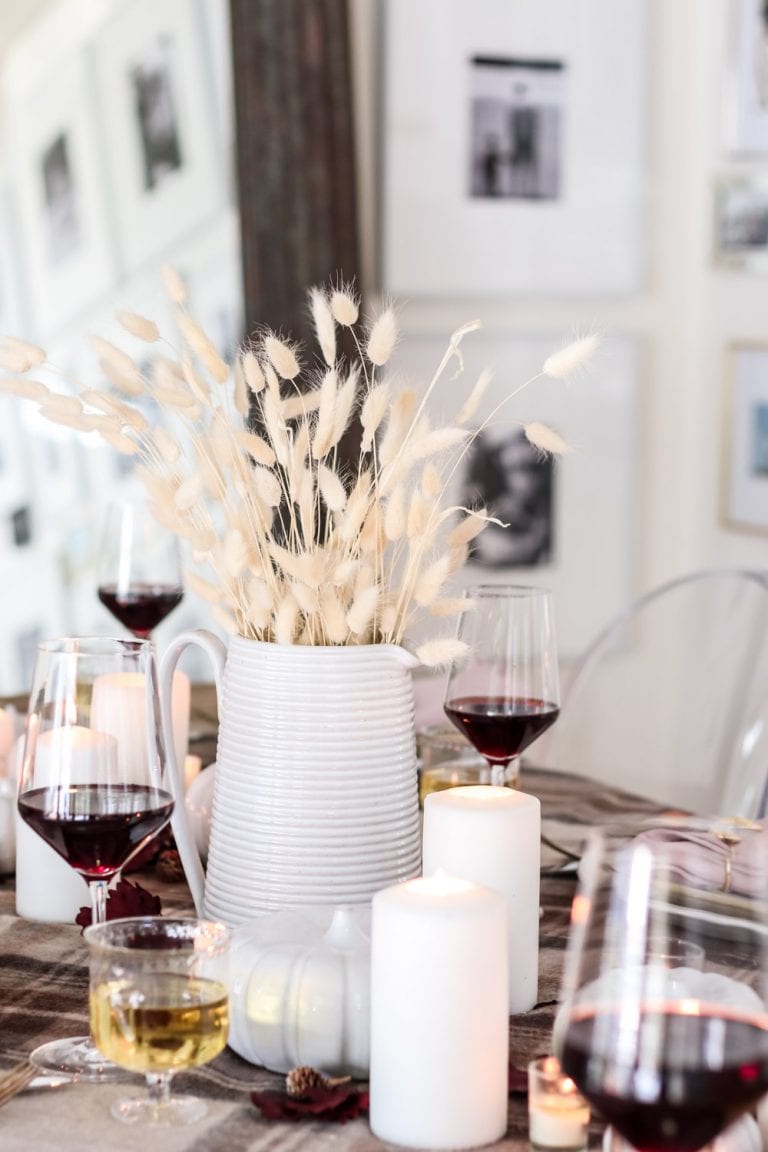 I have curated a great selection of my favorites in my shop. Like this hand thrown Hemlock Pitcher from Farmhouse Pottery. There's nothing not to love about the simplicity of it's design and one-of-a-kind ridging and handle.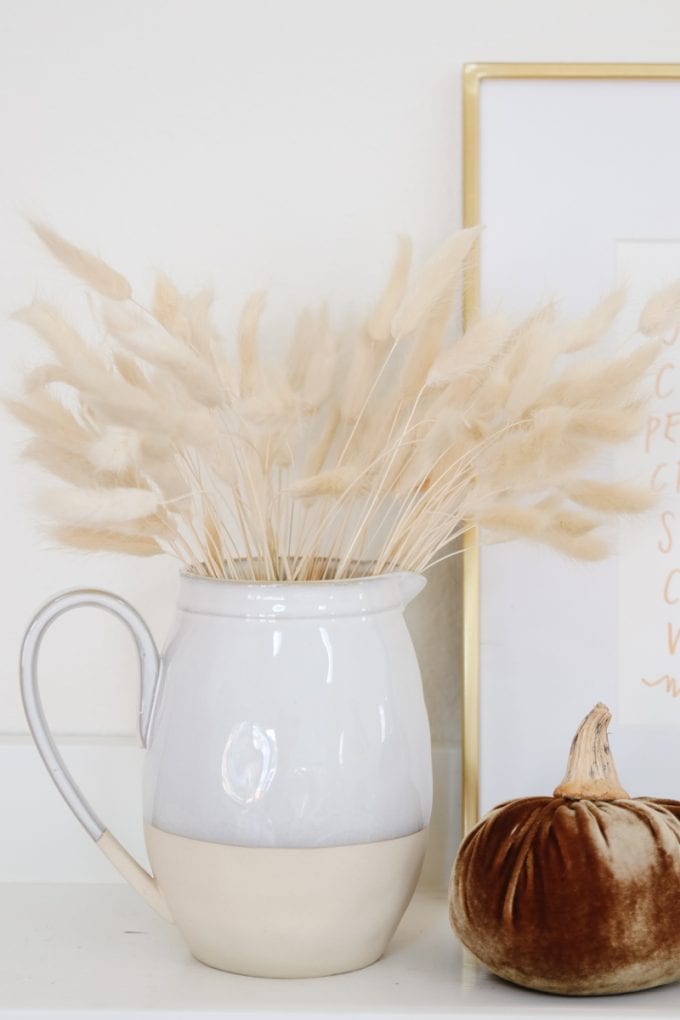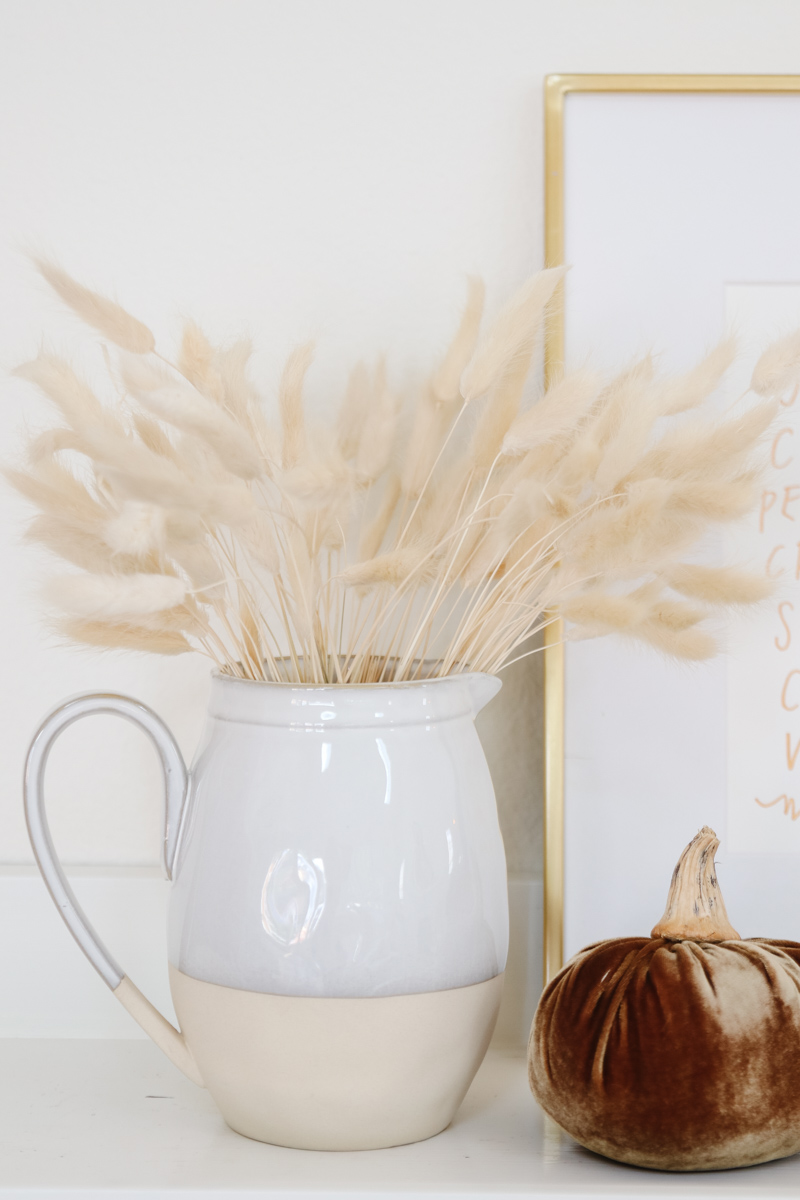 And on the other end of the price spectrum, this Stoneware Pitcher offers unique details without the heftier price tag.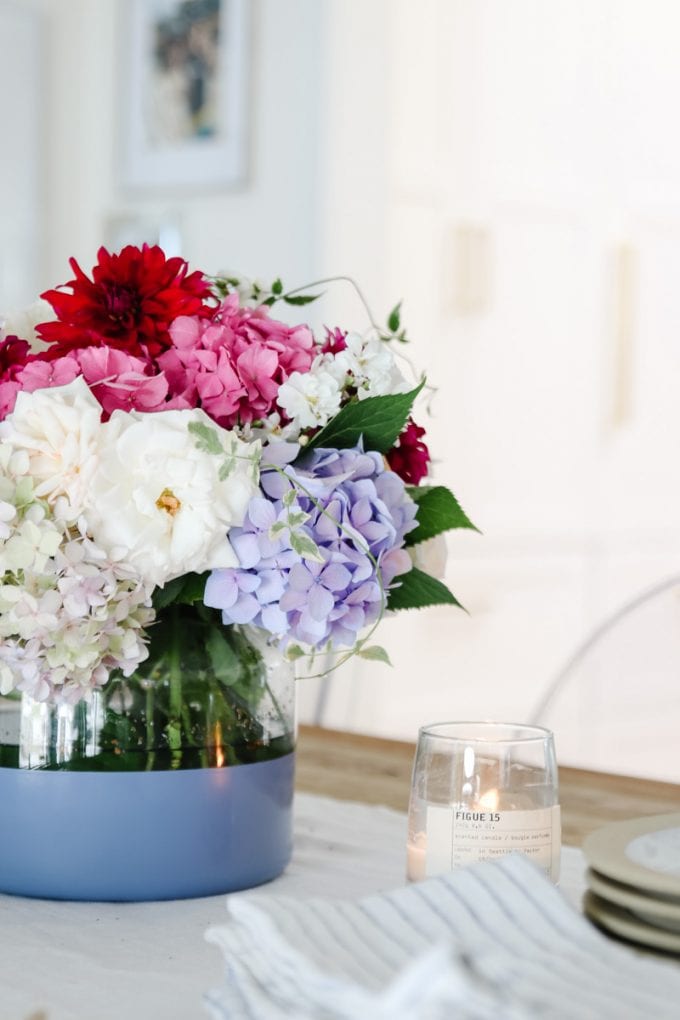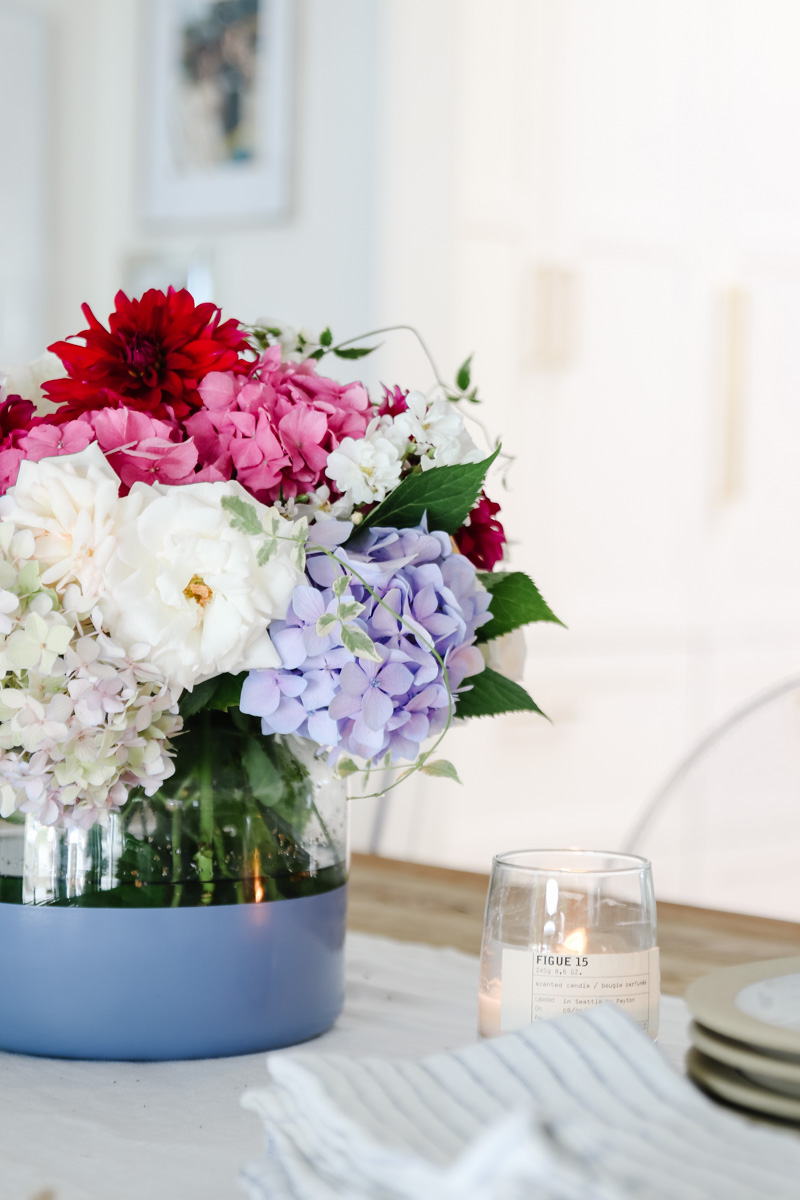 And another fall decor favorite are these these Color Block Mason Jars. The bottom color banding hides the dirty water and cut end of the stems. And they are a great way to add some color to your home!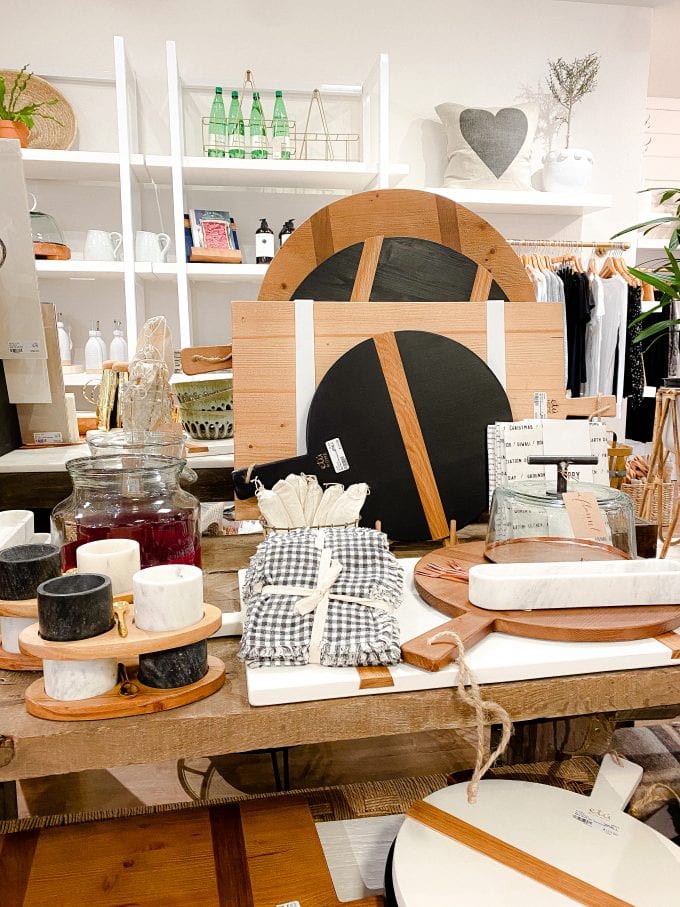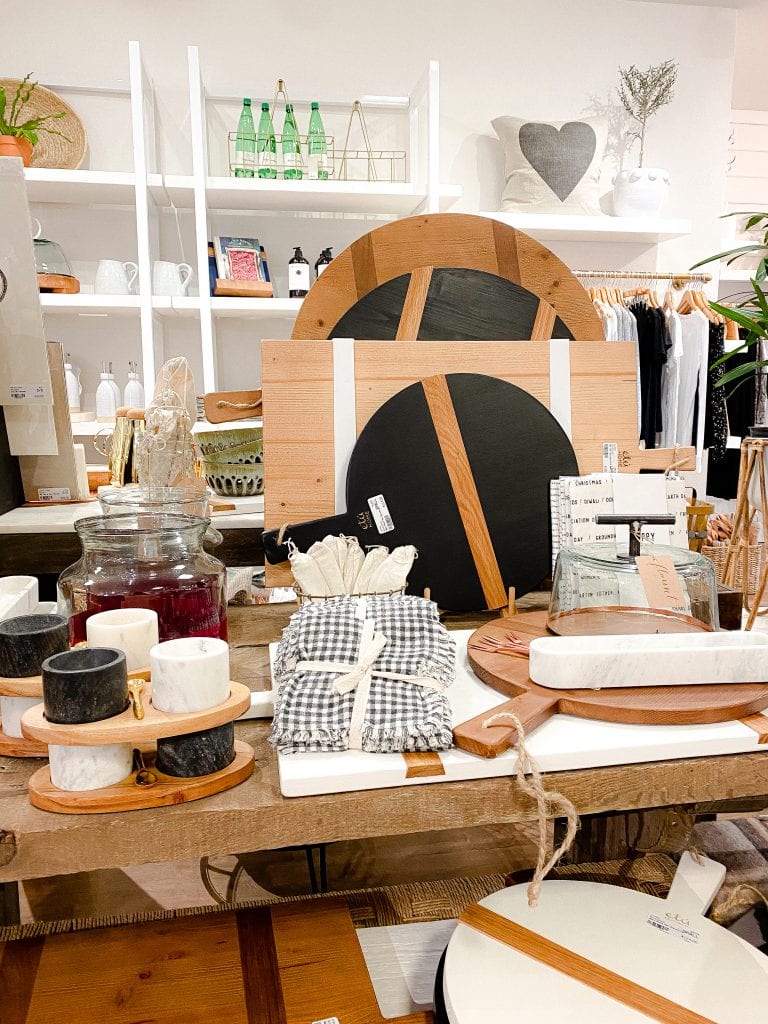 The newest color for fall is this beautiful merlot.
Shop:
Favorite Cozy Wool Tartan Blankets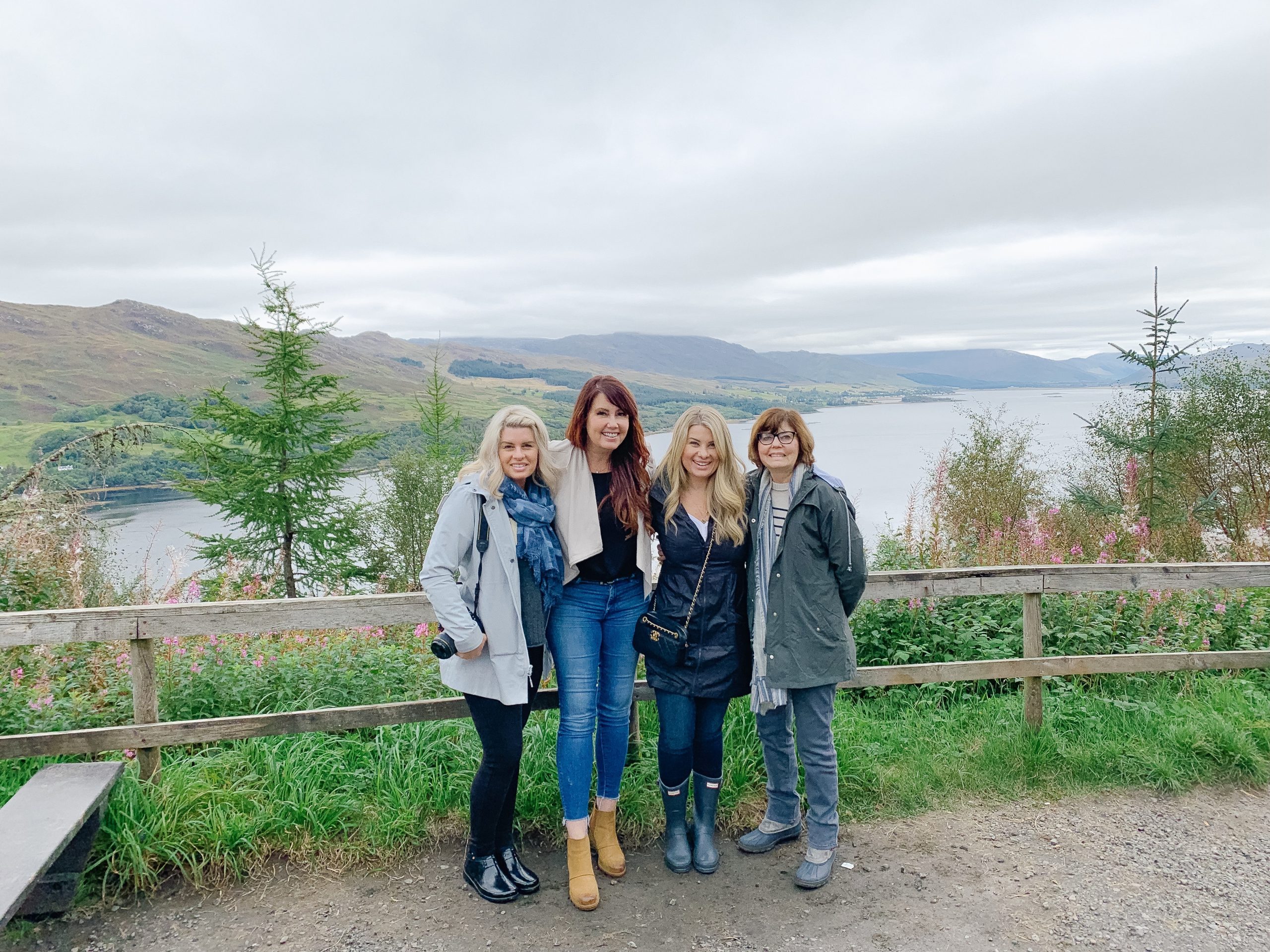 I took a trip to Edinburgh, Scotland last fall with my mom and two sisters. It was such an amazing experience! Whenever I travel I am always inspired by the different cultures and local design influence.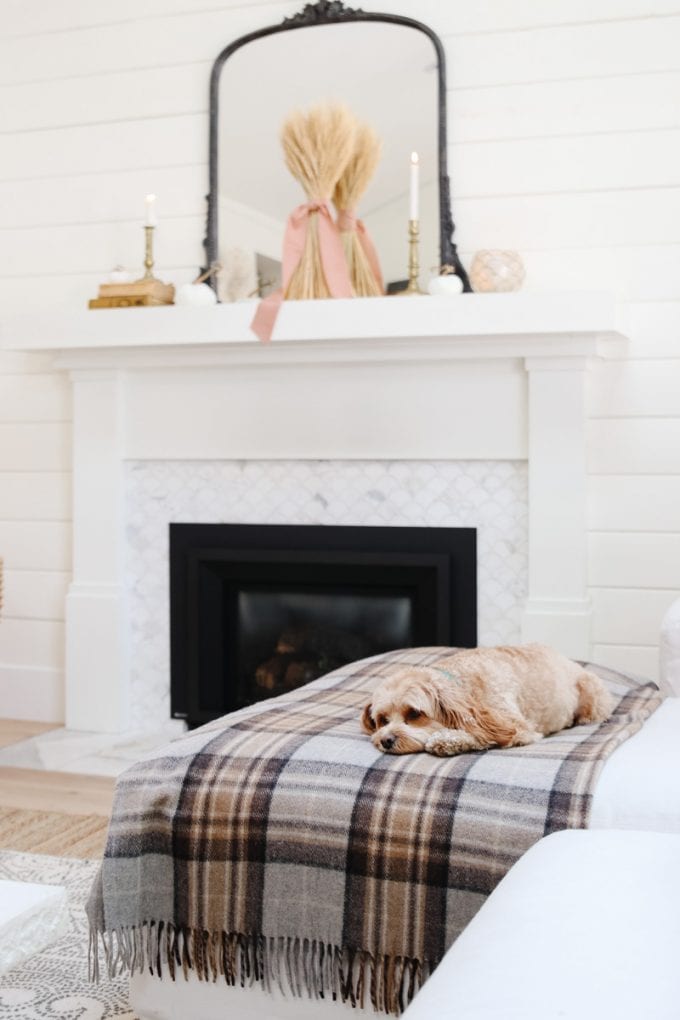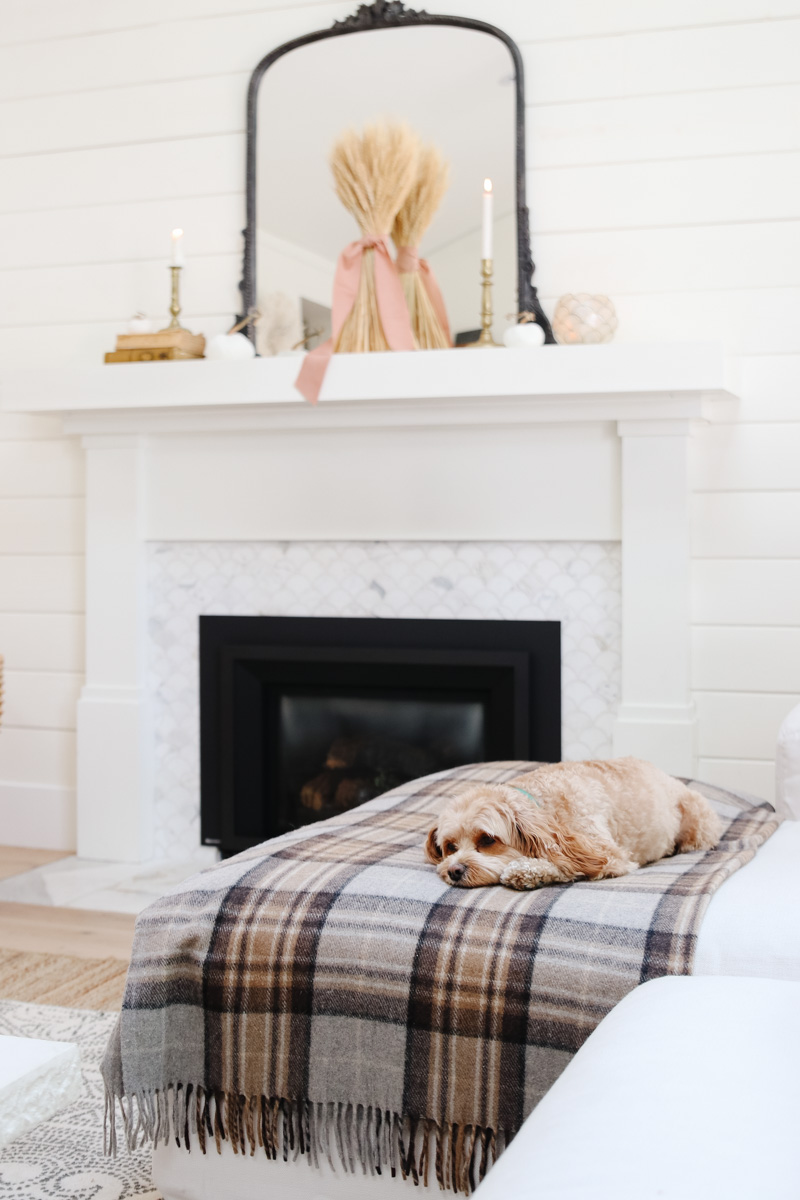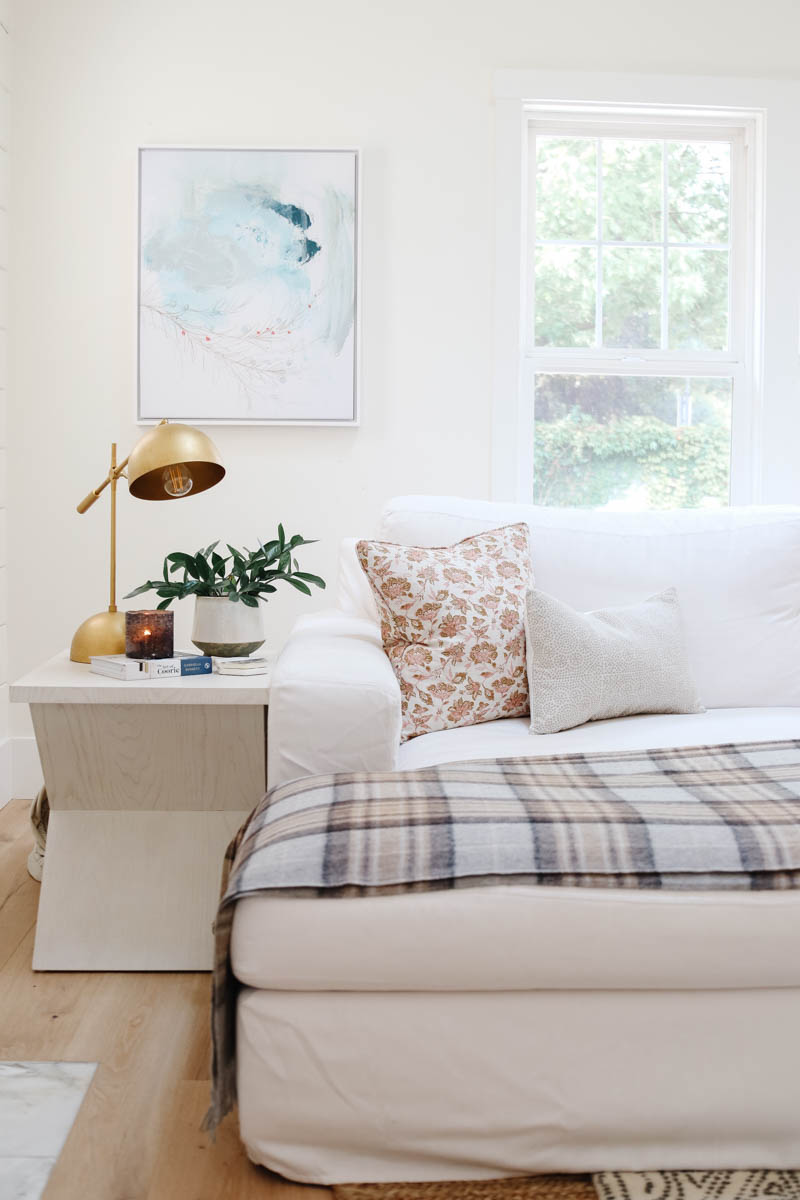 I picked up these recycled wool tartan blankets on our trip and have added them to my shop. And I use it at the foot of my chaise lounge.
It keeps the sofa clean from little feet and also adds an element of cozy charm.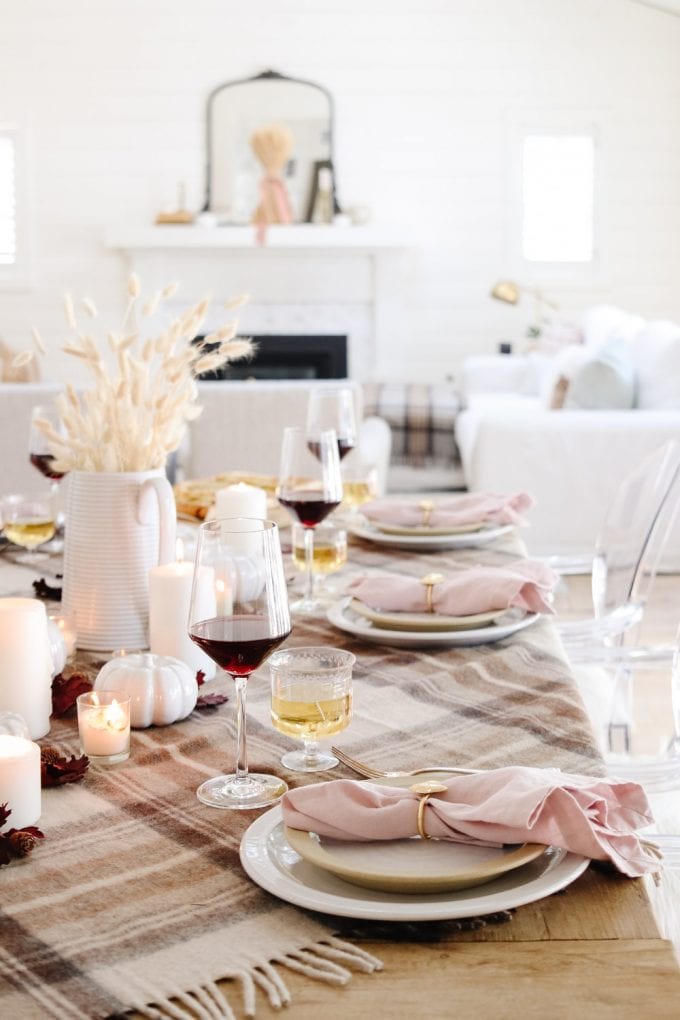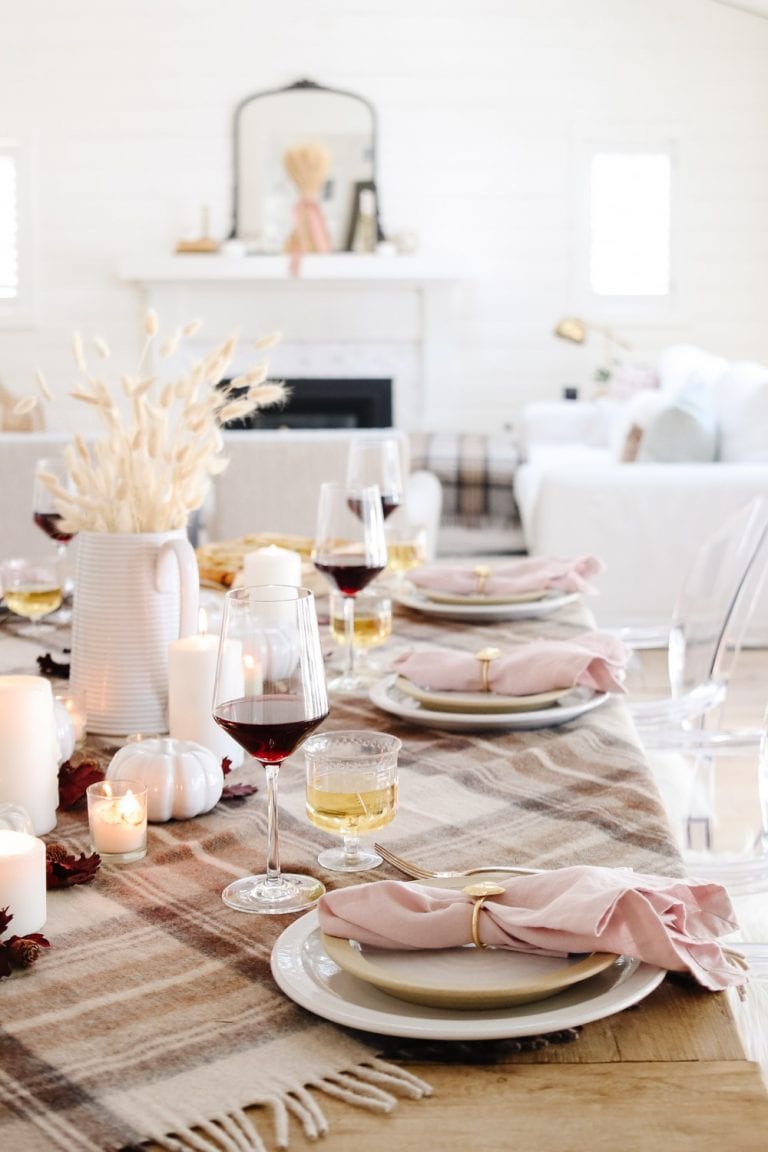 And I also used it as a tablecloth for this Cozy Fall Tablescape. See, it's a great backdrop for an intimate fall dinner or gathering.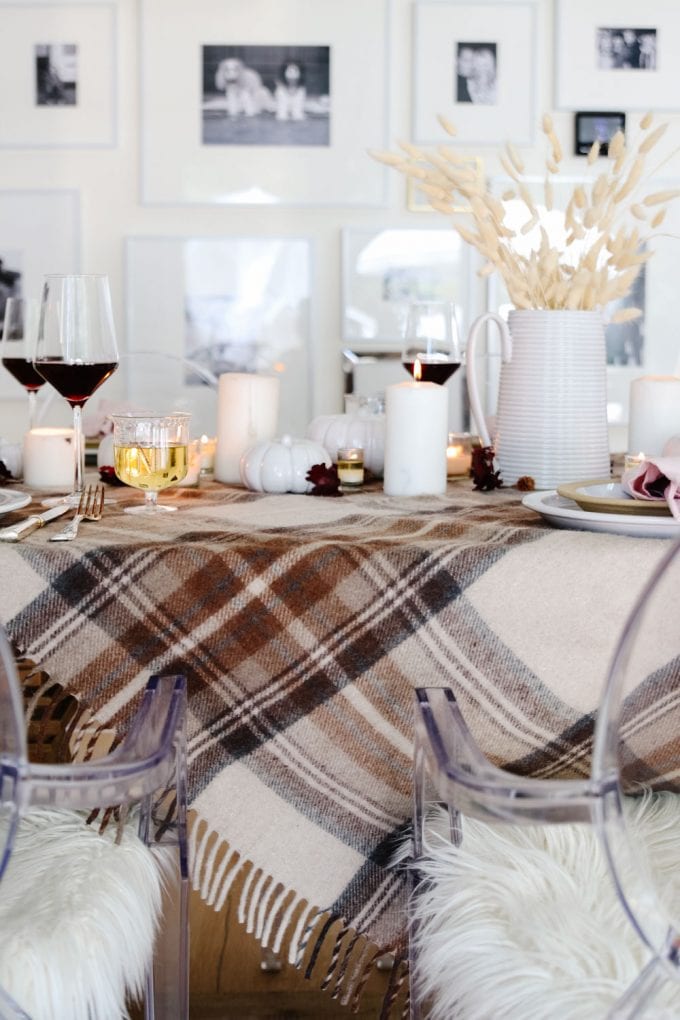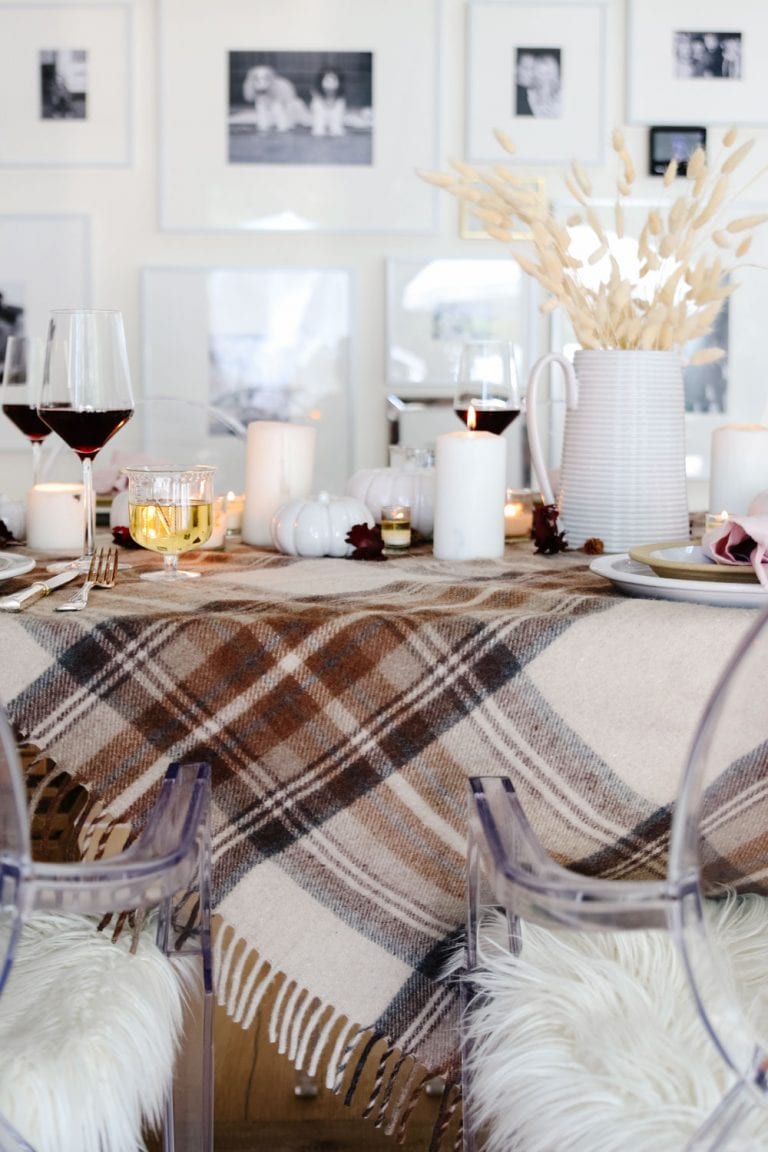 Another fall decor favorite is this picnic blanket that comes with a leather strap and the woolen blanket is lined in waterproof fabric. These are great as gifts or to stash in the car for sporting events.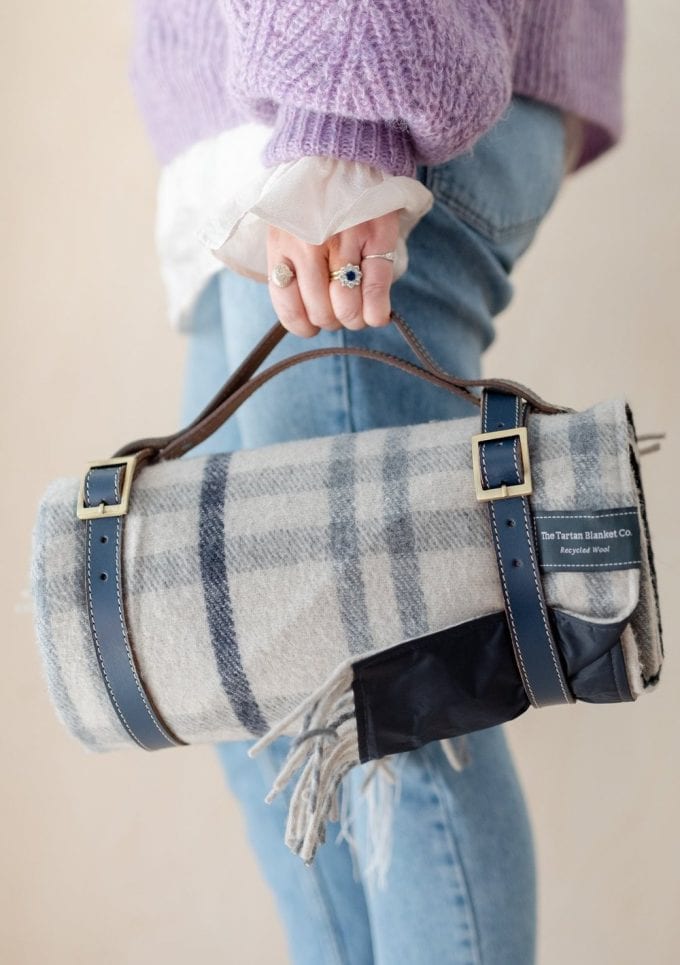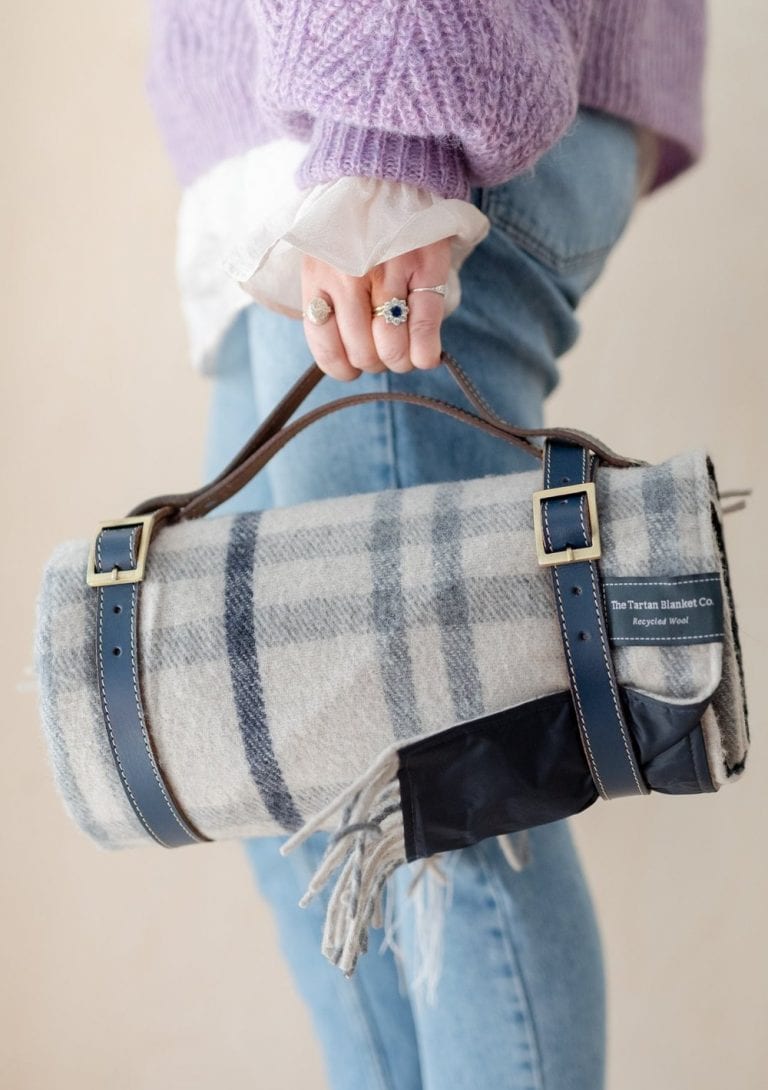 Shop:
Beautiful Stoneware With Reactive Glaze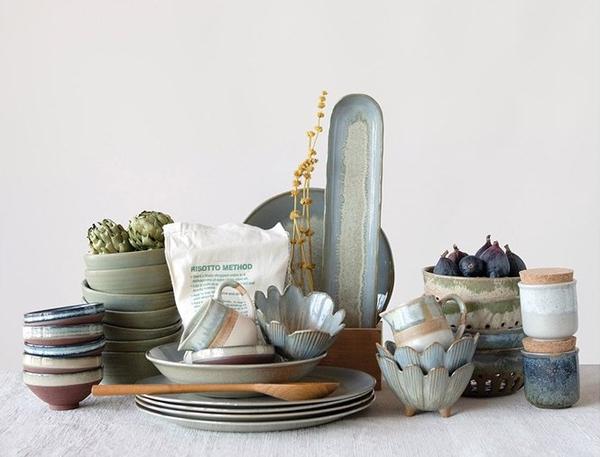 These stoneware pieces are so pretty with their unique reactive glaze and pretty patina.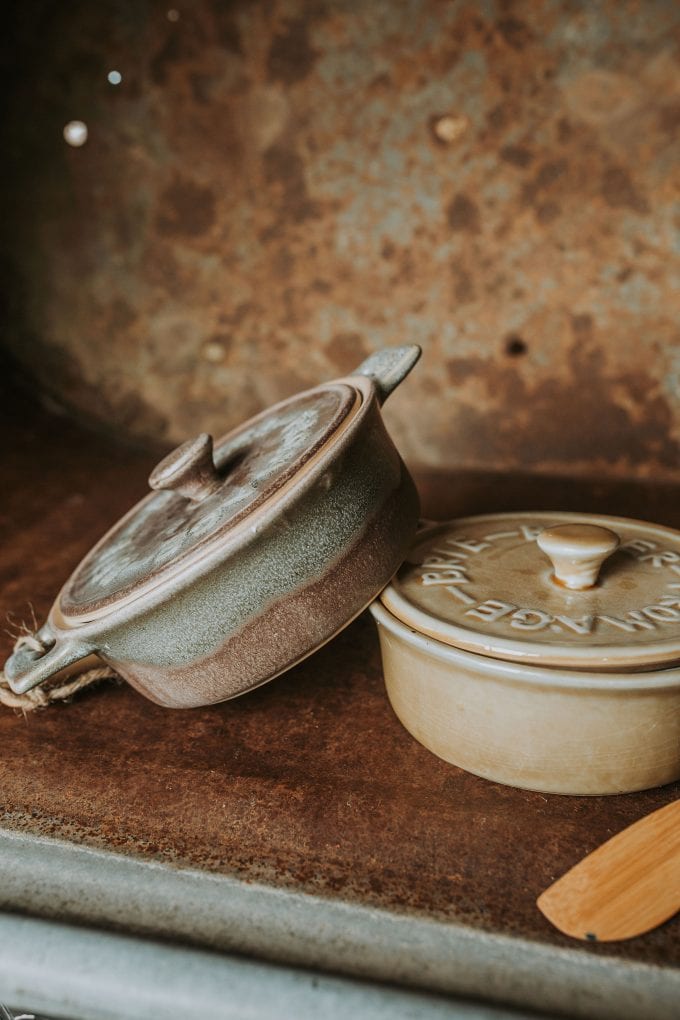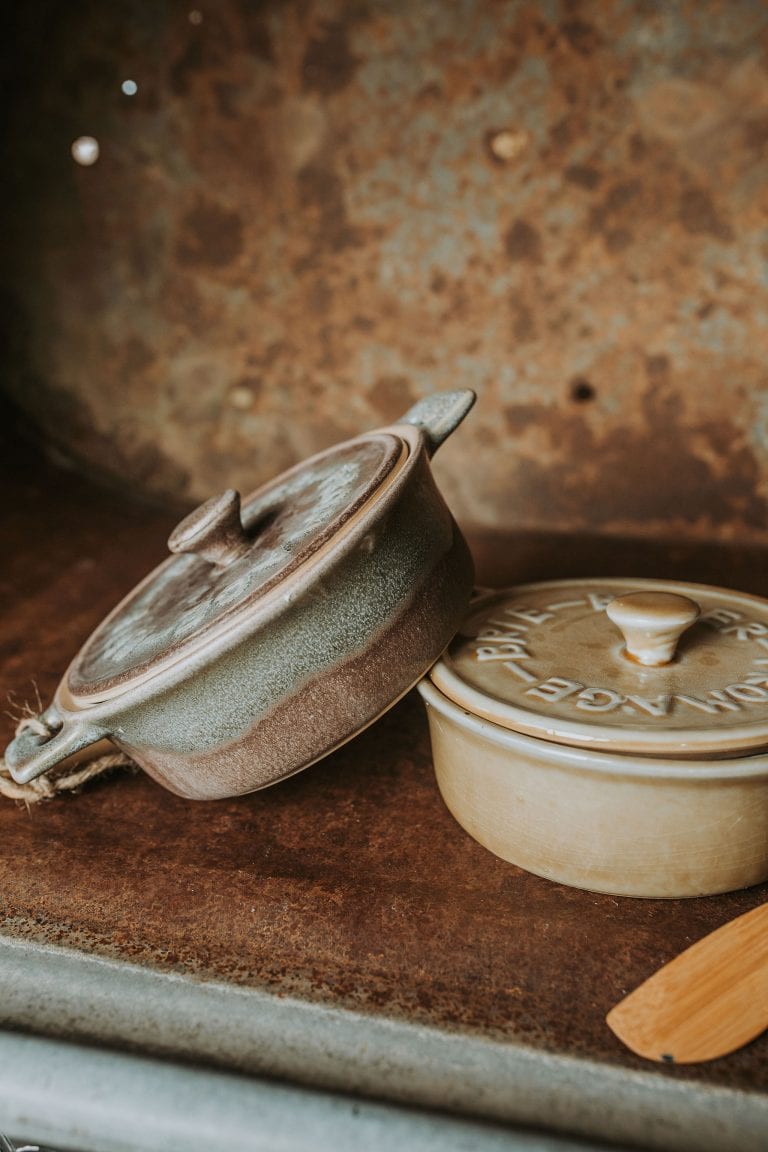 I like using them in the kitchen either on open shelving or placed atop a bread board.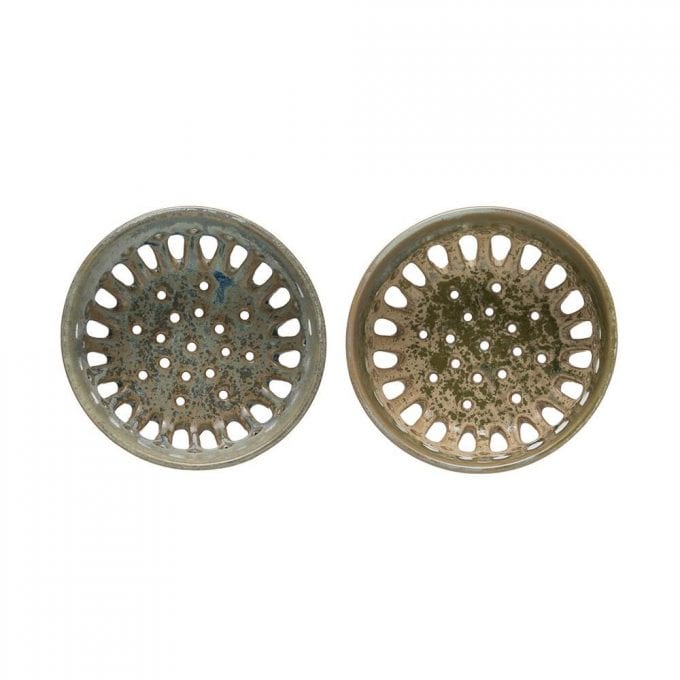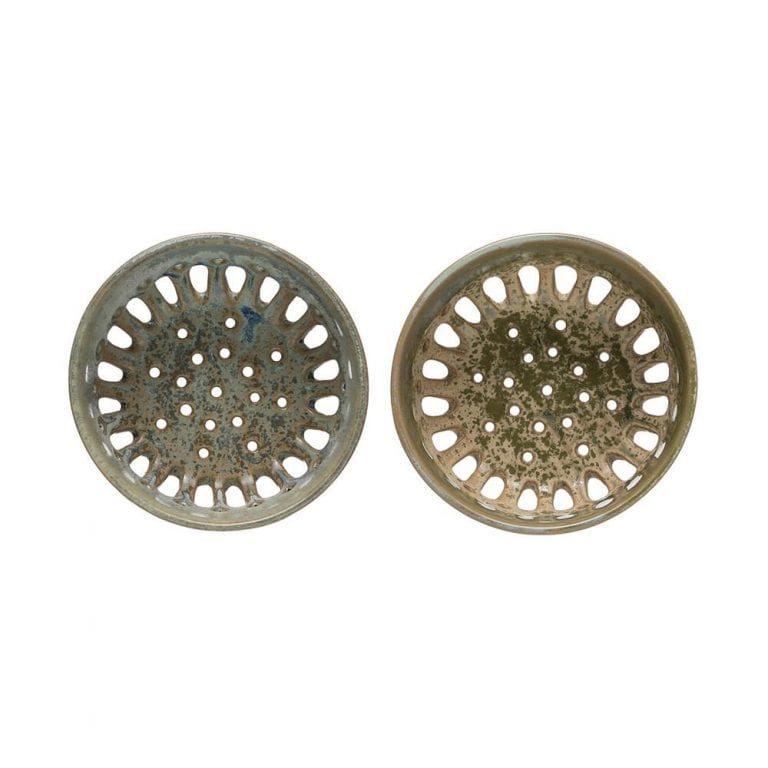 The green and warm brown colors are great for adding to your seasonal decor.
Shop:
Brie Baker with Reactive Glaze