This pantry cleaning checklist will get your pantry clean and organized with six simple steps. Keep the checklist handy for a monthly simplified version too!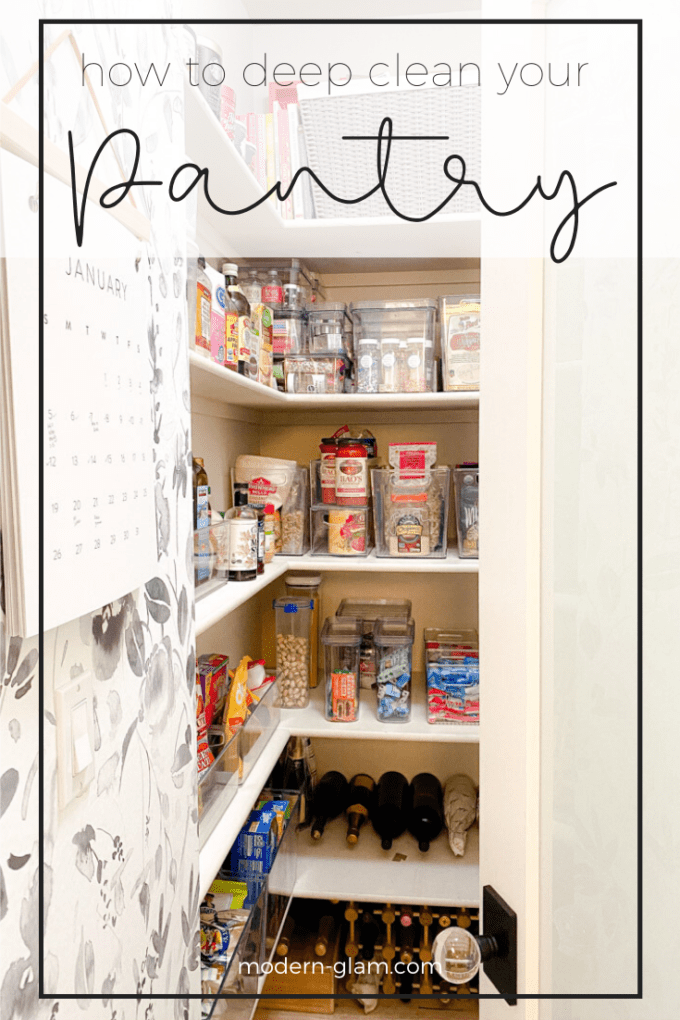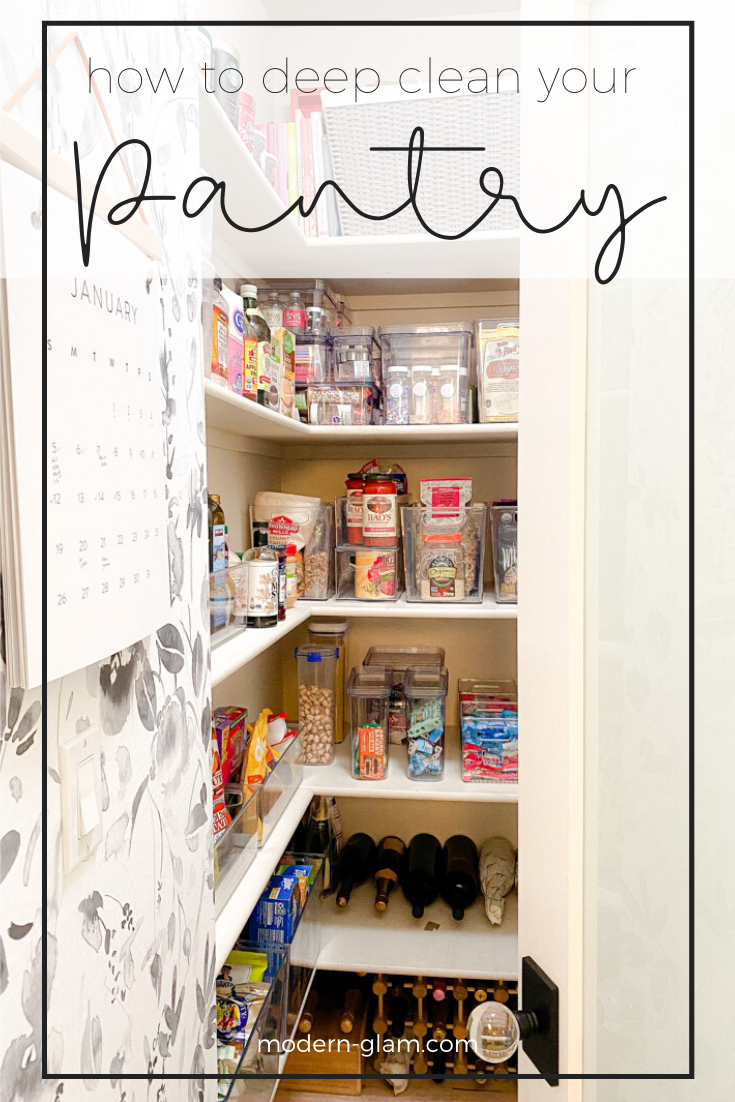 I will walk you through how to clean out your pantry for a more organized and neat kitchen. You are only six steps away from having an organized space that you can find what you are looking for without the usual searching.
Pantry Cleaning Checklist
If you're anything like me, your pantry gets worked overtime during the holidays. Extra food, pantry staples and junk mean everything is in disarray! Take a look at what I mean.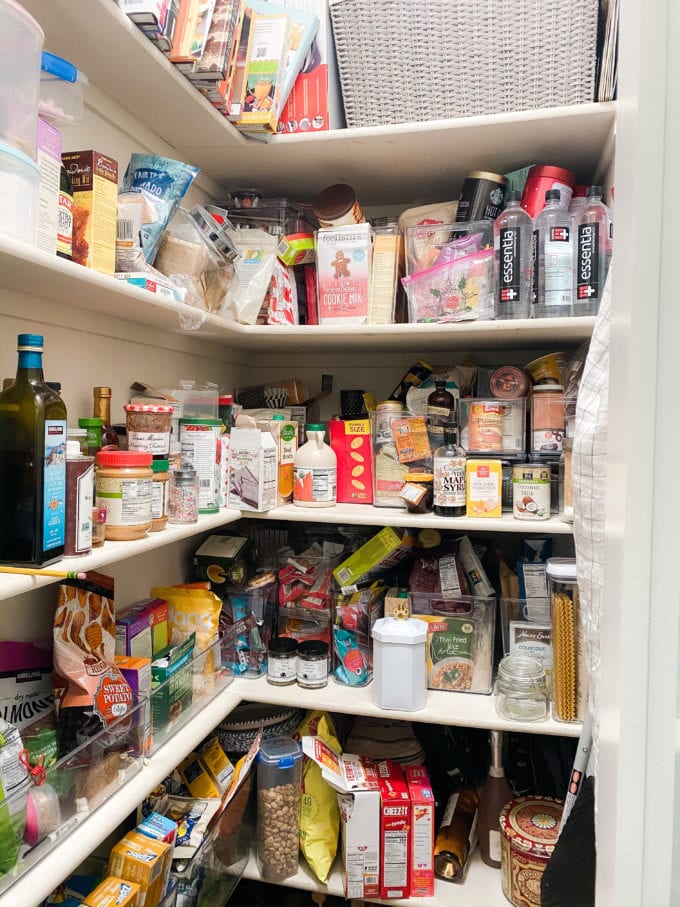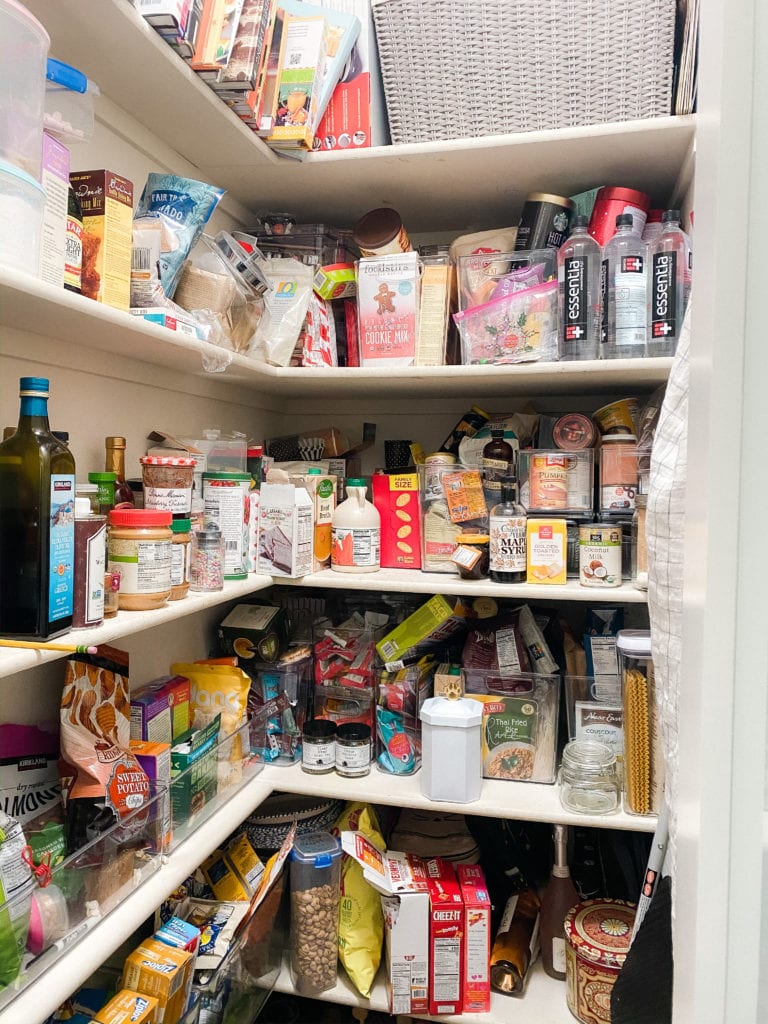 Half-eaten packages of food, empty wrappers, expired food and extra baking supplies have taken over this pantry!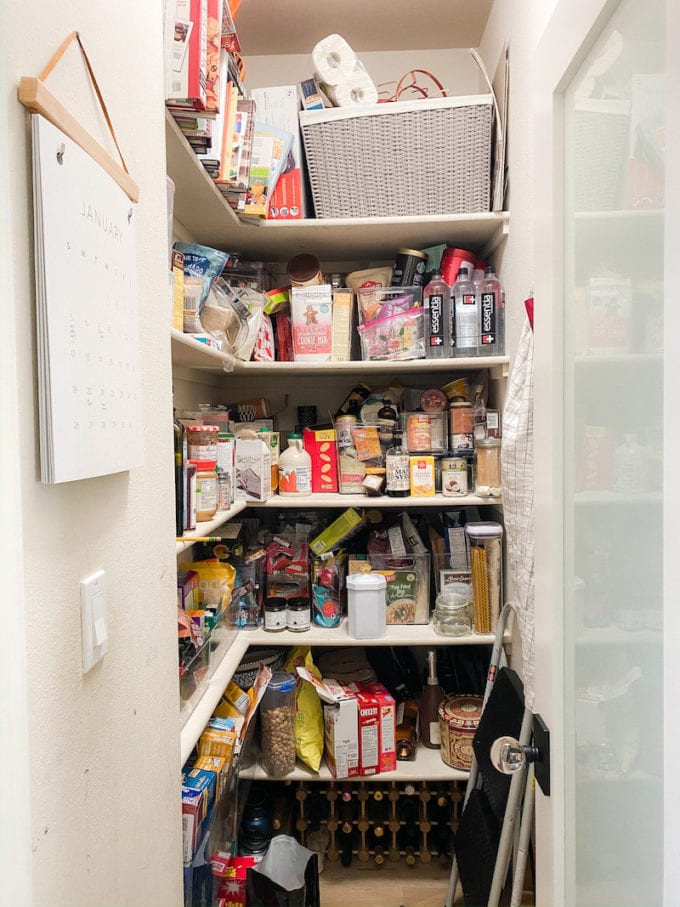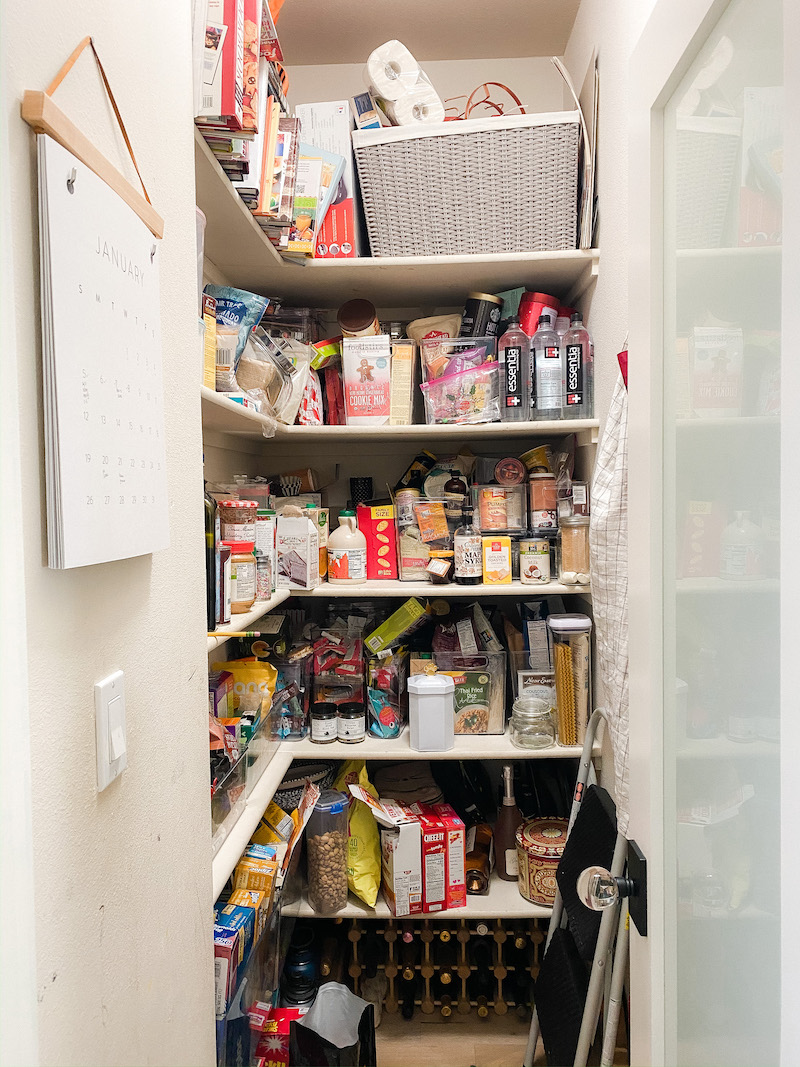 A while ago I did a full pantry overhaul and posted all the details in my Pantry Organization post. This is a great place to start if you want to tackle the organization of your pantry.
But, if you have already done that step and the tidy bones are still there, this post is for you! A quick pantry cleaning checklist that will get your space back to being organized!
I didn't buy anything new to clean out the pantry. I used what I already had (minus the pretty new wallpaper) and just gave the space a deep clean with my pantry cleaning checklist.
How To Clean Your Pantry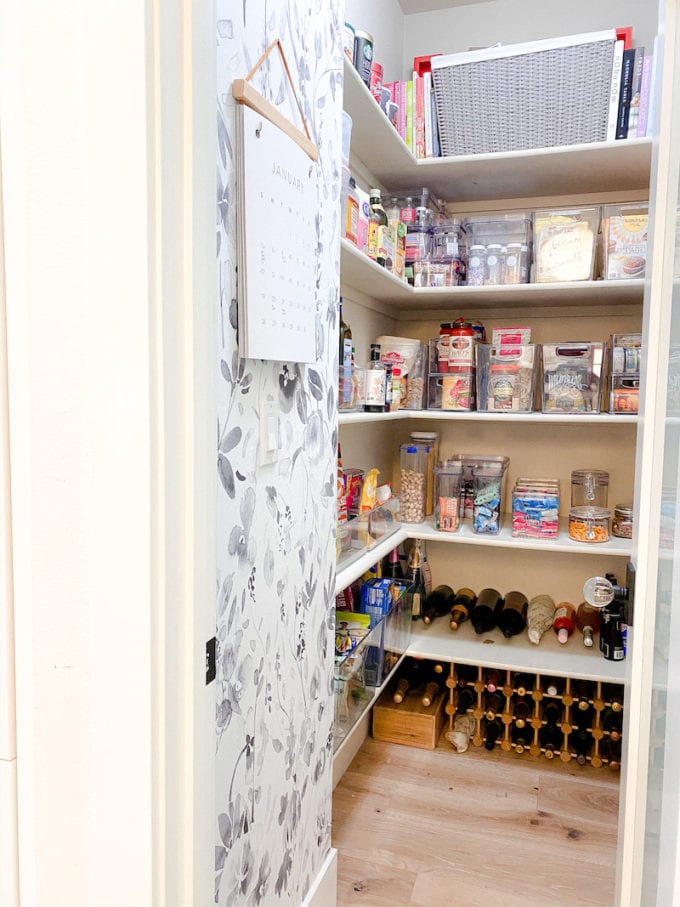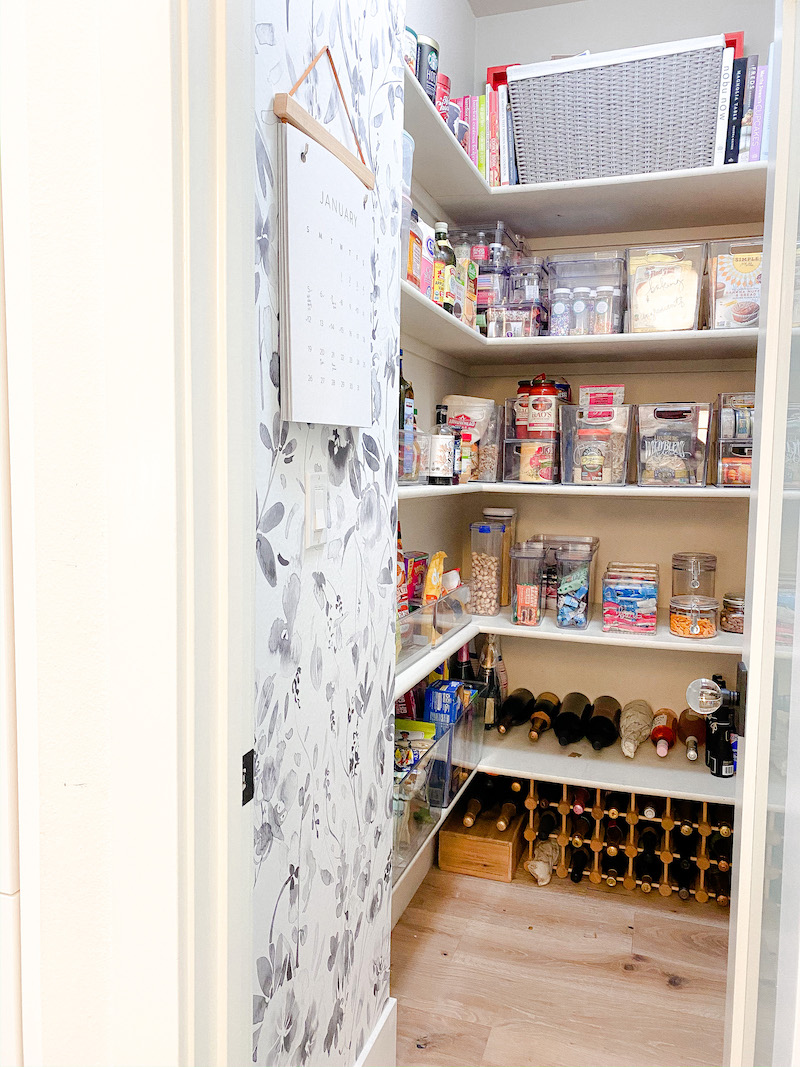 This pantry cleaning checklist will have your space clean and tidy in 6 easy steps! No fancy tools or skills necessary.
1. Throw away old food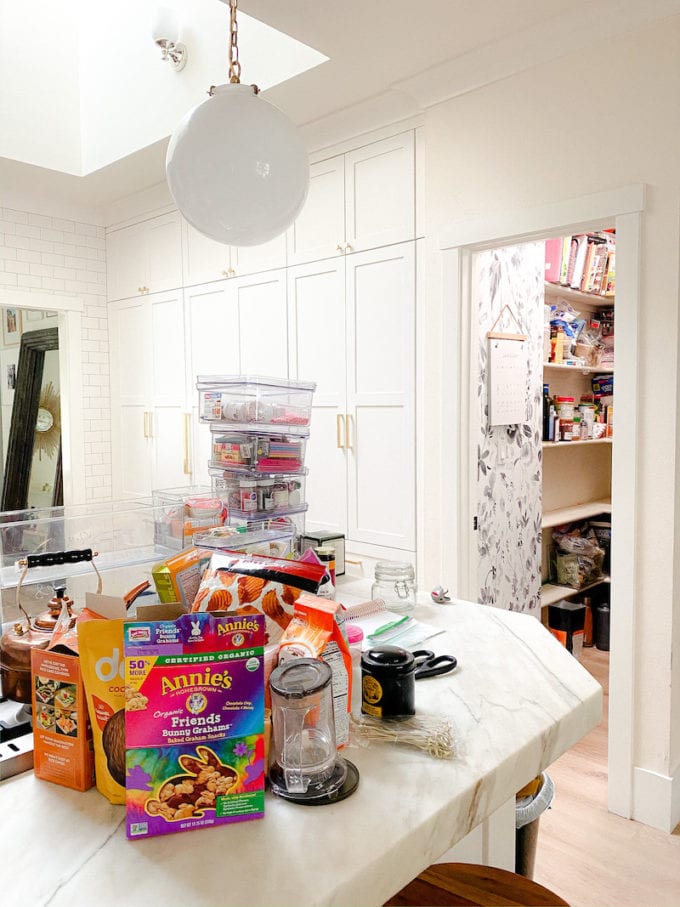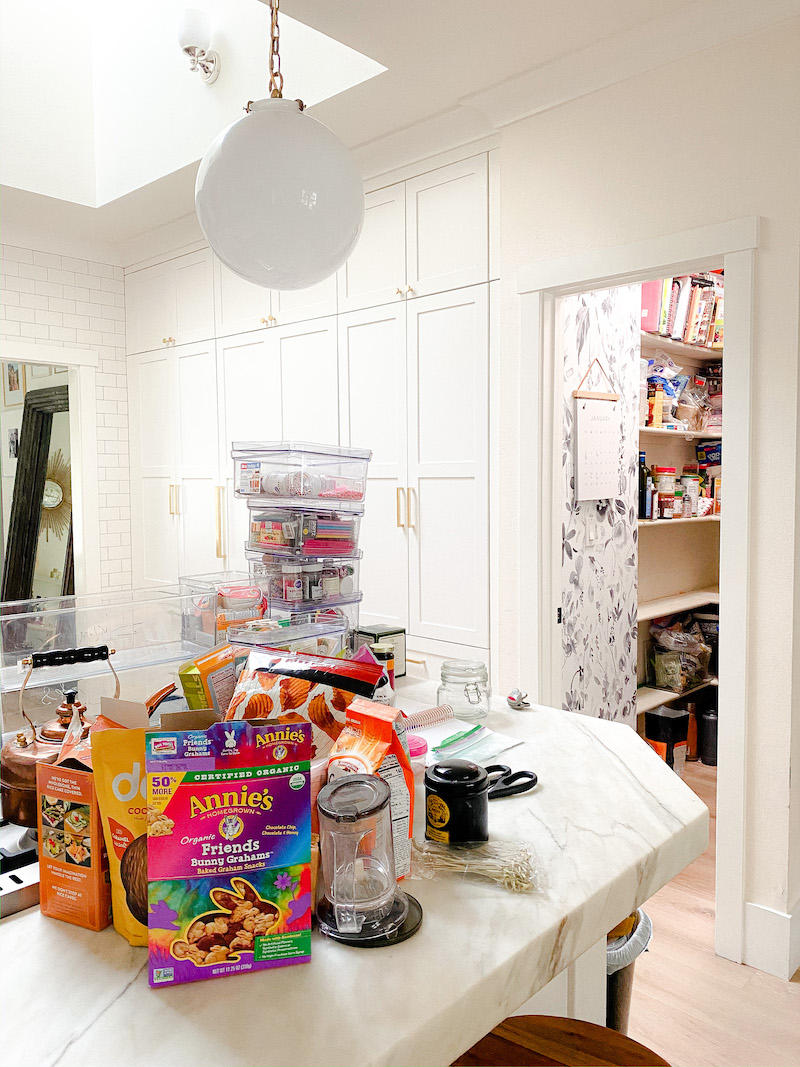 The first step is to go through and start throwing away food that is either stale, expired or simply won't ever be eaten. Remember those healthy crackers made from lentils that you bought? Yeah, I didn't like them either. If you aren't going to eat them, get rid of them and make room for food that will!
2. Donate Food and Unused Items
Donate cans, jars or packages of food that are unopened and not expired. Your local food bank will put them to good use! Also, if you use your pantry to store small appliances such as a waffle maker, slow cooker or Instapot, now is a good time to evaluate whether or not you want to donate it as well.
3. Empty All The Shelves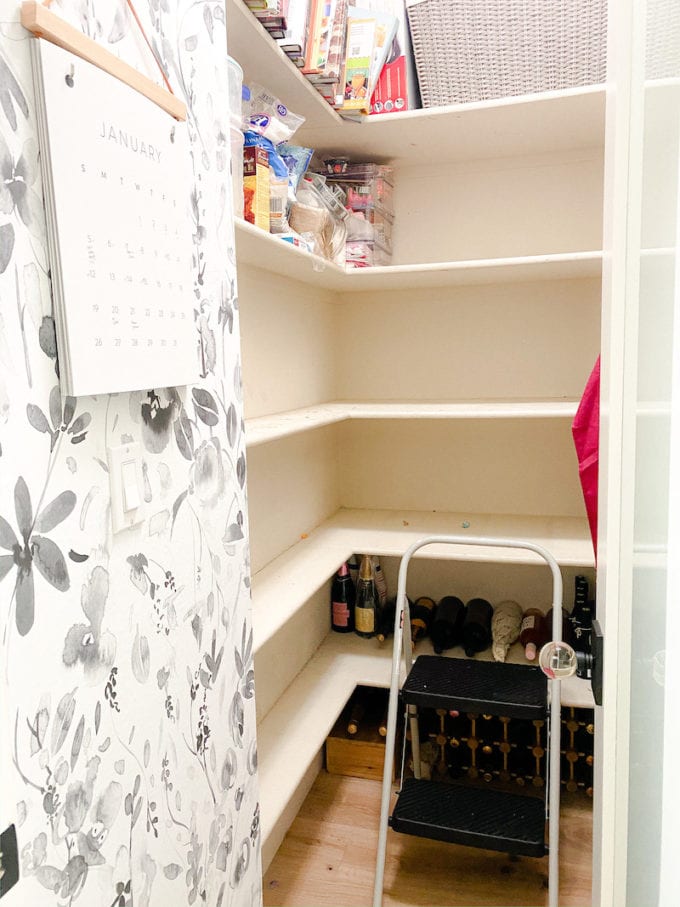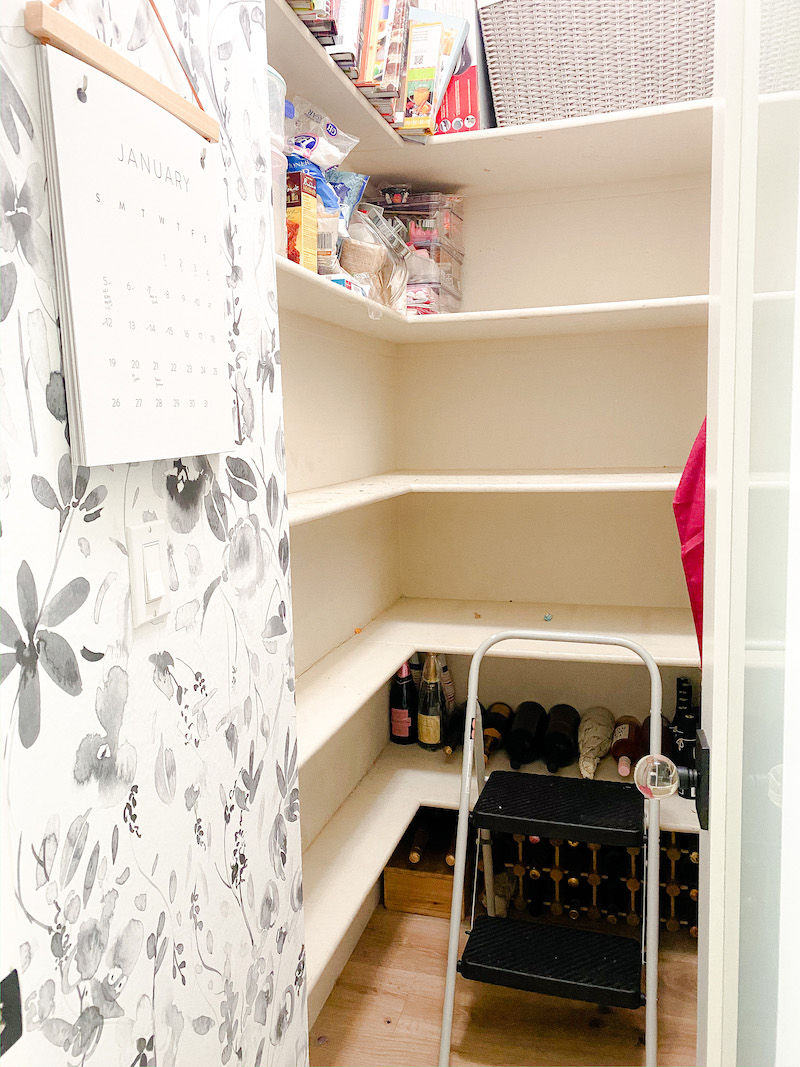 Clear the shelves. Now that you have eliminated all the items that will not be staying, it's time to take out everything you are keeping. This is the messiest part but we will have your pantry put together soon!
4. Clean The Shelves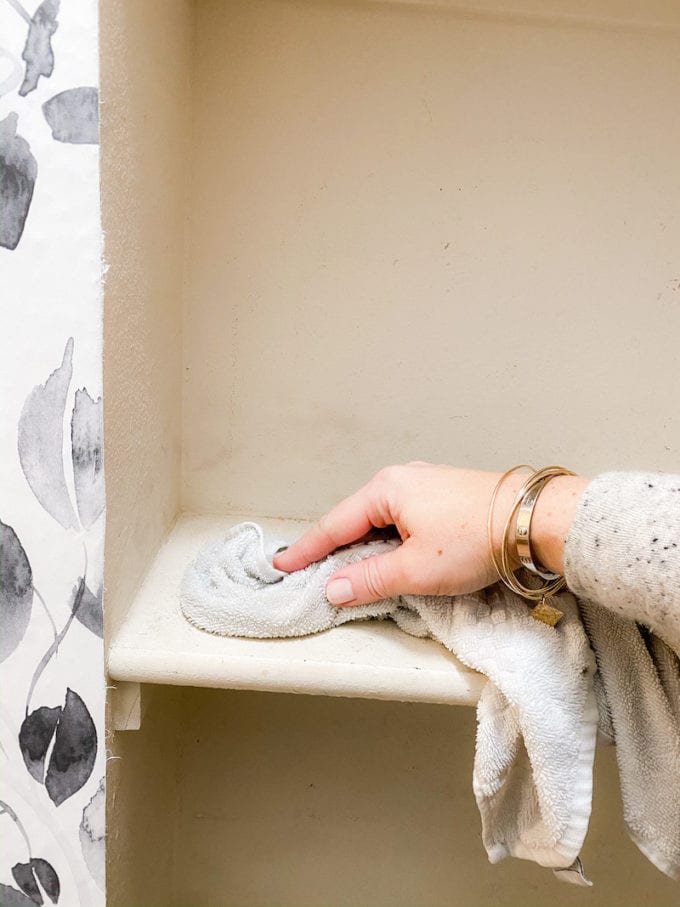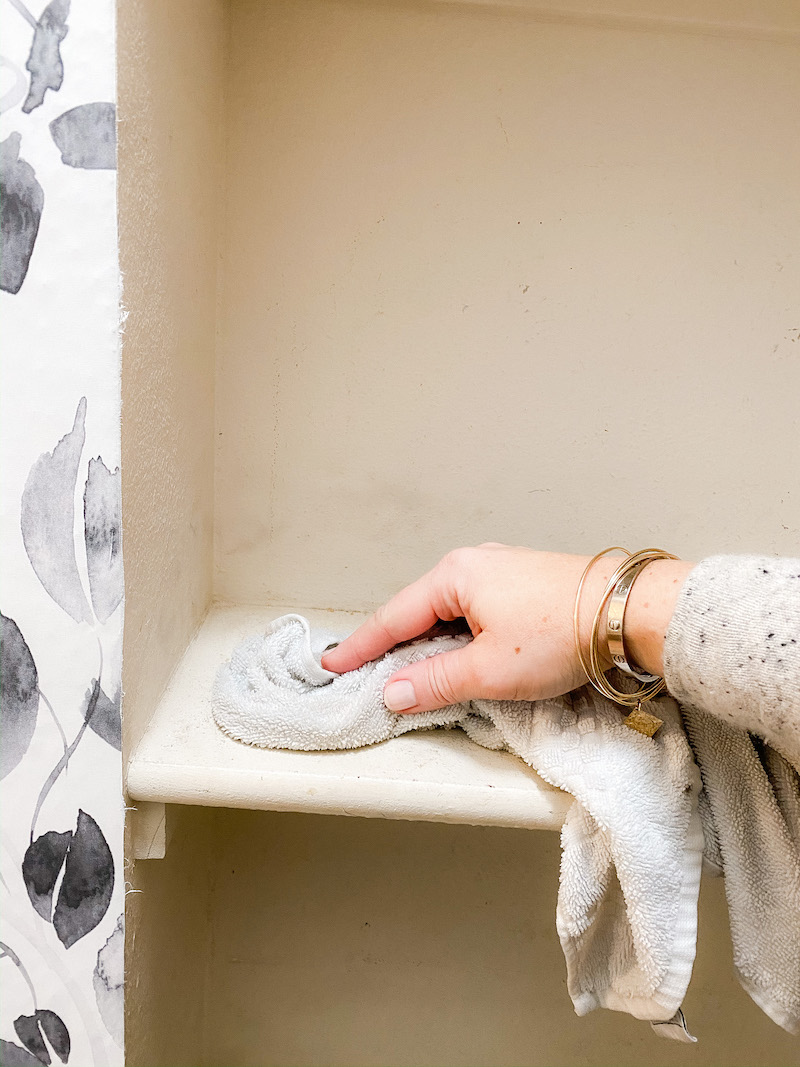 Clean the shelves. I will go into detail below and share my favorite method for cleaning your pantry shelves. Now is a great time to give your shelves a fresh coat of paint too if they need it.
5. Organize Pantry Shelves
This is one of the most important steps on this pantry cleaning checklist. Once the shelves are cleaned, it's time to put everything back in. Organize your food by type and evaluate where things go.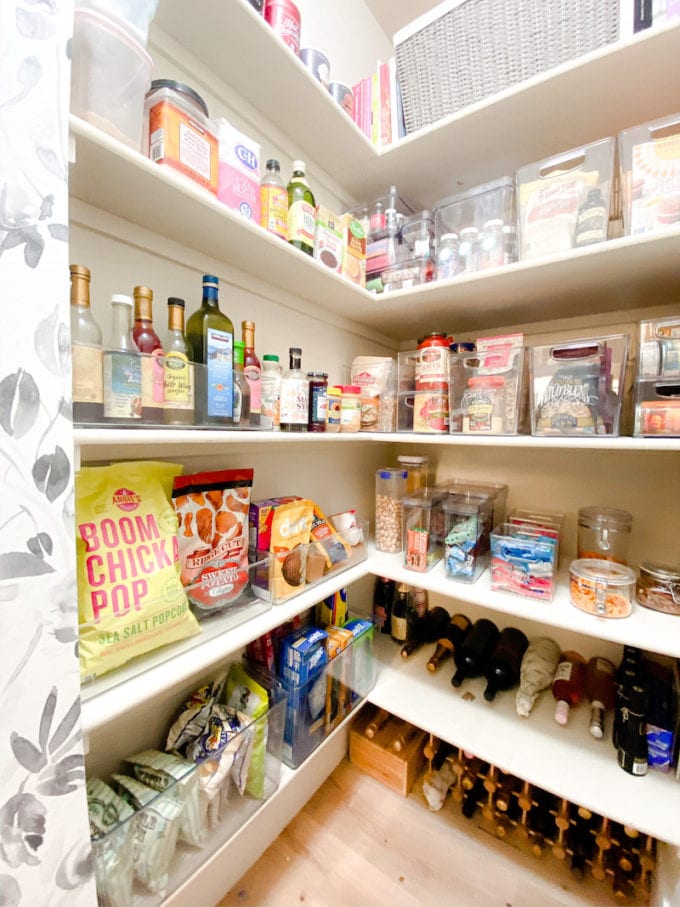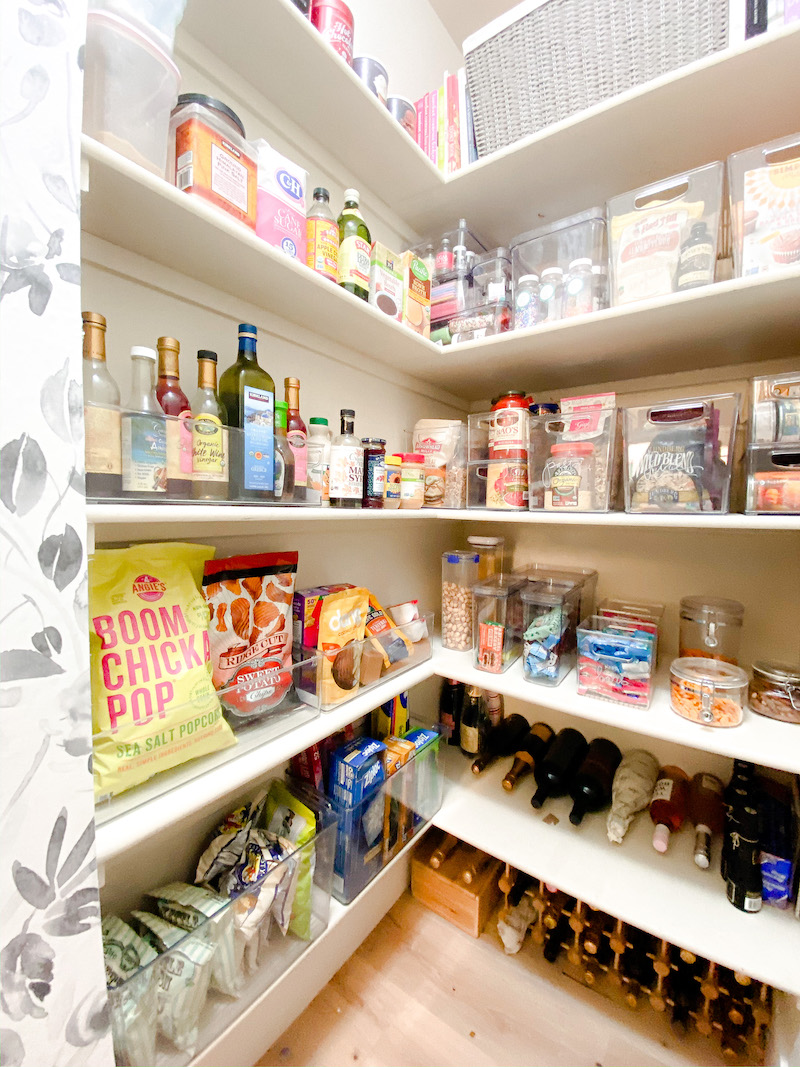 Put the lesser used items on the higher shelves and keep snacks and everyday items down below.
Utilize clean bins and organizing items to keep like items together and smaller snack bags contained.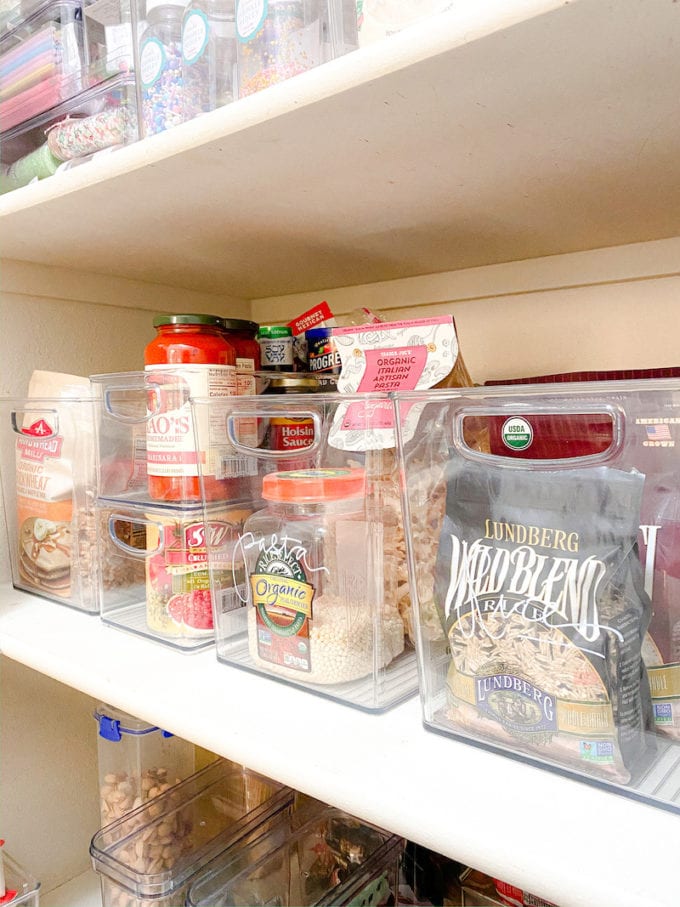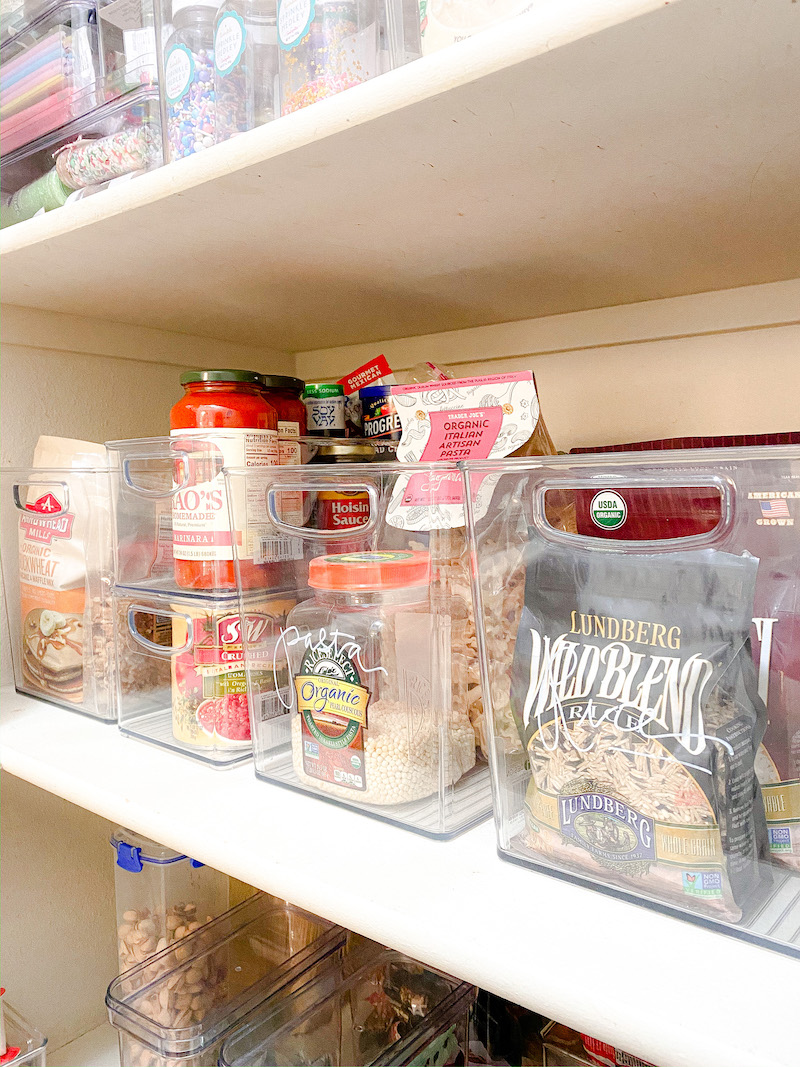 I love these clear organizing bins from the Container Store. You can stack them on top of each other to make the most use of your vertical space. I used a white sharpie to write on each bin to keep things orderly.
6. Store Food In Re-Sealable Containers
Store food in sealable containers. For snacks and items that you keep in stock most of the time, it makes sense to eliminate the boxes and store them in re-sealable jars or container.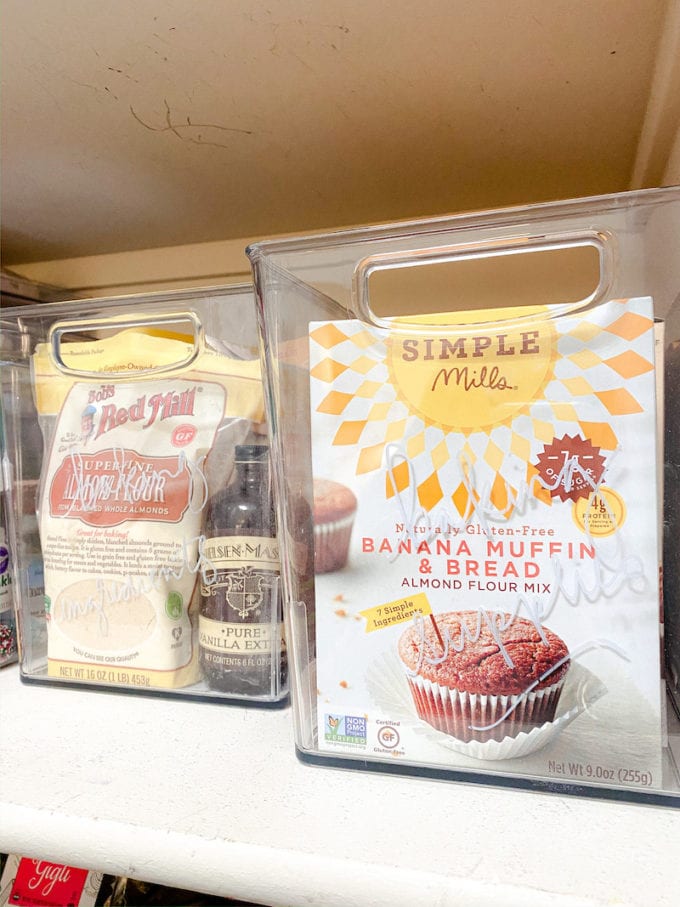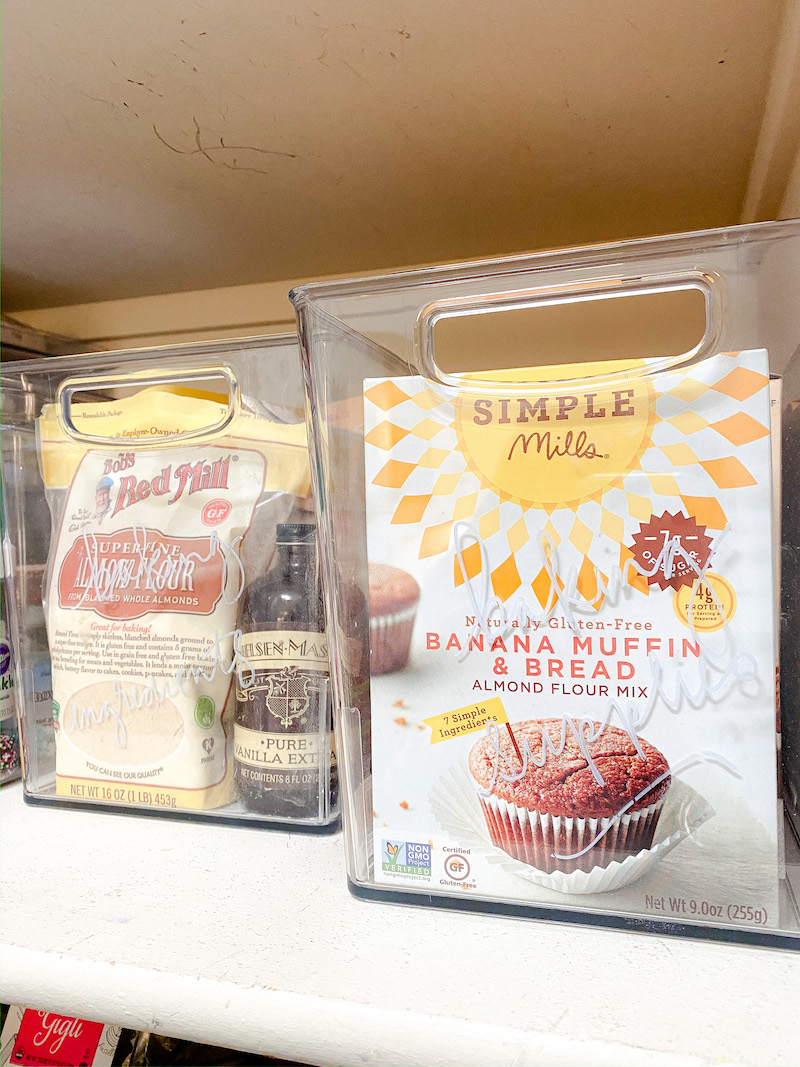 If you always have goldfish crackers in the house, keep them in a pretty jar instead of the box. It takes up less space and you can better see when an item is getting low.
How Often Should You Clean Your Pantry
Print out this pantry cleaning checklist and tape it in your kitchen. I printed mine out, laminated it and posted it inside the pantry. My intent is to do a speedy and simplified version of this every month to keep the mess in check.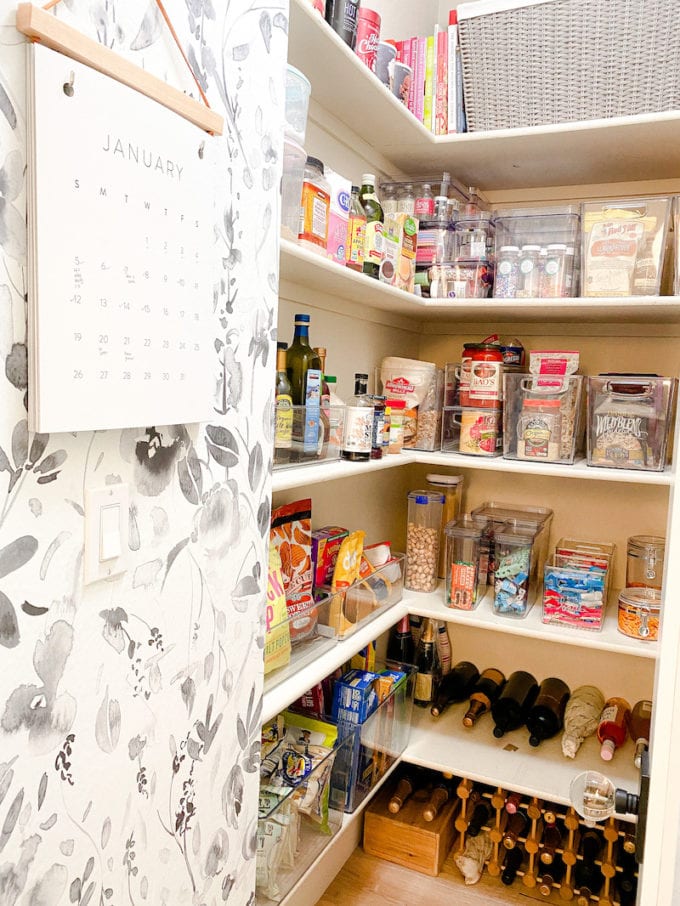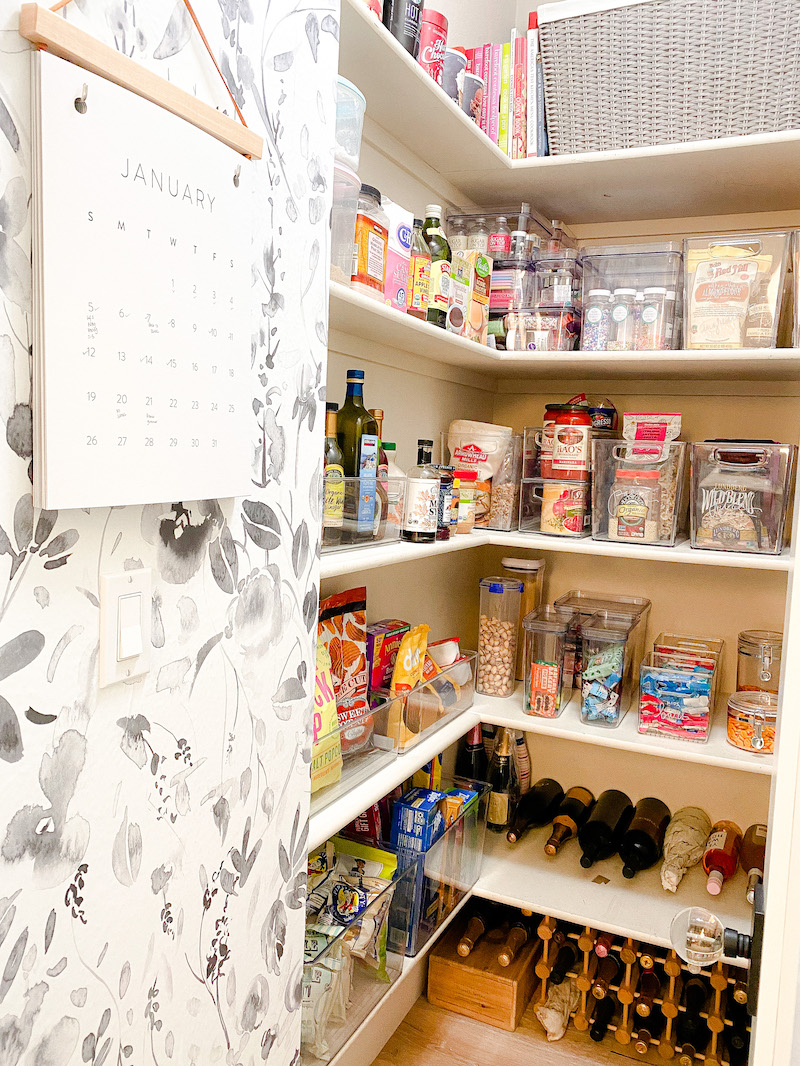 You can do a quick clean out of your pantry every month that should take you less than 20 minutes. It's a great way to take stock of what you have on hand and make a shopping list for things you may need as well!
How To Wipe Down Pantry Shelves
The best way to clean your pantry shelves is with a vacuum and a damp cloth. This is step 4 on my Pantry Cleaning Checklist.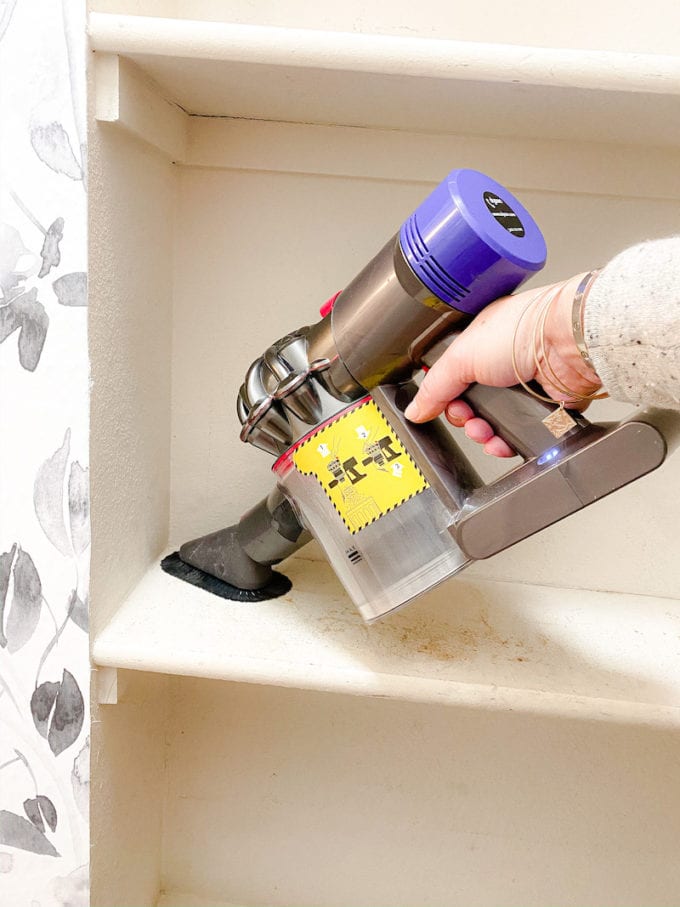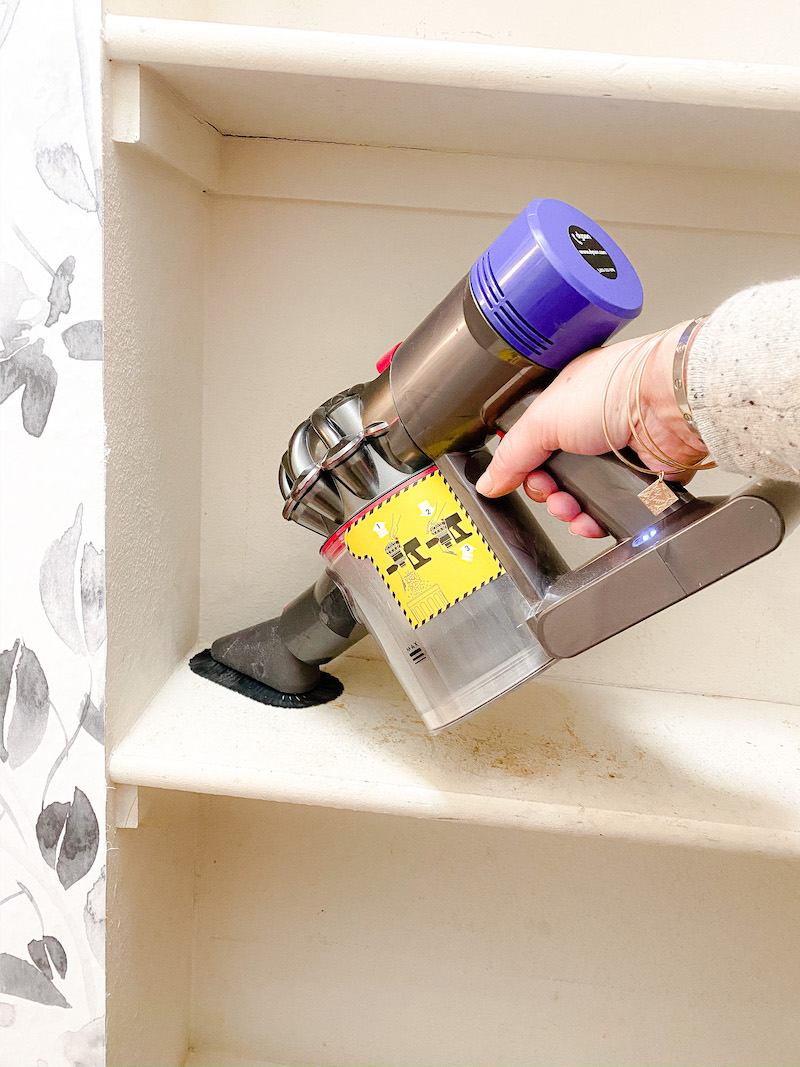 Once your shelves are cleaned off, start by vacuuming each shelf. Using the hose attachment on your vacuum, vacuum the corners and crevices of the shelves to get rid of old food and crumbs.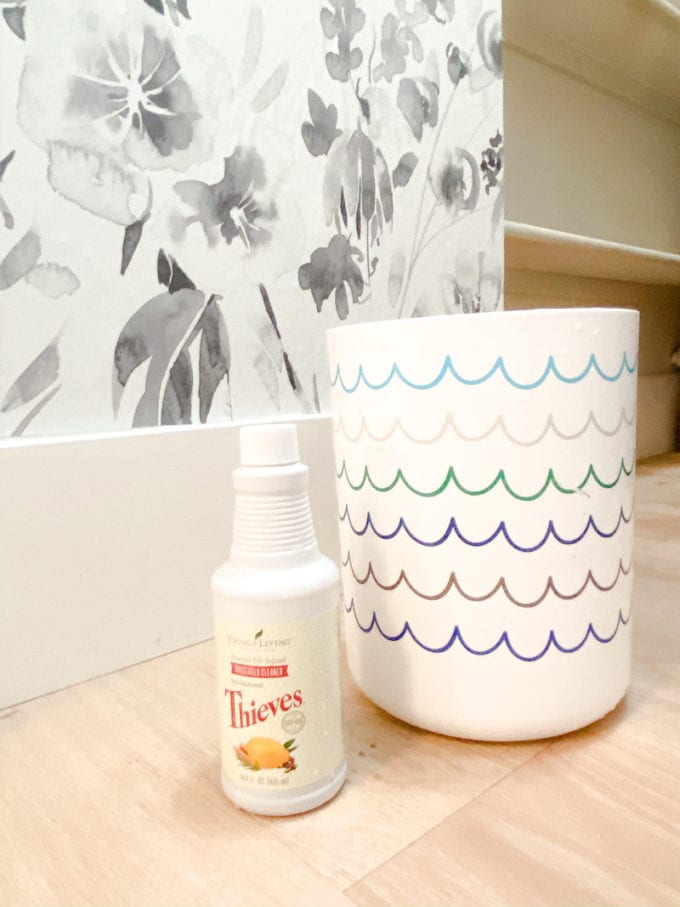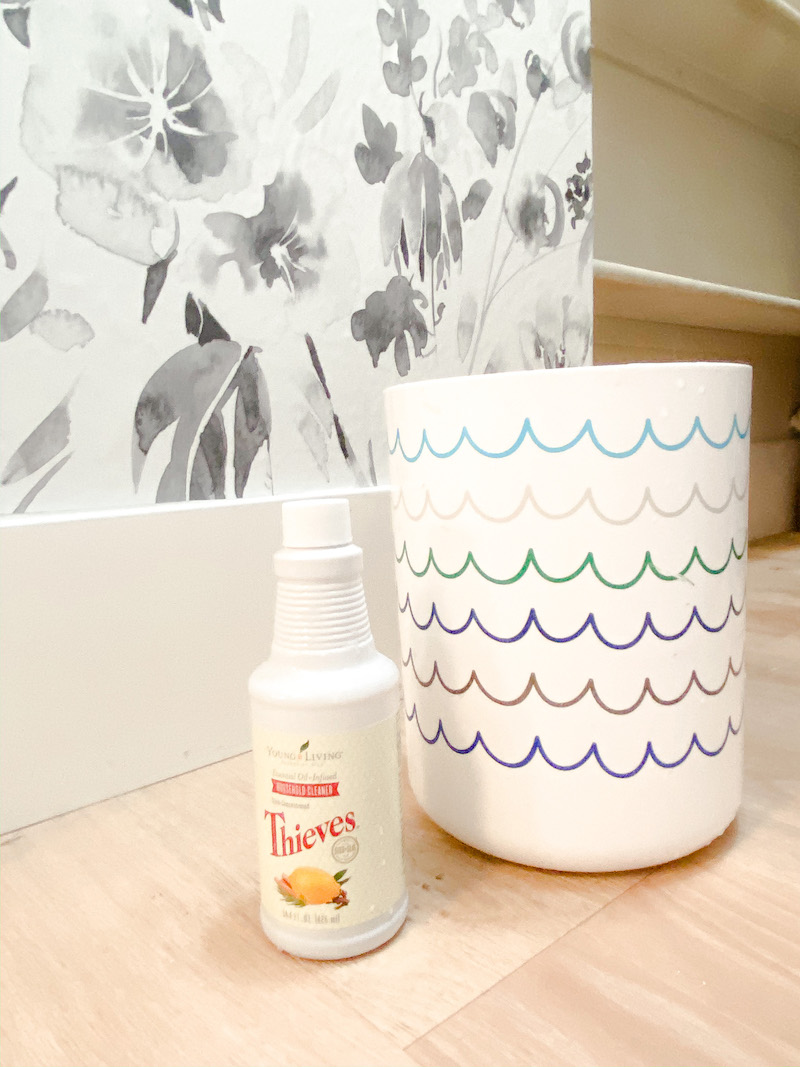 Next, get a bucket with warm soapy water. I love my Thieves household cleaner from Young Living. I dilute a few capfuls in a bucket of water and all the grime and grease comes right off.
Using a soft, damp cloth, wipe down each shelf. Let dry and then you're ready to restock your pantry shelves!
Printable Pantry Cleaning Checklist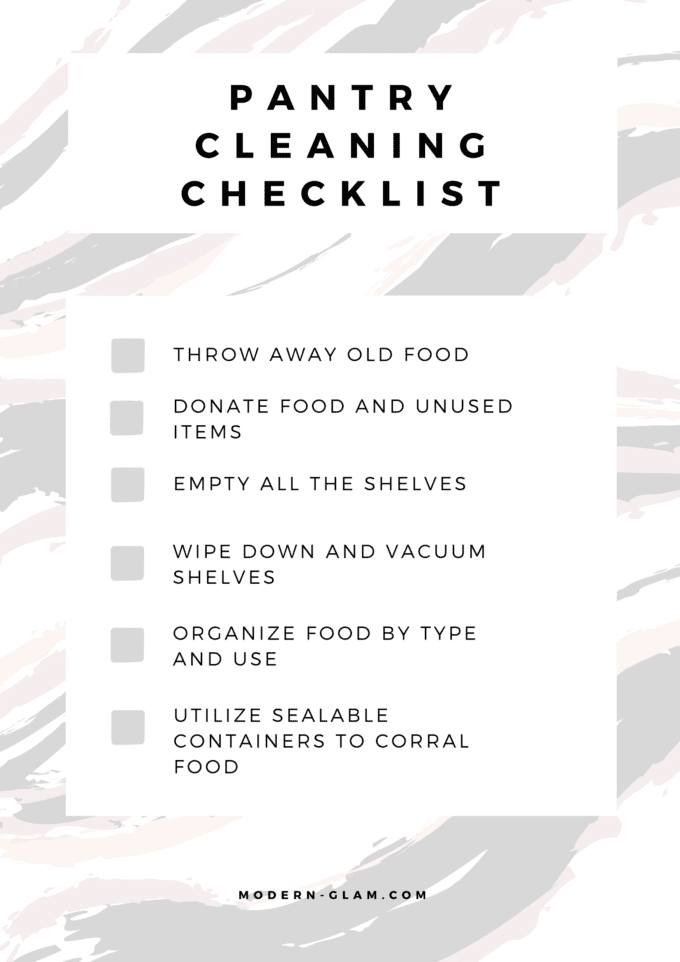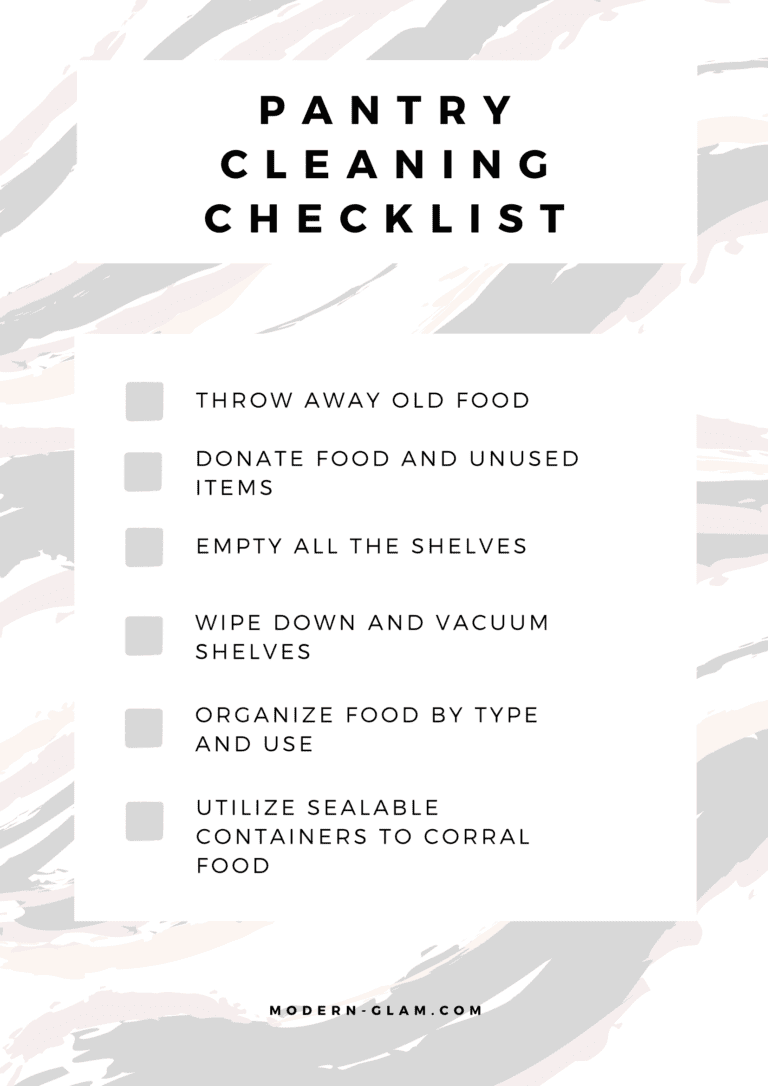 Click HERE to download my free Pantry Cleaning Checklist printable in a high resolution PDF version. This is perfect for printing out on your home printer and keeping where you can see it. A great reminder for keeping your kitchen pantry organized!

More Pantry Organization Ideas
Be sure and visit these other bloggers who are also sharing their pantry organization ideas today. This is sure to get your motivated to tackle your own kitchen organization project!