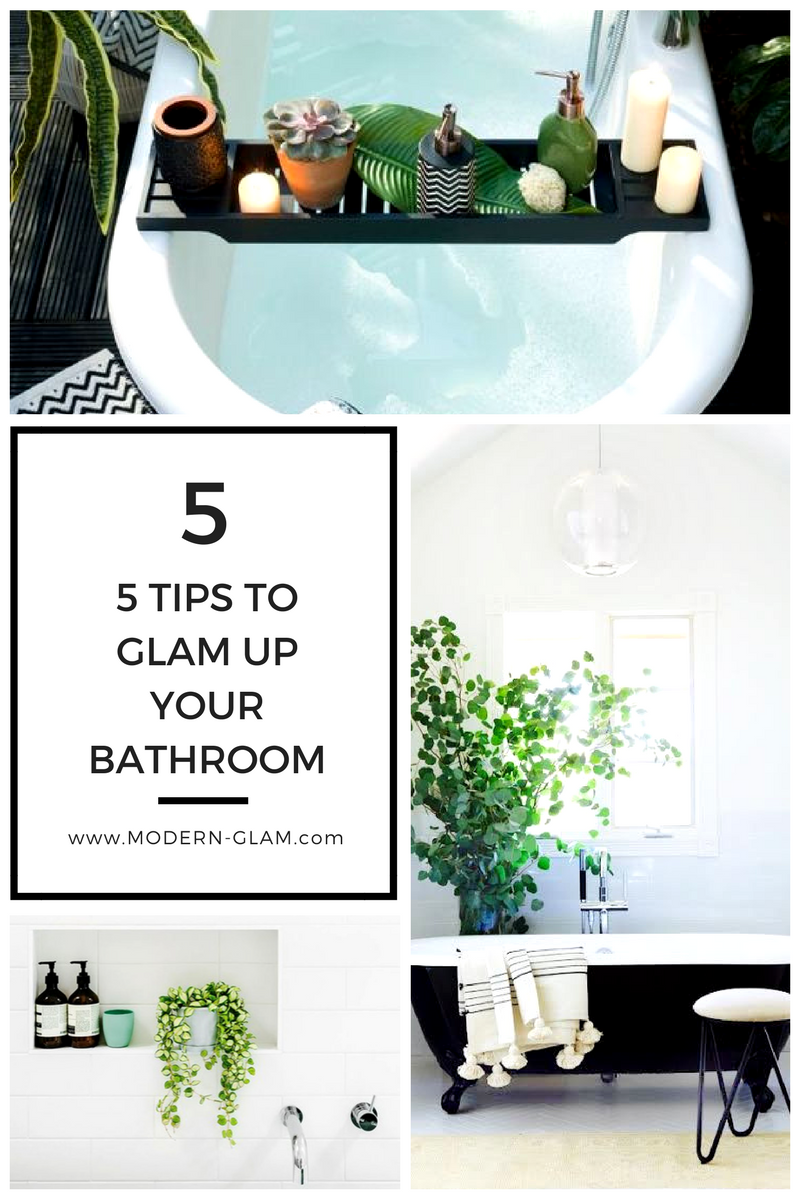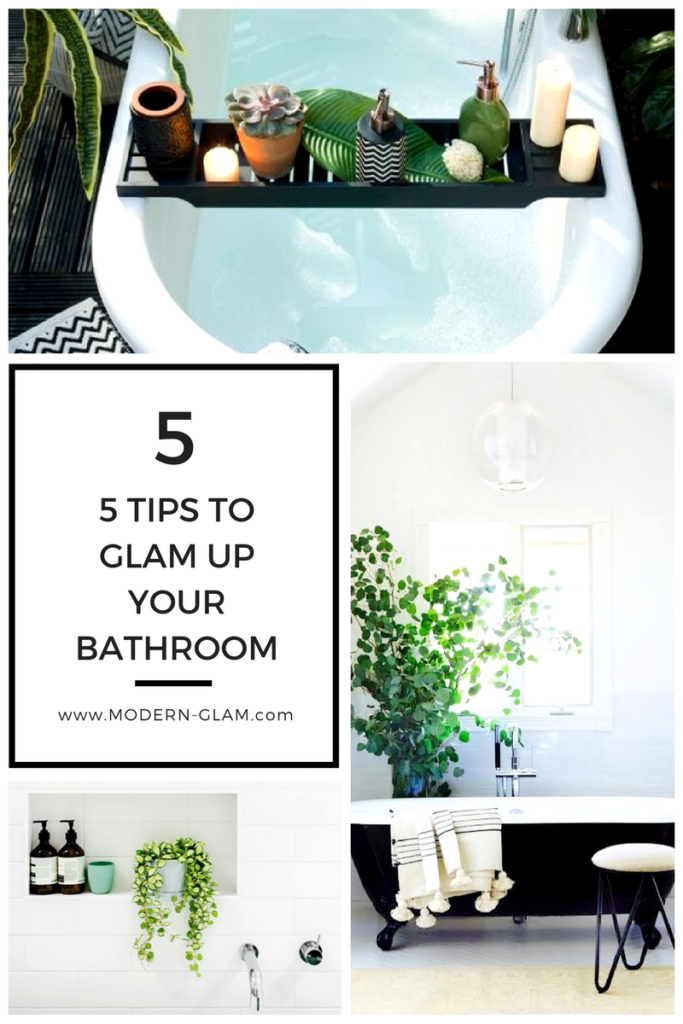 The bathroom is sometimes the most overlooked room in the house. Oftentimes we leave that room last to be updated. And it makes sense, bathroom remodels are pricey and can be a total pain! Here are 5 tips to glam up your bathroom and turn a tired room into a luxurious retreat!
Candles
Invest in some gorgeous candles that will instantly uplift the mood in the room and set the tone for relaxation and rejuvenation! Some of my favorite scents for the bathroom are Diptyque's Rose and Jo Malone's Peony and Blush Suede. But you can never go wrong with a great lavender scented candle as well!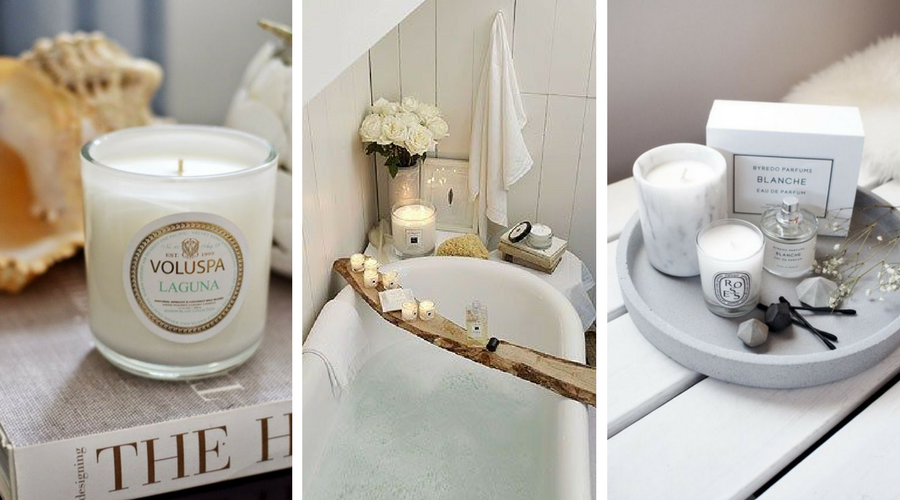 Mirrors
Replacing your mirror with a unique version can up the wow factor for a small price. And mirrors are relatively inexpensive and can add so much glam to your bathroom!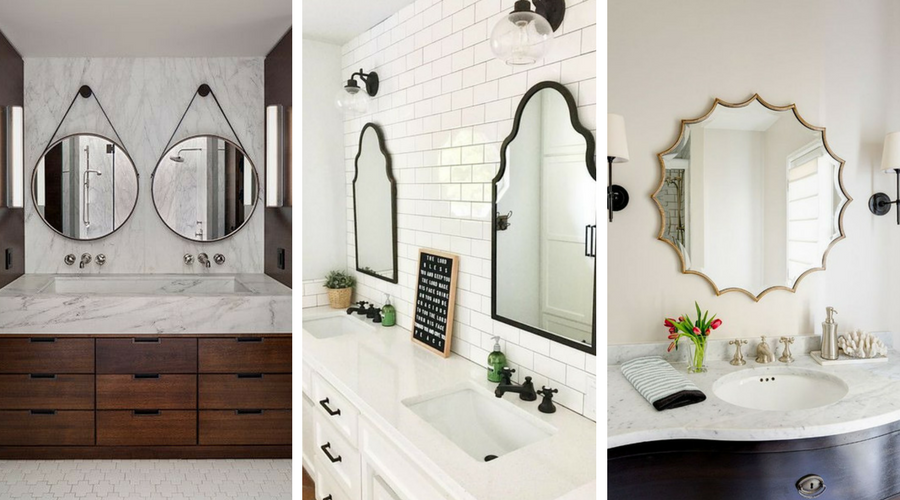 The bathroom is a great place to add some plants. Humidity and natural light that usually exists in the bathroom are great for growing indoor plants. But, you can always go for some artificial, no fail versions too!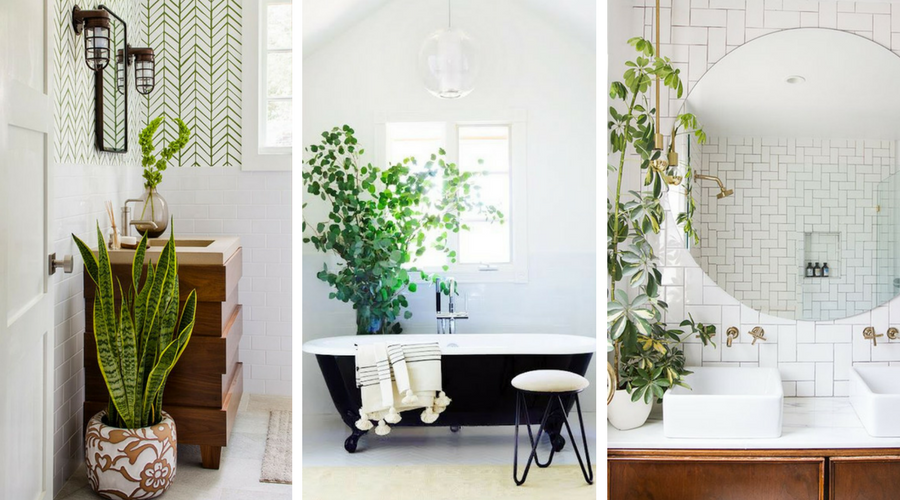 Swap out your boring drawer pulls and cabinet knobs for some statement pieces. This super easy project can help glam up your bathroom! And there are so many fun choices to use for a small space. So you can get really creative here!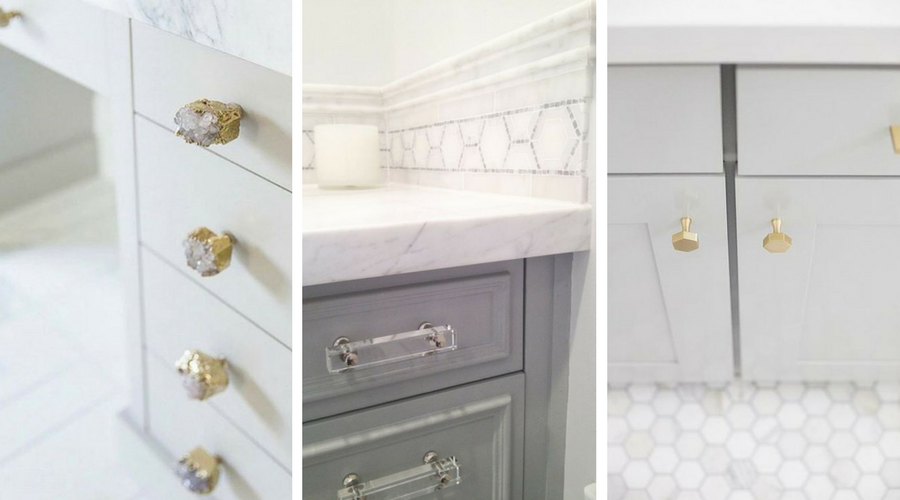 Swap out the rugs in your bathroom for something unexpected and fun. Think beyond the bath section at Target. Pull in a vintage kilim or Persian rug to add character and color!