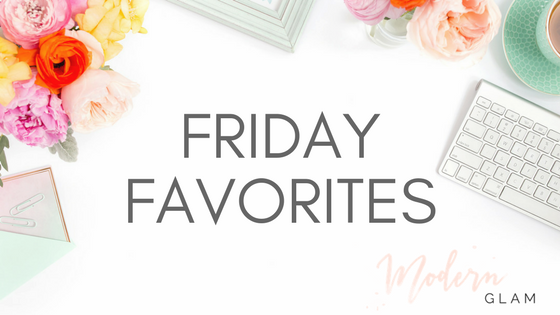 Friday Favorites
Happy Friday! While I am glad Friday is finally here, this weekend is going to be a whirlwind! In addition to Easter, we are having my son's 8th birthday party tomorrow. Luckily he just wants to have it at the indoor trampoline park with his friends, so I am off the hook for having to entertain 10 Wild Indians!
This week I started my first Whole30 challenge. I have been traveling so much lately and indulging in way too much wine and too many sweets and goodies. My body is dying for a break!
Now, I am no stranger to doing a fad diet or a month-long cleanse, so taking on the Whole30 seemed easy breezy for me. But I was NOT prepared for the detox my body has gone through this past week. I have had some serious sugar and caffeine withdrawals! Headaches, fatigue and crankiness have taken over my life.
Luckily, I have found some aids to help me ease into this challenge. So this weeks Friday Favorites is a Whole30 edition. Products and items that I have found so far that I love and that are Whole30 compliant!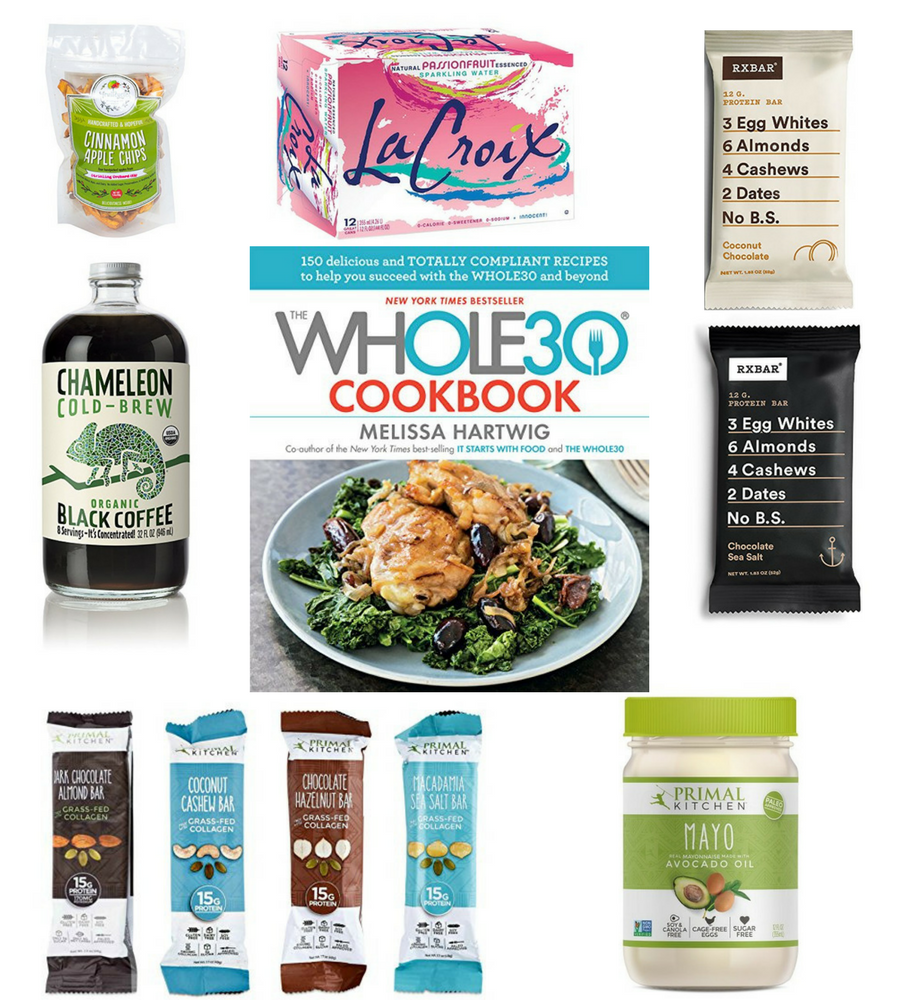 Cookbook
The Whole30 Cookbook has so many amazing recipes in it. Having this on hand has made dinnertime a cinch. With the gorgeous pics it's easy to browse and pick out a meal. My husband has even gone through and dogeared his requests. And he says the meals are better than what I normally make, haha!
Snacks
La Croix is a total lifesaver when you are craving something sweet. It is naturally flavored and unsweetened so it fits the bill for Whole30. Normally between 3 and 5 I get my hungriest. I have been grabbing a can of La Croix and a few pieces of the Cinnamon Apple Chips and they have held me over till dinnertime!
Both of these bars are really yummy and a total lifesaver when you are unprepared at mealtime or for a snack. My favorite is the coffee chocolate but I haven't had a bad flavor yet!
Coffee
But my favorite find this week has been the cold brew coffee. Giving up coffee has my head spinning! I am a "creamer and sugar" coffee kind of girl so I would rather go cold turkey than have my coffee black. But I just can't seem to get my brain going in the mornings without a little extra help from my good friend, Coffee! This week, I have been perfecting the perfect Whole30 compliant Iced Coffee. I can't wait to share the recipe with you next week! Stay tuned!
SHOP THE POST