I have finally perfected the perfect Whole30 Iced Coconut Latte! Check out this super simple recipe that will keep your tastebuds happy while staying healthy.

If you want more healthy recipes, check out these posts:
Whole30 Iced Coconut Latte
I have officially completed week one of my first Whole30 challenge! Giving up sugar and caffeine has my head spinning! I am a "creamer and sugar" coffee kind of girl so I would rather go cold turkey than have my coffee black.
But I just can't seem to get my brain going in the mornings without a little extra help from my good friend, Coffee! This week, I have been perfecting the perfect Whole30 compliant Iced Coconut "Latte".
Whole30 Latte Ingredients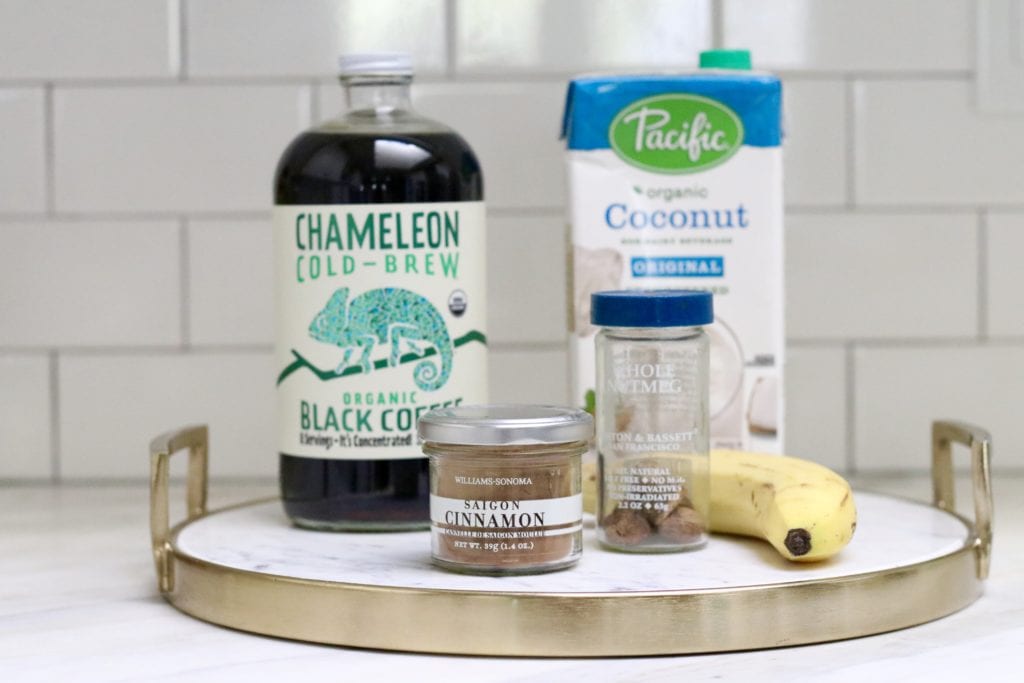 This recipe is made with cold brew coffee. Do you know the difference between cold brew coffee and regular coffee? I didn't either so after a quick google search I found out why cold brew is less acidic and sweeter than it's hot cousin.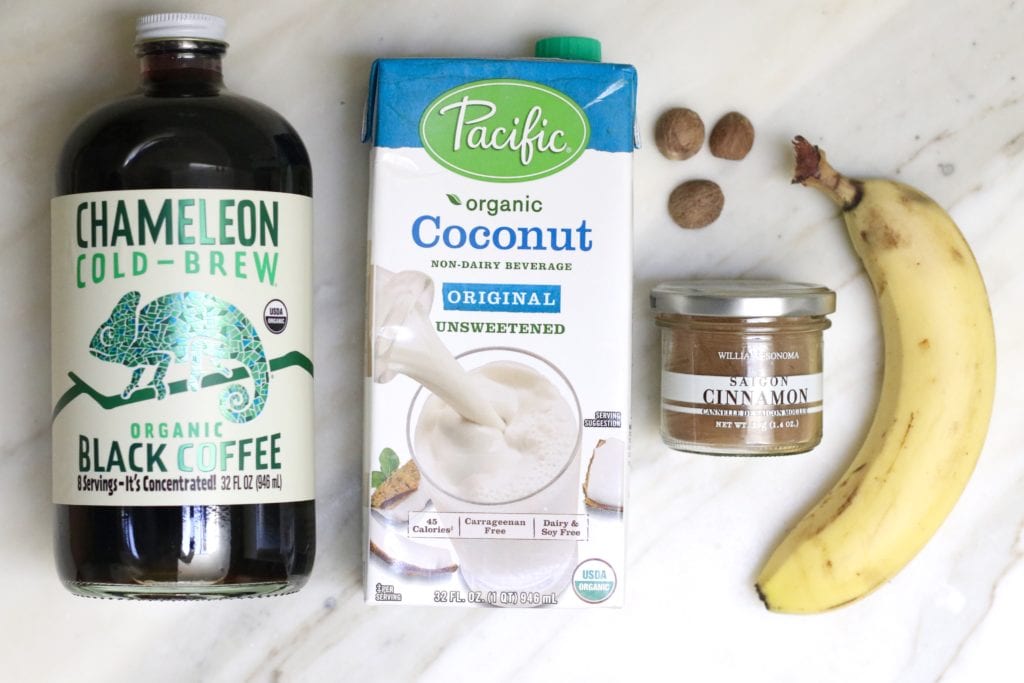 Cold brew coffee is made by steeping coarse ground beans in cold water for 12 hours or more. After which the coffee grounds are filtered out and you are left with a sweeter coffee that is also gentler on your stomach! The perfect ingredient to include in my Whole30 iced coconut latte.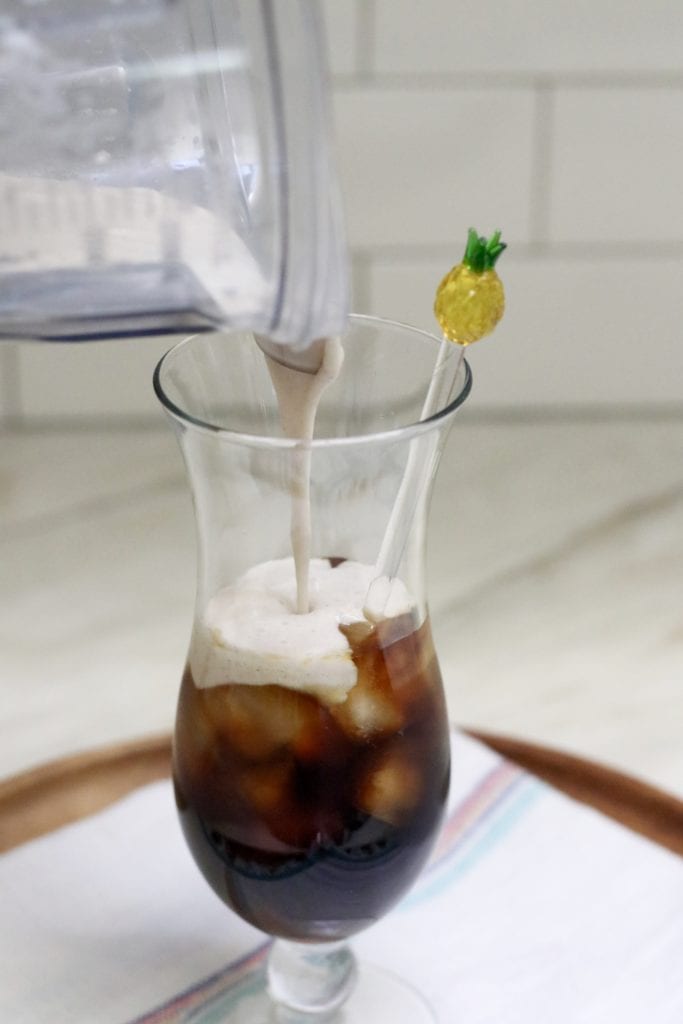 Now, to make a great paleo iced latte you need some milk. Find a good quality coconut milk that is unsweetened. Personally I love the combination of coconut and coffee. Add in some banana and you have yourself a paradise treat!
The banana is used to naturally sweeten the milk. You can use 1/2-1 whole banana depending on how sweet you like your coffee. And the riper the banana the better.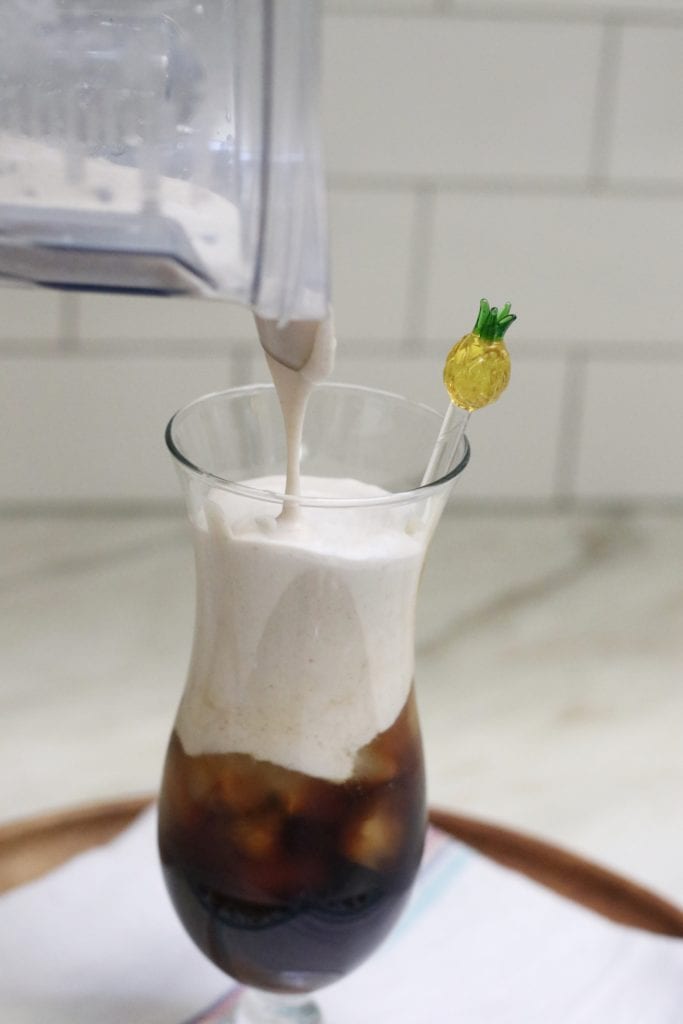 For this whole30 iced coconut latte, I played around with frozen bananas versus fresh and I found that the frozen banana creates a rich and creamy milk that is so yummy! But if you don't have any frozen on hand, fresh bananas work just fine.
Add in some cinnamon and nutmeg and I'm in heaven!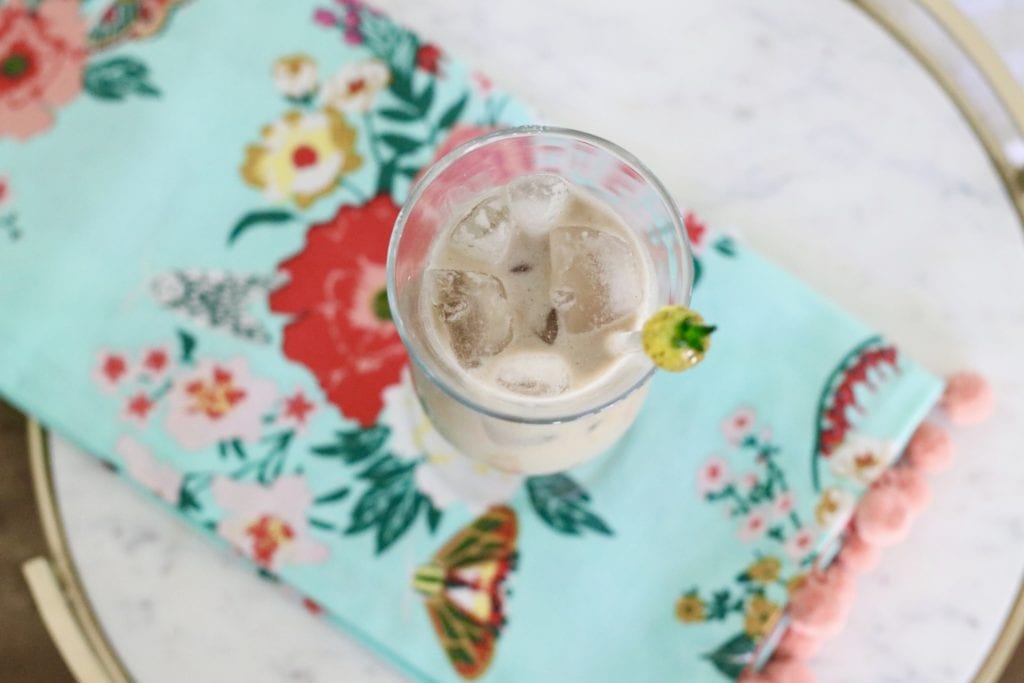 Throw all the ingredients in the blender and blend until smooth. Or if you prefer a macchiato, blend all ingredients except for the coffee, place the coffee in glass with ice and then pour the milk in slowly watching the 2 worlds collide!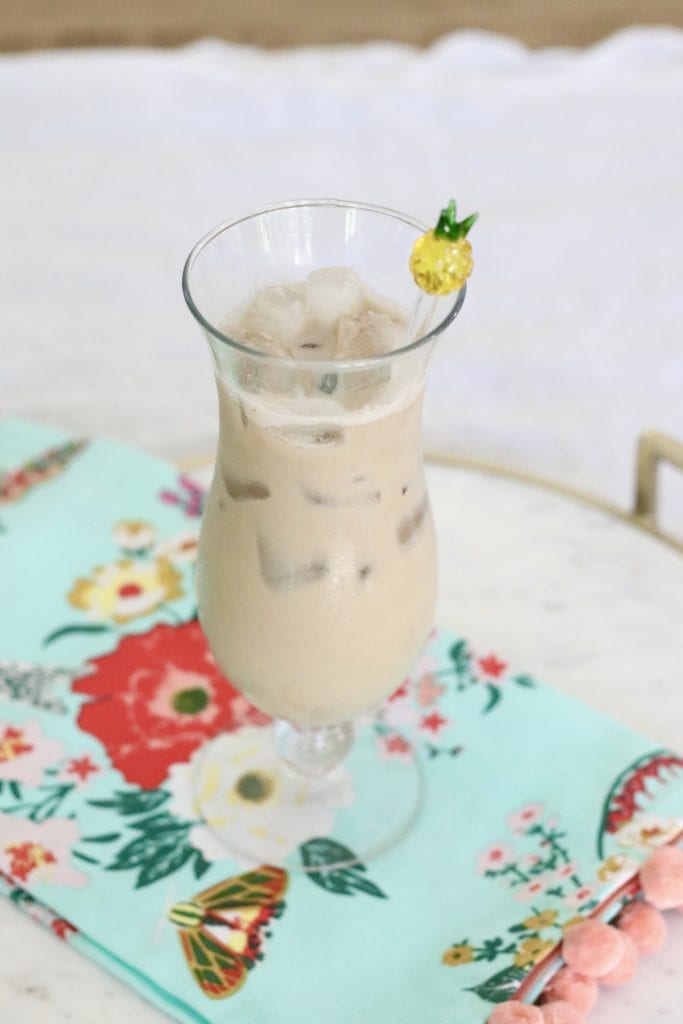 During this Whole30 challenge I am definitely trying to cut back on my caffeine intake. But perfecting this paleo iced latte is not helping me any! This is so good I think I have changed how I will forever drink my iced coffee. Naturally sweetened with the help of banana, this is a treat I look forward to every morning! Bottoms up!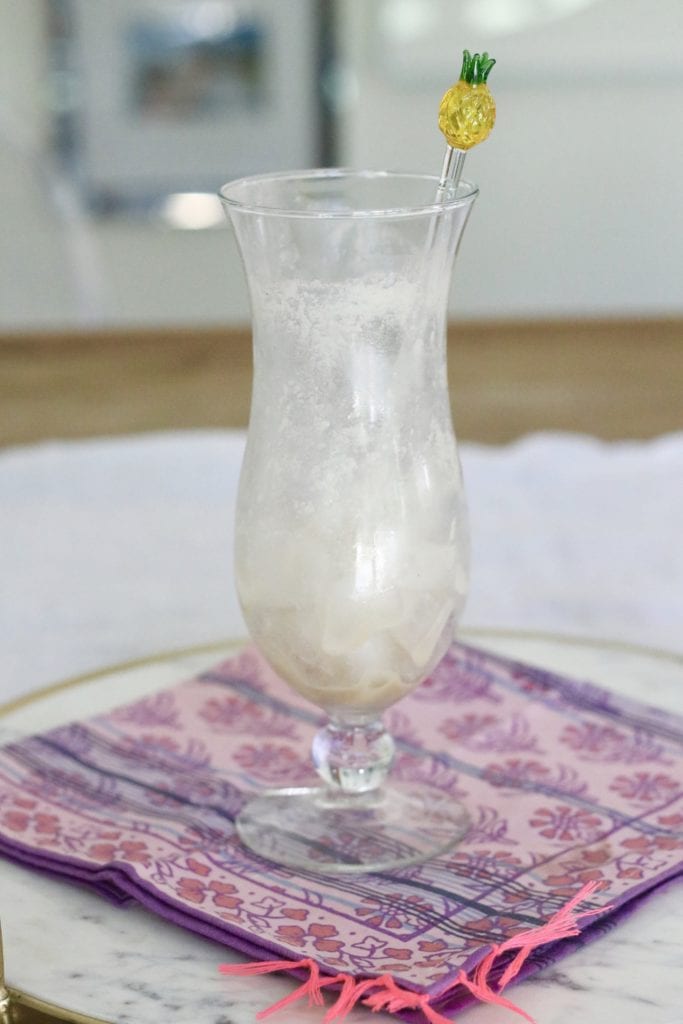 Paleo & Whole 30 Iced Latte Recipe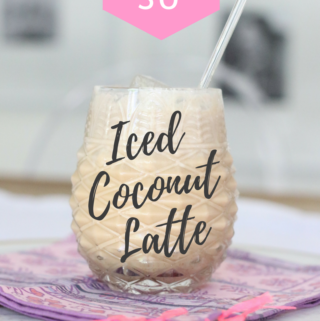 Whole30 Iced Coconut Latte
Create a yummy and delicious whole30 compliant Iced Latte
Ingredients
1

cup

coconut milk

unsweetened

1/2

cup

cold brew coffee

unsweetened

1/2-1

banana

ripe

1

teaspoon

cinnamon

1/2

teaspoon

nutmeg

1/2

cup

ice
Instructions
Add all ingredients to the blender and blend until smooth! Enjoy cold.
Nutrition
Serving:
1
g
Calories:
133
kcal
Carbohydrates:
23
g
Protein:
1
g
Fat:
5
g
Saturated Fat:
4
g
Sodium:
4
mg
Potassium:
269
mg
Fiber:
4
g
Sugar:
14
g
Vitamin C:
5
mg
Calcium:
118
mg