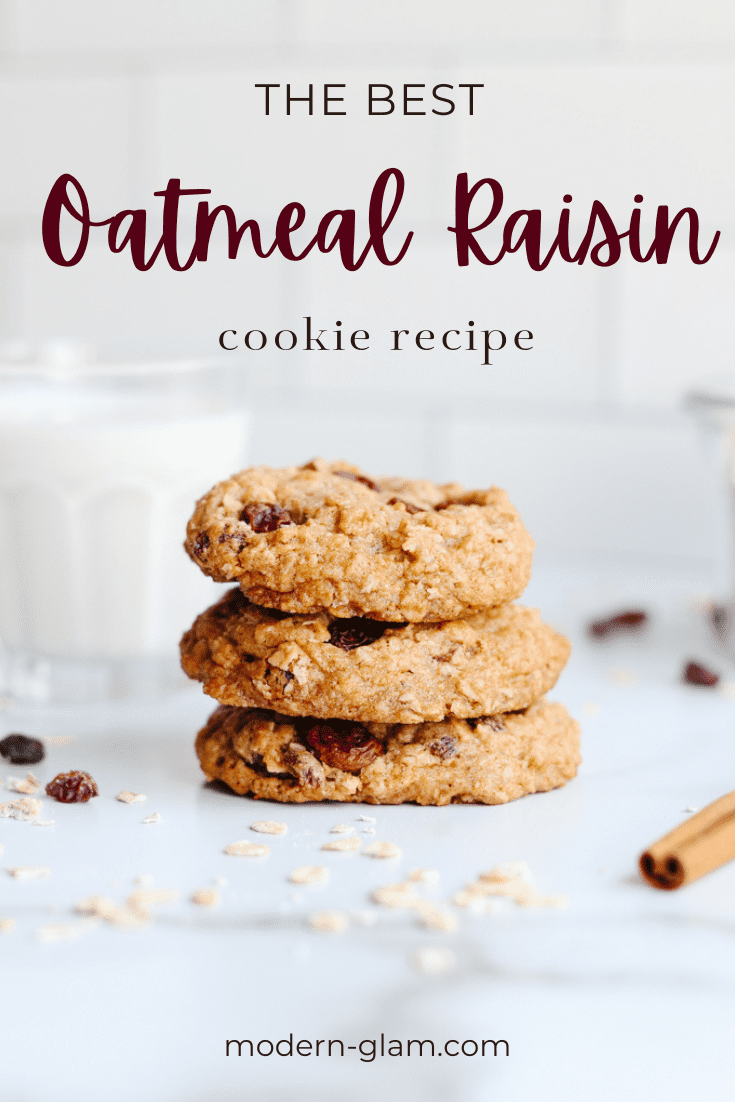 This bakery style Oatmeal Raisin Cookie Recipe is inspired by my mom. Chewy, buttery cookies filled with spices and delicious flavor. Grab the easy recipe!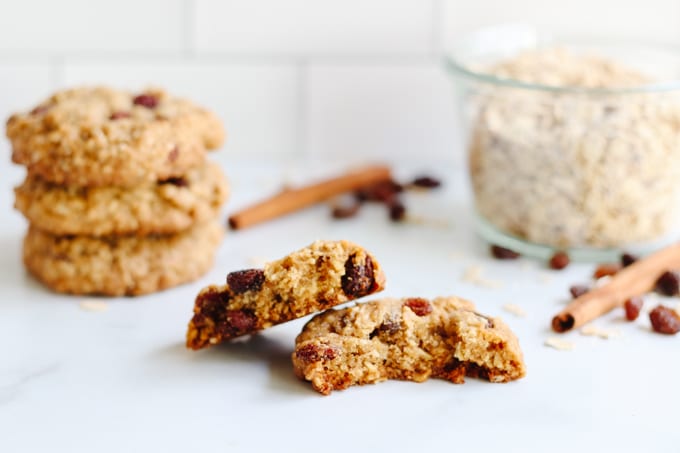 This week a few of my friends and I are sharing recipes inspired by family.
Growing up, my mom always made Oatmeal Raisin cookies. The delicious smell seemed to always fill the airing our home and when I was recreating these cookies, I couldn't help but get nostalgic.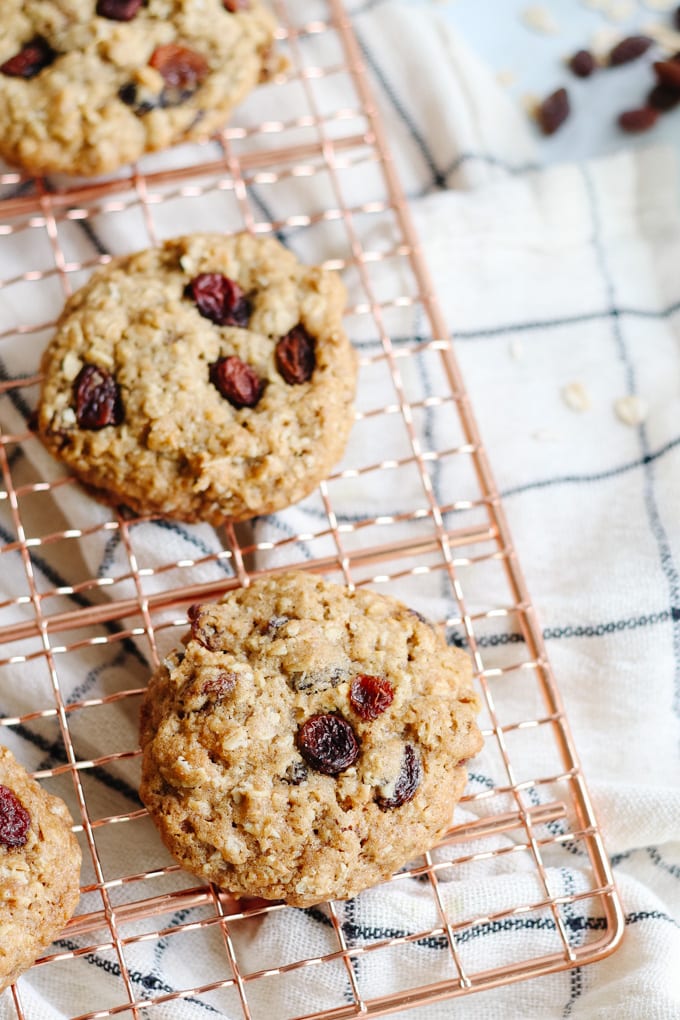 The smell is so wonderful. A mixture of spices and wholesome oatmeal.
Bakery Style Oatmeal Raisin Cookies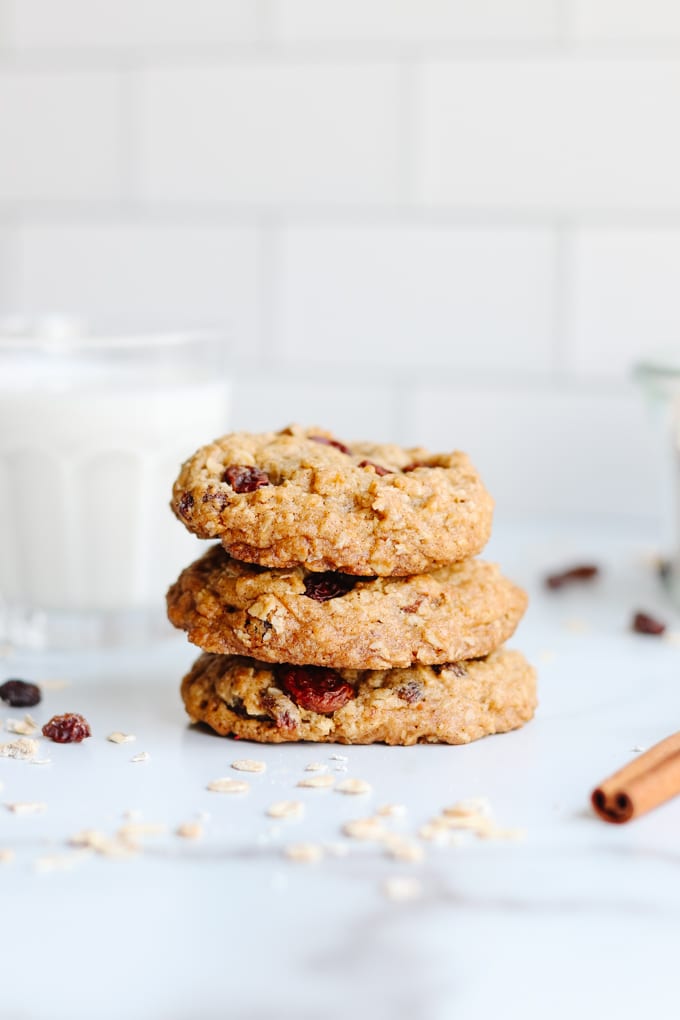 The combination of sweet oats and spices always makes my mouth water I love how chewy and buttery this recipe is.
What makes these cookies taste like they come from the bakery is the crisp edges the butter gives these cookies. Combined with the soft, chewy centers, it is the perfect duo!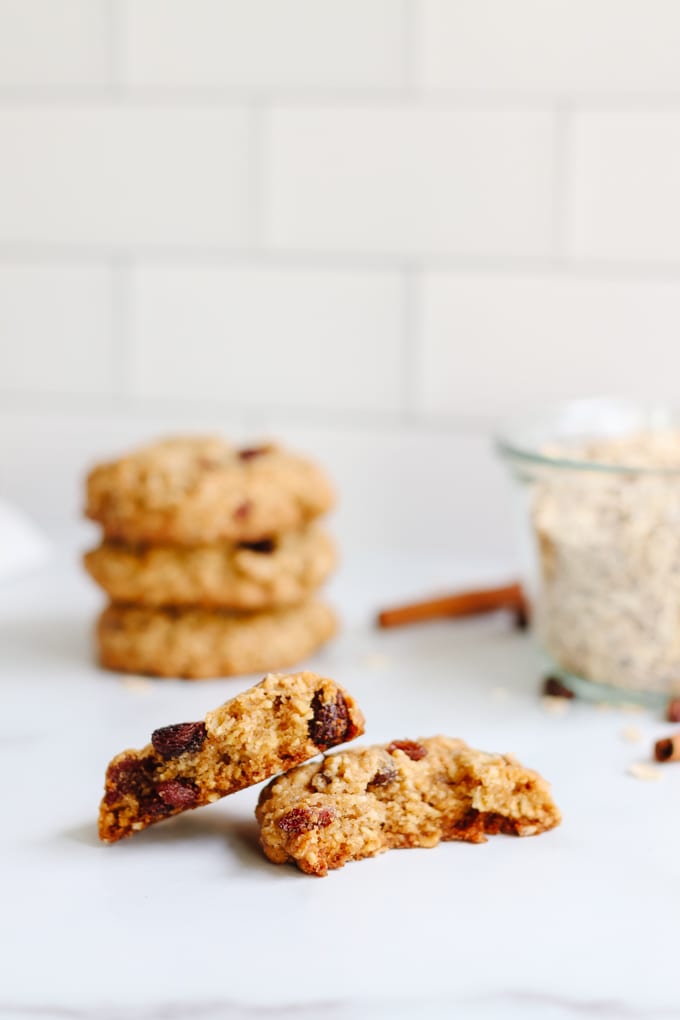 Now, since this recipe is inspired by mom I would be remiss if I didn't mention that her version has nuts in it. But, I have never been a fan of nuts in cookies. So, I have omitted them. But, if you love nuts, add in 1/2 cup of walnuts.
Why I love This Oatmeal Raisin Cookie Recipe
I taste tested a few different recipes to come up with the perfect Oatmeal Raisin Cookie recipe. Here is what I love about this version:
Crisp, buttery edges
Chewy, soft middle
Spiced with cinnamon and nutmeg
Plump, juicy raisins
Simple ingredients (nothing fancy here!)
Easy to store (freezer friendly too)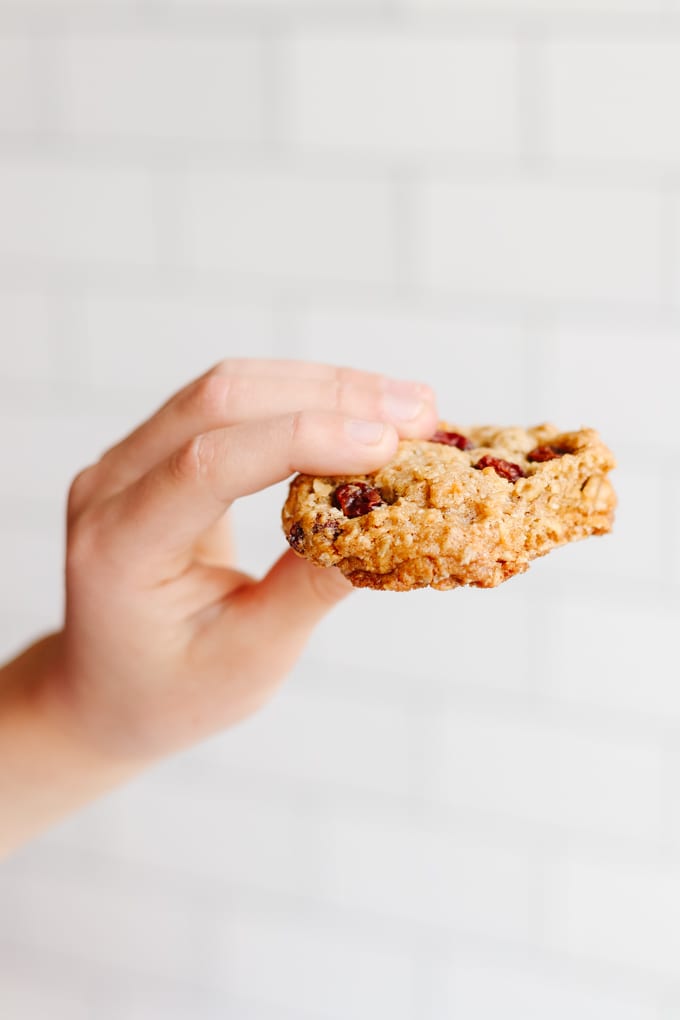 Even my picky eater kids love this recipe!
Tips For Making Oatmeal Raisin Cookies
While I was taste testing this cookie recipe, I learned a few tricks so that these cookies turn out perfect every time.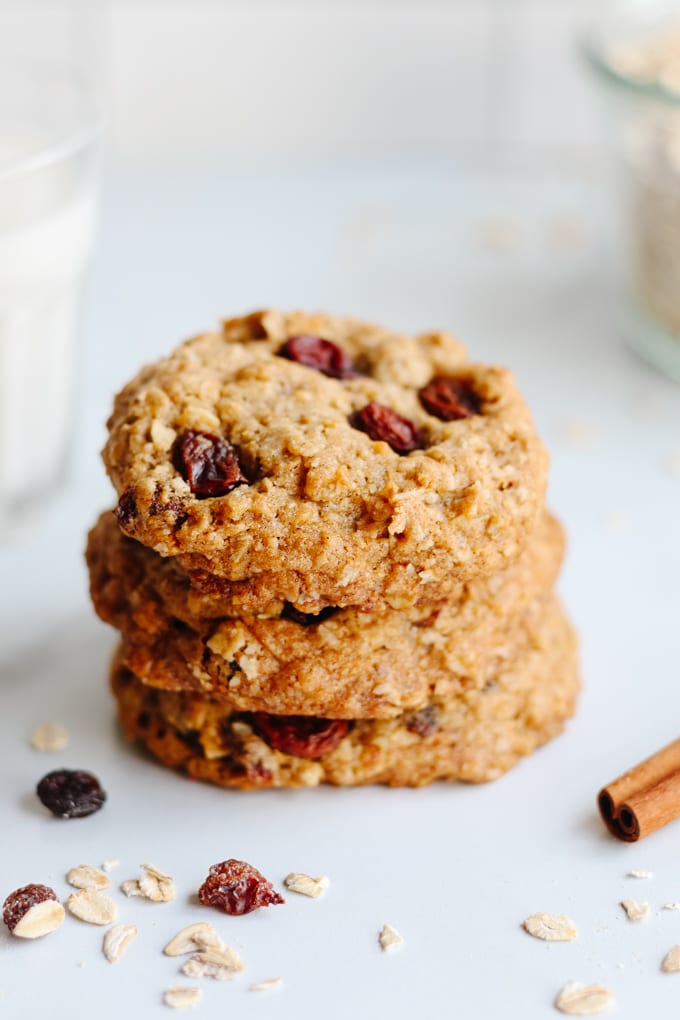 Make sure you use unsalted butter. The salt that is added to the dough is key to making a tasty oatmeal raising cookie, so starting with unsalted butter ensures the flavor is just right.
You will also want to pre-mix the dry ingredients together. There's nothing worse than biting into a cookie and getting a clump of baking soda! Ugh. So, premix the flour, salt and baking soda before adding to the wet ingredients.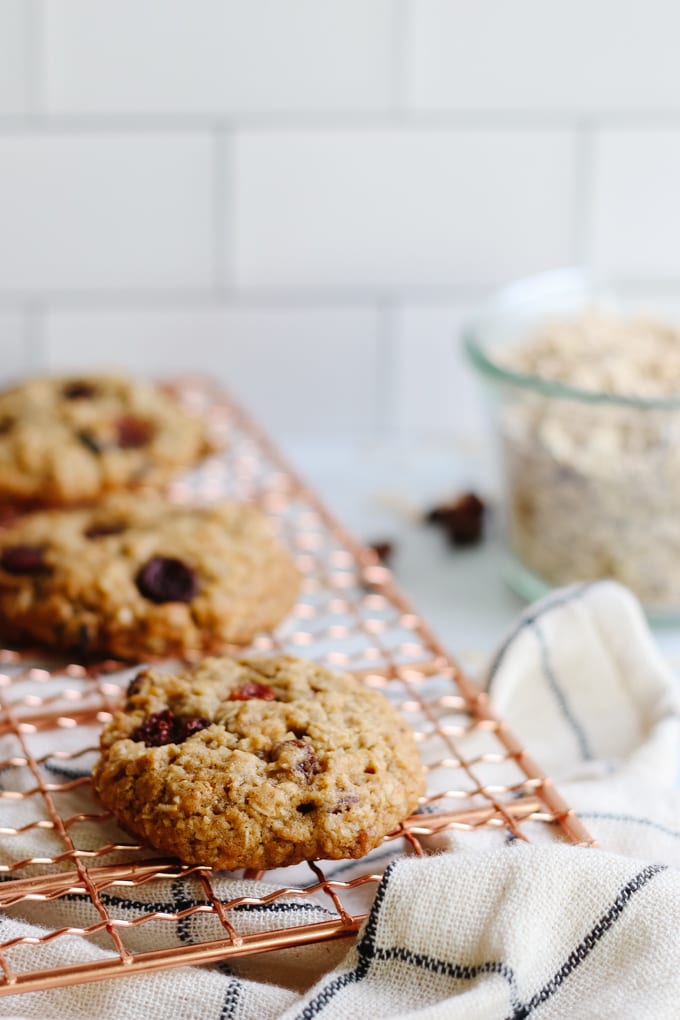 Here is one of the most important tips. When it comes to chilling the dough, I don't recommend leaving it in the refrigerator for much longer than 30 minutes. If the dough sits for too long, the oatmeal will start to absorb the moisture and turn these cookies into a much thicker version.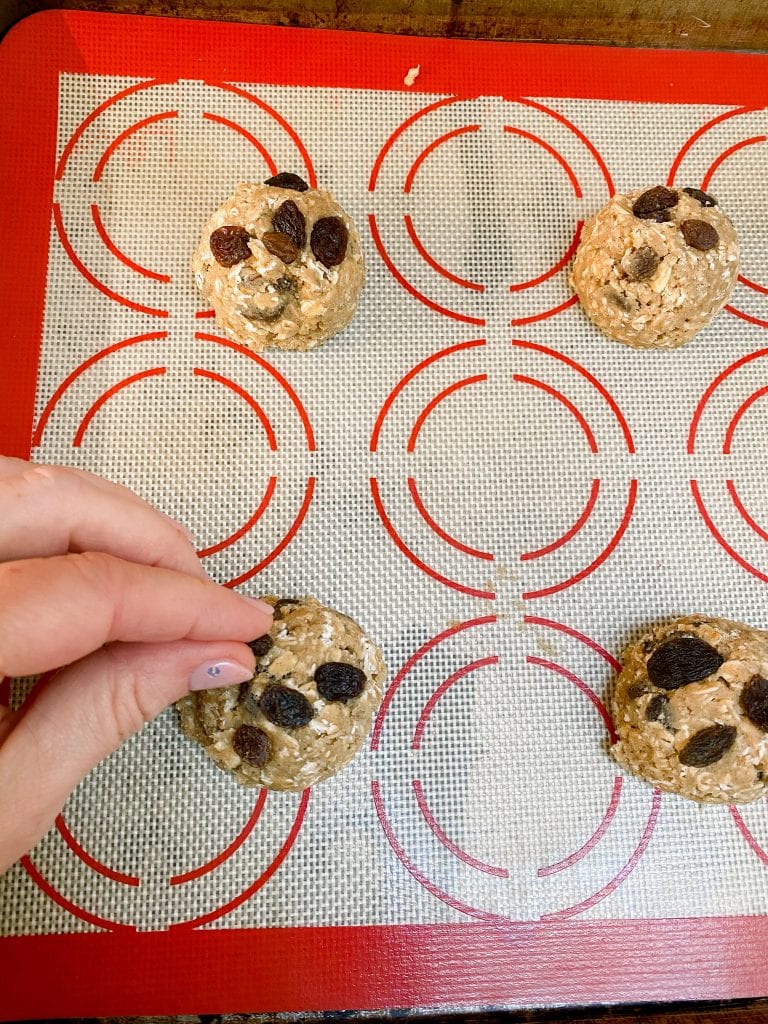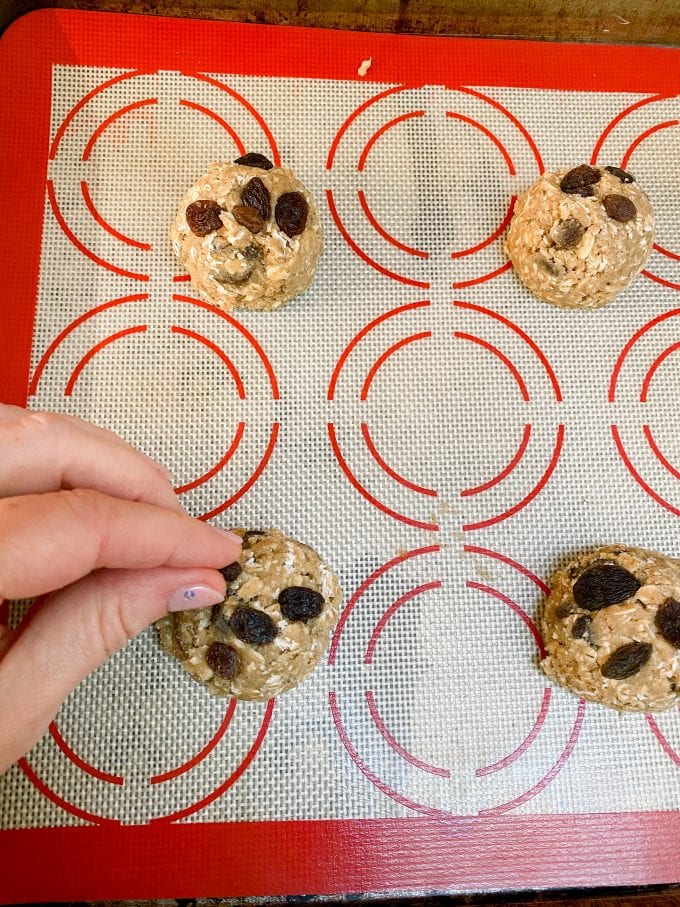 And finally, if you want to have prettier cookies, press a few raisins into the top of the dough before baking. In my opinion, this makes the cookies more irresistible.
How To Store Cookies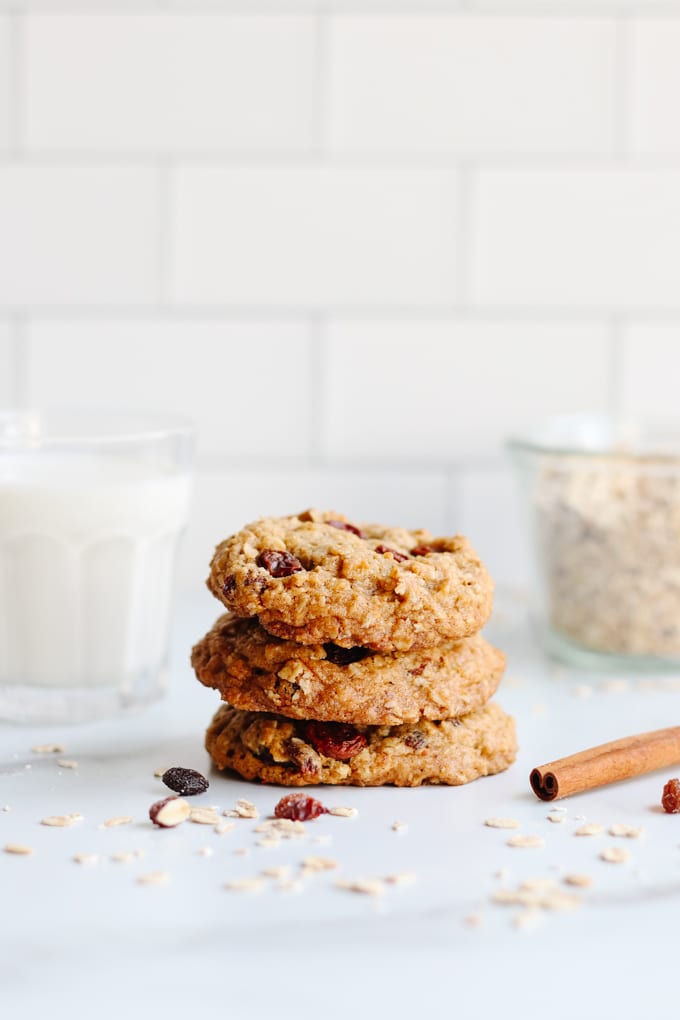 After you have put all the effort into making these amazing Oatmeal Raisin Cookies, you want to store them so they don't dry out.
Here is how I like to store my cookies after they are cool.
How To Store Cookies At Room Temperature: Stack cookies in an airtight container using pieces of parchment or wax paper in between layers.
How To Store Cookies In The Freezer: Use the same method as above and place in the freezer. Store up to 3 months. Sometimes I like to split the cookies into 2-3 separate containers to store depending on how many I will serve at a time.
Grab the full, printable recipe at the bottom of the post and let me know what you think! These have always been one of our families favorite recipes.
5 Family Favorite Blogger Recipes
Now, check out these delicious looking recipes that my friends are sharing today. All of these recipes are inspired by our family. Enjoy!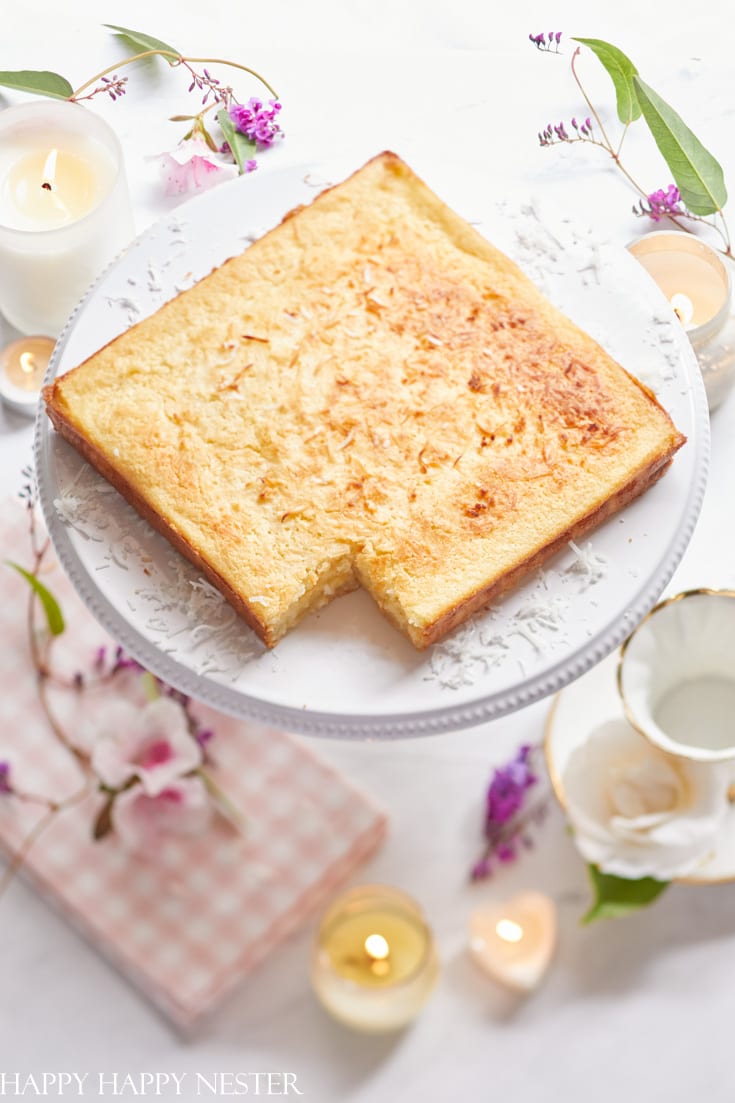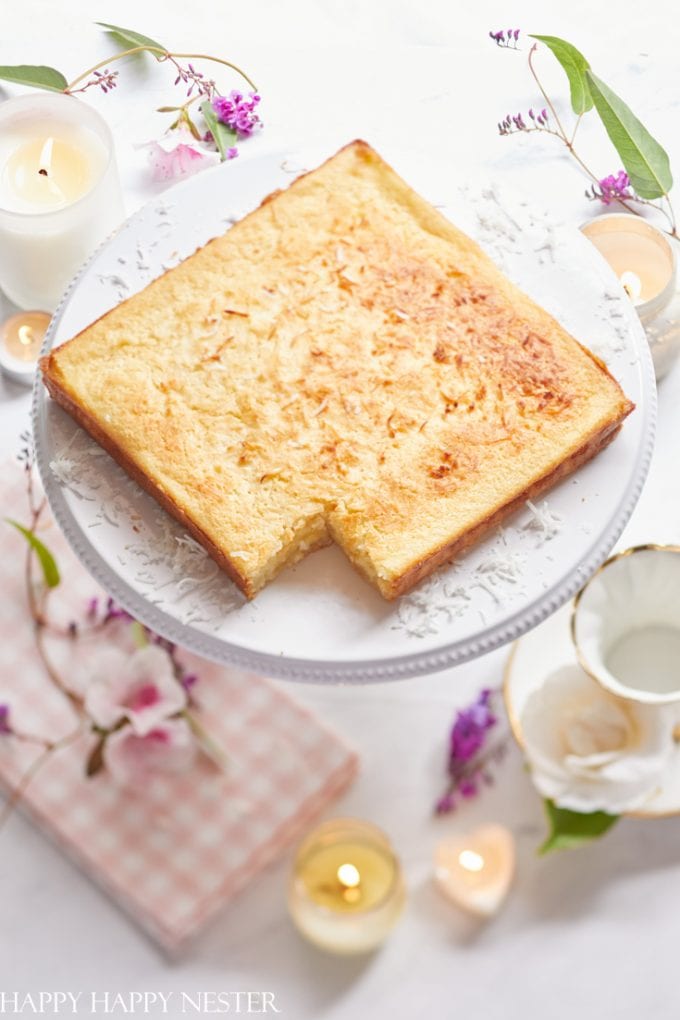 Make this easy Butter Mochi Recipe using Mochiko flour. This delicious Hawaiian cake has hints of coconut, custard, and butter. It is a chewy, dense dessert that you probably have never tasted. It is the best recipe!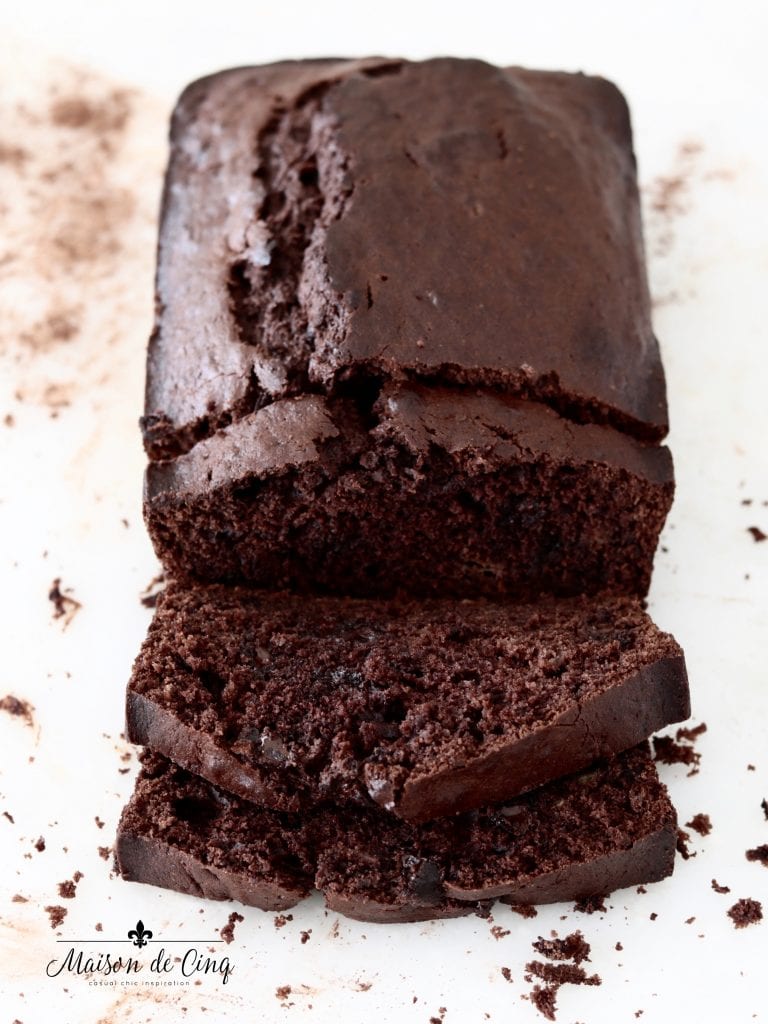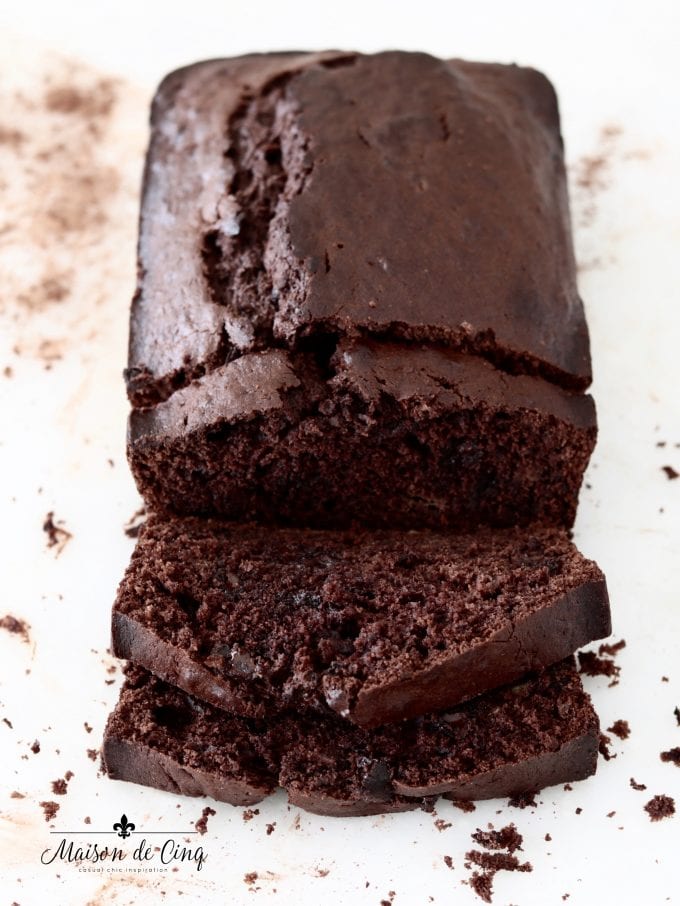 Chocolatiest Chocolate Banana Bread. Using both cocoa powder and chocolate chips really takes this banana bread over the top!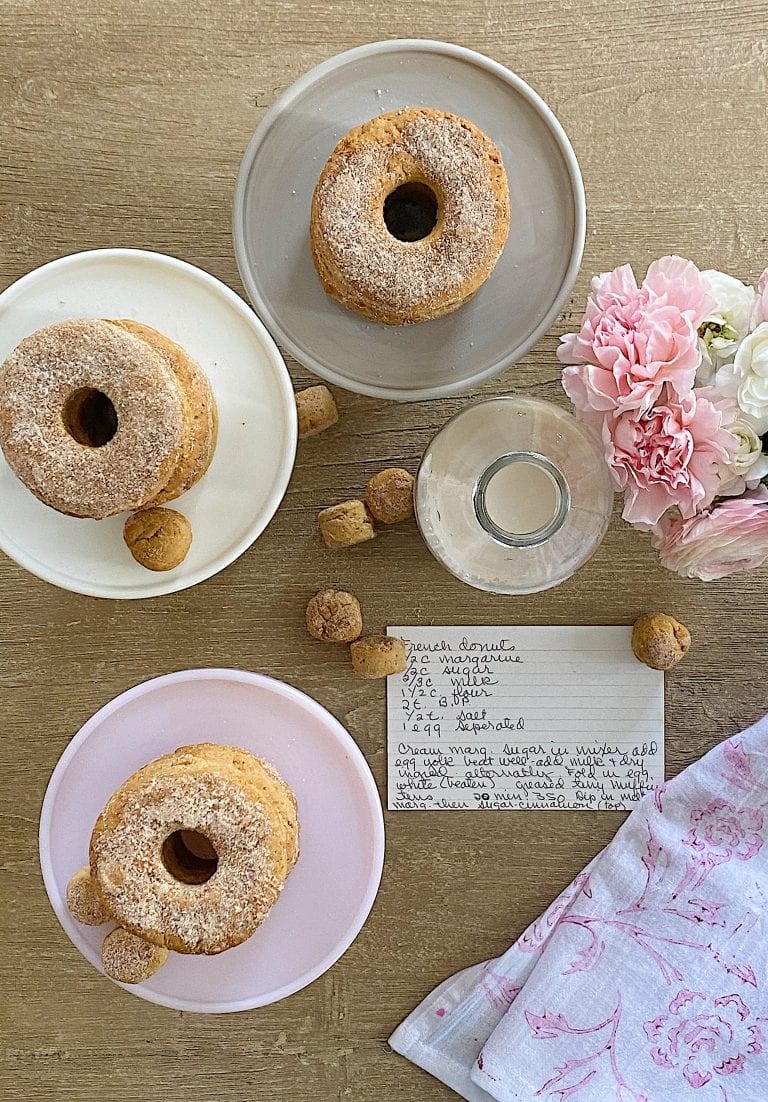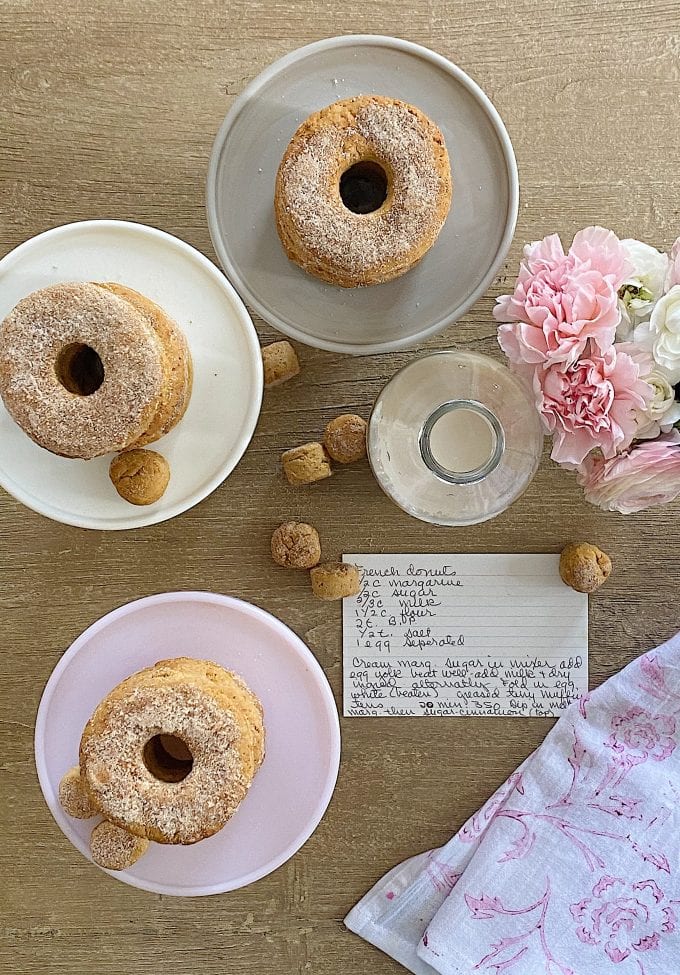 This no yeast recipe for French Donuts is made from scratch, gluten-free, and cooked in a Ninja Foodi air fryer. These sugar cinnamon donuts (and donut holes) are delicious.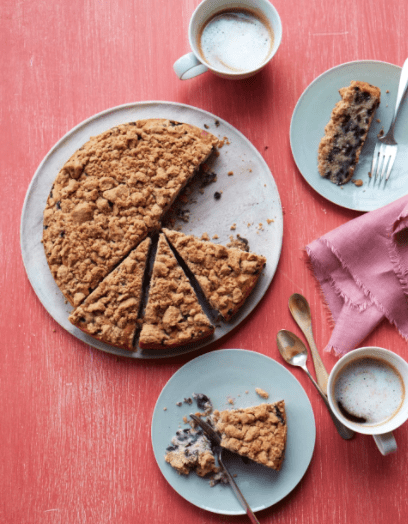 And we wanted to include one of our favorite O.G. bloggers, Martha Stewart in the round up of family favorite recipes. This is Martha's Mom's Blueberry Buckle recipe and it looks so delicious!
More Favorite Cookie Recipes
If you loved this Oatmeal Raisin Cookie recipe, check out some of these other favorite cookies!
Bakery Style Oatmeal Raisin Cookies
This bakery style Oatmeal Raisin Cookie Recipe is inspired by my mom. Chewy, buttery cookies filled with spices and delicious flavor. Grab the easy recipe!
Ingredients
3/4

cup

unsalted butter

at room temperature

1/3

cup

granulated sugar

1/2

cup

light brown sugar

1

egg

1

tsp

vanilla extract

1

cup

all purpose flour

1 1/4

tsp

salt

1

tbsp

cinnamon

1

tsp

nutmeg

1 1/2

tsp

baking soda

2

cups

old fashioned oats

1

cup

raisins
Instructions
In a medium bowl, whisk together the flour, salt, baking soda, cinnamon and nutmeg.

Cream the butter in a mixer on medium speed. Add the sugars and mix for 3-4 minutes until light and fluffy. Scrape down the sides of the bowl.

Add the egg and vanilla extract. Mix on low until just combined.

Slowly add the dry ingredients on low speed. Mix until just combined.

Add the oats to the mixer bowl and slowly mix in, do not overmix. If needed, mix by hand. Add in the raising and mix until just combined.

Refrigerate dough for 30 minutes, but not more than 45 minutes.

Preheat oven to 325 degrees F.

Using an ice cream scoop, scoop out leveled amounts of dough and place on a parchment or silpat-lined baking sheet, about 3-4 inches apart. This will make large, bakery style cookies.

Bake at 325 degrees for 20-22 minutes. Remove from oven and let cookies rest on baking sheet for 10 minutes and then transfer to wire rack to cool.
Nutrition
Calories:
194
kcal
|
Carbohydrates:
28
g
|
Protein:
3
g
|
Fat:
9
g
|
Saturated Fat:
5
g
|
Trans Fat:
1
g
|
Cholesterol:
29
mg
|
Sodium:
262
mg
|
Potassium:
123
mg
|
Fiber:
2
g
|
Sugar:
10
g
|
Vitamin A:
251
IU
|
Vitamin C:
1
mg
|
Calcium:
22
mg
|
Iron:
1
mg