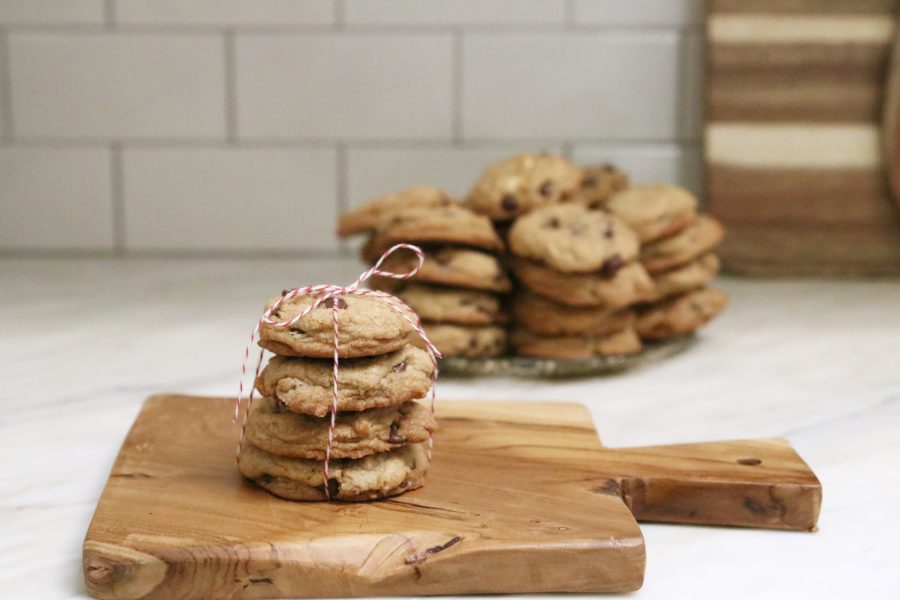 Today is National Chocolate Chip Cookie Day! And the only way I can think to celebrate is by making these Perfect Chocolate Chip Cookies!
Now, there is nothing like making homemade cookies. The store bought version is nothing like the real day, right?! Growing up we never made chocolate chip cookies. It was usually oatmeal raisin, peanut butter or classic sugar for the holidays. I'm not much of a chocolate lover. But my kids are addicted to chocolate! So, over the last 8 years I have tried every chocolate chip cookie recipe out there. And I have finally found the Perfect Chocolate Chip Cookies! And this recipe is simple too!
There is nothing fussy about this recipe. Flour, sugar, salt, butter, baking soda, eggs, vanilla and chocolate chips. The basics! The best part of this recipe is that you don't have to drag out the mixer. You can mix it all in one bowl with a whisk because we are using melted butter. Who knew baking could be so simple?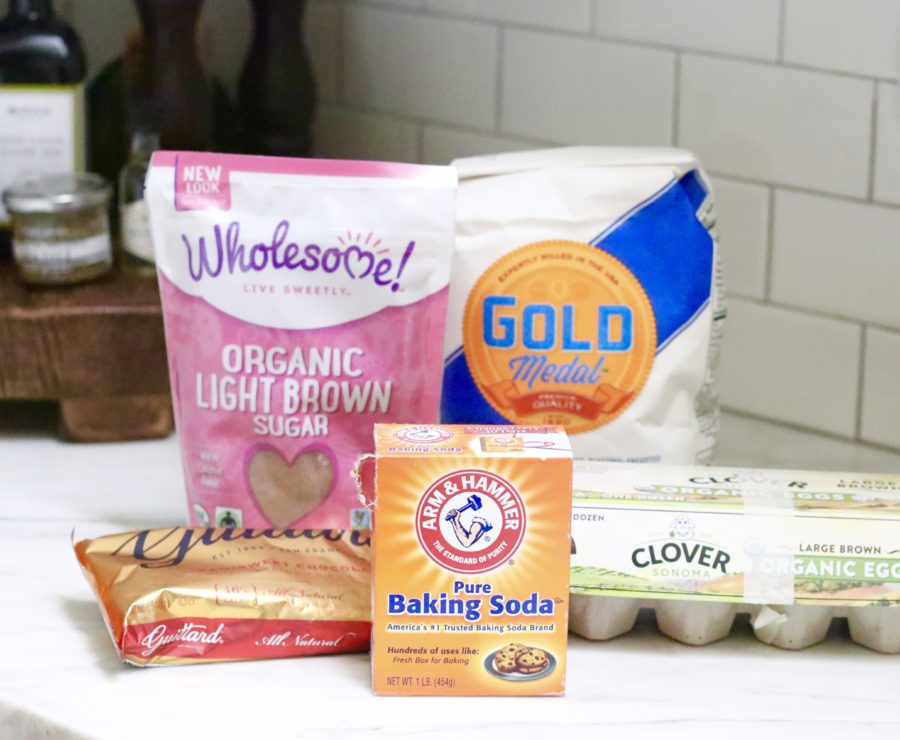 These cookies are the perfect combination. The edges are golden brown and the inside is chewy. And melting the butter lends a certain butterscotch, burnt butter flavor to the cookies that I love!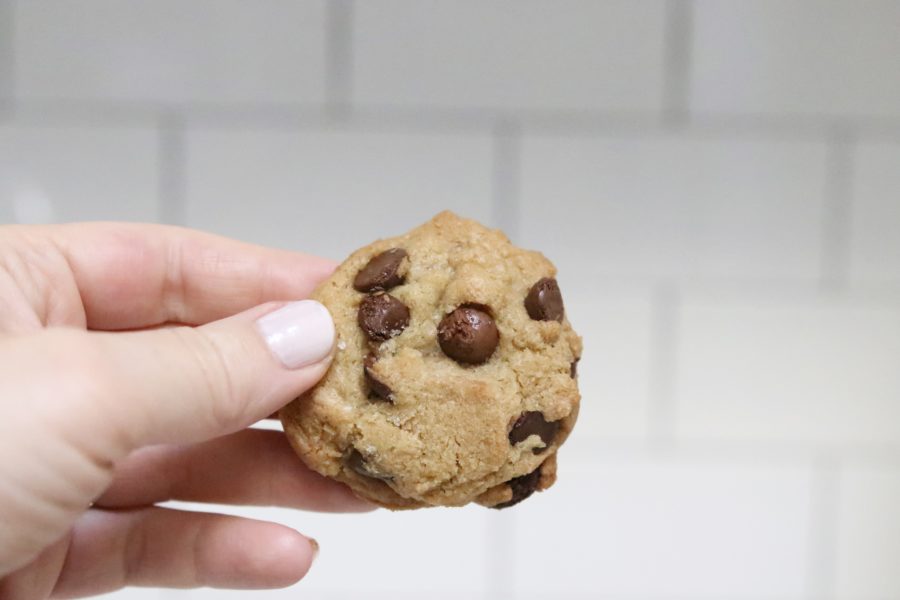 Make these cookies: with your kids, your spouse, your dog or just by yourself. You won't be disappointed! A perfect treat for the weekend ahead!
1.
Mix the flour, salt and baking soda together in a small bowl.
2.
In a large bowl mix the white and brown sugars together. Stir to combine and ensure there are no lumps.
3.
Add the melted butter to the sugars. Whisk to combine until the mixture starts to pull away from the sides – about 1-2 minutes.
4.
Gradually add the eggs, one at a time, whisking them in. Add the vanilla to this mixture.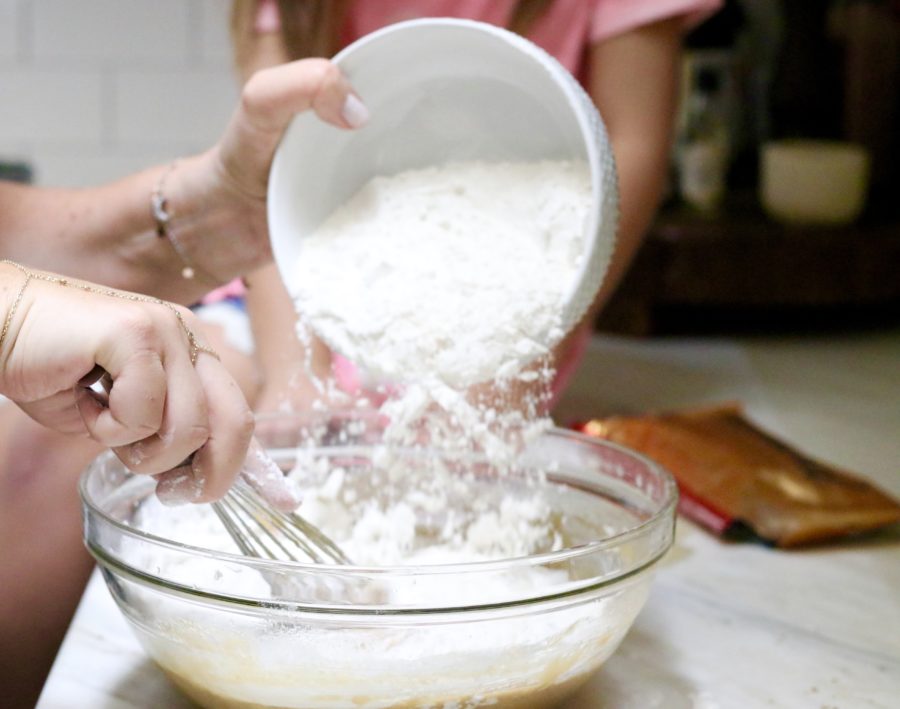 5.
Slowly add in the dry ingredients to the wet. Using a rubber spatula will make this easier at this point. Once the flour is incorporated into the sugar mixture, add in the chocolate chips.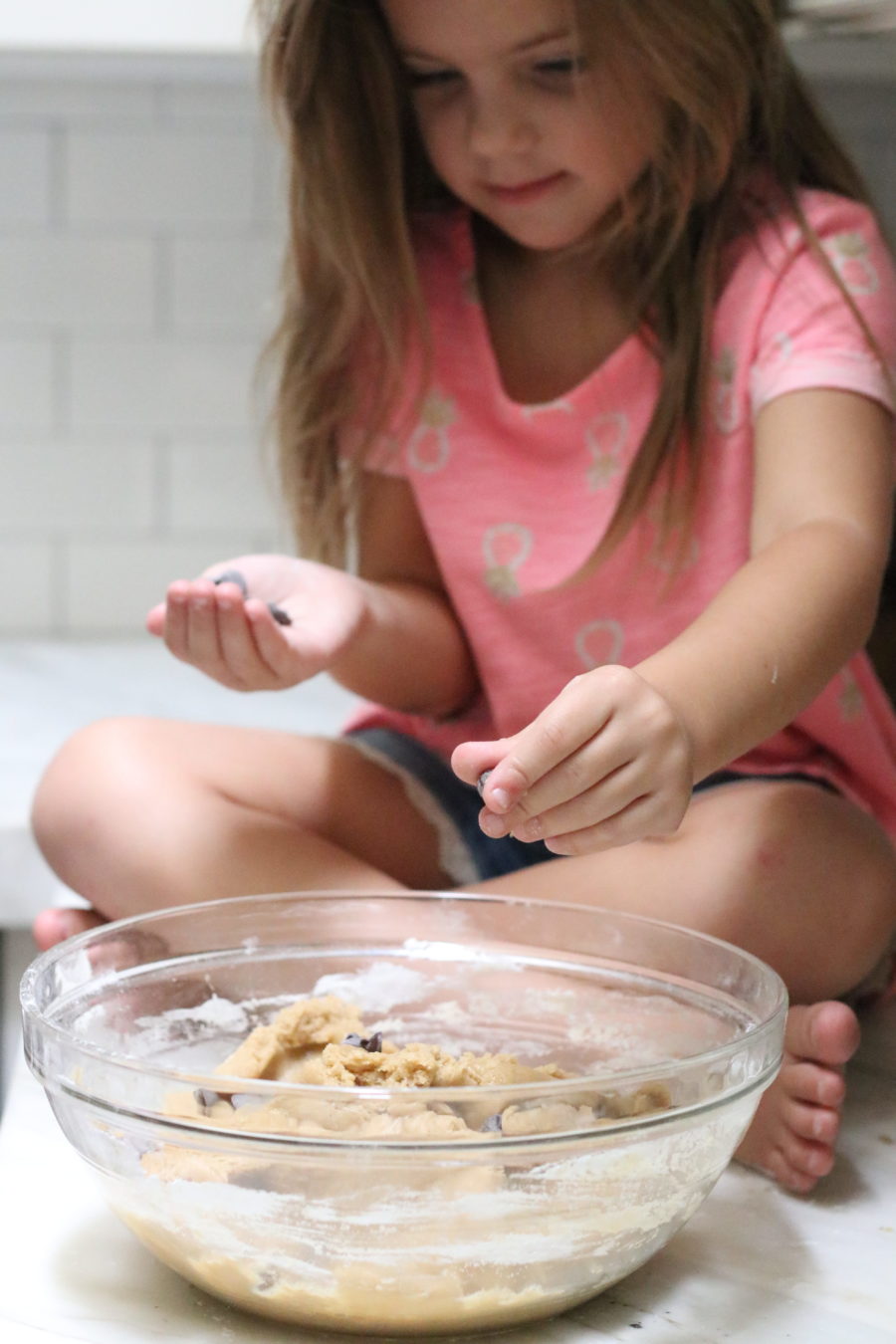 6.
Spoon out the mixture with a measured cookie scoop and place on parchment lined cookie sheet and chill for 2-3 hours. Once the dough is chilled, heat oven to 375 and place the dough balls on a lined cookie sheet 2-3 inches apart. Bake for 12-14 minutes. Let cookies cool for 1-2 minutes before transferring to wire racks.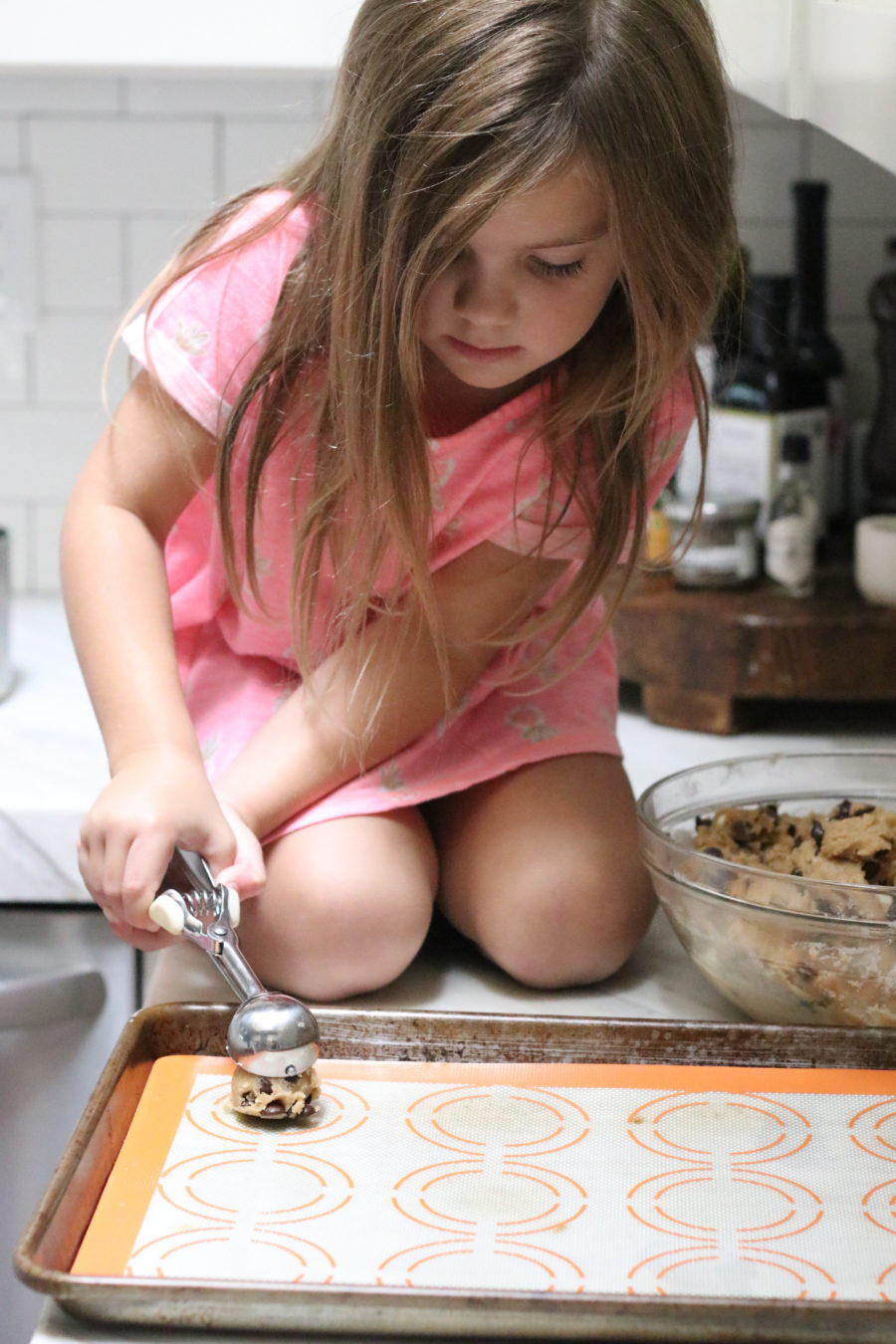 I like to add a little flaked sea salt to the top of my cookies! You can do this before you pop them in the oven.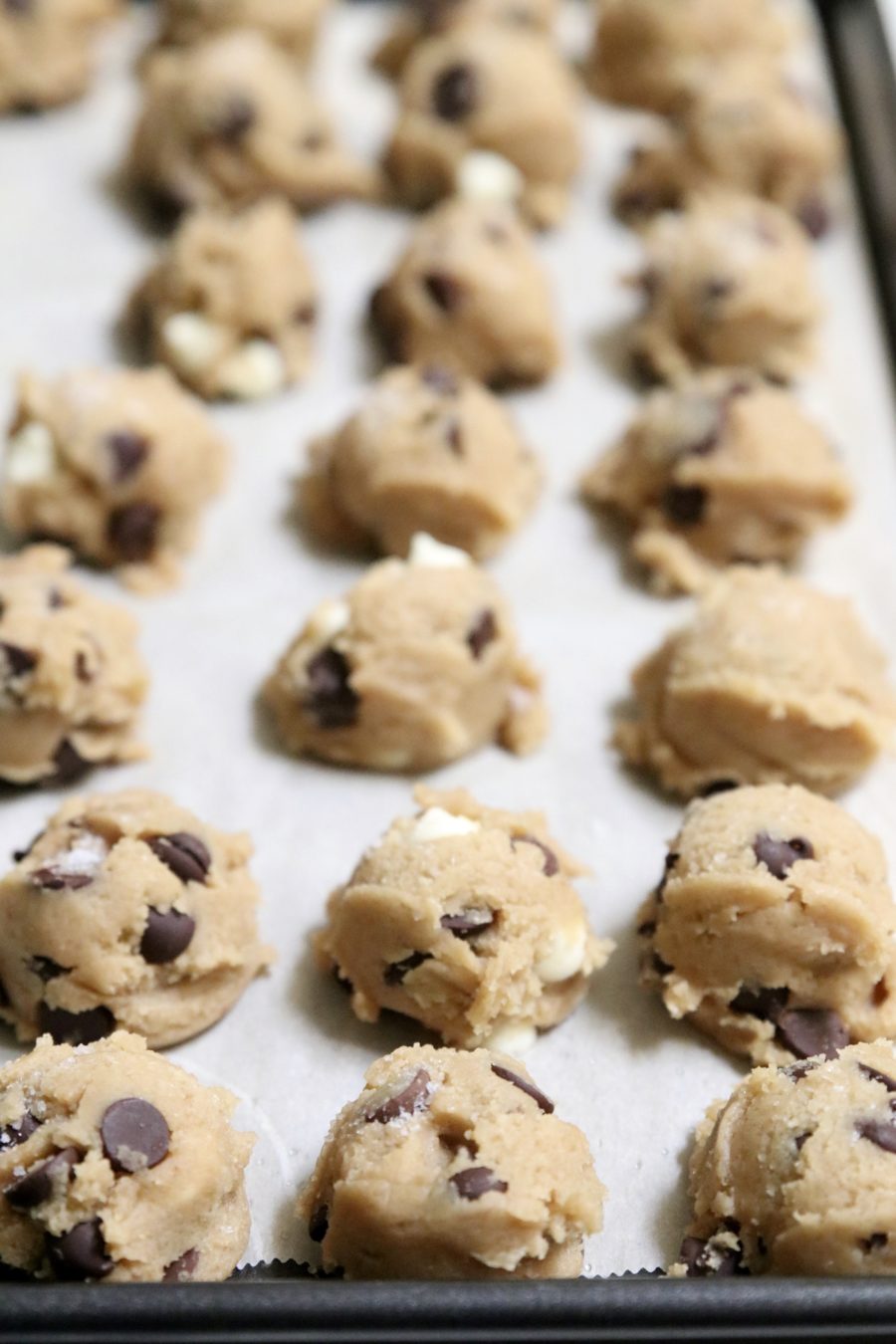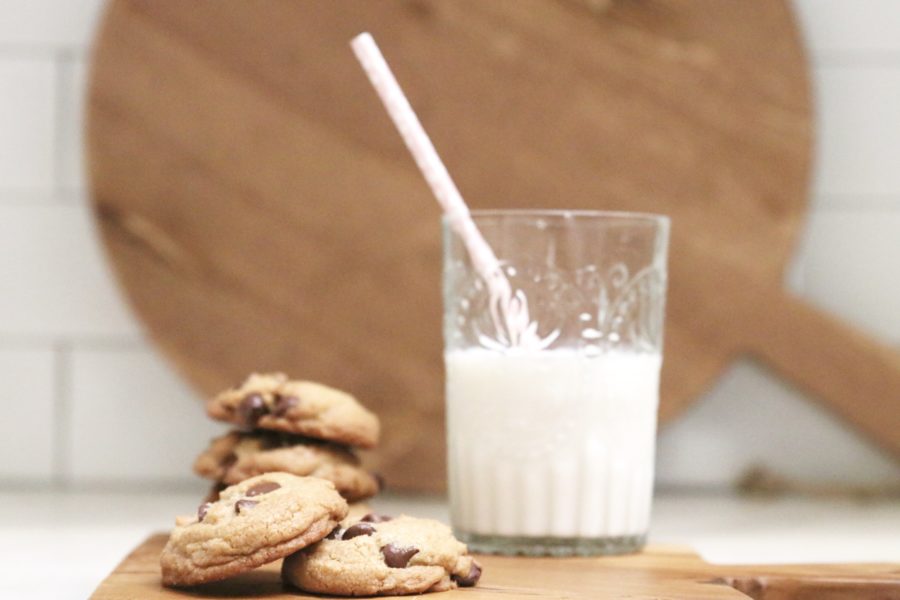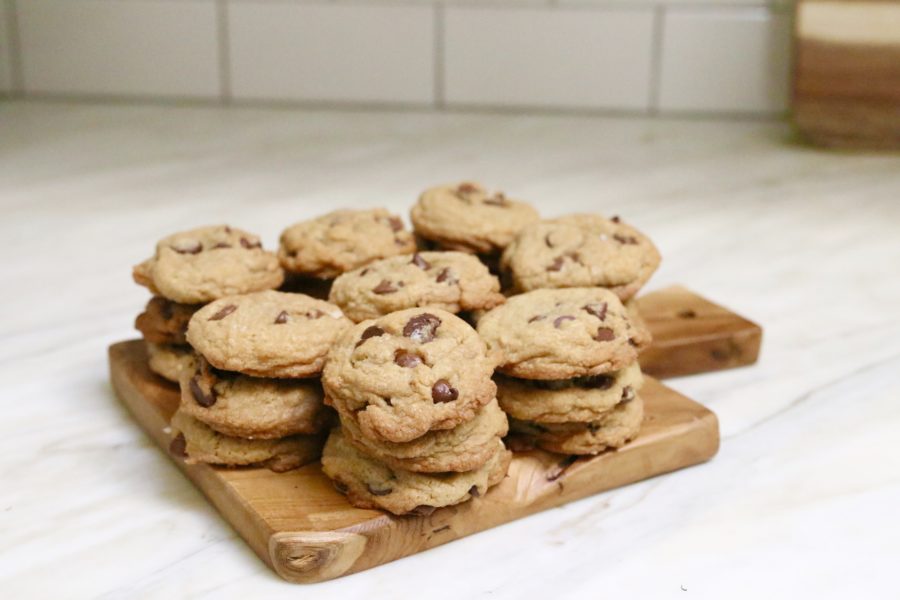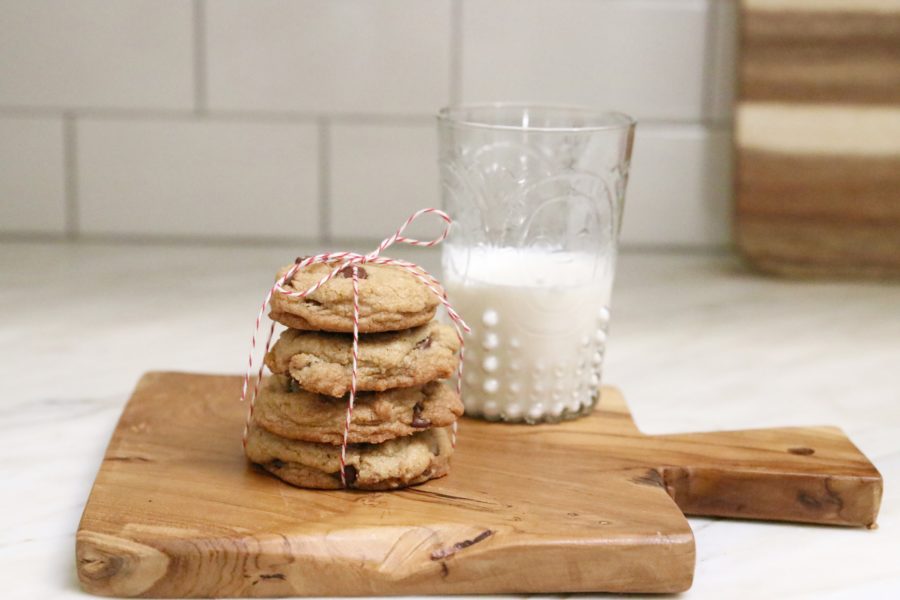 These cookies are so popular in my house they rarely last until the next day! Enjoy!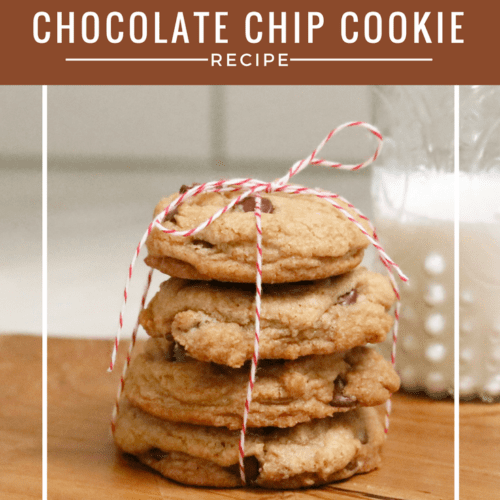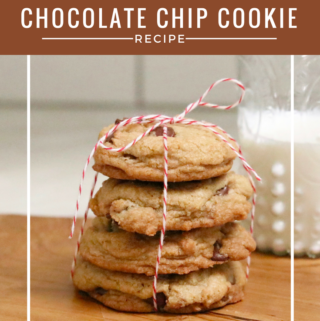 The Perfect Chocolate Chip Cookies
These perfect chocolate chip cookies are golden brown on the outside and chewy on the inside. The perfect combination!
Ingredients
1

cup

unsalted butter

2 sticks

1 1/4

cups

packed brown sugar

3/4

cup

granulated sugar

2 1/2

cups

all purpose flour

1

tsp

baking soda

2

eggs

2

tsp

vanilla extract

1

bag

semisweet chocolate chips

12 oz
Instructions
Whisk the flour, baking soda and salt in a small bowl.

Combine both sugars in a bowl and whisk to eliminate any lumps.

Add the melted butter and whisk to combine until fully incorporated.

Whisk in one egg at a time ensuring each one is combined.

Add the dry ingredients to the wet and combine with a rubber spatula, scraping down the sides to incorporate all ingredients fully.

Fold in the chocolate chips to the batter.

Scoop dough out onto parchment lined baking sheet (about 4 tablespoons each or use a cookie dough scoop). Chill in the fridge for 2-3 hours.

Once dough is chilled, heat oven to 375. Place dough 3 inches apart on parchment lined cookie sheet and bake for 12-14 minutes. Remove from oven and let cool for 2 minutes before transferring to cooling rack.
Notes
TIP: if you would like to add some sea salt flakes to the cookies, do this after chilling, but before baking.
Recipe adapted from this recipe from BuzzFeed.
Pin for later: