Nordstrom Anniversary Sale – Best of Beauty
I know, I know. You are tired of hearing about the Nordstrom Sale. Believe, me when I say that I am too! But the one category that I never miss out shopping for is makeup and skincare for the sale. They have the most amazing sets and values during this time. This is the time to shop for gifts and to try products that you haven't tried before. Because they have limited edition sets with smaller sizes right now. And they have items made specifically for the sale that won't be available at any other time! Ahem, Tom Ford perfume!
So, do yourself a favor and take one last look and snatch up some beauty products just in time to revamp your fall beauty routine. I have rounded up my favorite products for you here. I promise you won't be disappointed!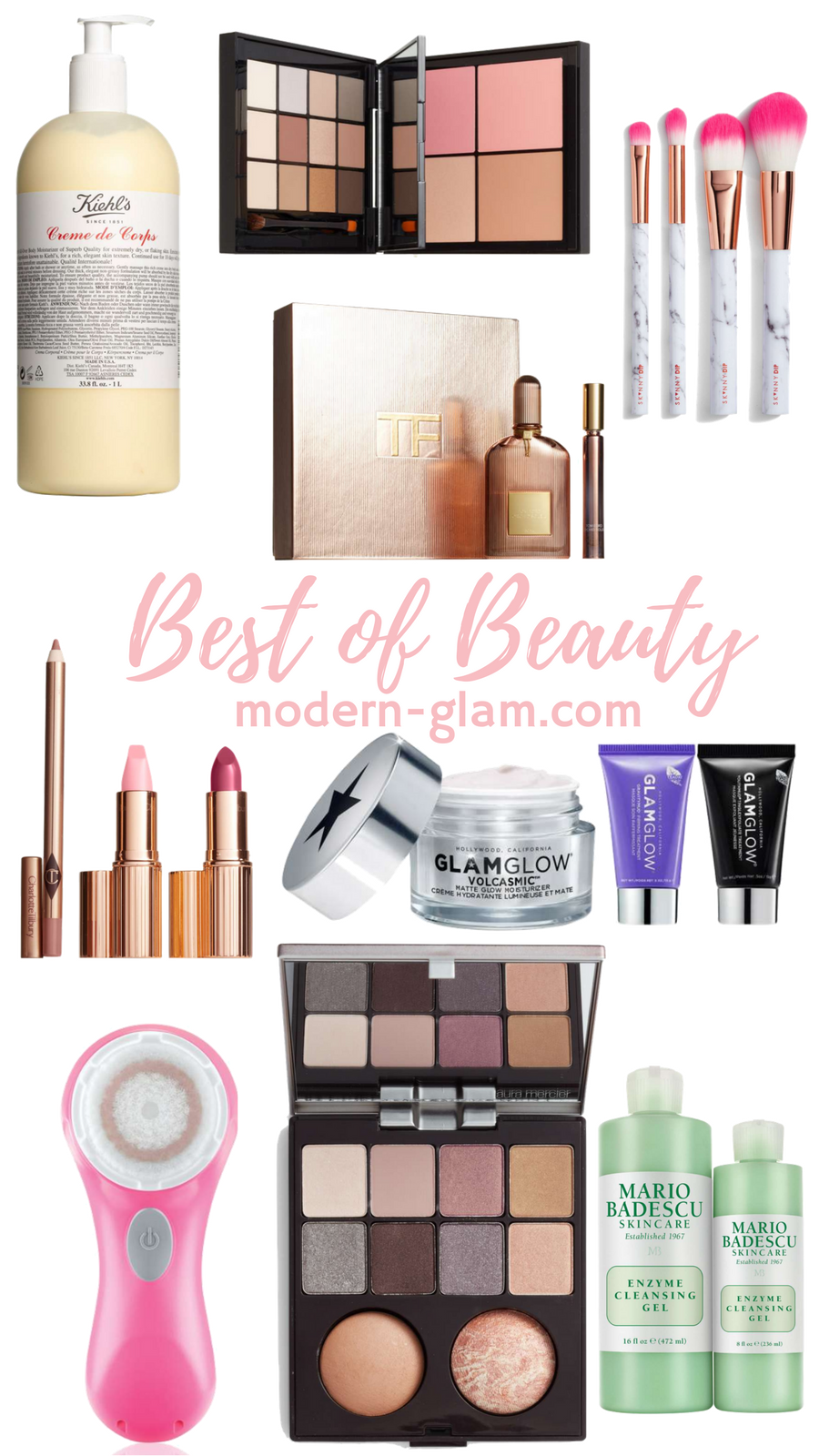 The Roundup
This is our families go-to lotion. It is luxurious yet not too sticky. During the sale is the ONLY time you can buy this at less than retail. This is the perfect time to stock up!
I love these limited edition palettes that are so wearable and also perfect for travel. They have everything you need all in one compact case. Need I say more?
Not only is this set gorgeous, but it is a scent made entirely for the Nordstrom Anniversary Sale. Combining the yumminess of the Soleil perfume and the richness of the Black Orchid scent, this is a winning combo. And like I said, it totally wins because of the rose gold!
A set of 4 makeup brushes for $35! A perfect time to upgrade.
I am obsessed with Charlotte Tilbury makeup and her lipsticks have the perfect creamy texture! This set has a day and a nighttime shade that I think would look amazing on all skin tones. The lip pencil is an added bonus!
Have you tried the Glam Glow products? I am a huge fan. And their masks usually retail for $70! So when you can snatch up a sampling for under $55 it's a no brainer! A perfect time to figure out which one is your favorite!
If you don't already own a Clarisonic, now is the time to buy one! Under $100!
I have had this on repeat since I got it at the presale. the perfect daytime look and it has everything you need all in one compact!
These products are everything. Totally affordable and I love that this set includes a full size and travel size. My favorite!
Happy shopping and let me know what your favorite beauty purchase was from the sale!
SHOP THE POST