Fall home decor is my jam! And with fall right around the corner I couldn't be more excited! I love the cooler mornings and the changes that come with it. I always change up my home decor and of course my wardrobe too! Because fall fashion is my second passion!
Fall Fashion Trends
Being in the fashion industry as owner of Flaunt Boutique I get a hands-on preview of incoming trends. When I was in in New York for fashion week back in February I got to see all the trends for this fall! Greens, blush and rich jewel tones are present. I am so happy to steer away from the grays of the past. The colors for fall are rich and so complimentary for all skin tones!
There is a huge emphasis on sleeves for the season. Bishop sleeves, bell sleeves and lots of ruffles are on trend. And some cute peplum details too! Floral prints are more popular than ever and are so pretty in those rich jewel tones.
As for fabrics, suede is always in for fall but I saw a lot of this material in a beautiful cognac color. Reminiscent of fall leaves, my favorite! And velvet is bigger than ever this year. Expect to see lots of blush velvet. And do yourself a favor and pick up the ballet flats pictured below!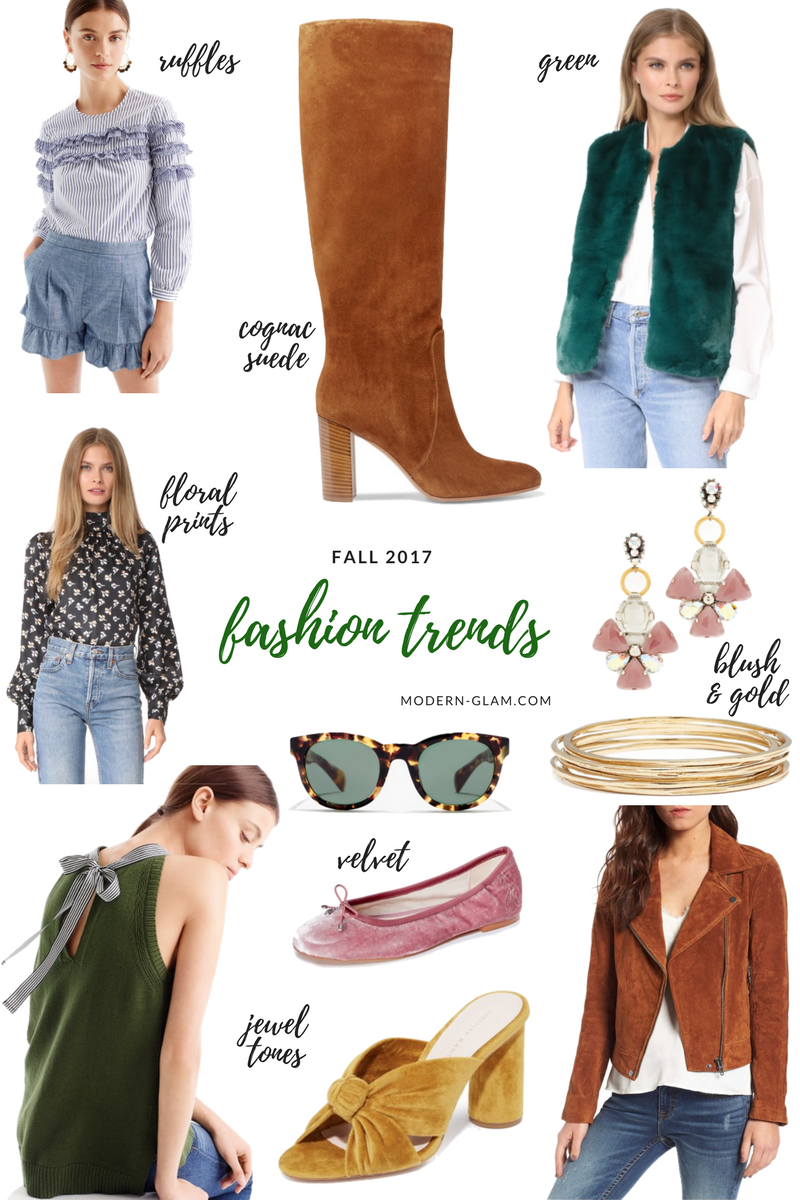 Fall Home Decor Trends
The looks don't stop with your wardrobe. Many of the trends that are seen in fashion are big for fall in home decor as well!
We saw a little bit of this last year, but velvets are going to be huge! You can add this fabric in the form of pillows, drapery or little accessories. How cute are the velvet pumpkins and acorns that are popping up everywhere?
The colors fall home decor will be dark and moody. The emergence of dark emerald green is really taking over the scene in home decor. I love it paired back to blush! The perfect combination!
As for patterns, buffalo check is still popular and looks beautiful paired back to the dark jewel tones. And you can never go wrong with a little leopard print! Dark floral prints are also started to show up in home decor.
Now, let's talk about metallic finishes. Silver is out and brass is back in a huge way! From shiny brass finishes in accessories, to a more patina finish for bathroom and kitchen hardware, its presence is huge! And the popular rose gold finish is being replaced by patina aged copper. No more fake shiny rose gold accessories.
Here are my favorite picks and an easy way to incorporate these trends into your decor.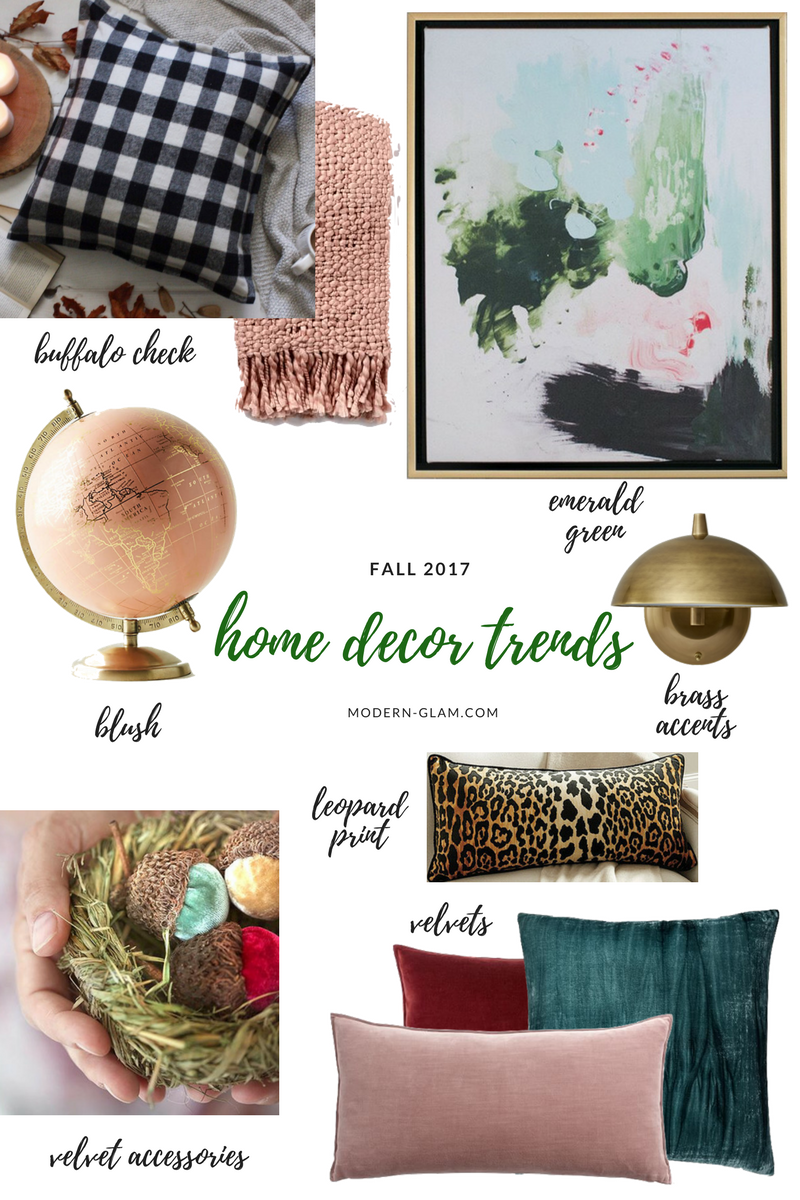 So, what do you think of what's in store for this fall? Are you loving the new colors and textures?
giveaway
To help you stock up on all the latest trends for fall, I am teaming up with some of my favorite bloggers to give away a $550 gift card to Nordstrom! You can find all the pieces you need for home and fashion for fall there!
Now…it's time for a fabulous giveaway!
I've teamed up with an amazing group of bloggers
to give YOU a chance to win:
a $550 Nordstrom Gift Card, just in time for some spring shopping!
Simply enter below by completing the rafflecopter.
You'll receive one entry per completion.
This giveaway is open internationally and runs until 8/21.
Winner will be announced here. Good Luck!