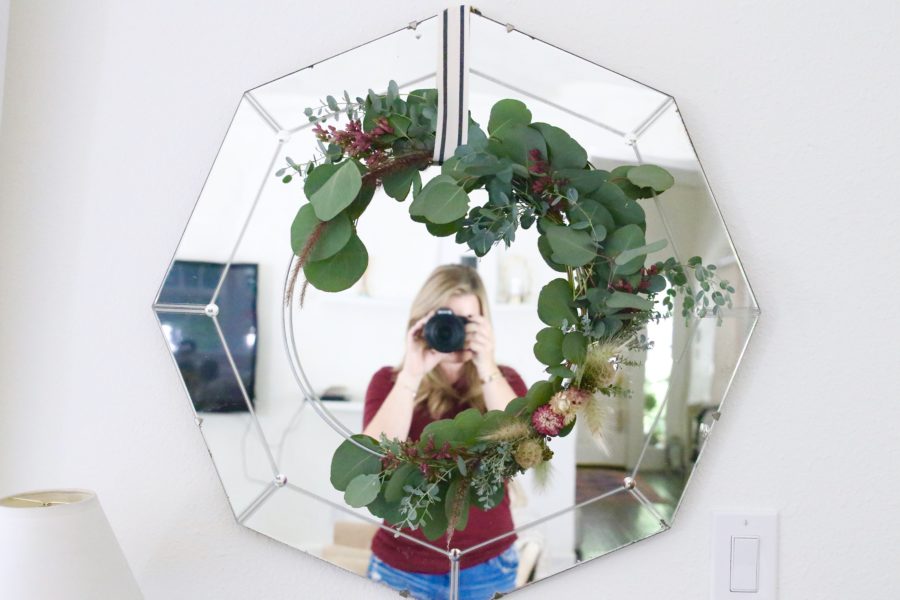 Summer is winding down and I can feel the pull of fall. The kids are back in school in less than two weeks! I have been wanting to make a eucalyptus wreath all summer and finally got a chance to do it this week. Because it is almost September, I wanted it to transition into fall. So I created this fun Eucalyptus Wreath!
Living in California, we are lucky enough to have lots of Eucalyptus trees around. I found two types of trees and cut some branches for this wreath. And I found this simple wreath form at Michael's for under $3! The perfect start to making this rustic wreath! The only other things you need for this project are some floral wire and tape, wire snips and any flowers you want to add in.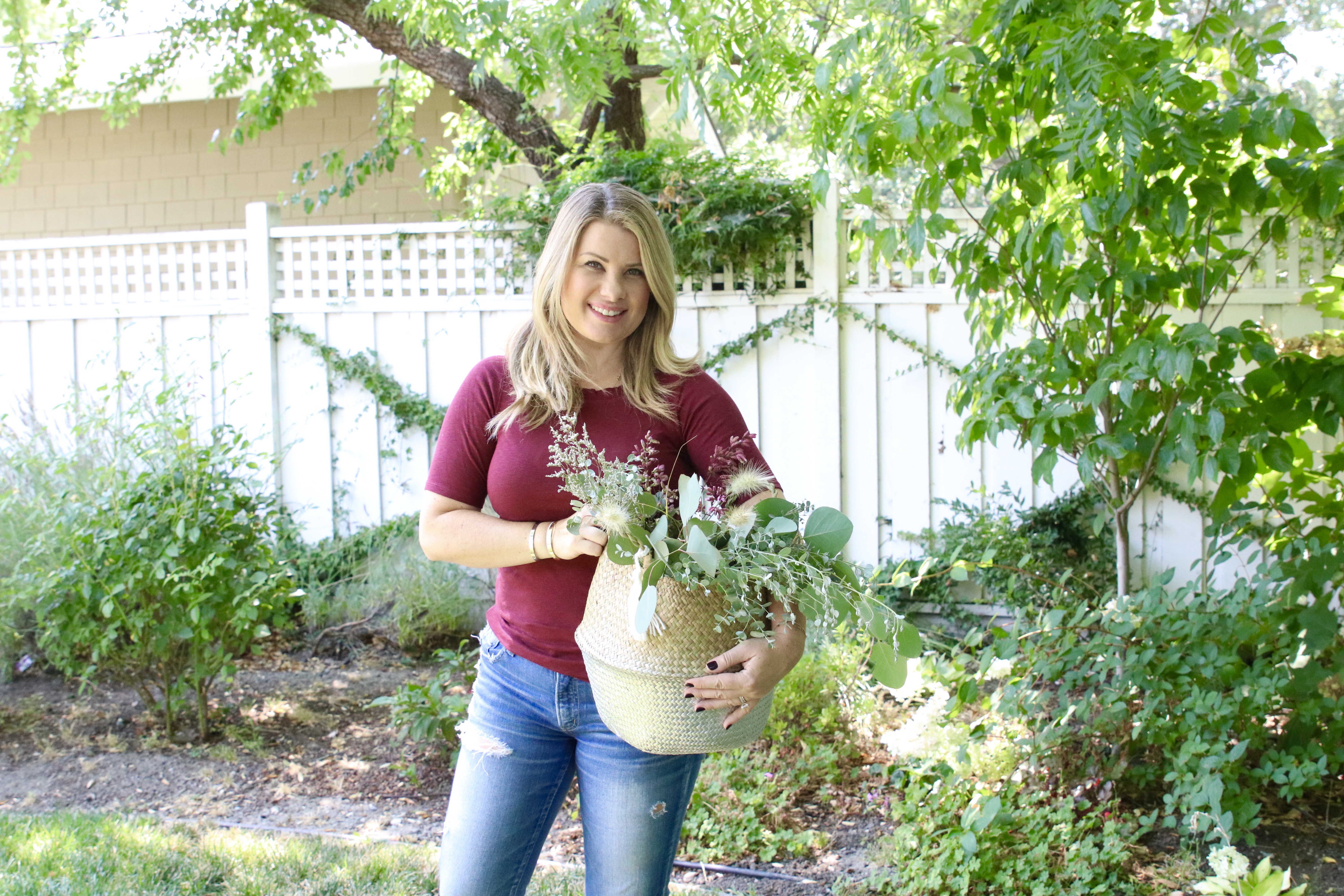 I stopped by my local florist and picked up some dried flowers and other things that would dry nicely so that I can keep this wreath for a long time. And on a trip to Target I spotted some gorgeous purple grasses in the parking lot and took home some with me! I knew they would be perfect for this project.
Eucalyptus Wreath Supplies:
Eucalyptus & other branches or flowers
Wreath form
Wire snips
Floral Tape
Ribbon
Step 1
First, you will want to lay out your arrangement and visualize the spacing and where you want all the beautiful cuttings to lay. After you have it looking just right, snap a picture so you can reference back to it as you go along!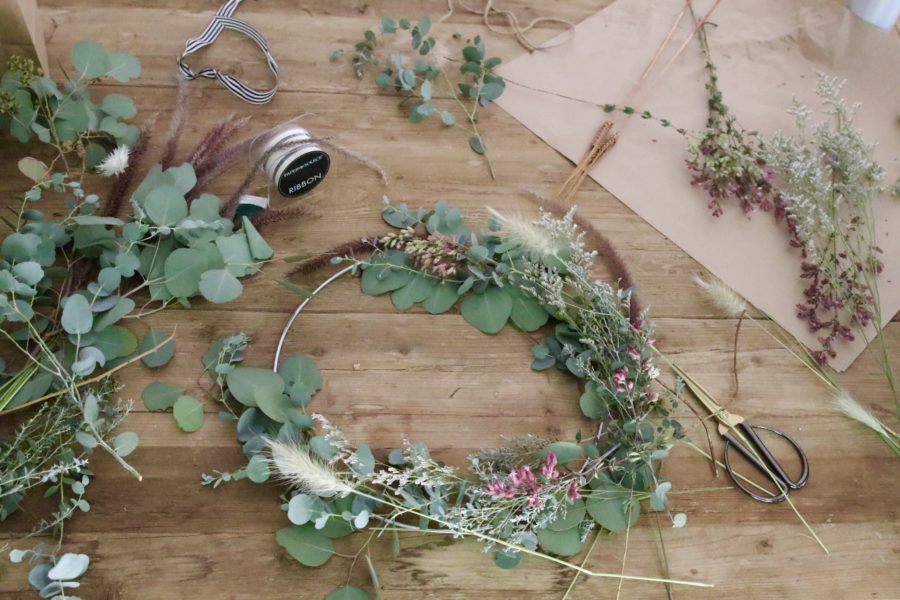 Step 2
Now you will want to start tying bunches together and securing them to the wreath form. Start at one end and work your way around, securing each part and layering in the flowers and leaves. It's easiest is you create small "arrangements" and layer them on top of one another as you go
This part is a little tricky. You will want to cover the floral wire and tape with the next layer of leaves and flowers. Make sure you have good dimension by adding lots of texture. Wheat shafts, colored grasses and floral sprays are great for adding depth and character.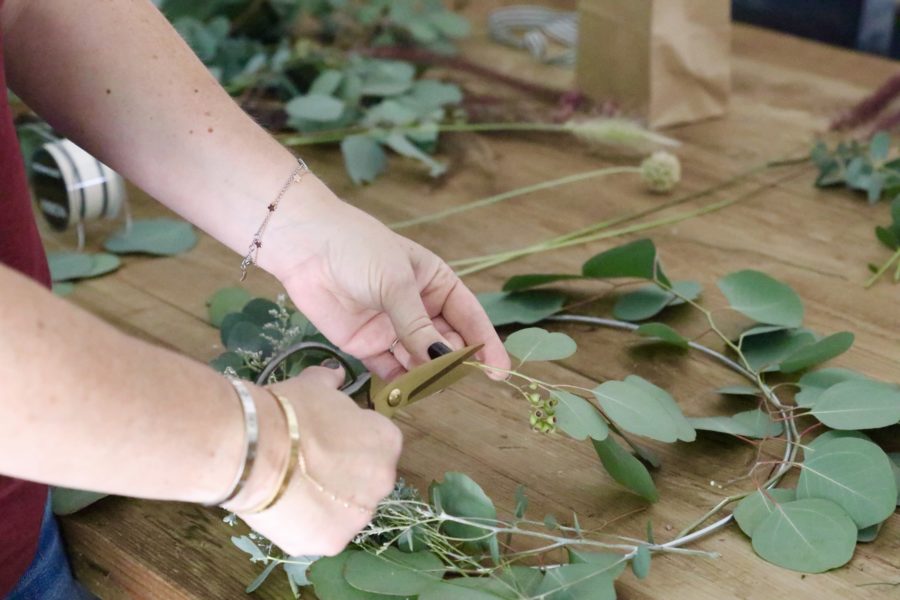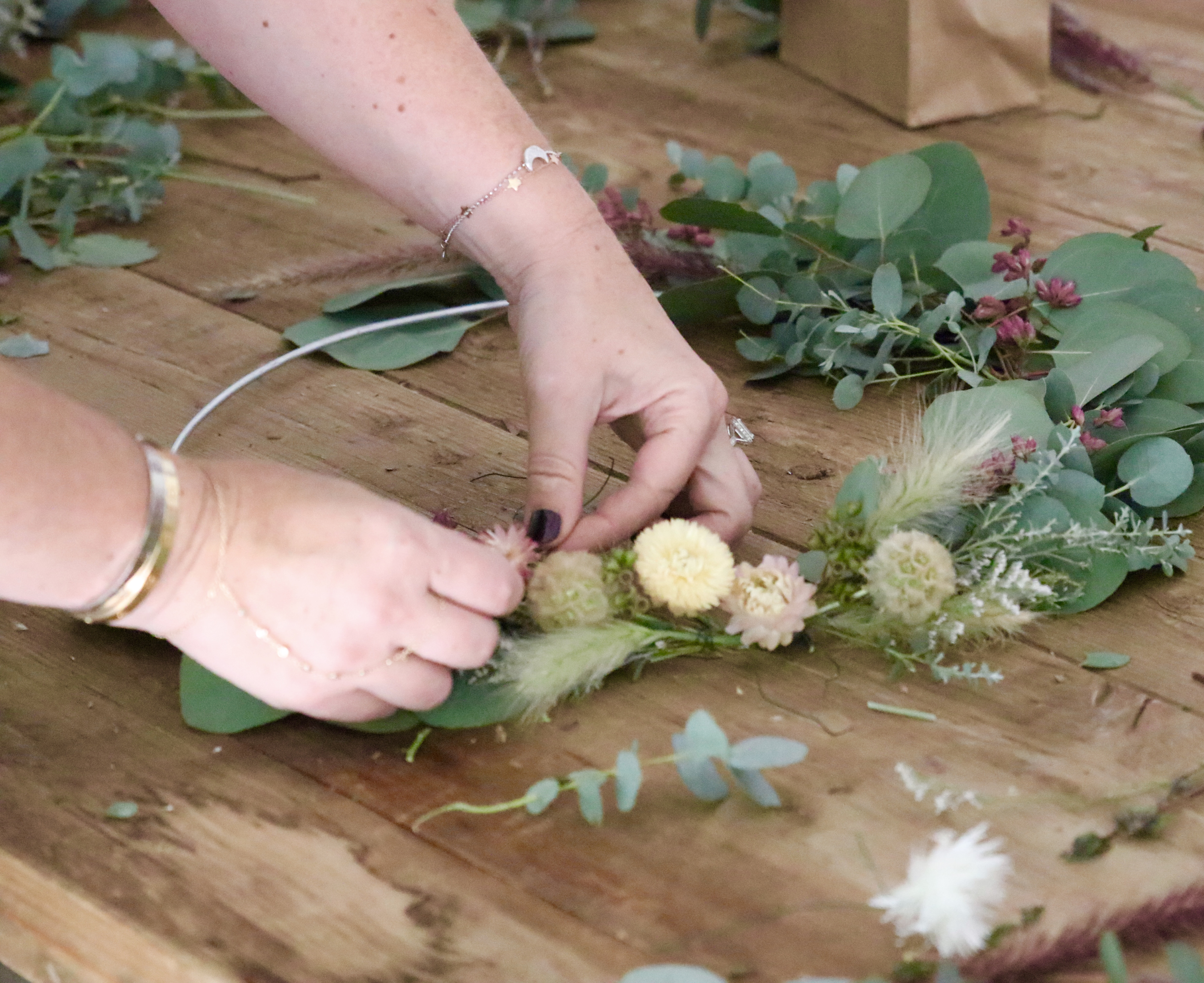 Step 3
Add the finishing touches. Like little dried flowers or wheat. I left part of my wreath form exposed because I wanted this to feel minimal and modern. Add some beautiful rustic ribbon and you are done!