Spring is in the air here in Northern California! This time of year always brings out an itch in me to update my home and brighten things up! Come inside and see my Boho Glam Spring Living Room!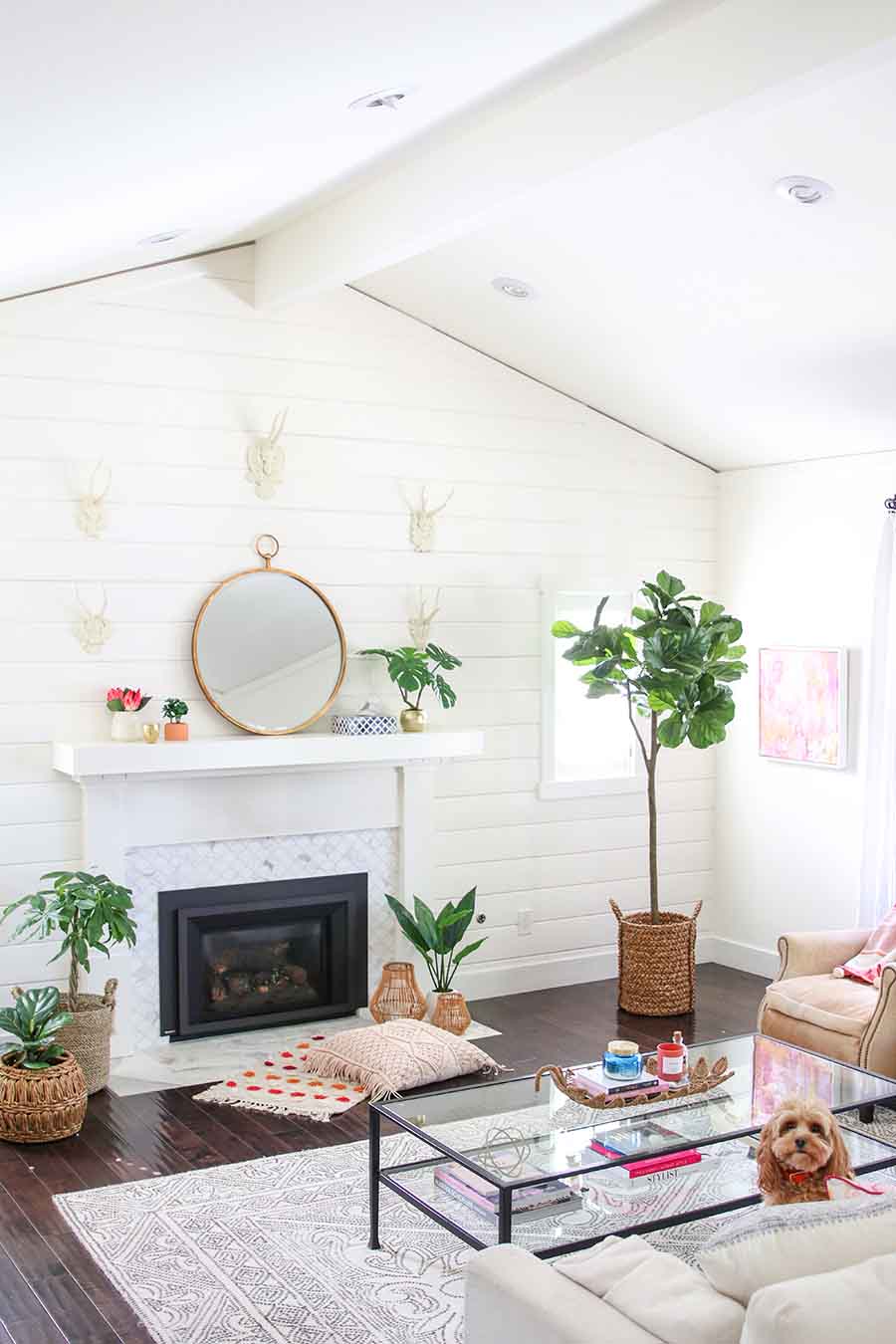 The rain has finally settled down and we are beginning to see hints of spring with the warmer temperatures and longer days. All the rain has made my flowers outside happy. I love seeing all the bright green on the surrounding hills and in my own backyard! All of these bright spring colors and a recent family vacation have spurred me to update my home for the season.
My family and I just got back from Maui and the island vibes are still on my mind!
So I knew I had to incorporate some tropical touches in my new spring decor! One thing that I noticed while on vacation was how many plants they had inside. And I know, that is Maui and the tropical air and open windows and doors make those indoor plants happy. But I was determined to mimic this look in my own home.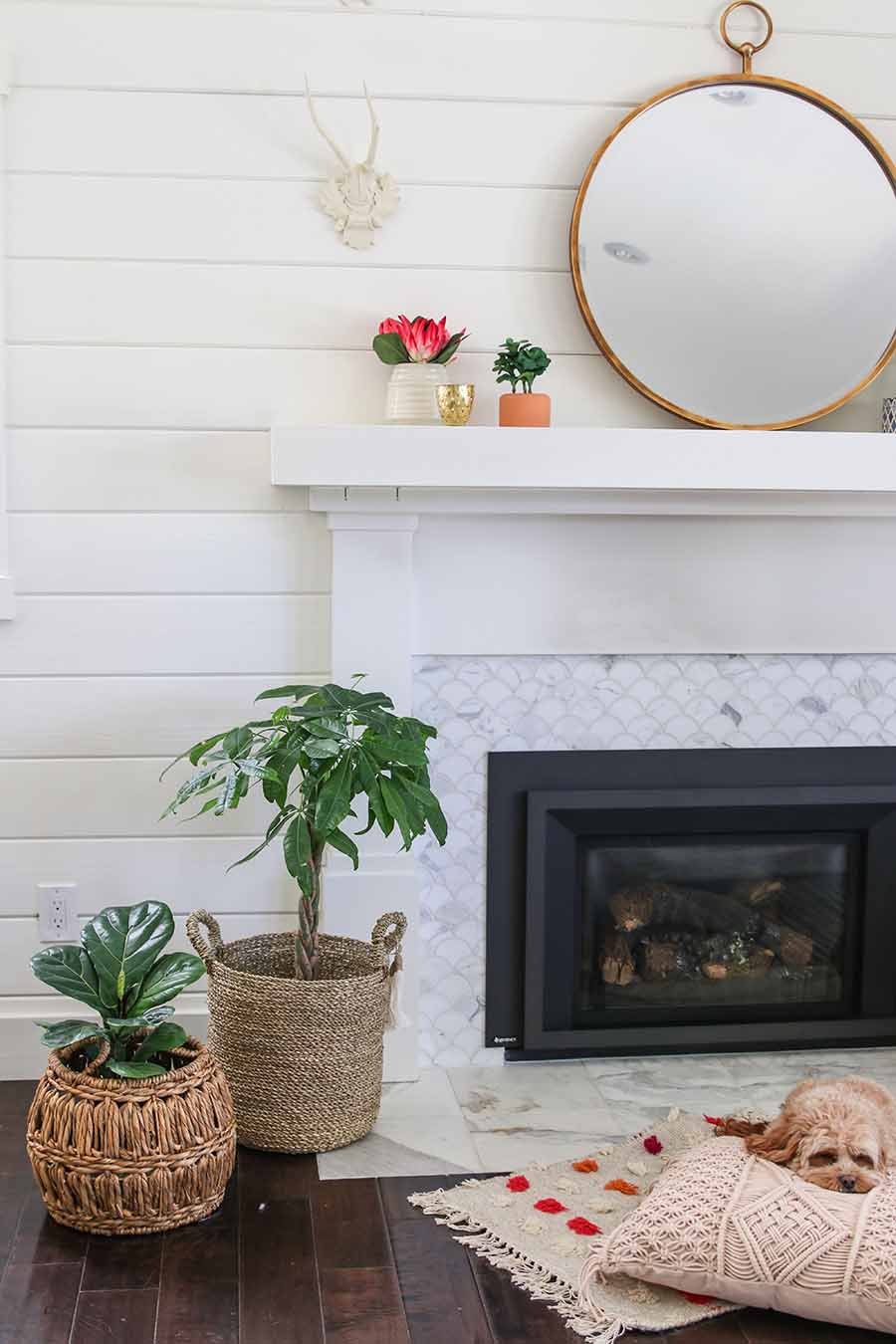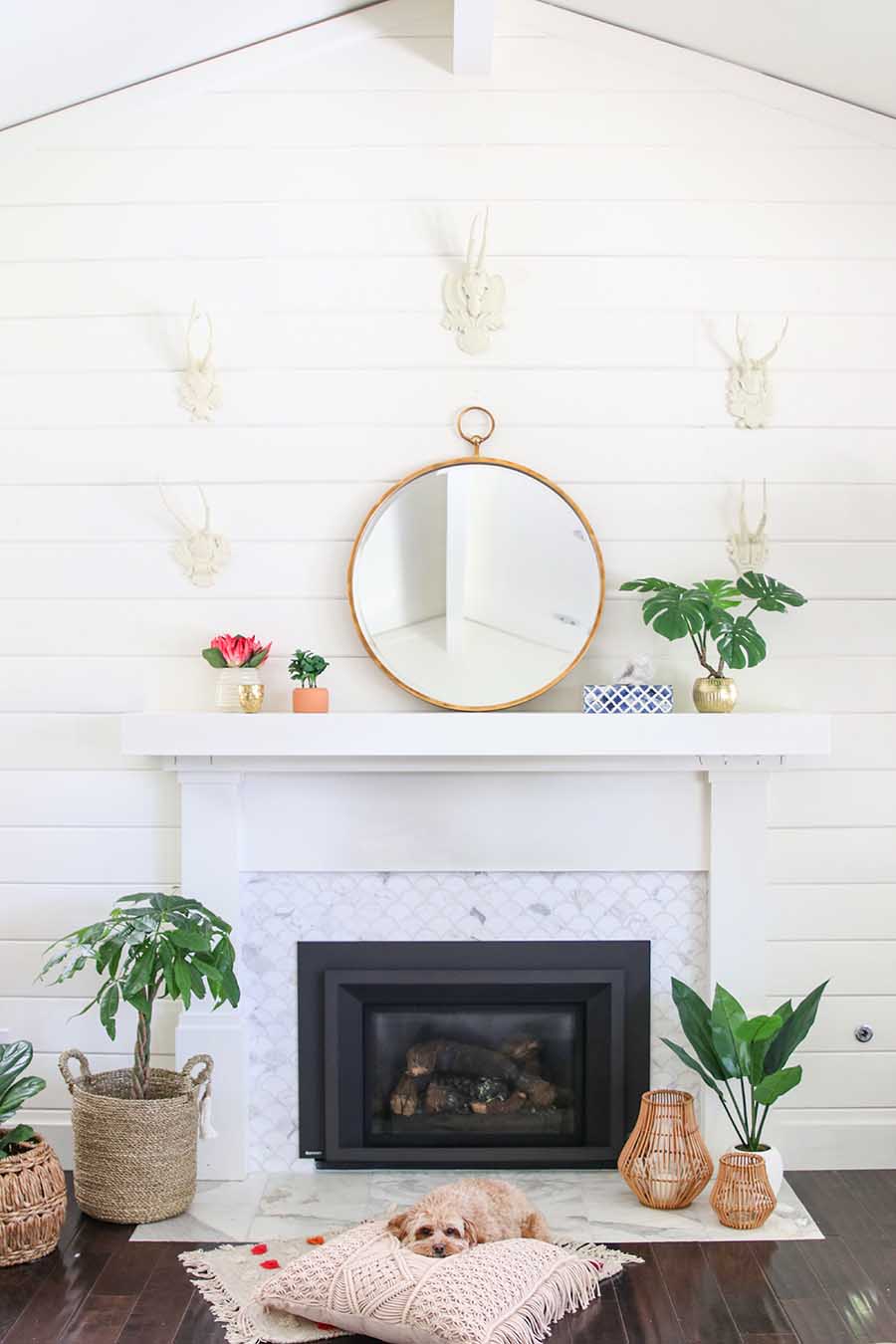 So off to the local nursery I went. I came back with a car filled with plants and my fingers crossed that I can keep them alive for longer than a few weeks! I also found some incredible faux plants at Target.
And of course I had to borrow my favorite faux fiddle leaf fig from it's home in our bathroom!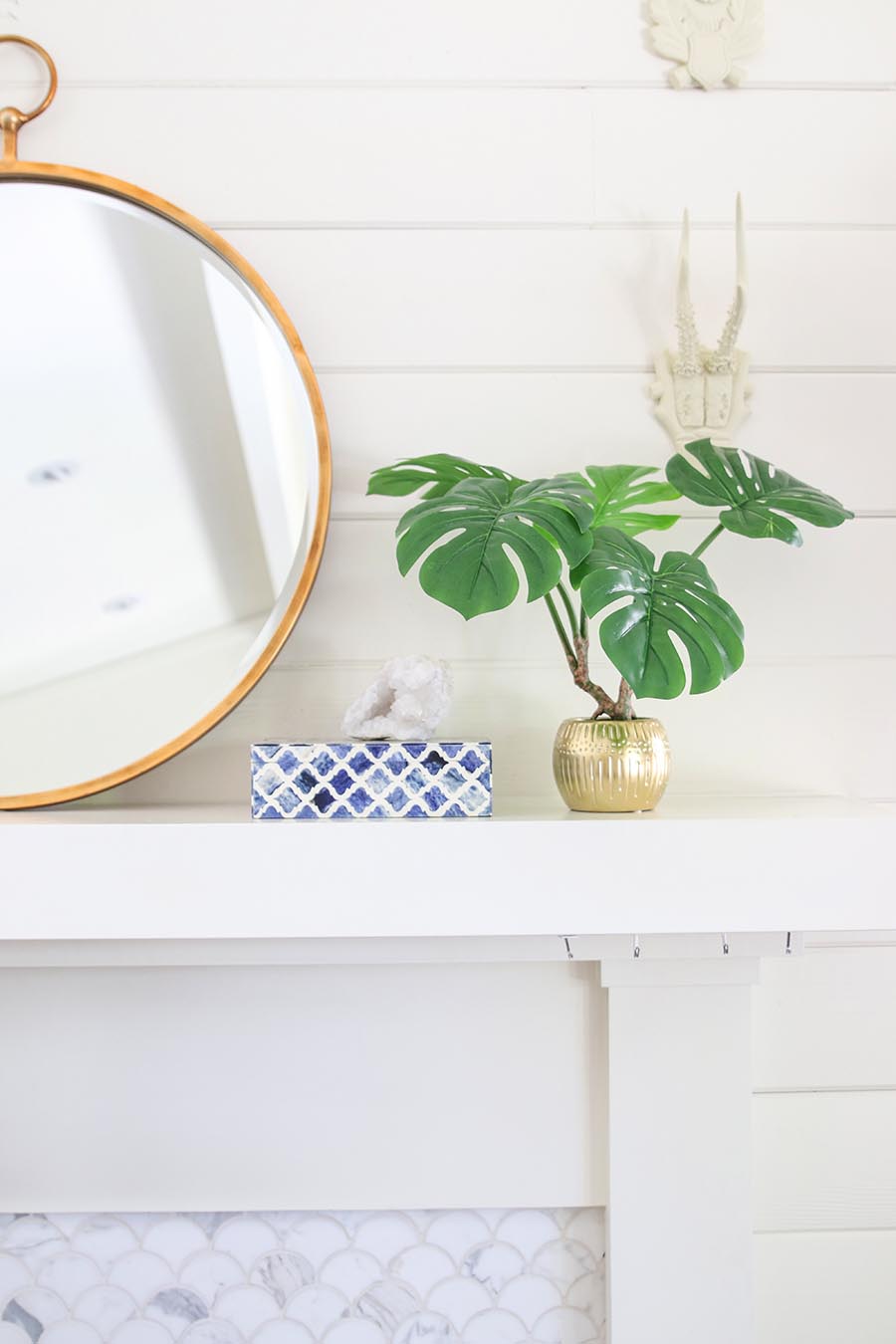 Next up I decided to update my throw pillows and accessories in my space. I wanted to bring in some brighter pops of color and natural wood tones to soften the space.
One of my favorite decor tips is to stick with a neutral color scheme for your permanent fixtures.
So this means your wall color, sofa, rug and any other items you don't want to be changing out frequently. My home is a foundation of whites that allows me to change my decor and color scheme with the season or even my mood!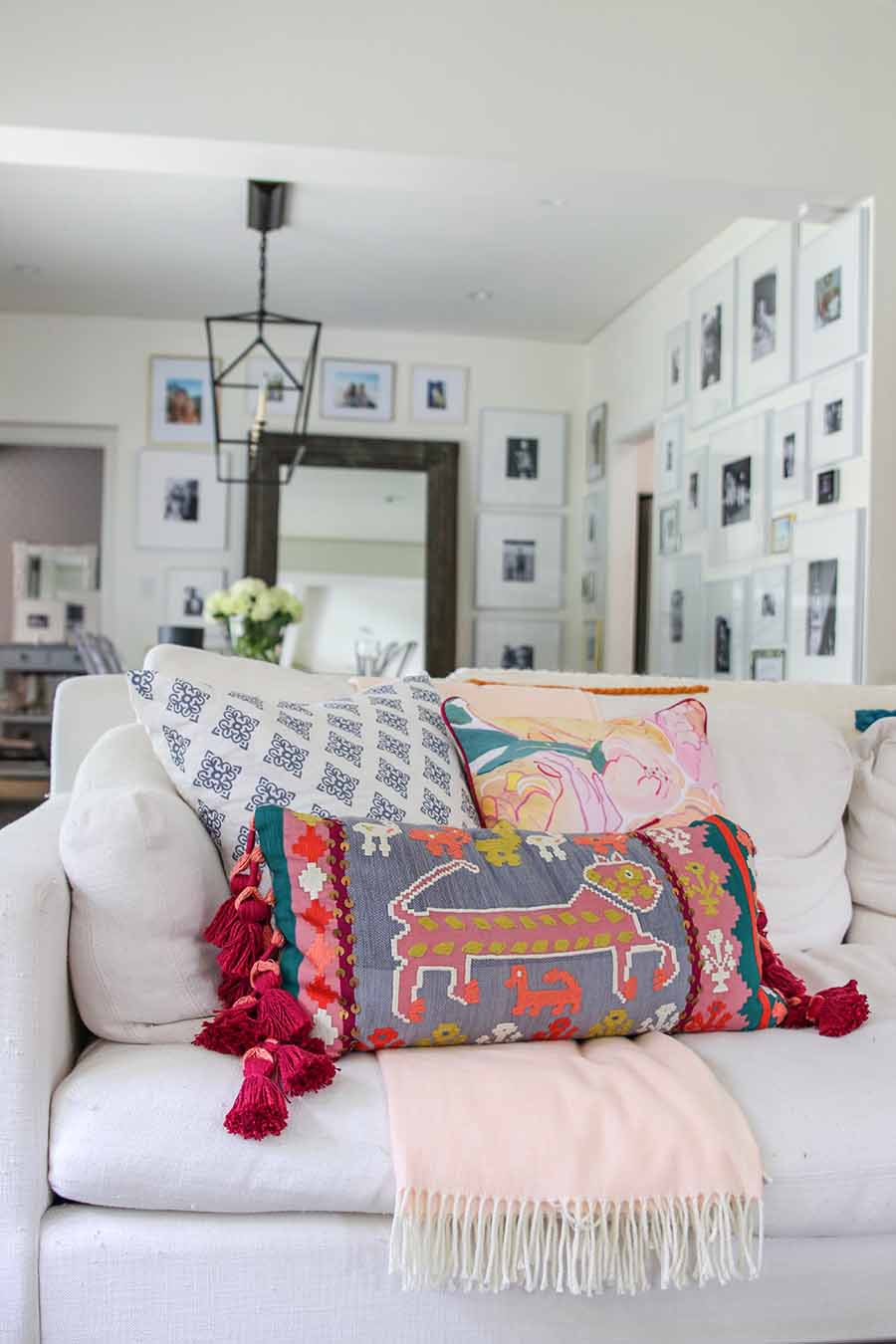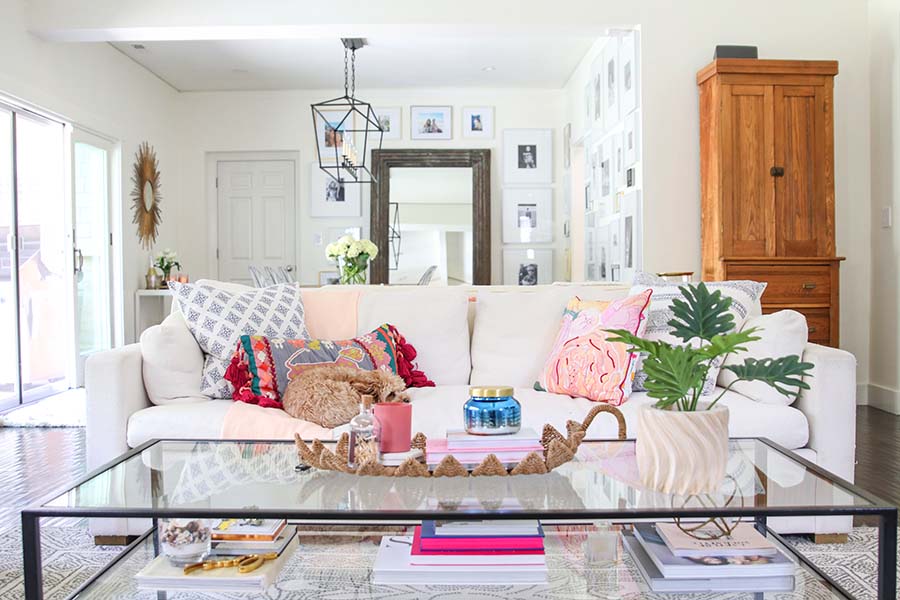 Now have you seen the new OpalHouse line at Target? I'm slightly obsessed! The decor pieces are so fun and helped me take my living room from ordinary to Boho Glam! I love this throw and pillow from there. And most of the faux plants that I picked up are from this line as well.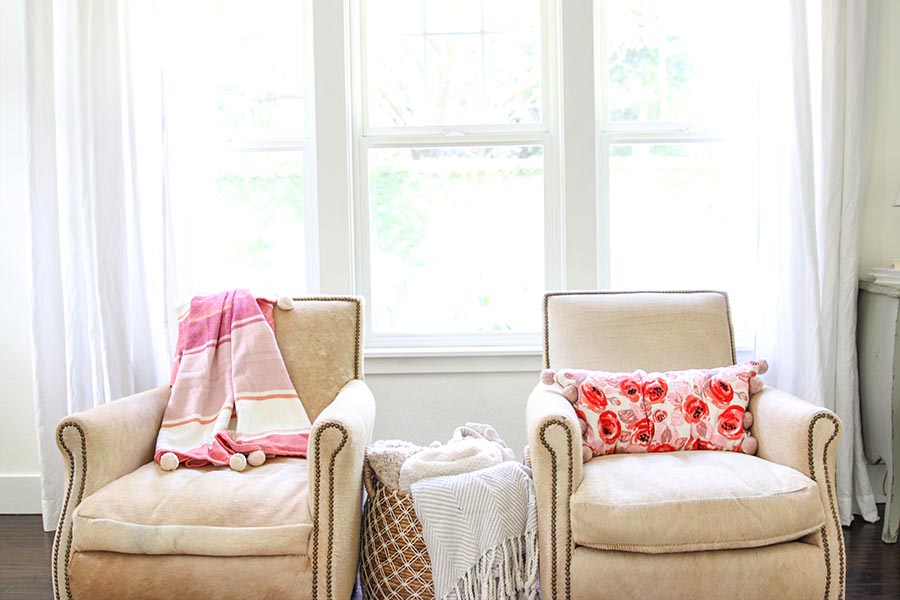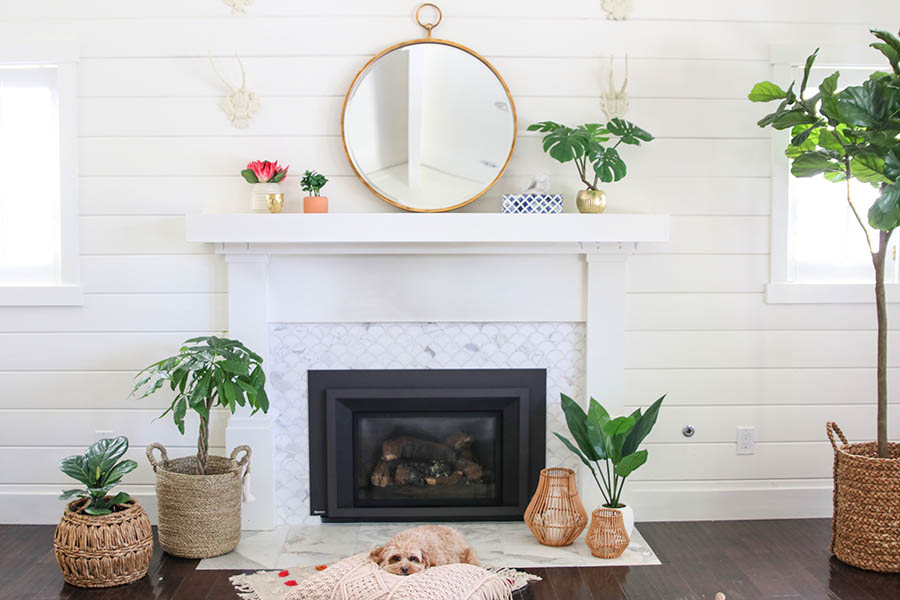 One of my favorite ways to add color to my decor is through accessories. Whether it be coffee table books or a candle, sometimes I buy these pieces simply for the color! Don't judge!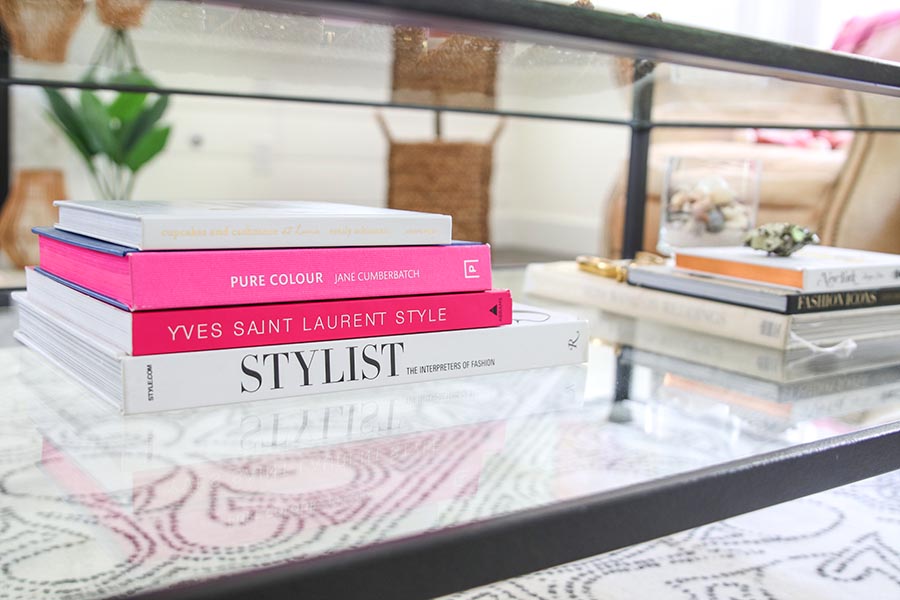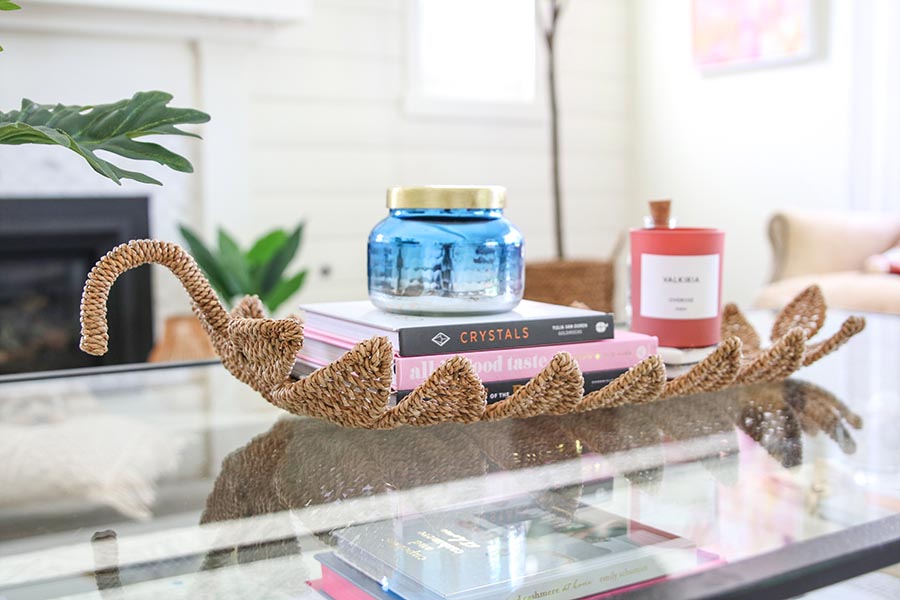 So, with the addition of 3 new pillows and some plants, I was able to bring some serious tropical vibes to my living room! And I updated the look without having to do anything major. That's my favorite part of having a neutral foundation in my home. Yes, white sofas are a pain to clean with 2 young kids, but to me the work is worth it!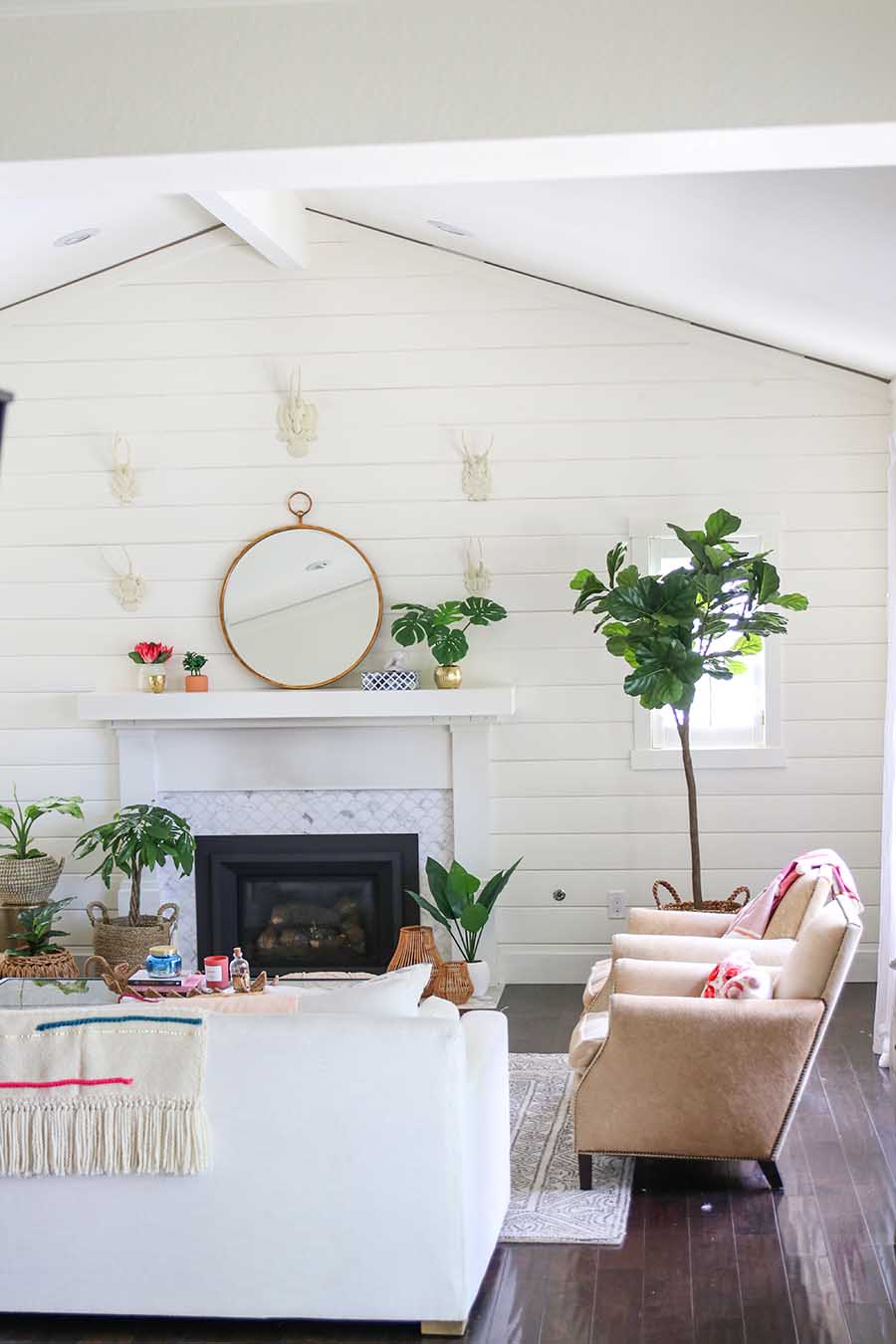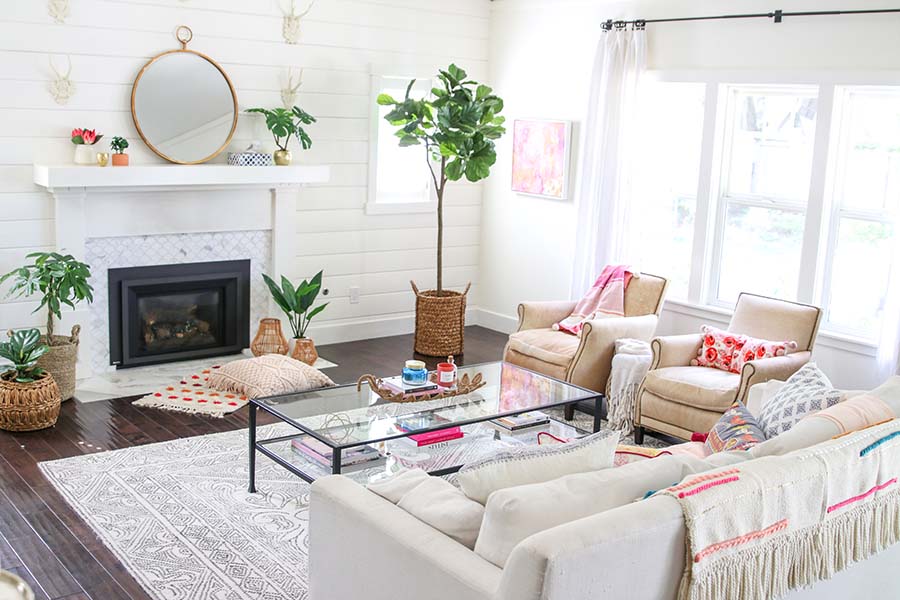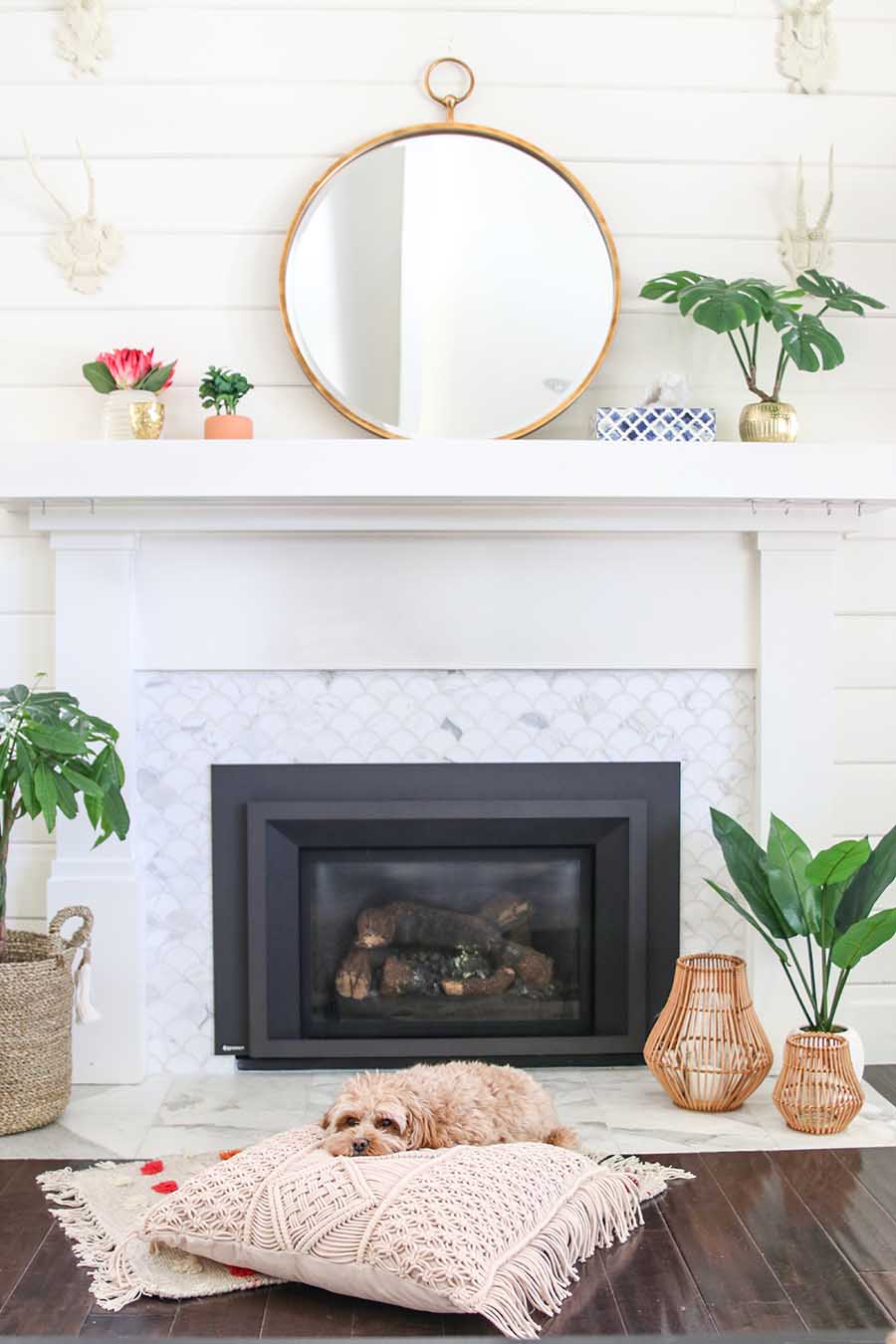 Shop The Post

Pin It