Summer home tour featuring my modern farmhouse home with simple updates for the season.
Summer is here. 2020 sure has been one crazy year! I can't believe we are already well into June. I feel like we have all been cocooned in our homes and are slowly coming out. But, here we are!
And since the year has been chaotic, unexpected and a little depressing, I have definitely streamlined the decor inside my home. I feel more at peace when my surroundings are simplified and there is less visual distraction.
So, today I am going to share a tour my modern bungalow home decorated for summer. Alongside 3o bloggers, all hosted by the amazing Marty at A Stroll Thru Life. If you came over from Pink Peppermint Design, welcome!
No matter your style, I am sure you will find plenty of inspiration for decorating your home for the season through all the links being shared at the bottom of this post.
Modern Bungalow Summer Home Tour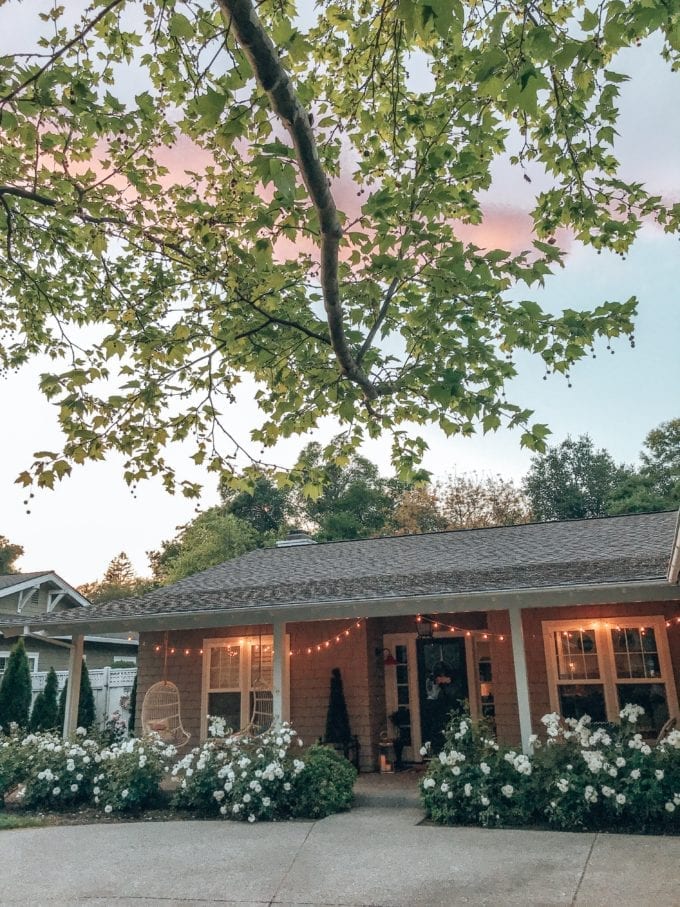 If you are new here, welcome! I am Ashley and along with my husband and two young children, we live in the San Francisco Bay Area.
We purchased our home almost ten years ago. And throughout the years, we have made many changes to our home. This year we completed the renovation of our laundry room which was the one last room that sat untouched. So, it's official! We have finally remodeled the entire house, little by little.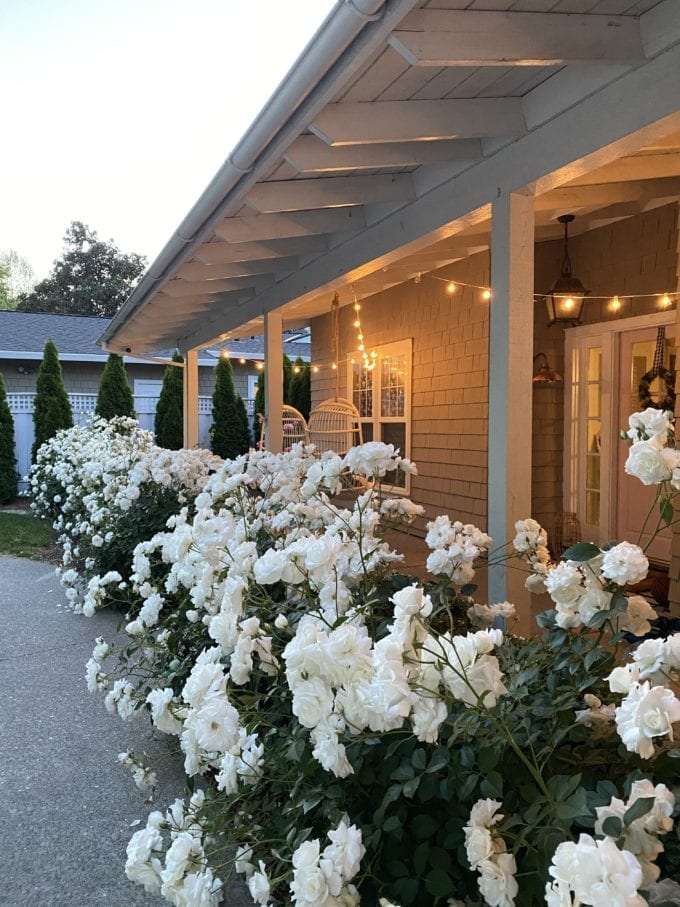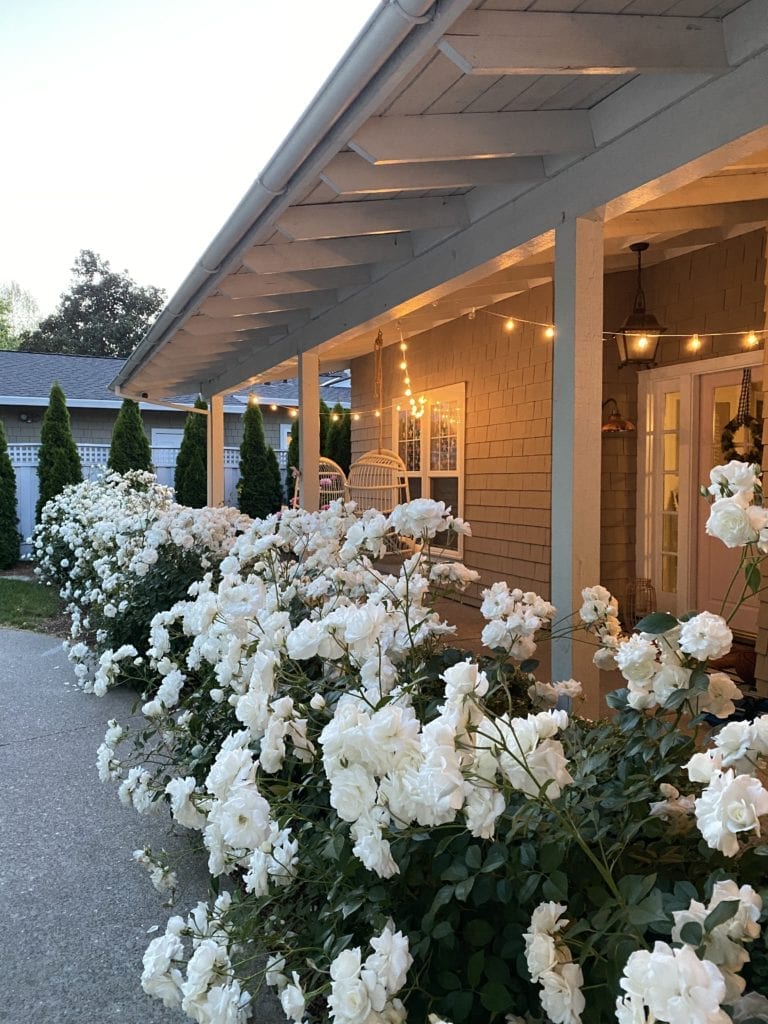 Throughout the process, I have shared the details and you can see a full home tour by visiting this post that has all sources, paint colors and before and afters.
Summer Front Porch Decor
My home tour starts here on our summer front porch. This year, I kept things pretty simple. Although, we have definitely been spending quite a lot of time out here on these swings.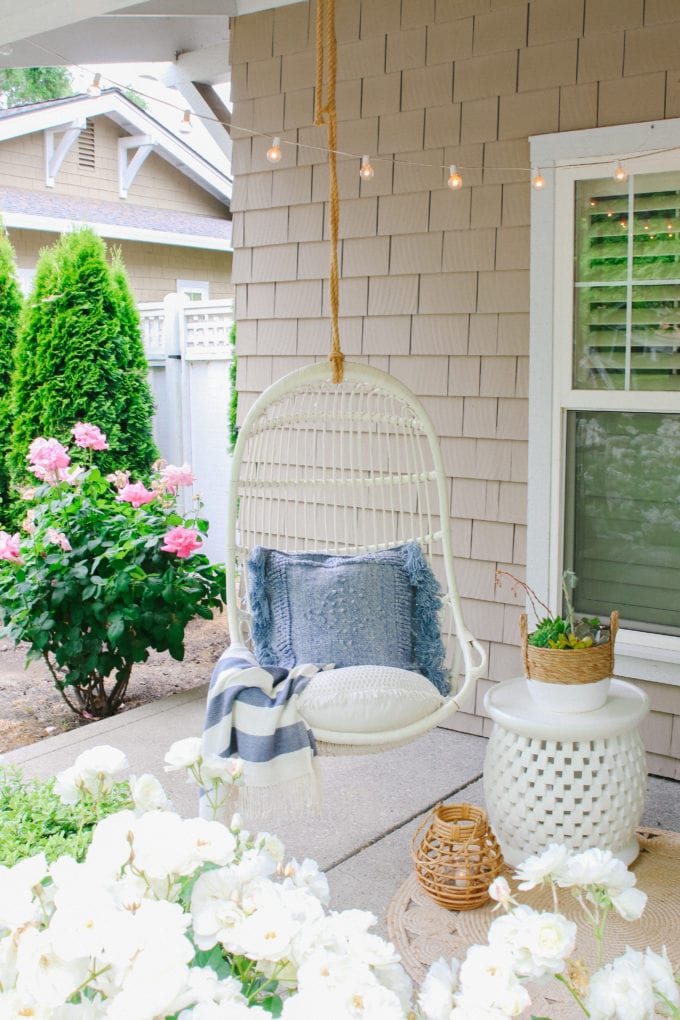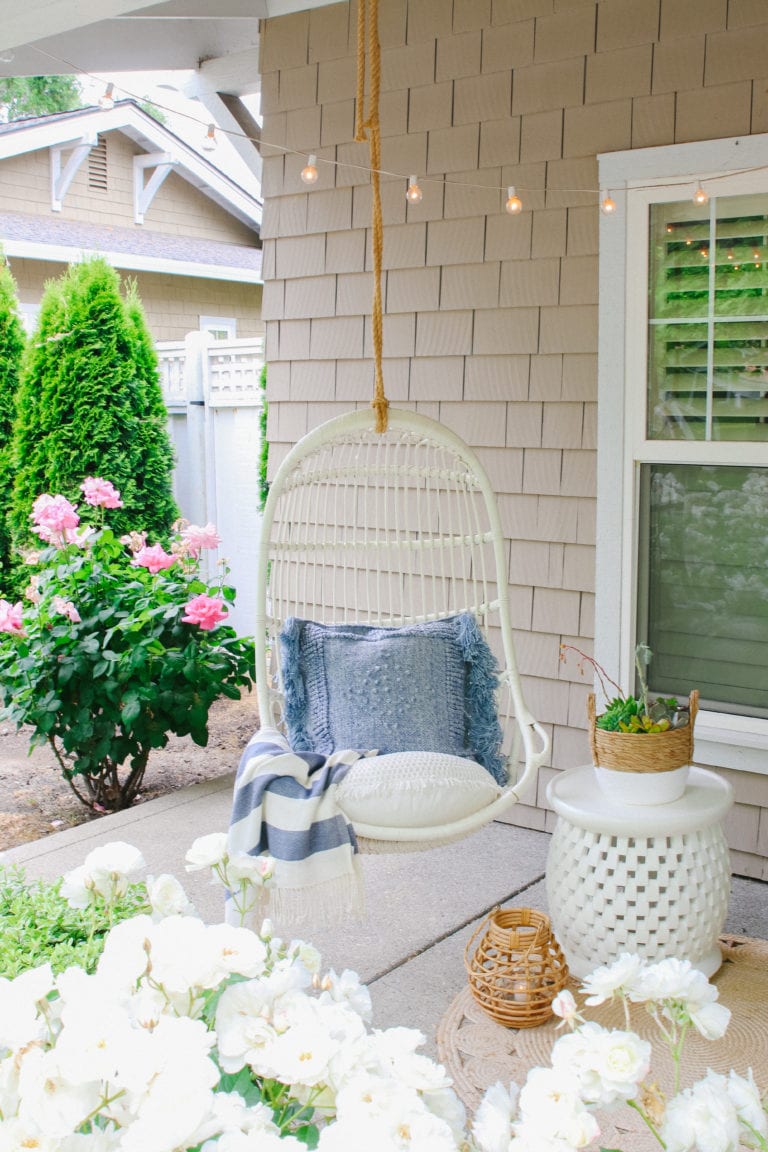 The front door has a new wreath for summer and a few weeks ago I shared the quick and easy 10 minute DIY so you can make your own Eucalyptus and Rose Wreath for summer.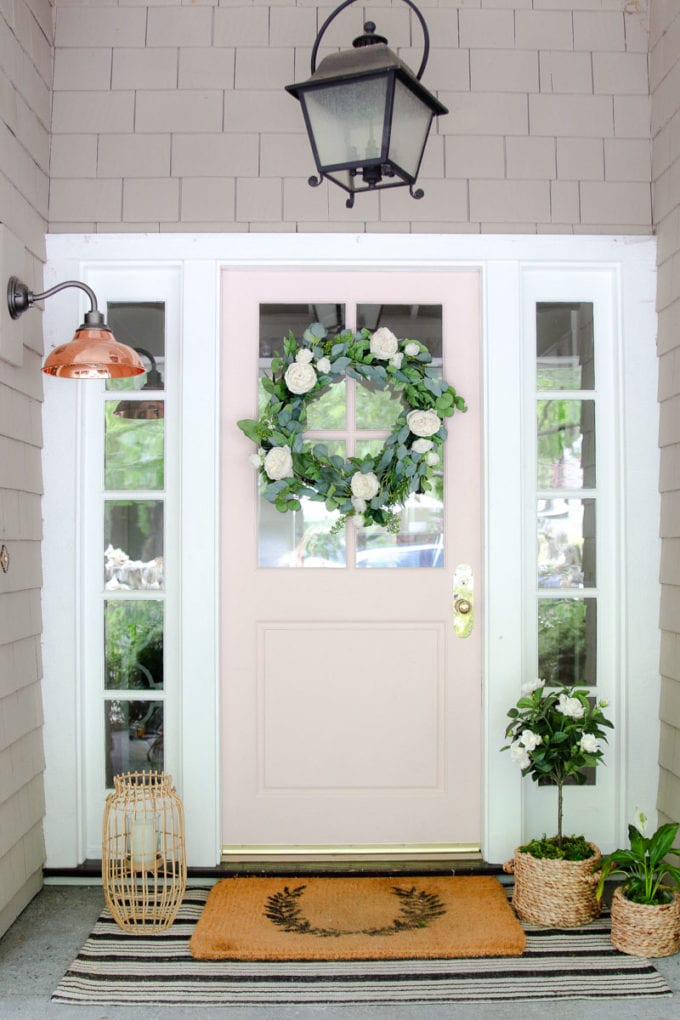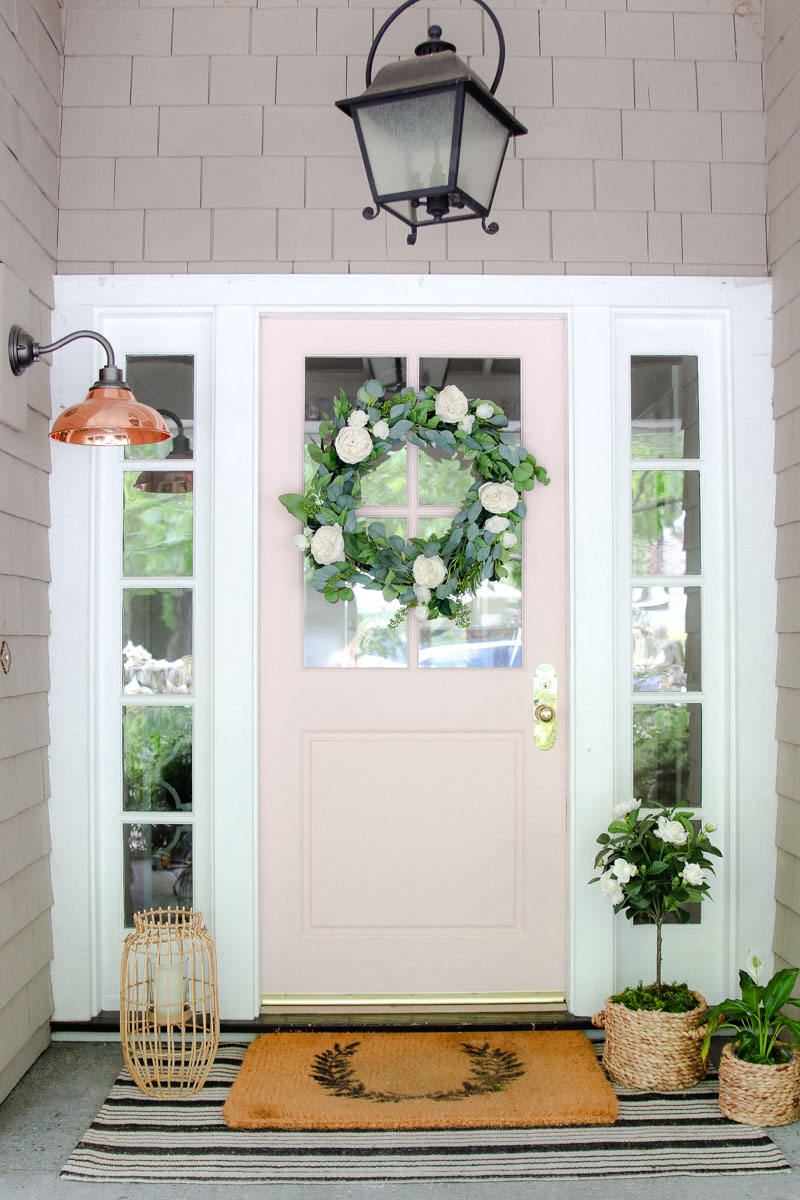 Summer Kitchen Tour
Just inside our front door and entryway is our kitchen. In the fall I tend to add more decor to the open shelving and a few pumpkins to the countertops, but for summer, I keep it minimal and clean.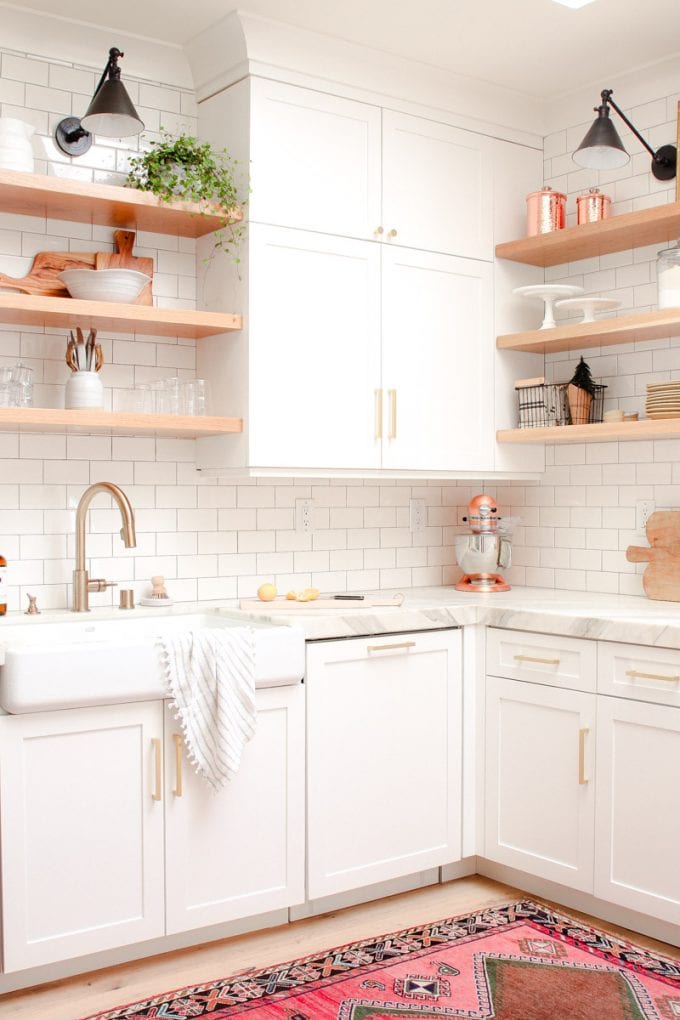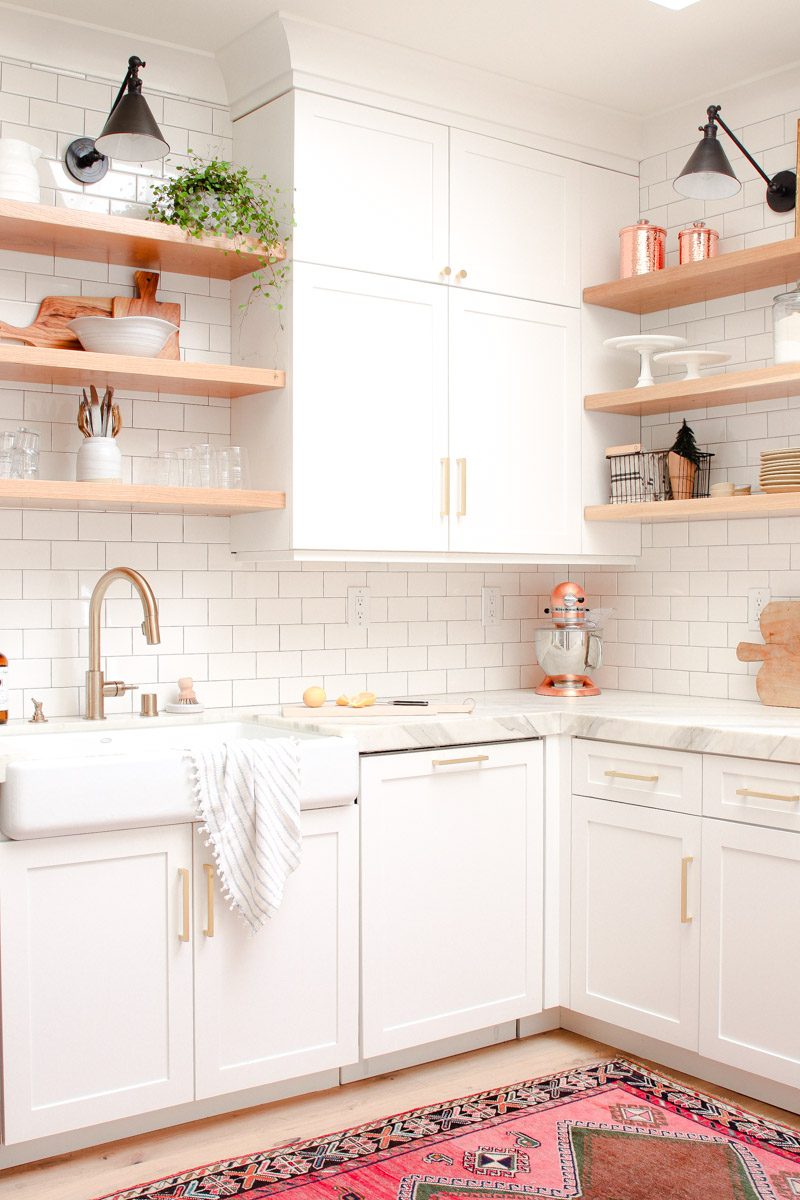 I like to use greenery as accents during the summer because the kitchen gets a ton of natural light. You can see the full kitchen remodel home tour, including sources and before and afters in this post.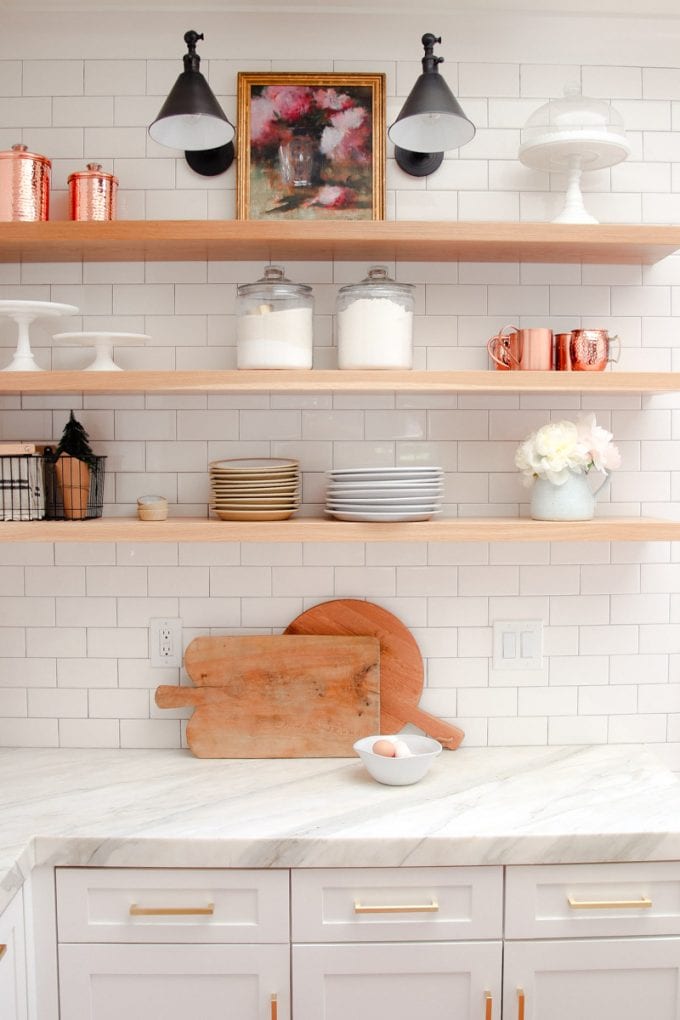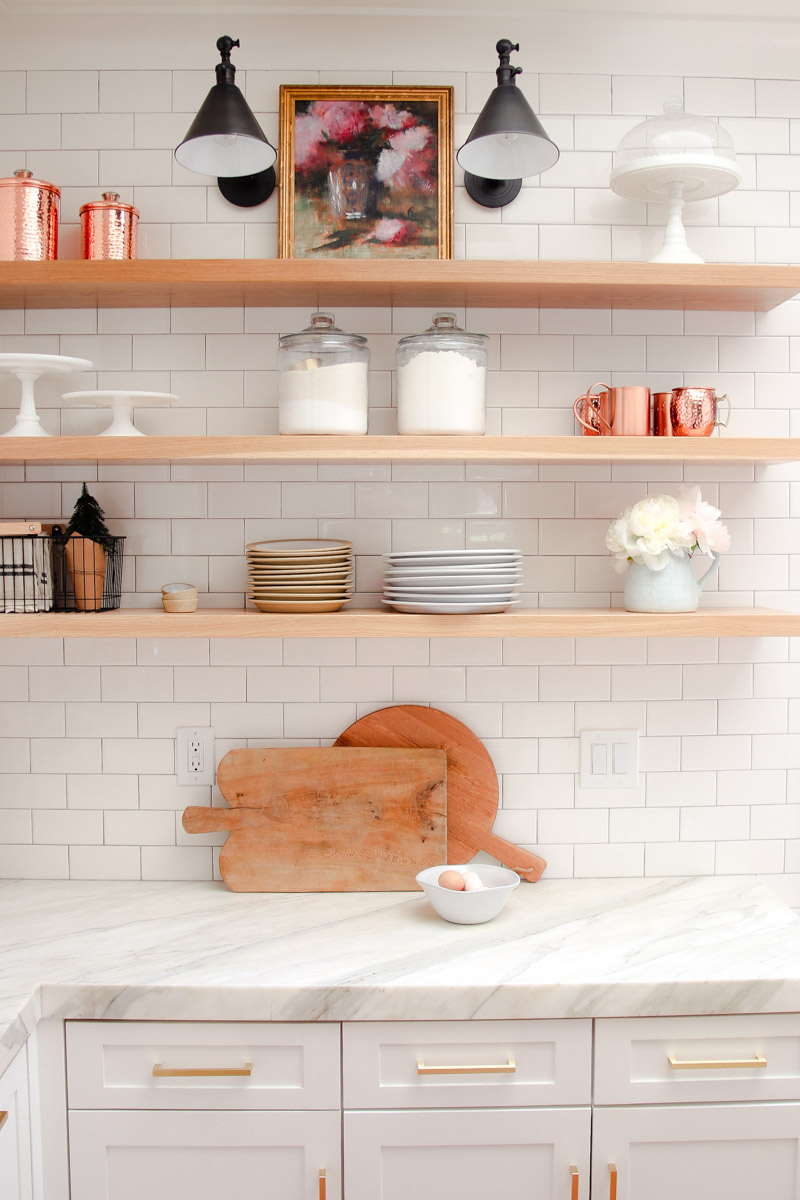 Fresh peonies and eggs from our backyard chickens are the epitome of summer living around here. While we can't grow peonies here in Northern California, I absolutely love peony season.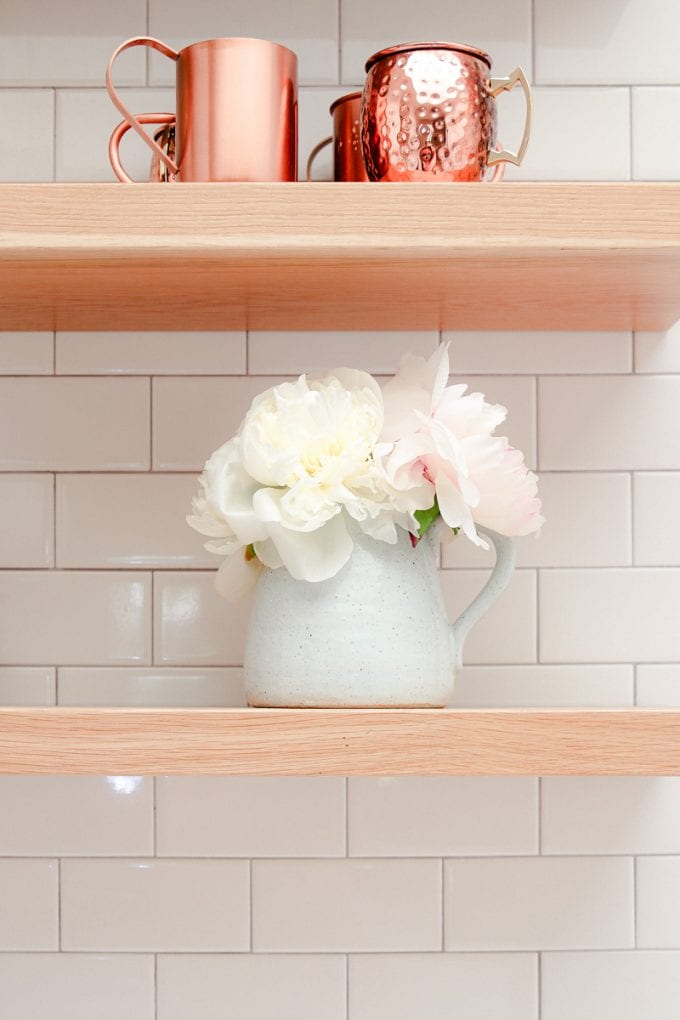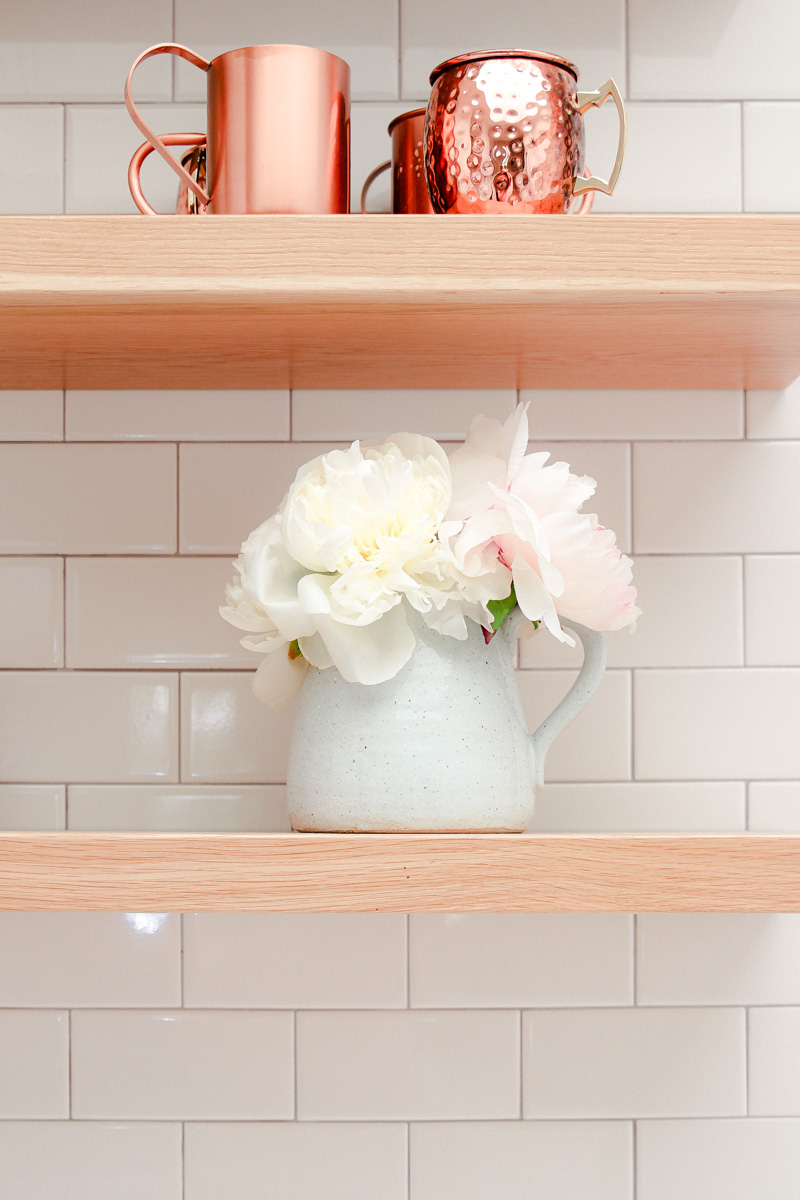 I shared some of my favorite Peony Tips & Tricks including how to make them last longer a few weeks ago.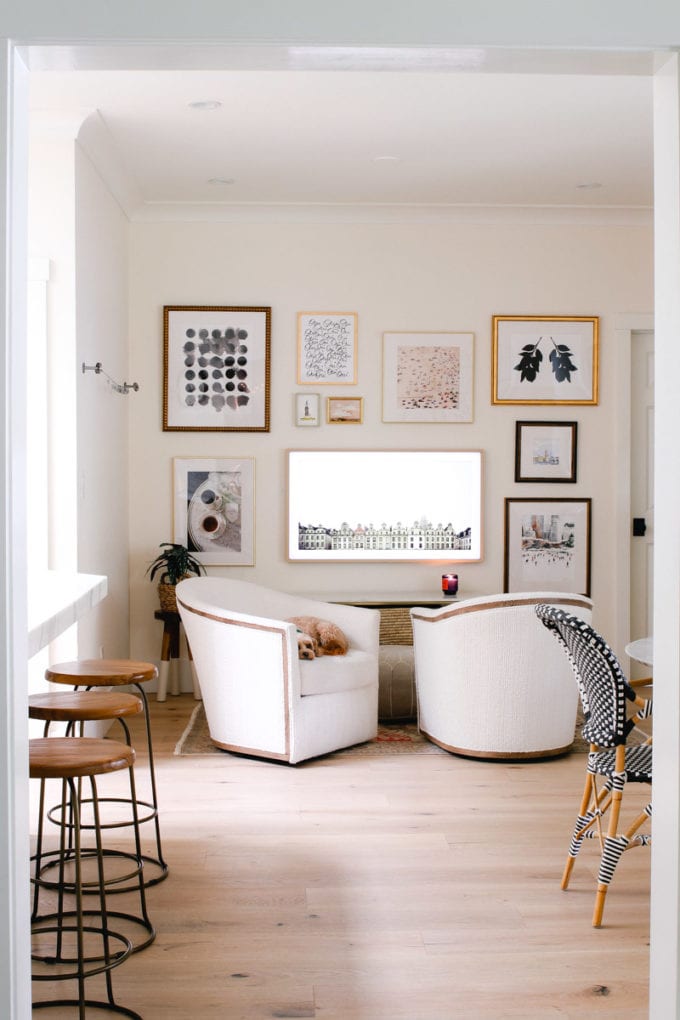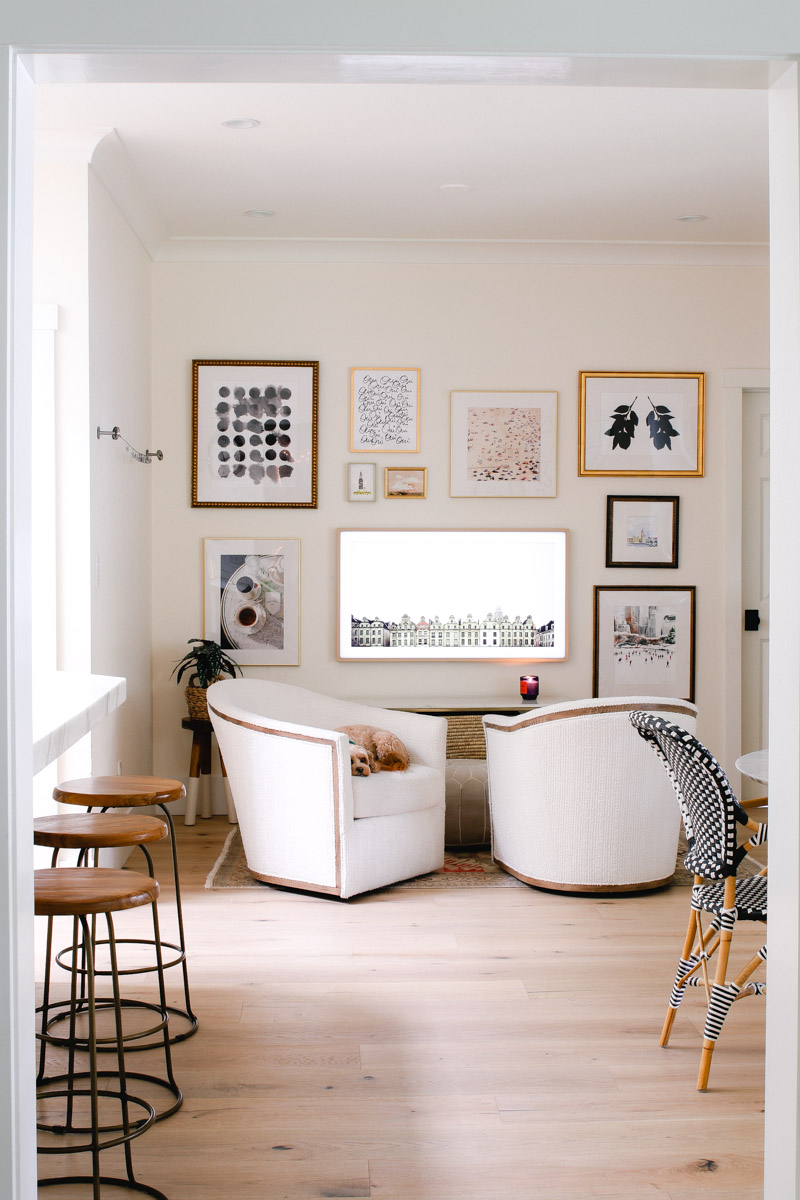 I will be sharing more of my summer kitchen later this month, including our den that includes this gallery wall, so stay tuned!
Summer Home Tour: Living Room Decor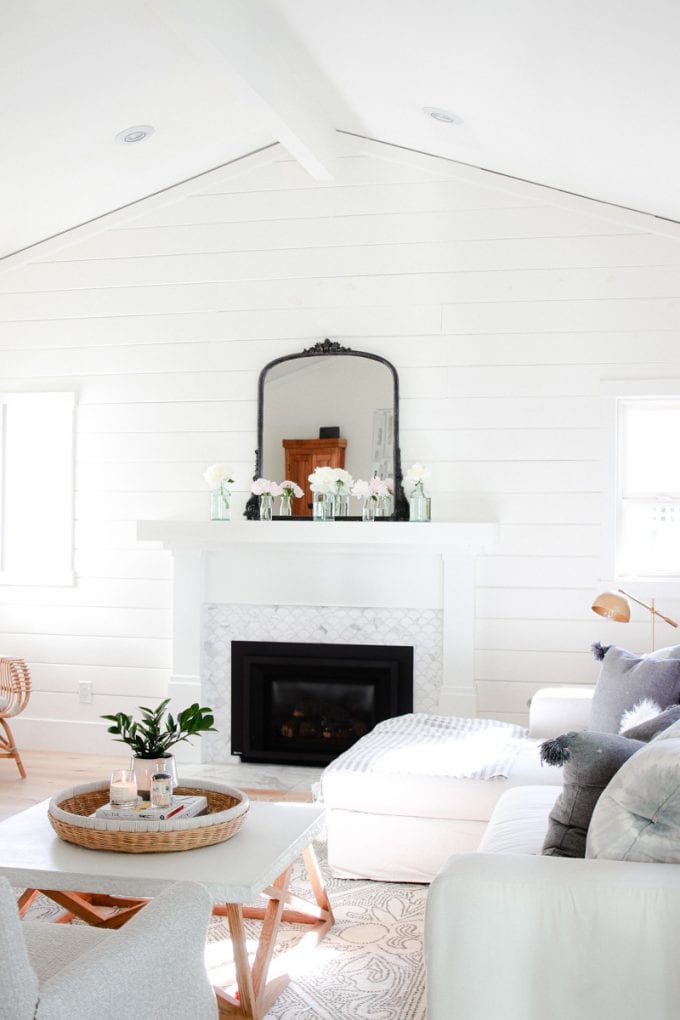 The next room on this summer home tour is our living room. This year my summer decor is even more minimal and simplified. Isn't it funny how our taste evolves and changes over time? If you want to take a peek at what I mean, check out these blasts from the past.
Coastal Style Summer Living Room
Simple Summer Decorating Ideas
Anyway, back to my summer home tour. This year's living room features, light, bright and airy details.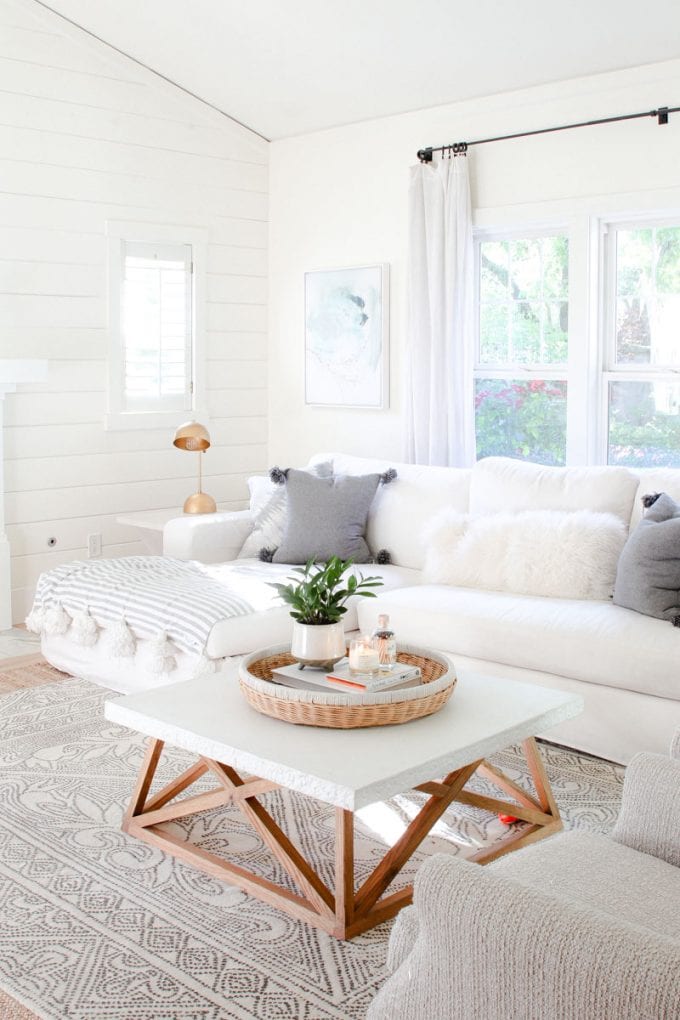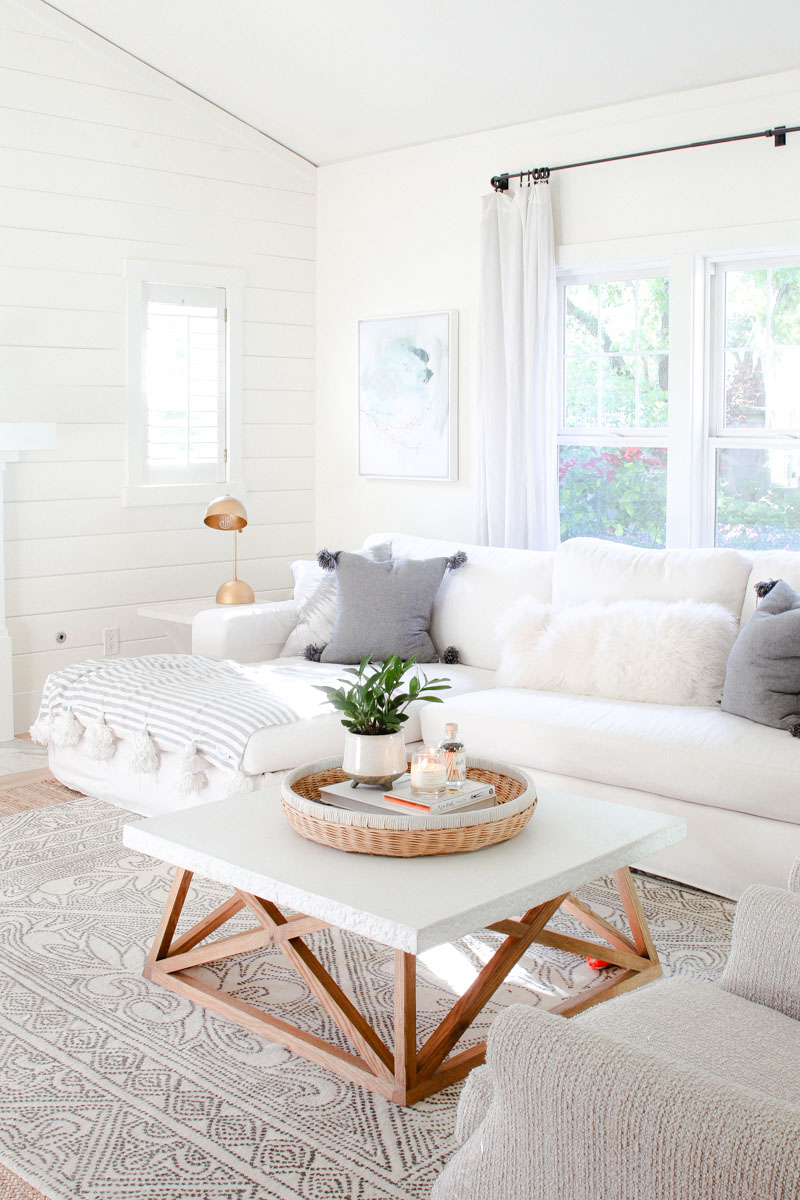 Like I said before, with all the noise and chaos happening outside these walls, I want to keep the inside of our home feeling like a peaceful place to gather and rest.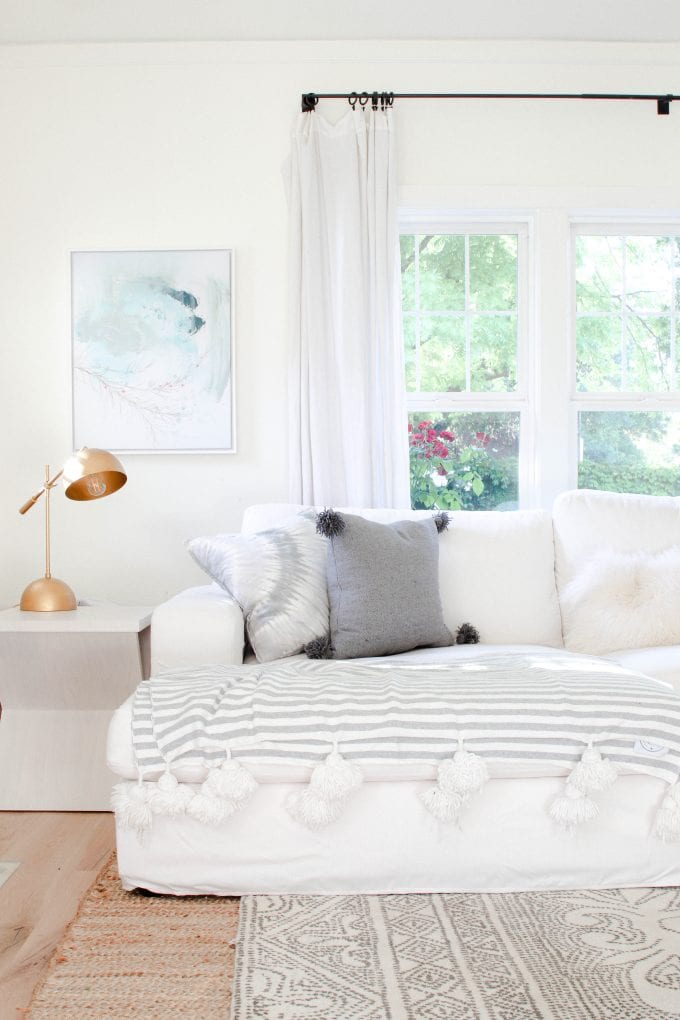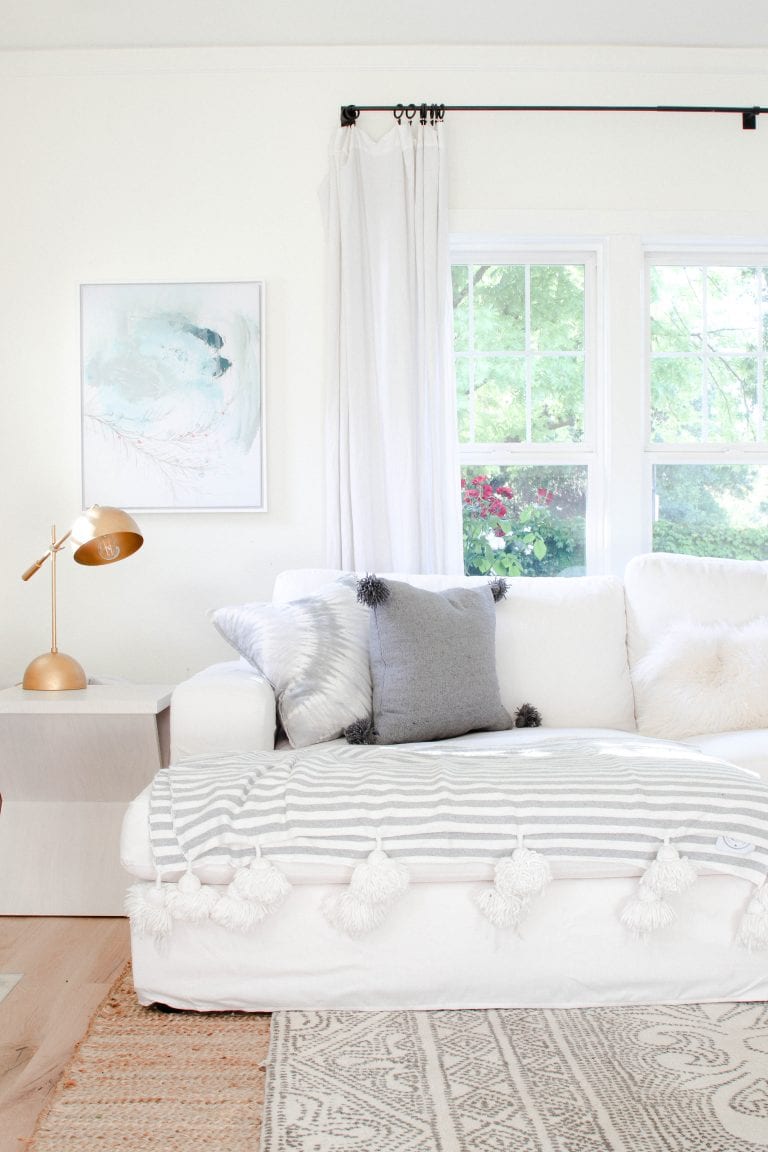 Do you change out your pillows for each season? I used to change them pretty frequently, but now I change them only twice a year. In the fall and winter I bring in softer and cozier textures, but the color scheme remains pretty much the same.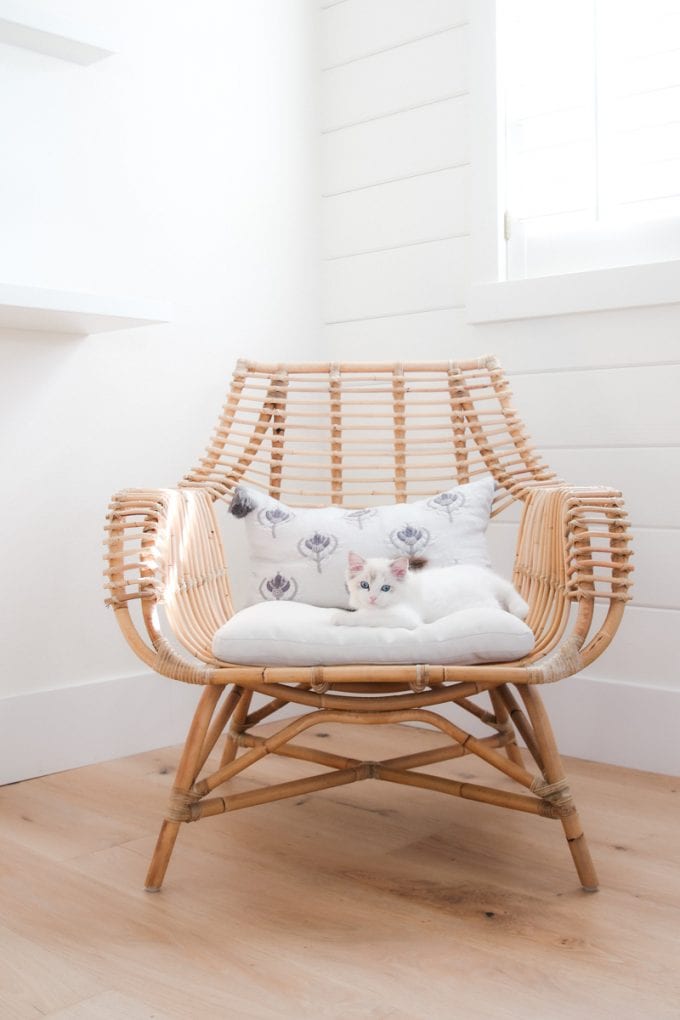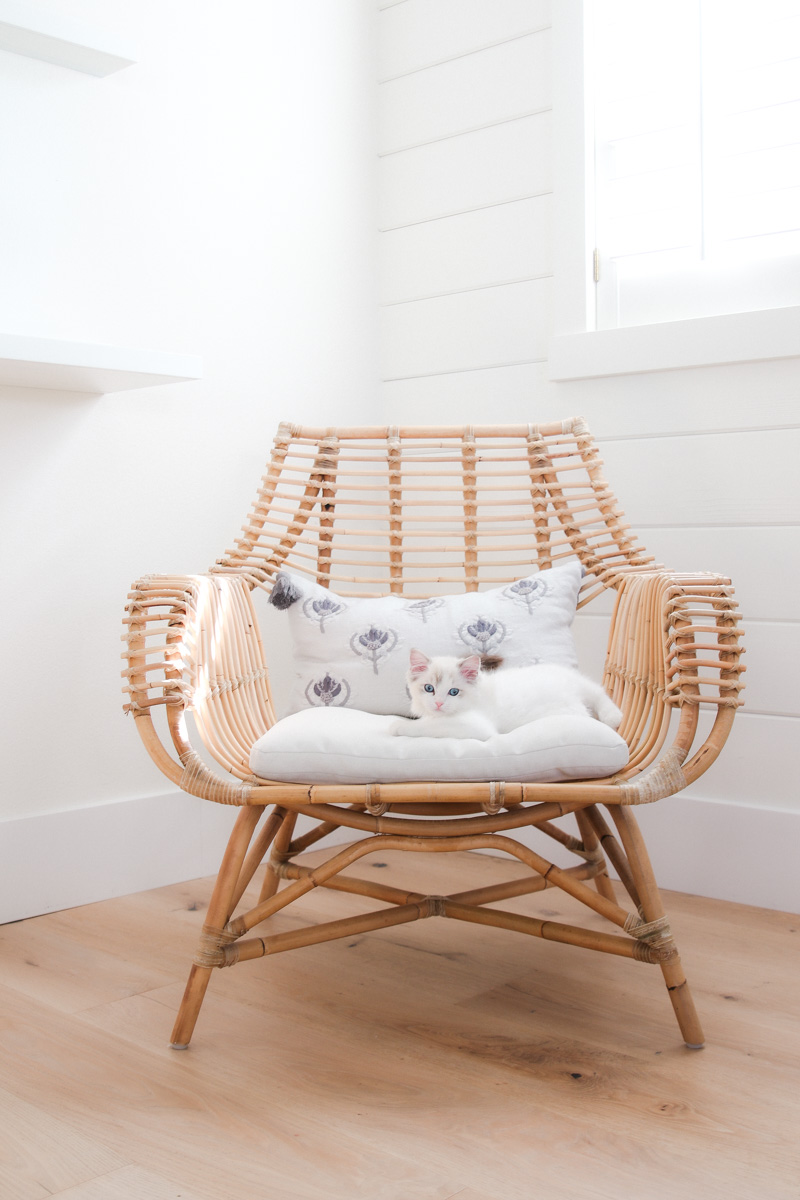 We added a new family member to our home this summer. Meet Nigel, our new little ragdoll kitten. He sure is filled with quite the spunky personality. he climbs furniture, zooms around the house and definitely keep us on our toes!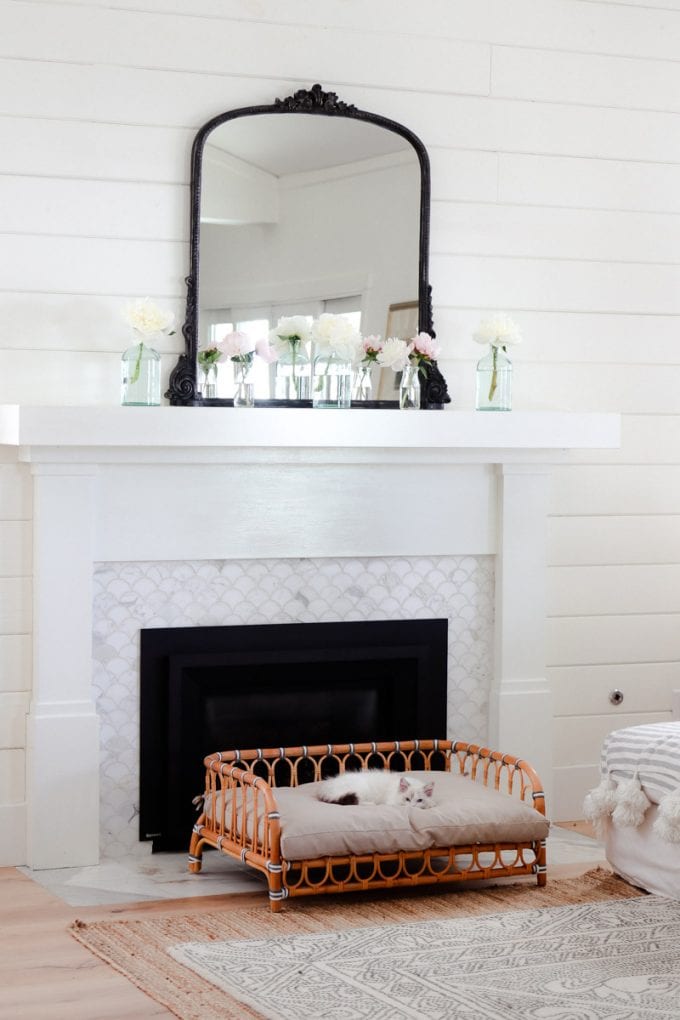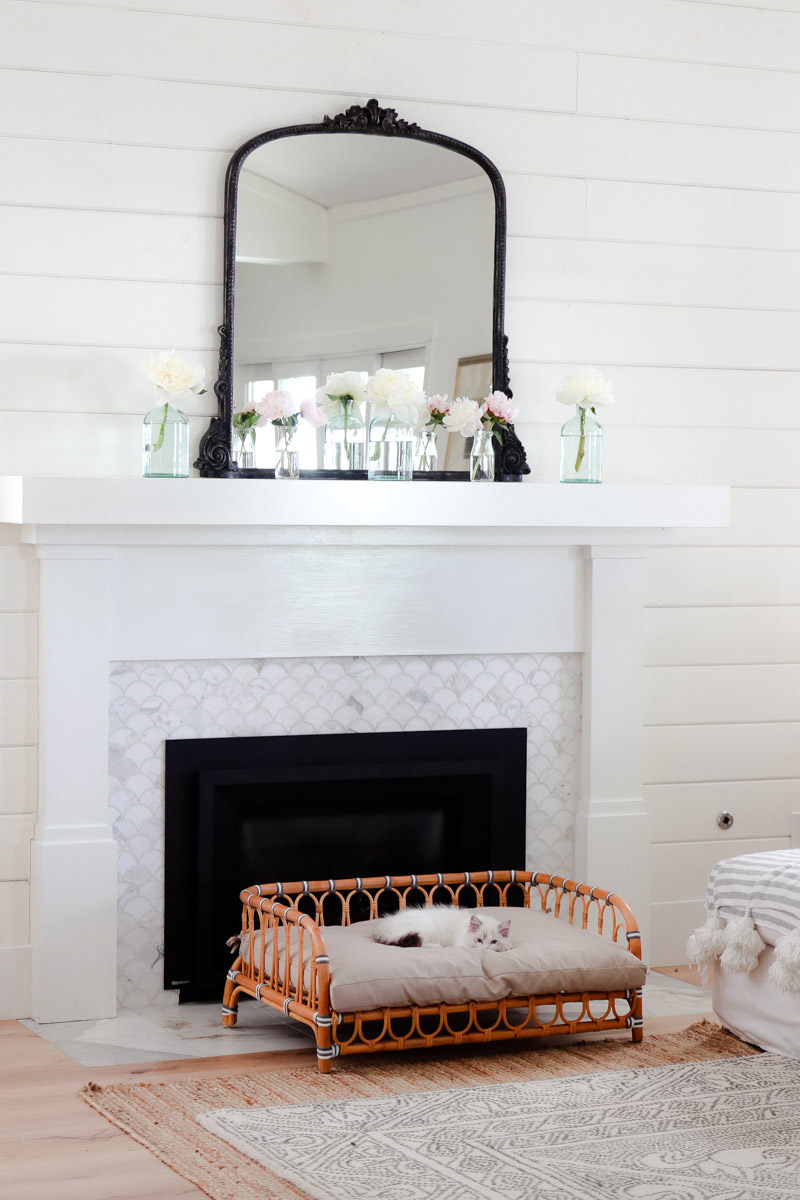 Summer Mantel Decorating Idea
Decorating your fireplace mantel for each season can seem a bit daunting. This year I decorated ours with simple bottles filled with peony stems. It really doesn't get more simple than that!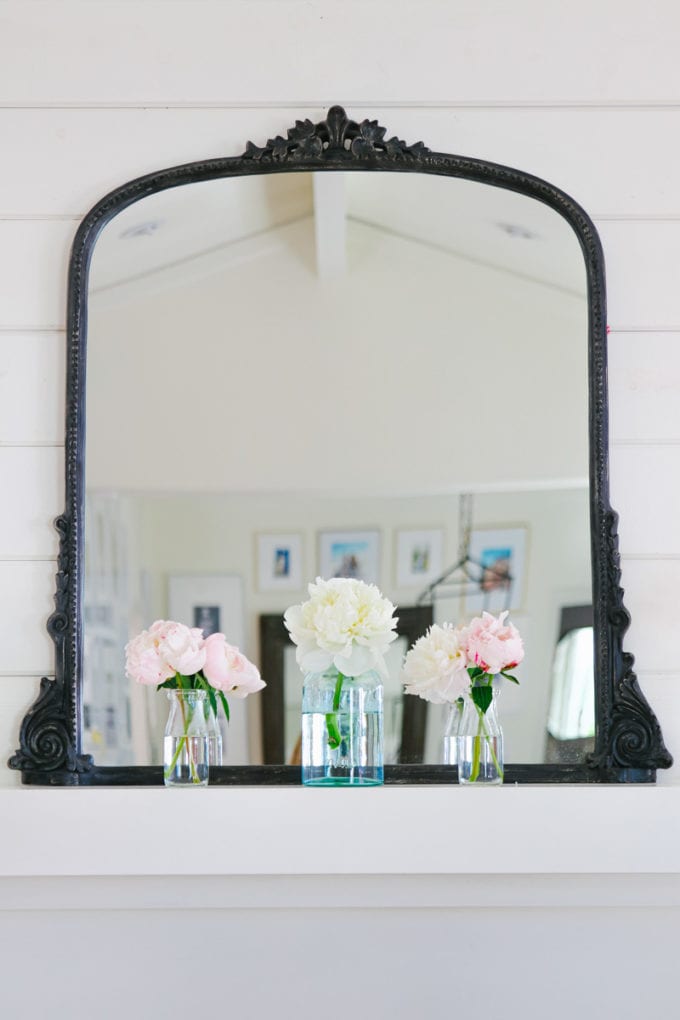 I love how easy it is and how I can easily change out the flowers with hydrangeas, garden roses or greenery from the yard. You can see all the details here: Summer Mantel with Peonies.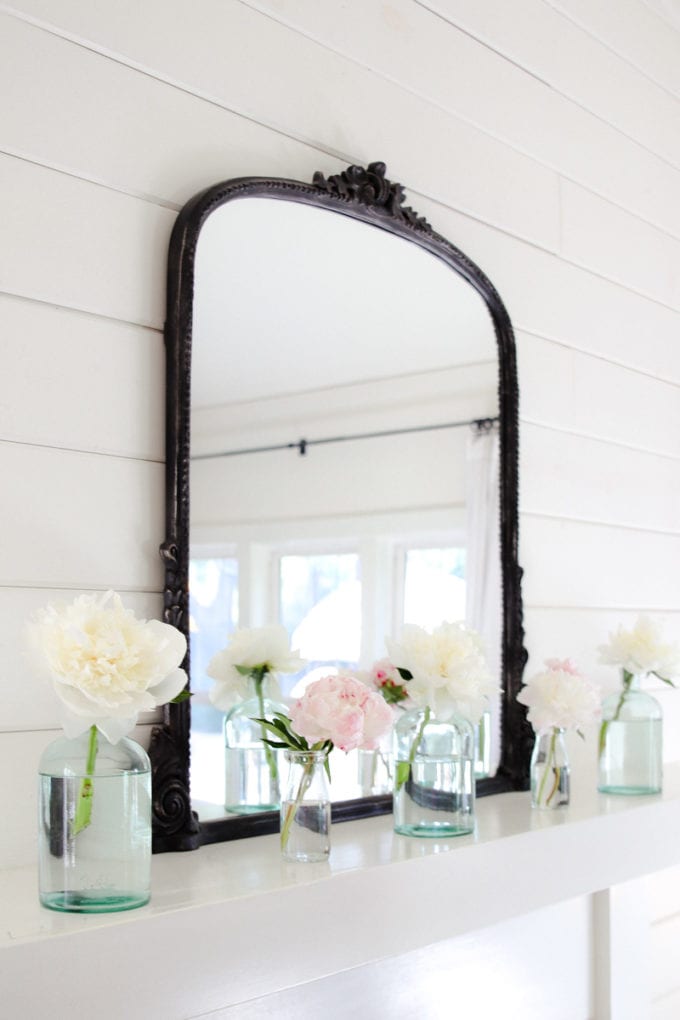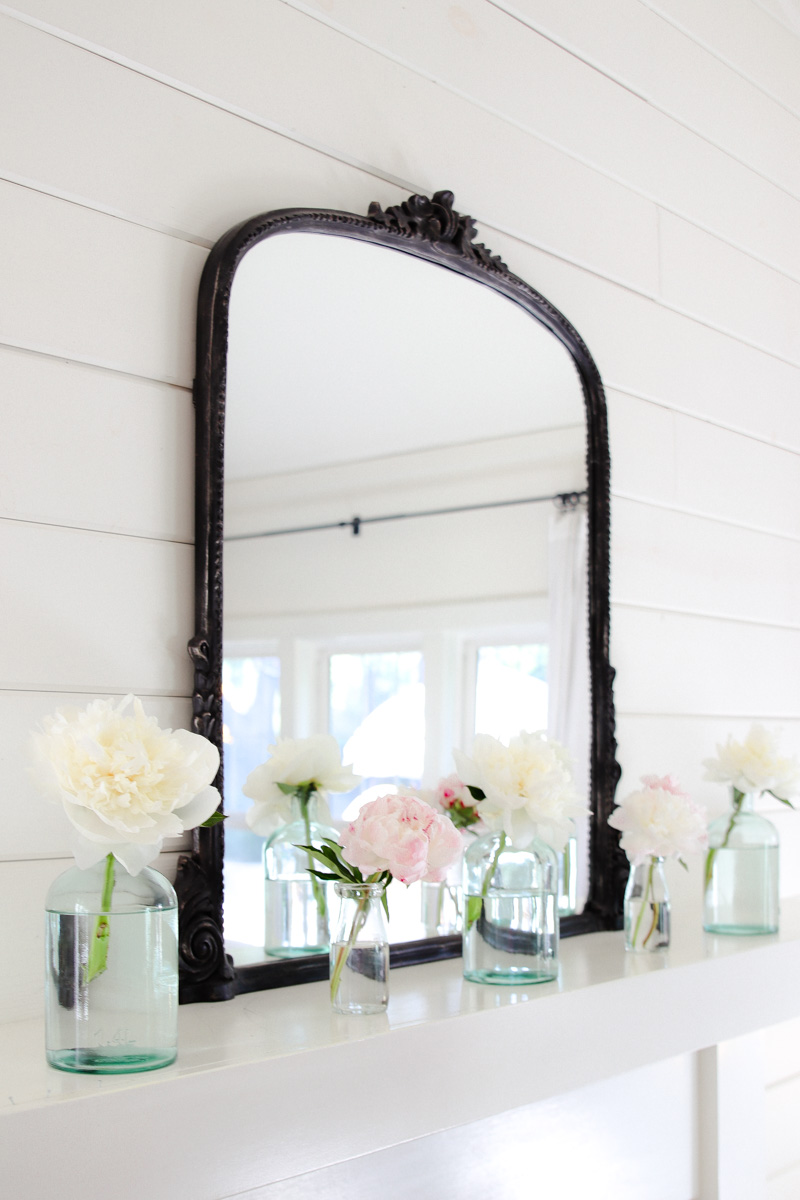 I am still working on decorating our backyard and updating it for summer. And I can't wait to show you how it looks! I will be sharing all the details next week.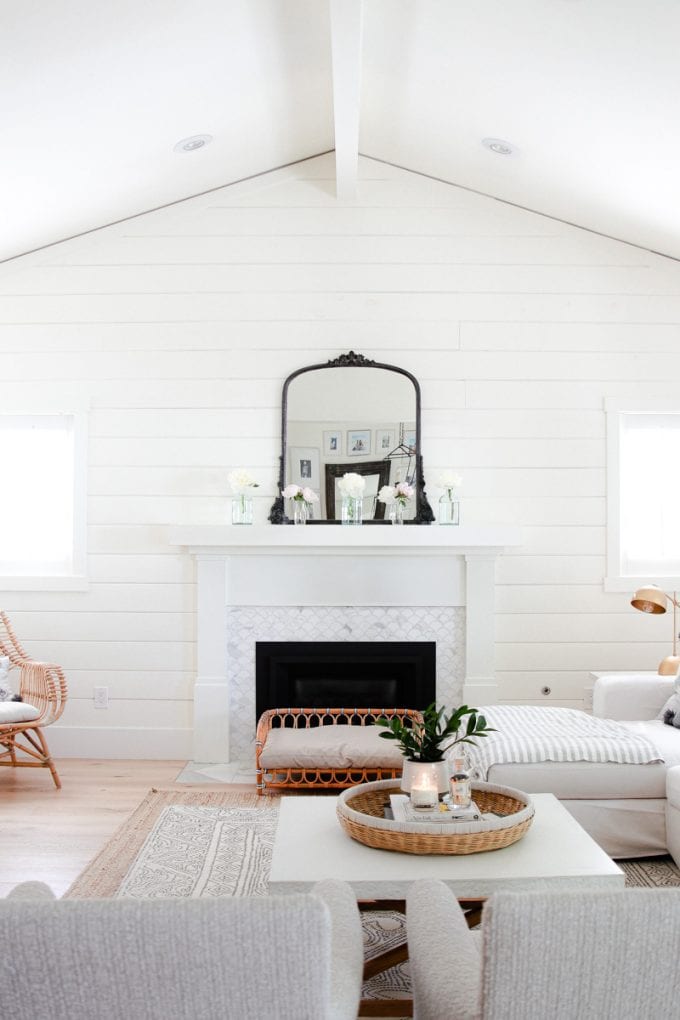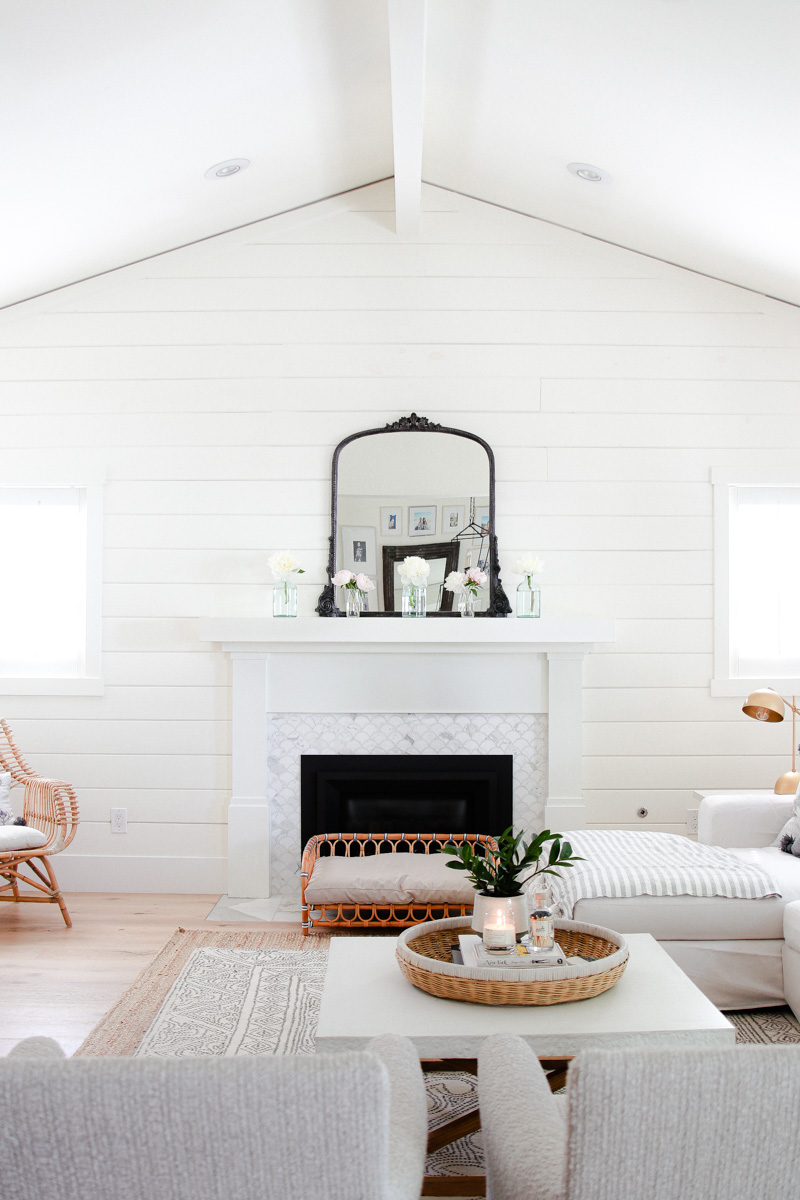 Summer Home Tour Sources

Thank you for stopping by and checking out my summer home tour! I hope you got some ideas you can implement in your own home or found some source of inspiration. Next up on today's tour is Shannon at Fox Hollow Cottage. You will love her summer decorating ideas!
And be sure to visit all the talented bloggers sharing their summer home tours this week below!
30 Summer Home Tours
Monday
Tuesday
Wednesday
Thursday
Friday