Summer is in full swing and I've made a few changes around here. Summer always brings in fresh air, warmer temps and longer days. I'm excited to join my 3 blogger friends to share our summer decor with you! So, come on in and let me show you my favorite simple summer decorating ideas!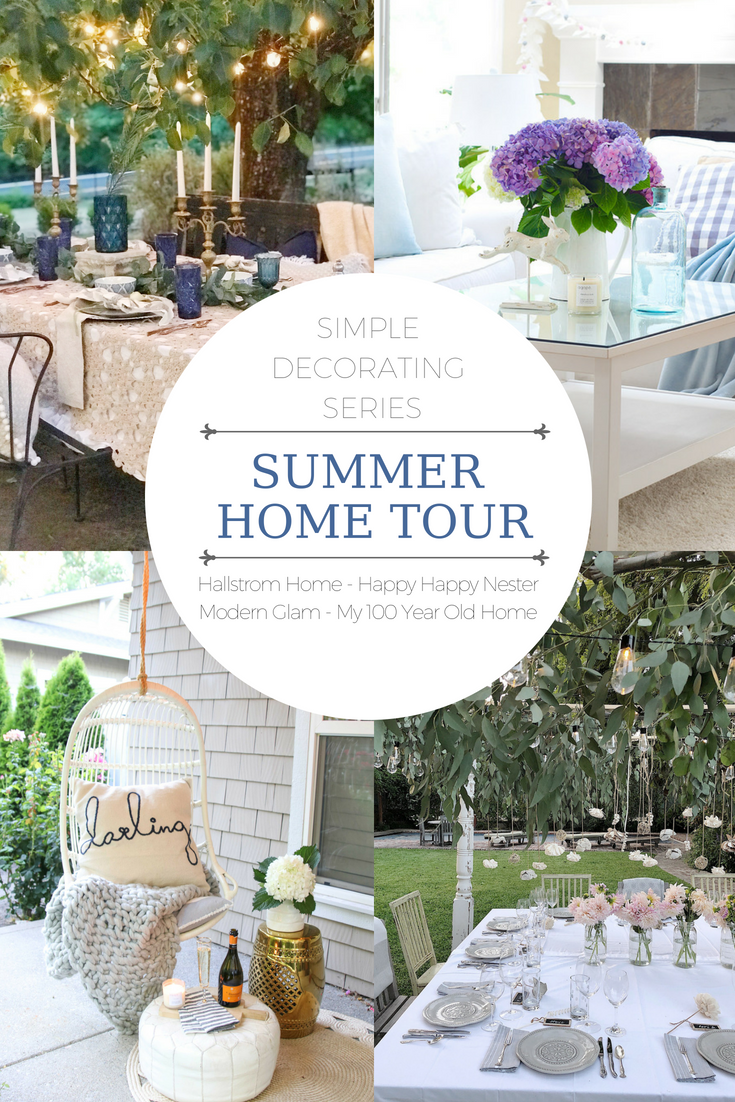 Rhonda | Hallstrom Home
Janine | Happy Happy Nester
Ashley | Modern Glam
Leslie | My 100 Year Old Home
I know I've said it before, but I love white decor. But I also love a pop of color. That's where having a base of neutral furnishings comes in handy. I can easily add in some color according to the season because of the neutral base.
For summer I've added pops of blues and pinks. We have been spending most of our time outdoors. And I love to bring in a bit of the outdoor colors inside. If you haven't checked out my summer outdoor tour, you can read it HERE.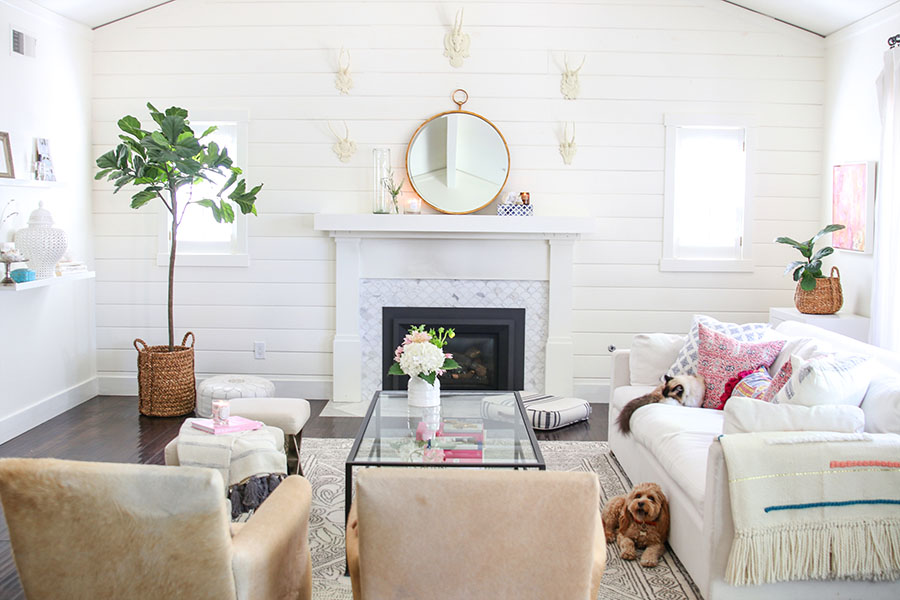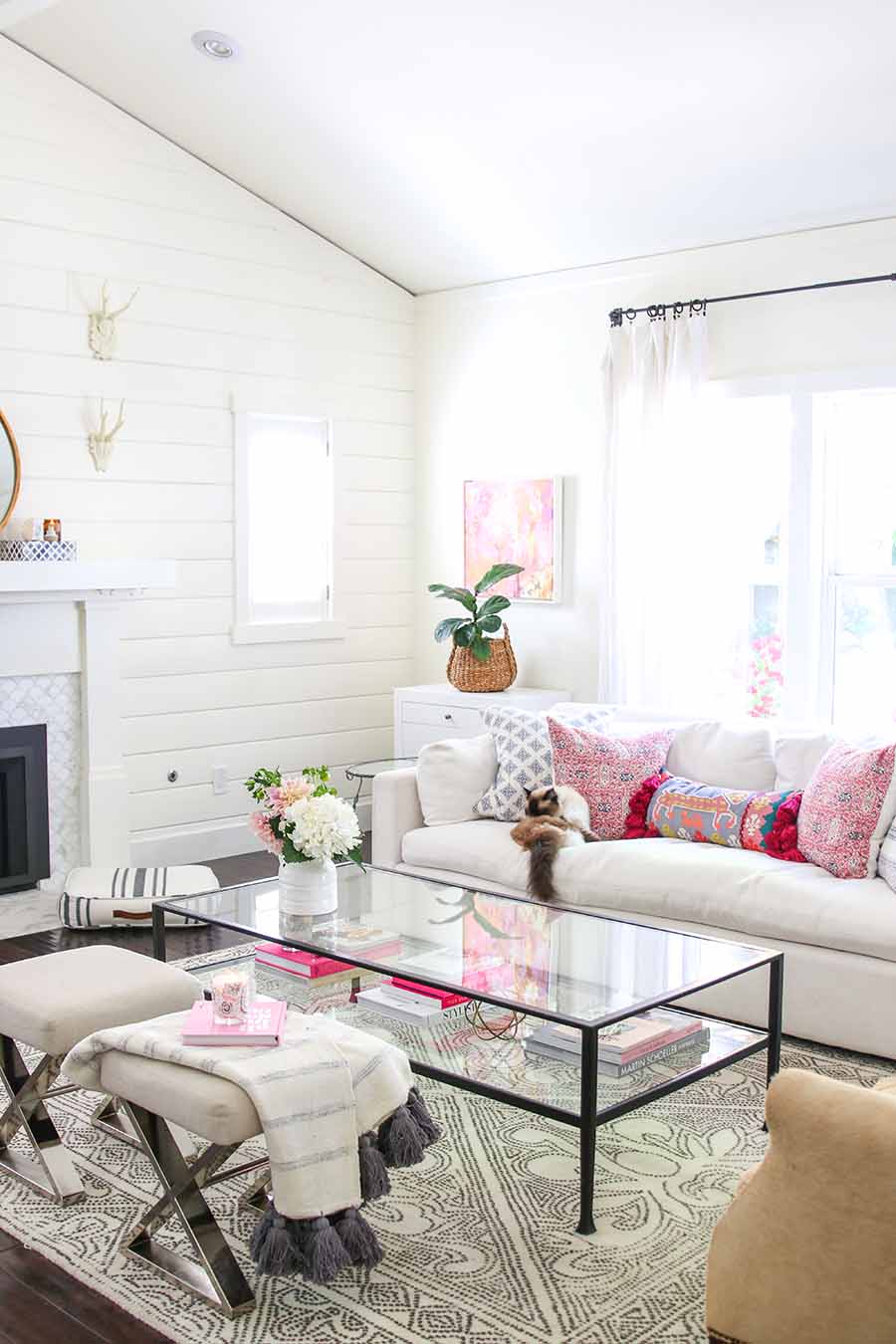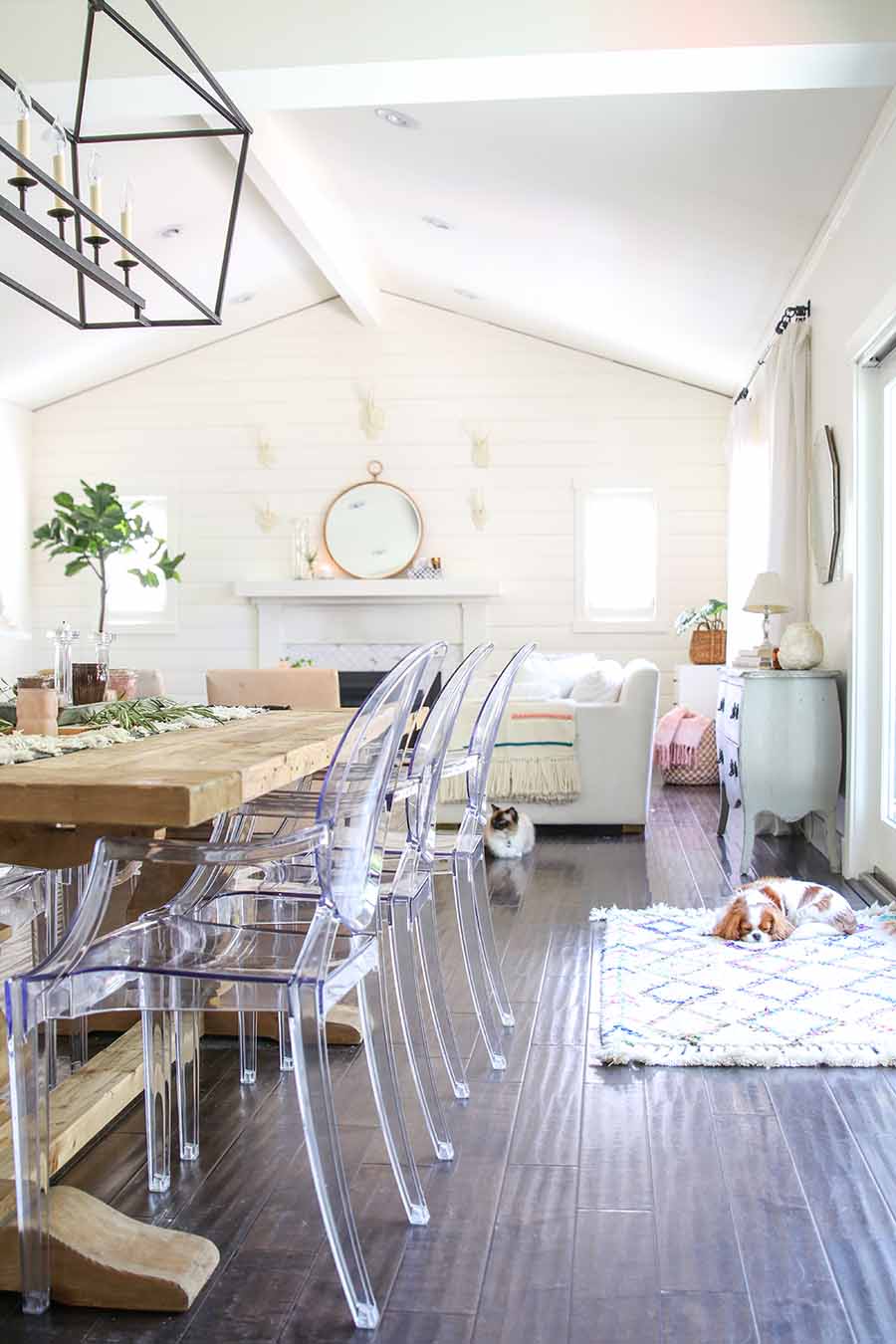 Simple Summer Decorating Idea for your Table
One of my favorite items to use for decorating is a set of tea lights. No matter the season, votives look beautiful!
I set my blush hued tea lights on my table and for summer, I added a few sprigs of olive branches. I love the combination of the candlelight and olive sprigs! So summery!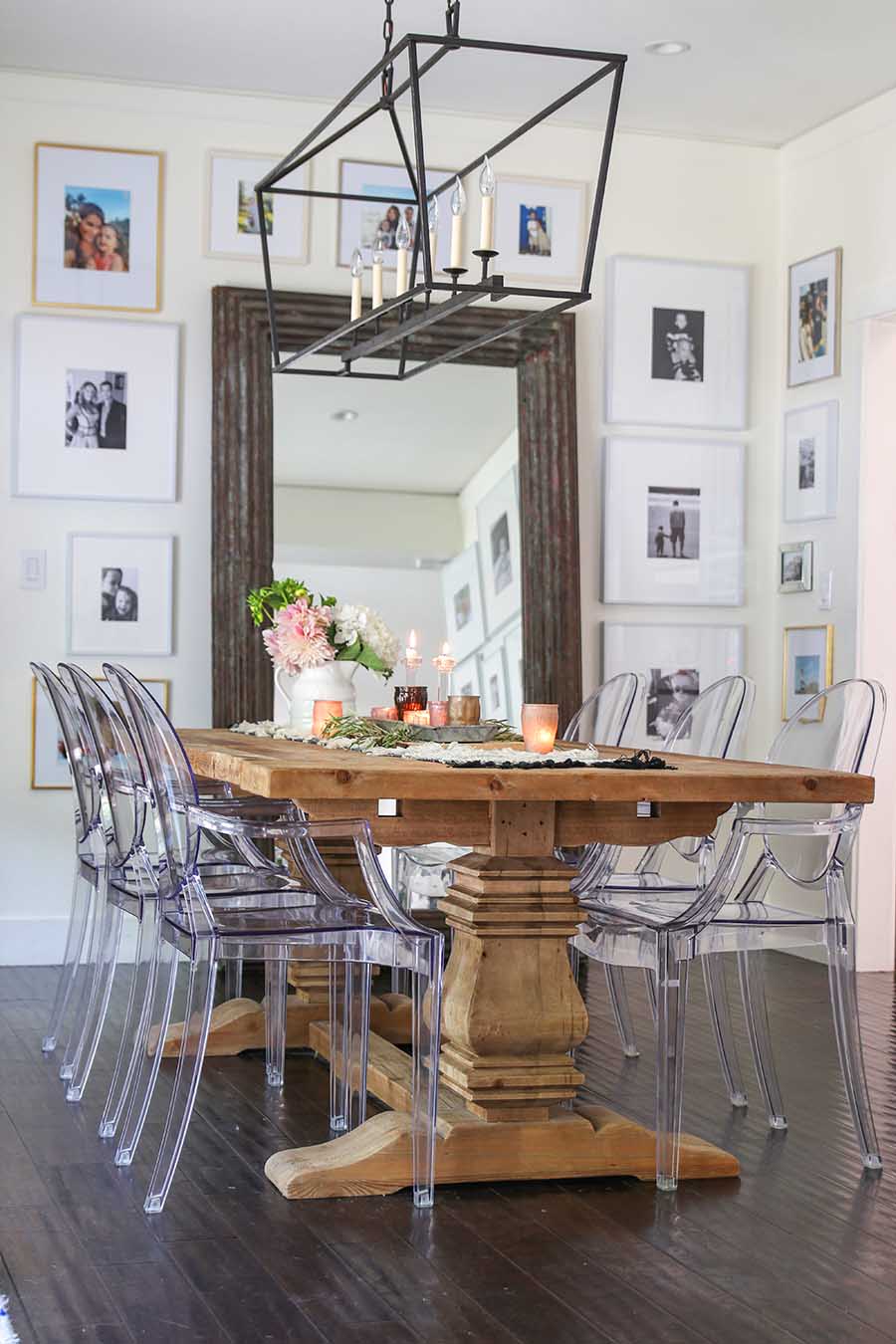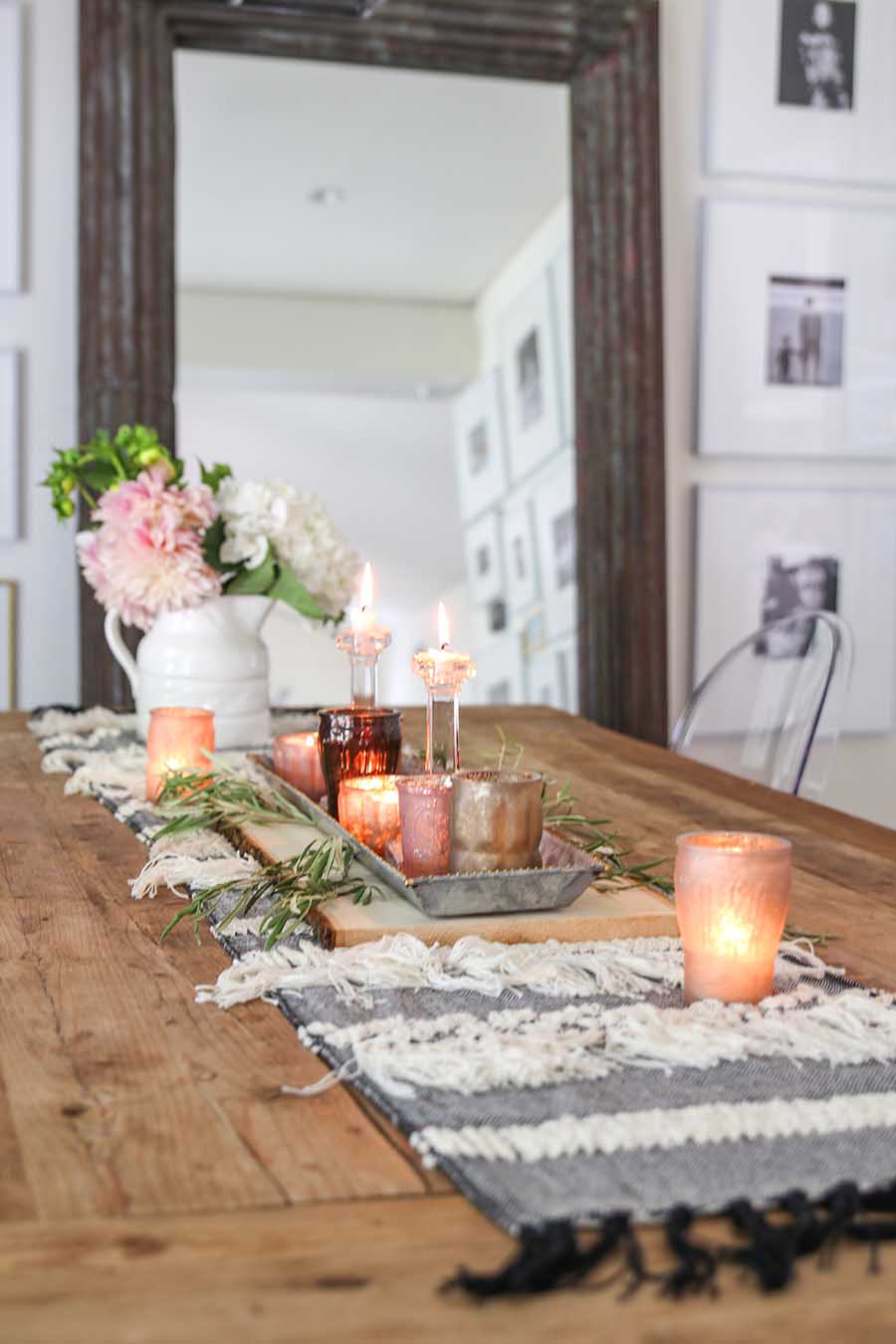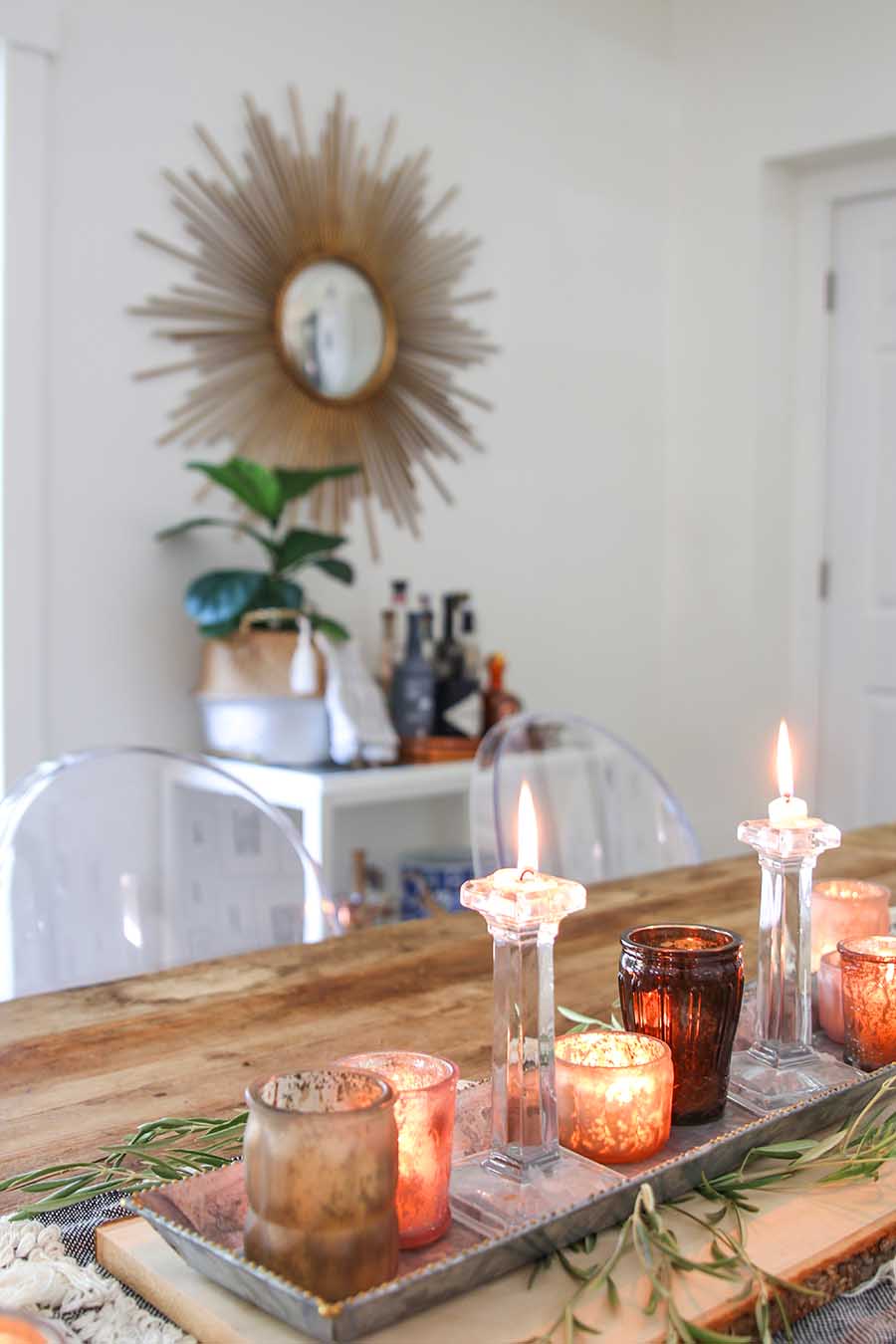 As you probably know, I love to update my bar cart for the season. I kept things pretty simple for summer. We love to mix up a quick margarita or gin and tonic. You can find my recipe for my favorite Citrus Margarita with Cayenne Pepper here.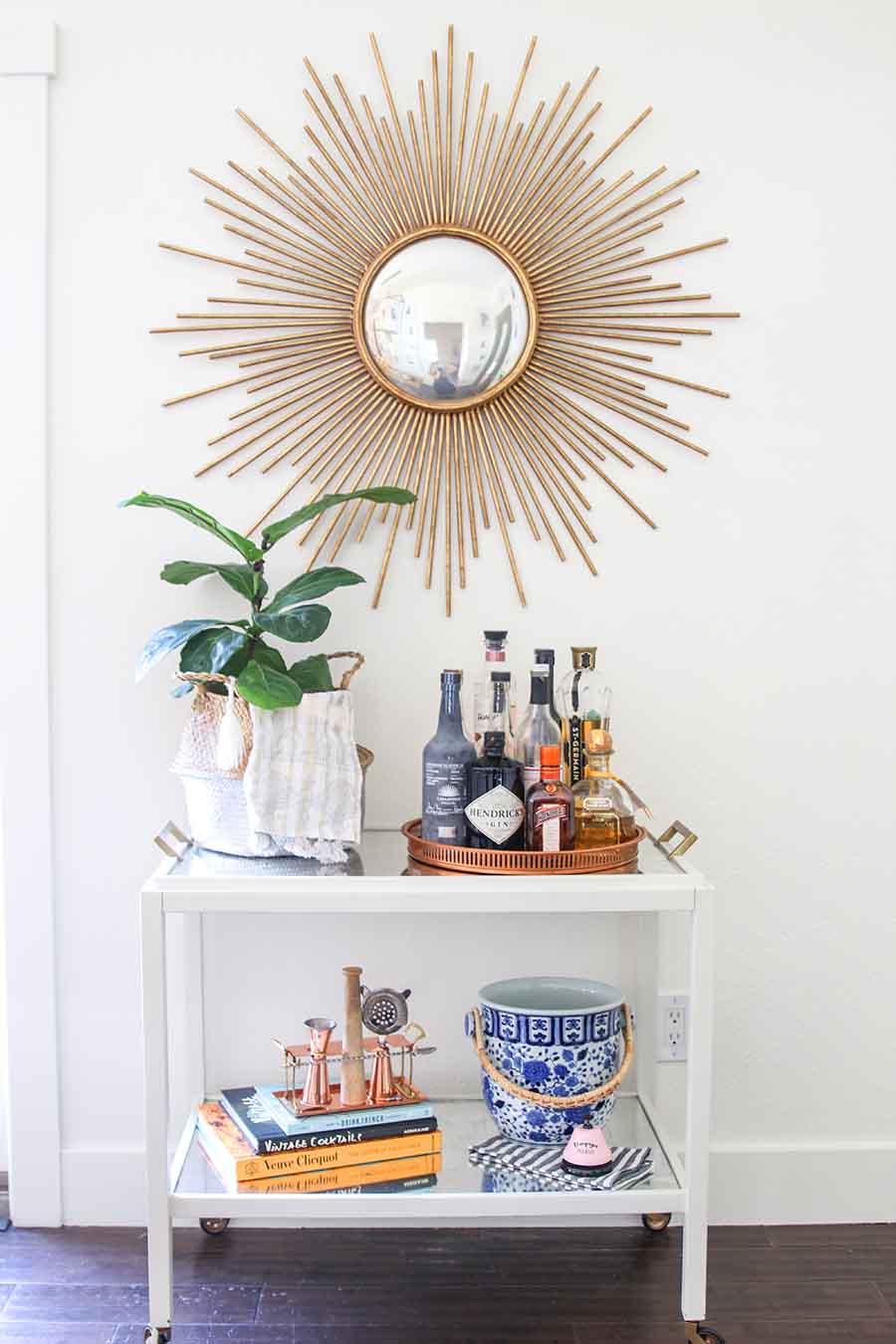 Simple Summer Decorating Idea: A Rustic Bouquet
One of my favorite simple summer decorating tricks is one of the easiest! I love to pick a bundle of fresh herbs or cuttings from the garden to assemble a rustic herb bouquet. For this one below I used rosemary, lavender and olive sprigs, all cut from my yard.
Not only do they look so summery, they also last a loooong time! And that is summer simplicity at it's best!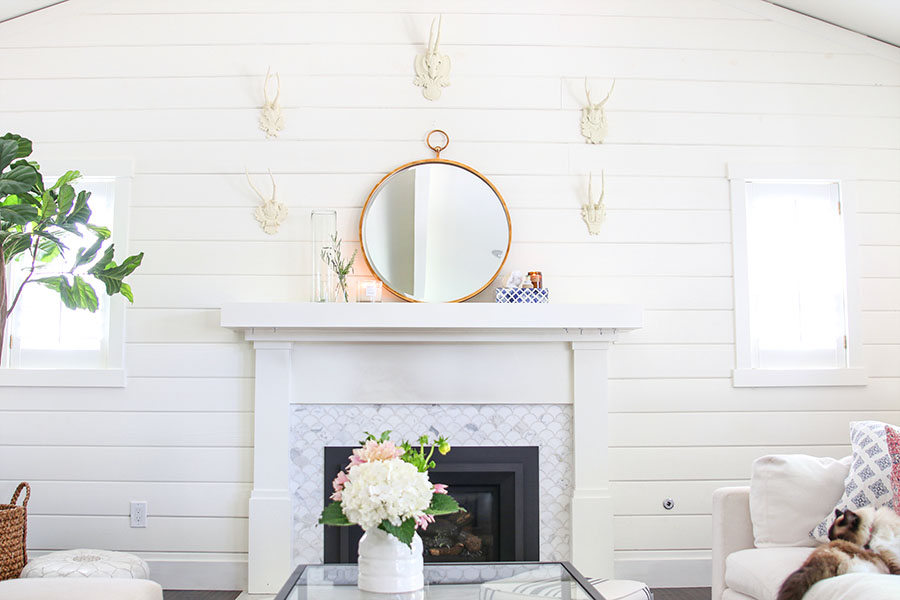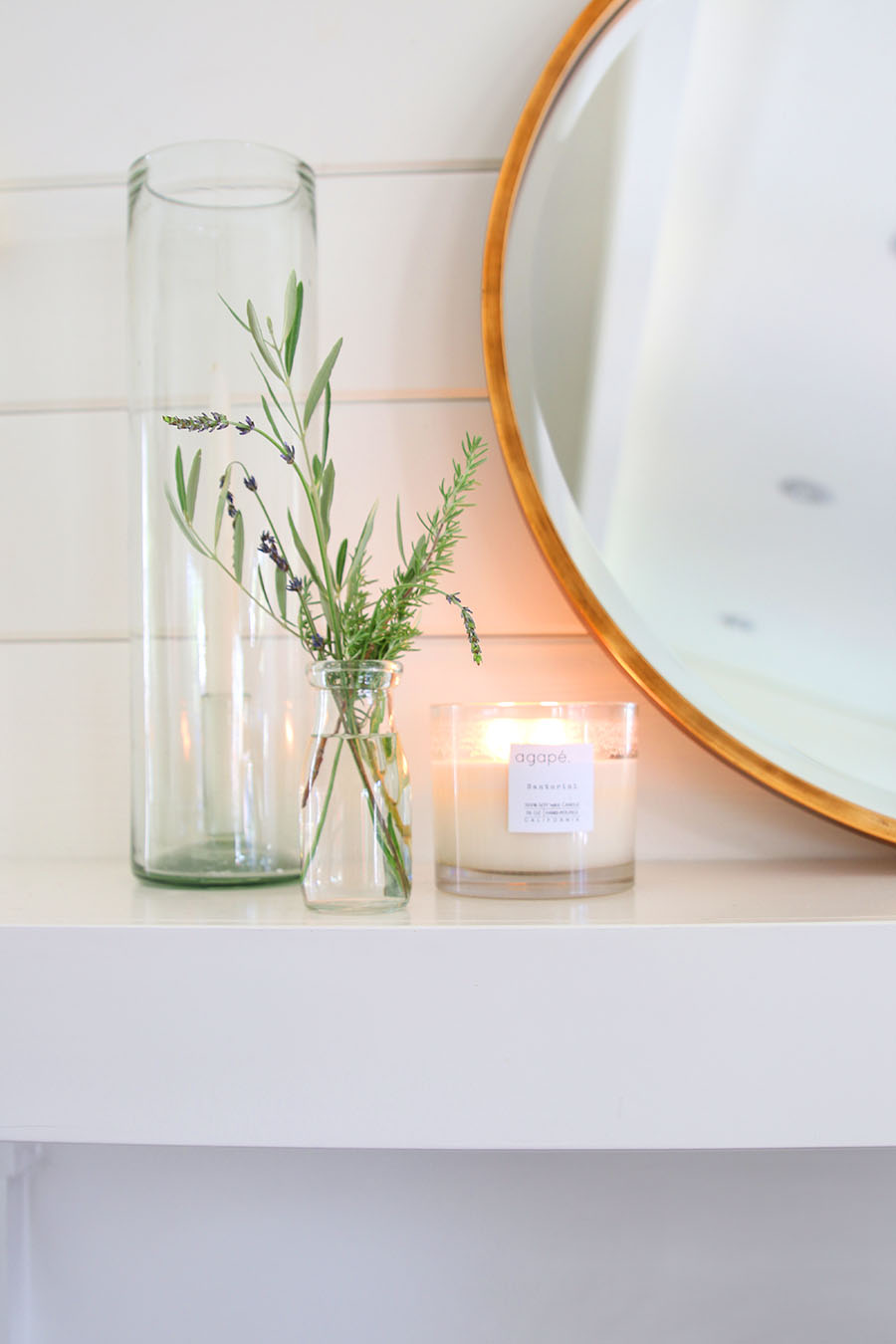 Favorite Summer Candles
I love to adapt my decor to fit our lifestyle. And in the summer that means a more casual style and lots of candles!
Some might think of candles only in the fall and winter. But I love to burn candles all year round and there's nothing better than the combination of fresh air and a lightly scented candle!
Here are some of my favorite candles for the summer. I love to lightly scent the fresh air with a few of these burning.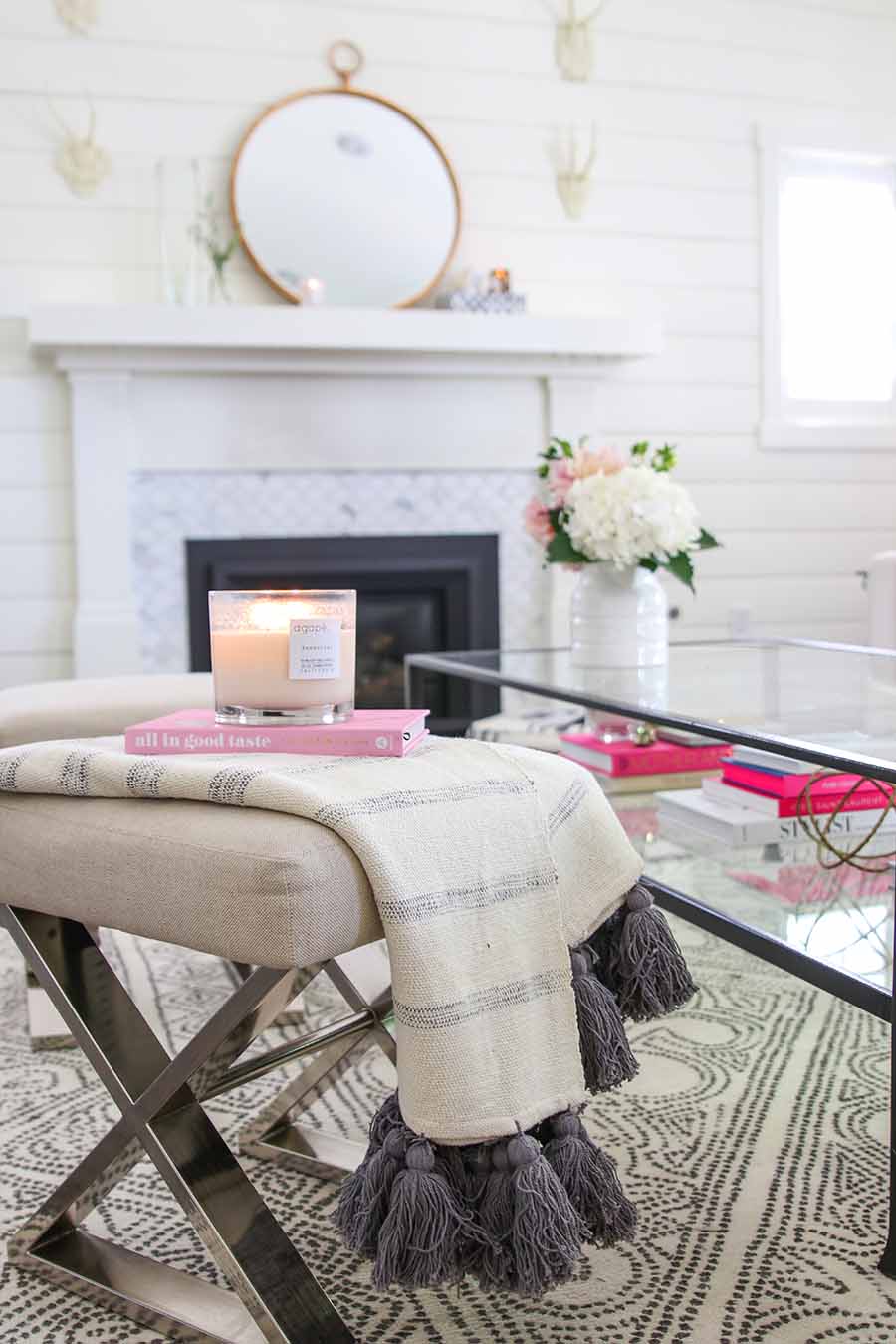 Simple Summer Decorating in the Kitchen
If you follow me on Instagram, you know I have made a few changes in the kitchen. I set up a drink station for my kids in the hopes they would be able to serve themselves this summer, lol! It has gone pretty well! No more begging for a glass of water.
I also cleaned out my pantry. Stayed tuned for a full recap of that project!
For now, let me show you the decor updates I have made in here. I assembled my favorite cutting boards and jadeite pieces on the shelves above the sink. I just love the combination of the warm wood against the subway tile backsplash.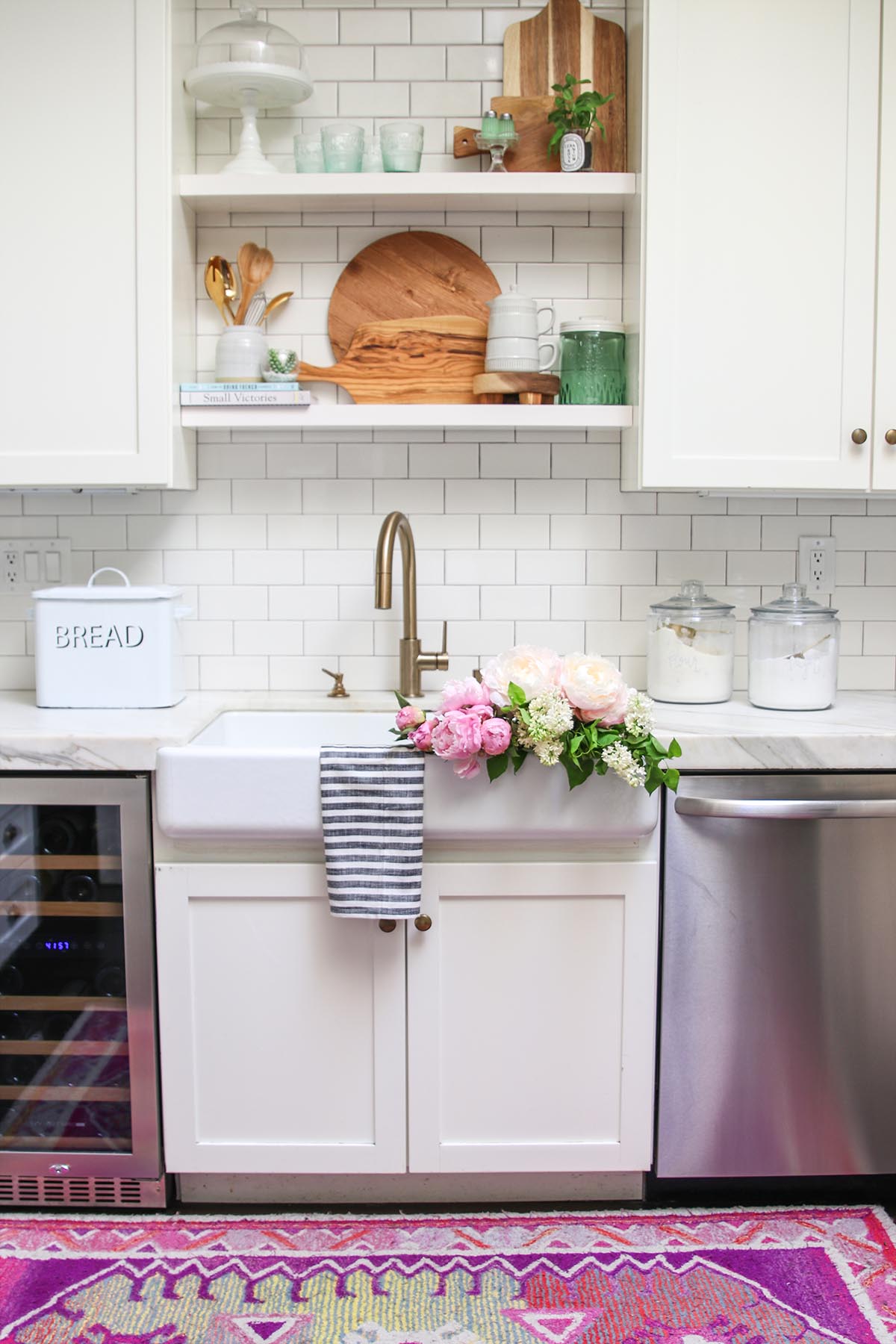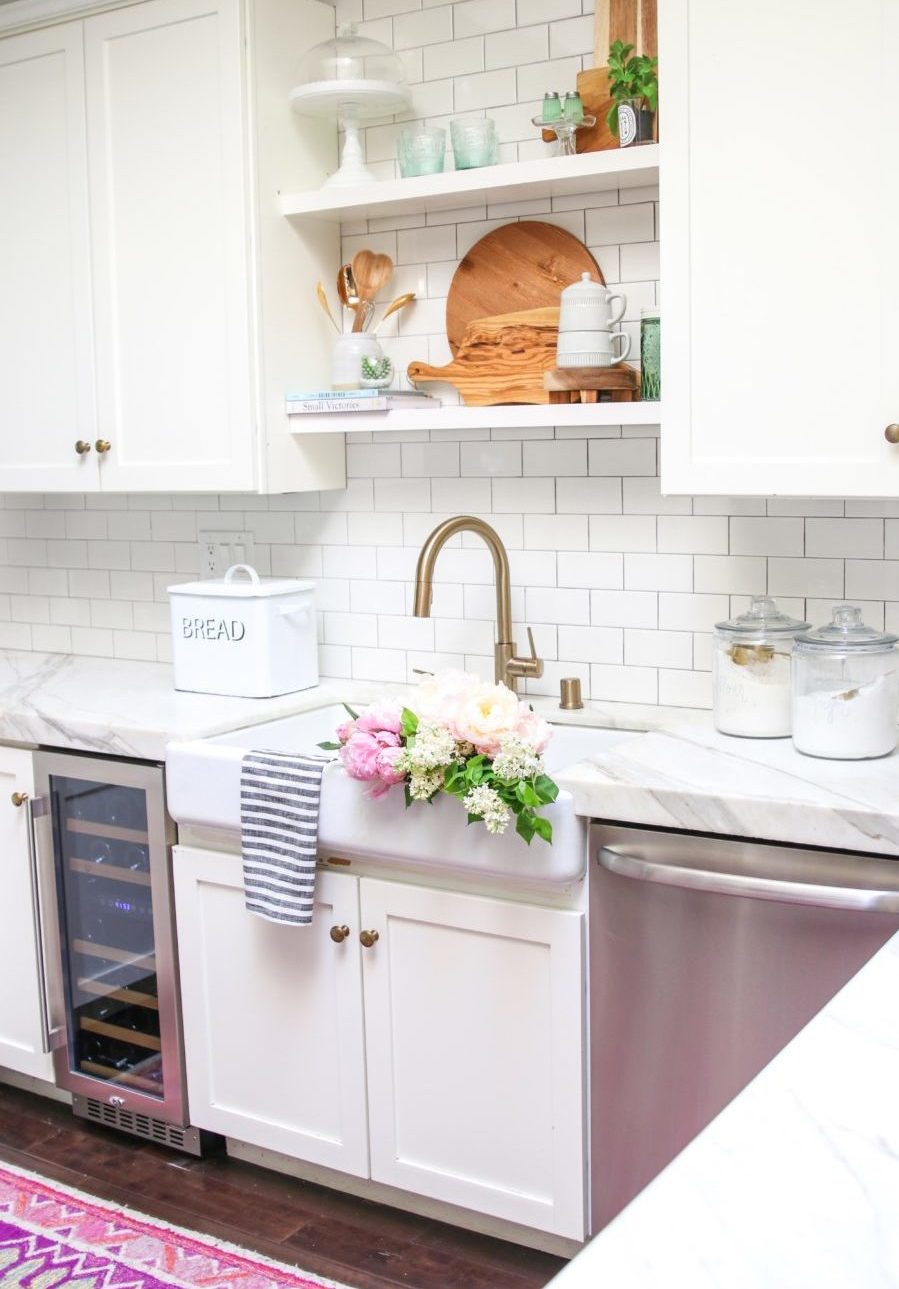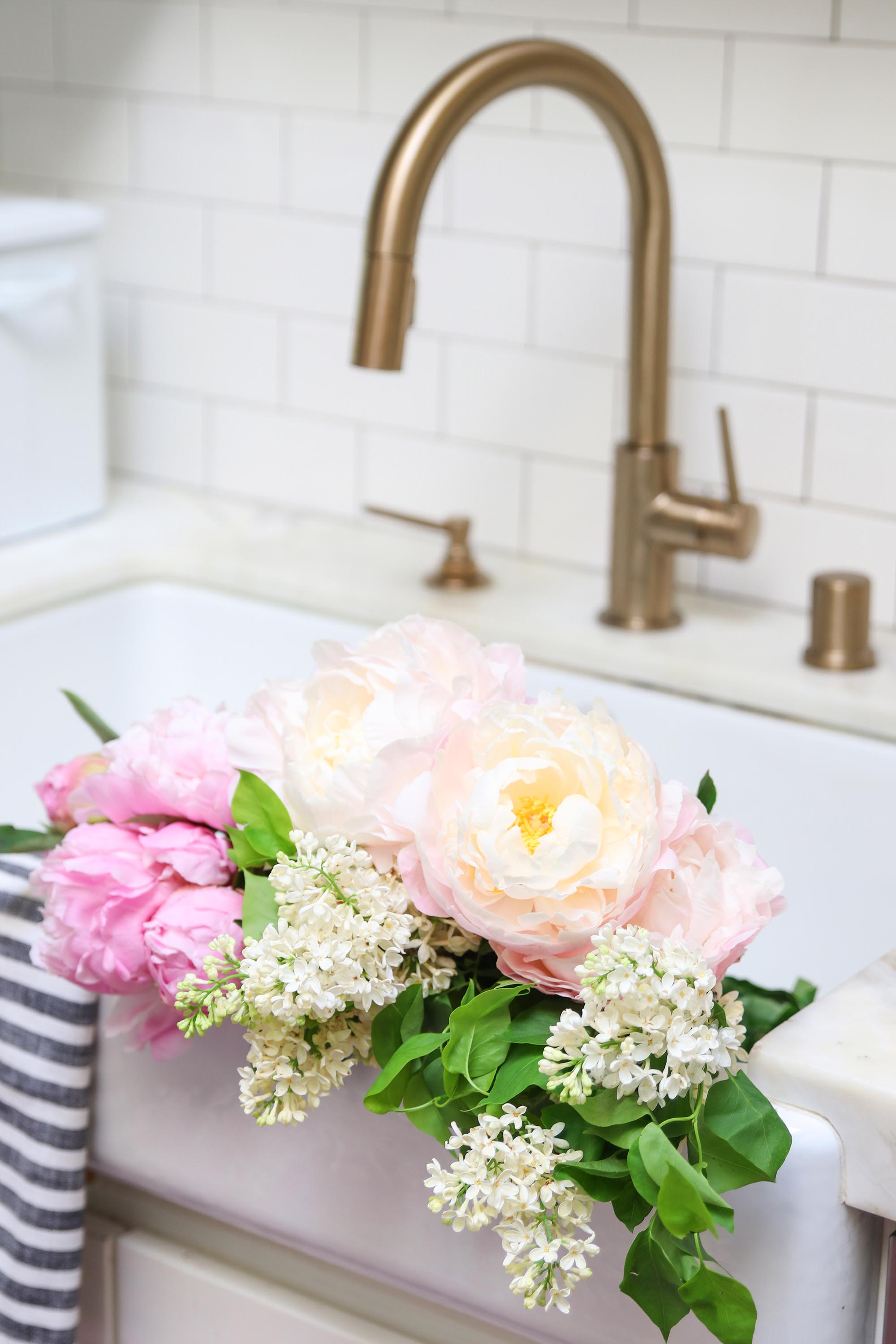 Simple Decorating Series: Summer Home Tour
Now be sure to visit the other bloggers joining me for this fun and summery tour!
Rhonda | Hallstrom Home
Janine | Happy Happy Nester
Leslie | My 100 Year Old Home
Ashley | Modern Glam
Shop My Home:

Pin It