I love using in-season produce to make a great cocktail. National Margarita Day is February 22, so I thought I would celebrate by making some delicious Citrus Margaritas with Cayenne Pepper Salt.

Now I am a total wimp when it comes to a spicy cocktail. I prefer my drinks tart and a little sweet. However I do like a little kick added into the salted rim on a margarita. That's why I came up with this citrus margarita recipe. The salted rim is what makes this stand out. Wait until you taste the combination of tangy citrus mixed with the spicy sweetness of the salted rim. It's like a lemonhead hard candy meets a hot tamale! Yum!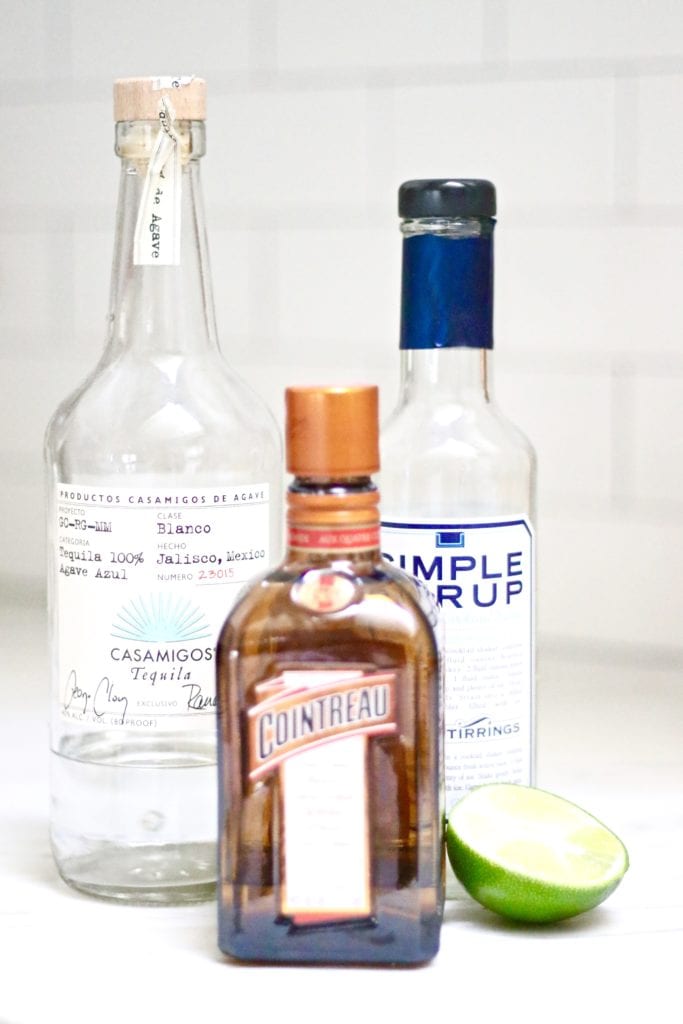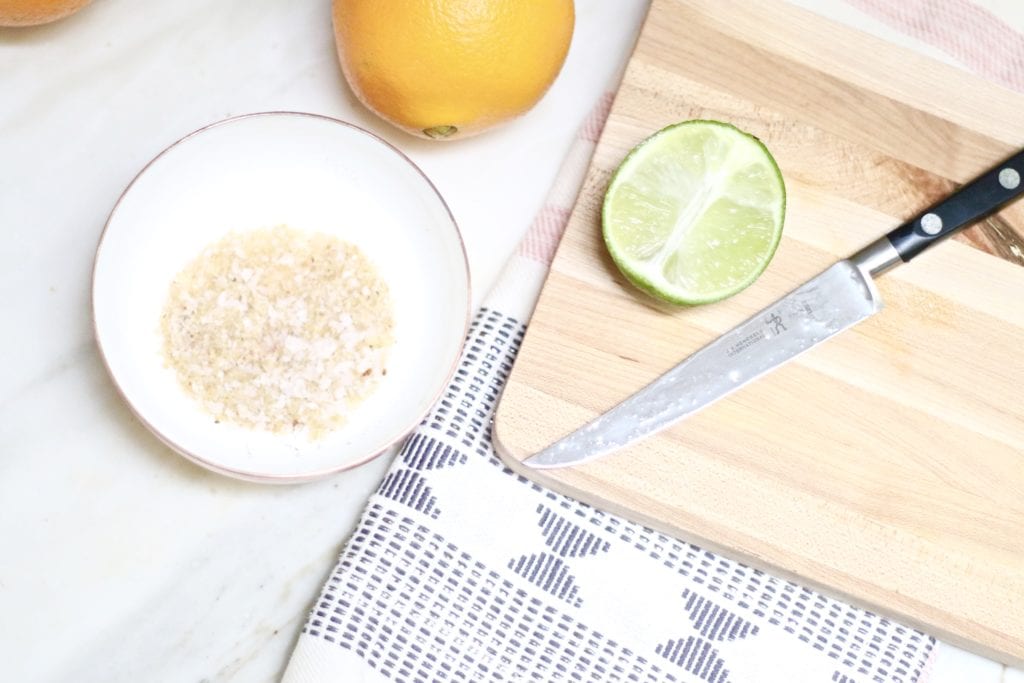 When testing this recipe, I tried it with both fresh squeezed grapefruit juice and orange juice. And my husband and I agreed that the grapefruit version was our favorite. It was less sweet and more tart than the orange version. But both were still delicious! I say use what you have on hand or what is in season at the store.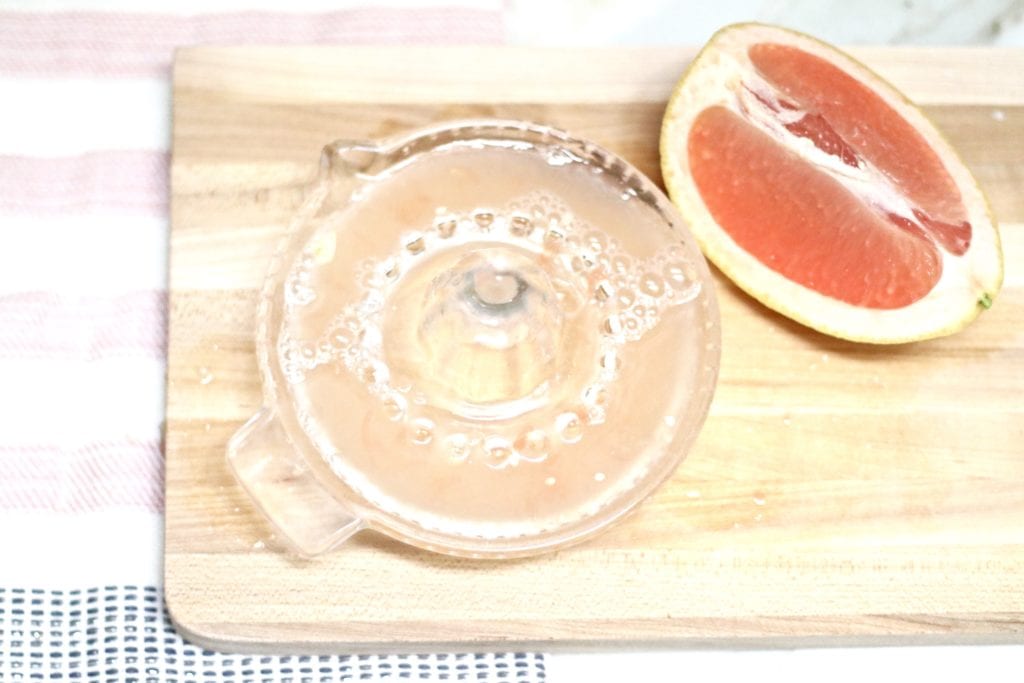 Recipe
2 oz. Tequila
2 oz. freshly squeezed citrus juice (I used grapefruit)
1 oz. lime juice
1 oz. simple syrup or agave nectar
Splash of Cointreau
Rim: Coarse Salt, Cayenne Pepper and Sugar
Mix all ingredients together in shaker over ice. Dip rim of glass in salt/sugar mixture and Pour drink over ice.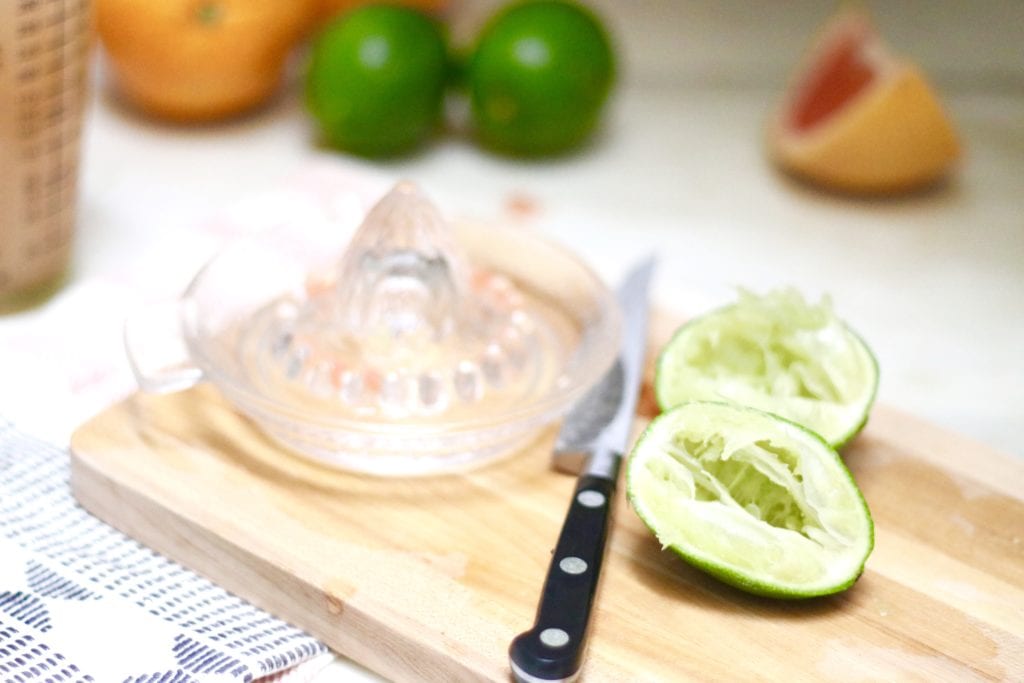 Virgin Citrus Margarita
I always provide a non-alcoholic version of my drink recipes. To make this a virgin citrus margarita swap out the tequila for a lemon-lime sparkling water and skip the splash of cointreau. You will still get the amazing combination of tart citrus mixed with the salty spicy rim.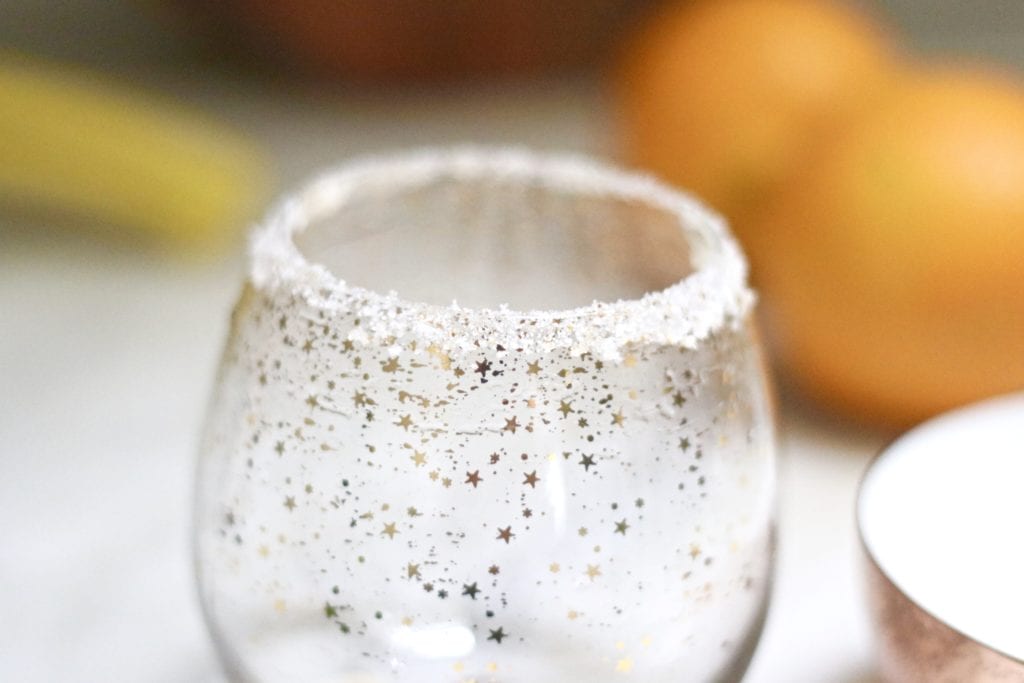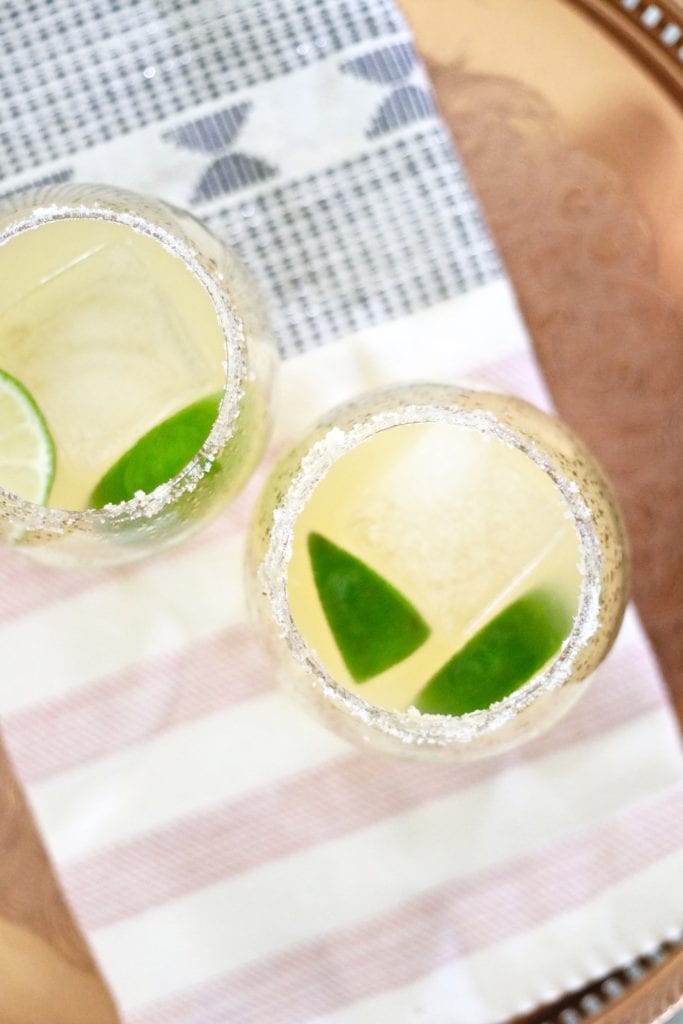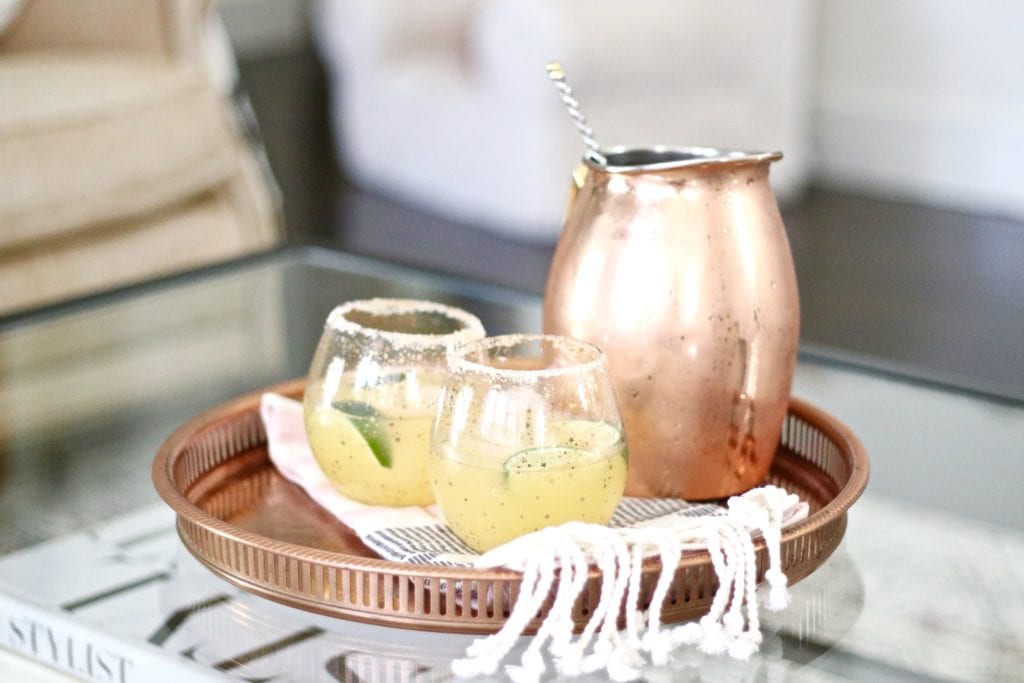 Now don't forget to make a batch of these for National Margarita Day this week. You won't be disappointed!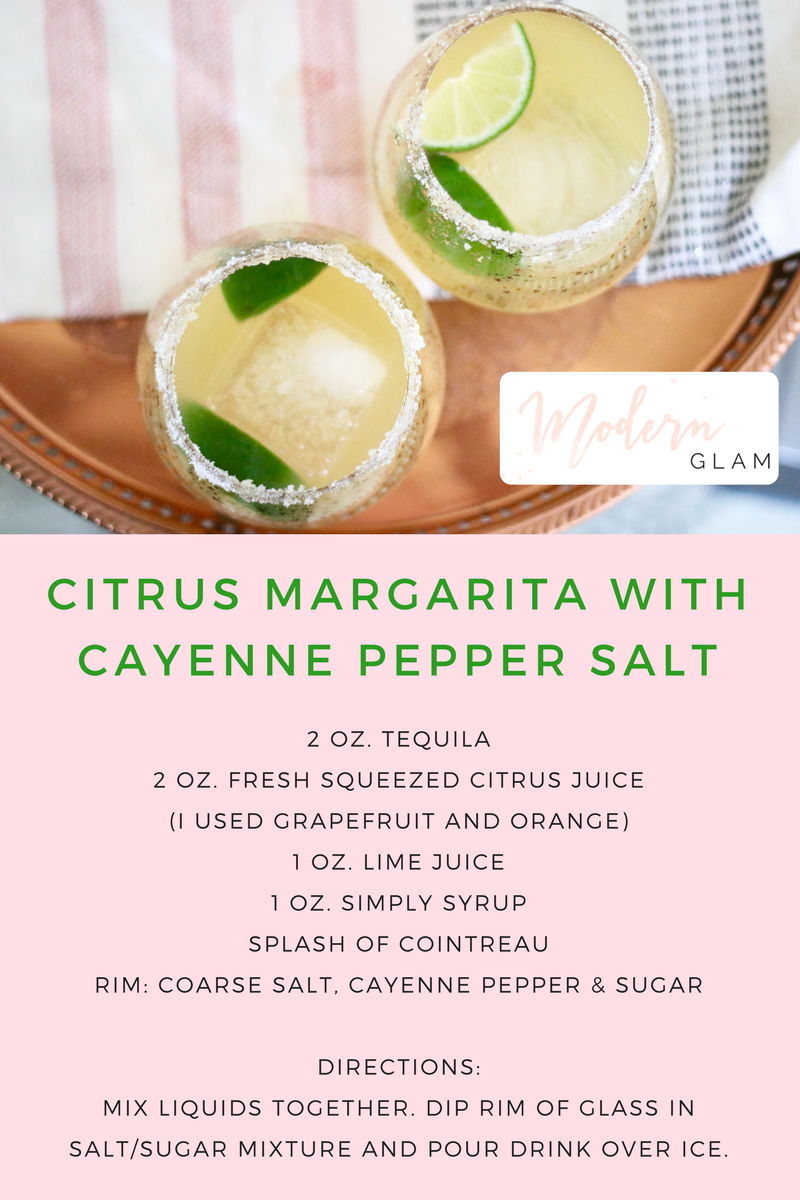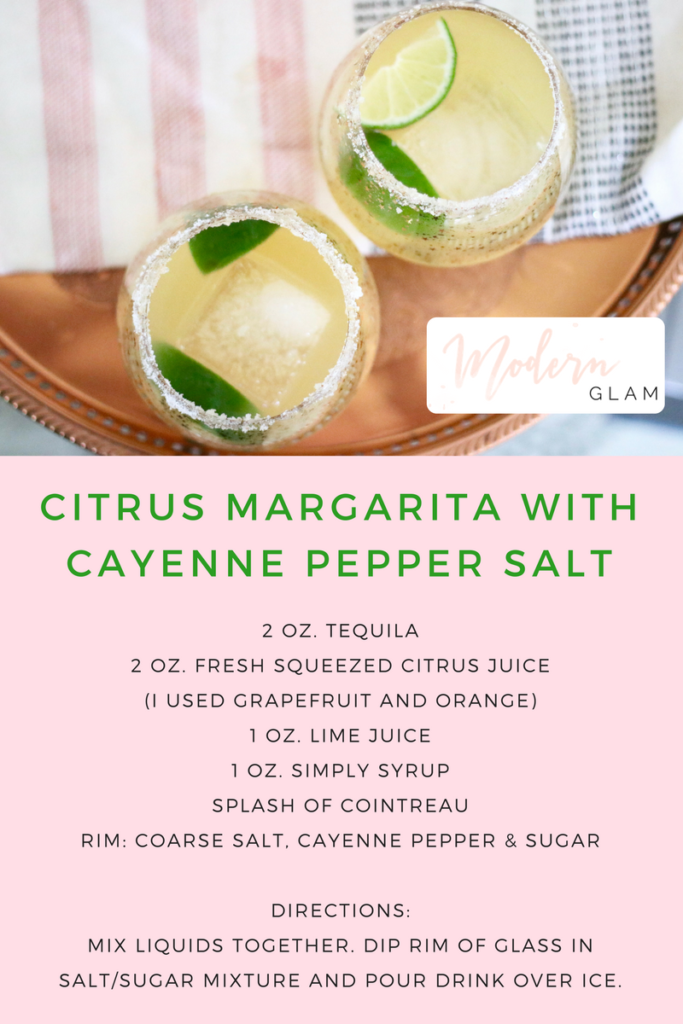 Here are some of my favorite cocktail recipes. Let me know if you try any and what you think!