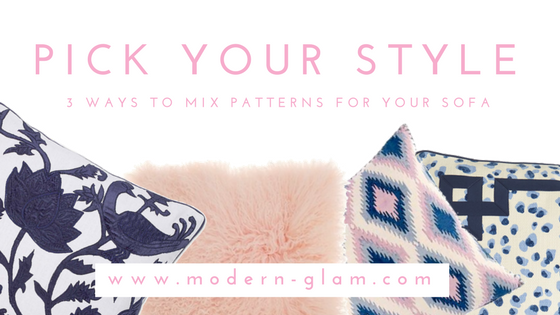 One of the questions I get most is "How can I mix patterns and choose pillows for my sofa?". Mixing and matching pillows while still keeping a cohesive look in your home can definitely prove challenging, but I am here to make it help make it simple!
Is your style traditional, modern, bohemian, eclectic? Sometimes it's hard to pinpoint your style and sometimes you like to switch up your style, like I do! I rounded up 3 different style couches and chose pillows that play with patterns and definitely add glam to your room!
Pick Your Style! 3 Ways to Mix Patterns for your Sofa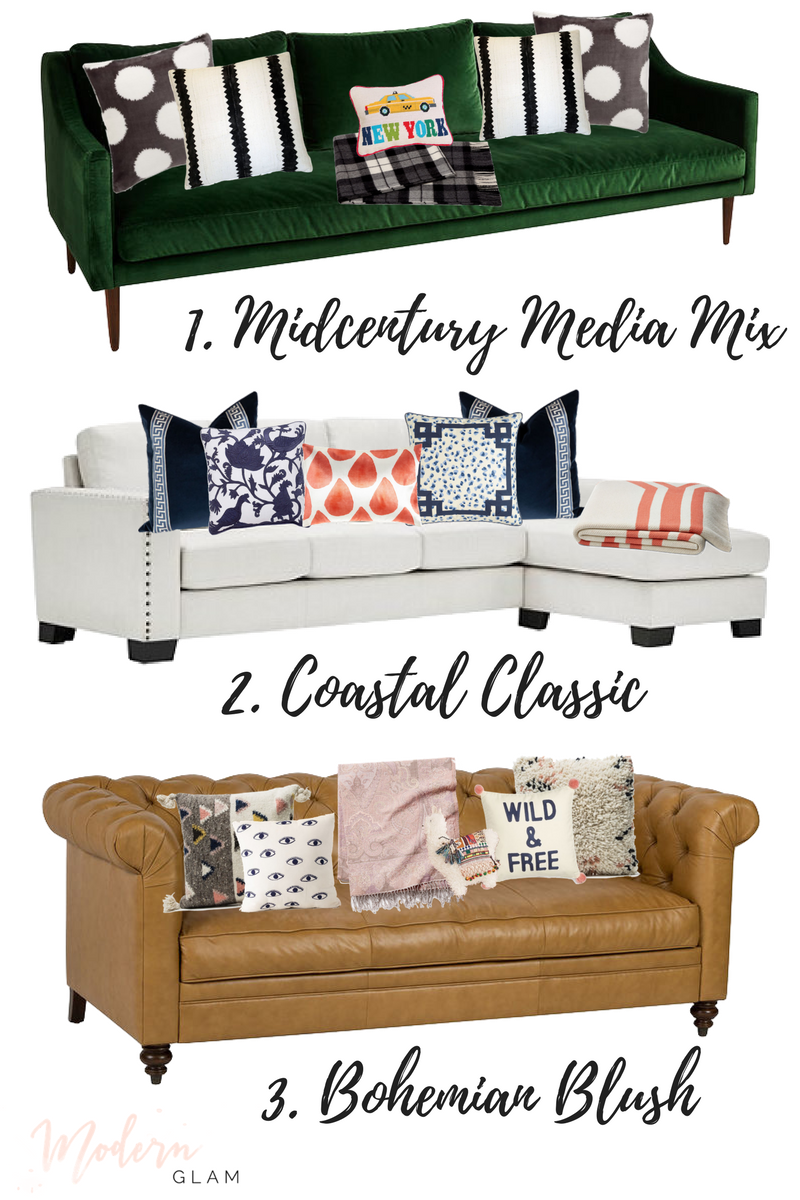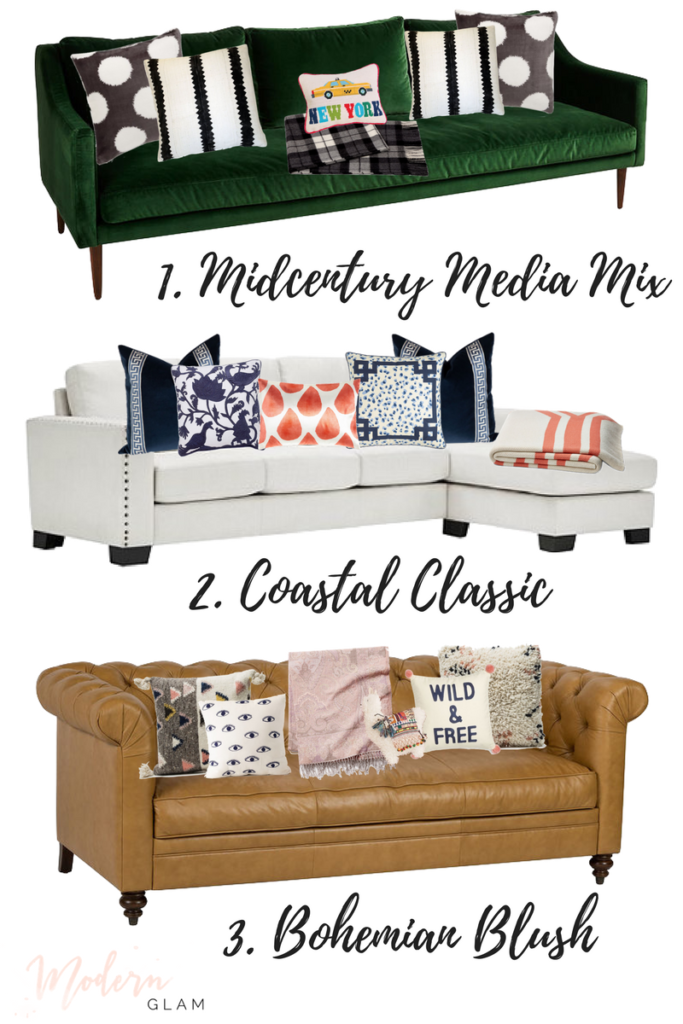 Pick Your Style! 3 Ways to Mix Patterns for your Sofa
1. Midcentury Media Mix
This look plays off the simplicity of the streamlined sofa and adds in pops of pattern to match the bold green velvet color. Using bold stripes, a graphic pillow and classic plaid rounds this look out and can stand on it's own.
2. Coastal Classic
A look that can surpass the test of time and stay in style beyond fads and trends. Beautiful navy pillows in a mix of patterns play off each other to provide an eclectic yet classic look. The pop of coral adds to the coastal feel of this look.
3. Bohemian Blush
A beautiful leather tufted sofa is the foundation for this easy and fun look. By adding in lots of texture and tassels along with blush hues it keeps the look soft yet still playful and fun.
Stay tuned next week for 3 more styled looks!