Valentine's Day Cocktail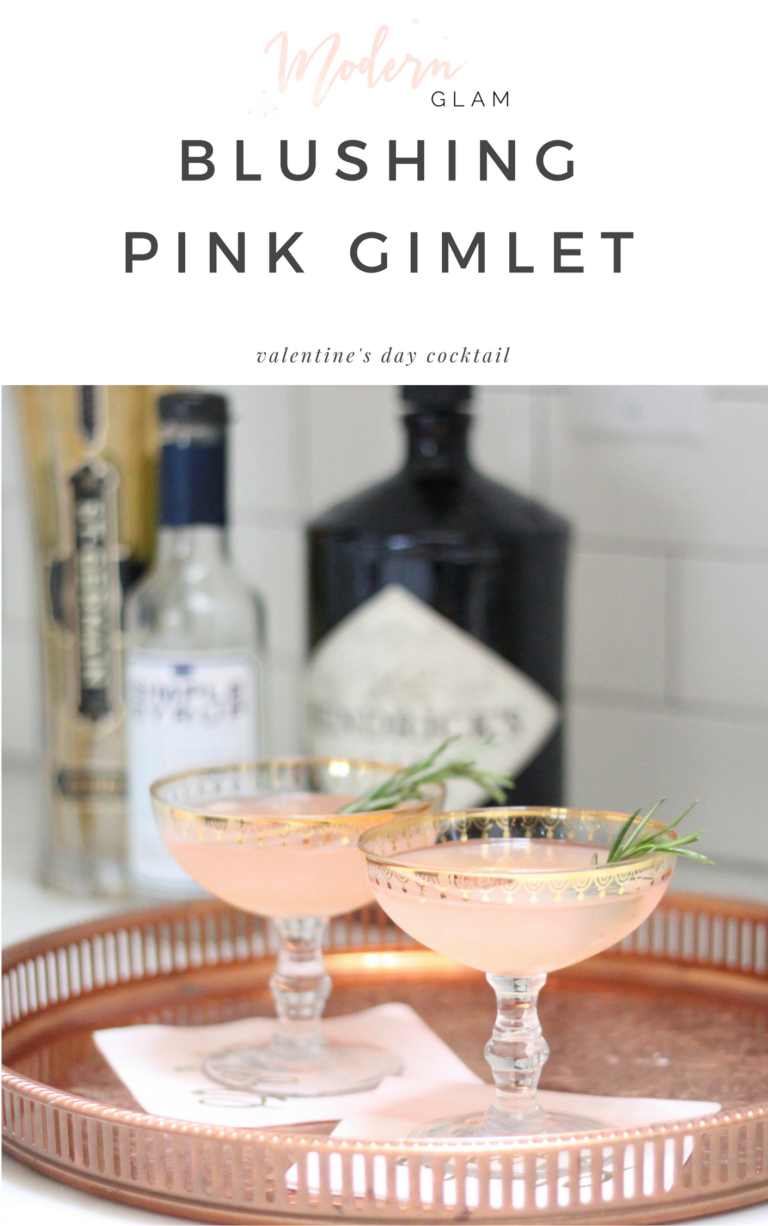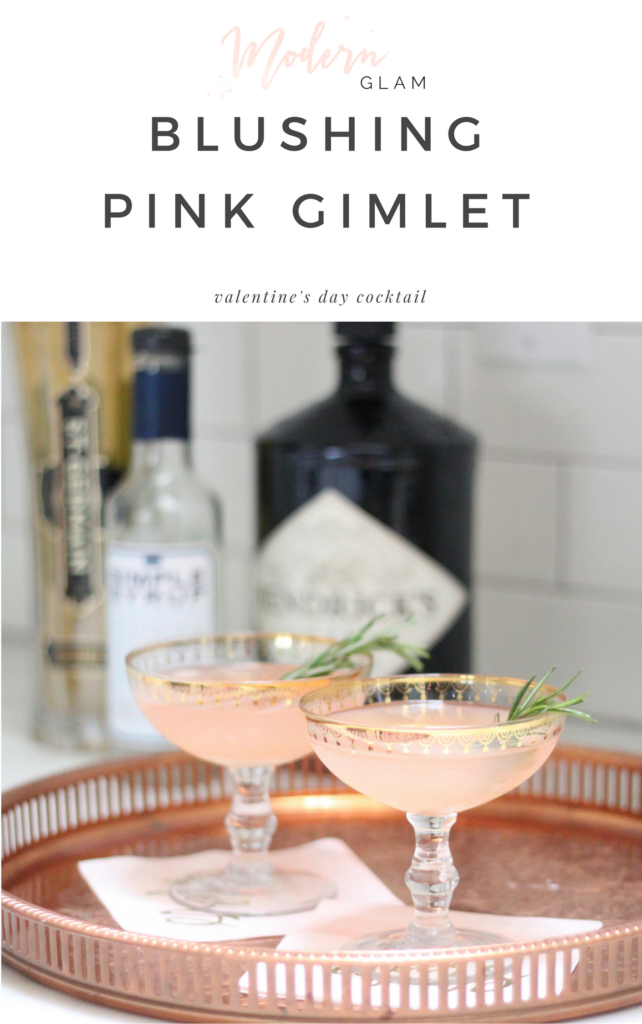 Valentine's Day is just a week away! This holiday is a great excuse for me to go overboard on all things PINK! I wanted to create a yummy cocktail perfect for your Valentine's Day celebration.
I love the combination of gin and St. Germain (or Elderflower) liquor. The aromatics in the gin combined with the delicate sweetness of the St. Germain is amazing!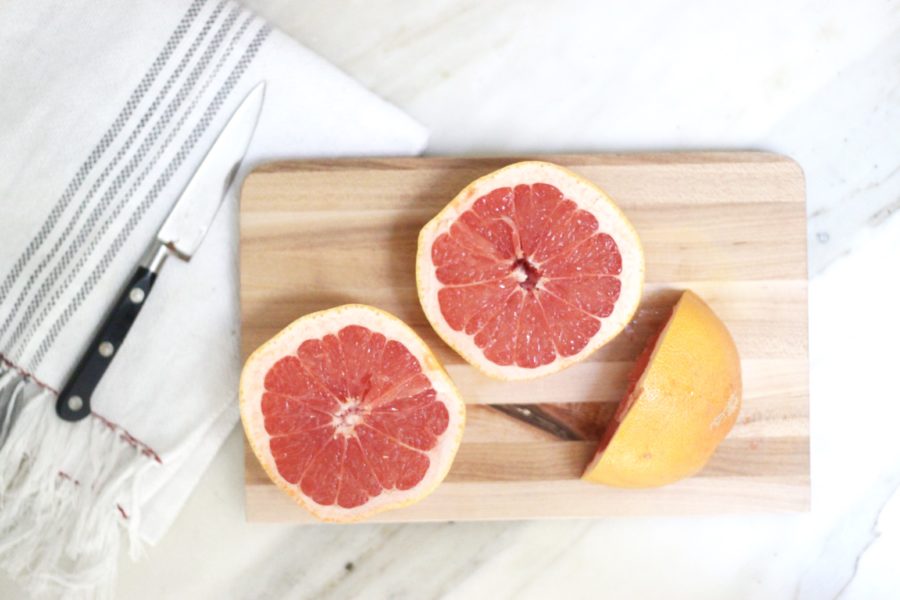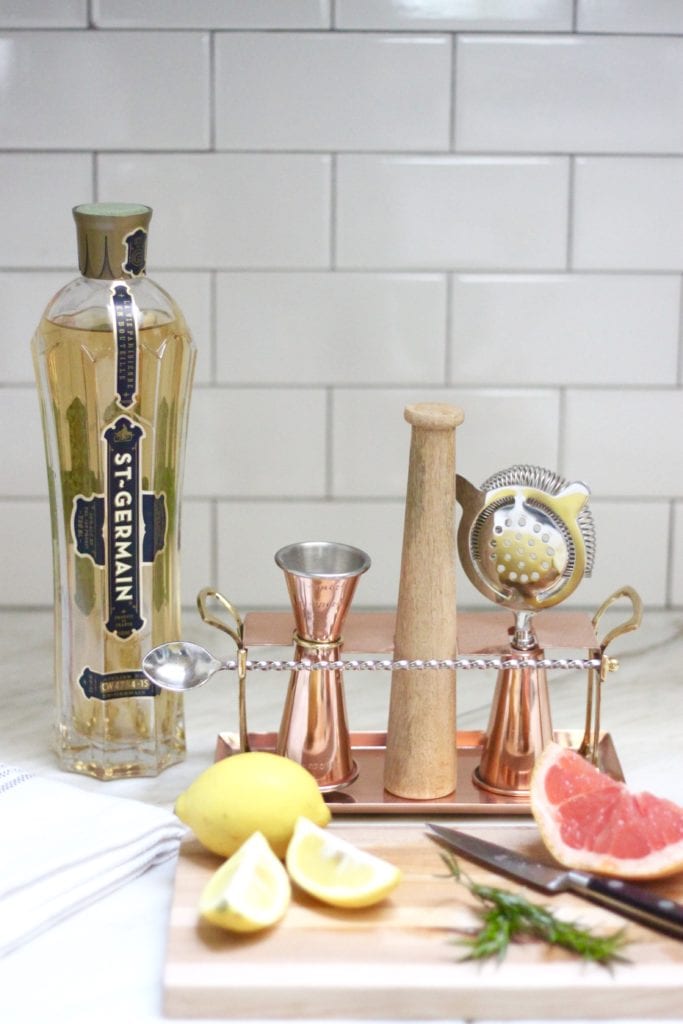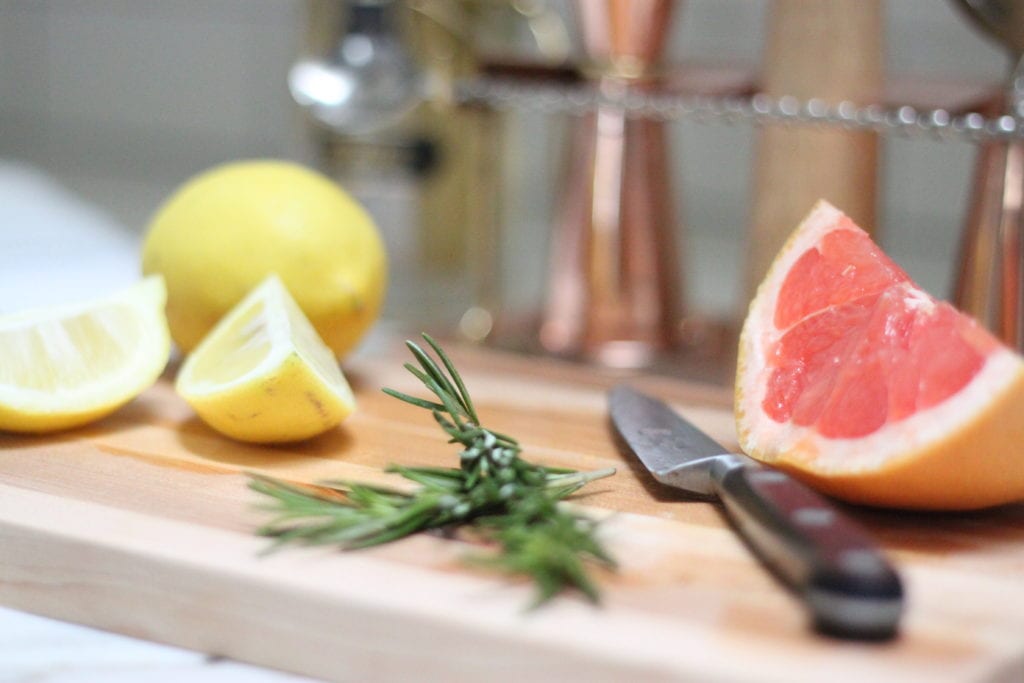 Throw in some freshly squeezed grapefruit juice and a little lemon juice and you have a drink that is seasonal, not too sweet and delicious!
You can garnish this drink with any herbs you have on hand. Mint, rosemary, basil or thyme are great compliments. I clipped some rosemary from my garden since that's all that's growing in my garden this winter.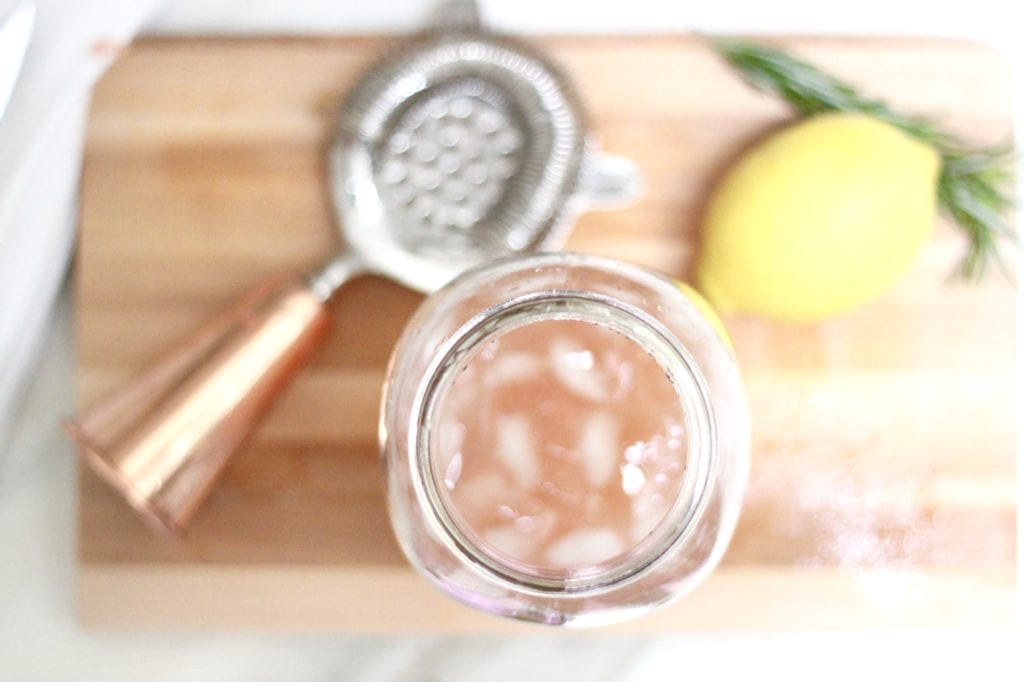 Recipe
2 oz. good quality Gin
1 oz. St. Germaine Elderflower liquor
3 oz. freshly squeezed grapefruit juice (from 1 large fruit)
1 oz. freshly squeezed lemon juice
1/2 oz. simple syrup (optional)
Garnish (rosemary, basil, mint, thyme)
Pour all ingredients into shaker with ice. Strain and pour into glass. Garnish and enjoy!
Valentine's Day Cocktail: Mocktail version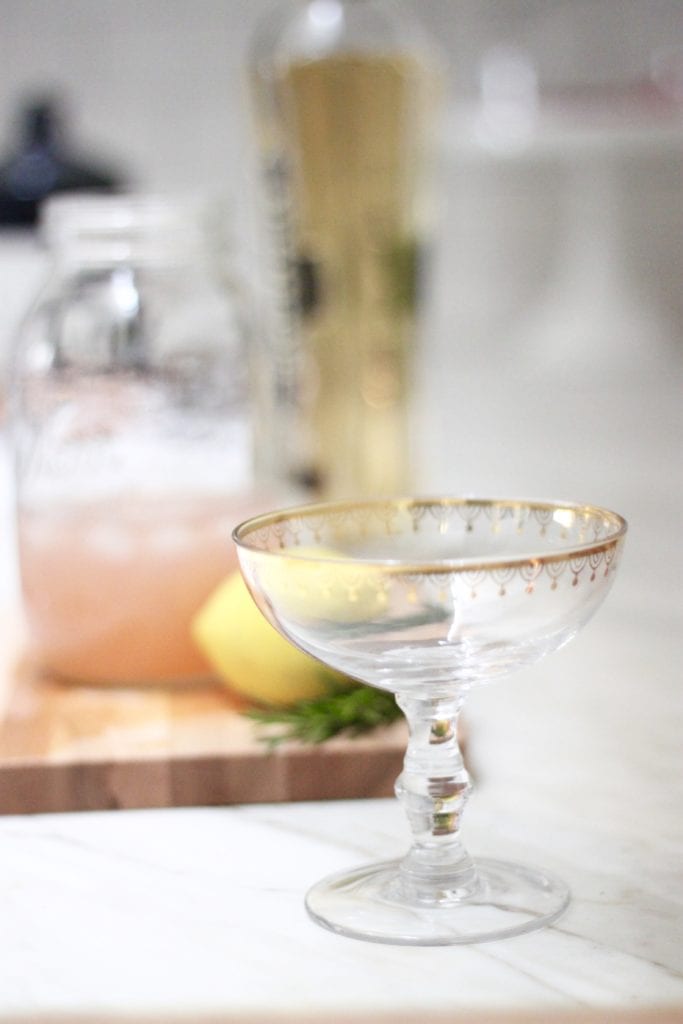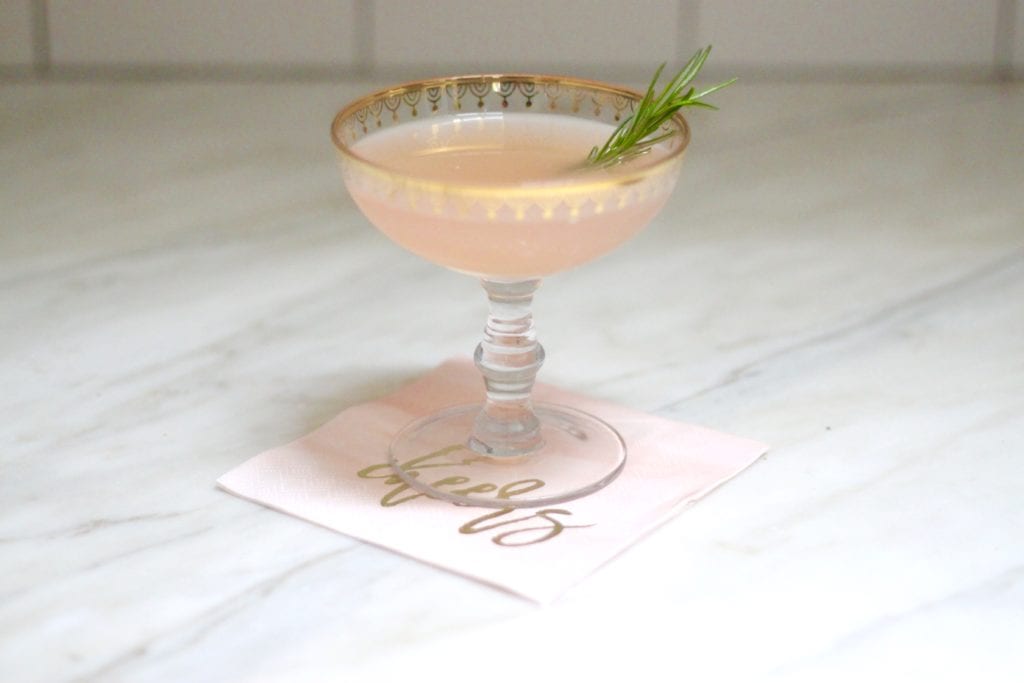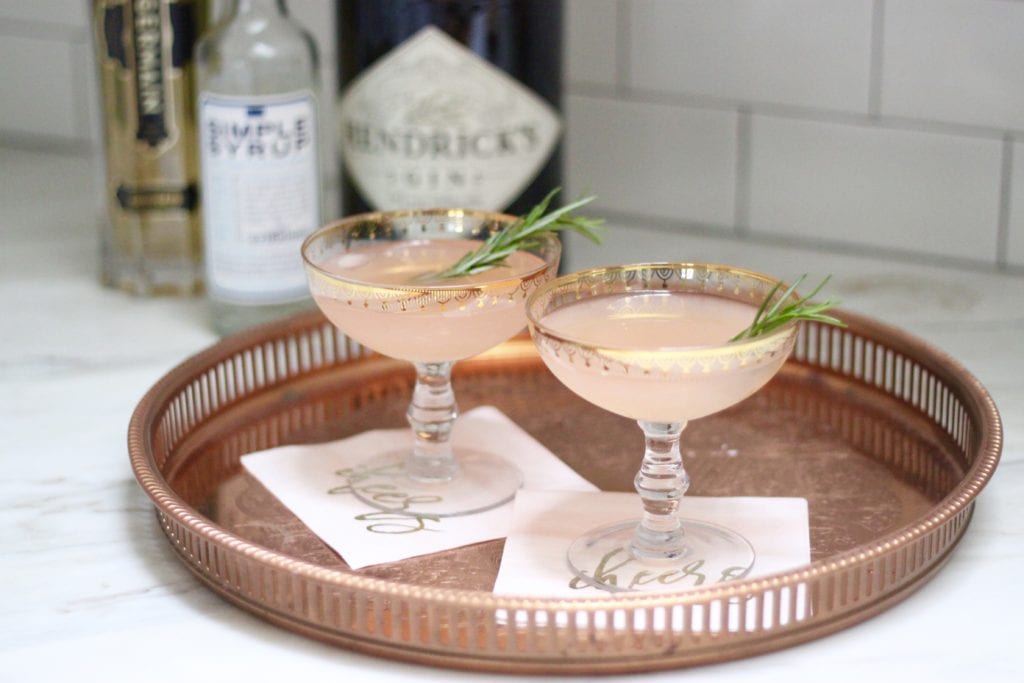 Now to make this drink non-alcoholic is simple! Sub out the gin and St. Germain for some tonic water. I have also seen Elderflower syrup, which would be divine! And be sure to check out my recipe for Citrus Margarita with Cayenne Pepper!
This is the perfect cocktail to sip with your sweetie this Valentine's Day!
Pin It