Minted Classroom Valentines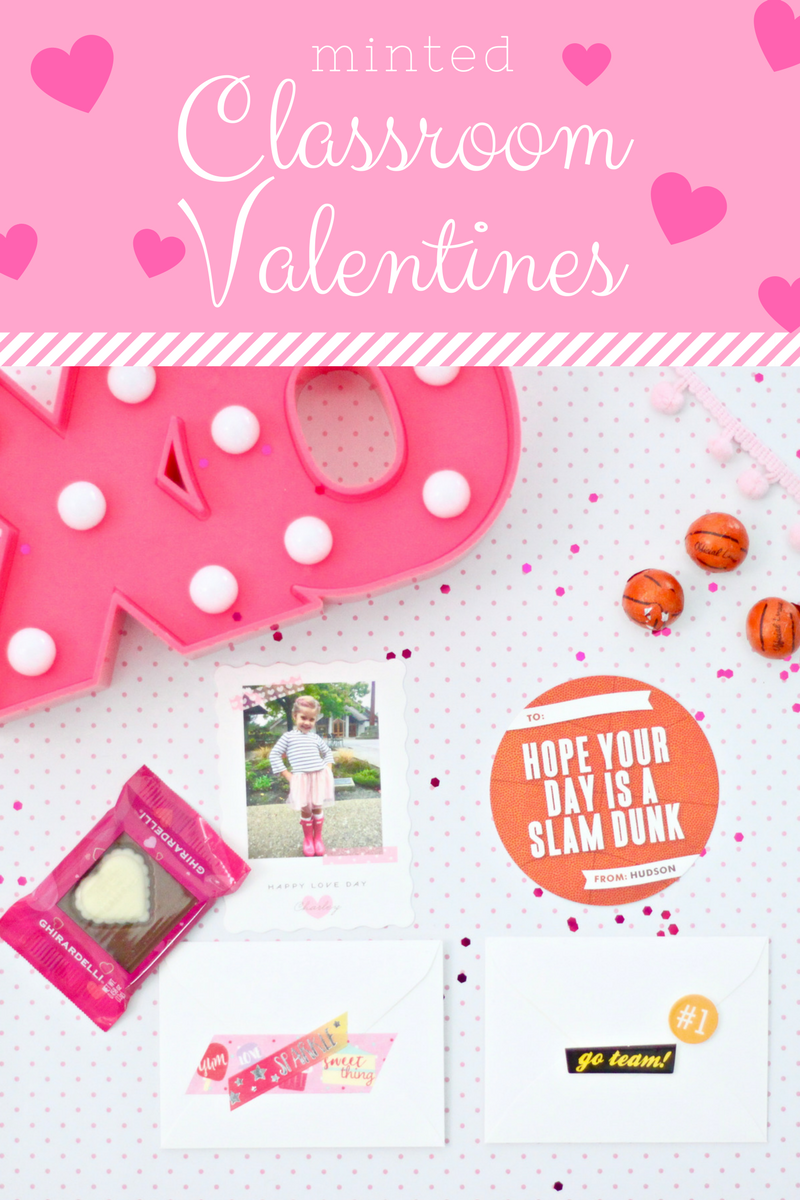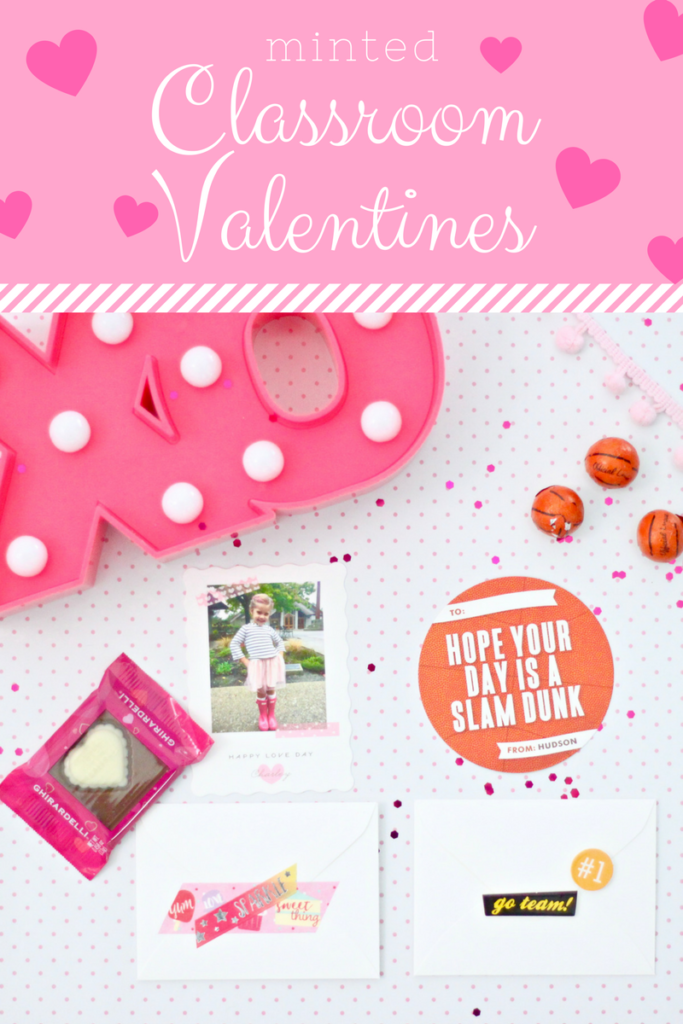 Minted Classroom Valentines
Valentine's Day is so much fun for my kids. My 4 year old daughter, Charley is obsessed with all things hearts and pink so this holiday is one of her favorites! And my 7 year old son, Hudson lives for chocolate so he is in hog heaven! They were so excited to see these Minted Classroom Valentines!
I have been so excited to share with you the Minted Valentines that I ordered for my kids' classrooms this year. I am so happy that they are doing customizable Valentine's Day cards in the perfect size to exchange with their friends! The designs are to die for! Here are some of our favorite designs: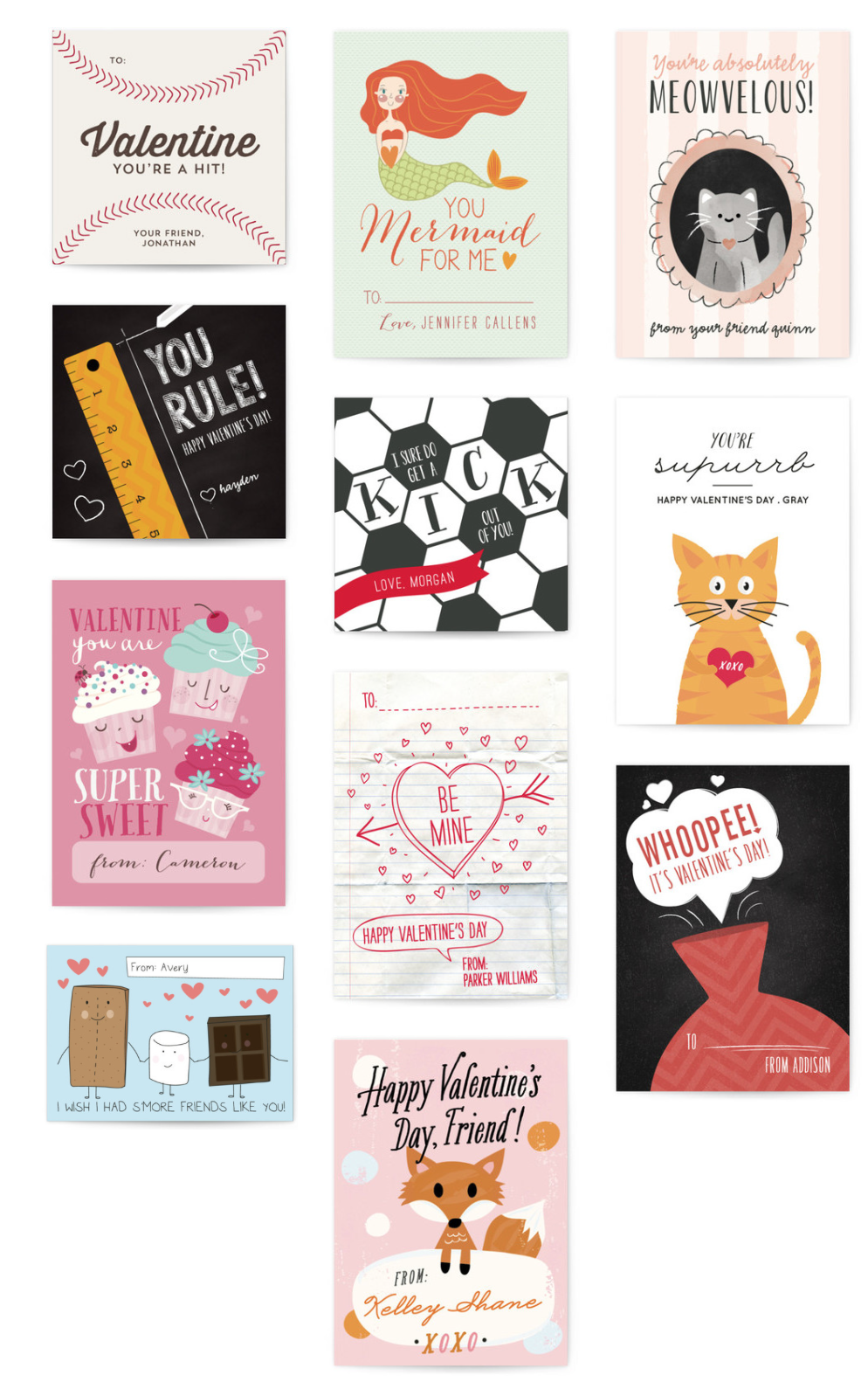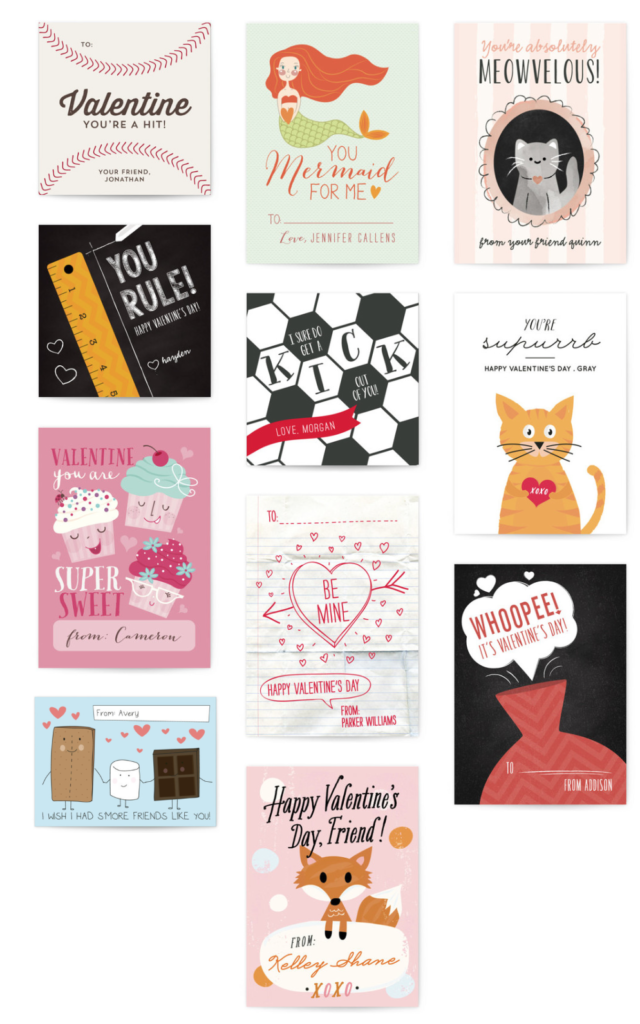 Baseball, Mermaid, Meowvelous, You Rule, Soccer Ball Kick, You're Supurrb, Super Sweet Valentine, Be Mine, Whoopee, S'mores, Fox
Minted Classroom Valentines
Narrowing down my selection was tough. I love that they have designs for "big boys" and super girly ones for my "princess" lol! Hudson is really into basketball so he loved the Hoop Shot valentines. By adding a photo of Hudson at basketball camp to the back of the cards it made them more personal.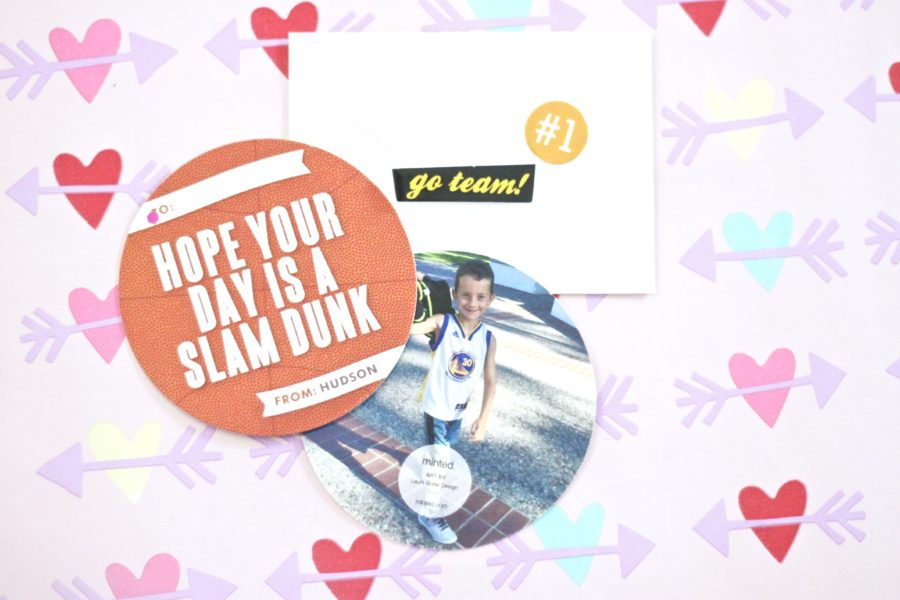 Charley dies for everything pink, glittery and with hearts on it, so I loved these super girly Washi Hearts cards. I personalized them with a fun picture of her in pink of course! I added the heart print backer and scalloped edge to make it a little more frilly. You can't go overboard on the girly details at Valentine's Day, right?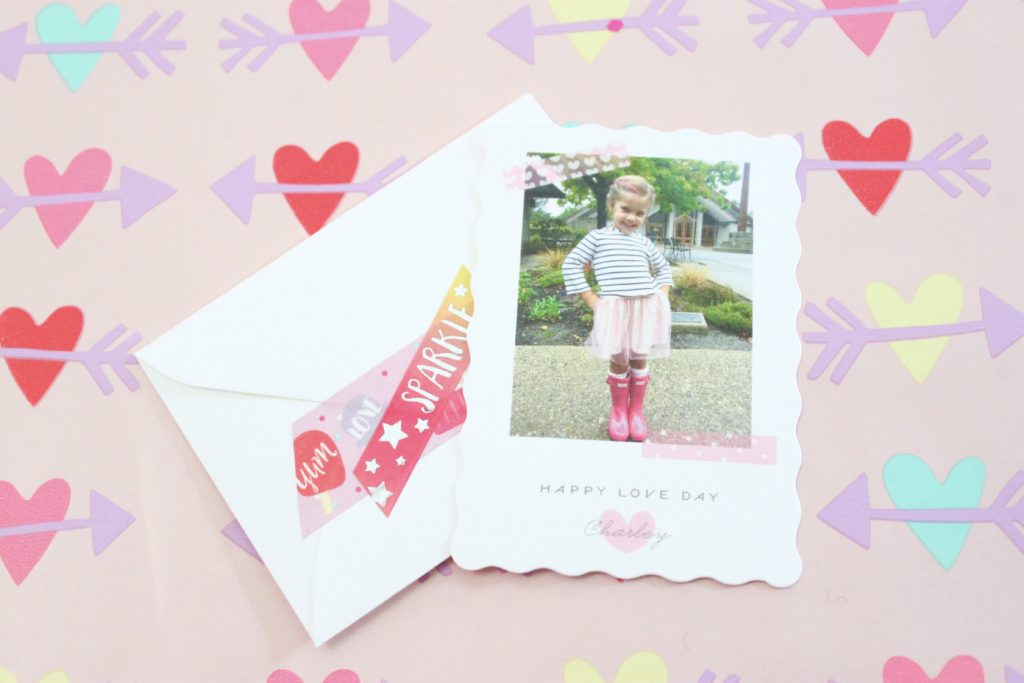 Since these Valentines are so darn cute, I felt like I needed to up my game this year. I got some fun treats that tie in with the theme for each design.
How cute are these these basketball chocolates that I found on Amazon? They are perfect for Hudson's cards. And I used some cute Ghirardelli chocolate squares with hearts on them for Charley's. Put them in a cellophane baggie and tie each with some colored bakers twine and they are done!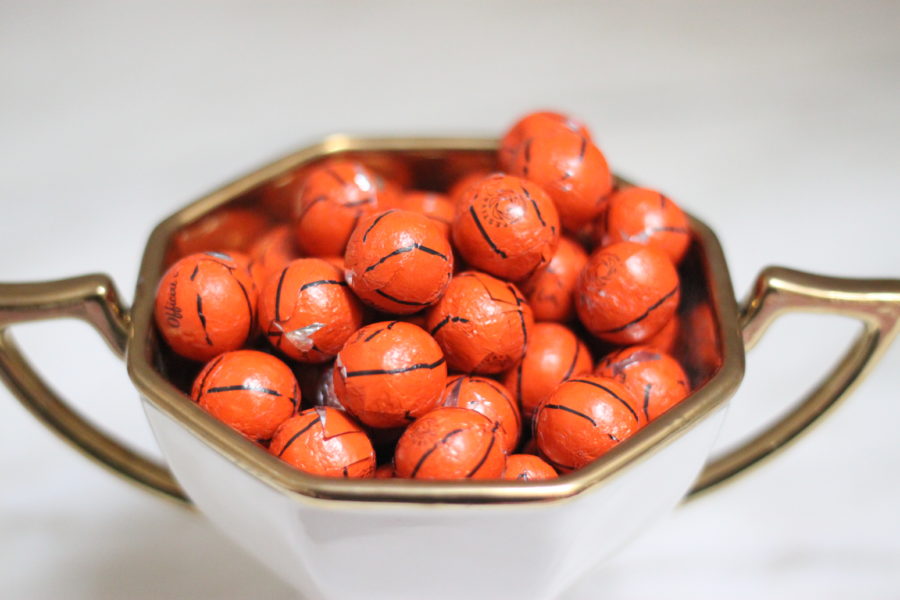 Minted Classroom Valentines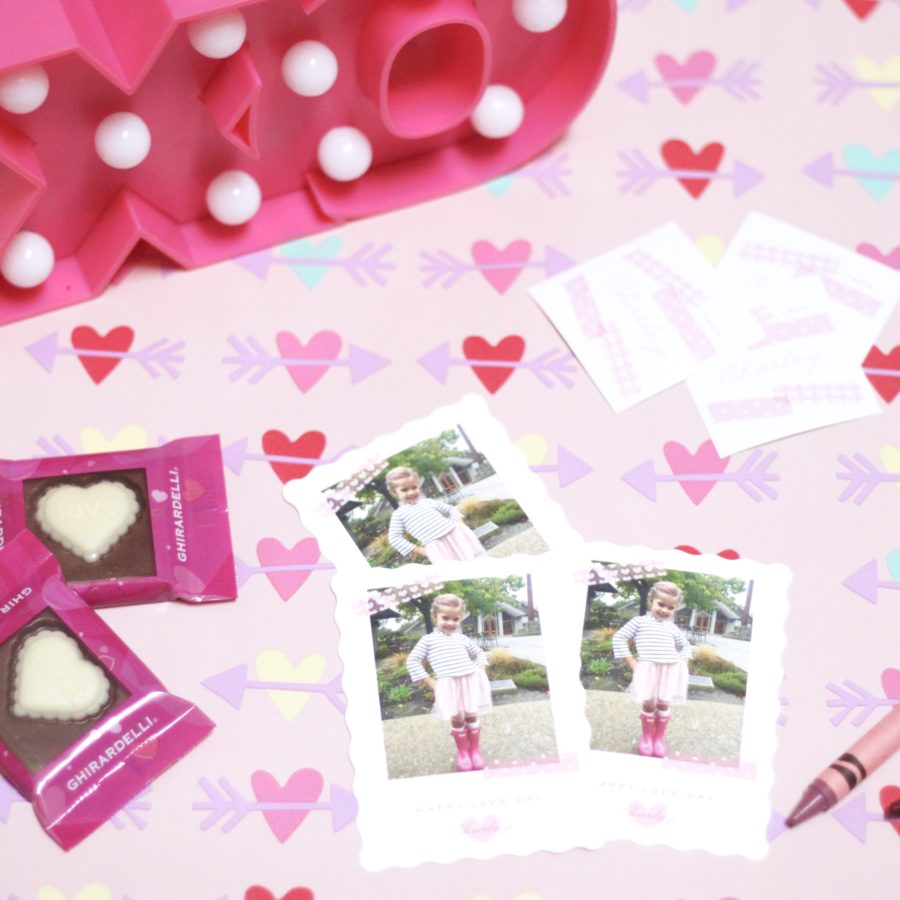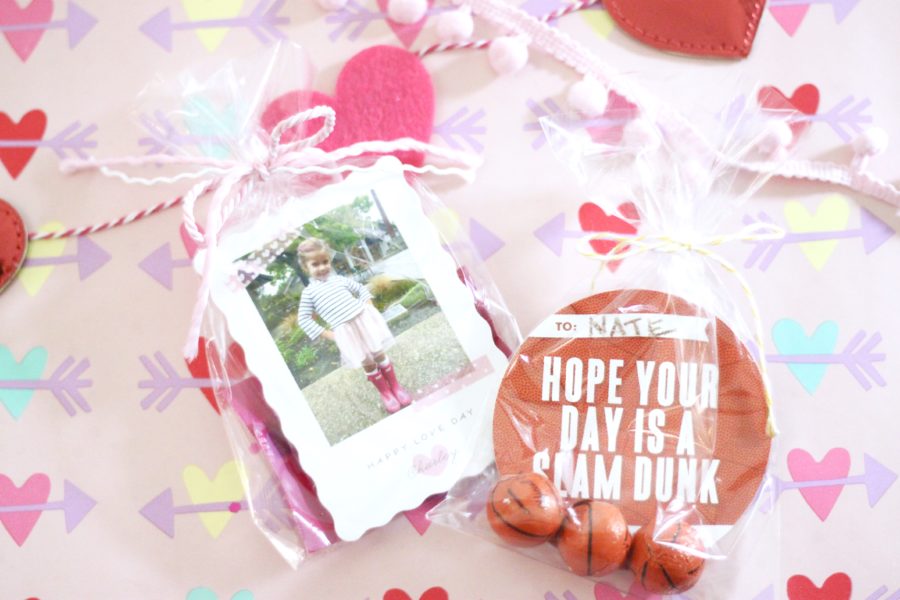 I think I had more fun picking out all the details for this project than the kids did, lol!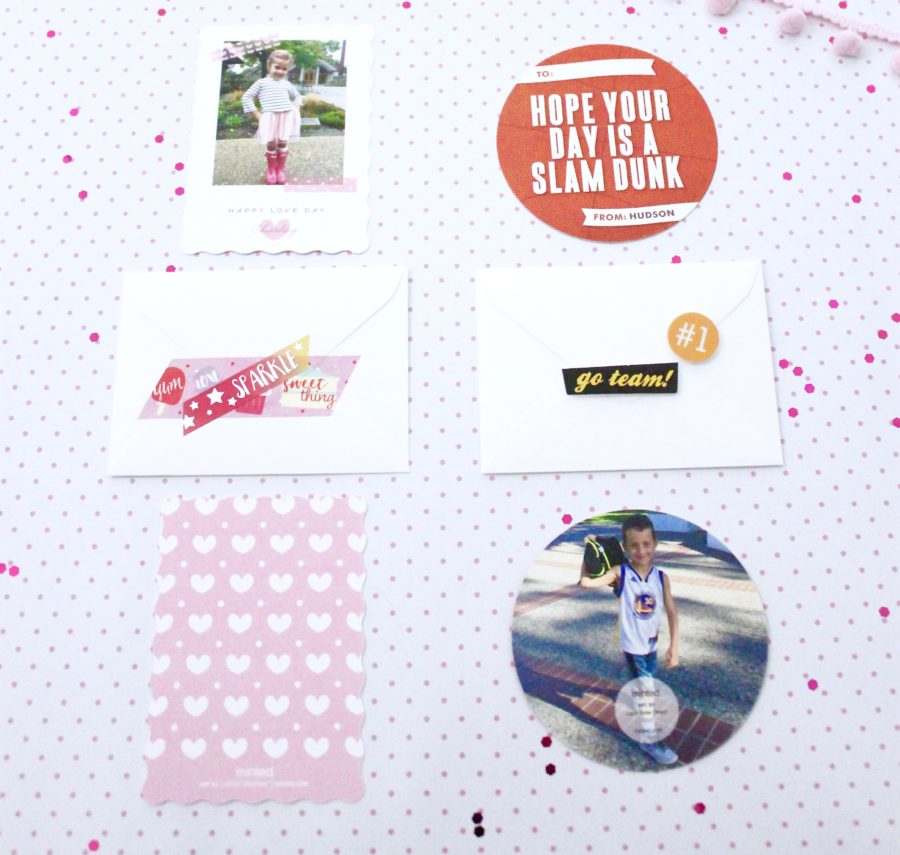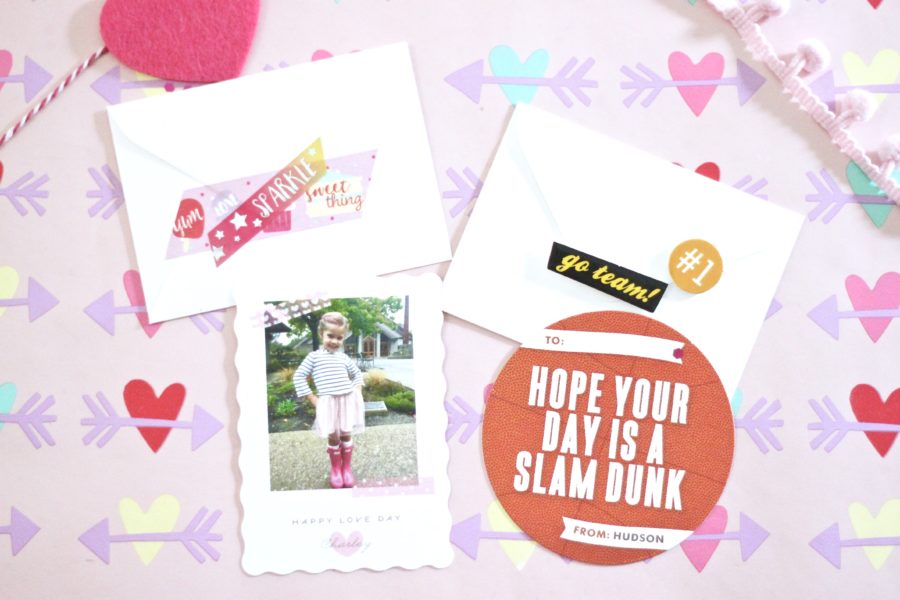 Check out all the adorable Classroom Valentines that Minted has HERE!