5 Ways to Get Your Home Springtime Ready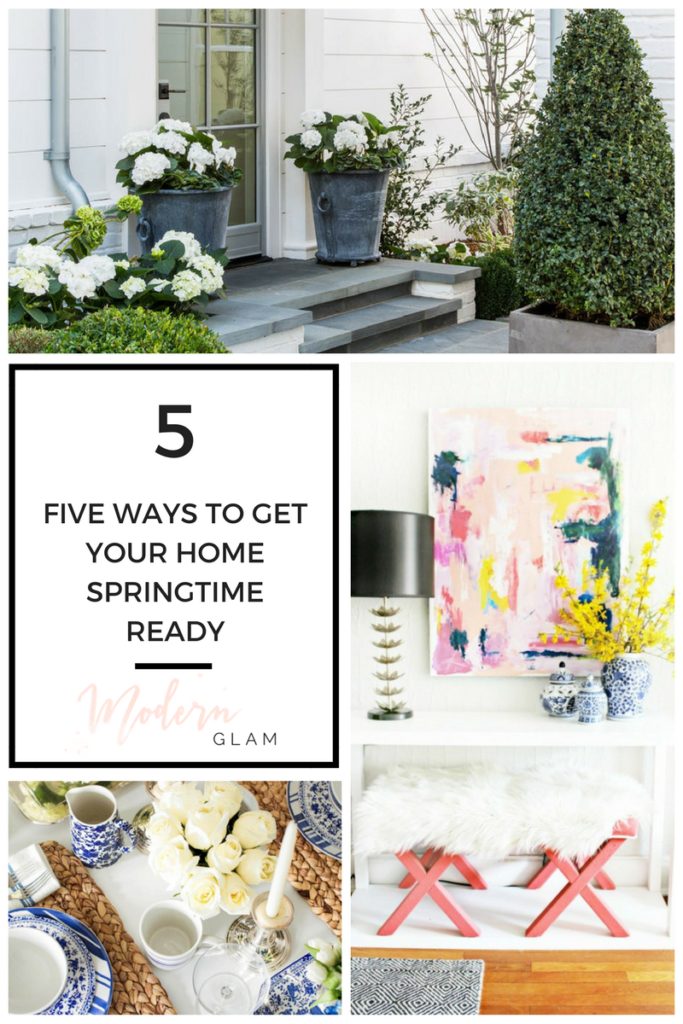 5 Ways to Get Your Home Springtime Ready
I've had a major case of the January doldrums. With all the rain we have been getting in Northern California I miss the sunshine! And I know we are still in the dead of winter, but since we are cooped up indoors, make your space fun and bright!
Here are 5 easy ways to get your home for ready for Spring and make your home look cheery again!
Add Fresh Flowers
Adding fresh flowers seems like a no-brainer, but with our gardens being in hibernation mode, I always forget to pick up fresh blooms when I'm at the store. The past few weeks though I have been getting new flowers every week when I am at Whole Foods and it has made my house feel so much brighter!
Add An Unexpected Pop Of Color
Also, just adding a dose of color can brighten up your space and lift your mood! And you can do it with a piece of furniture or some simple accessories. Play around with it and see what looks good to you.
Change Out Your Pillows
Almost always, just switching out the pillows on your couch can change the feel of your whole room. And even just adding one pillow with a pop of color can do the trick!
Add Some Blue and White
Whenever I add some blue and white into my space, it always feels lighter and brighter, which is what spring decor is all about, right? Throw some blue and white ginger jars on your mantel and you instantly will be thinking about warmer weather ahead! And P.S. I was at Homegoods yesterday and saw a huge assortment of ginger jars all for under $30!
Freshen Up Your Exterior
Most of all, your front entry is the first thing guests see when they come visit. Make it inviting! Maybe just adding a simple wreath to the front door or a container of potted flowers will do the trick!
How are you getting your home ready for the warmer months ahead?