Come take a peek inside my cozy minimalist home and see how to create a warm and inviting space that is filled with less stuff and more style.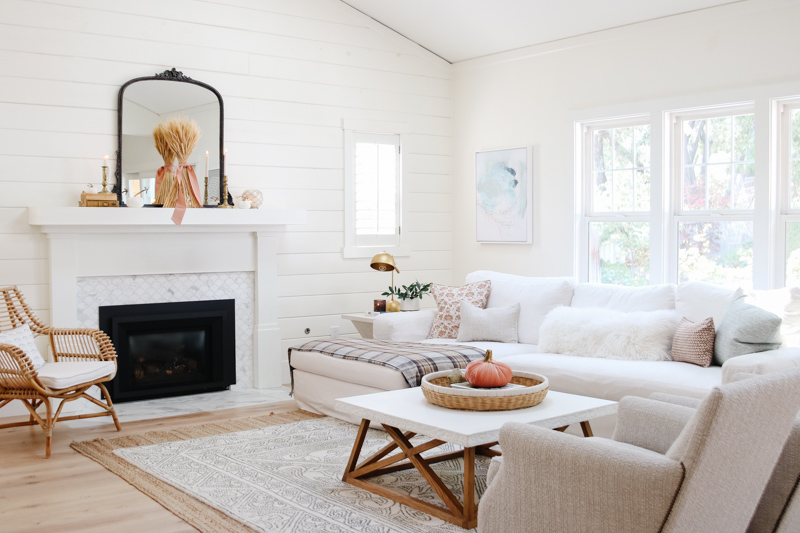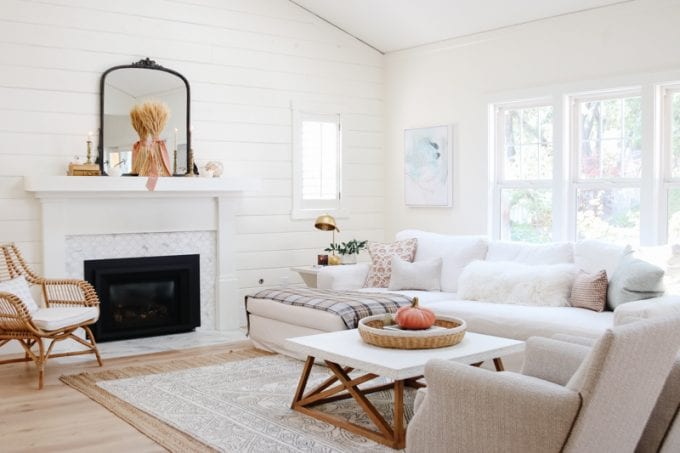 Welcome to my fall home tour! If you are new here, welcome!
I am Ashley, wife and mom to two young kids. Our family lives in the suburbs of San Francisco and we have been updating our California ranch since we moved in 10 years ago.
My husband is a contractor and it seems we always have a project going on – follow along as we tackle our home renovation one project at a time!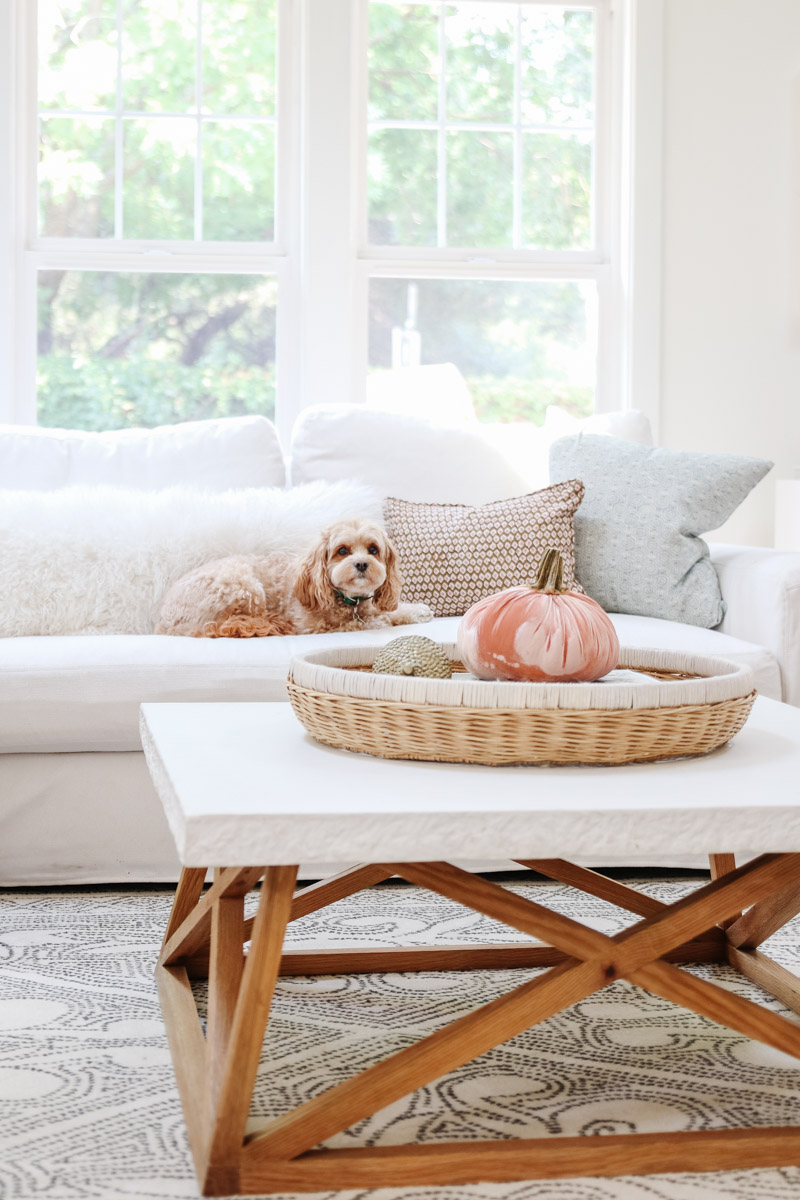 I am joining Marty from A Stroll Thru Life and 28 bloggers to share our Fall home tours! If you came over from Inspiration For Moms, thank you for coming by! Laura always has the most beautiful home decor ideas.
Cozy Minimalist Home Fall 2020 Tour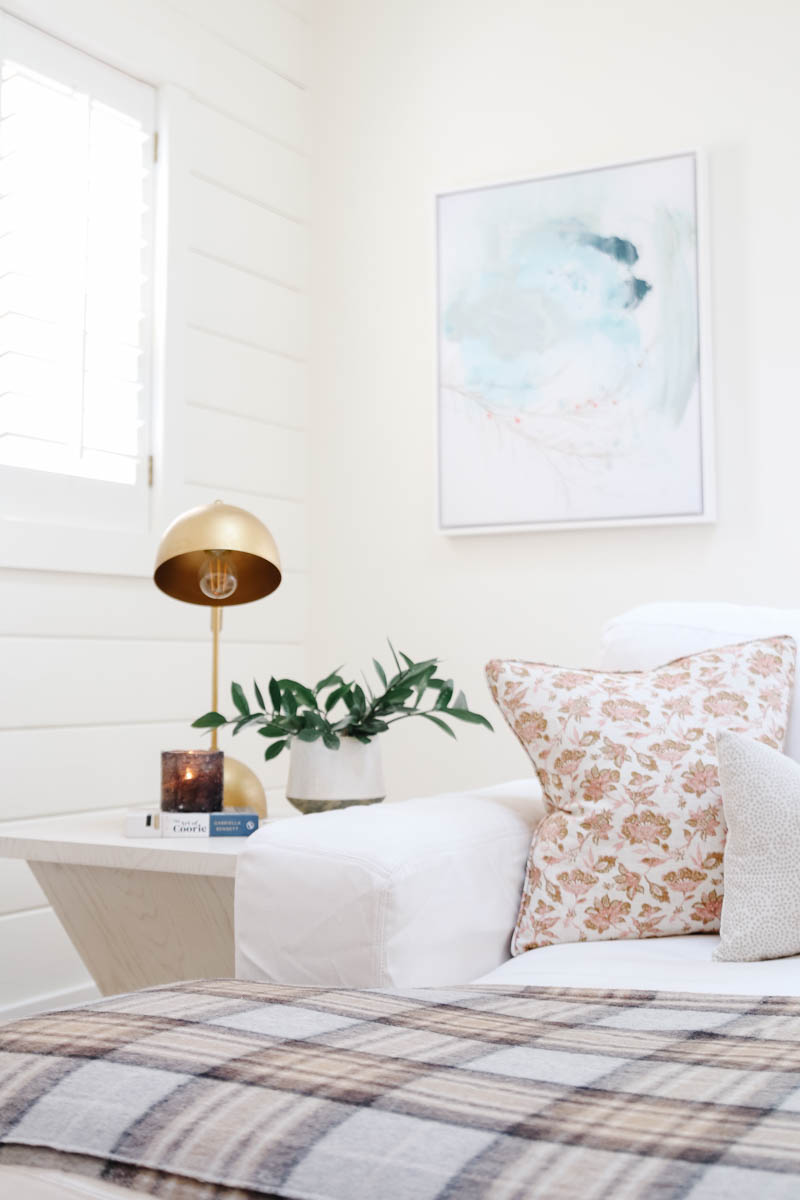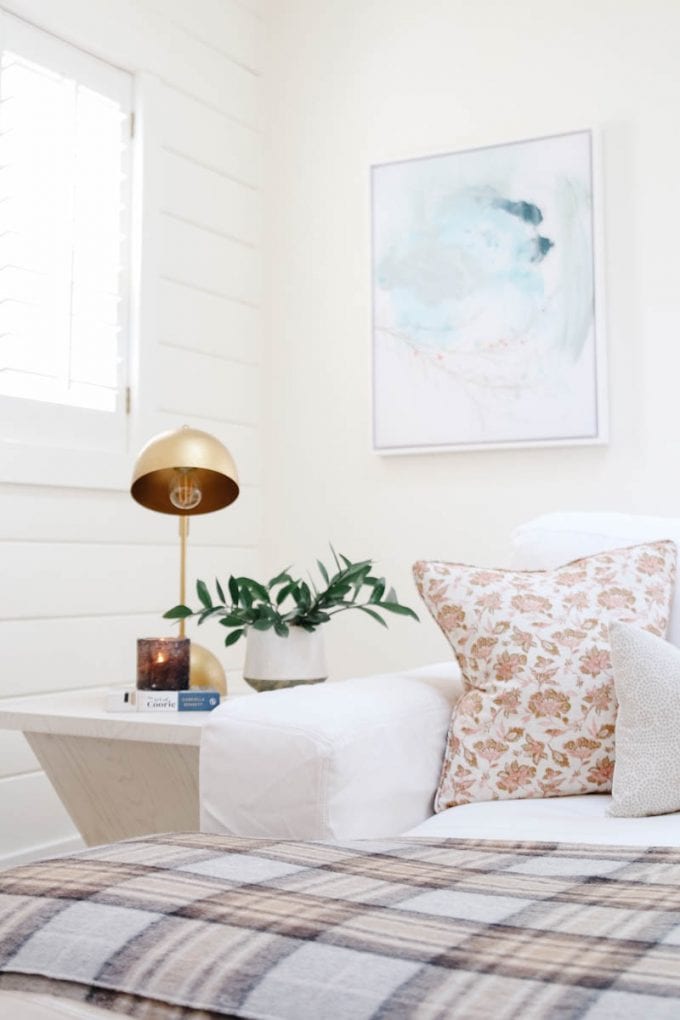 2020 has been quite the year! The world outside right now can feel quite overwhelming at times. Our homes have become our sanctuaries now more than ever.
This year I have been leaning towards a more minimalist home that is filled with cozy comforts that soothe the soul.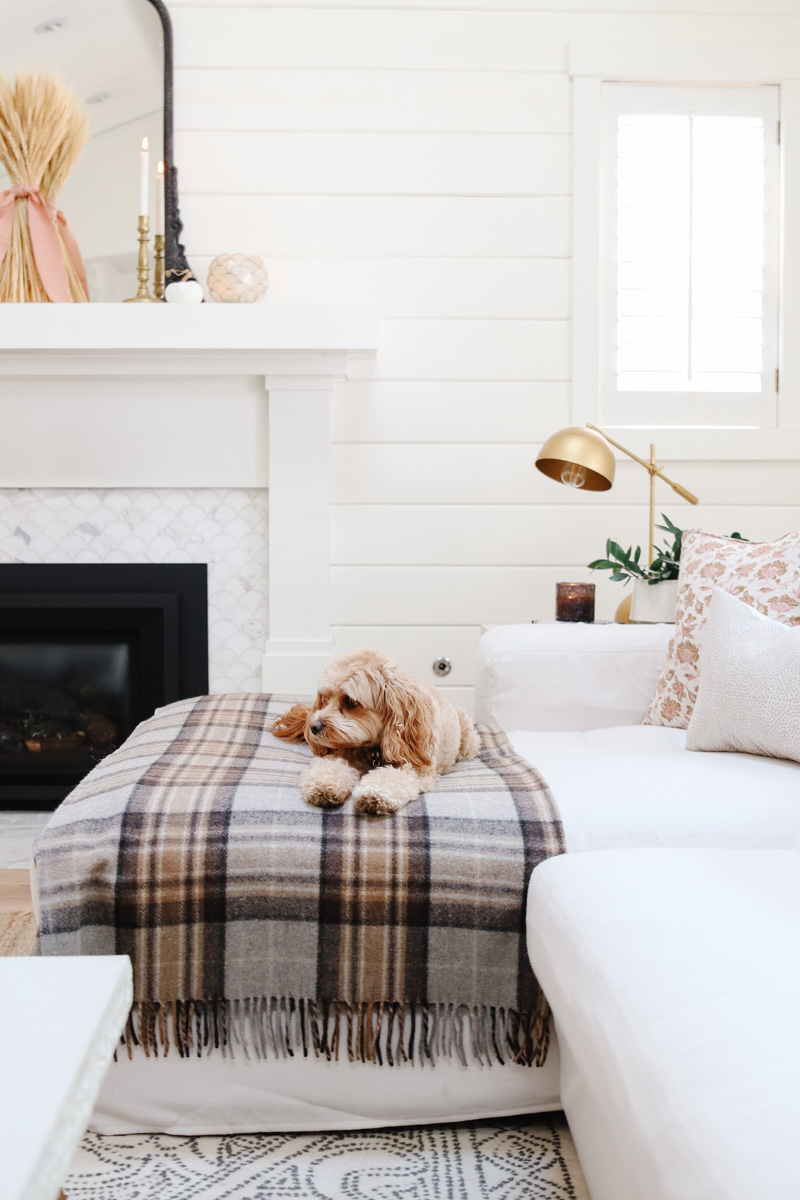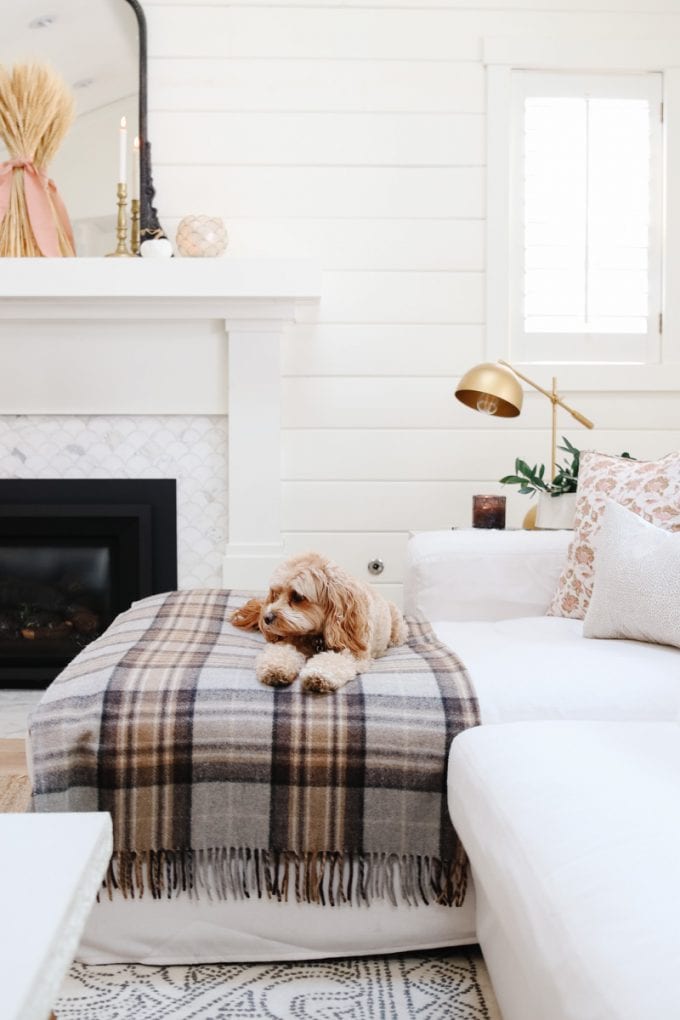 See, coming home to a space that is free from too much "stuff" allows me to breathe and concentrate on family and what matters most right now.
Minimalist Home Decor For Fall
I'll be honest, I haven't done a ton of decorating this entire year.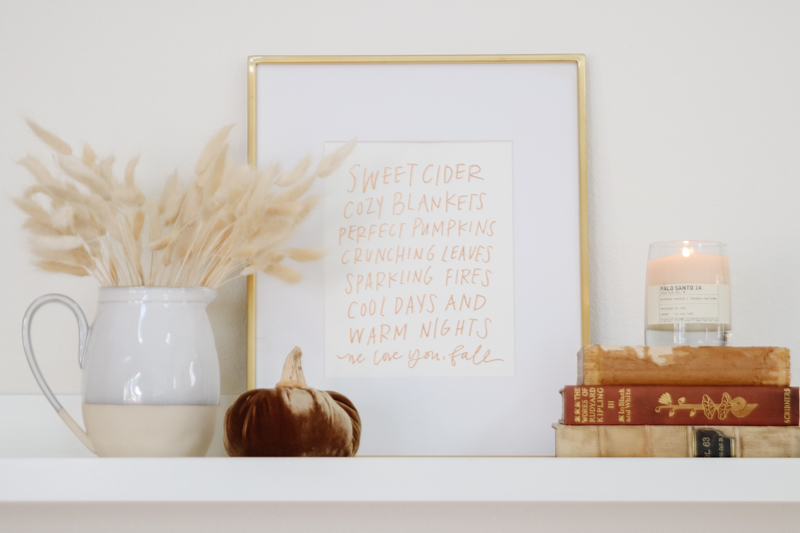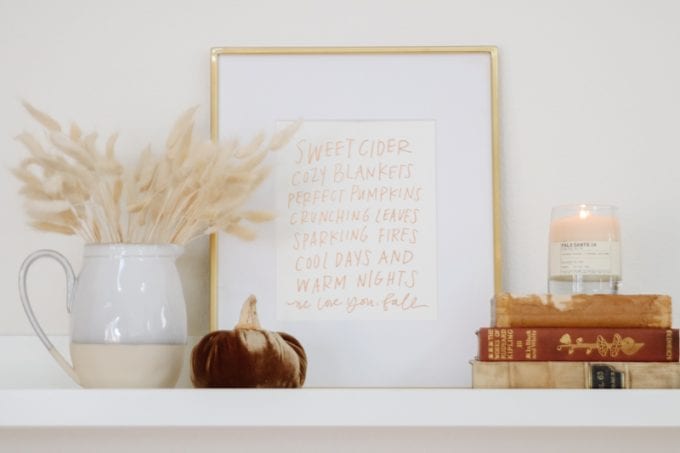 Usually I love moving things around, fluffing things up and creating a new look for each season. But, things have relatively stayed the same around here throughout the year.
I am drawn to a more minimalist home this year. I put away any unnecessary clutter, eliminating anything I don't use on a daily basis and pared down all my decor. And let me tell you, it feels good!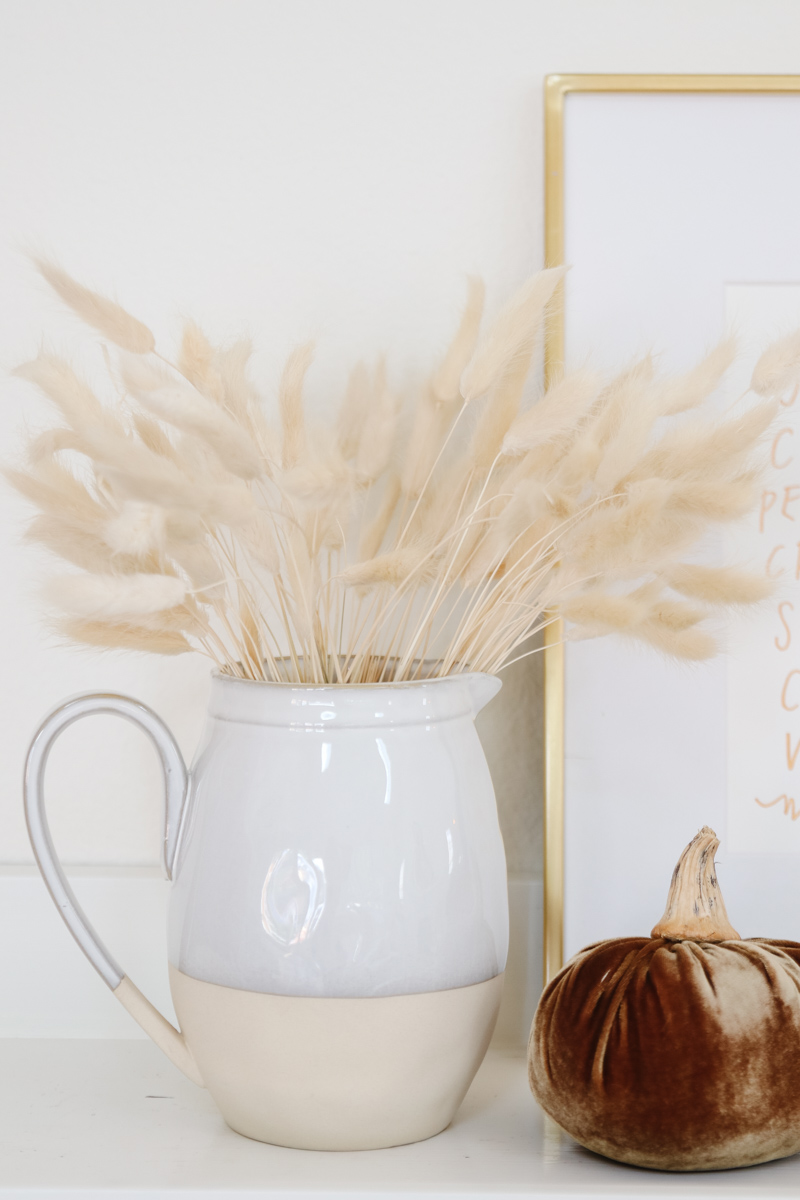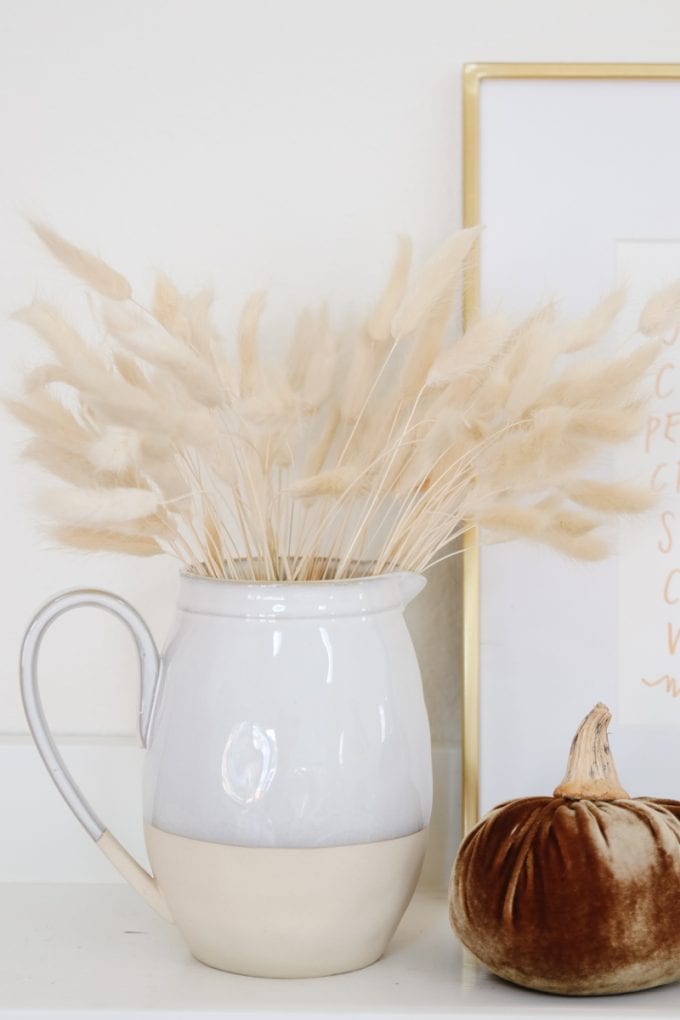 Also, there's a really big upside to this more minimalist approach to decorating. It is SO much easier to keep clean and organized!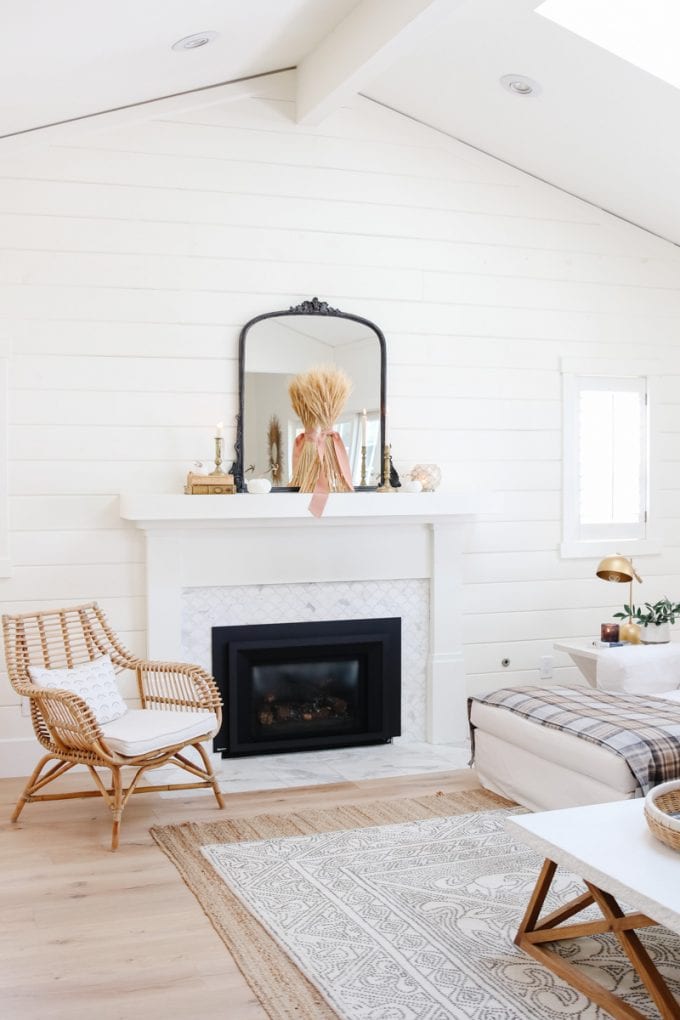 Less stuff out means less items to corral and put back there they belong. Of course, I am not saying there is never a mess over here. But, in general a nightly "pickup party" is all it takes to keep the mess in check.
Simple Fall Decor Ideas
I have added a bit of fall to my home with some wheat, pumpkins and cozy textures.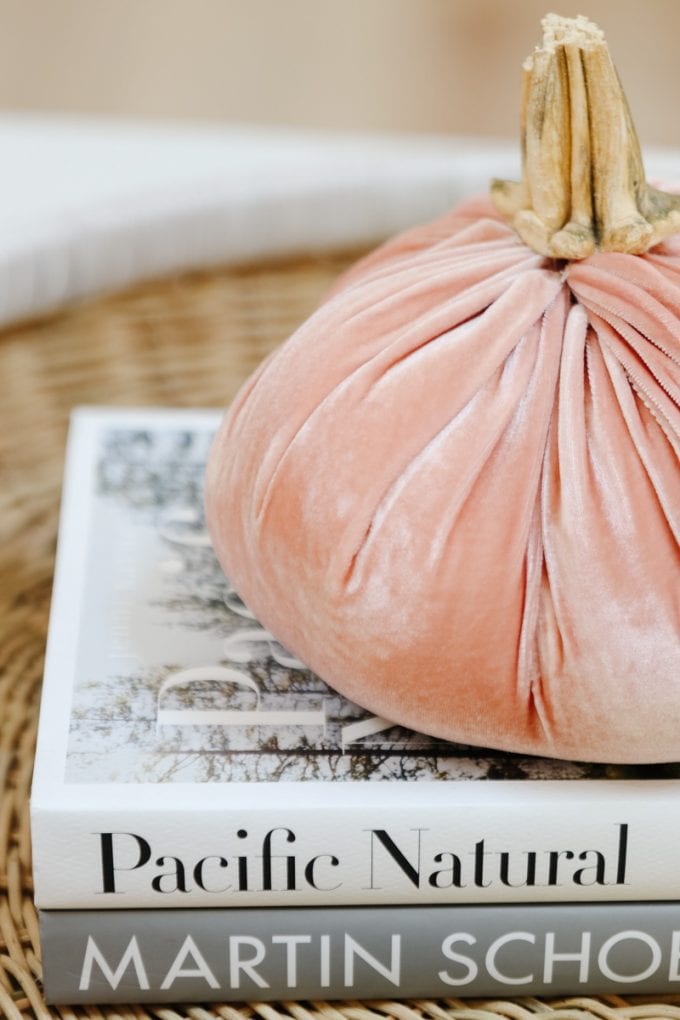 For spring and summer my decor was filled with cooler tones. Whites, grays and blues. But for fall, I am leaning towards warmer tones and textures.
These pink and tan toned pillows set the tone for my fall decor.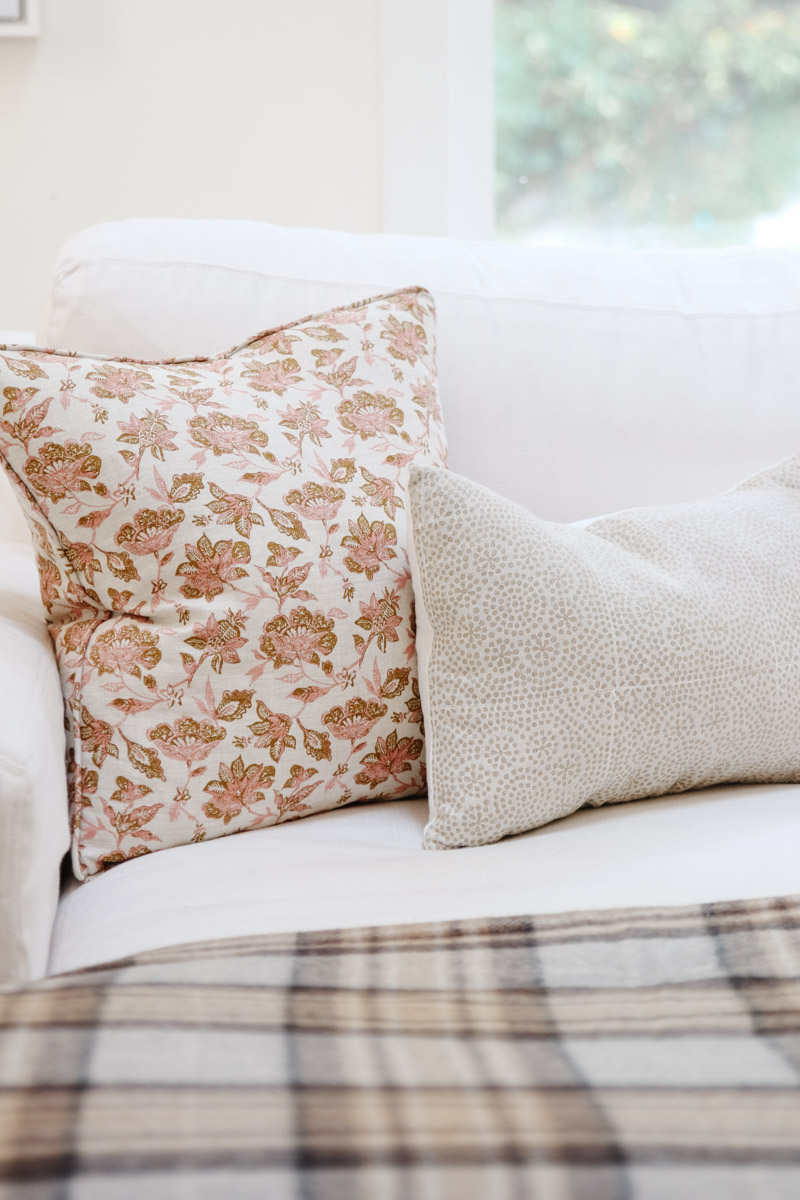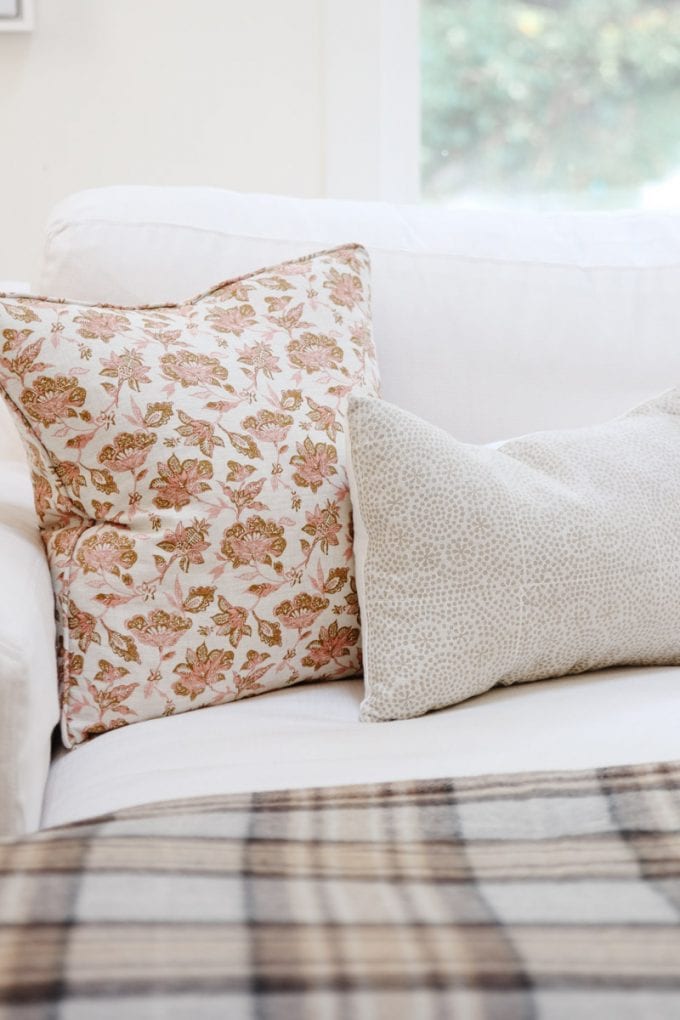 A few velvet pumpkins and my favorite tartan plaid blanket that I picked up on our trip to Scotland last year make for a cozy but minimalist fall home.
Tips for Creating A Cozy Minimalist Home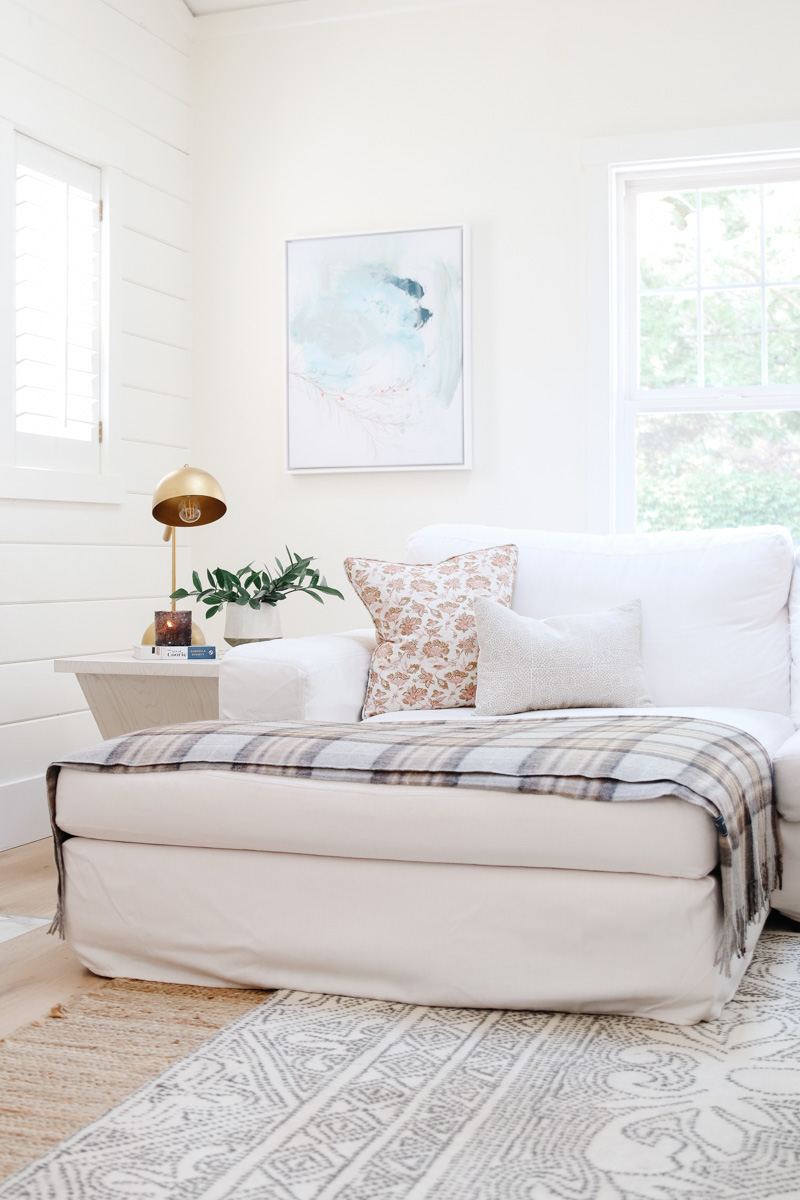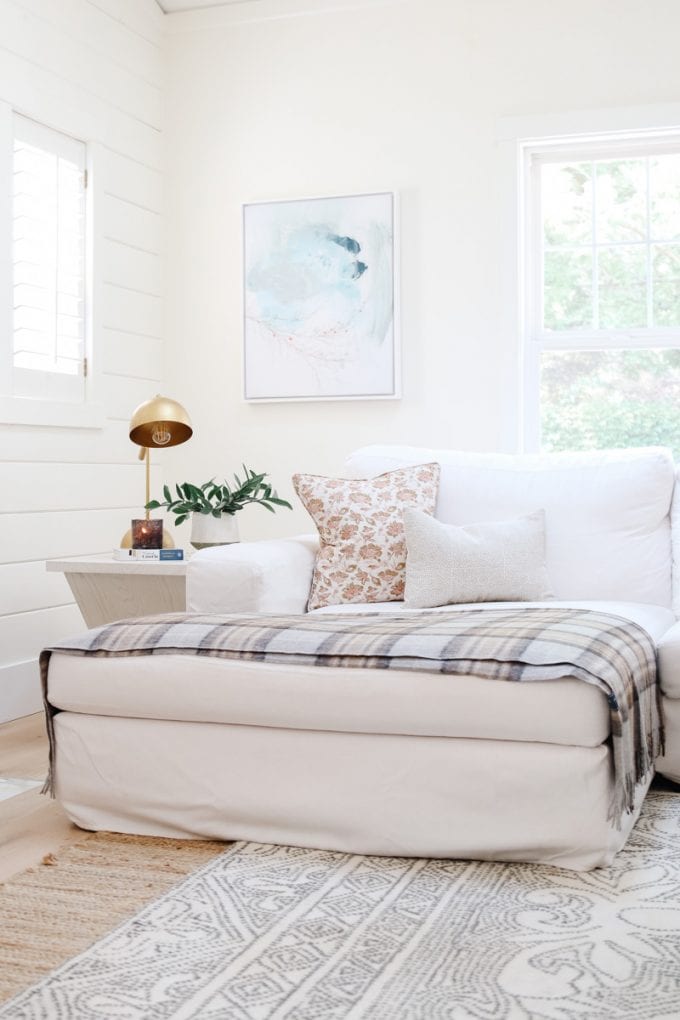 Pare down your decor. Go through and eliminate extra items that do not serve a purpose.
Find storage for items that aren't used daily.
Choose a neutral color scheme with one or two accent colors.
Use functional items as decor. Pillows, blankets, candles are great ways to add style without cluttering your space.
Use wood tones to warm up your decor.
Add multiple sources of lighting for a cozy ambiance.
Pare Down Your Decor
If you are looking for ways you can incorporate more cozy minimalist home vibes, start by looking at your decor that you have in your home.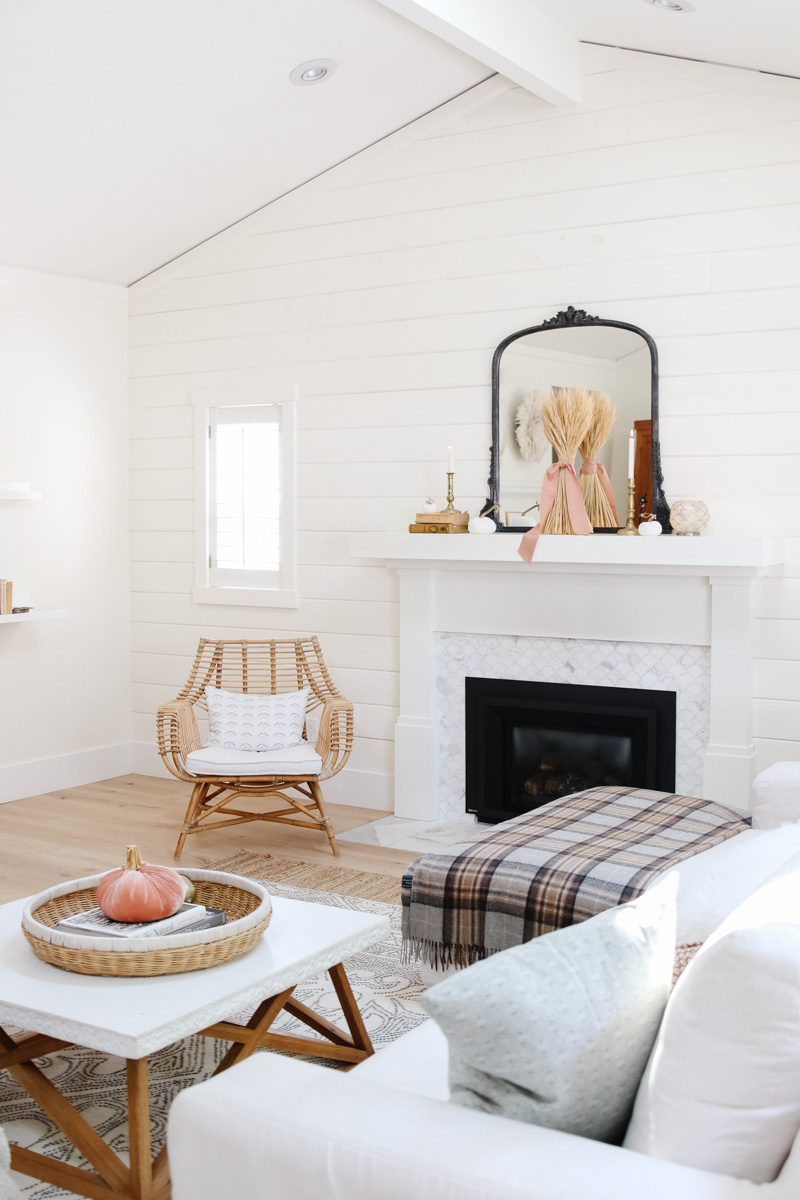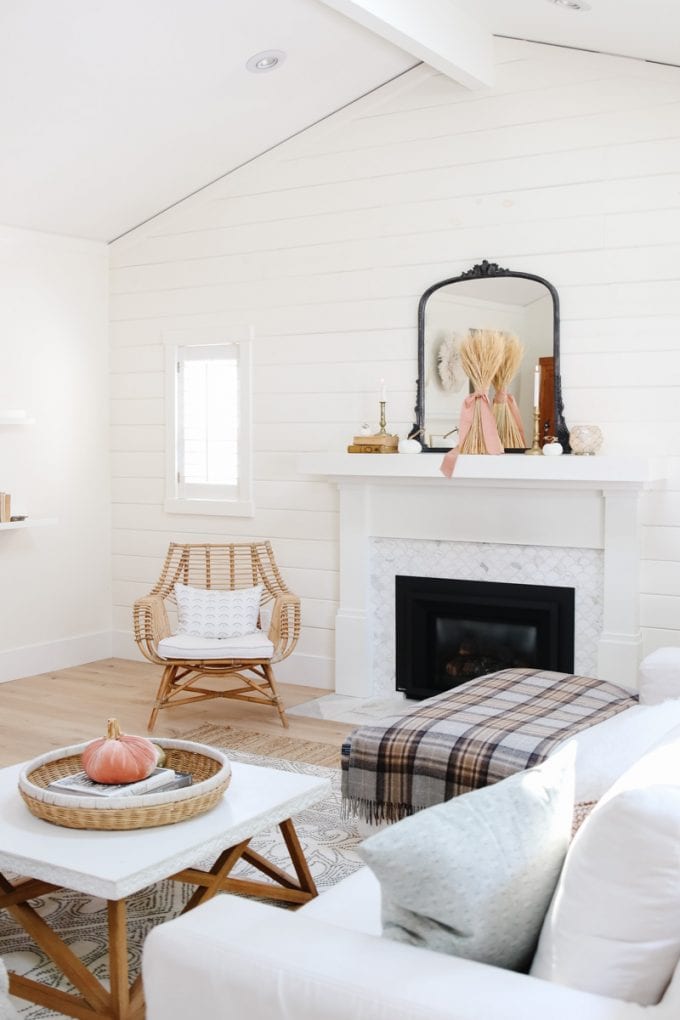 Start with one room and take all the decor away. Clear the mantel, shelves, coffee table or any place that you decorate. You can even reassess the artwork on your walls.
You can find storage for items that you normally have out but aren't used daily. Use baskets, bins or cupboards to hide away these items.
Choose A Neutral Color Scheme
One thing that all cozy minimalist homes have in common is that the decor is pretty simple and neutral. Creamy whites, soft grays and wood tones come into play here. Choose which direction you want to go and feel free to add an accent color or two for more color.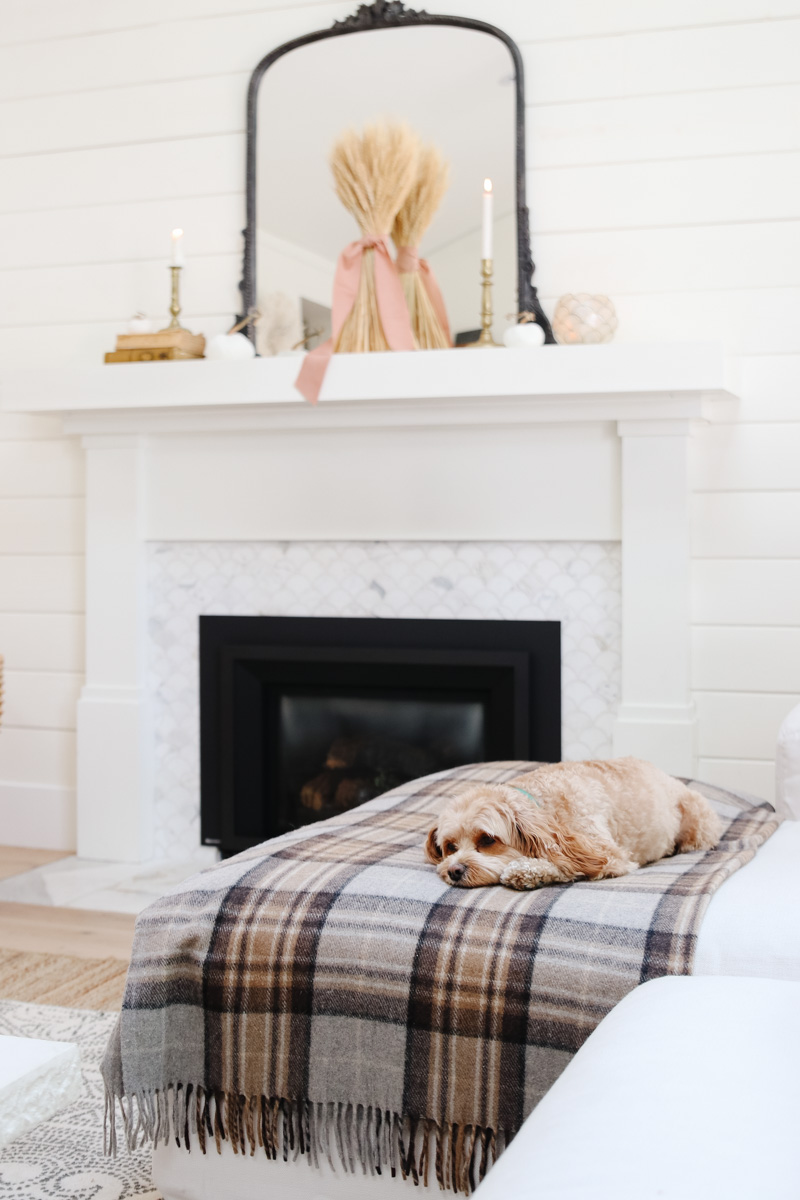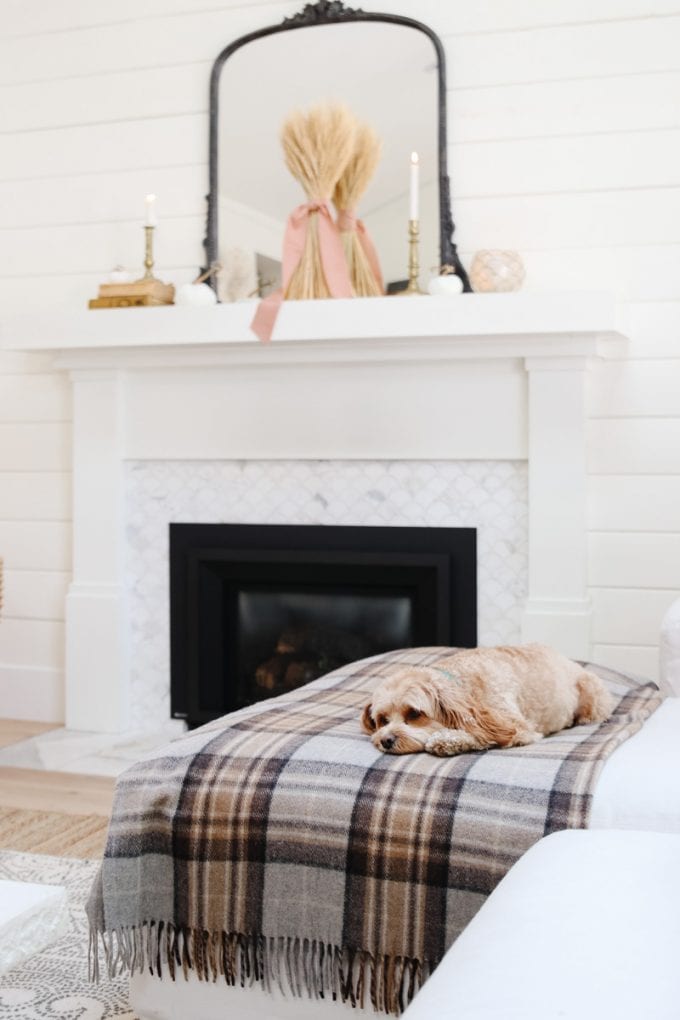 So, slowly start adding back what you absolutely love or what serves a necessary purpose with your color scheme in mind. Take a step back and see how the space feels.
Use Functional Items As Decor
Use functional items as decor. Look to your pillows, blankets and even candles to add style and color to your space with cluttering it. Soft wood tones found in accessories, baskets and furniture will help add to the warm and inviting feel as well.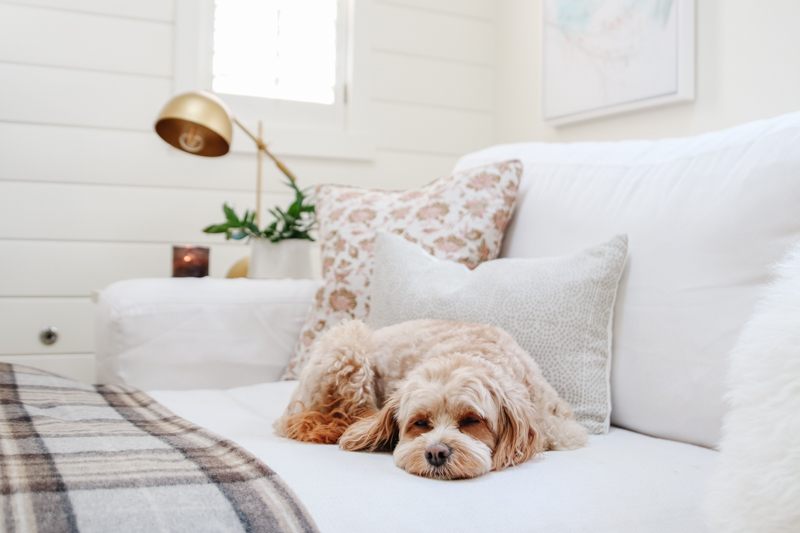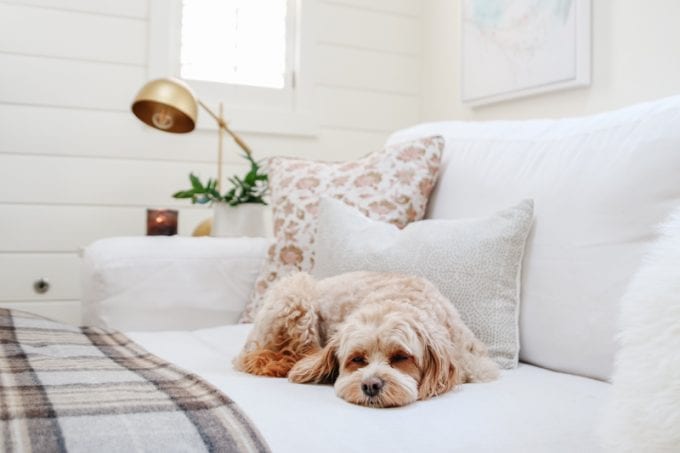 Add Lighting To Create Ambiance
Lighting is a great way to create a cozy minimalist home as well, For example, a soft table lamp with a dimmer creates a beautiful ambiance. Candles are also another way to not only create that cozy glow, but make your home smell clean and inviting.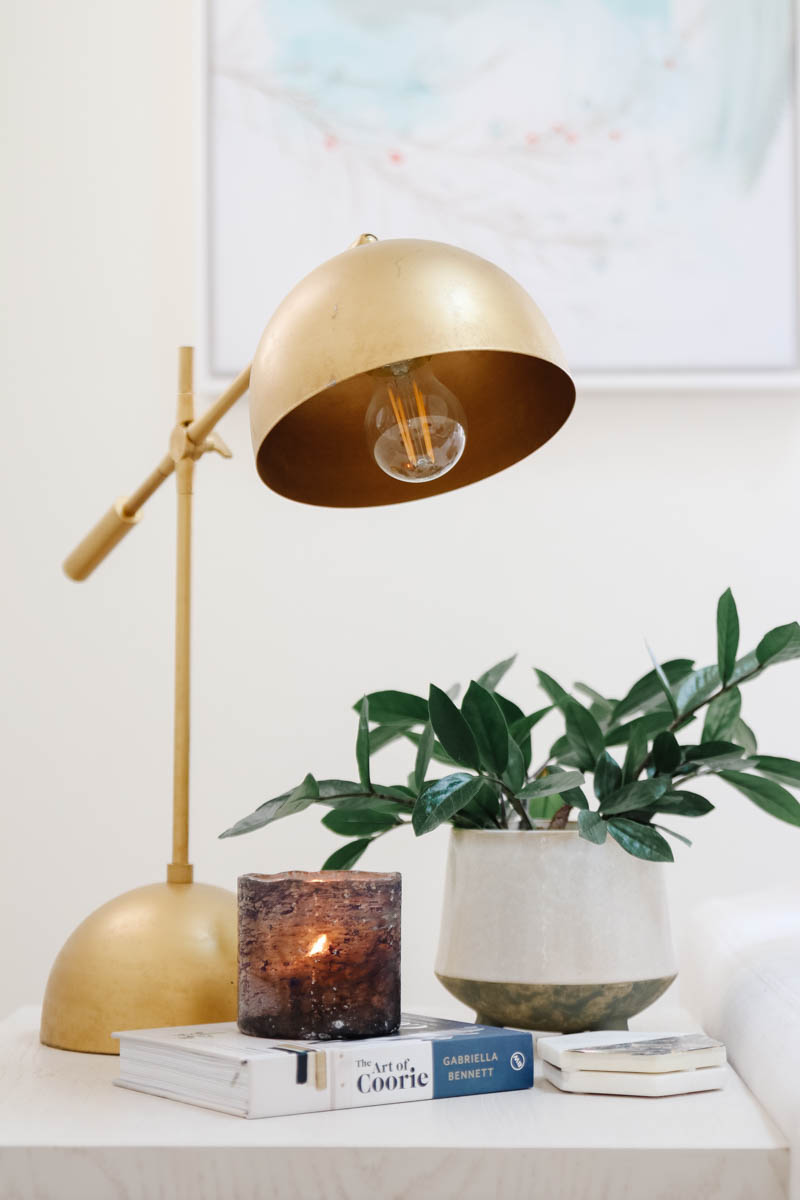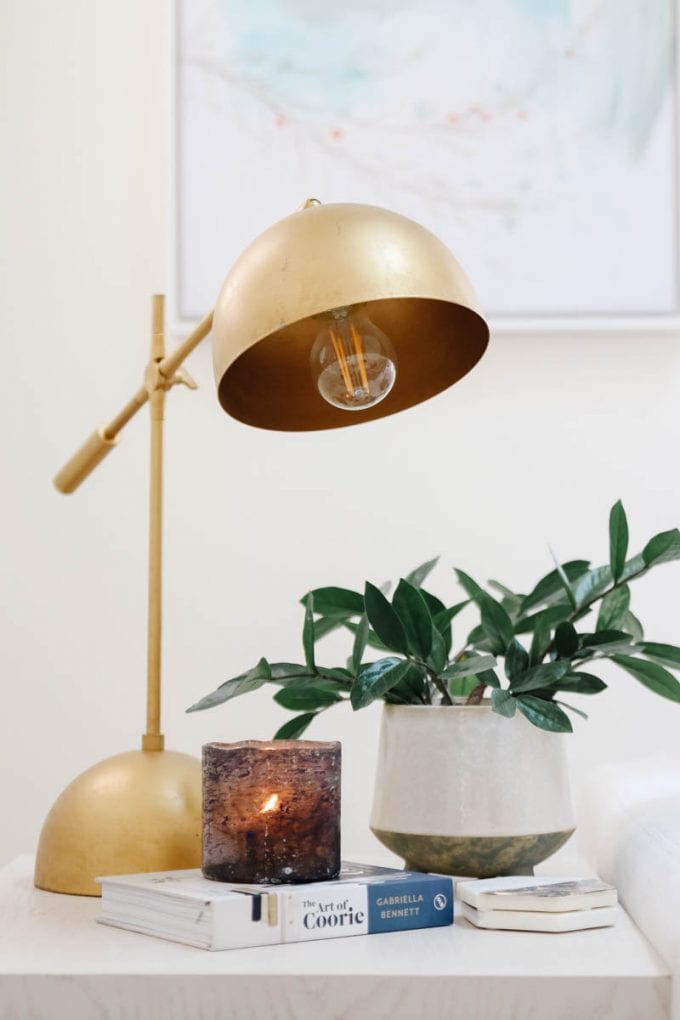 You will be amazed at how these ideas can make your home feel cozy, less cluttered and easier to keep clean and organized too!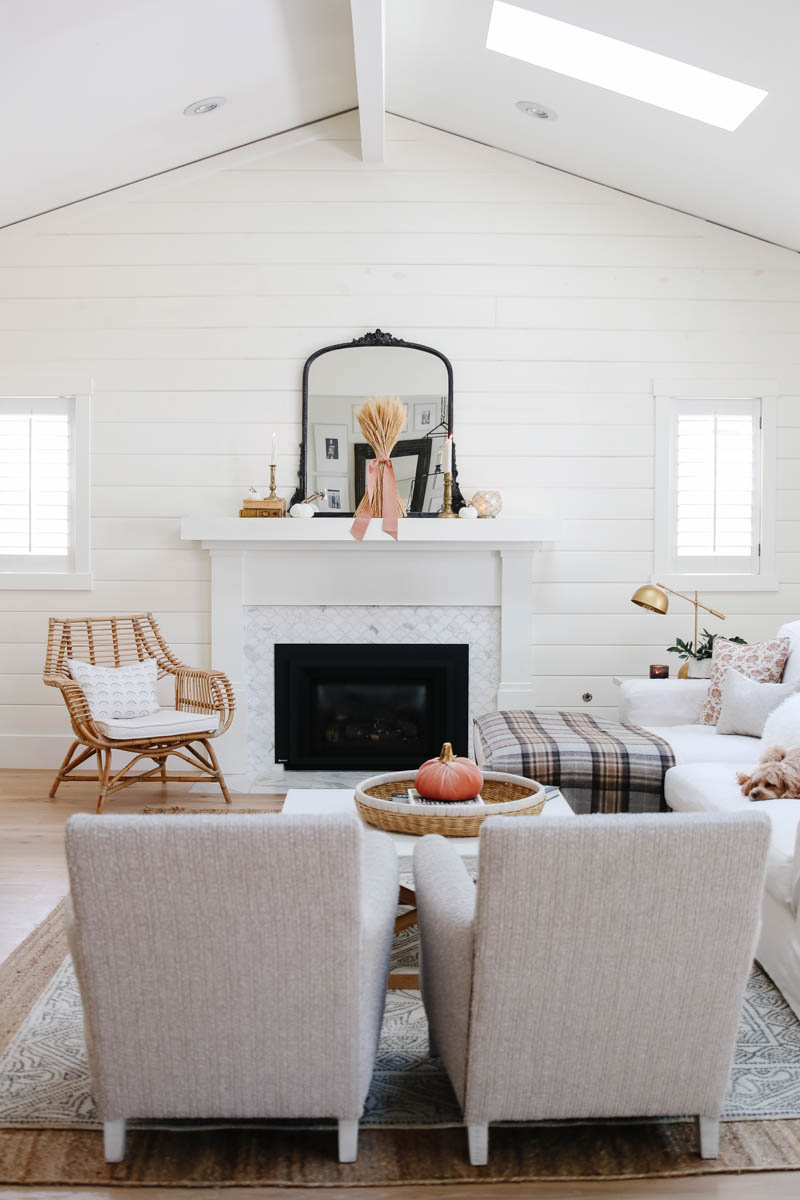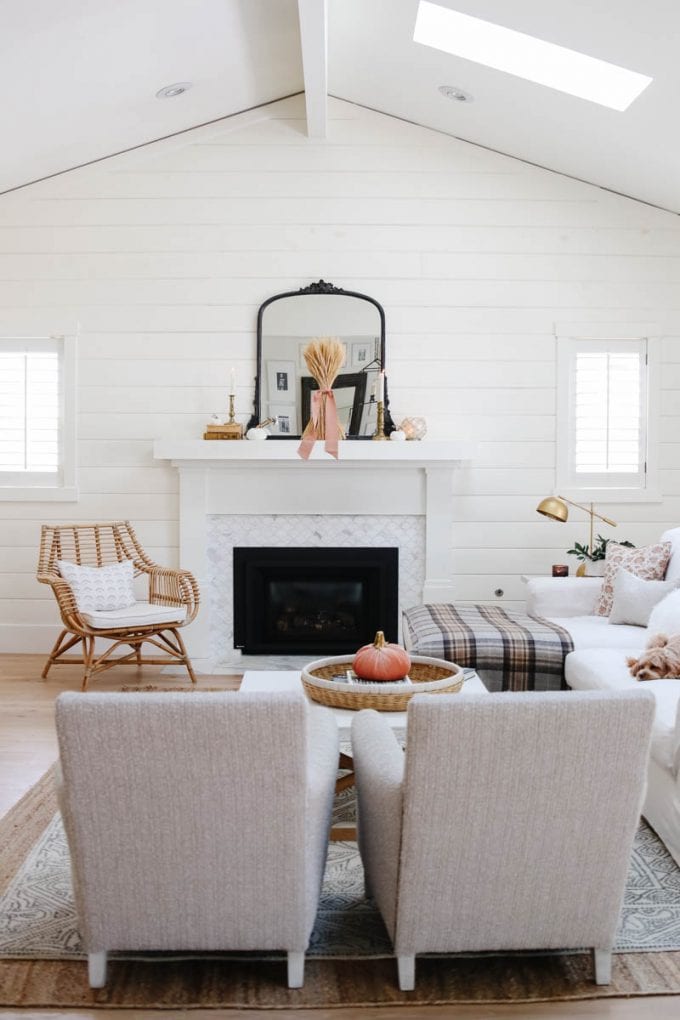 Thank you for stopping by and checking out my cozy minimalist home tour. I hope you got some ideas for how you can simply decorate your home for fall!
LOOKING FOR SOURCES?
Here are items used throughout my fall home tour.
Next on the tour is Southern State of Mind. And be sure to visit all the fall decorating inspiration this week!
Monday
Tuesday
Wednesday

Thursday
Friday