Make these personalized air dry clay gift tags. Air dry clay and stamps are used to make these pretty tags that can be used for gifts or anywhere you want to add a custom saying.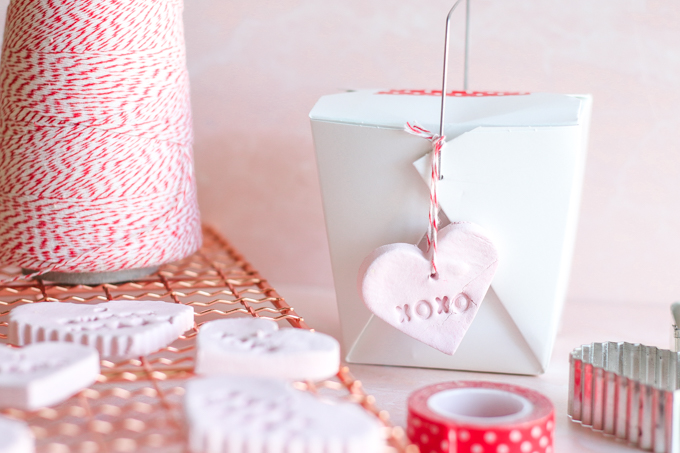 DIY Air Dry Clay Gift Tags
Have you ever worked with air dry clay? It's pretty amazing how easy and fun it is to create things with this material. I created some fun air dry clay tags for a few projects and I can't wait to share with you how you can too!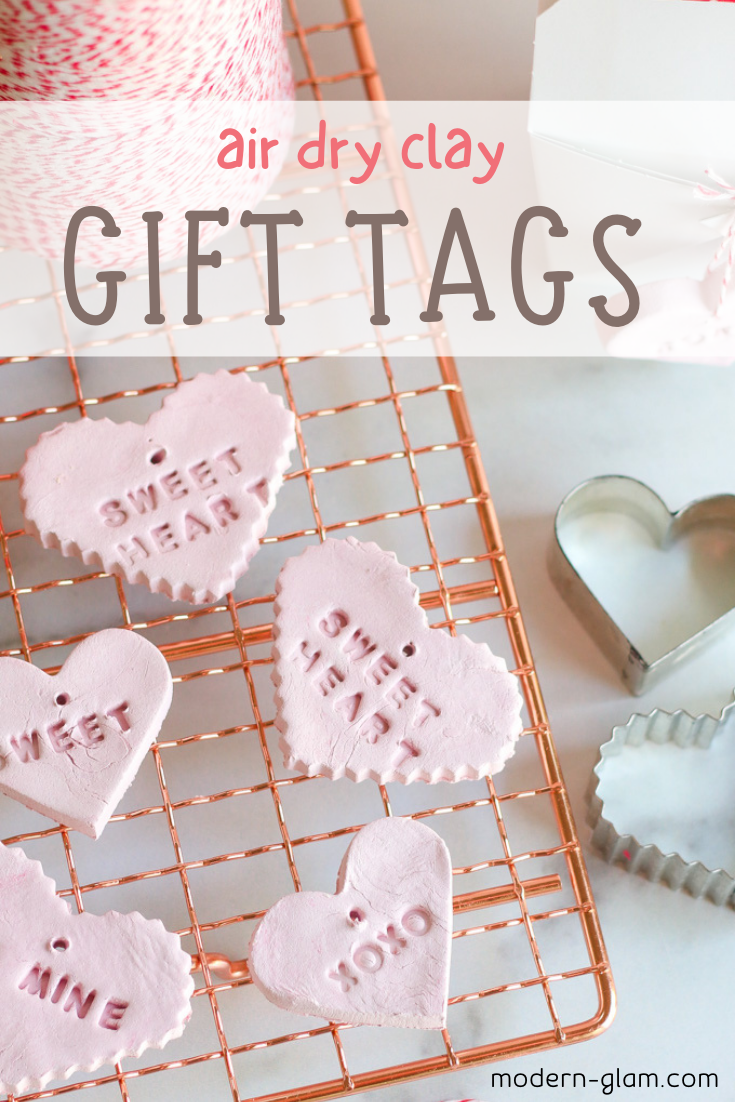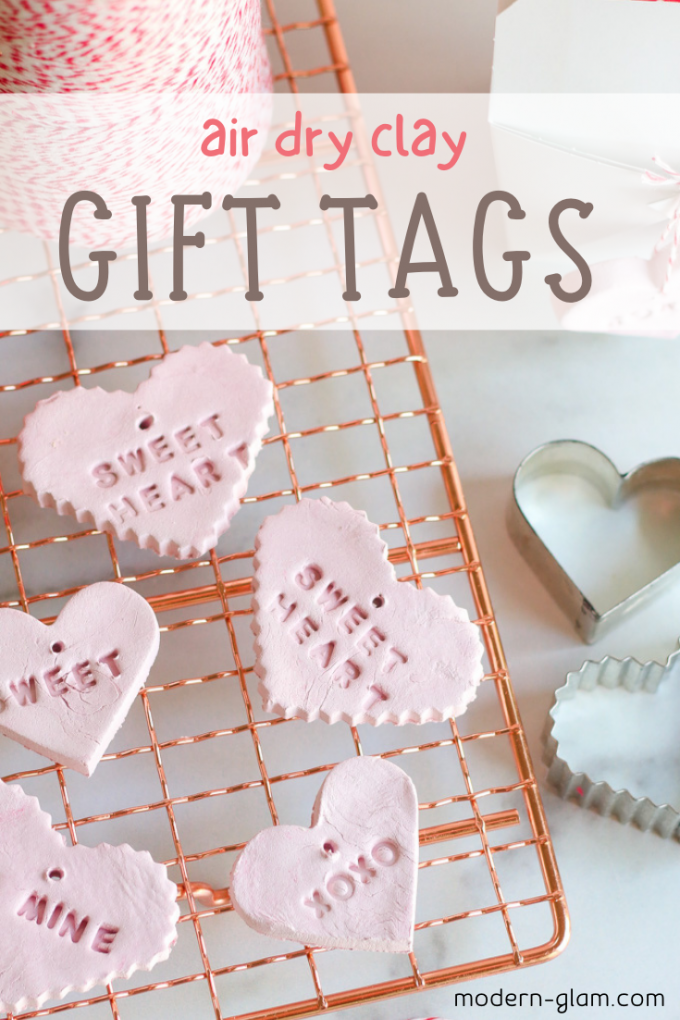 This is very similar to these Salt Dough Gift Tags that I created for the holidays. I love both ideas!
Personalized Gift Tags Supplies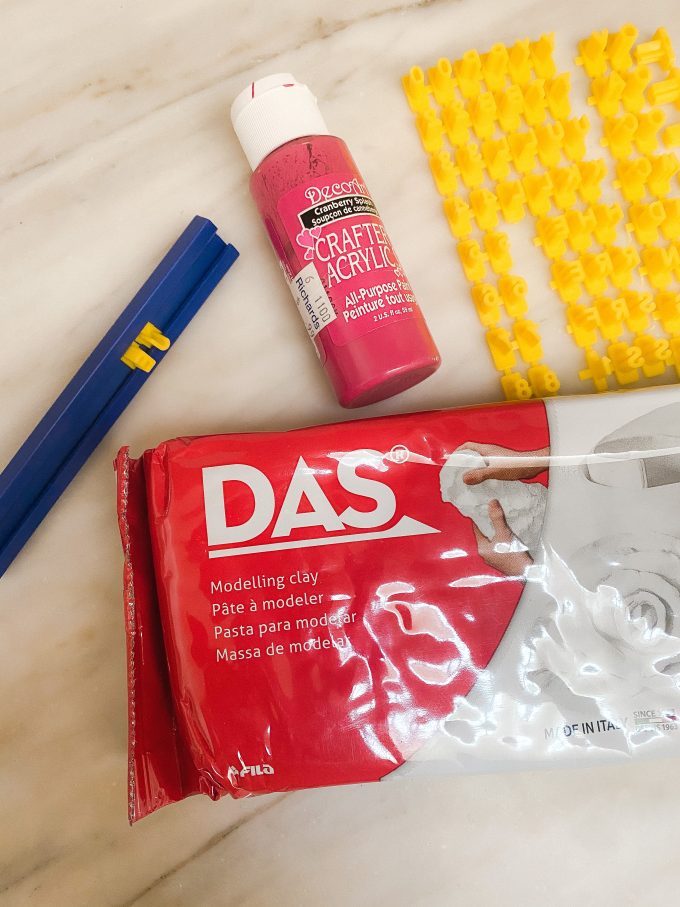 Ok, to create these easy gift tags you will need the following supplies:
Acrylic Paint (if you want to tint the clay)
Toothpick (to poke a hole in the tags)
Rolling Pin
How To Make Air Dry Clay Gift Tags
Ok, let's get started on these air dry clay tags. Pinch off a piece of clay about the size of a tennis ball. I found this is a workable size that you can make about eight 2-3″ gift tags out of.
How To Tint or Color Air Dry Clay
If you want to make your tags a color other than white, now is the time to do so. Take the ball of clay and create a well in the middle. Add about a dime sized amount of acrylic paint and knead it into the clay.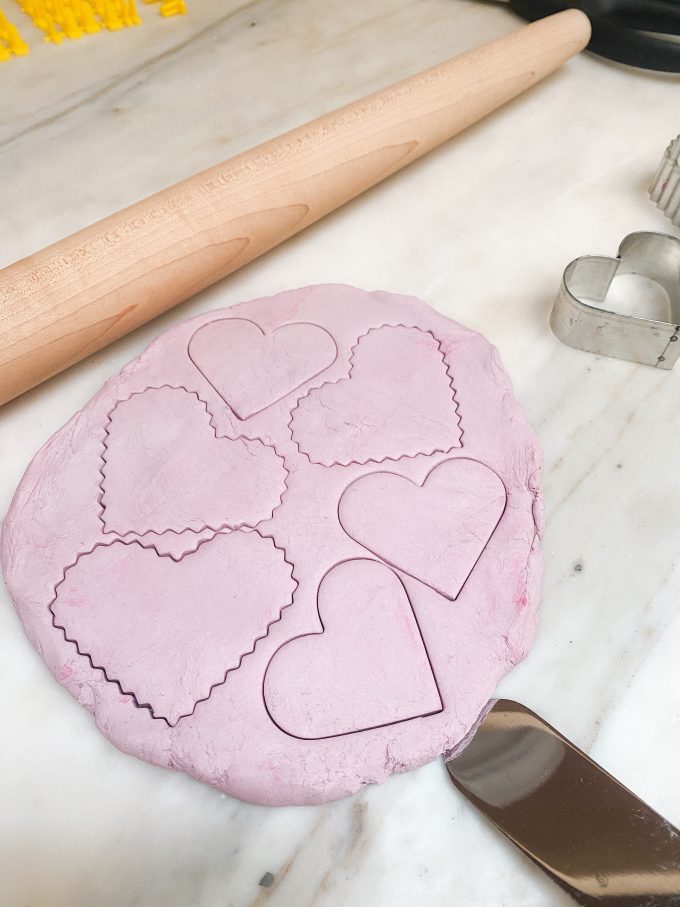 It will take a while to get the paint worked through. Check the color and if you want it darker add more paint. Note: the clay will dry lighter than it is when wet.
Stamping Your Air Dry Clay Gift Tags
Roll out the clay using the rolling pin to about 1/4″ thickness. Use a cookie cutter to cut the shape you want to have for your tags.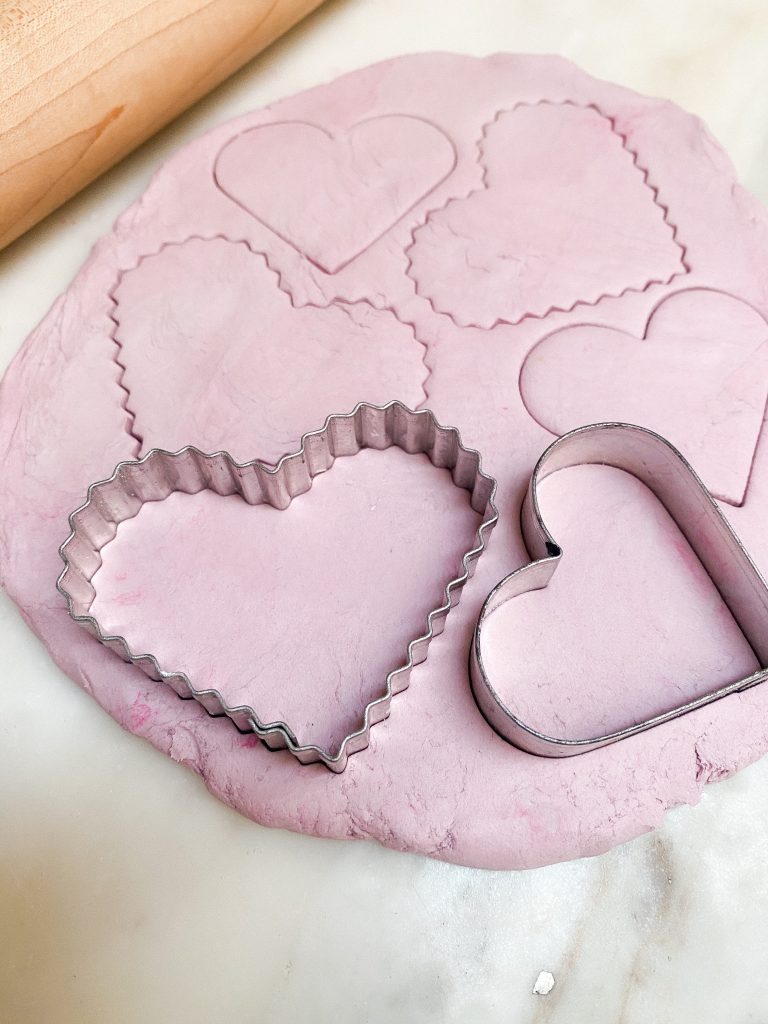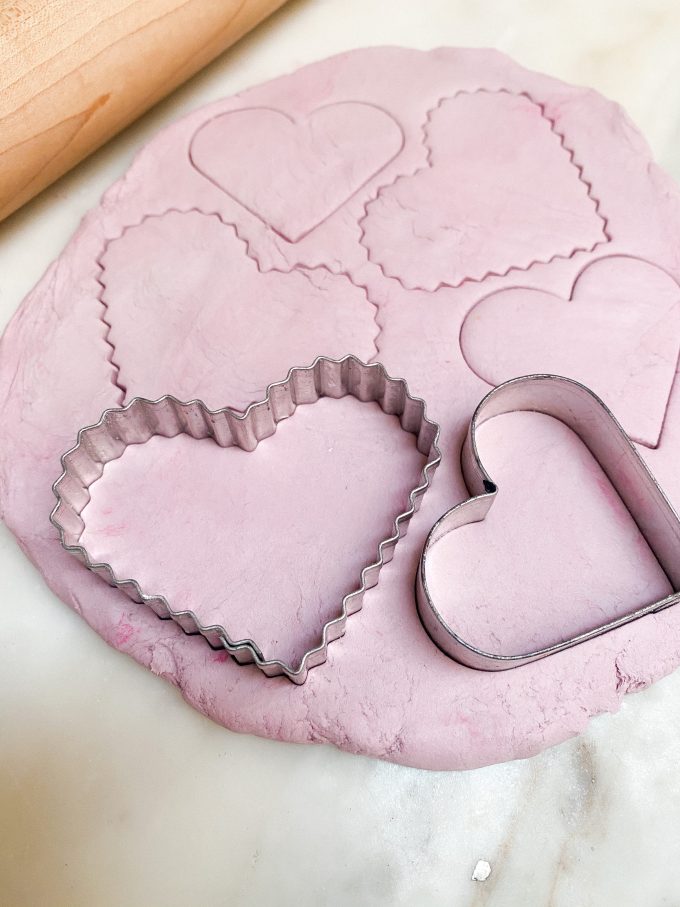 You could also make a more organic gift tag by rolling out individual circles. Or use a pizza cutter to create squares or rectangles. It's really such an easy material to work with and there are so many options!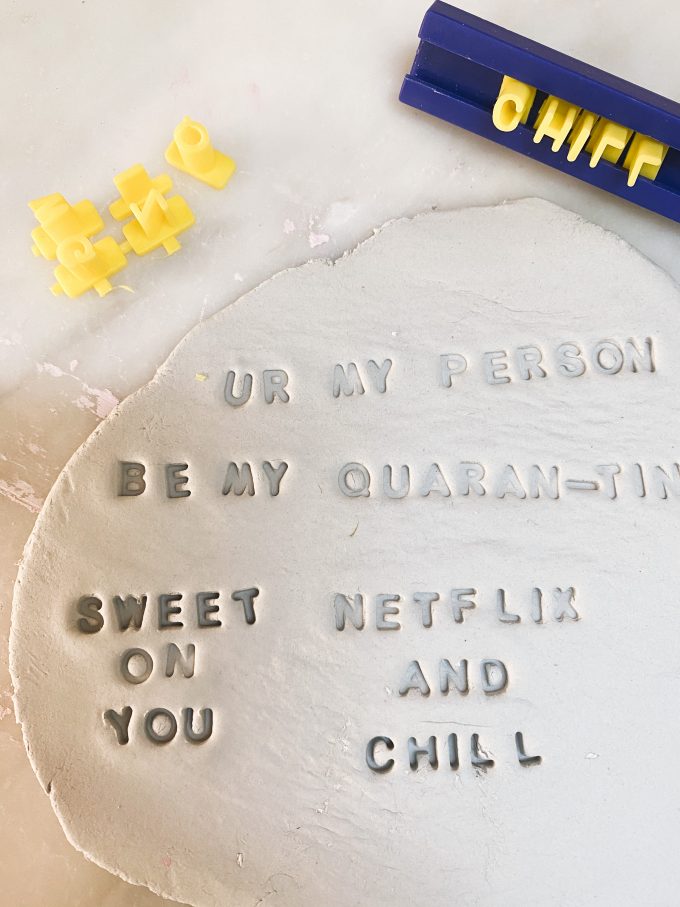 Now, using your letter stamps, create the words you want to stamp and gently press it into the clay. Press it evenly and deep enough to make a good impression.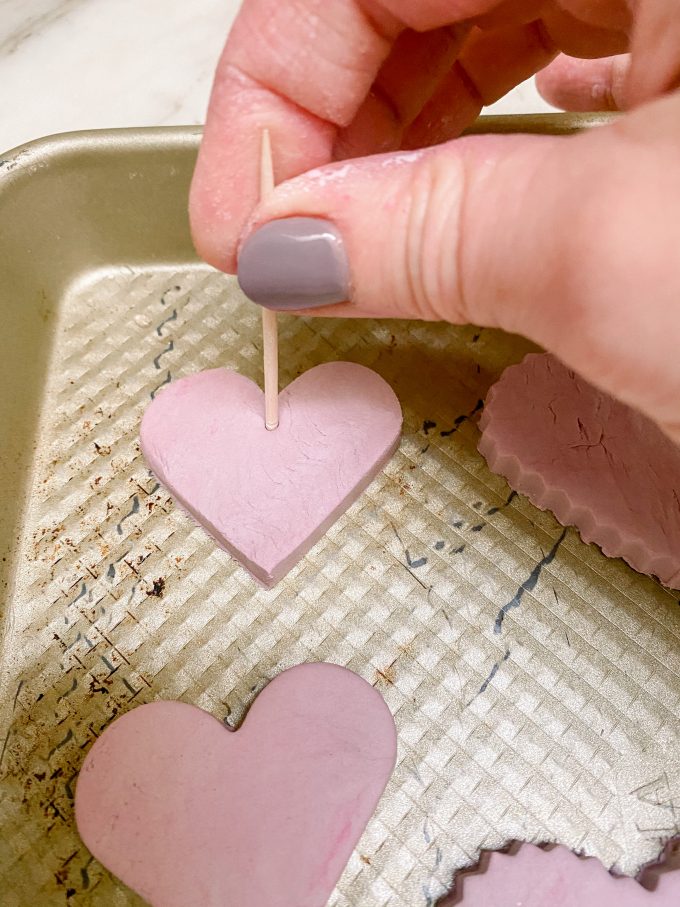 Use the toothpick to punch a hole where you will string the ribbon through.
Transfer to a wire rack to dry for 36-48 hours. Or if you're like me and procrastinated and need these dry quicker, read on!
How To Bake Air Dry Clay
Ok, looking to cure your air dry clay gift tags quicker? Let's bake them in the oven. Place the tags on a baking sheet lined with parchment paper or a silicone mat. You could also place them on a wire rack on top of a baking sheet so they dry faster.
Place in an unheated oven. Then heat the oven to 200 degrees Fahrenheit and leave the door slightly cracked open. Bake until dry. This will depend on the size of your tags but about 20-30 minutes.
Assembling your Air Dry Clay Gift Tags
Now that your tags are dry, string the ribbon through the hole and attach to your project!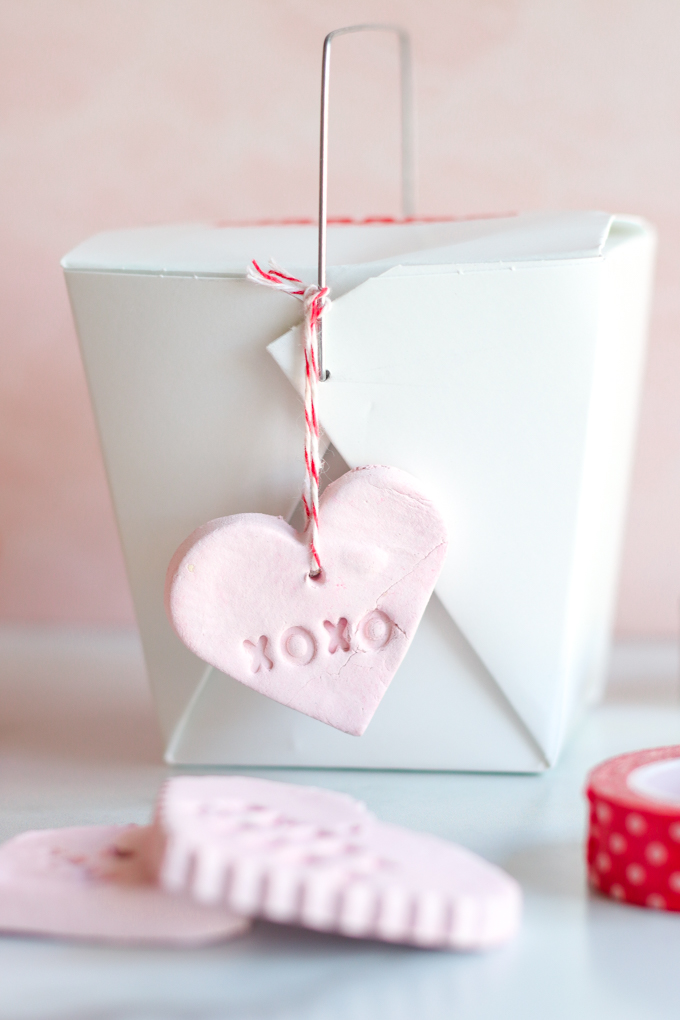 You can use these basic instructions for a wide variety of air dry clay projects. Stay tuned for how I used them for a fun and easy gift card too!