Use takeout boxes and homemade heart tags to package cookies for gift giving for Valentine's Day or any occasion!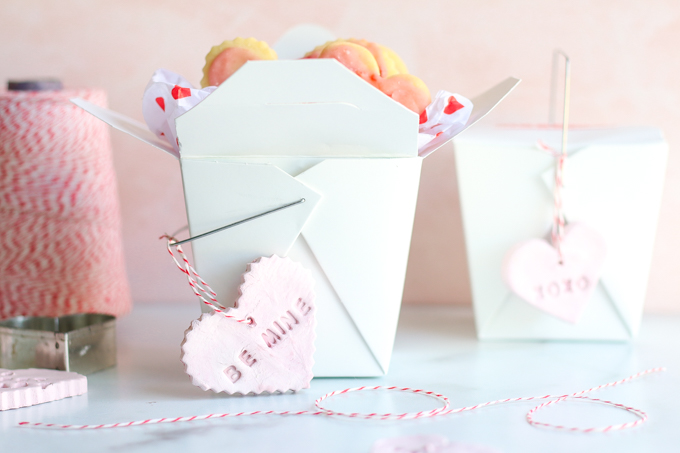 I am joining Happy Happy Nester, My 100 Year Old Home and Finding Lovely for a 4 day series of Valentine's Day ideas! So much creativity and inspiration. Here is the schedule and links to the other posts:
How To Package Cookies For Gift Giving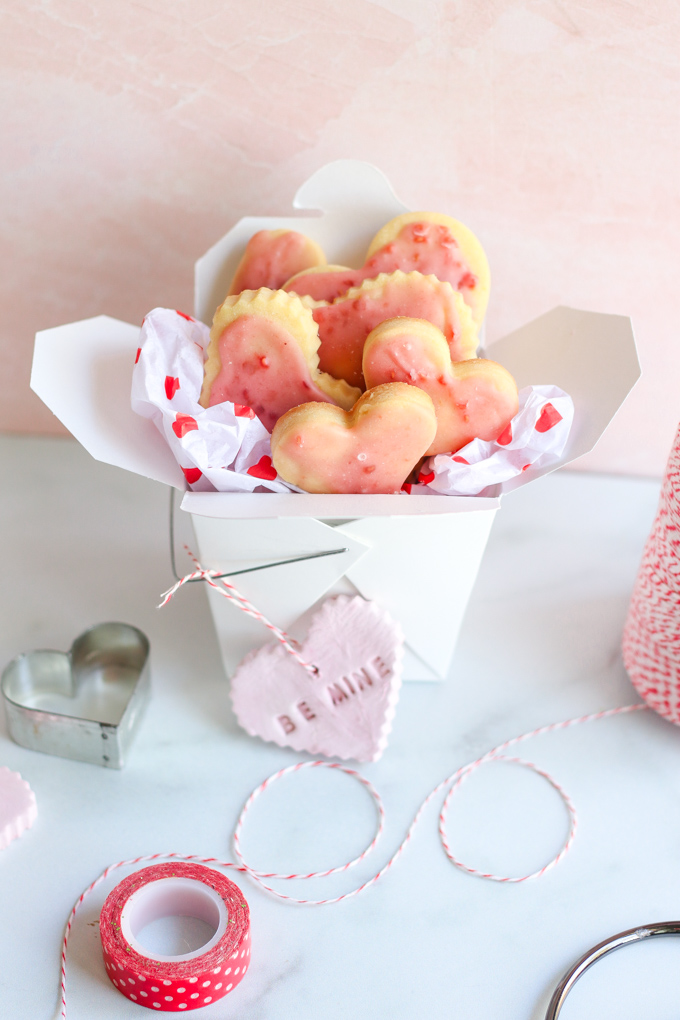 If you made my cute heart cookies from yesterday's post, today we are going to package them up in the cutest takeout boxes and add a hand stamped tag made from air dry clay.
Cookie Packaging Supplies
Ok, wrapping up your baked goodies in these cute boxes is really so simple. Here is everything you need to make your packages look like the ones pictured here.
How To Make Air Dry Clay Tags
I just published all the instructions on how to make the cutest air dry clay gift tags. You can find all the instructions and tips for making these heart shaped tags in this post.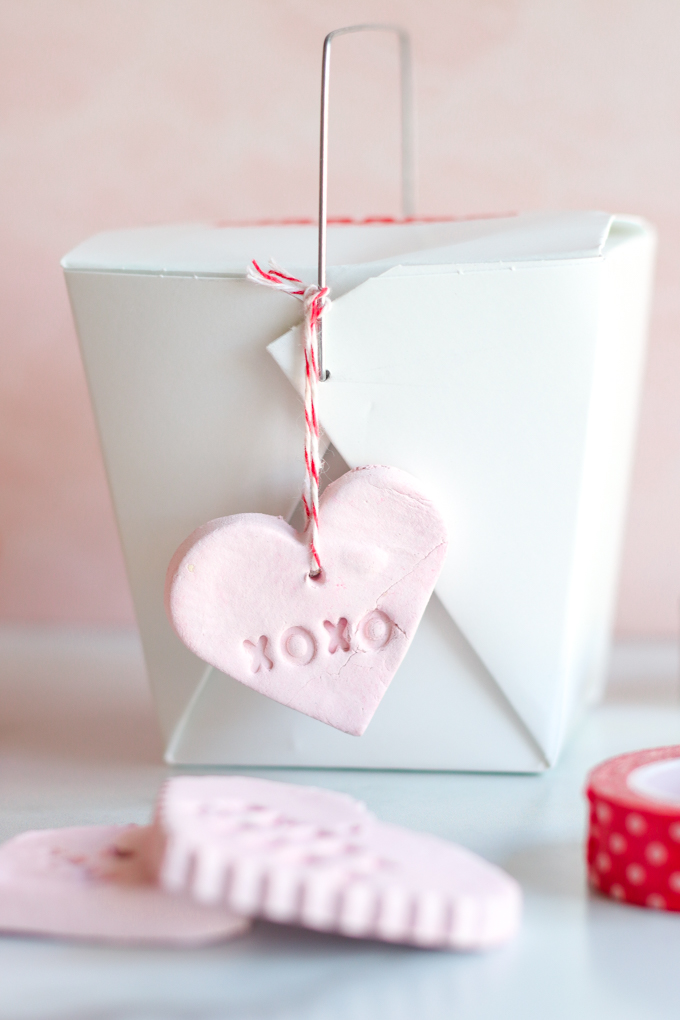 I love that you can personalize the gift tags to say anyhing you want! And the recipient can keep the tag as an ornament or just a reminder that you care.
Using Takeout Boxes For Gift Giving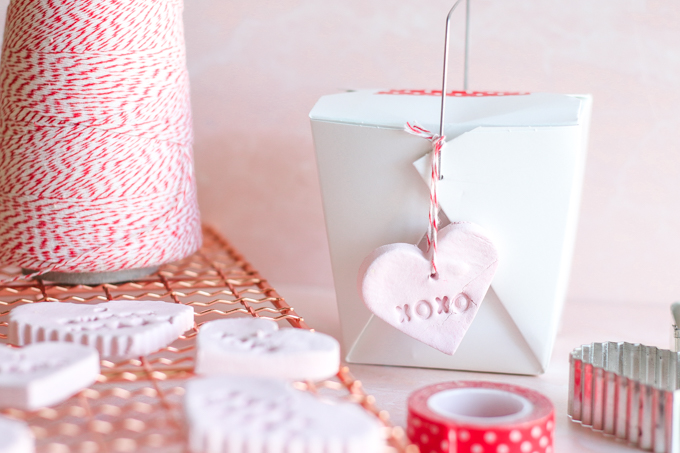 Ok, now that you have your supplies, it's so easy to put this cute cookie packaging together.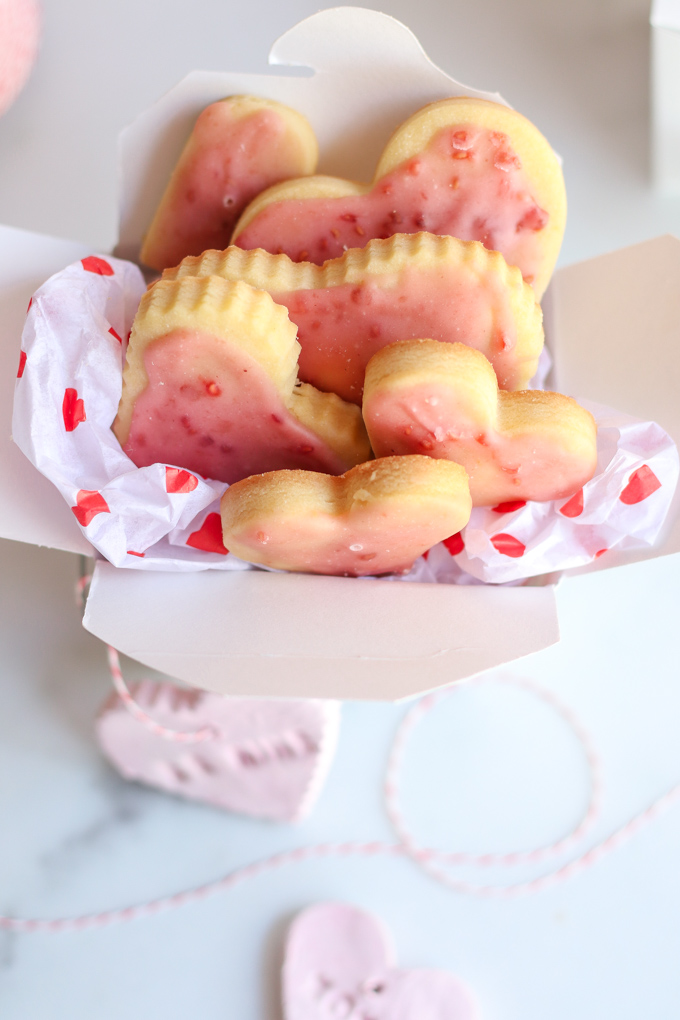 Place a piece of tissue paper in the bottom of the box, place as many cookies in as you would like to give to your recipient. Close the top and place a piece of washi tape over the opening to secure. You could also use a sticker, tape or anything you have on hand. I already had this red and white polka dot tape, so I used it.
Then tie the DIY clay gift tag on the handle and it's ready to give to your valentine!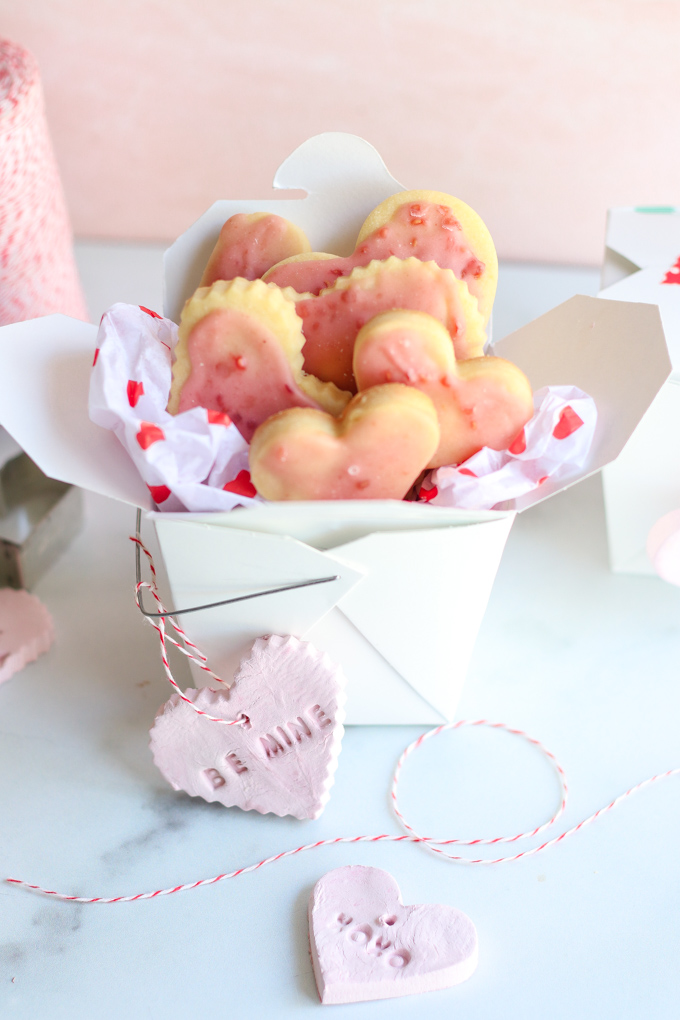 Stay tuned tomorrow for some fun Homemade Valentine cards. I can't wait to show you!
Creative Ways to Package Homemade Cookies
As part of our 4 days of Valentine's inspiration, check out what my friends are sharing today!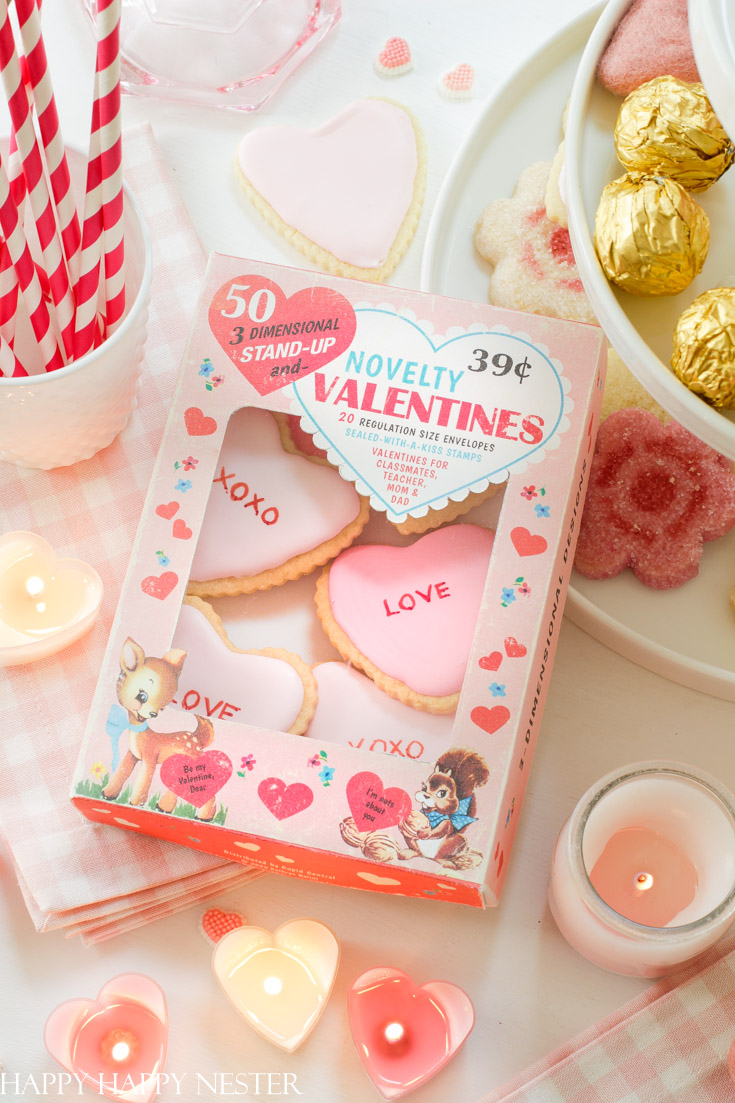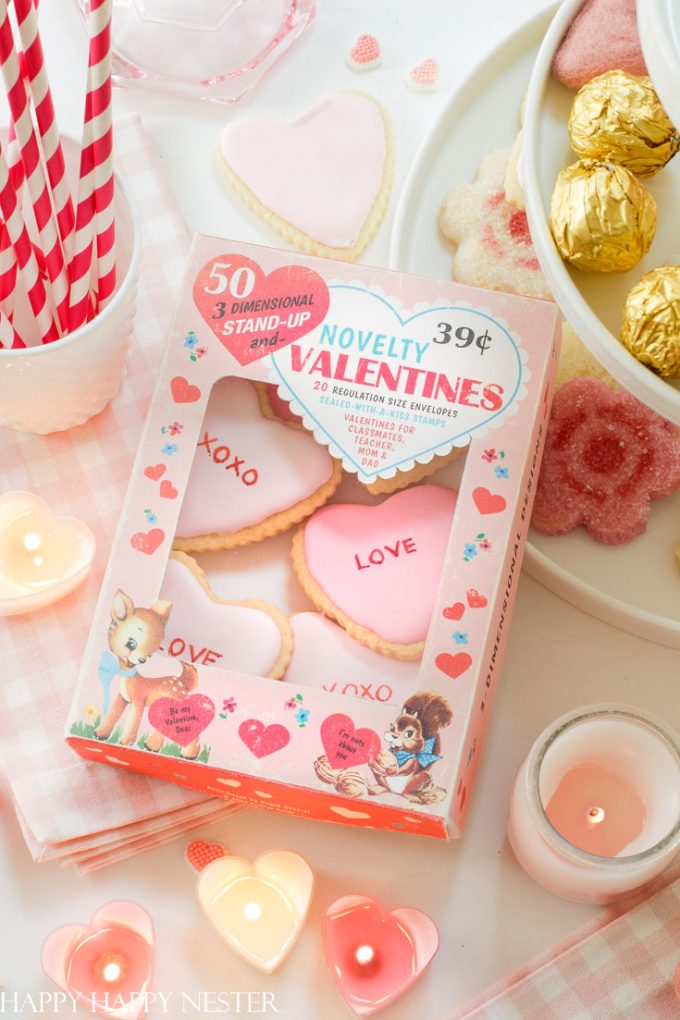 How cute is this vintage style printable that you can use to create a box for cookies? I love all things vintage and nostalgic for Valentine's Day. Grab the free printable here: Valentine's Gift Box DIY.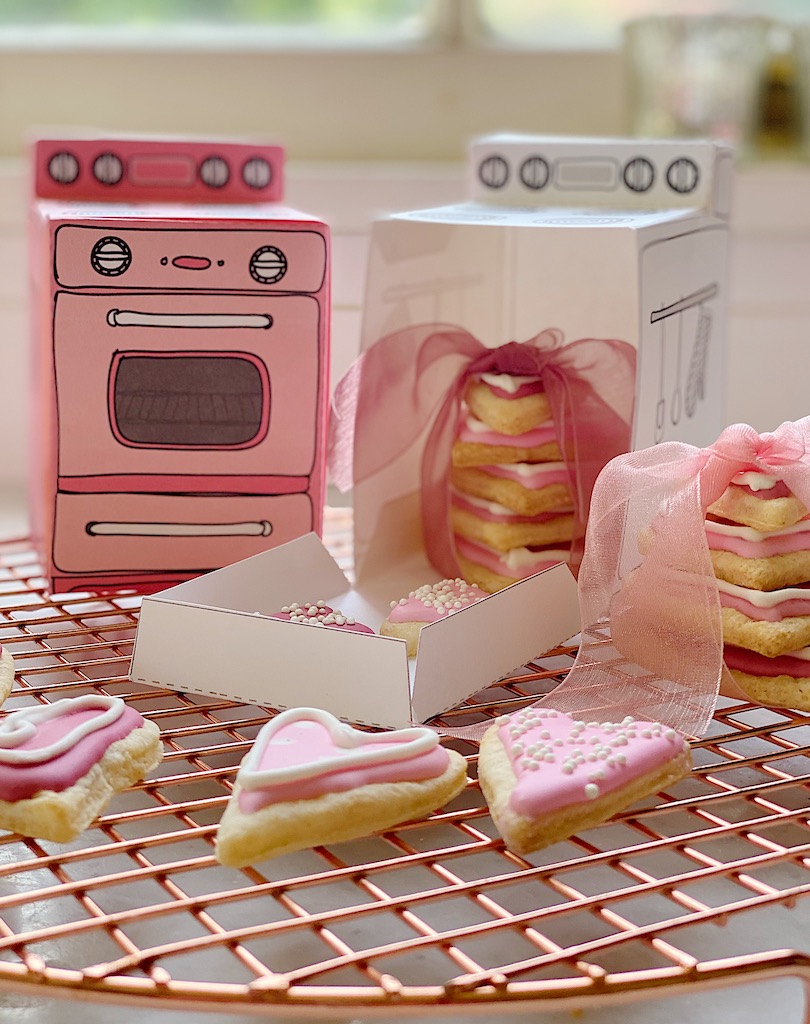 I think cookies always taste best when they are fresh from the oven. Leslie found some Valentine's Day Cookie Boxes that are the so cute!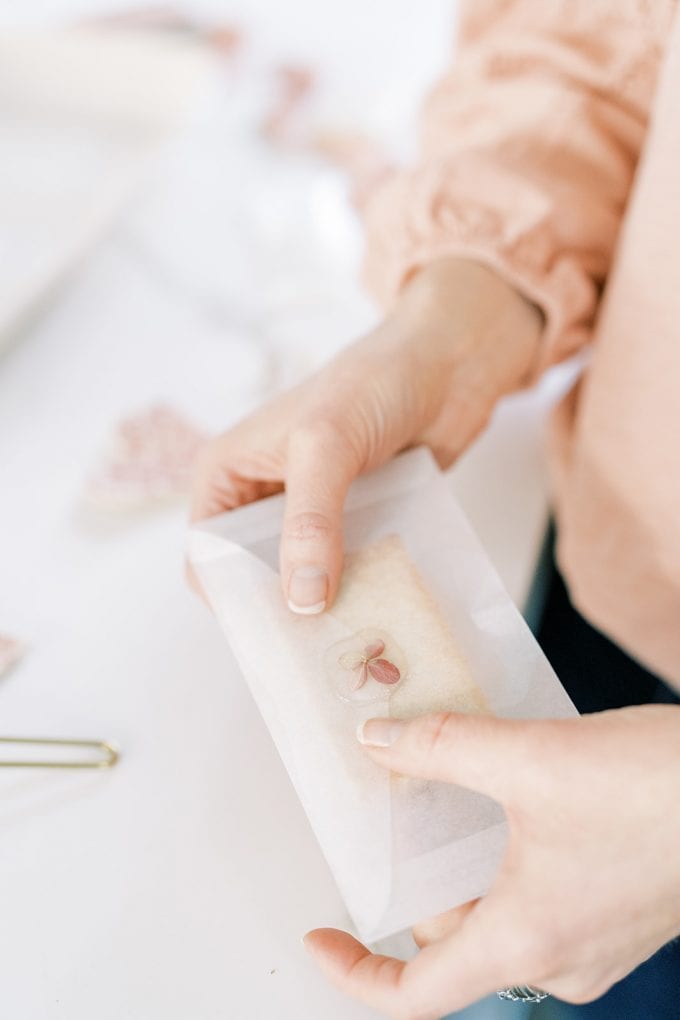 And Finding Lovely is sharing these Envelope Cookie Gifts too!