Make this chunky knit heart wreath with just your fingers. And see 5 unique places to put your wreath besides the front door!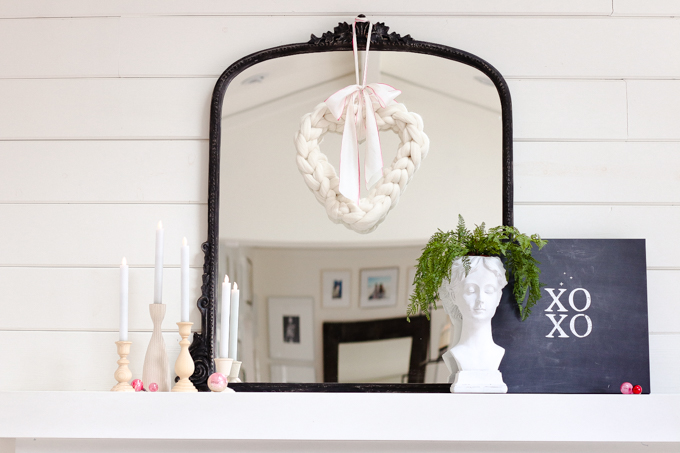 I am joining Happy Happy Nester, My 100 Year Old Home and Finding Lovely for a 4 day series of Valentine's Day ideas! So much creativity and inspiration. Here is the schedule and links to the other posts:
Day 3: How To Package Cookies For Gift Giving
Day 4: Fun Homemade Valentine's Day Card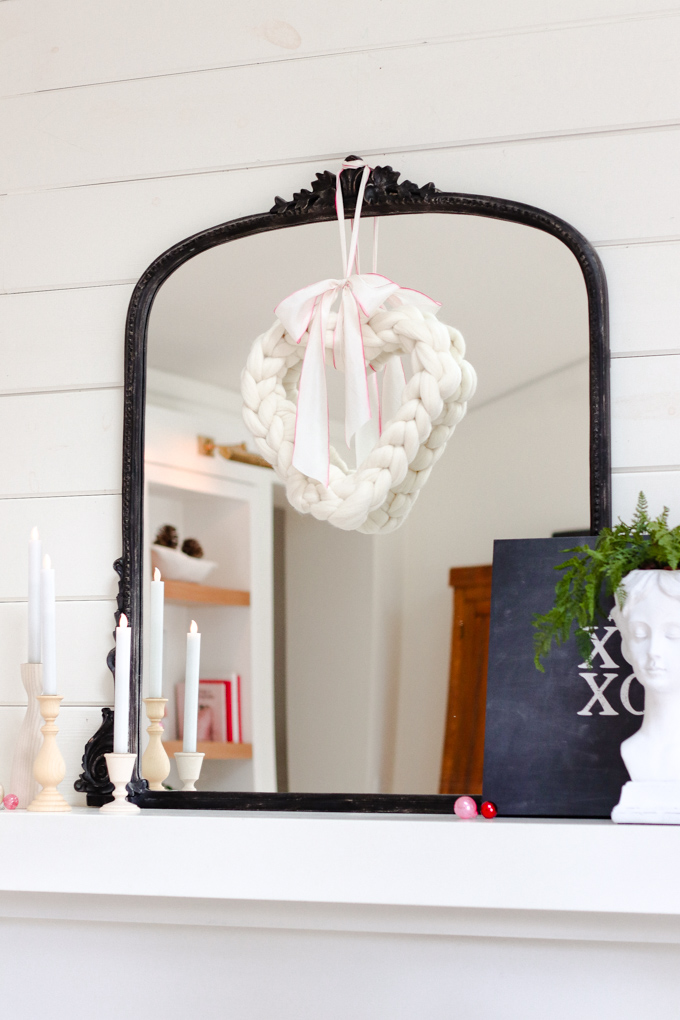 Chunky Knit Heart Wreath DIY
I had so much fun making my Round Chunky Winter Yarn Wreath version a few weeks ago that I was already thinking what I could make next with that cozy yarn.
I knew this Chunky Knit Heart Wreath would be the perfect project for Valentine's Day. And you could totally use this wreath throughout the year too. Hearts are always in fashion!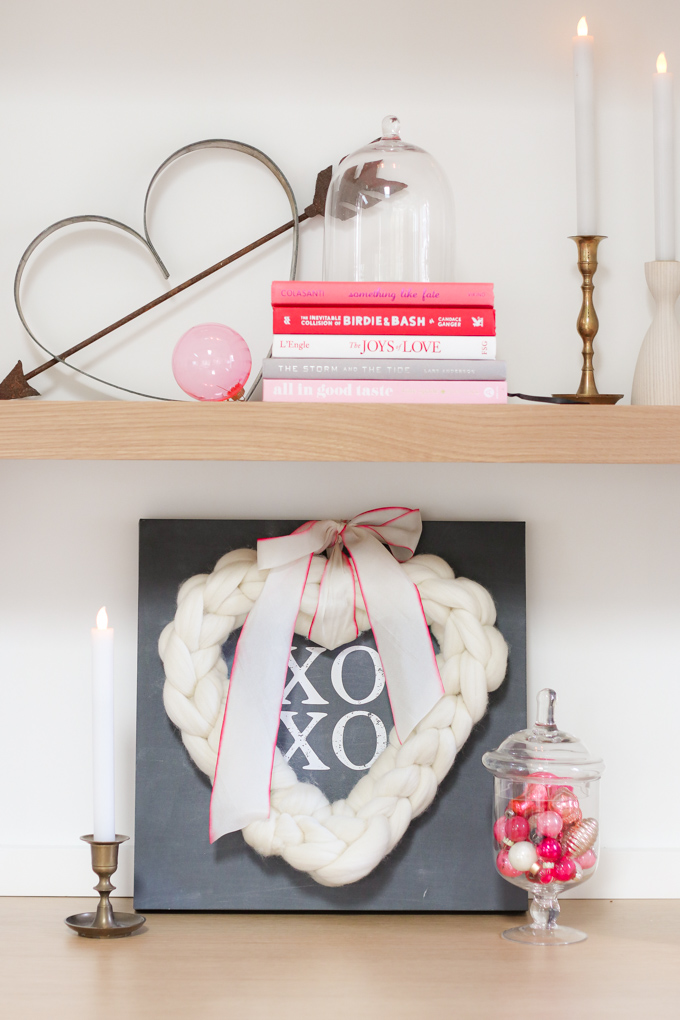 Making this cozy knit wreath requires ZERO DIY skills. I promise! I am the worst knitter ever. See, I drop stitches all the time and am so slow at it. So when I say you can make this DIY wreath without knowing how to actually knit, you gotta trust me!
You can refer back to my original blog post, Chunky Knit Wreath for the full, detailed instructions.
The process is the same for this heart shaped version. And it actually requires a bit less yarn than the original 16″ circular wreath.
Finger-Knitted Heart Wreath Supplies
You just need a few supplies to make this cute Valentine's Day wreath.

Tips For Making Your Chunky Knit Heart Wreath
Ok, now that you are ready to get started, follow the instructions on my Chunky Yarn Wreath post and start at the front of the wreath form.
I started in the bottom right crook of the heart and worked up. This worked well. When you have gotten all the way around the wreath, pull the yarn through the last crochet stitch.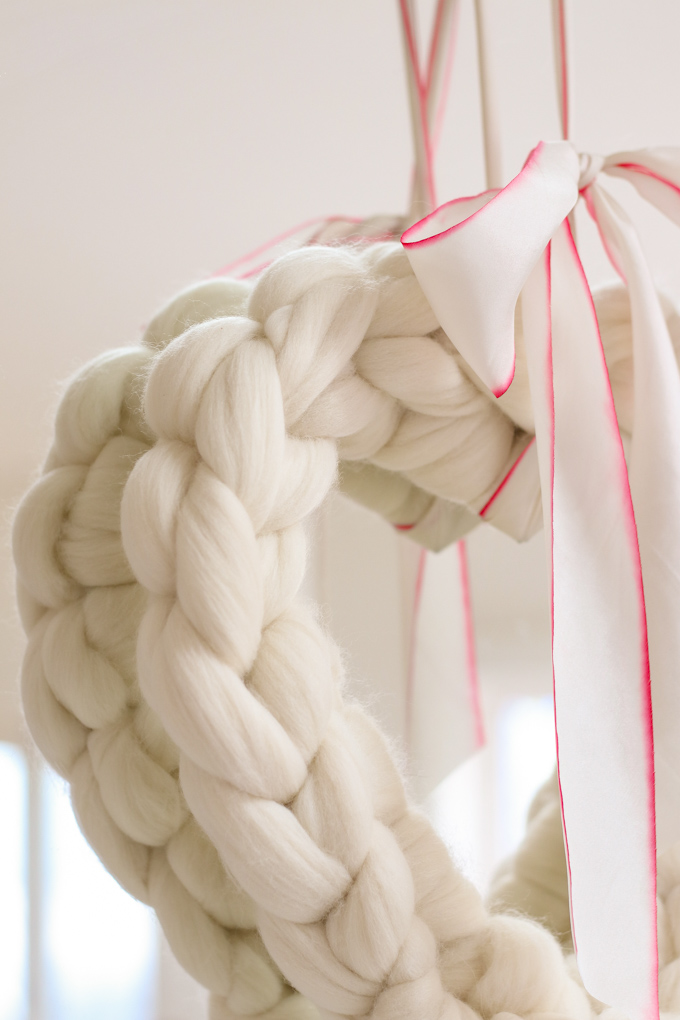 Next, use the end of the yarn and tie it in a knot using the end of the original yarn that you started the wreath with. Cut the material and weave the ends into the back of the wreath.
You can use a pretty silk ribbon to hang your wreath or keep it simple and unadorned.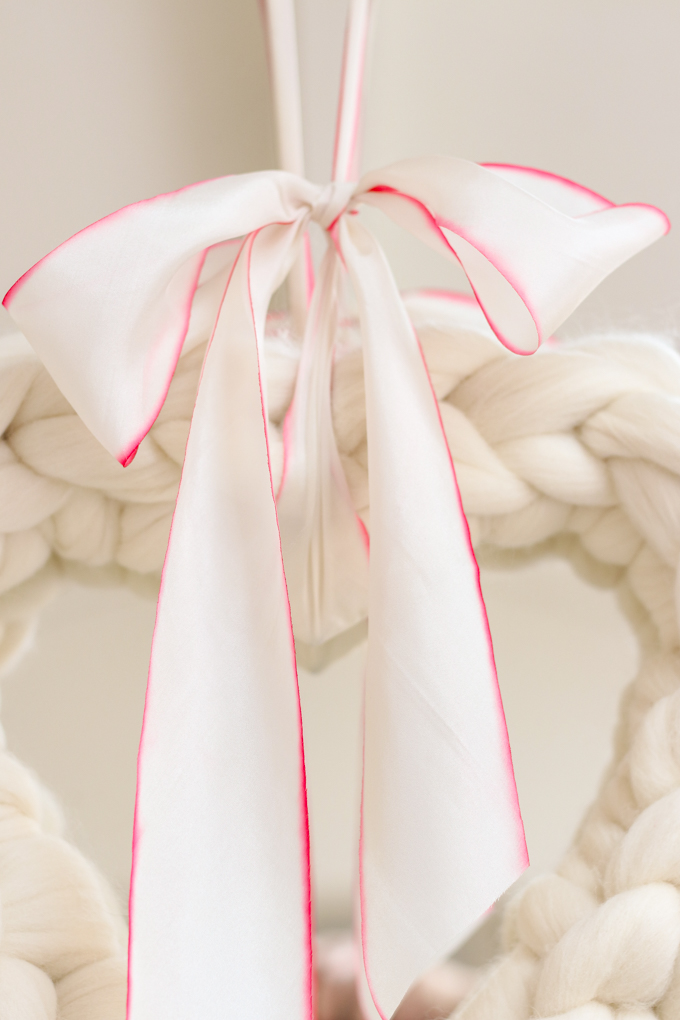 If you watched my TikTok video you will notice that I originally played with the idea of adding an XOXO banner. I ended up taking it off and adding it to my chunky yarn wreath that is on my front door instead!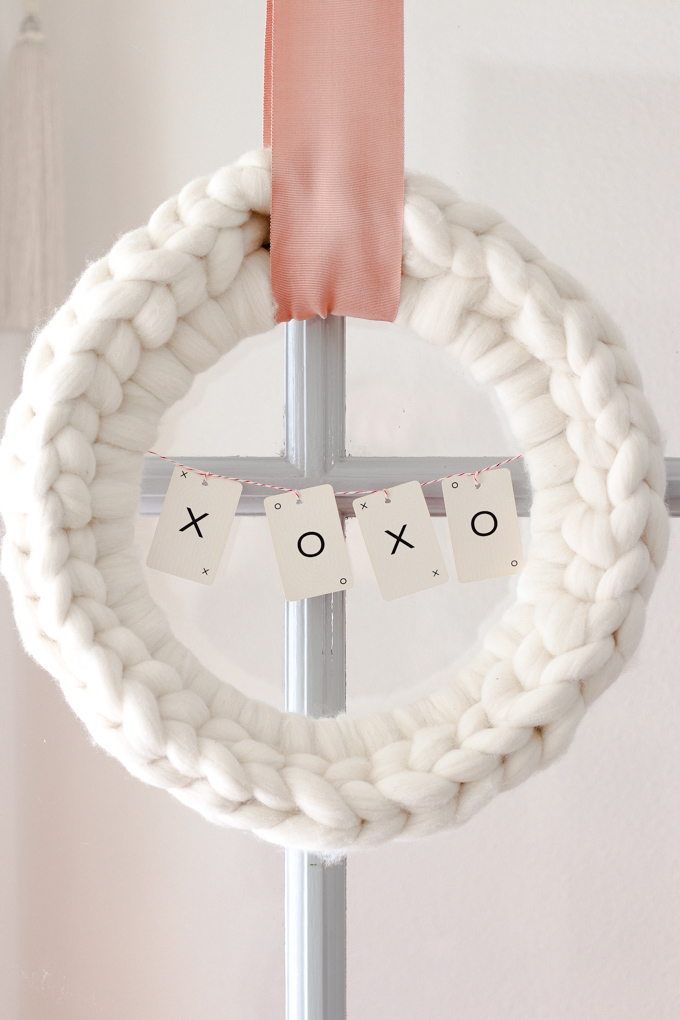 I made this XOXO banner using old game cards from my favorite game as a kid, Probe. Did you ever play that game?! I loved how the cards were already antiqued and vintage looking (the game is 40 years old after all!).
Check Out These Other Valentine's Day Wreath Ideas
I love these Valentine's Day wreath ideas and the full tutorials to make your own are being shared by my friends! Check them out!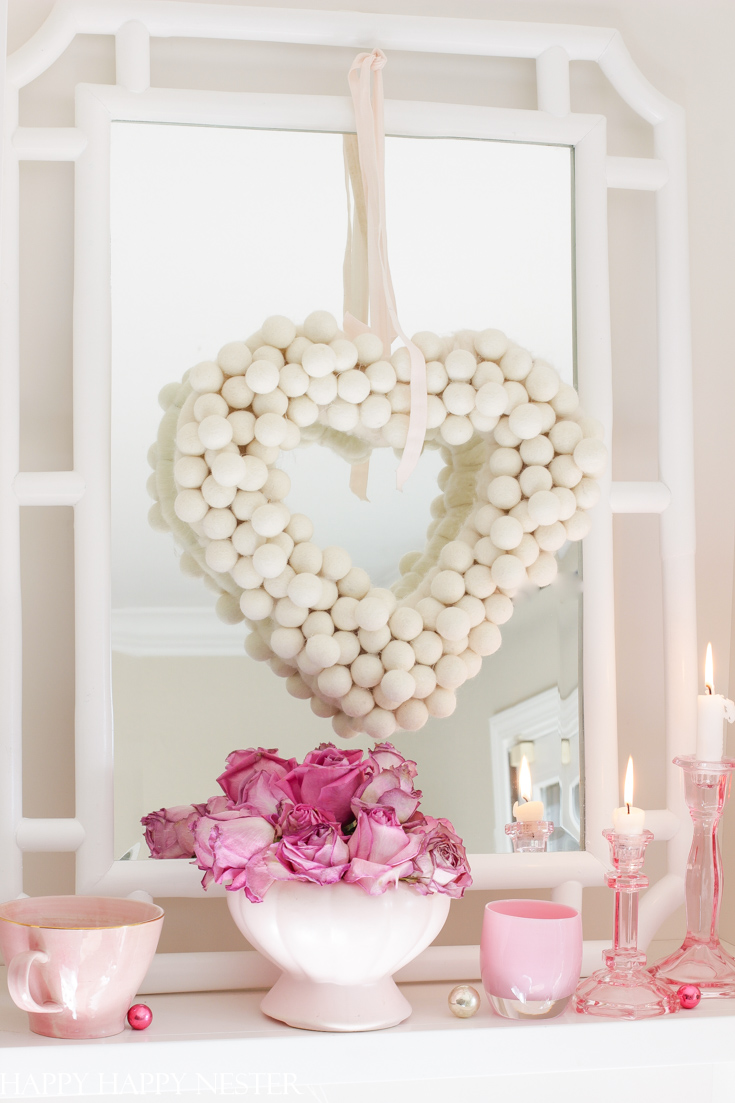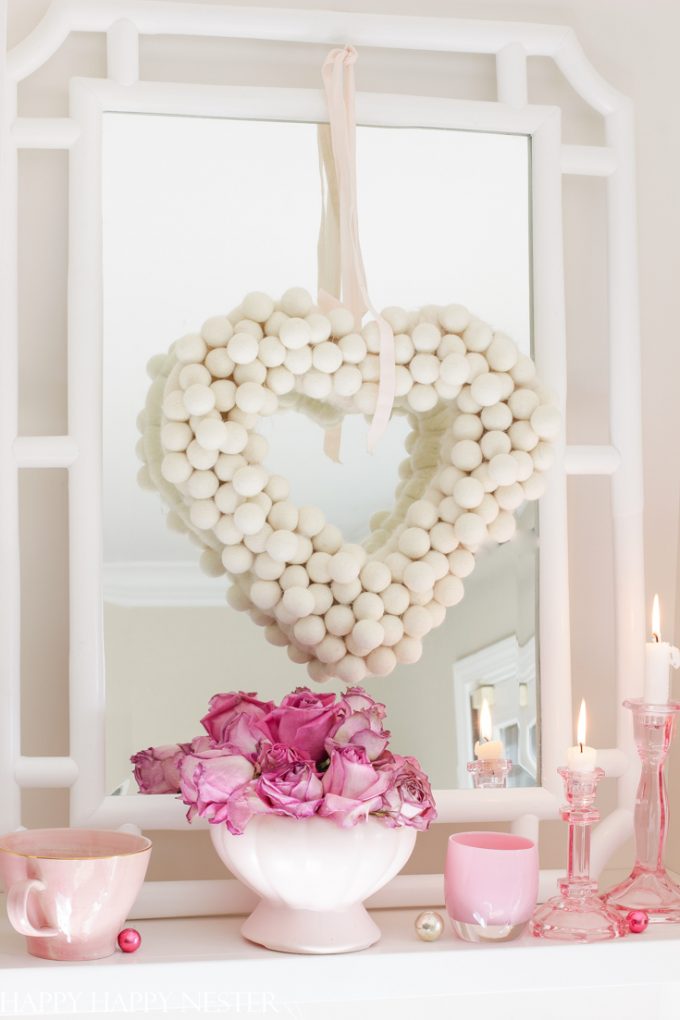 Valentine's Day Wreath couldn't get any easier! A simple DIY heart-shaped design is lovely all year round. Check out the full tutorial from Janine at Happy Happy Nester. Valentine's Day Wreath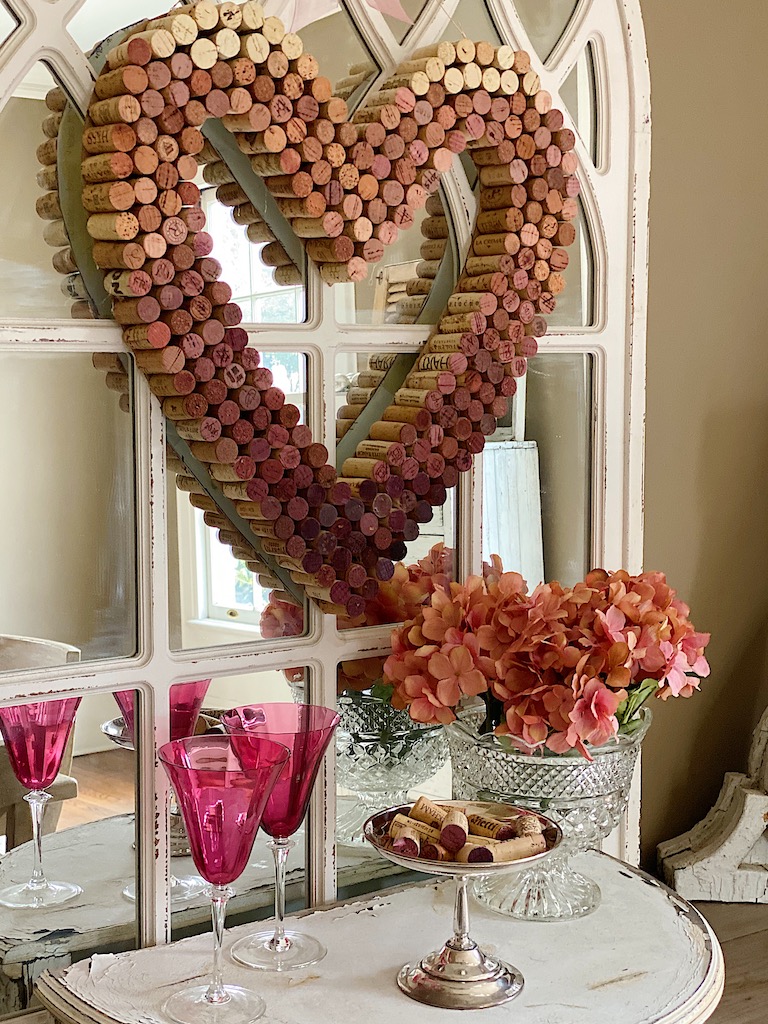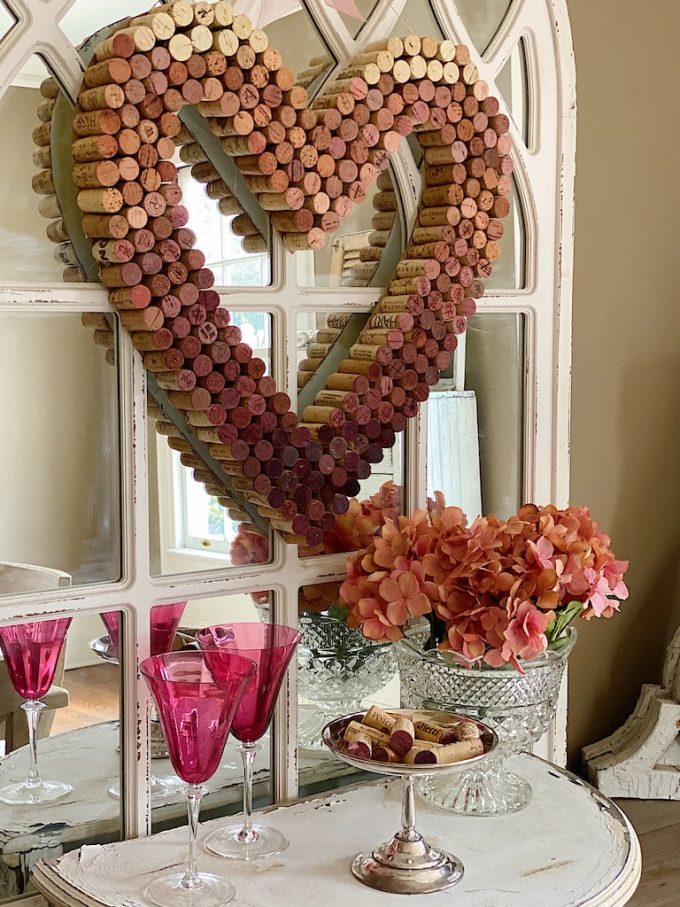 Leslie from My 100 Year Old Home made this Valentine's Wreath from the corks of the wine her family has enjoyed this past year. It reminds her of all of the special family dinners they have had at home.
I absolutely love this Valentine's Day Wreath DIY!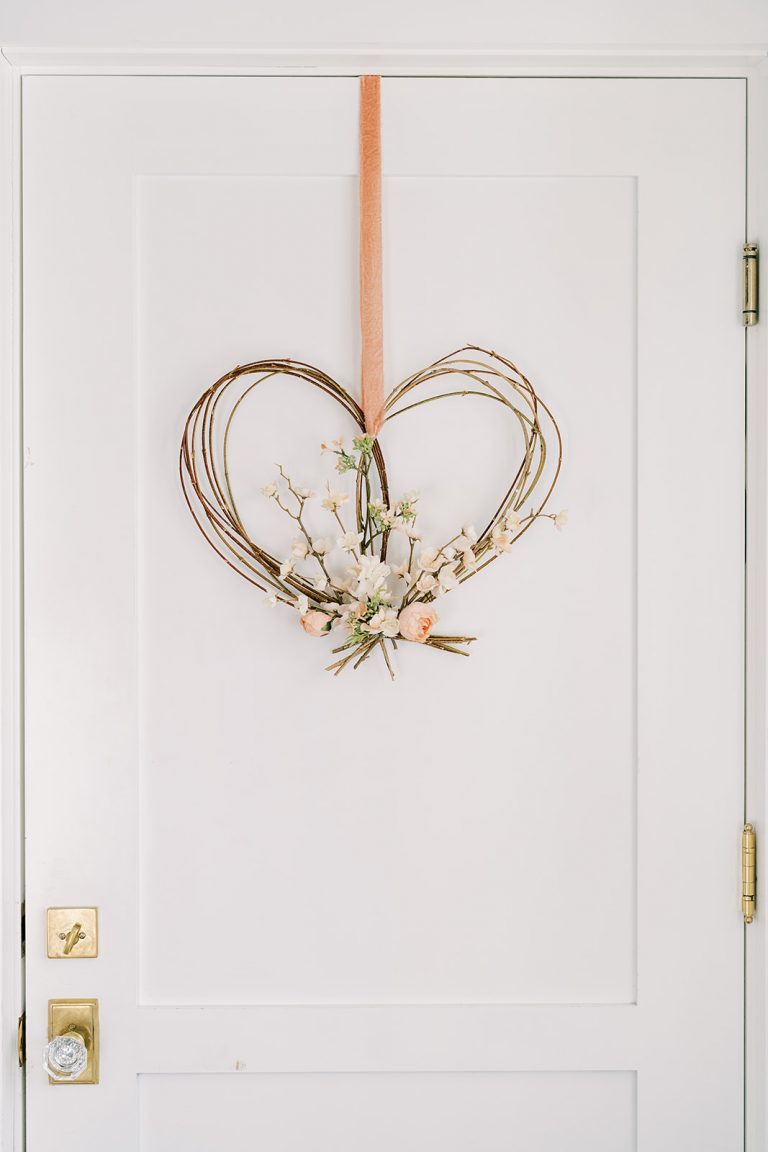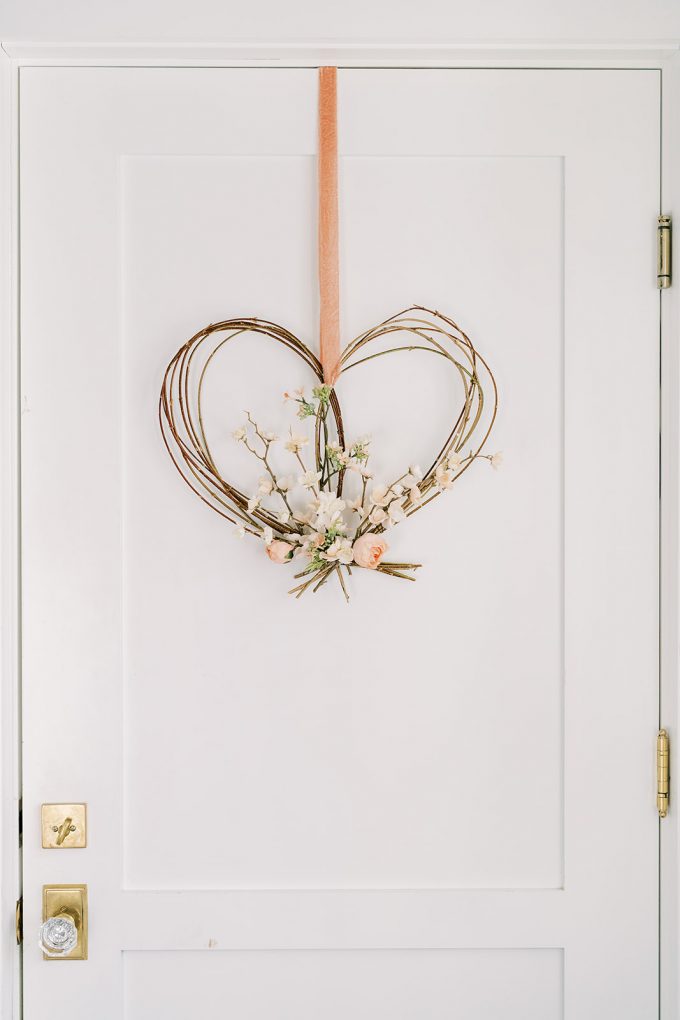 And this is the sweetest wreath! Jackie, Finding Lovely made this Natural Valentine's Day Wreath using branches from her yard. Genius!
5 Places To Put A Wreath Besides A Door
Ok, now that you have all these incredible Valentine's Day wreath ideas, check out these 5 ideas of where to place them in your home.
My first inclination is to always place these wreath DIY projects on my front door. But, there are so many other places that you can put your wreath!
Here are some ideas for you.
1. Bookshelf or Vignette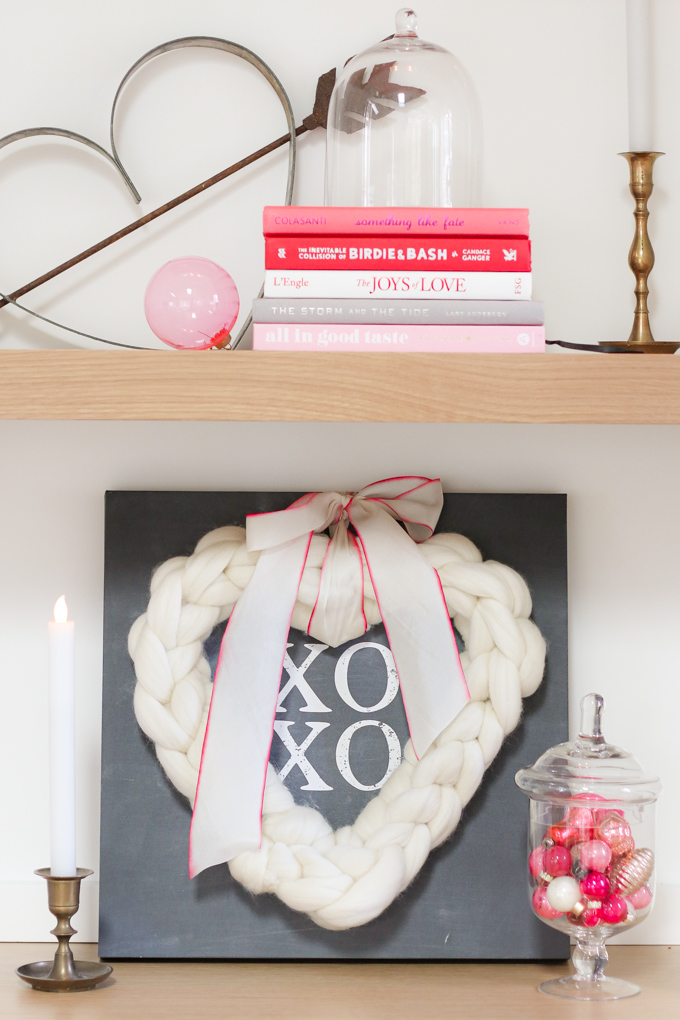 This chunky knit heart wreath looks pretty placed in these bookshelves, don't you agree? I like to place a wreath over a piece of art or mirror.
2. Bedroom Door
Wreaths are so pretty placed inside your home on a closet or bedroom door. We have one hanging on the door to our laundry room all year long.
3. Above The Mantel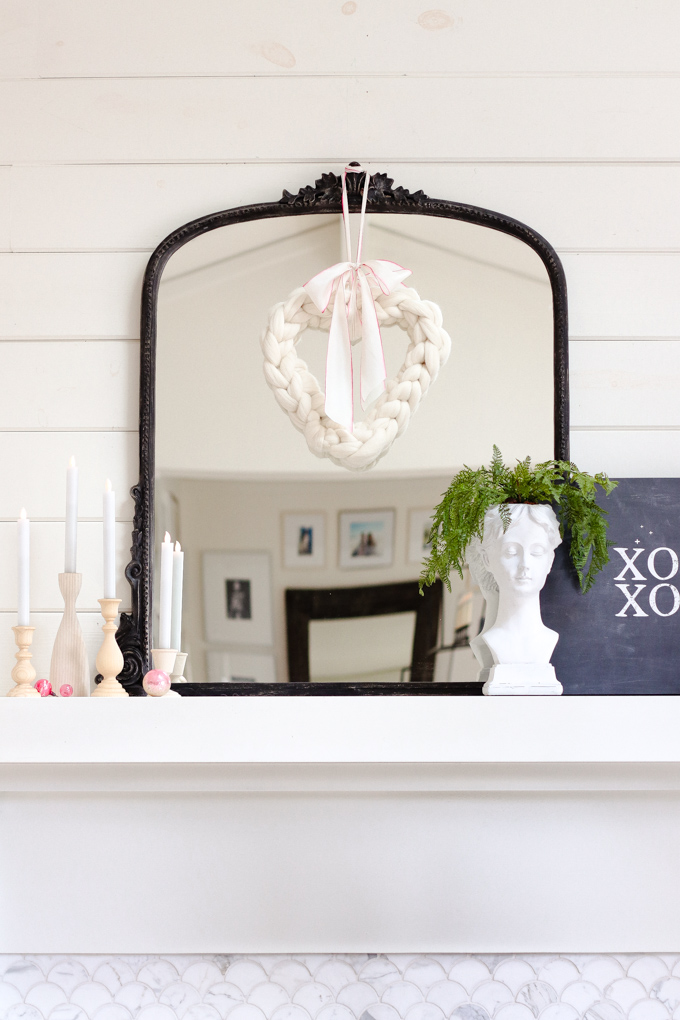 I think the mantel is a great spot for a fun wreath. Hang it on your art or mirror, or simply on the wall.
4. On Cupboards or Cabinet Doors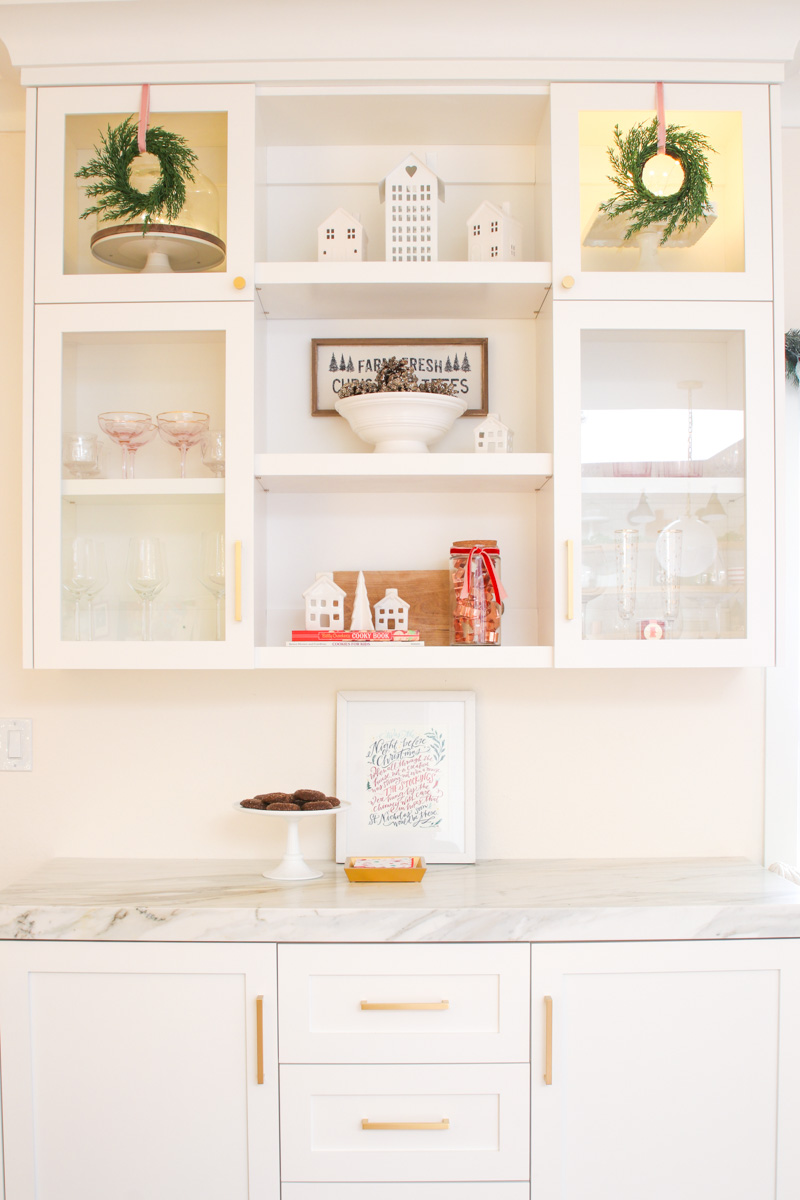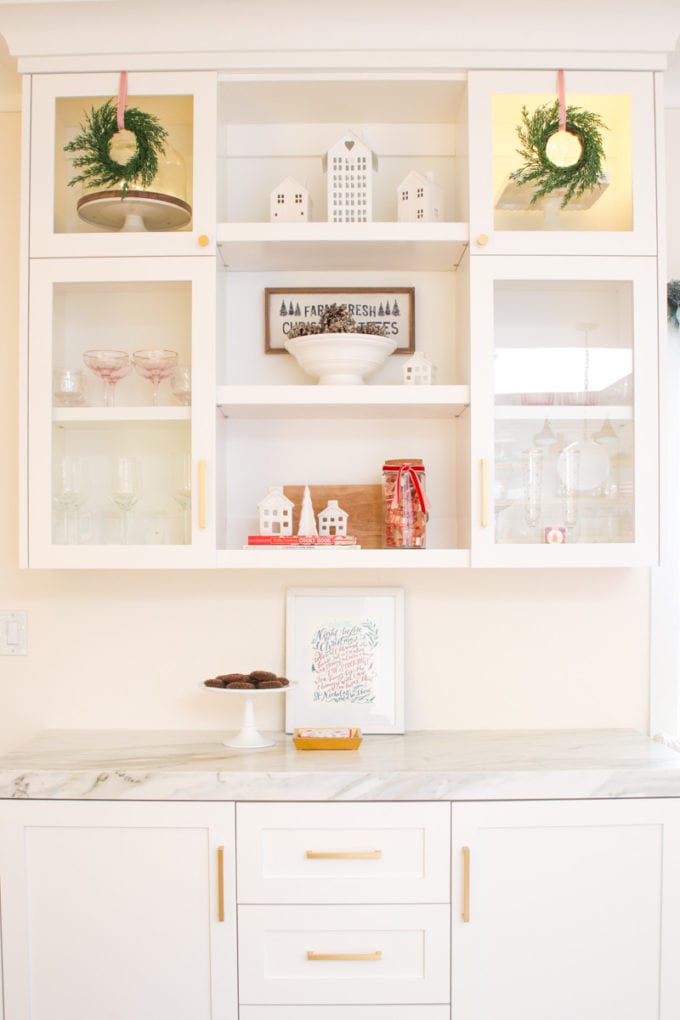 This is a classic look that will never go out of style.
5. As Wall Decor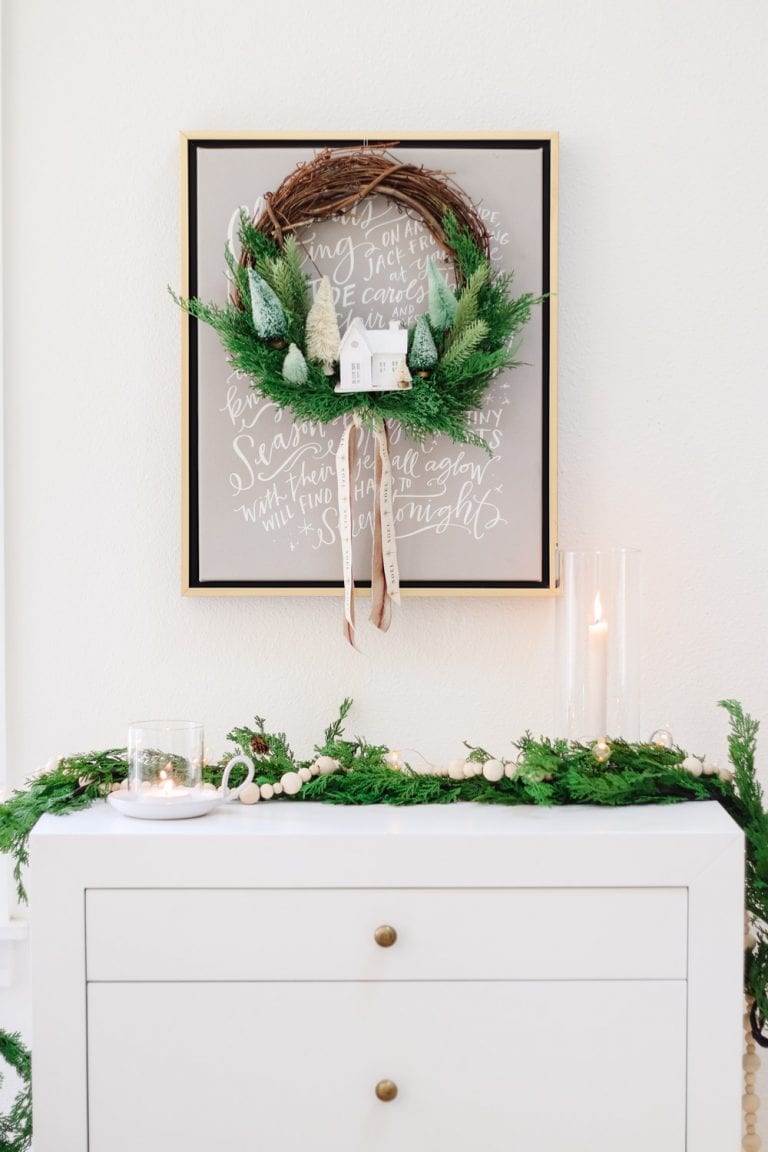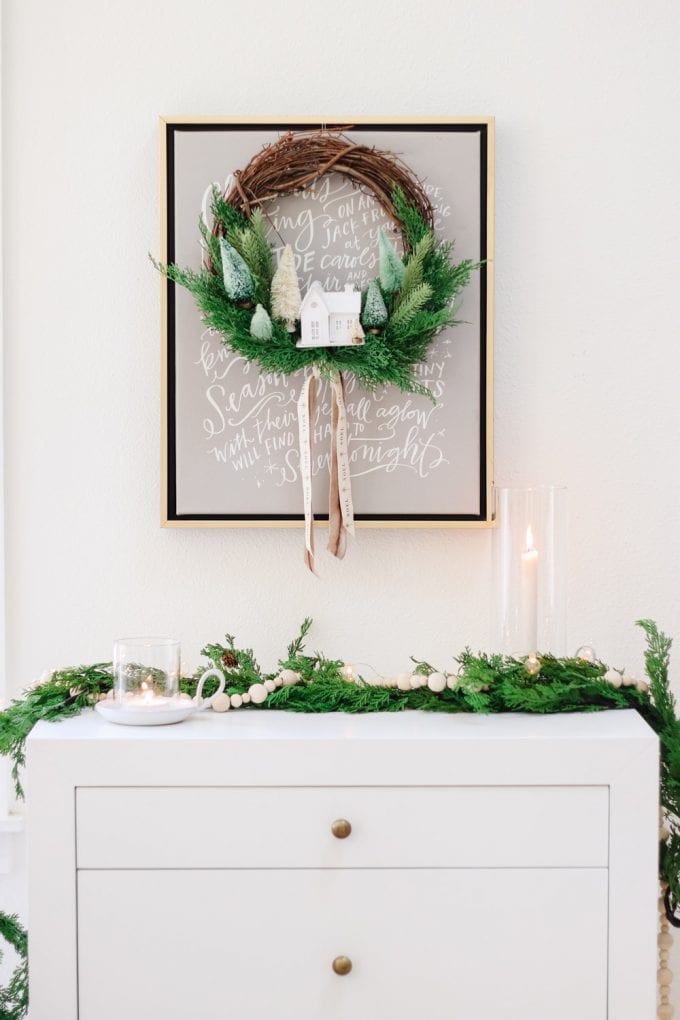 Hanging a wreath on a piece of art is a great way to dress up your walls.