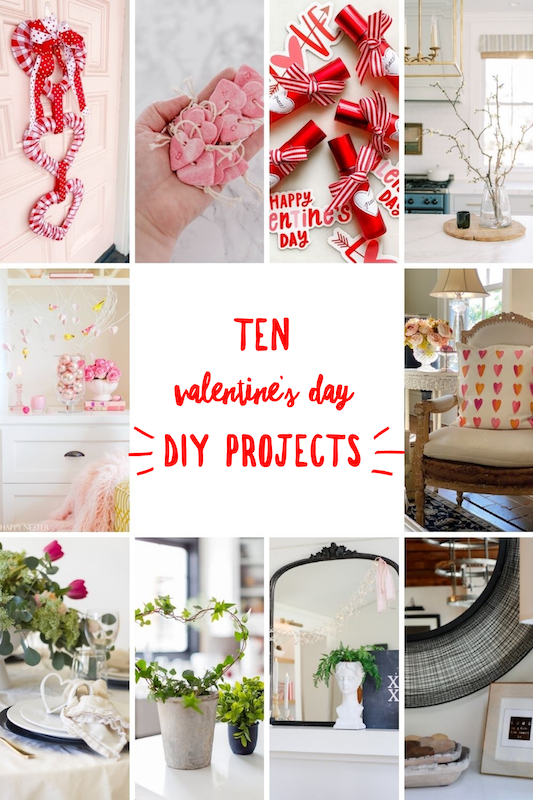 You are going to love this DIY Valentine's Day Garland made with pipe cleaners! Vintage-inspired, neutral decor and this simple DIY project requires zero tools!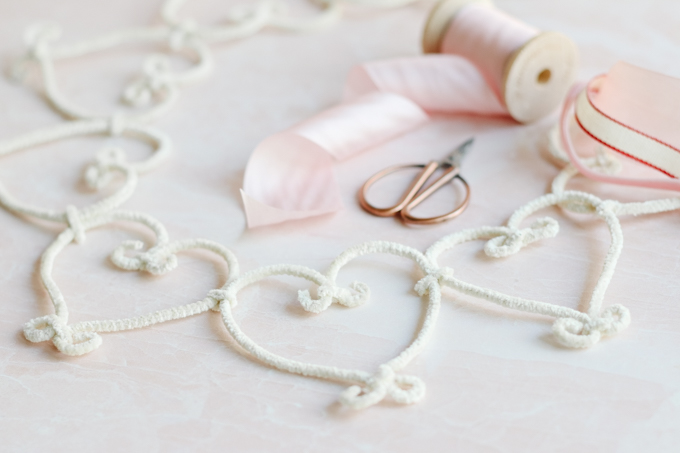 I don't know about you but I love the whimsical, vintage decor that seems to pop up for Valentine's Day. The antique postcards and Valentine's make me happy! So when I saw this DIY Valentine's Day garland I fell in love.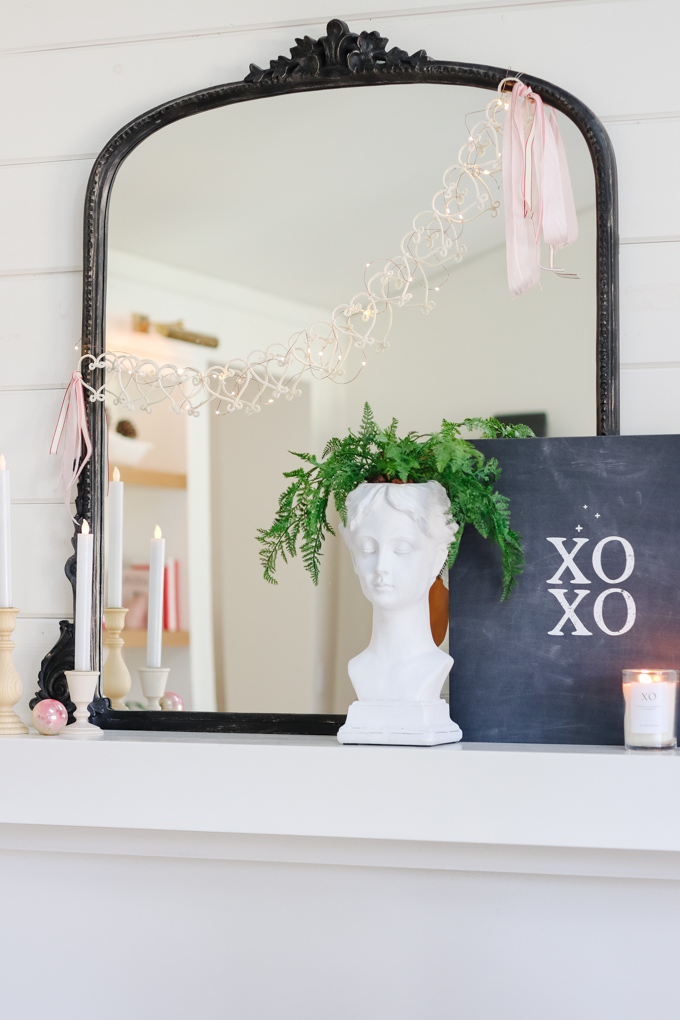 This garland is made with chenille pipe cleaners and can be assembling with no tools, glue guns or fancy machines. Just your two hands is all it takes to create some fun and neutral decor for heart day.
DIY Valentine's Day Garland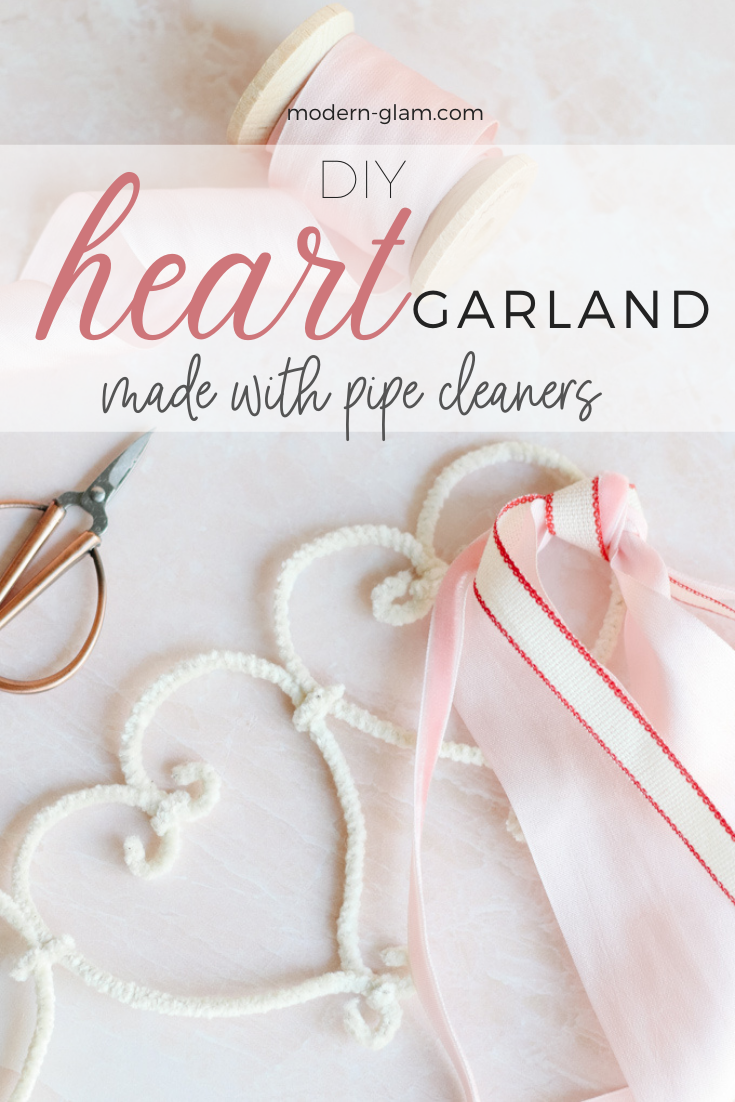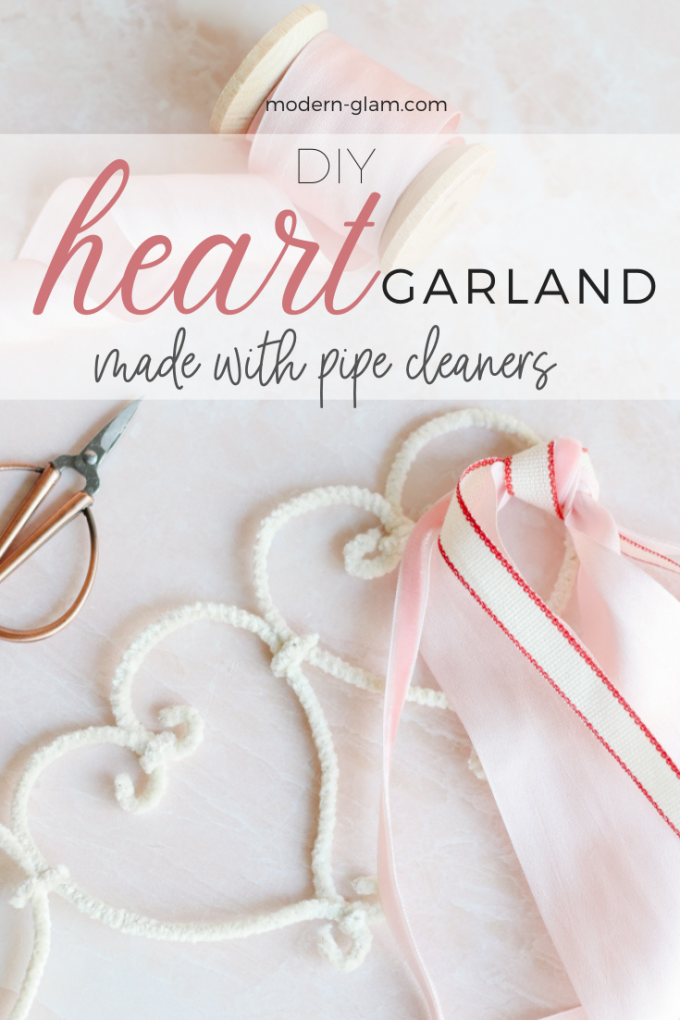 I first saw this garland on my favorite craft supply website, Smile Mercantile. This is where I sourced the rainbow bottle brush trees for this happy wreath. I love their vintage inspired supplies. And they sometimes have some great tutorials for projects utilizing their products too!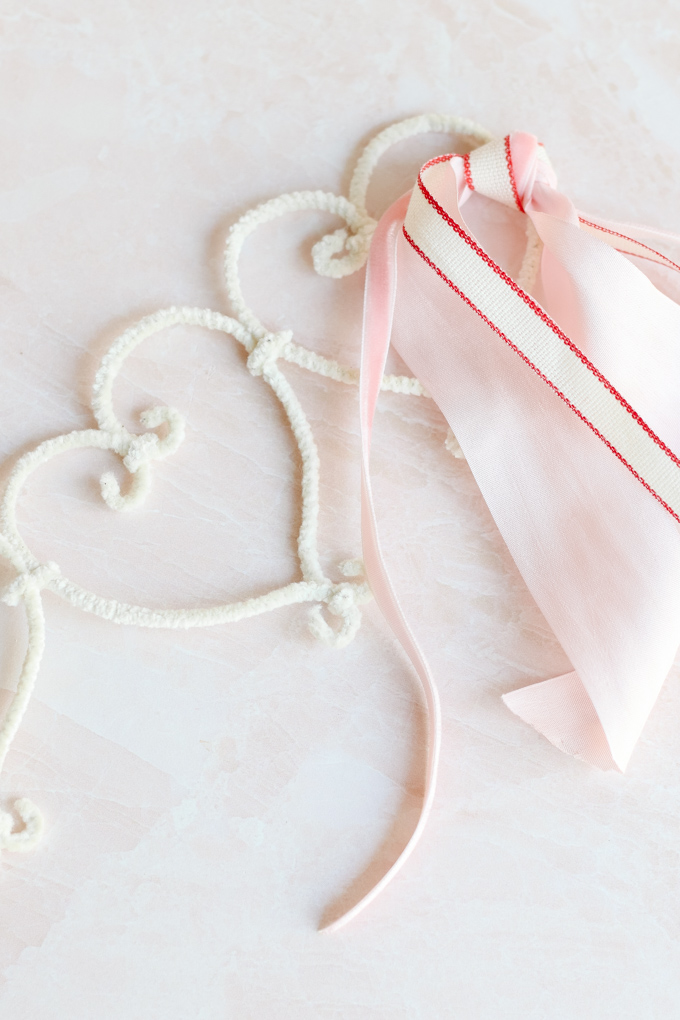 This pipe cleaner heart garland is made using a pack of their antique pipe cleaners, a template for shaping the wire and nothing fancier than your own two hands.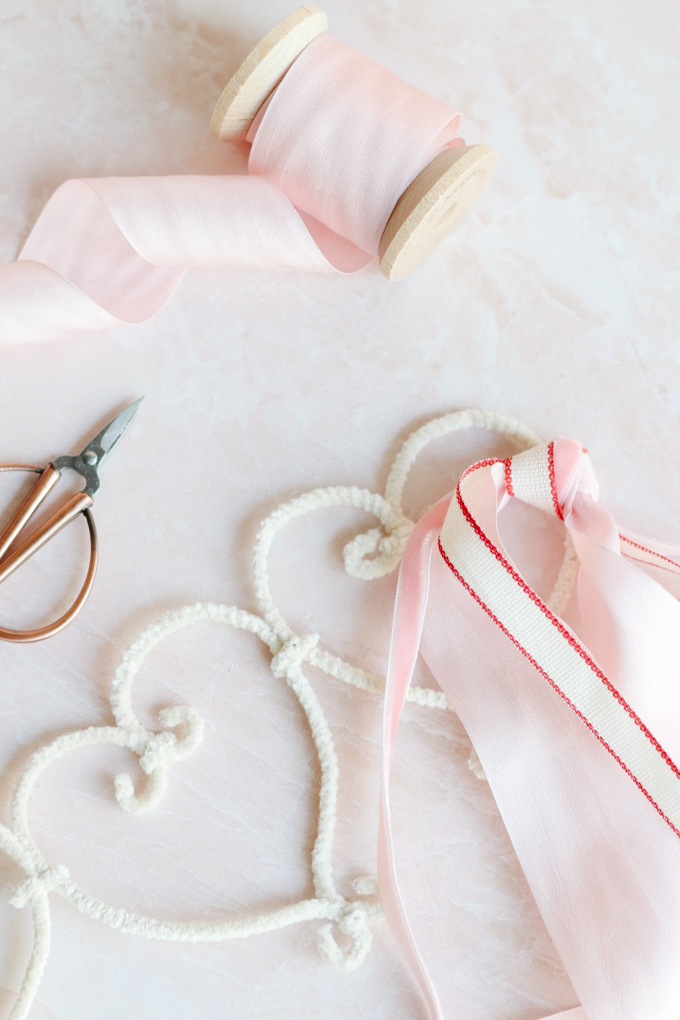 I will show you how I made this DIY Valentine's Day garland and offer a few tips that I learned along the way. And I can't wait to show you how I styled it on my Valentine's Day mantel!
How To Make A Pipe Cleaner Heart Garland
Supplies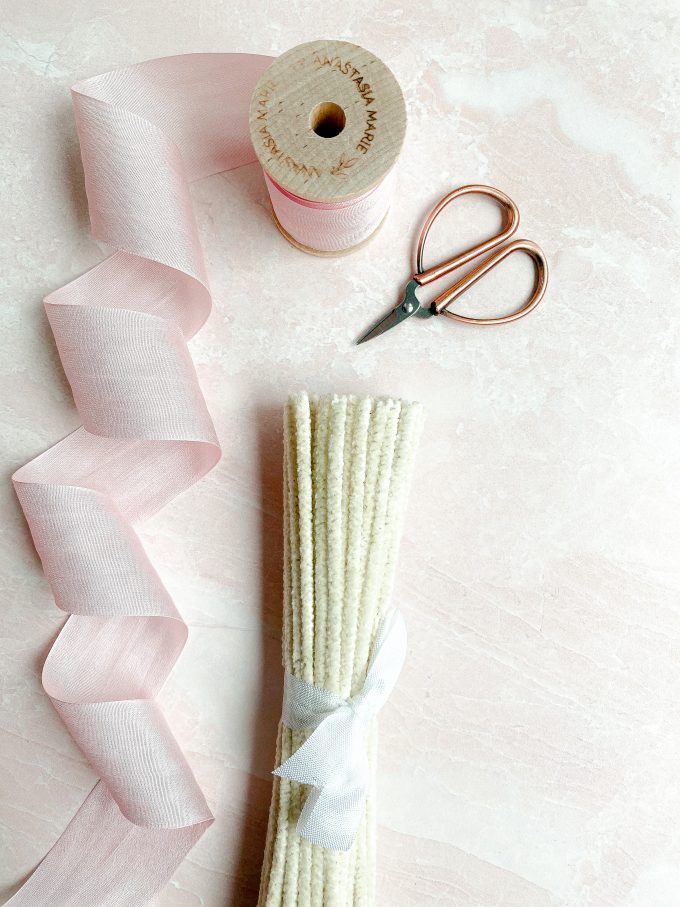 To make this simple DIY, you will need the following supplies:
Assembly Instructions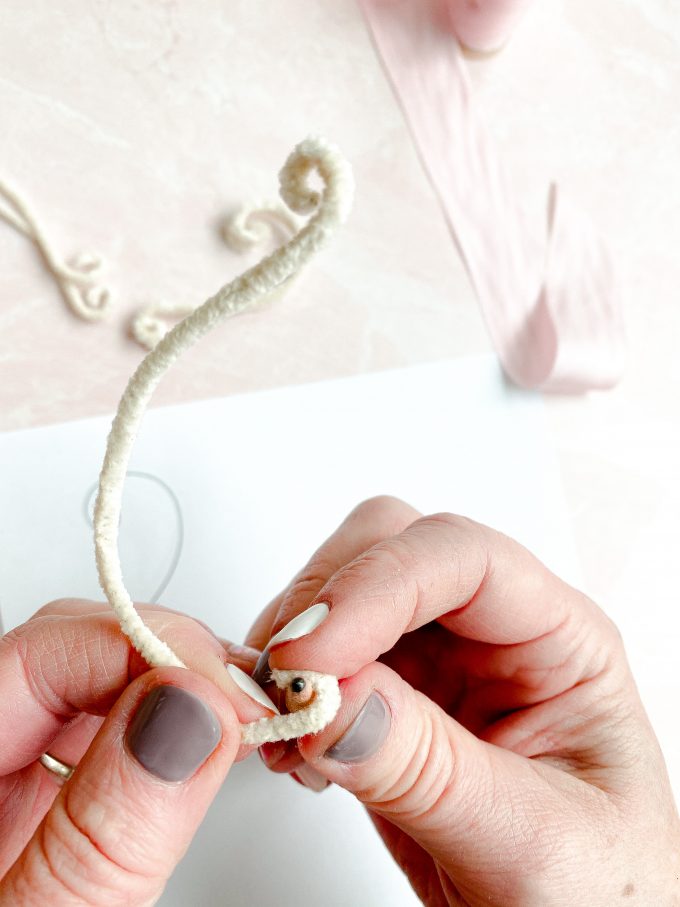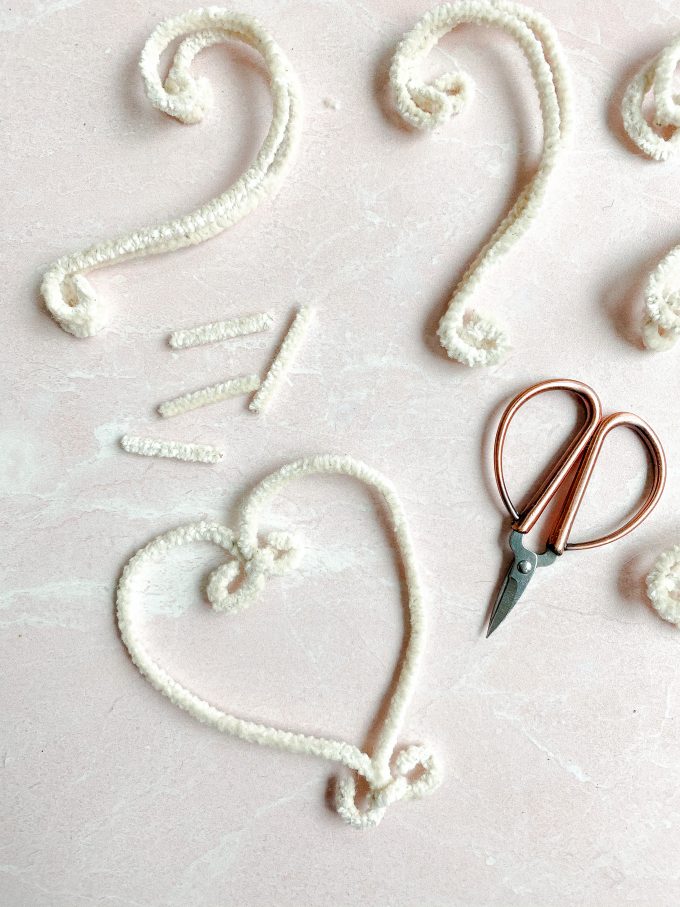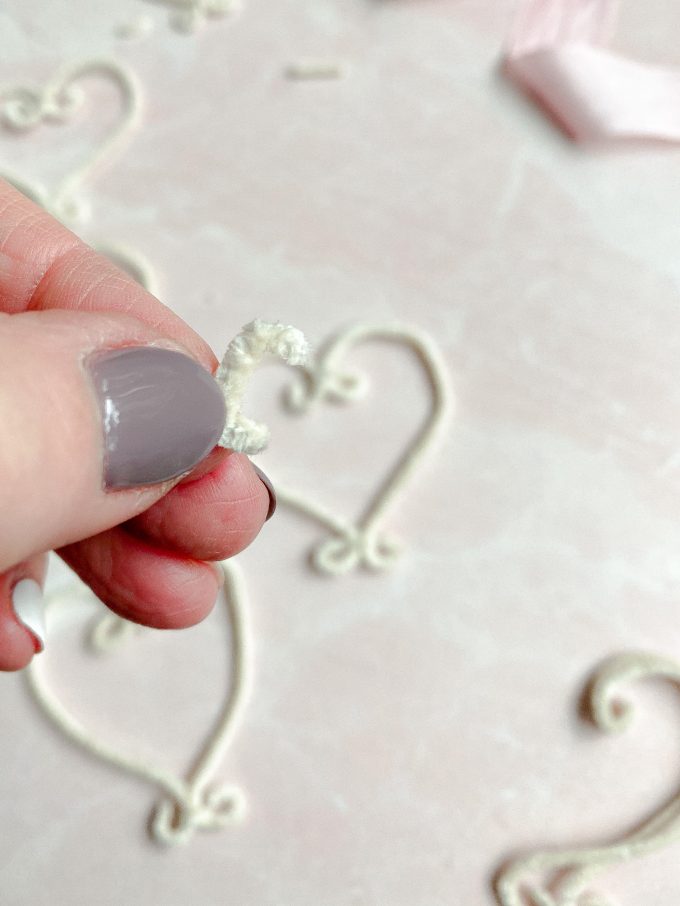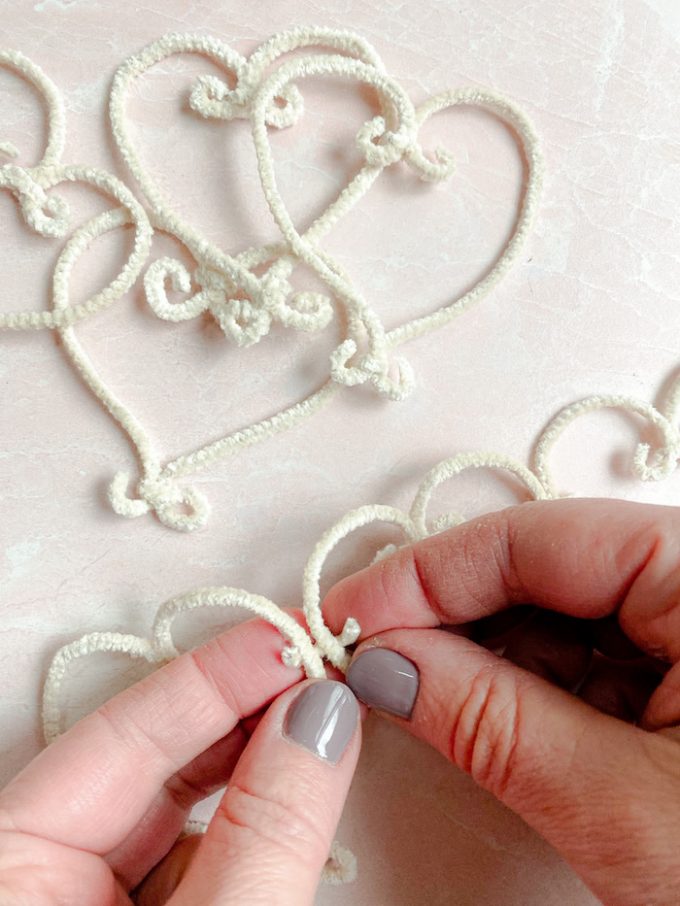 To make this DIY Valentine's Day garland, you will start by shaping each pipe cleaner using the printed template. Start at one end of the wire and use the end of the pencil to help shape the pipe cleaner. Go back to the template to adjust the shape as needed. You will need two shaped pipe cleaners to make one heart. So, keep working until you have enough pieces for your heart garland.
Next, cut pieces of pipe cleaner in about 3/4″ pieces. We will use these to assemble the hearts and link them together. Tip: turn up the ends on these pieces to look like an unused staple using the tip of your nail. Do this step before assembling the hearts.
Place two heart pieces together, stacked on top of each other. Using one of the small pieces, attach them together at the inner spiral. Repeat at the bottom spiral as well. When you unfold the two pieces they will now be attached and form a cute, whimsical heart with curlicue details.
Once you have assembled all your hearts, we will attach them using more of the small segments of pipe cleaners. Place two hearts next to each other and link them together at the outer edge. Repeat this step with all your hearts until you have a chain of hearts for your DIY Valentine's Day garland!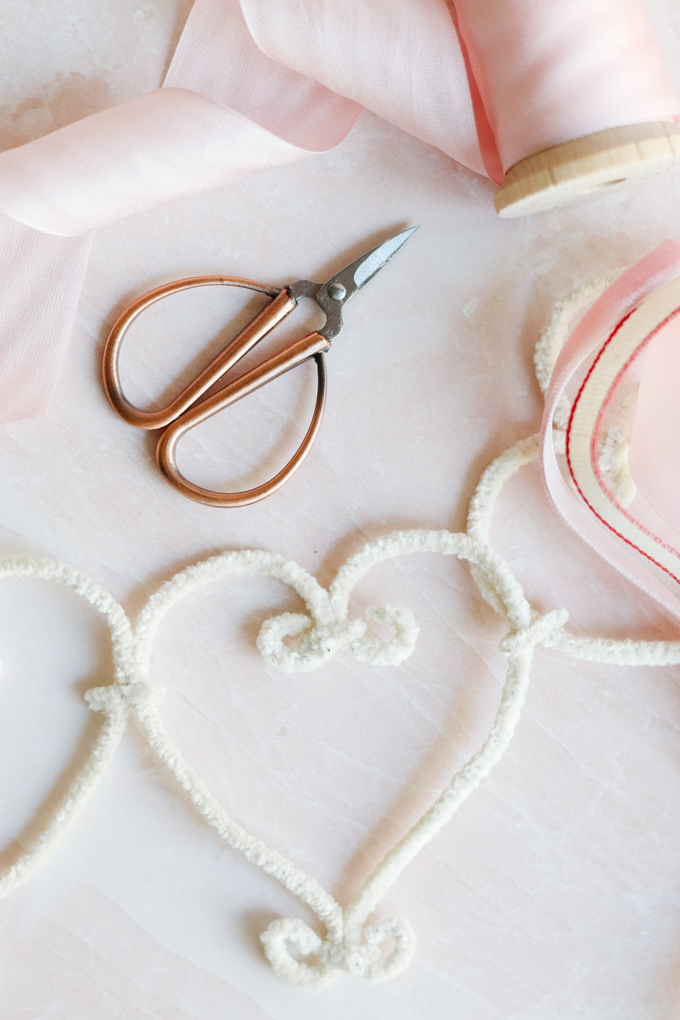 Add some pretty ribbon and some fairy lights. Because fairy lights in the winter are a necessity if you ask me!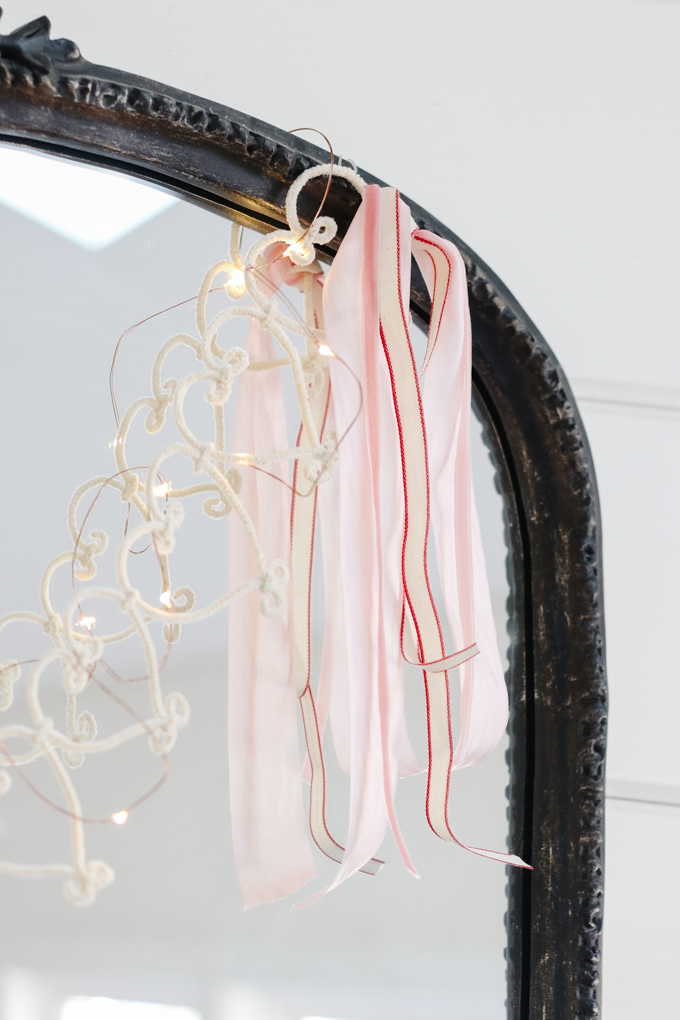 Use this DIY Valentine's Day Garland on your mantel, bookshelf, doorway or anywhere that you want to add some subtle Valentine's Day decor.
10 Best Valentine's Day Projects

Dollar Store Triple Heart Valentine's Day Wreath // Tatertots & Jello
Valentine's Day Heart Tree Tutorial // Happy Happy Nester
DIY Perfume Roller with Essential Oils // Most Lovely Things
Valentine's Day Decor Ideas // My 100 Year Old Home
Valentine's Day DIY: Clay Heart Napkin Holders // Zevy Joy

Heart Topiary DIY // Craftberry Bush
Pipe Cleaner Heart Garland // Modern Glam
Home Is Where The Heart Is FREE Printable // My Sweet Savannah
Polymer Clay Marbled Heart Ornaments // The DIY Mommy
Blooming Branches DIY // Finding Lovely
Valentine's Day Ideas from the Archives
Here are few of my favorite projects from years past. As always, you can find all holiday posts in the menu under Holidays. Thank you for following along!