These Fun Homemade Valentine's Day Cards are made with personalized air dry clay messages for your valentine. See how easy it is to make them!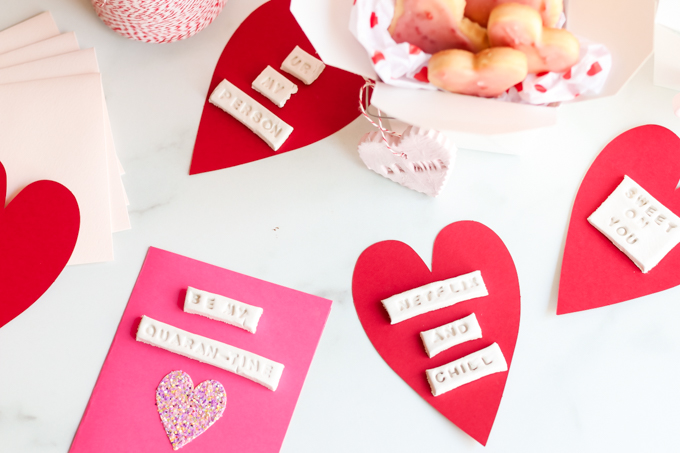 I am joining Happy Happy Nester, My 100 Year Old Home and Finding Lovely for a 4 day series of Valentine's Day ideas! So much creativity and inspiration. Here is the schedule and links to the other posts:
Fun Homemade Valentine's Day Cards
Let's get started on these fun cards with air dry clay messages.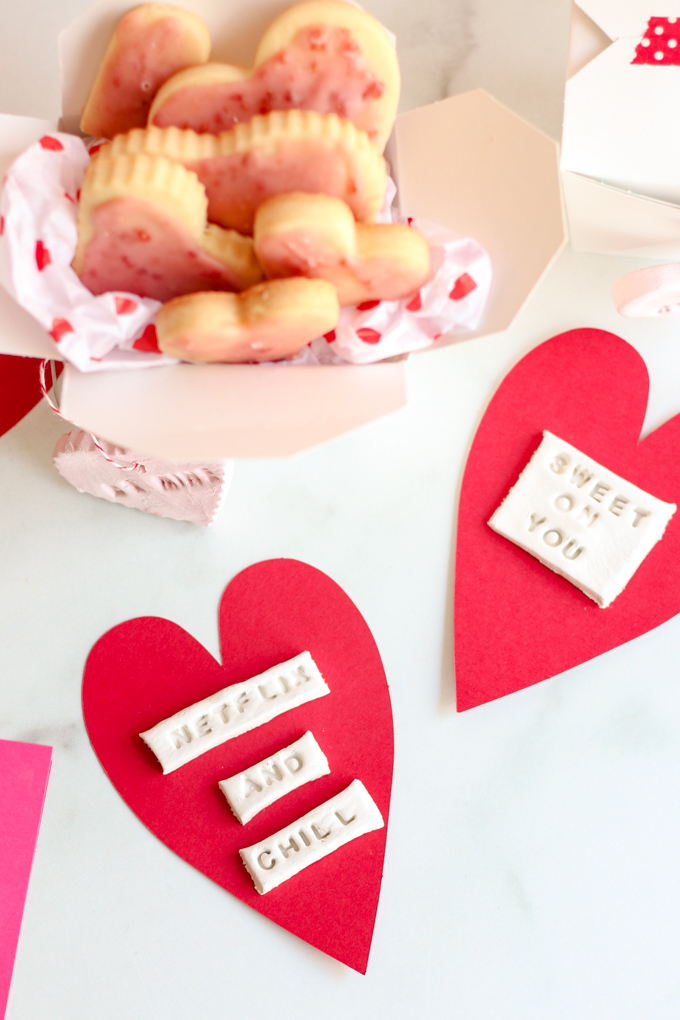 These cards are so easy to make. I love that you can personalize your messages and get creative. By using air dry clay, and stamping the messages, these cards are unique and different.
Supplies for making homemade valentines
Here are the supplies you will need to create these homemade valentines.
Valentine's Cards With Clay Messages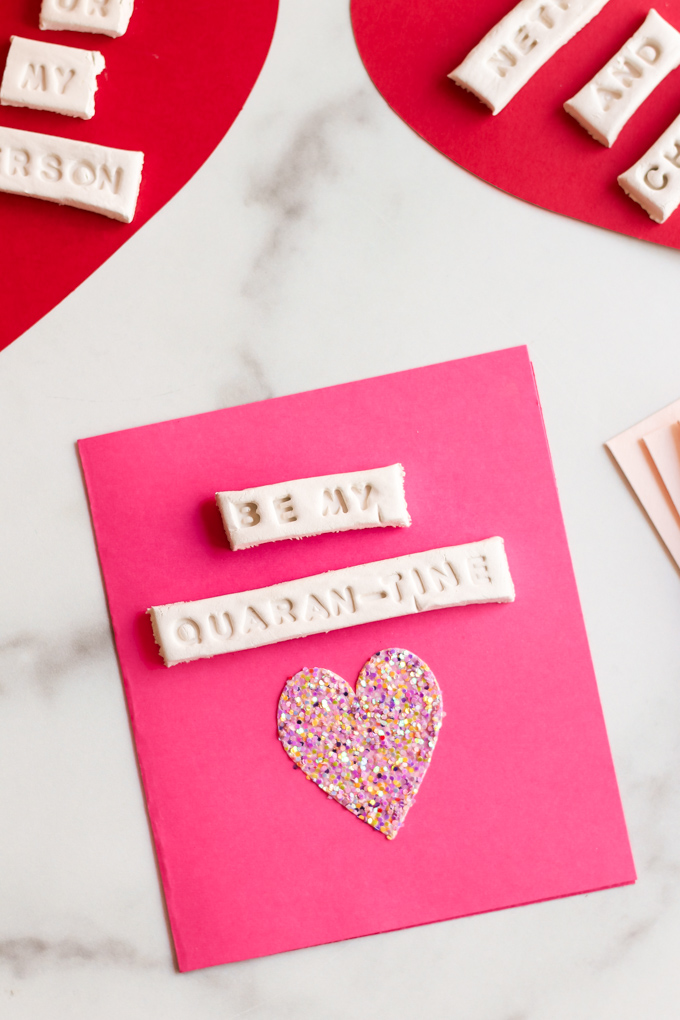 The first step to making these cute heart cards is to make your air dry clay messages.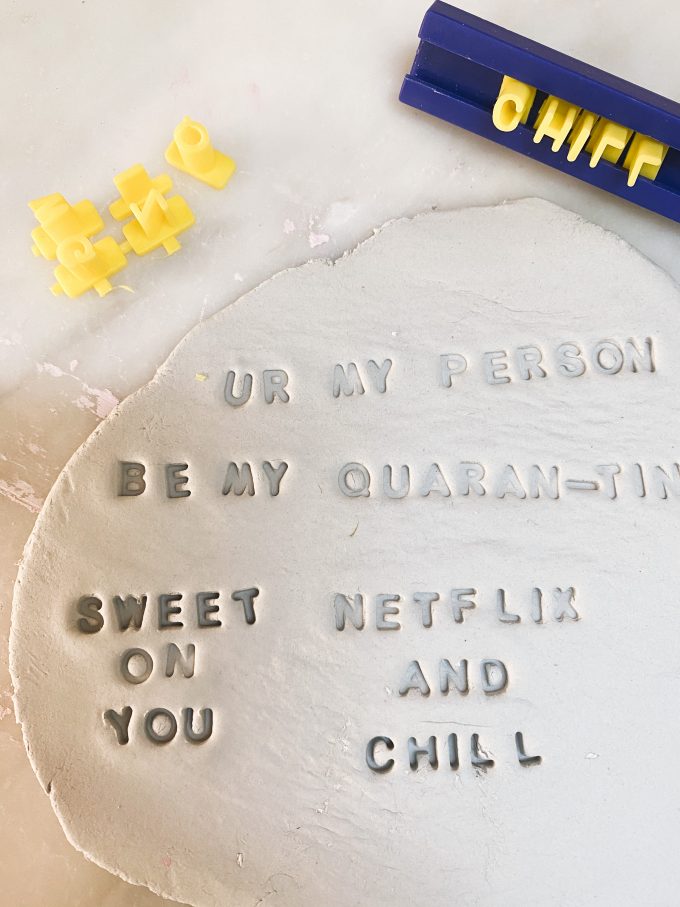 You can find the full instructions for rolling out and stamping the air dry clay in this post: Air Dry Clay Gift Tags. Use a pizza cutter to cut out the clay into strips with your words.
Once your clay has hardened, use a glue gun to attach the messages to your cards.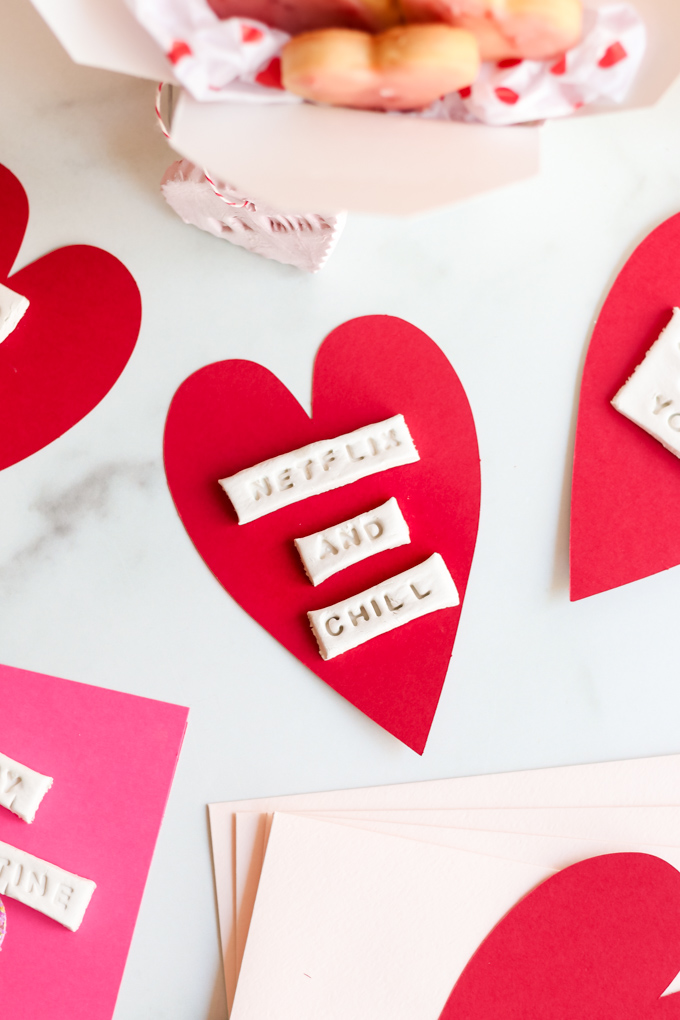 I found these cute heart cards at Papersource but linked similar ones HERE. You could also use bright colored paper and fold in half, or cut hearts out of it. Anything goes with these fun cards.
And that's really all there is to making these fun homemade Valentine's Day cards. I love how simple, yet unique they are.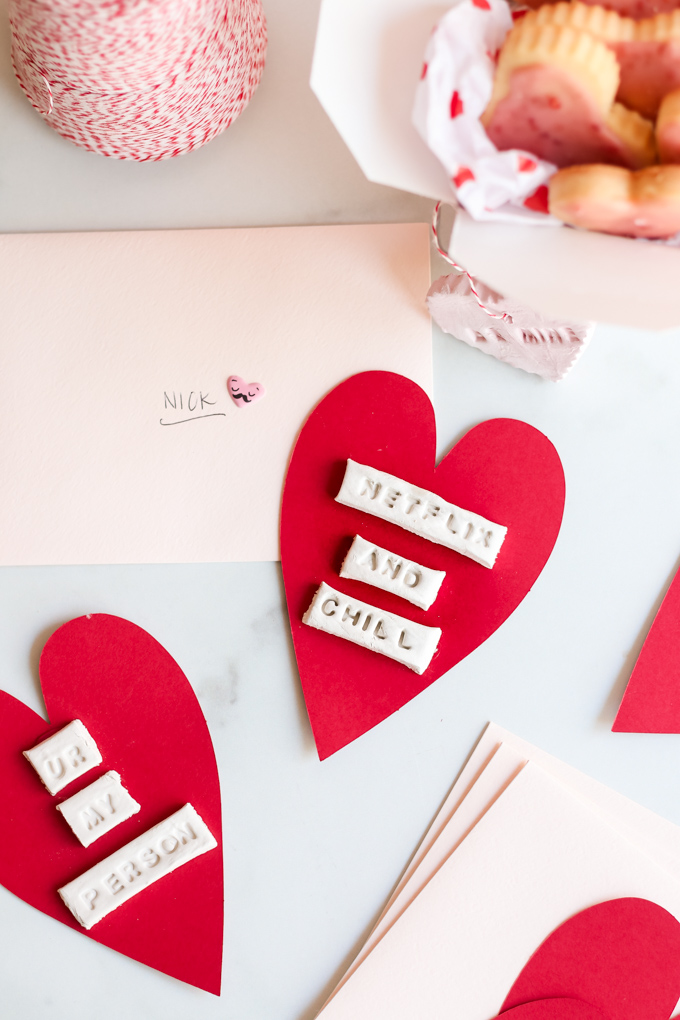 They go perfectly with a box of cute heart shaped shortbread cookies.
Unique and Creative Valentine's Day Cards
As promised, here are my friends beautiful ideas for the best Valentine's Day Cards.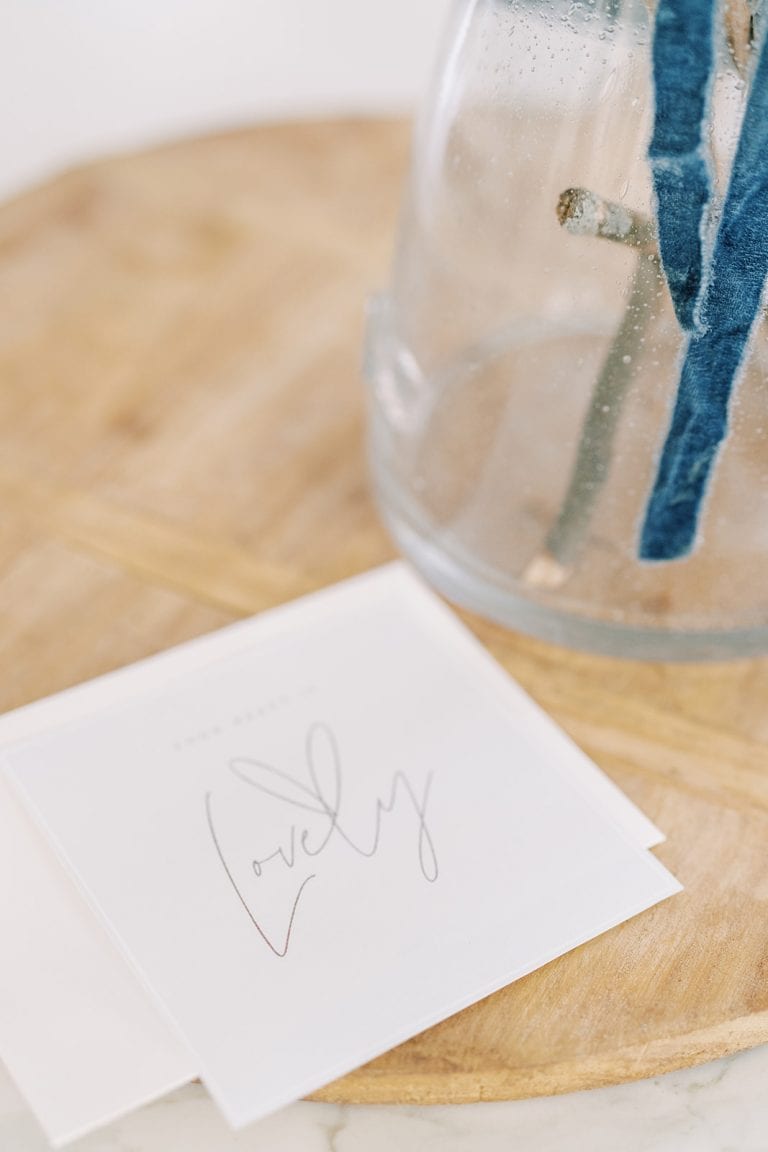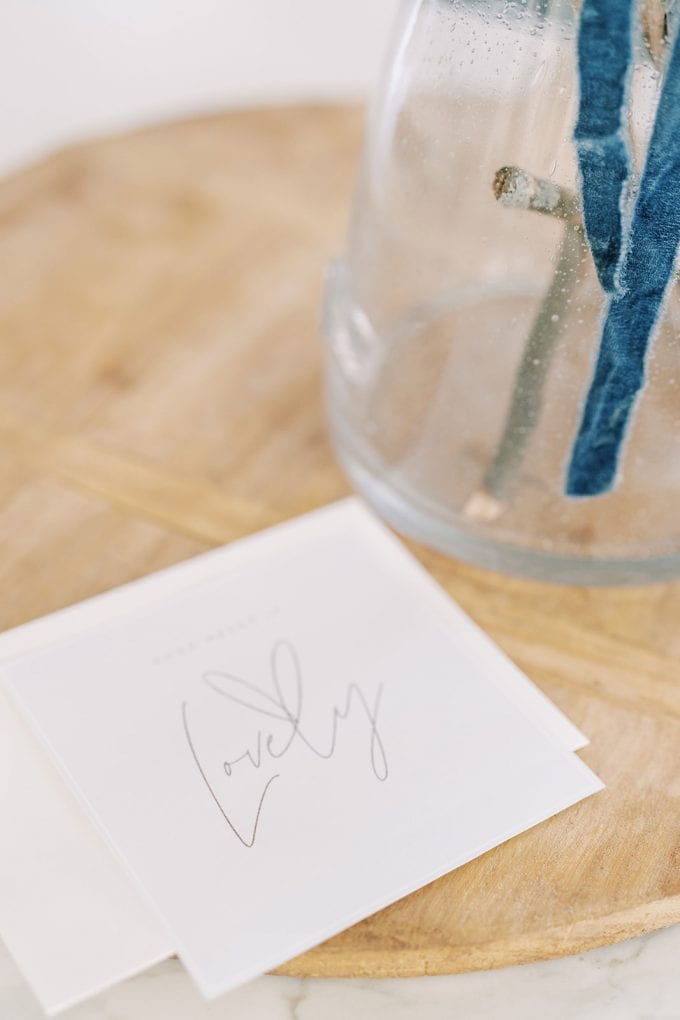 A sweet message to give to anyone this Valentine's Day from Finding Lovely.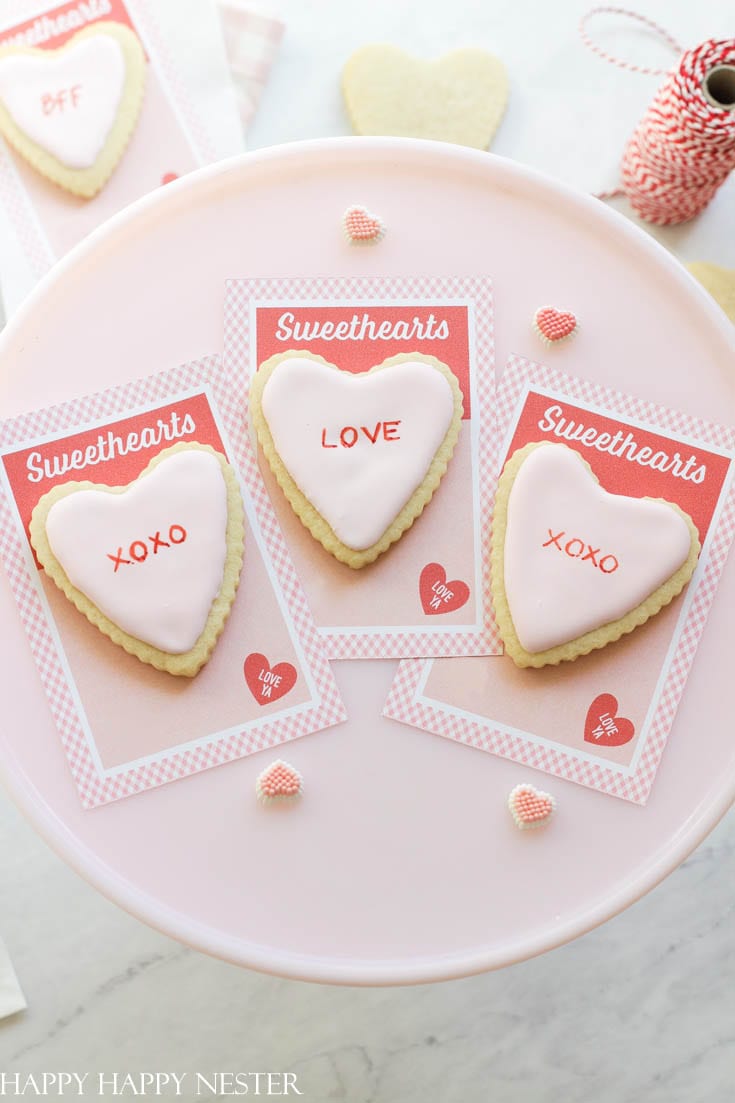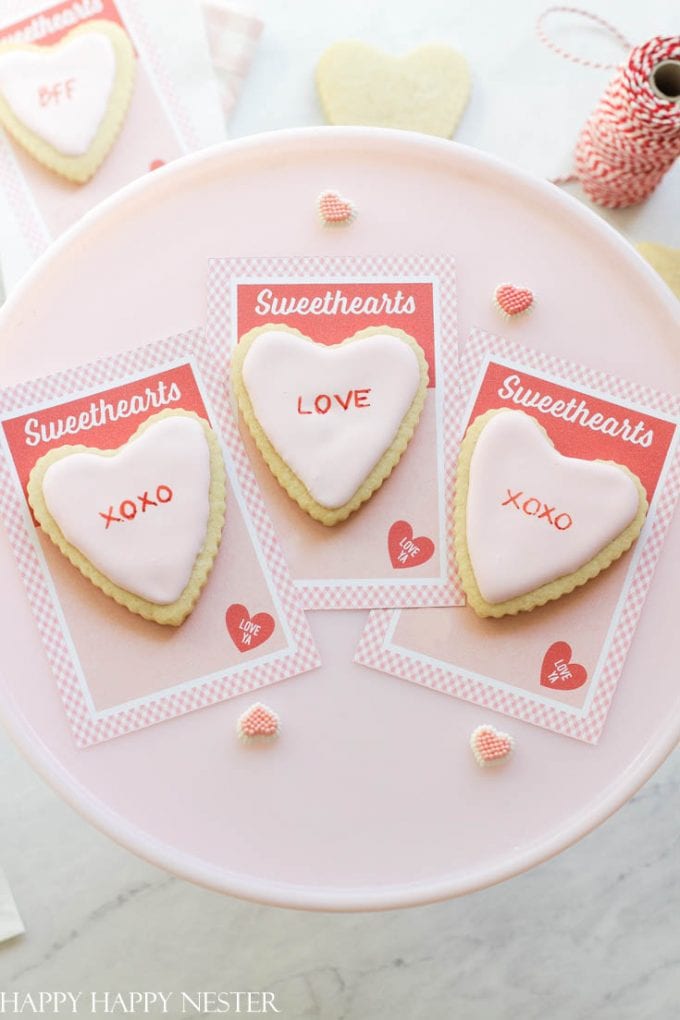 Create this fun Valentine's Day Card cookie. It's a cute card and a treat all in one.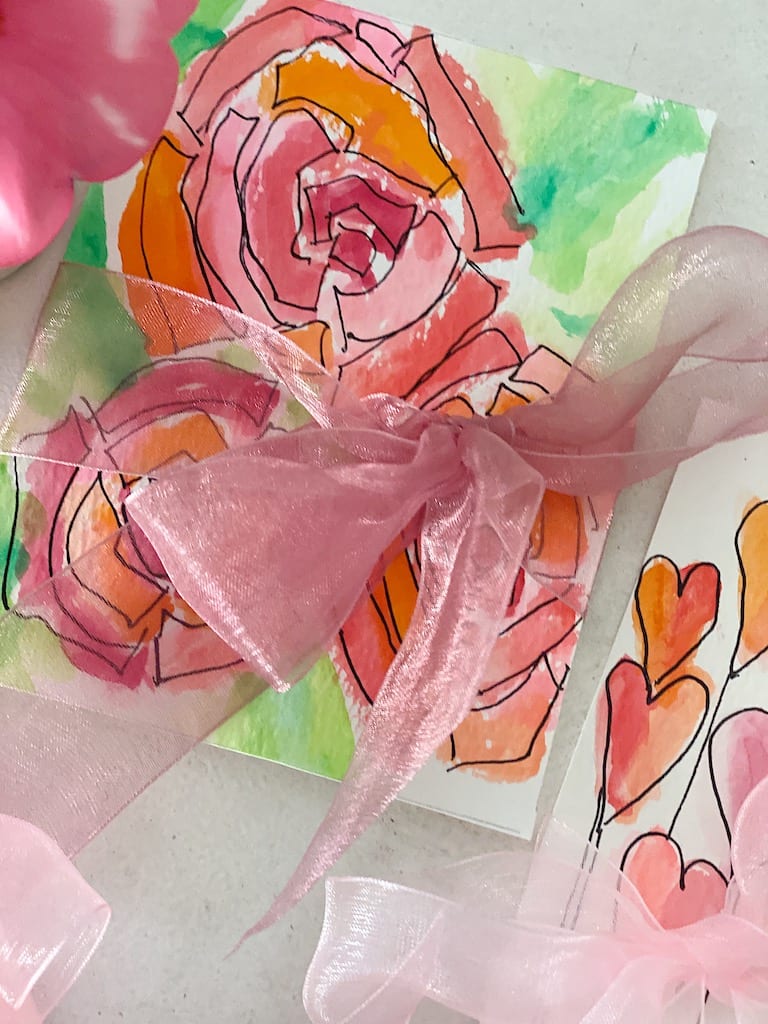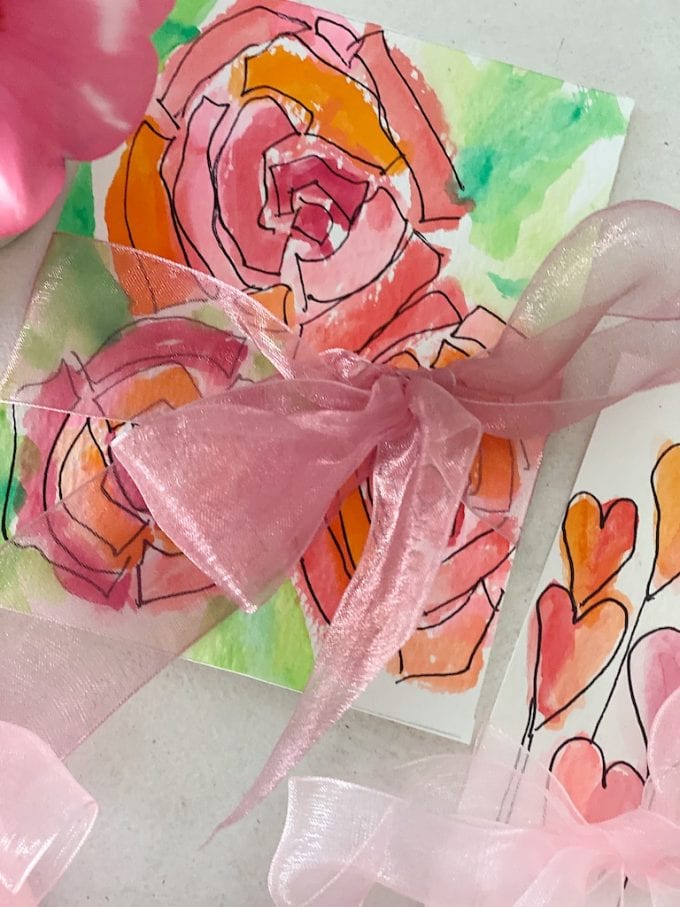 Today Leslie is teaching a very fun paint your own Valentine's Day Cards DIY. These hand-painted cards look amazing and are very easy to make!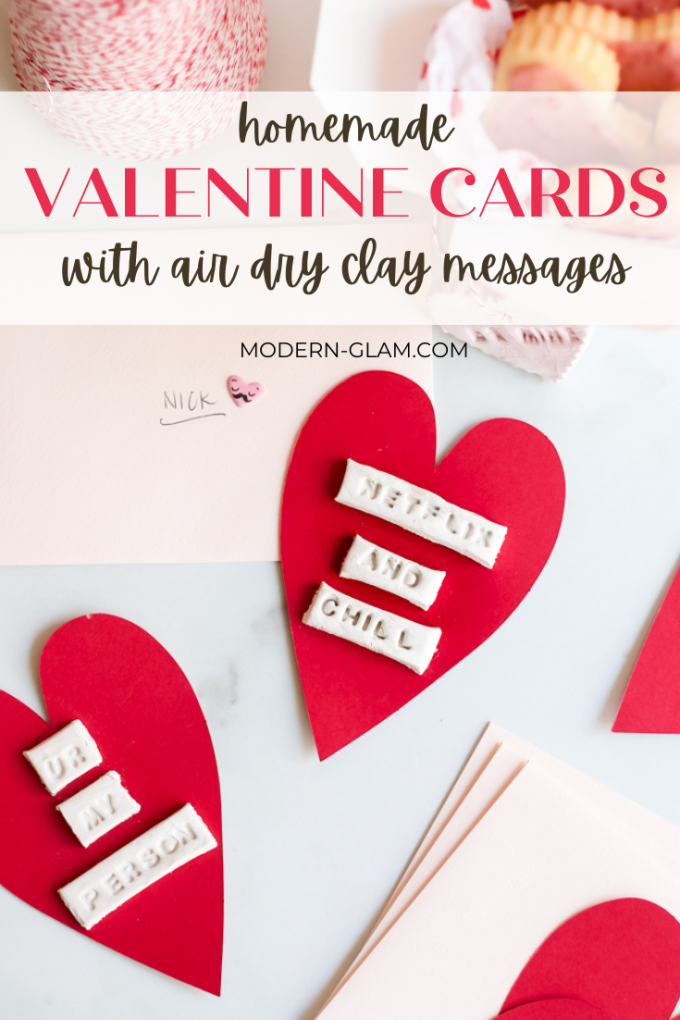 More Valentine's Day DIY Ideas From The Archives