This post has been sponsored by American Greetings. All thoughts and opinions are my own.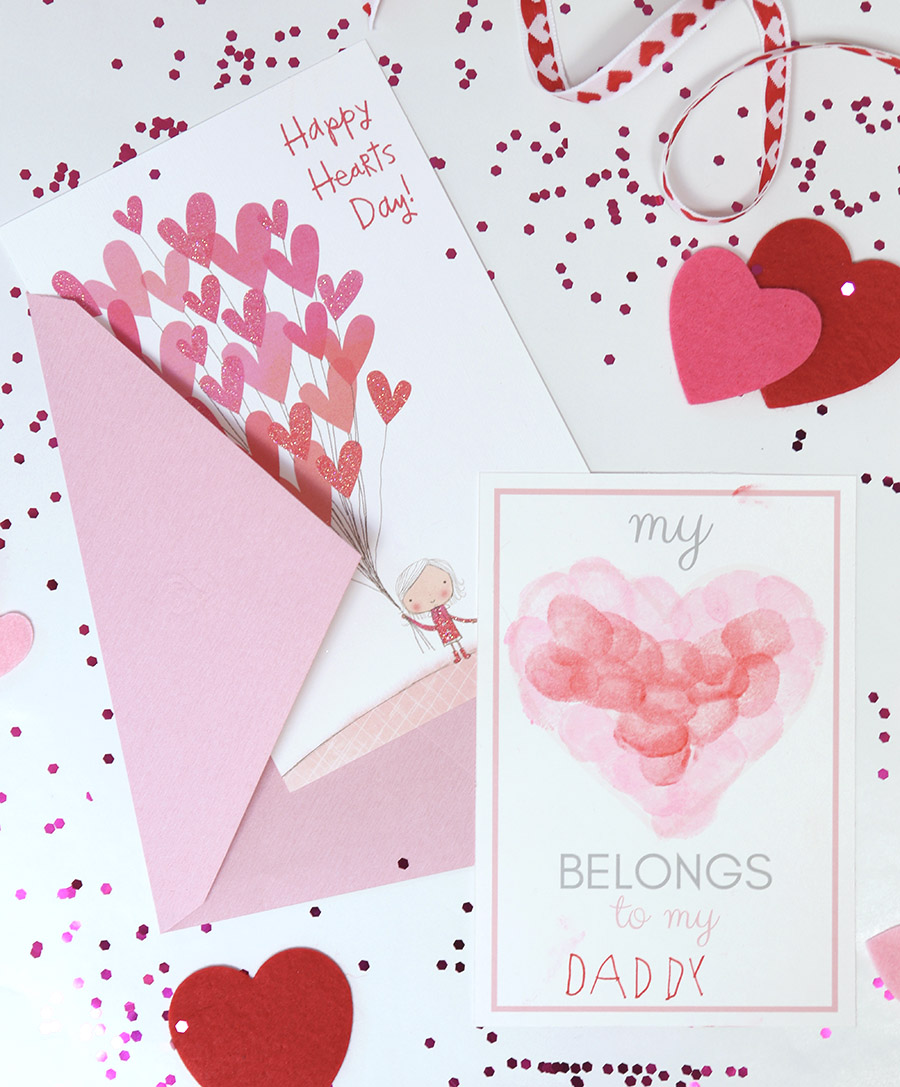 Valentine's Day is one of my favorite ways to get over my post-holiday hangover. Brightening up the dull winter months with a holiday focused on showing those around you how much you care makes my heart happier!
And selecting a special Valentine's Day card is a ritual that I love doing. No matter the occasion, taking the time to read each one in order to find the perfect card for your recipient is time well spent in my opinion! And it helps when Target has the best selection of greeting cards!
In a world where almost all correspondence has become digital, the act of giving a card still remains popular. And thank goodness for that! I am a firm believer that exchanging cards will never go out of style!
Valentine's Day Kids Thumbprint Art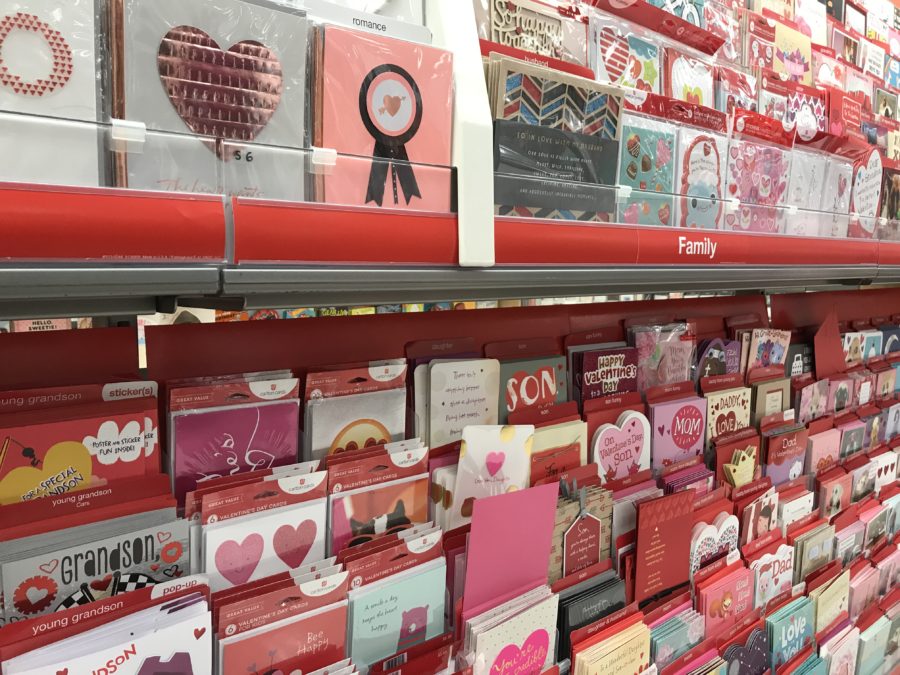 When I was in Target this past week I couldn't help but notice the cheery card section. And it was filled to be the brim with Valentine's Day cards. After perusing the card aisle, I selected the sweetest American Greetings card when a lightbulb went off in my head! I knew the perfect thing to add to this Valentine's Day card to make it a sentimental keepsake. A personalized Valentine's Day Kids Thumbprint Art printable that you can slip right into your Valentine's Day card!
Thumbprint Art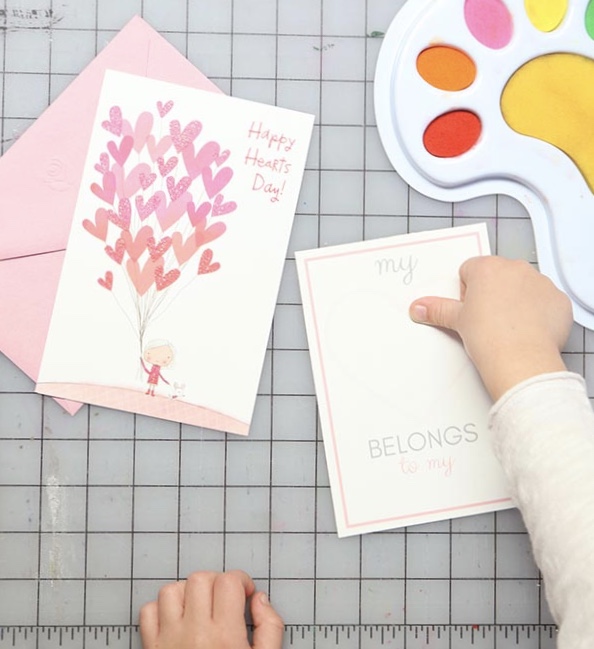 Being inside during the winter months has my kids doing a lot of artwork. They have recently been experimenting with thumbprint art! It's amazing what you can draw starting with a simple fingerprint! I came up with this easy kids craft that fits perfectly inside your American Greetings Valentine's Day card! My kids had so much fun getting creative with how they decorated their art. And I just love that it captures their tiny fingerprints!
I chose this American Greetings card because of the simplicity of the design. I love the cute drawing of the little girl carrying a big bunch of heart balloons. And the balloons look like thumbprint art themselves! The inside message is blank, which I love because it allows your child to write their own sweet sentiment. I knew this design would work perfectly with this project.
Supplies
All you need for this project is:
American Greetings Valentine's Day Card
Valentine's Day Kids Thumbprint Art printable (download here)
Cardstock
Stamp Pad
Pen
Scissors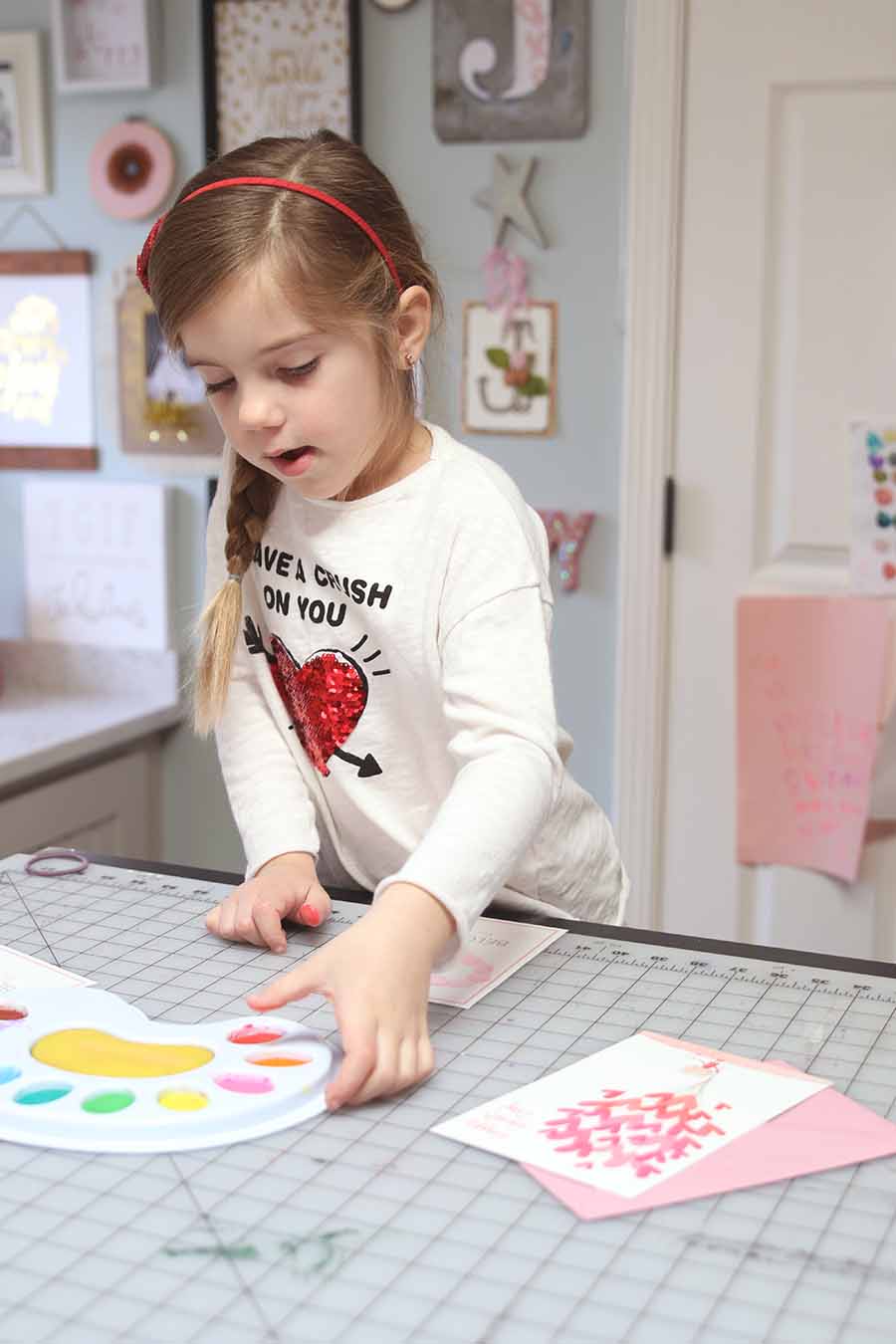 Instructions
Once you have downloaded and printed the file onto cardstock paper, cut around the border to make sure it fits perfectly inside your American Greetings Valentine's Day card.
Next, get out your stamp pads and get creative! Fill in the heart shape with thumbprints. My daughter chose to stick with pinks and reds but she also thought about doing a rainbow pattern too!
After your child is done with their thumbprints, fill out the bottom section with the recipient of the card. This project is the perfect Valentine's Day gift for parents, grandparents, babysitters or anyone special in your child's life!
Slip the now-finished artwork into your American Greetings Valentine's Day card!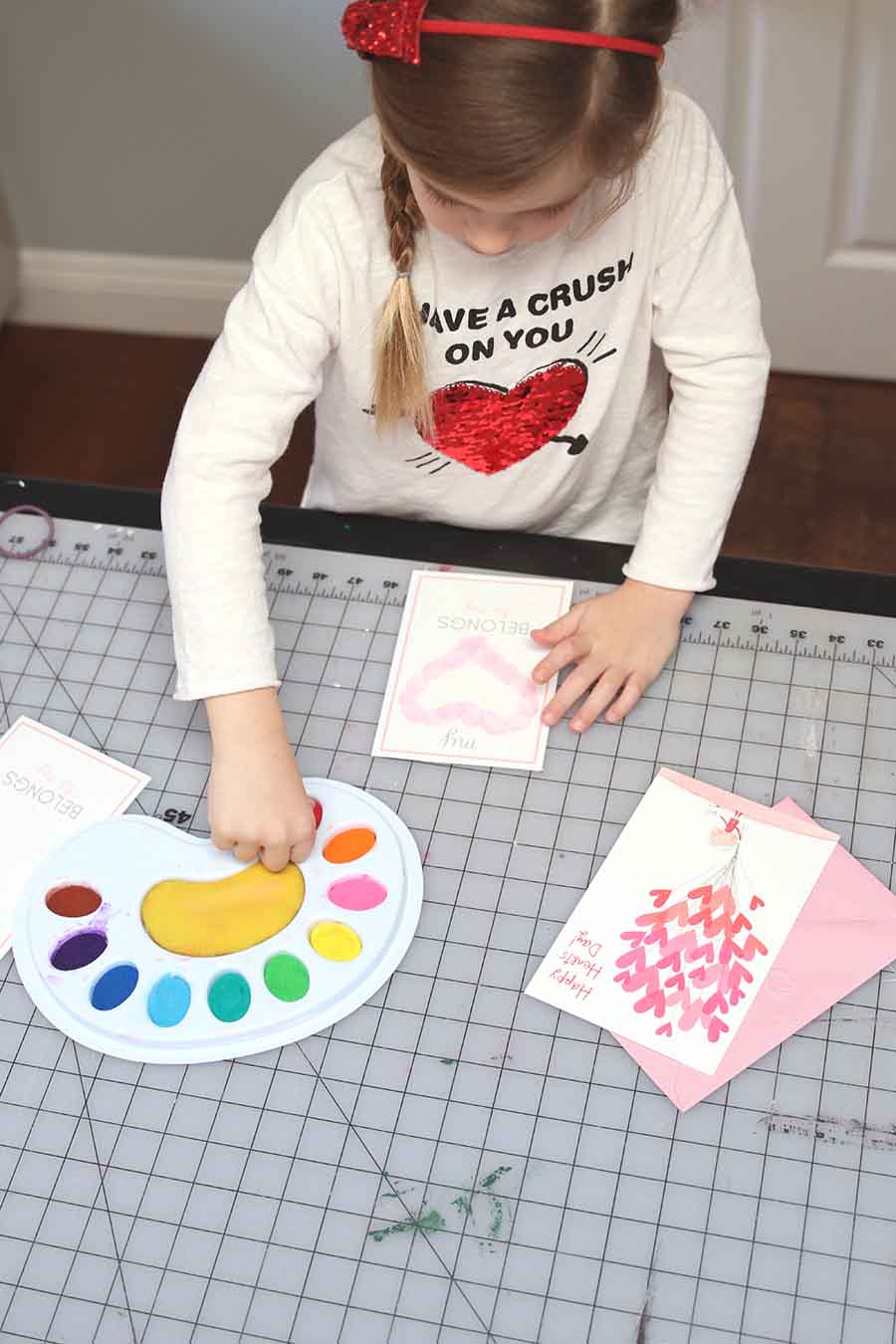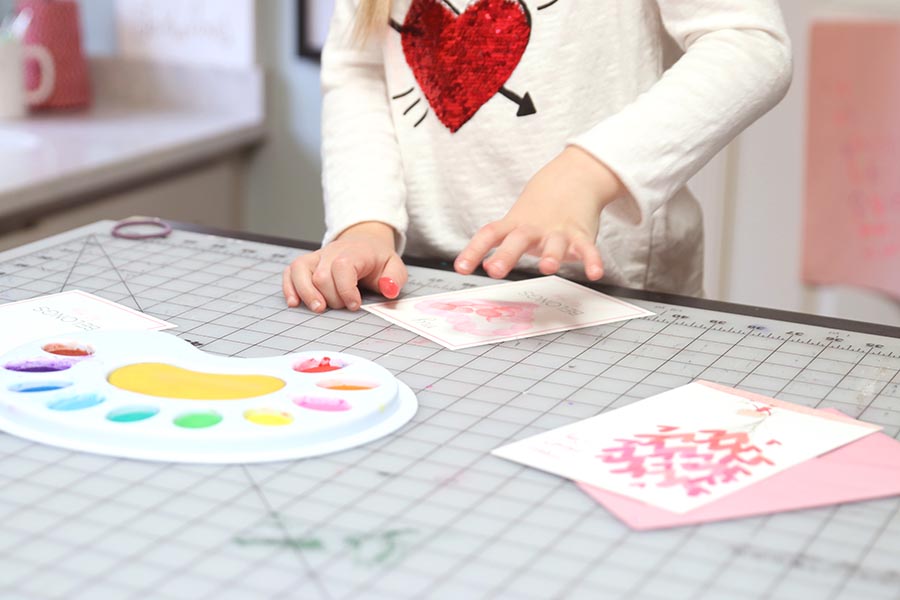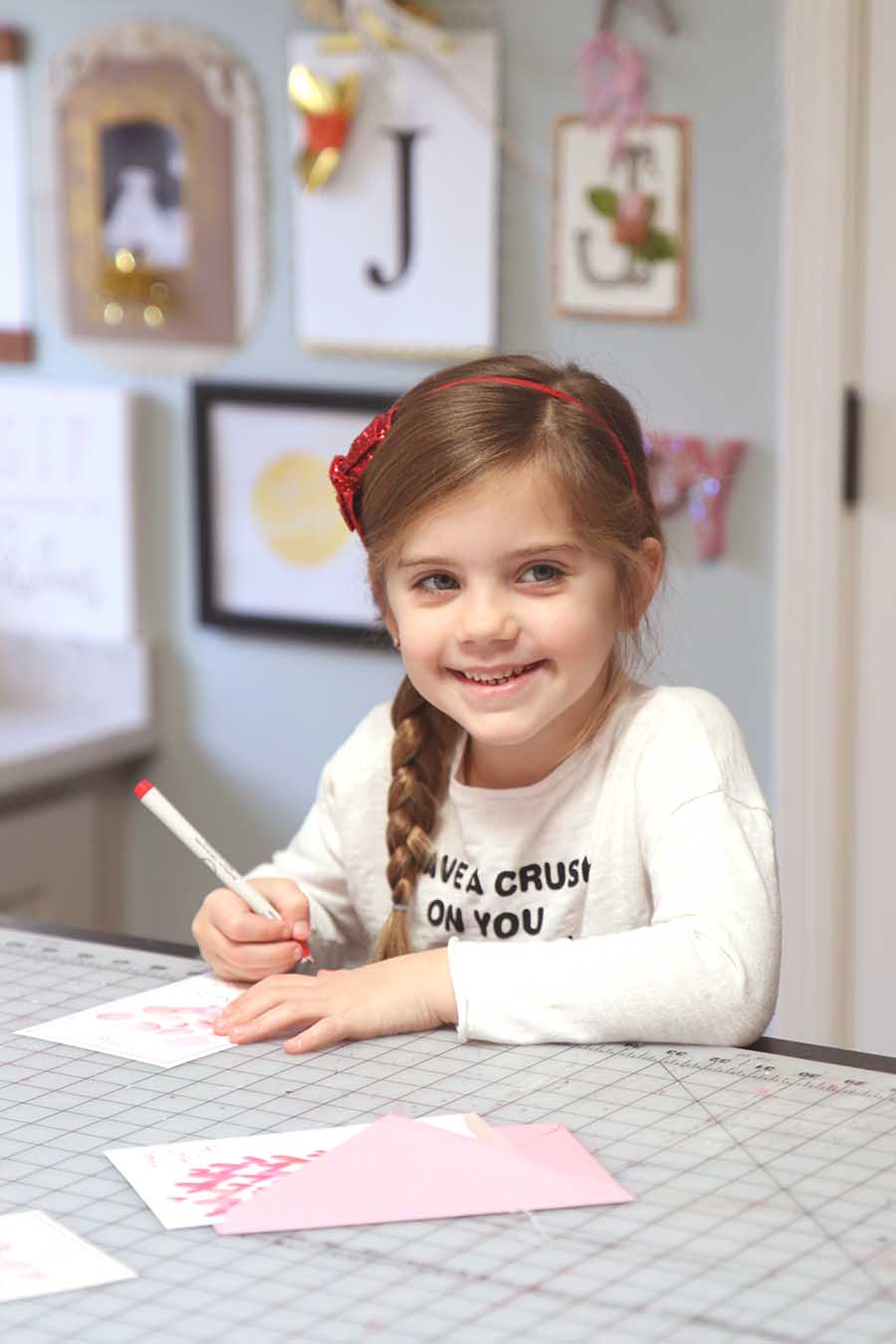 This will for sure be a keepsake that the recipient will treasure. What a perfect addition to your Valentine's Day card! When shopping for your Valentine's Day cards this year, be sure to check out the fun and unique options offered by American Greetings at Target!
Download Printable
To download the free Thumbprint Art printable click HERE
Pin It