Creating a cozy home for winter is so easy to do! I will show you 5 was to cozy up your home for winter that are simple and go a long way in creating a welcome haven within your home.
Winter can be dull and dreary. After the holidays are over and the seasonal decor is put away, our homes can seem bleak. I know that most of us are searching for ways to warm up our homes in between the holidays and spring! Check out these 5 ways to cozy up your home for winter. Hopefully you will find inspiration to help make your home a haven from the outdoor elements!
5 Ways To Cozy Up Your Home for Winter
Move your furniture around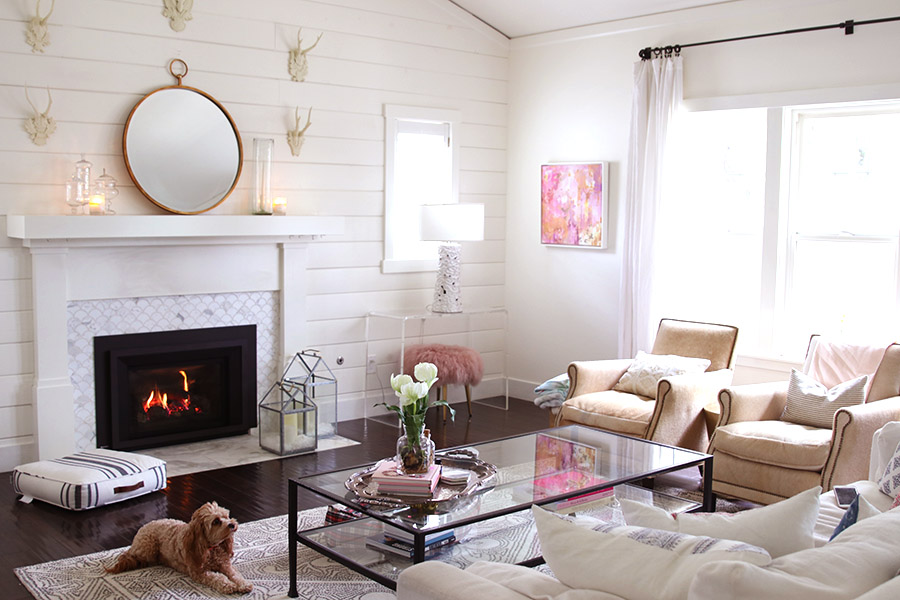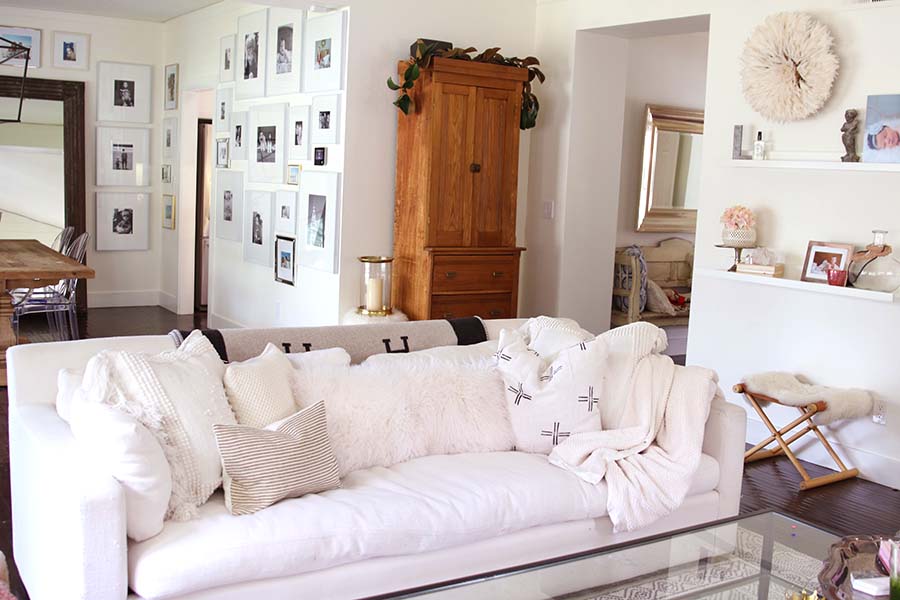 One of my favorite ways to add cozy to your home is by switching up your furniture arrangement. In the winter I move my sofa to face the fireplace which creates a cozier vibe. I also add extra seating because my family loves to warm up by the fire! This simple task of switching up your furniture placement can have major impact on how warm your home feels.
Lights & Candles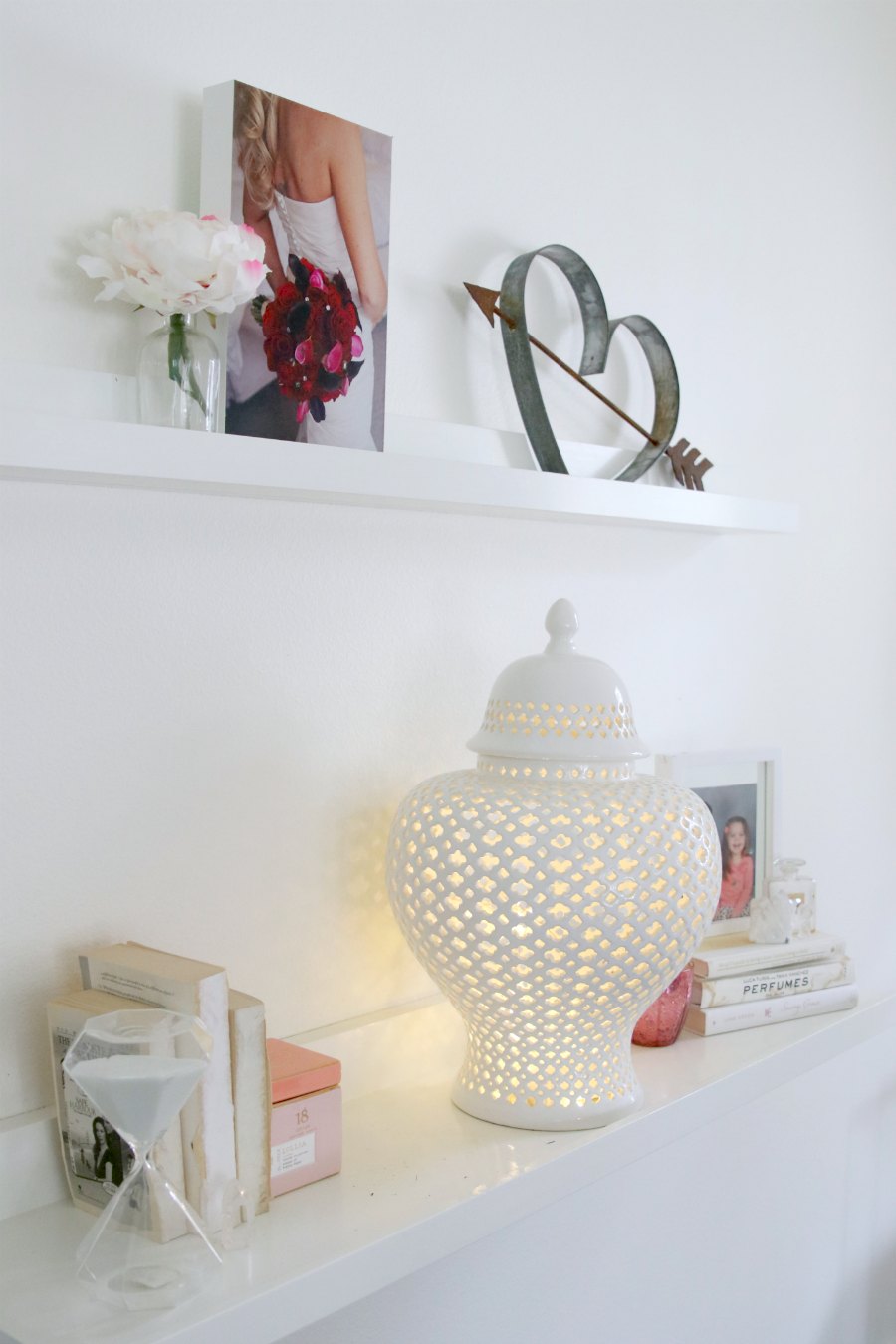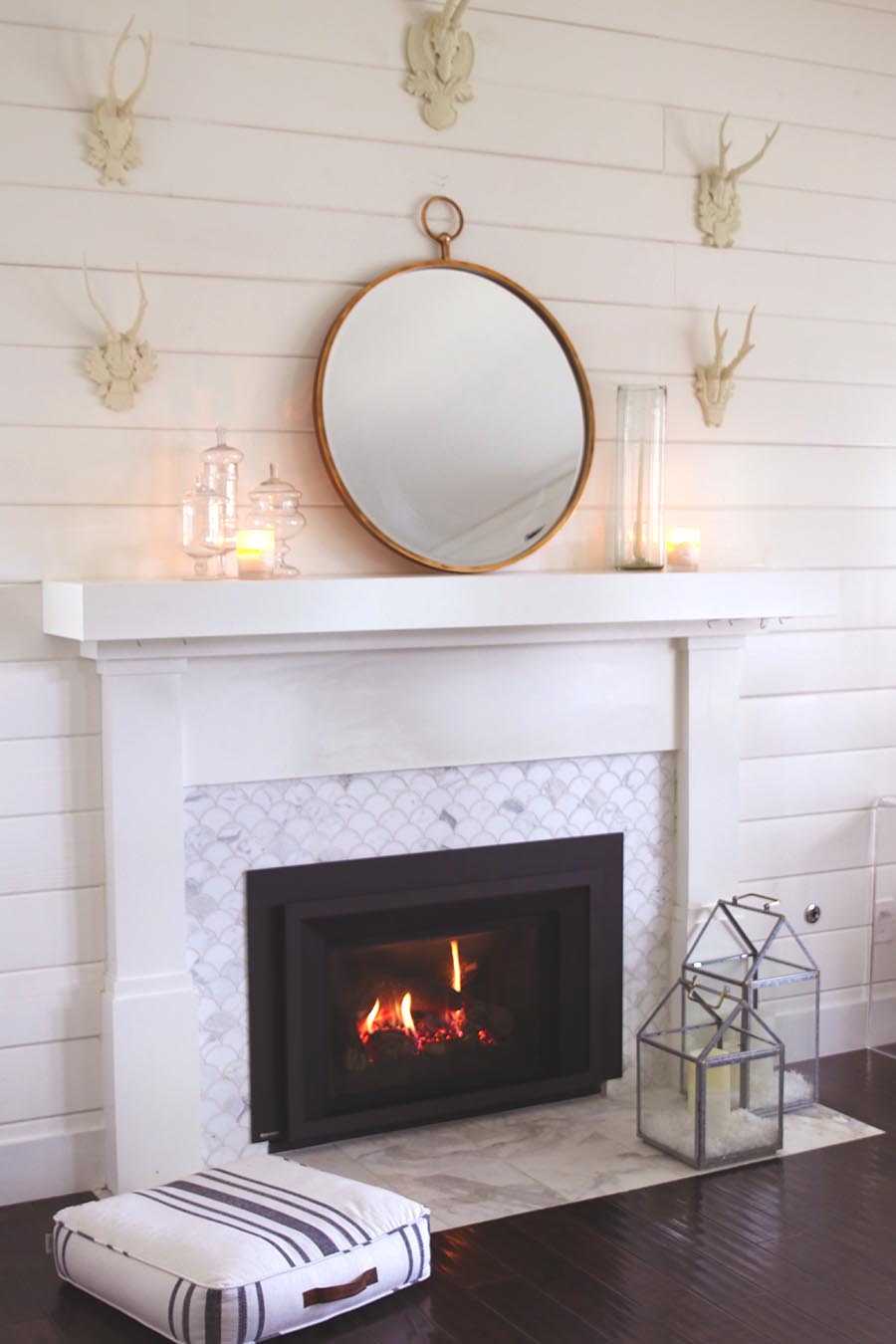 One of my favorite ways to add instant warmth and cozy vibes is through the use of candles and twinkle lights! These battery operated lights can be placed in jars or sprinkled on a shelf. They are perfect for adding a little glimmer and glow to a vignette. And I love that they are on a timer so there's no need to remember to turn them on each time!
And to say I am a candle connoisseur is an understatement. I love candles all year long! I love that they can transform the mood of your space through the power of scent! Cinnamon and clove in the fall, pine and mint in the winter, fresh lemon in the spring and sweet florals in the summer are my go-to's. Check out some of my favorites below!

Blankets and Throws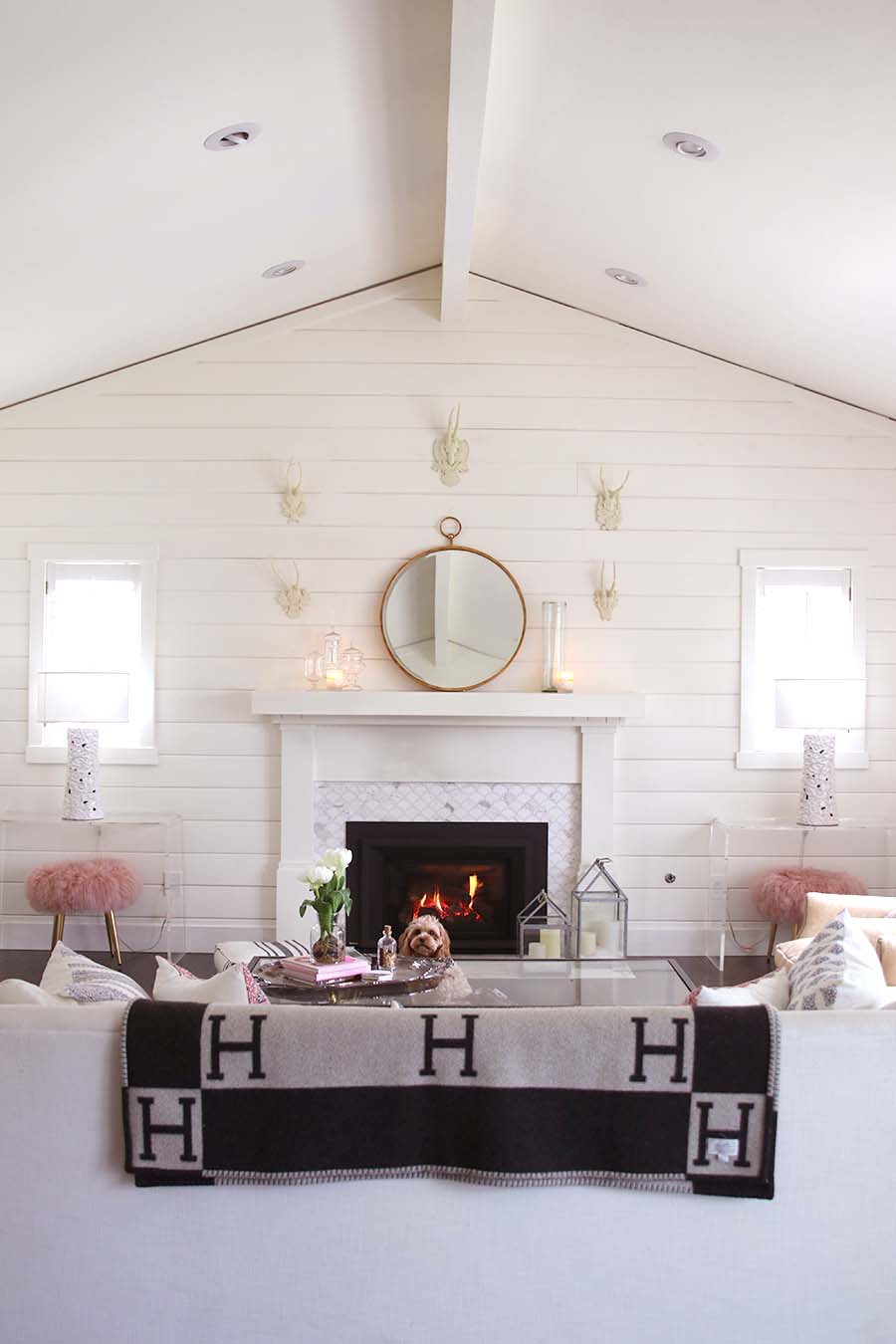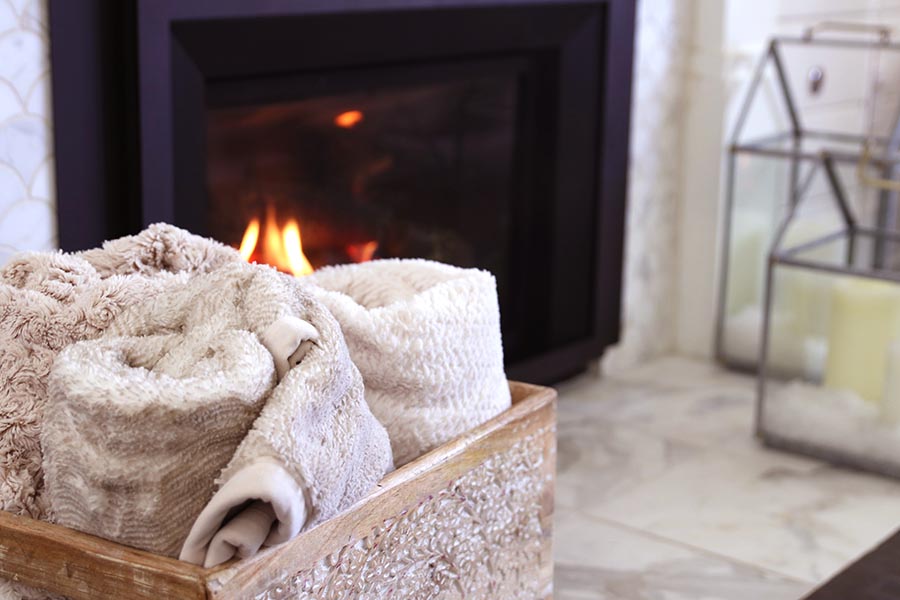 Blankets are essential in the winter months to keep warm. Keep them close at hand so that guests feel welcome to grab one. I love this one we have draped across the back of the couch. We also have a basket filled with enough blankets for each family member, plus some. I love cable knit, faux fur, fleece and wool varieties. You can't go wrong with a great mix!

Winter Whites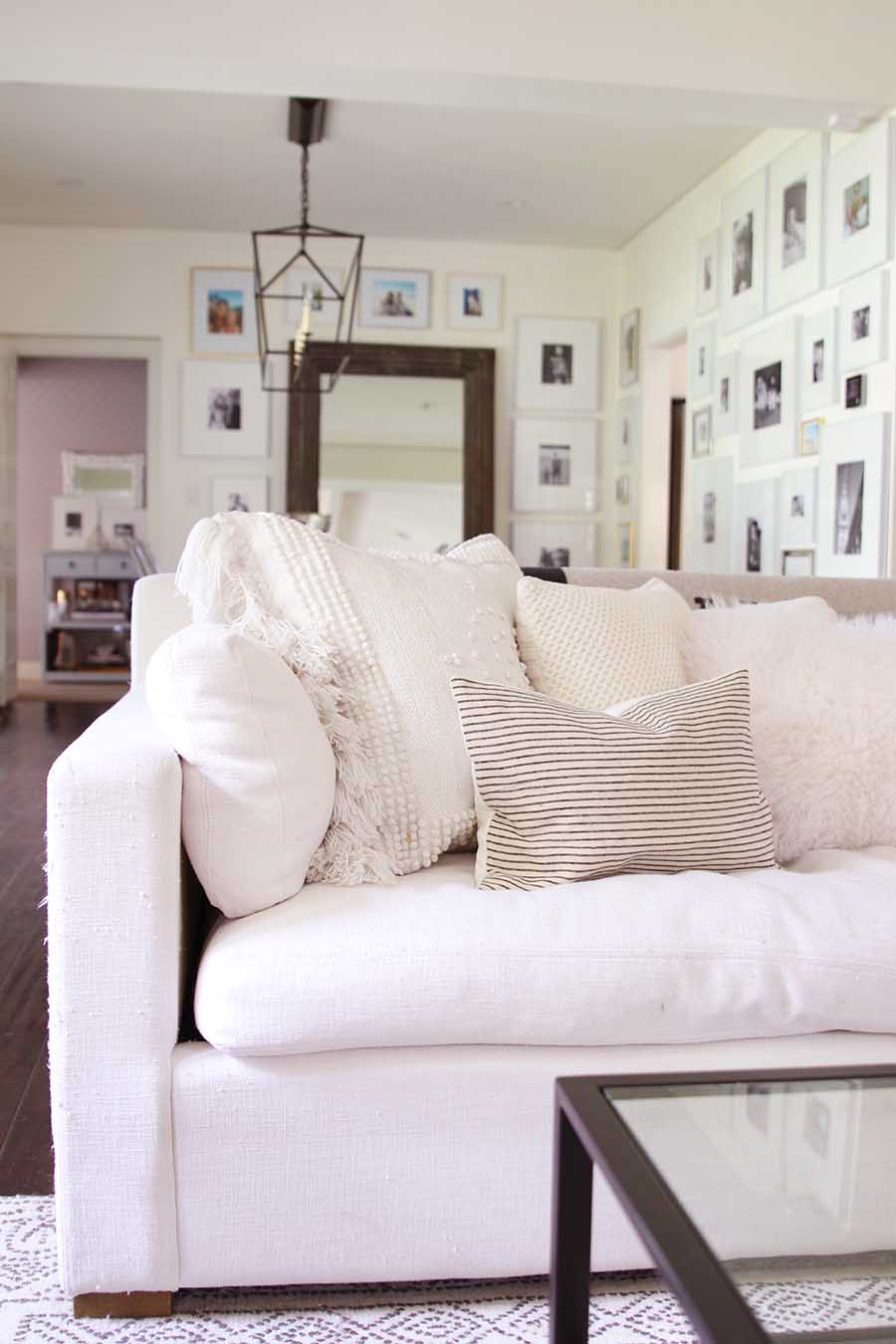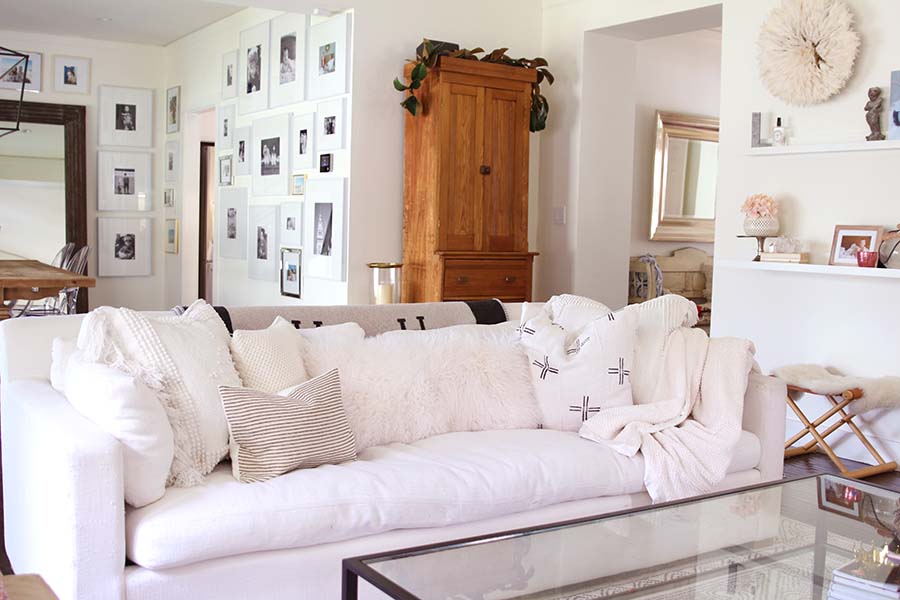 After the hustle and bustle of the holiday season and all the bright decor that comes along with it, a neutral color palette is pleasing come January. I always revert back to winter whites when a new year begins. I think it helps me declutter and freshen up my space as well. With a neutral palette, you can get creative with textures. And little by little I will add in some color!

Layer on the Textures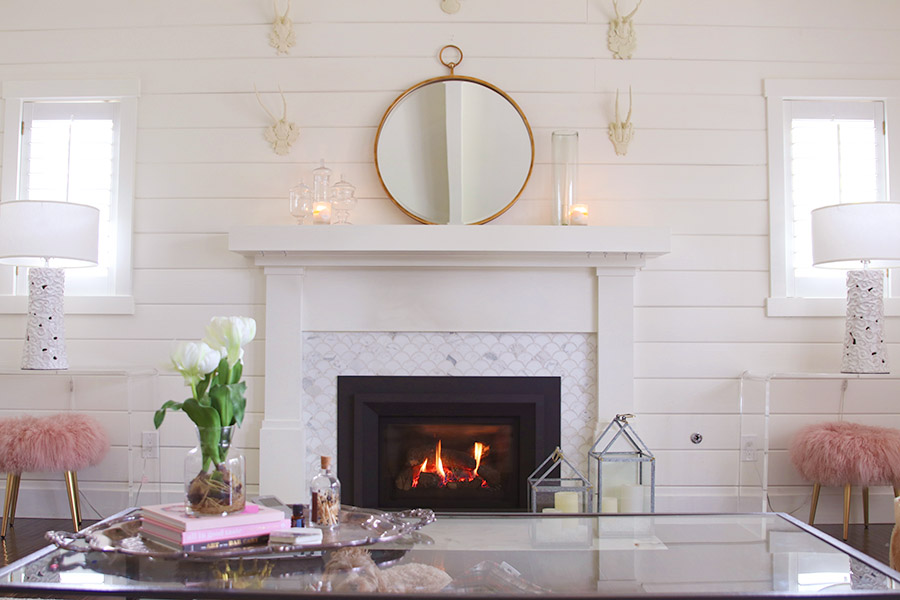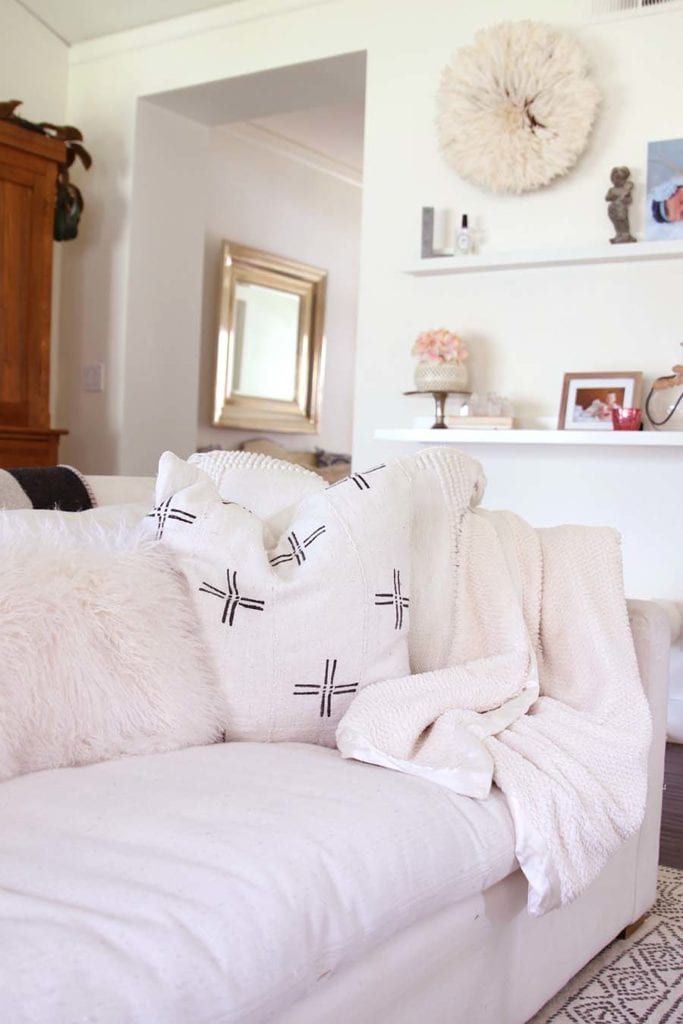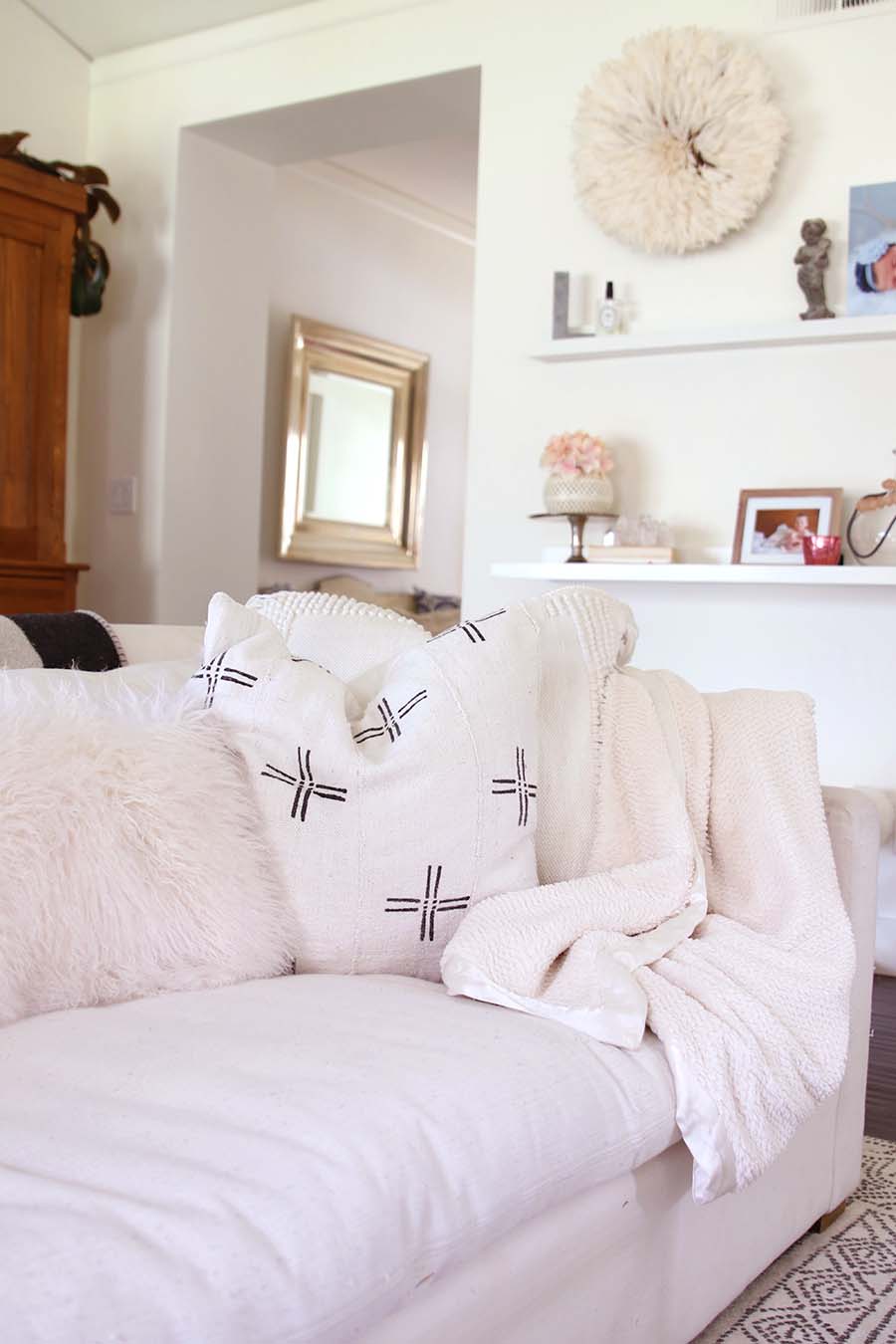 A great way to add interest without adding a ton of color to your home is through the mix of textures. I have sweater knit, wool, burlap, fur and feather textures in just this picture alone. And they are all in whites and creams. All these different fabrics add to the cozy and warm vibe in this room.
And if you didn't see my Winter Shelf Styling Guide, check it out!
Pin It