One of the most questions I get asked is about shelf styling! Working with a blank slate can seem overwhelming, but it doesn't have to be. Let's take it step by step and I'll show you how to style your shelves!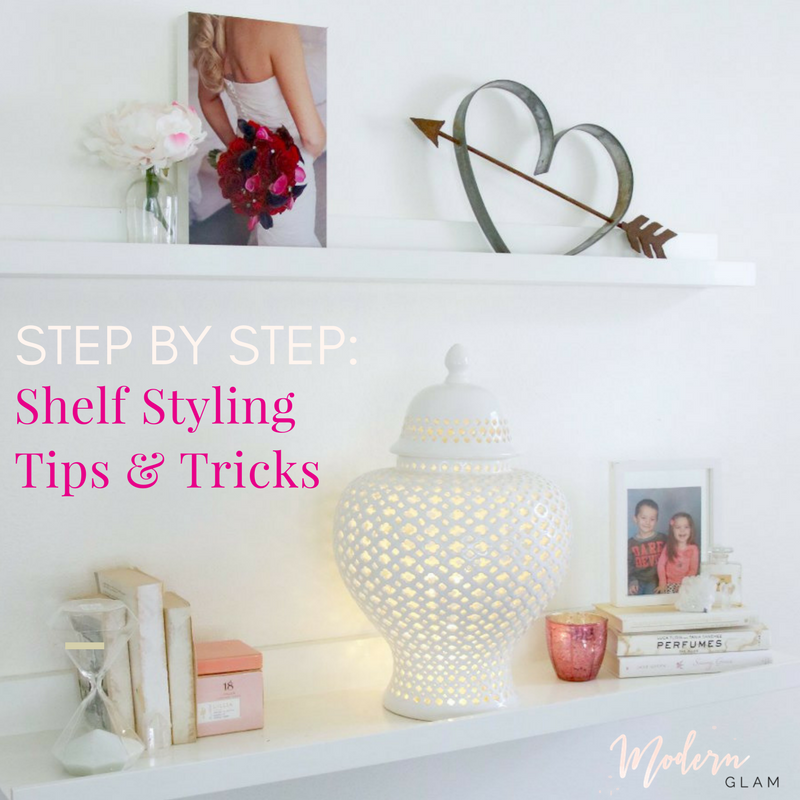 If you follow me on instagram, I recently took you through the process of decorating my shelves in my stories. And I did it all by shopping my own home. No need to go out and buy new items! I promise, you can decorate your space using items you already own. Just think outside the box and repurpose items such as cake stands, old books, jars and more.
Be sure to check out my other guide, 5 Ways to Create A Cozy Home.
How To Style Your Shelves: Get Organized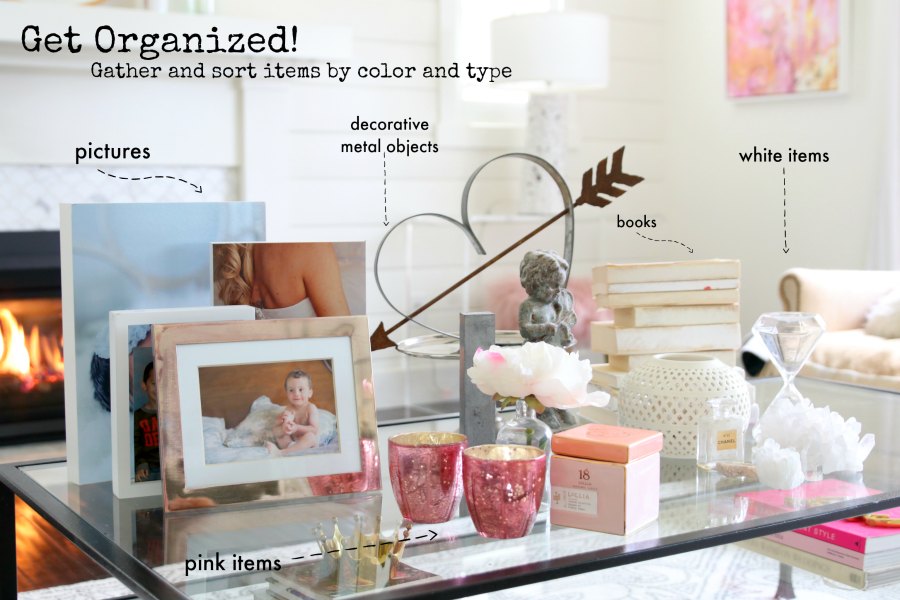 Gather all your decor that you think might work well for the space you are decorating. This can be for your mantel, coffee table or shelves.
Organize items by type, color or size. If you are trying to stick to a certain color scheme this will be helpful to make sure you have enough of that color to make an impact and also to distribute evenly among the space.
How To Style Your Shelves: Step 1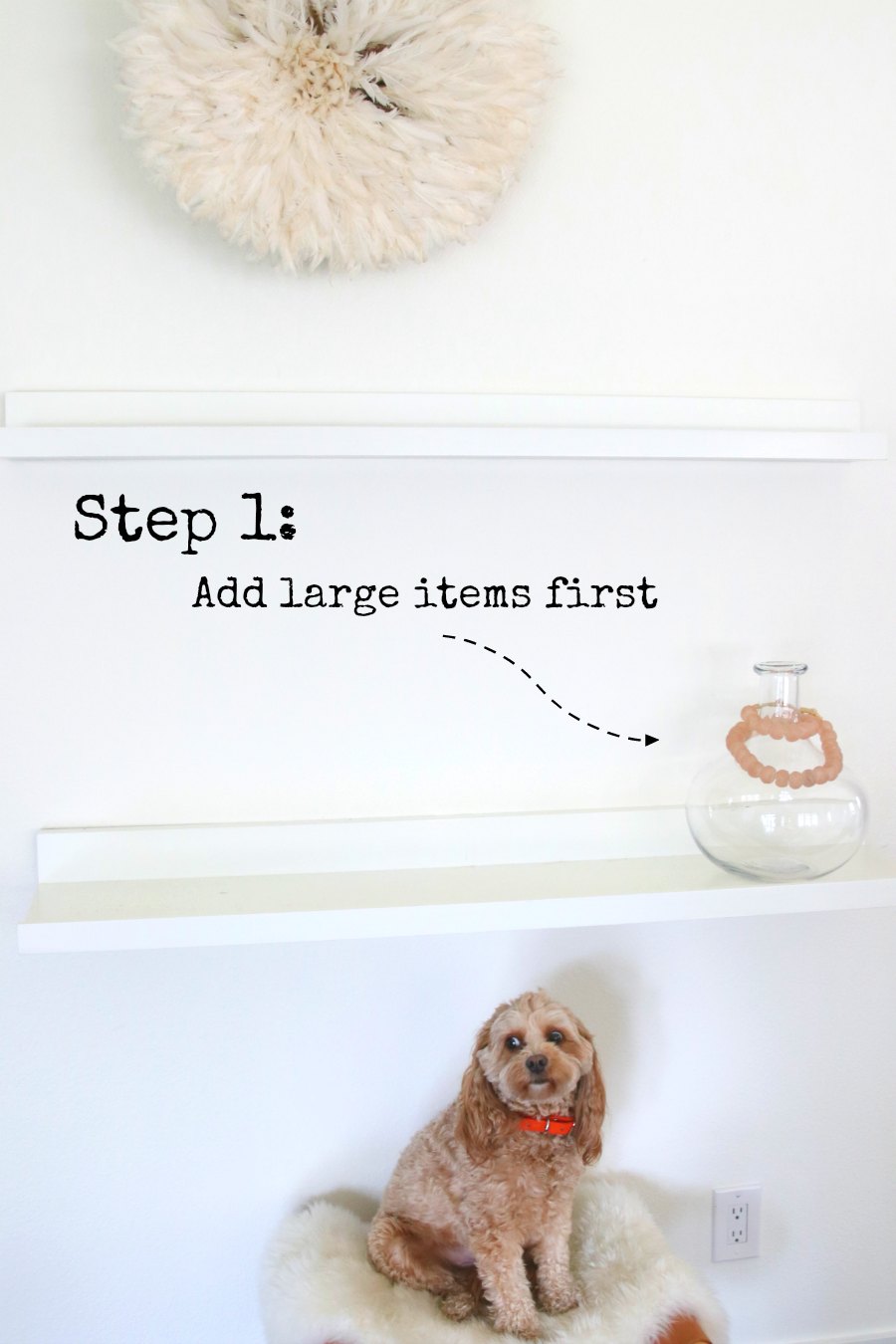 Start with the larger items first. Place them where you think they may look best. You will move items around throughout this process so the placement isn't permanent at this point. But you will want to place the larger items somewhat evenly to balance the look. Dog not necessary, lol!
How To Style your shelves: Step 2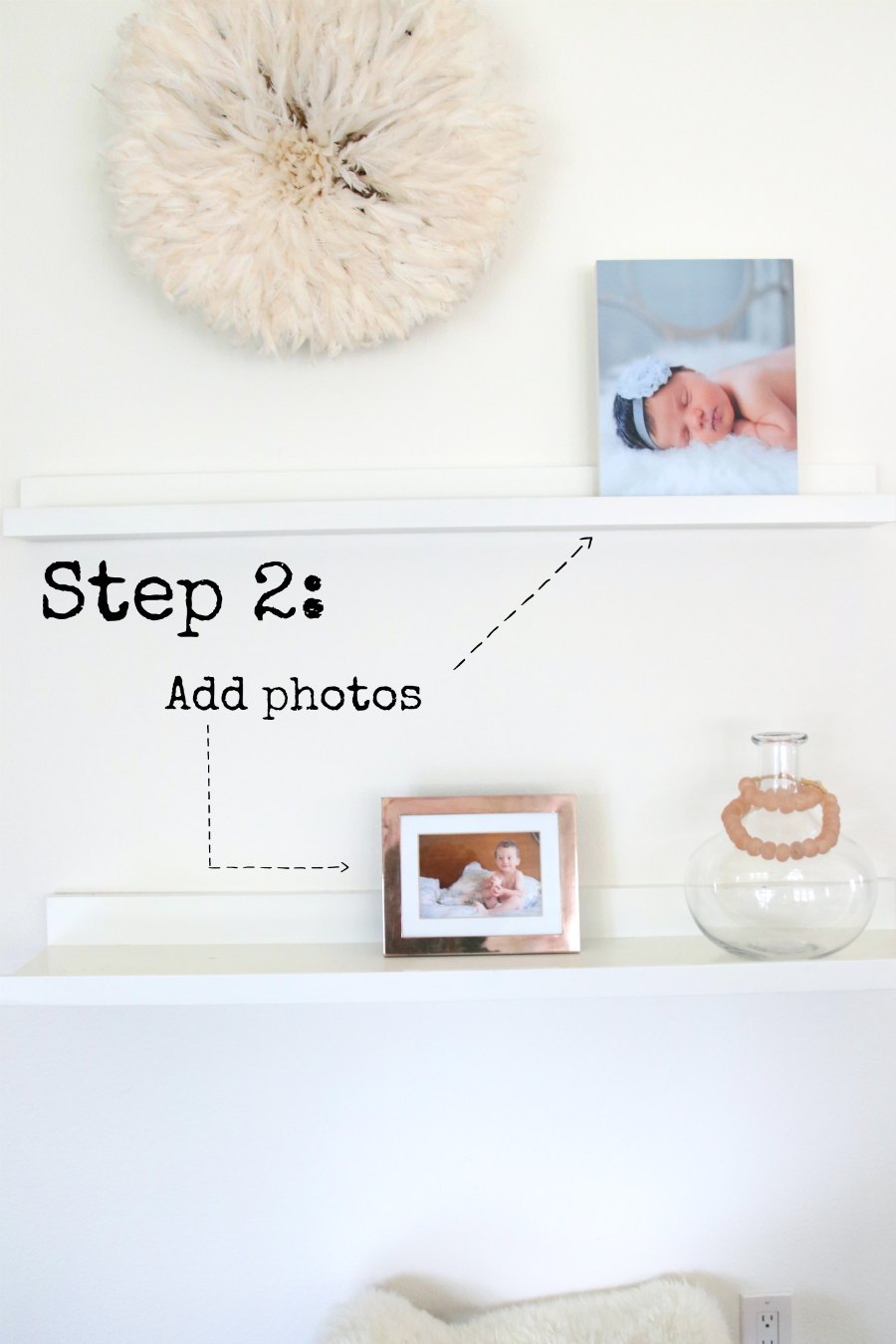 Add in your photos or artwork. These items are a great way to add personality to your space. And they also are a great way to introduce color. I love love using vintage artwork found at flea markets or even a great framed poem or music!
How To Style Your Shelves: Step 3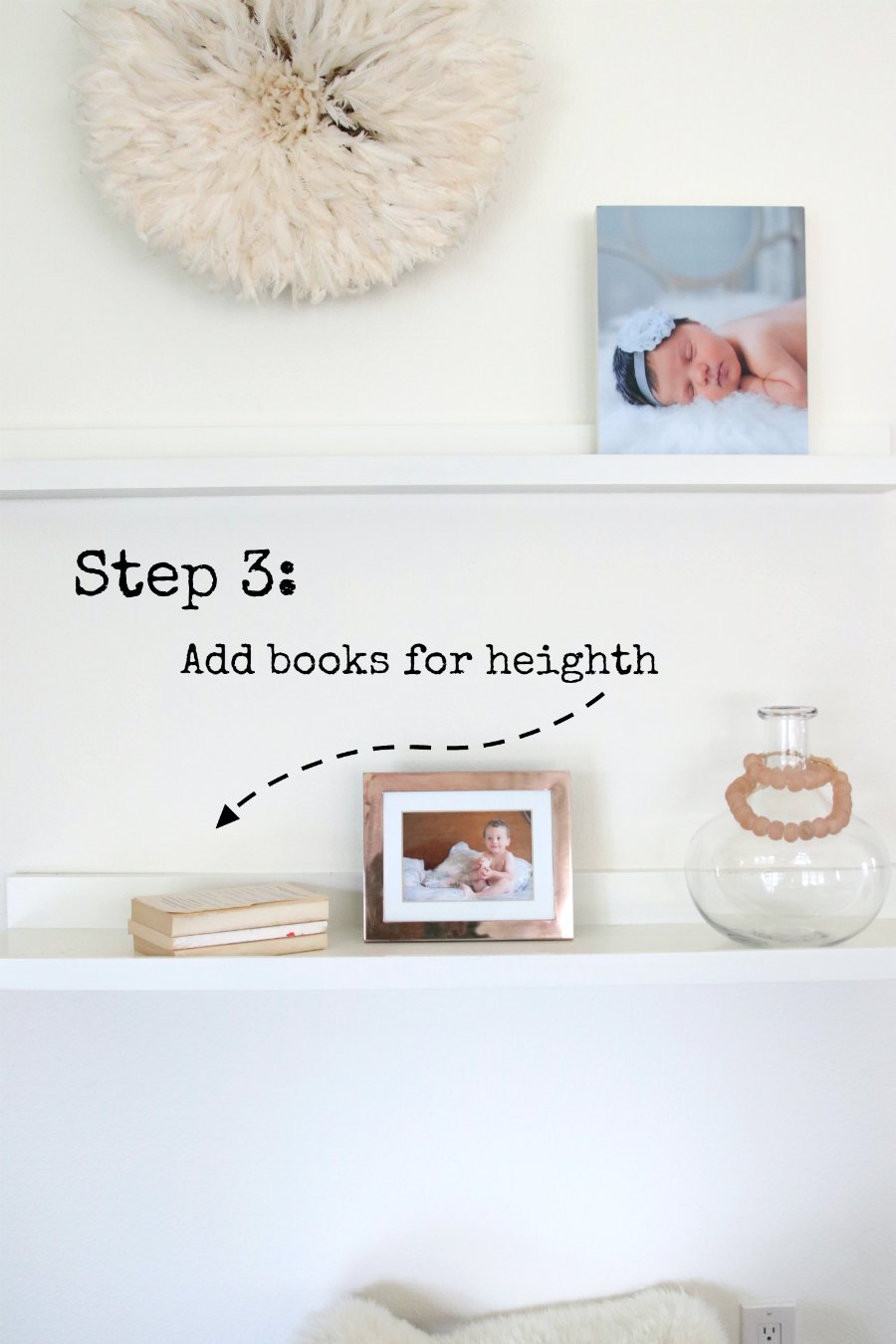 A great way to add visual height and interest is by using books. You can repurpose old books that you have already read or get them for just pennies at garage sales. I take soft cover books that I am done reading and take the covers off making them the perfect neutral decor.
For hardcover books, if you remove the cover you will find that the books are usually white with gold or black writing. And this makes them perfect for any decor!
How To Style Your Shelves: Step 4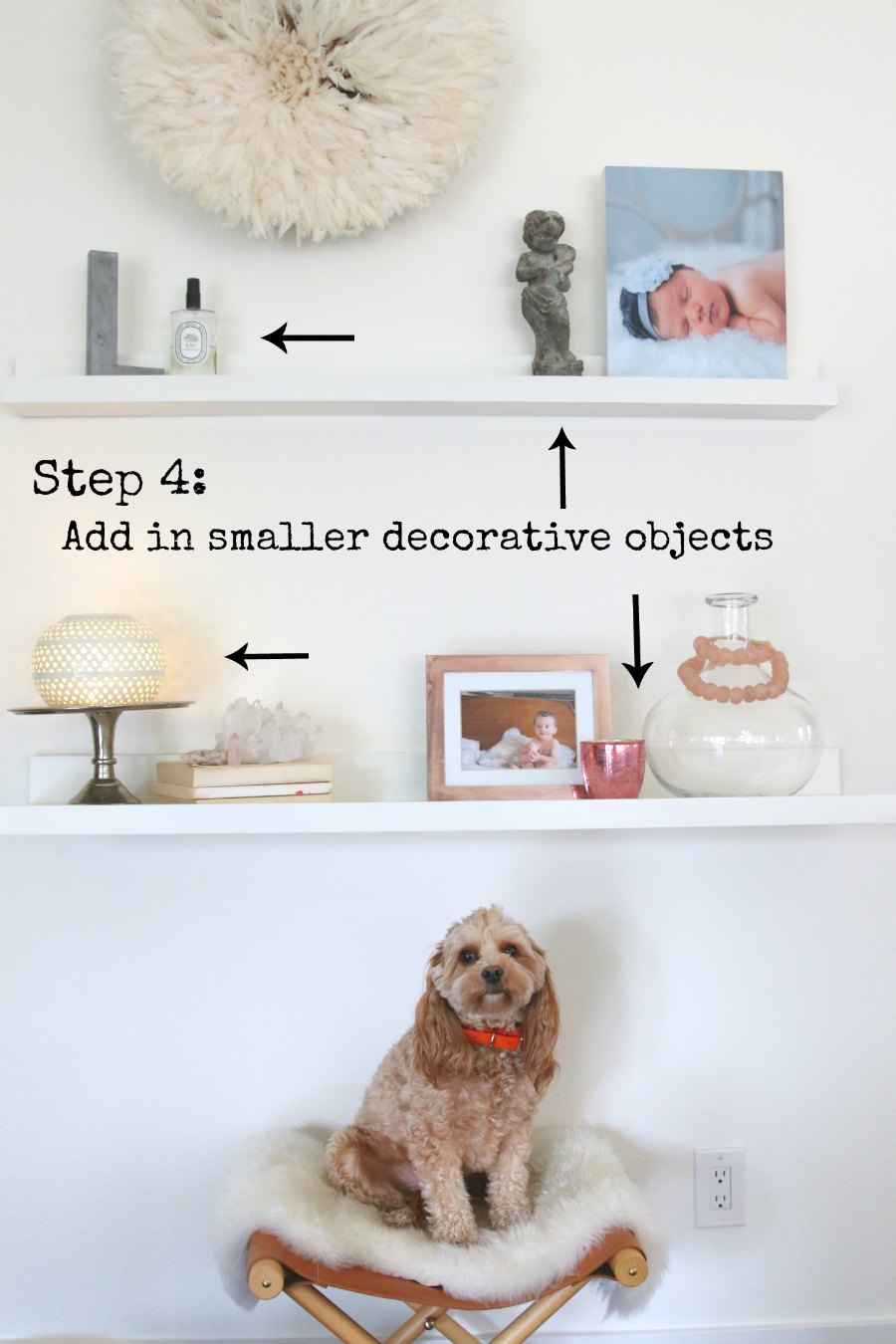 Now is the fun part! You get to add in all the smaller accessories. This is where you can add in pops of color, candles, collectibles, etc. I have a few metal objects that I have collected throughout the years that seem to always fit in with my styling. And I love to use my collection of crystals to add texture and interest to the space.
Because it's winter and I can't seem to let go of the glow of twinkle lights, I also added some battery operated lights inside my two ginger jars. They are on a timer and add just the right amount of sparkle to this neutral scene!
Shelf Styling Before & After
Here is a before and after of my shelf styling project. By shopping my own home and spending $0 and 20 minutes, I transformed these shelves into a beautiful winter neutral scene.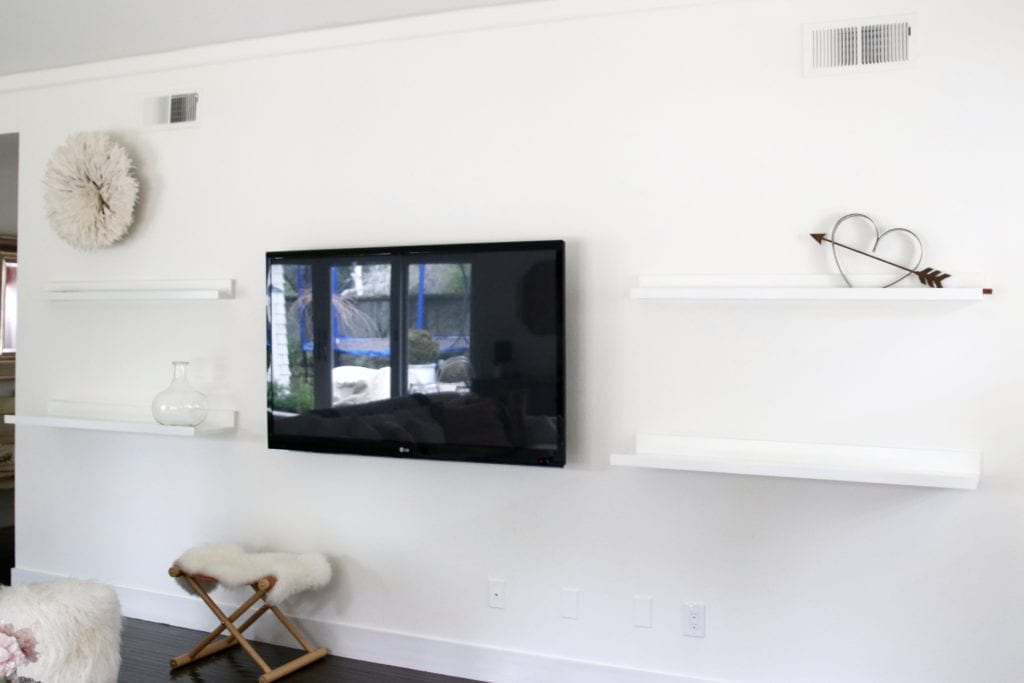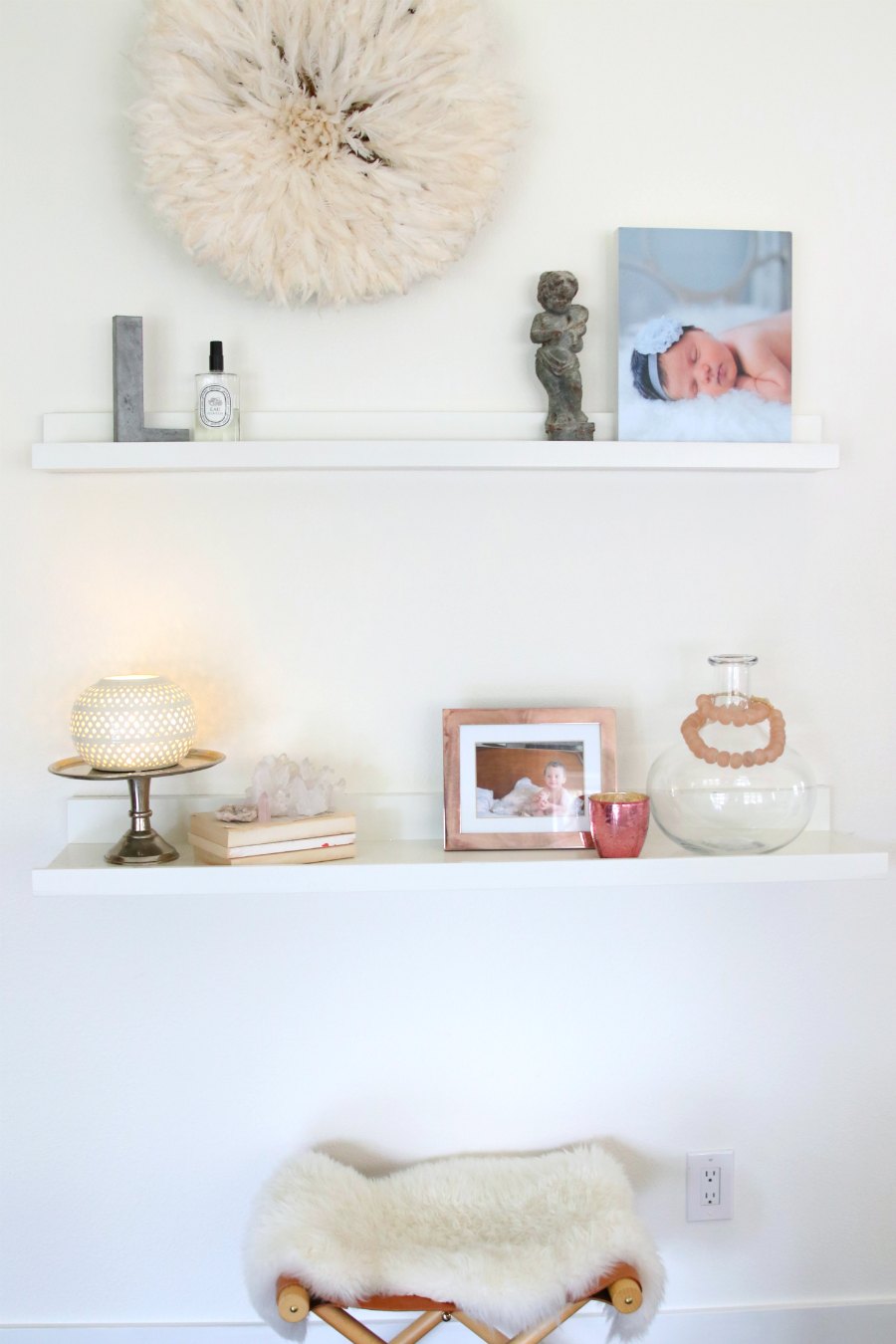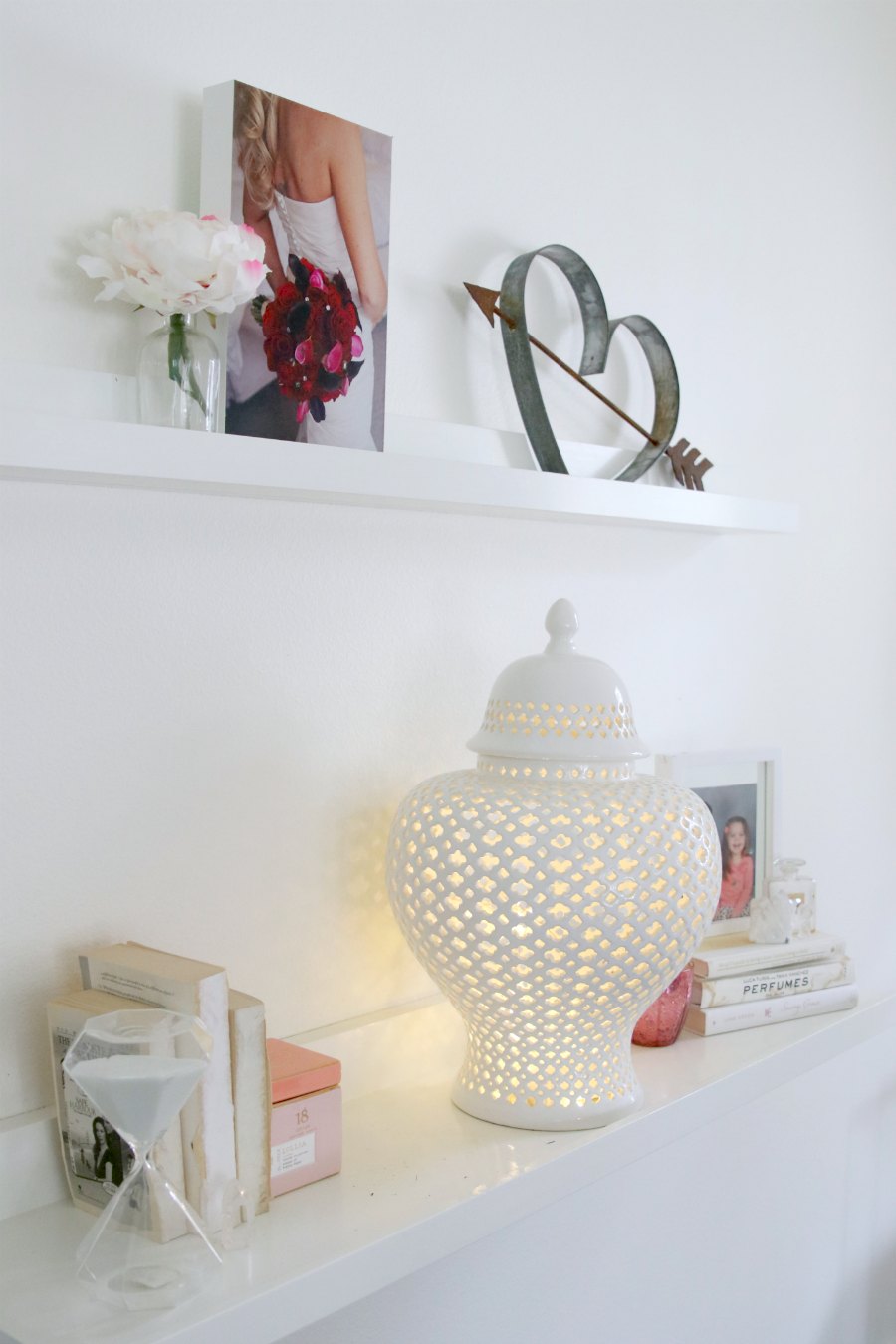 My favorite Shelf Styling trick
One of my favorite tips for styling your items is to always work in odd numbers. When placing a collection or grouping of items together they almost always look best when done by themselves, in groups of 3 or groups of 5. Visually it pleases the eye. So, when you are grouping books, candles, or just a little vignette, stick to this rule!

Pin It