Hygge. I'm sure you've heard the term. But do you know how to hygge your home? After the holidays are over and the decor is put away, our homes can seem a little sad. And you can't jump right into spring because winter just began! My favorite way to transition from the holidays into winter is by infusing some hygge elements to create a cozy home for winter. I will show you how to hygge in 5 easy ways.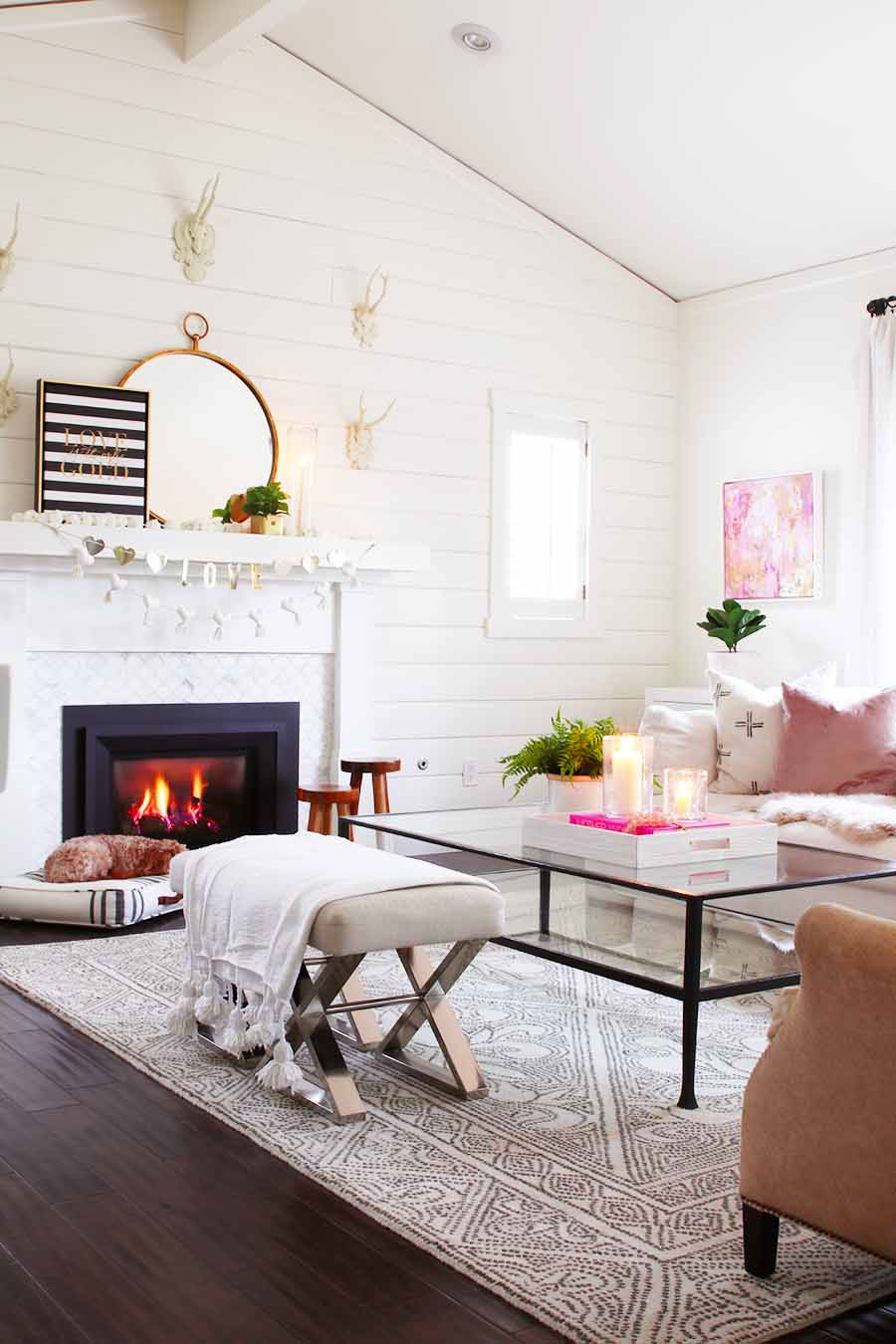 What is hygge?
According to Wikipedia, hygge (pronounced hoo-gah) is a Danish and Norwegian word for a mood of coziness and comfortable conviviality with feelings of wellness and contentment.
So a cozy winter home that makes you feel comfortable, content and happy sounds pretty amazing, right? And it's the perfect antidote to those post-Christmas blues. Here are 5 easy ways to hygge your home!
Create a Hygge Home with Winter Whites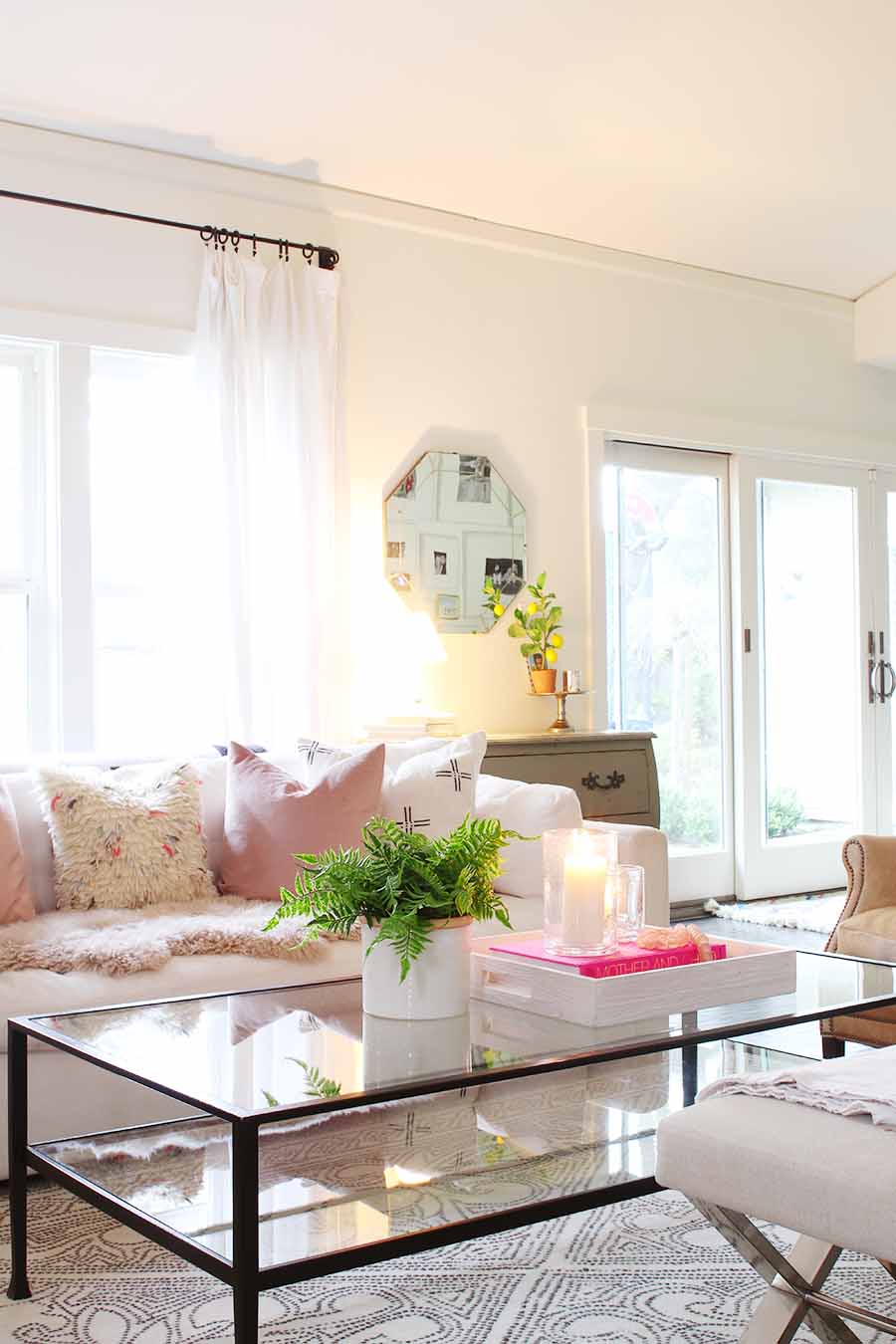 During the winter months, the days are shorter and darker. By replacing your seasonal throws with shades of neutrals and whites, you can achieve a more hygge vibe within your home. I like to use various winter white throws and blankets in different textures. By simply making the color scheme neutral, it can make room seem brighter as well.
I also love to add a cozy sheepskin to my couch in the winter months. This adds an instant hygge winter vibe to your space with minimal effort. And the plus is that it keeps your couch staying clean as well!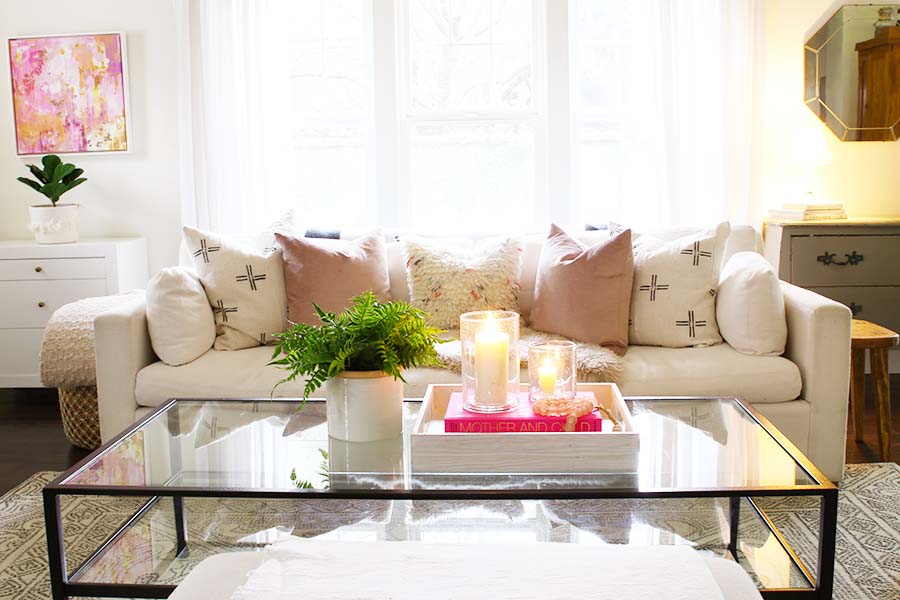 If you don't love the idea of an all-white color scheme, feel free to use soft pastels or other light colors. I love mixing in pops of light pink and blush to add a more romantic feel.
Create a Cozy Winter Home with Citrus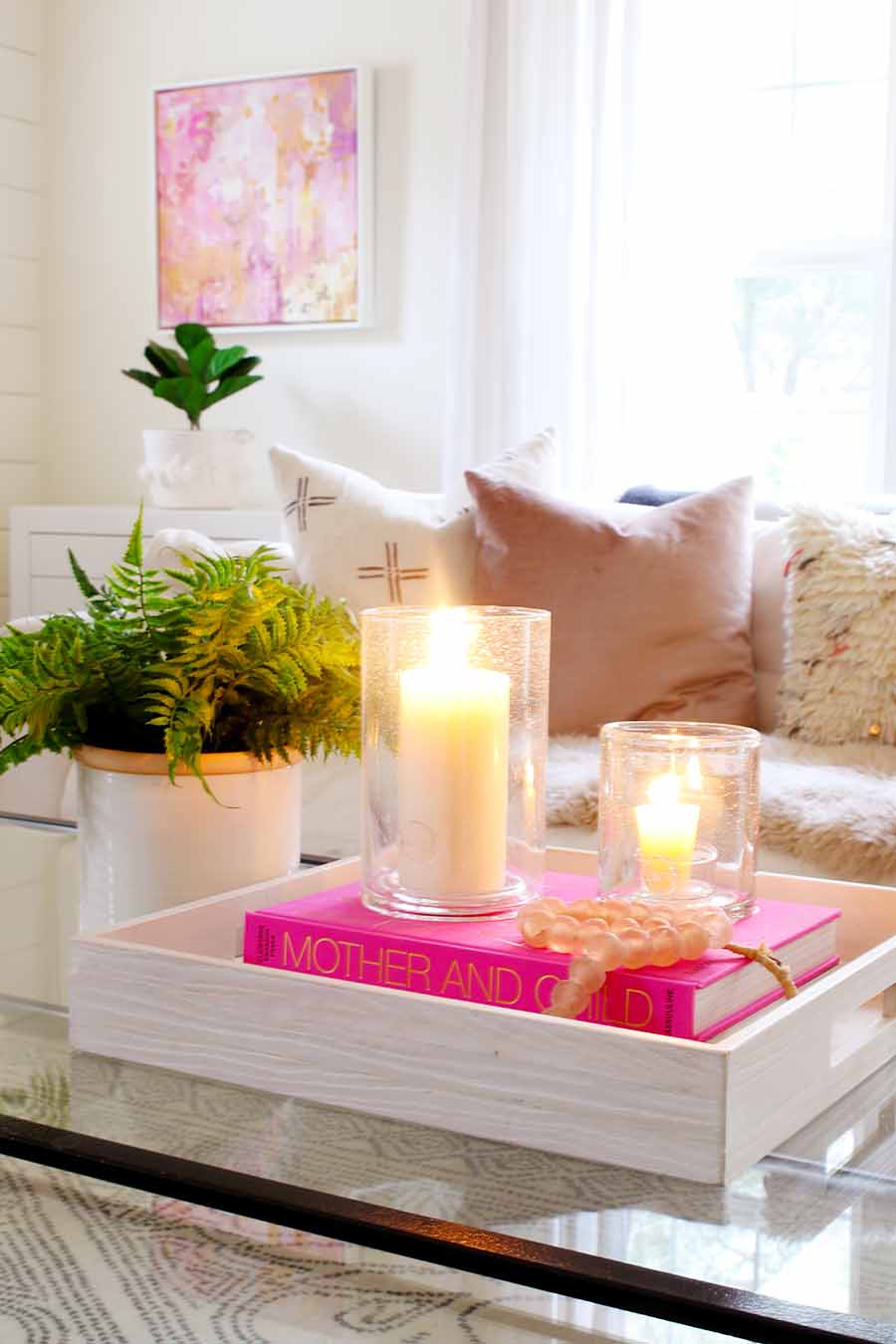 There's something about January that makes us want to start the new year with a clean start. Once the holiday decor is put away and the home is cleaned up, I love to add in citrus scents through candles and essential oils. Lemon, mandarin and blood orange and some of my favorites. Essential oils are a great way to infuse your home with a certain mood.
Citrus essential oils are know to boost your mood as well as offer immune system support and remove toxins.
My favorite citrus essential oil blend to diffuse during the winter months is: 2 drops lemon, 2 drops orange, 1 drop grapefruit and 1 drop rosemary.

Create a Hygge Home with lighting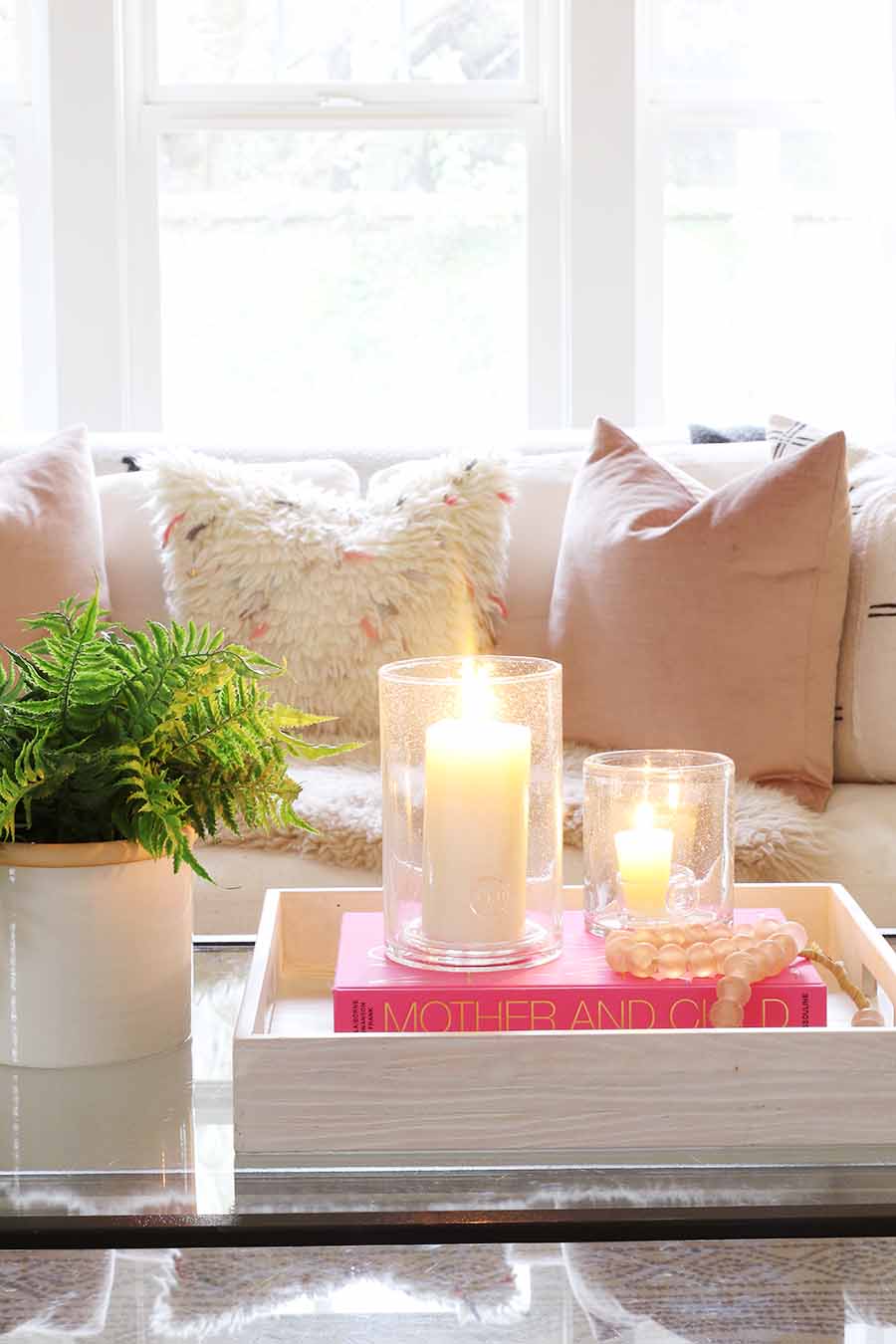 Just because the holiday decor is put away doesn't mean you have to do away with all the twinkle lights. I have a few tricks that I use in the winter months to keep that cozy feel with lighting.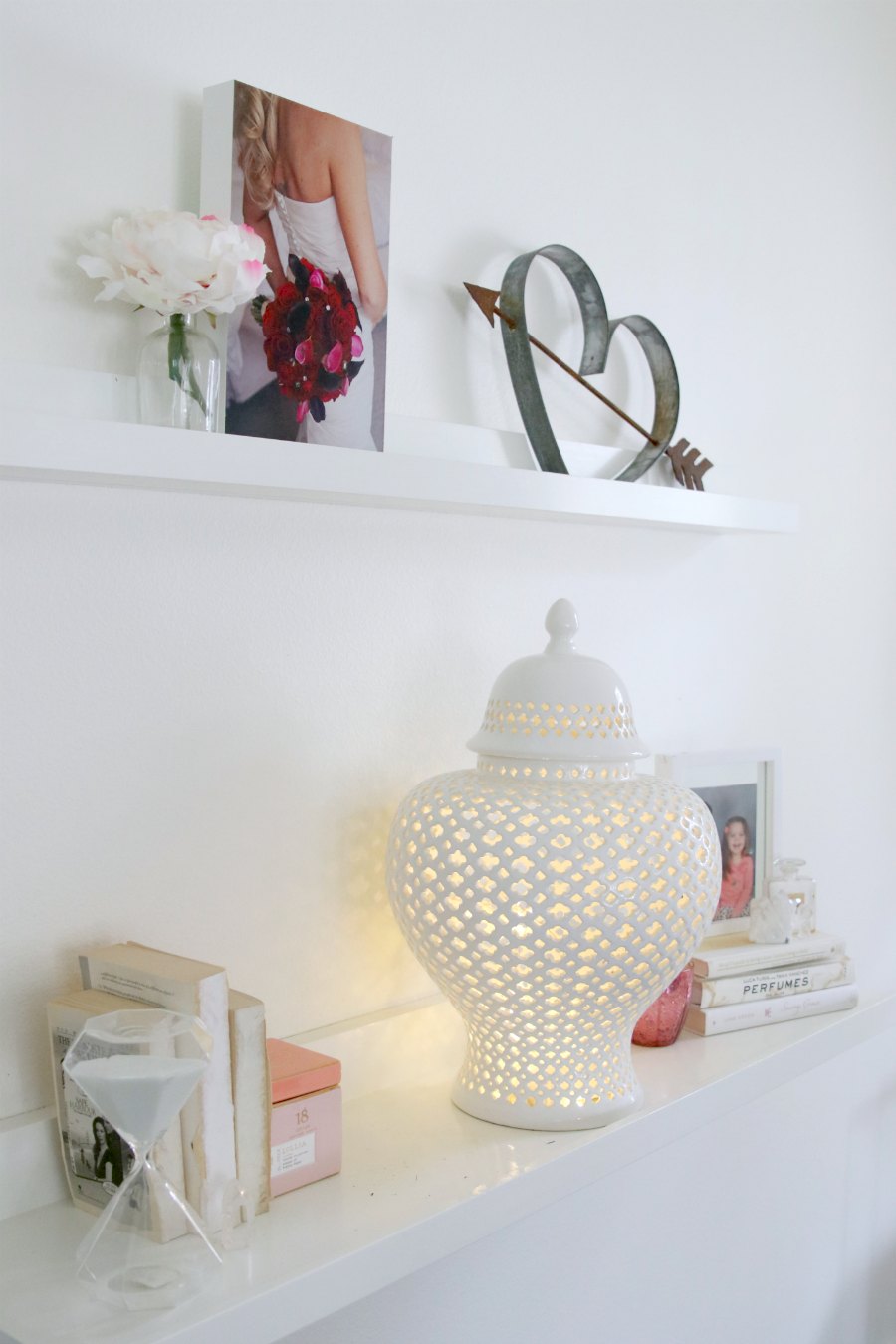 These battery-operated lights are amazing for tucking inside vases or scattering along your shelves. And, they are on a timer and go on each day at the same time to create an overall glow and hygge ambience in your home!

Another one of my favorite tips is to have all your lights on dimmers. By decreasing the output of your lamps and overhead lights, you can create that cozy winter hygge vibe. Lighting is one of my absolute favorite tricks for adjusting the mood in a room.
Create a cozy winter home with fresh greenery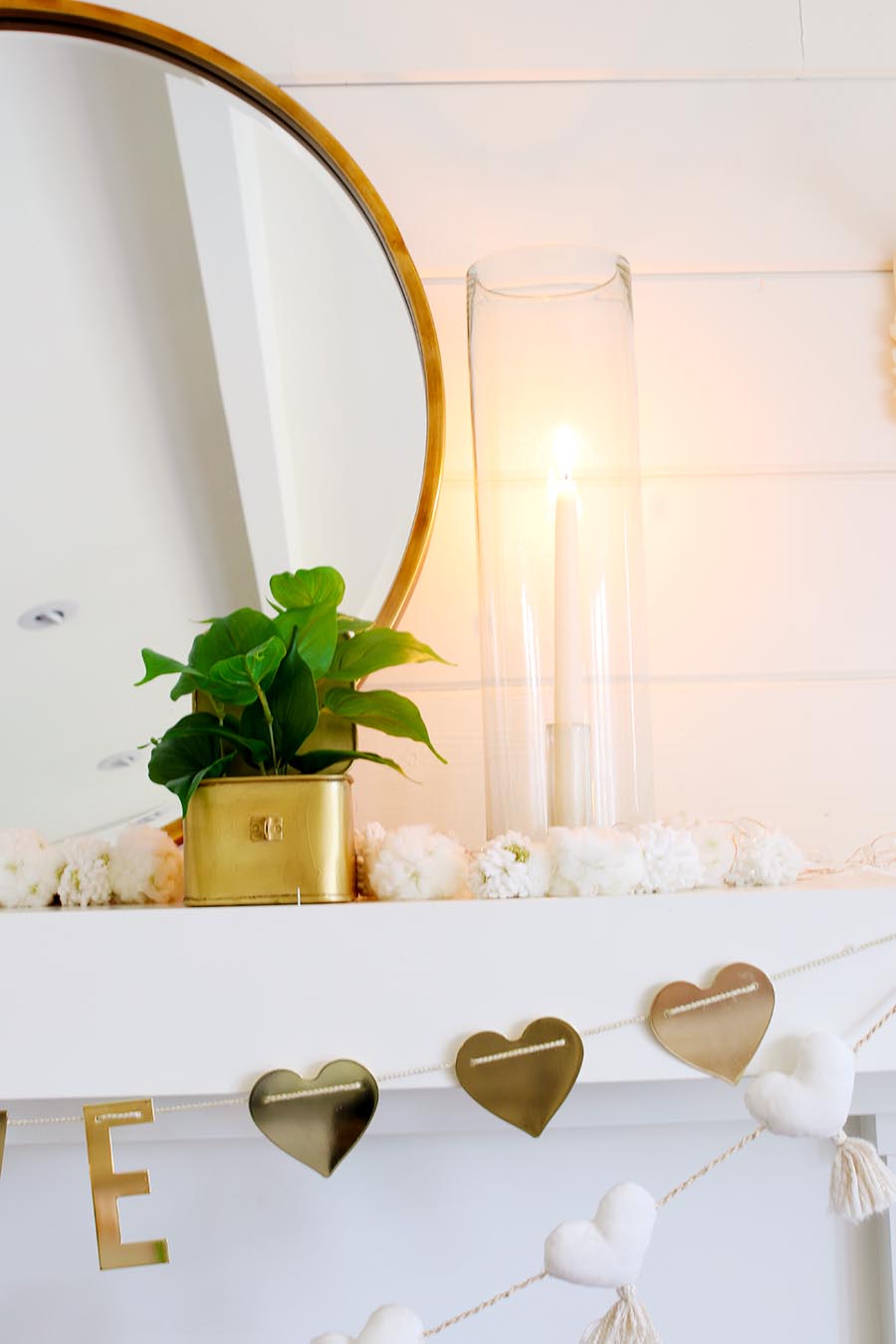 House plants are a great way to add some warmth and fill the void where there was once seasonal greenery. And most nurseries or garden centers have promotions or sales during January.
My favorite easy-to-care-for plants are:
Snake Plant
Philodendron
Rubber Fig
Peace Lily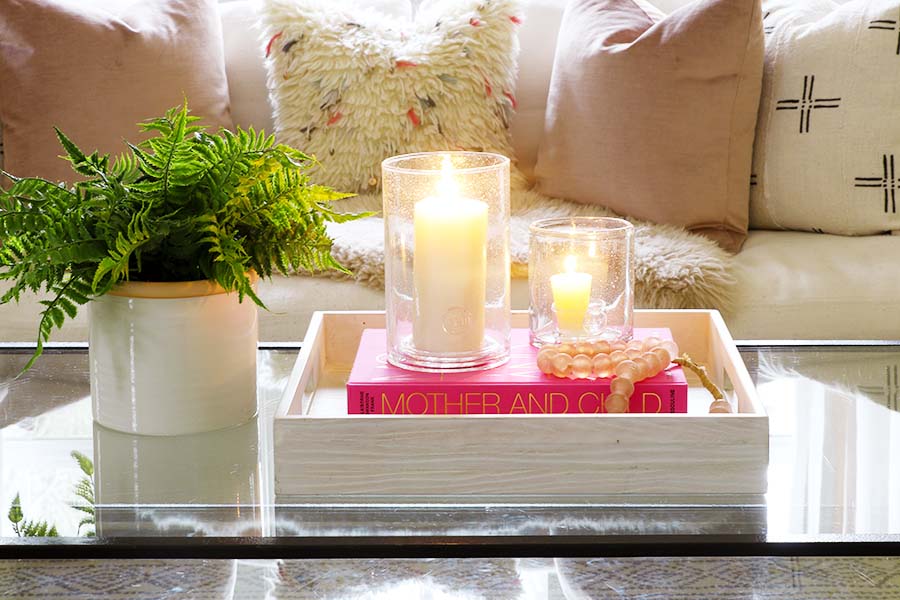 Here are a few of my tried and true faux plants. I have most of these throughout my home because I can't seem to keep a real plant alive, lol! All of the plants shown in my pictures are faux and linked below.

Create a hygge home with fire
It seems redundant, but one of the easiest ways to create a cozy winter home is with a fire in the fireplace. Not only does it add warmth, but visually it is peaceful and comforting.
Candles are also a great way to create a hygge home. Not only does their glow add to that cozy factor, but the scent helps create the mood as well! Some of my favorite winter candles are linked here for you below.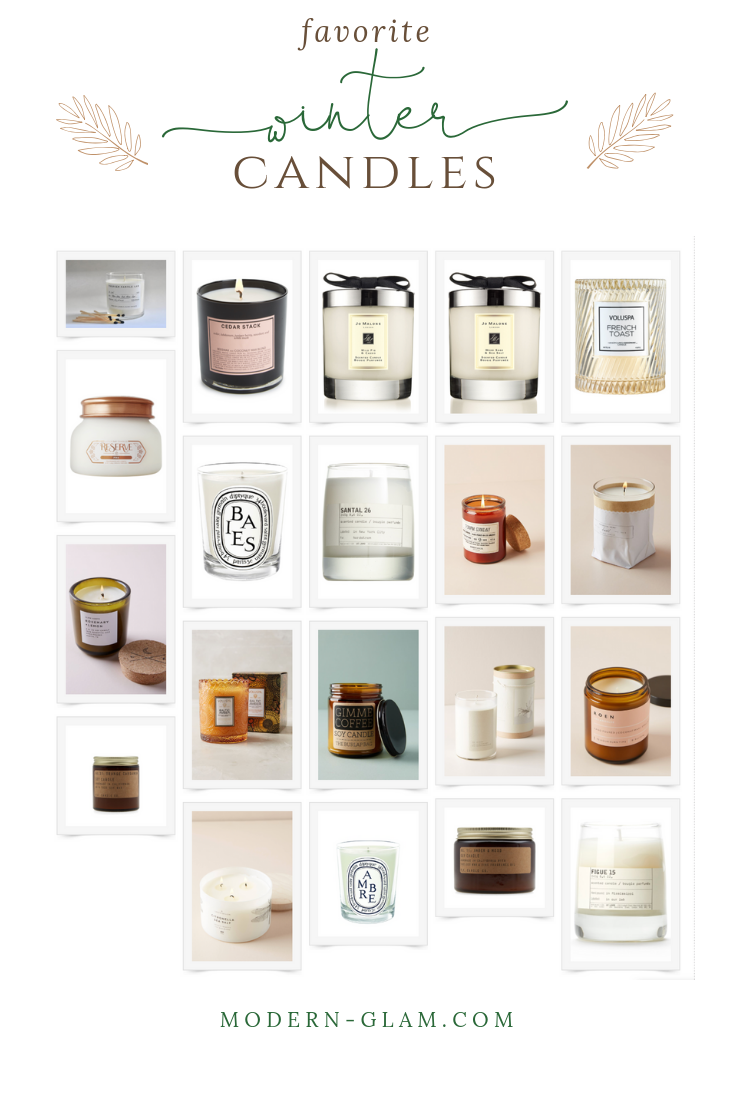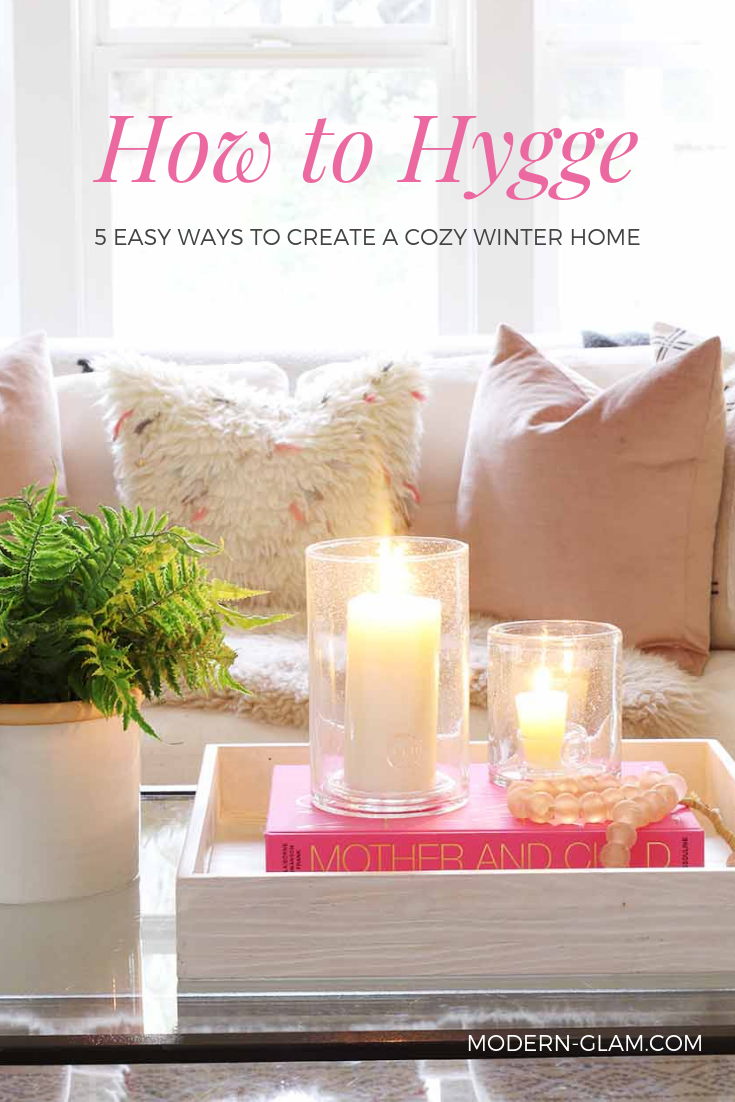 Sources