This fall dinner party tablescape features subtle autumn color and classic place settings. Plus, the best fall dinner party menu ideas for easy entertaining.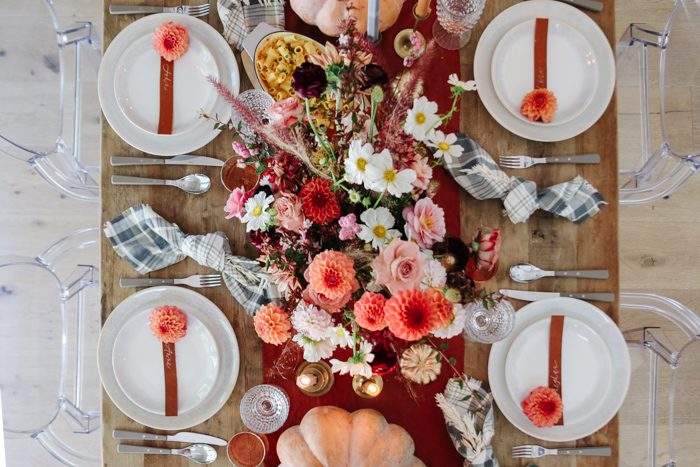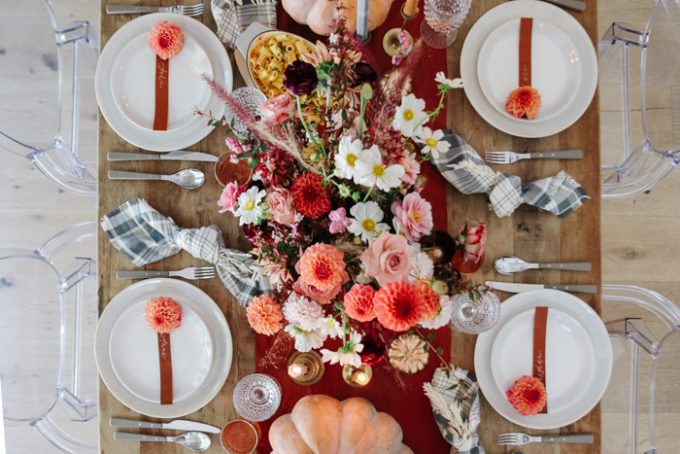 I am so excited to share this fall dinner party tablescape with you. I partnered with Martha.com to highlight some of Martha Stewart's place settings, stoneware, and serving pieces for special occasions.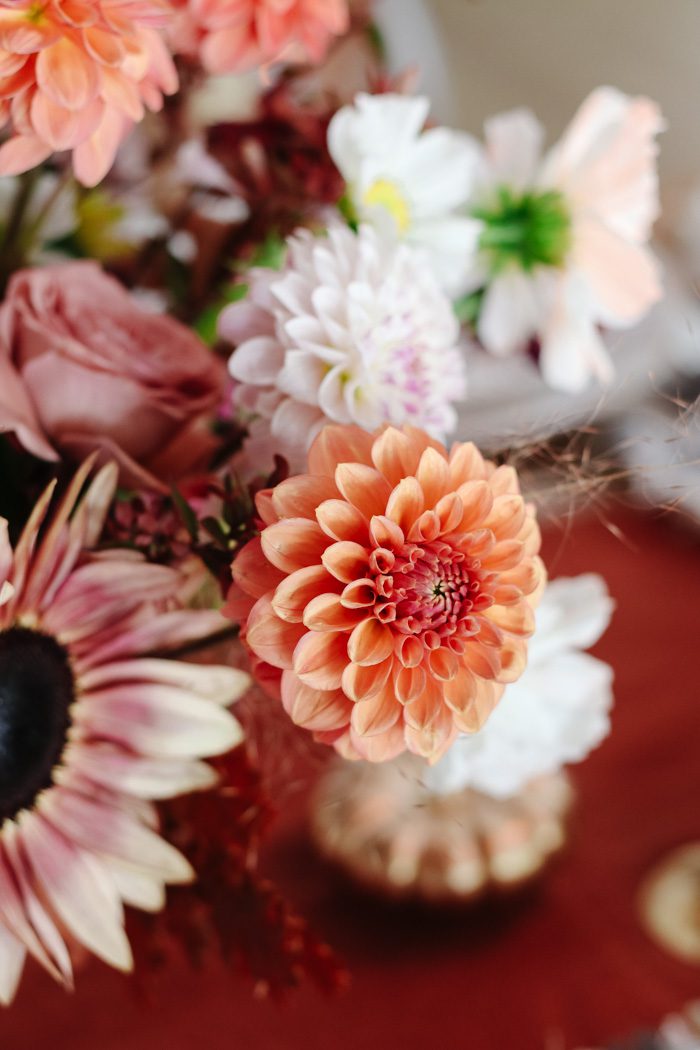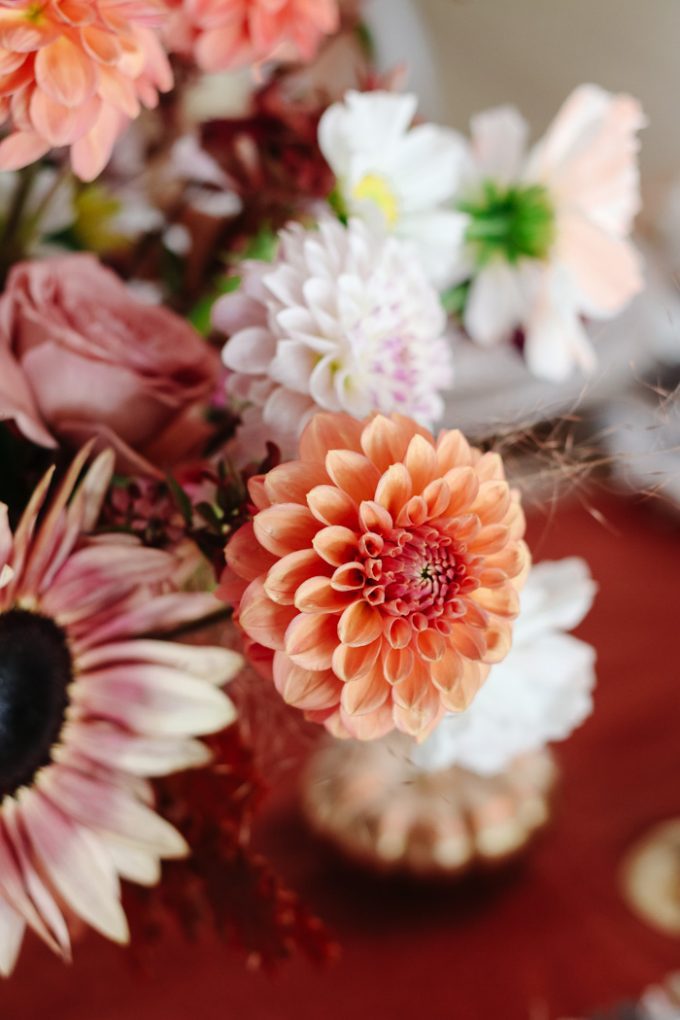 When I was growing up, my mom was a huge fan of Martha Stewart. We had all of her magazines and books in our house. I can remember flipping through the pages and feeling inspired by her creativity and passion for beautiful things. My mom's taste has rubbed off on me and I too am a fan, after all, she is the OG influencer. I have followed Martha's career my whole adult life, and have always sought out her products at the different retailers she's created collections for.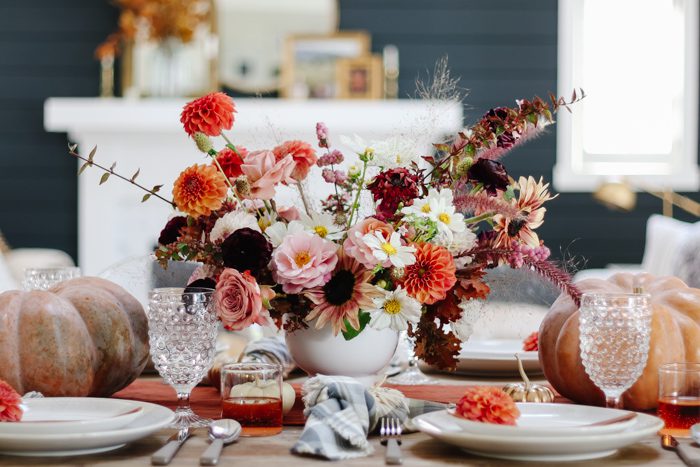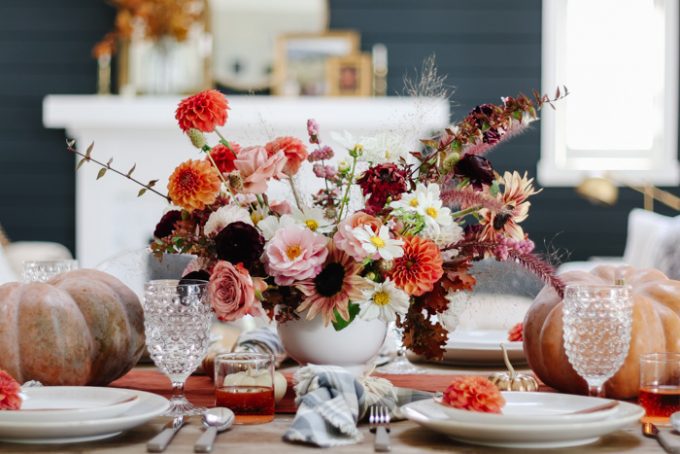 I'm very excited to help spread the word about the new Martha.com launch. For the first time, you can shop Martha's beautifully designed and curated products all in one place. In the coming months, Martha.com will be rolling out new shops and product categories.
Fall Dinner Party Tablescape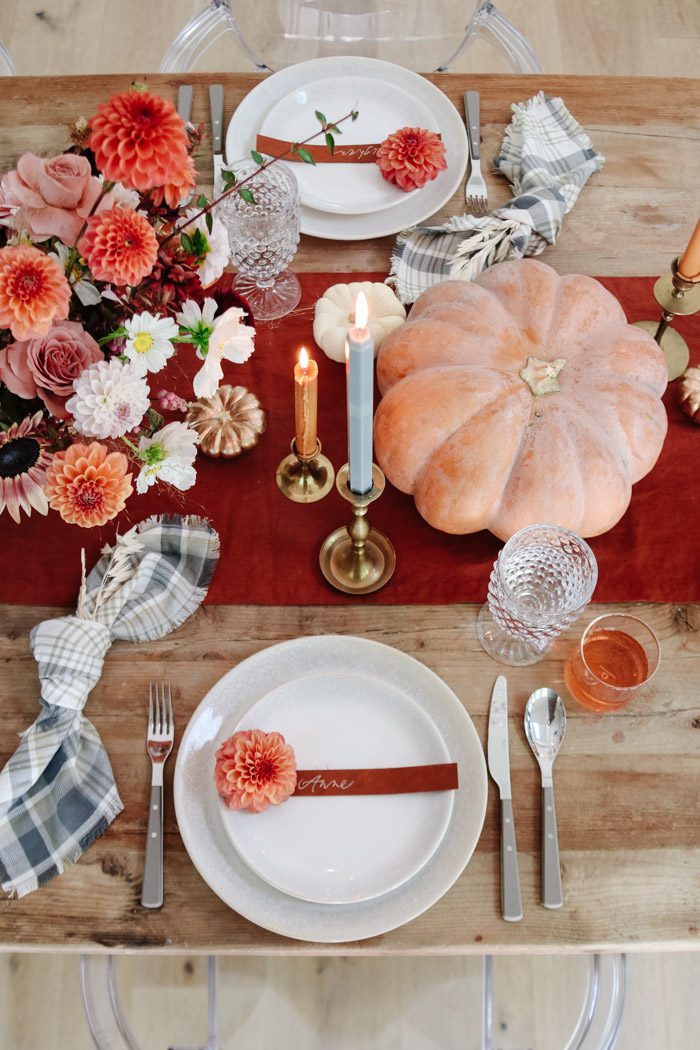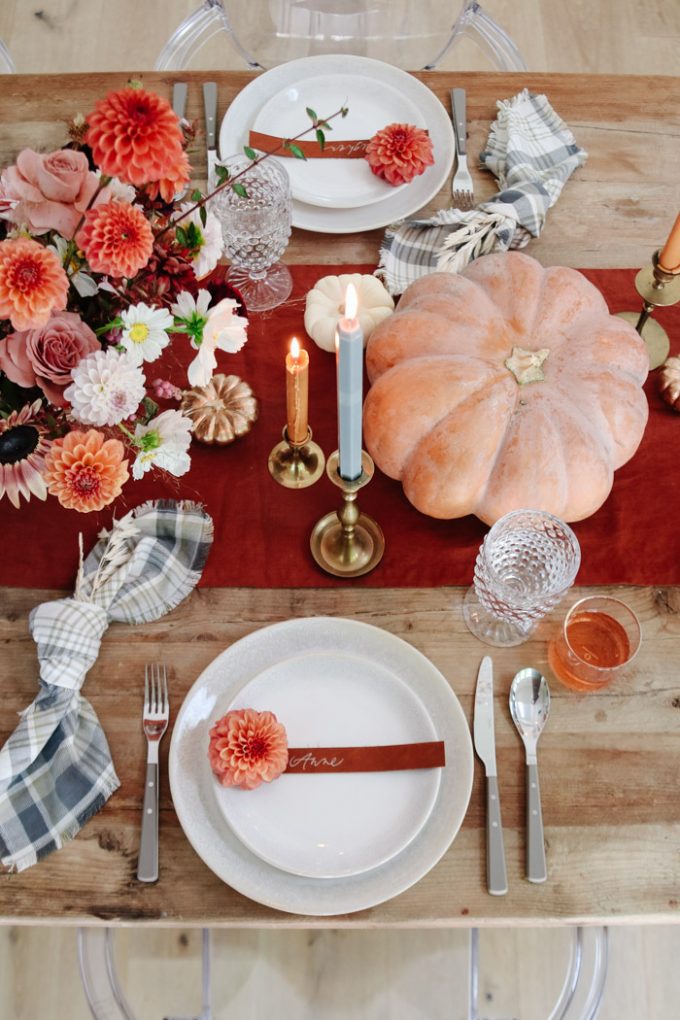 I created this fall dinner party tablescape using beautiful pieces from Martha.com. Fall is the perfect time to gather together with friends, and this intimate dinner party feels casual, yet elegant with the Perry Street dinnerware set. I love the unique reactive glaze of the plates and the neutral colorgoes with any table decor.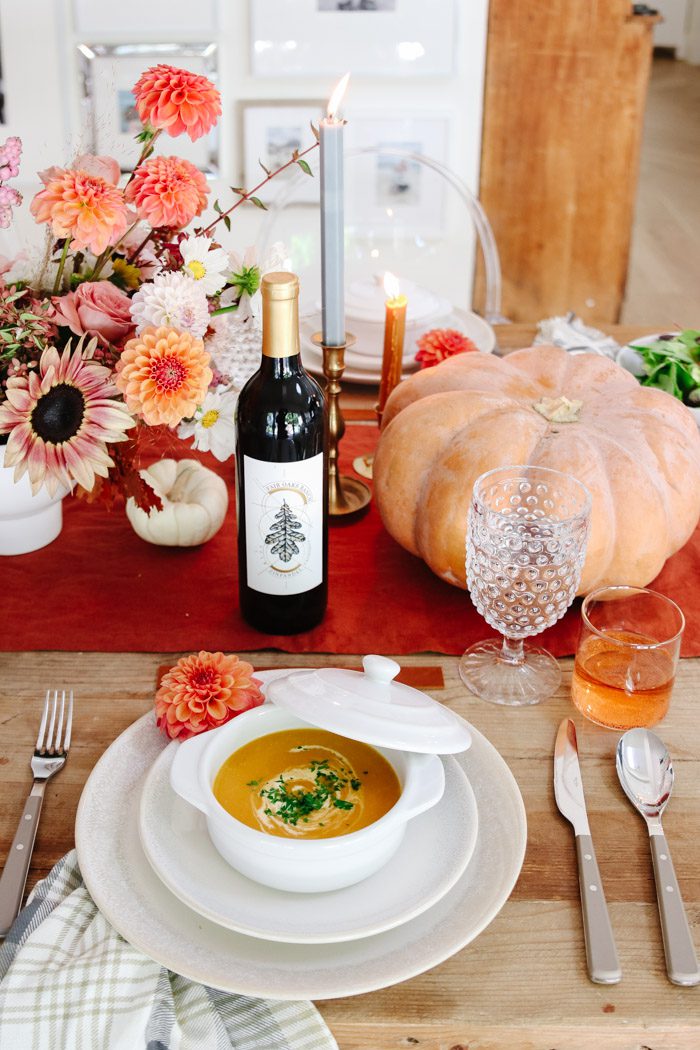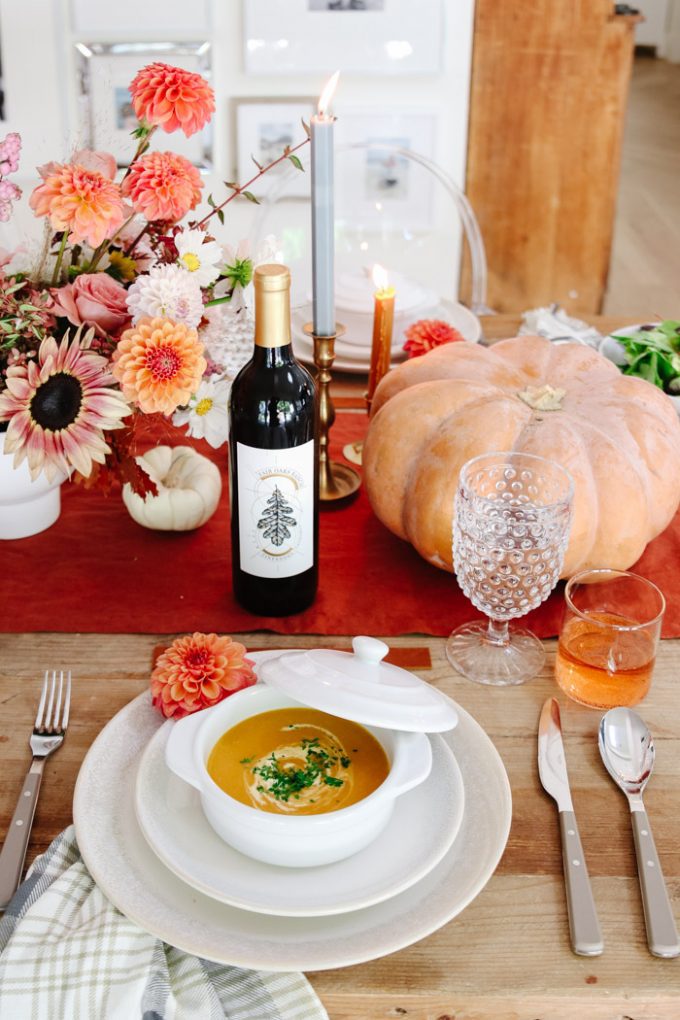 Having a great foundation dinnerware set makes it easy to change the elements on your table to suit different holidays and events.
Speaking of the table, let me show you how I created this fall dinner party tablescape using these beautiful Martha.com pieces.
Simple Fall Table Setting Ideas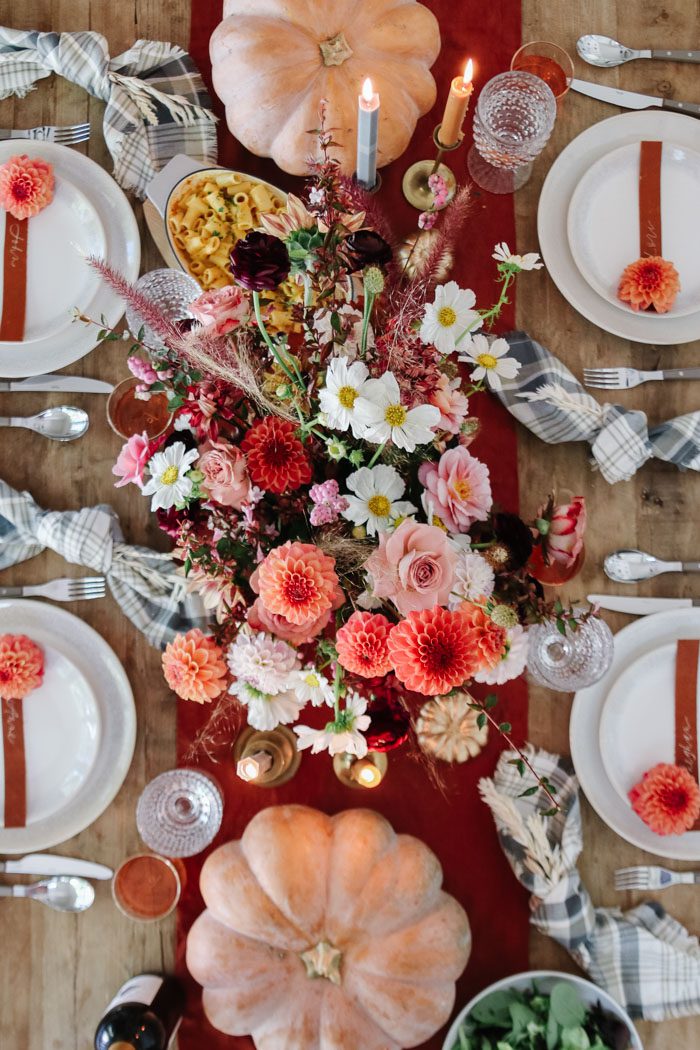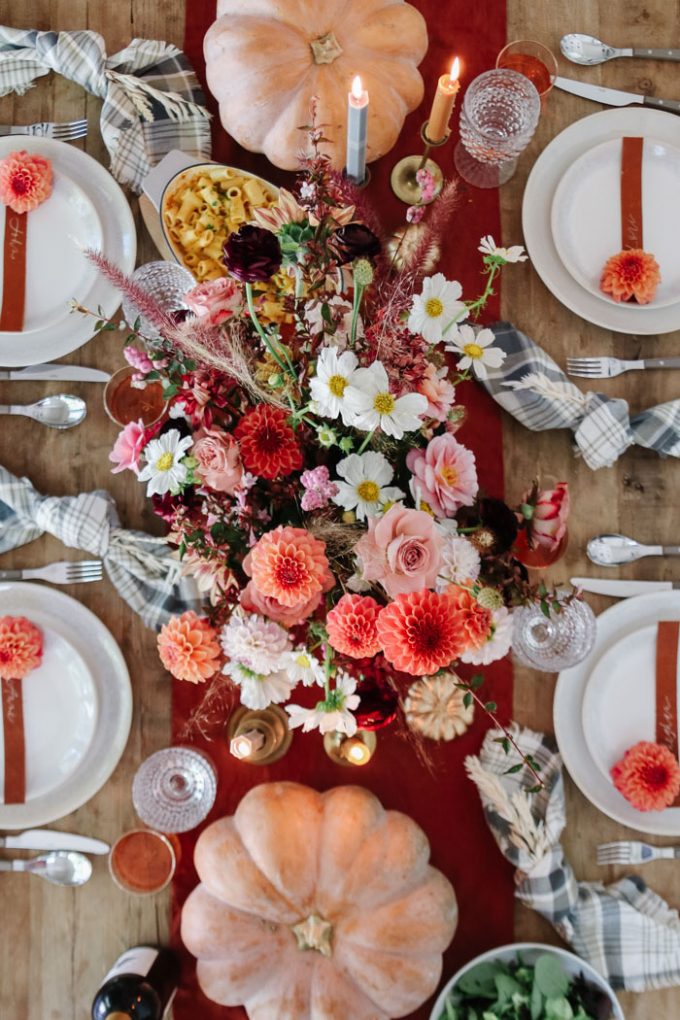 In true Martha Stewart fashion, I wanted to keep this fall table setting simple yet elevated. I'm loving these gorgeous earth tones that are trending right now.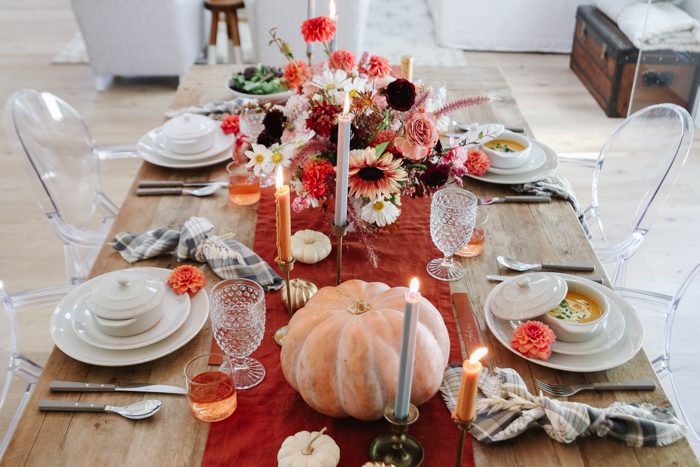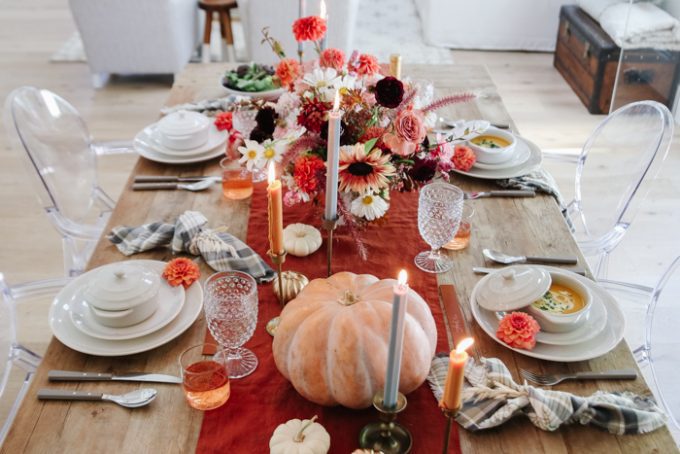 I placed a rust-colored runner down the center of the table, and placed some pumpkins, candles, and flowers in the middle. I took a few of the baby boo pumpkins and painted them with gold leaf paint. Paired with gold candlesticks, it's the perfect pop of metallic for the table.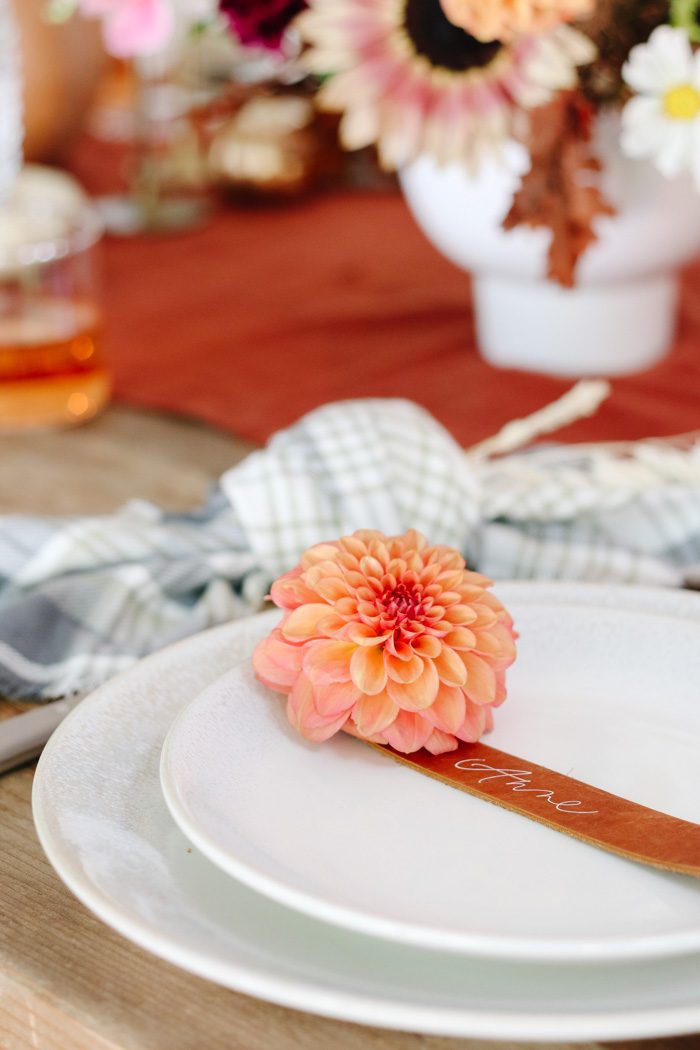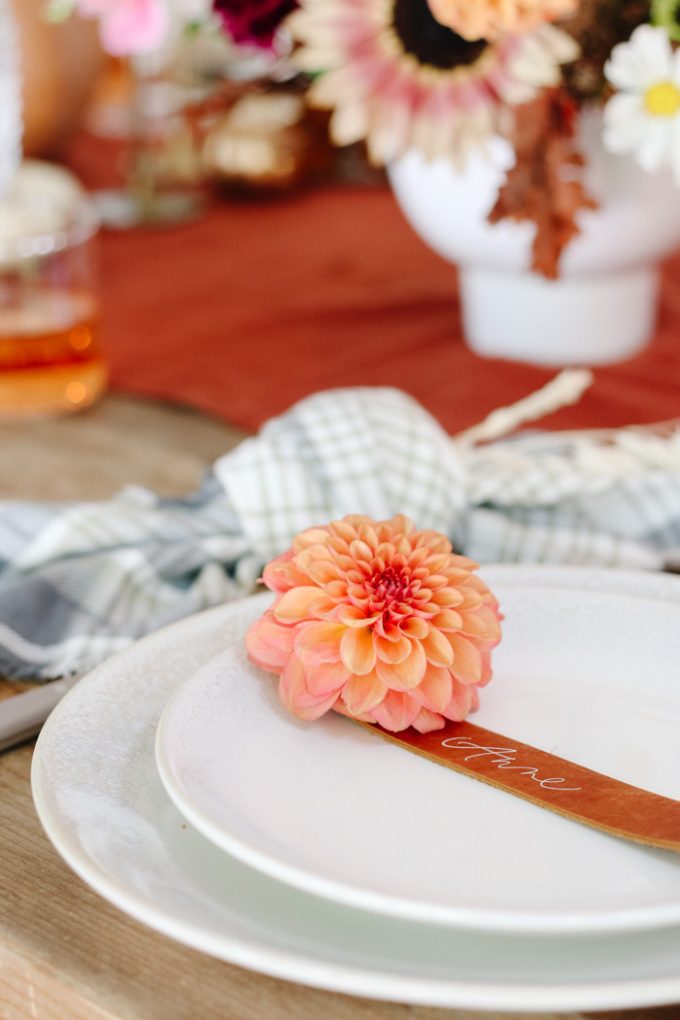 To bring the rust color to the place setting, I added a strip of leather with hand-lettered names for the place cards. I love how this detail compliments the dinnerware's reactive glaze finish.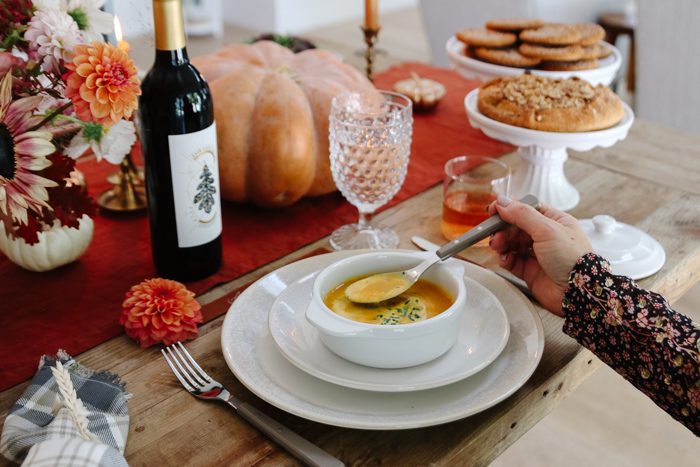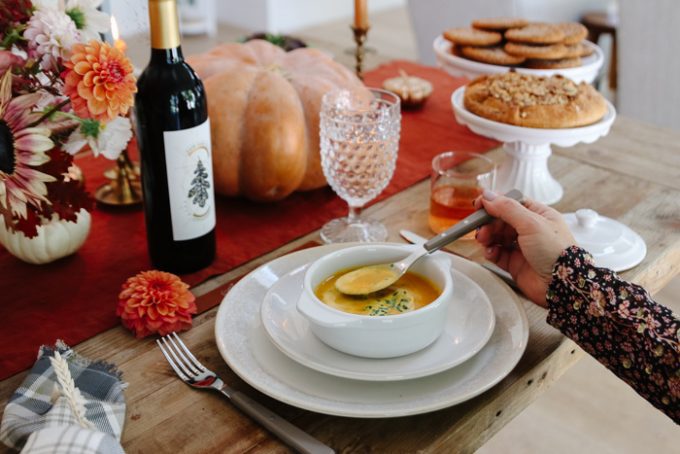 Fall Table Decor Ideas
The first course for my fall dinner party menu is a butternut bisque soup and I found the perfect way to serve it. The durable stoneware Bakman casseroles make soup feel extra-special and also retain heat. Made from durable stoneware, they help retain the heat of your dish. This makes hosting a dinner party easier and less stressful.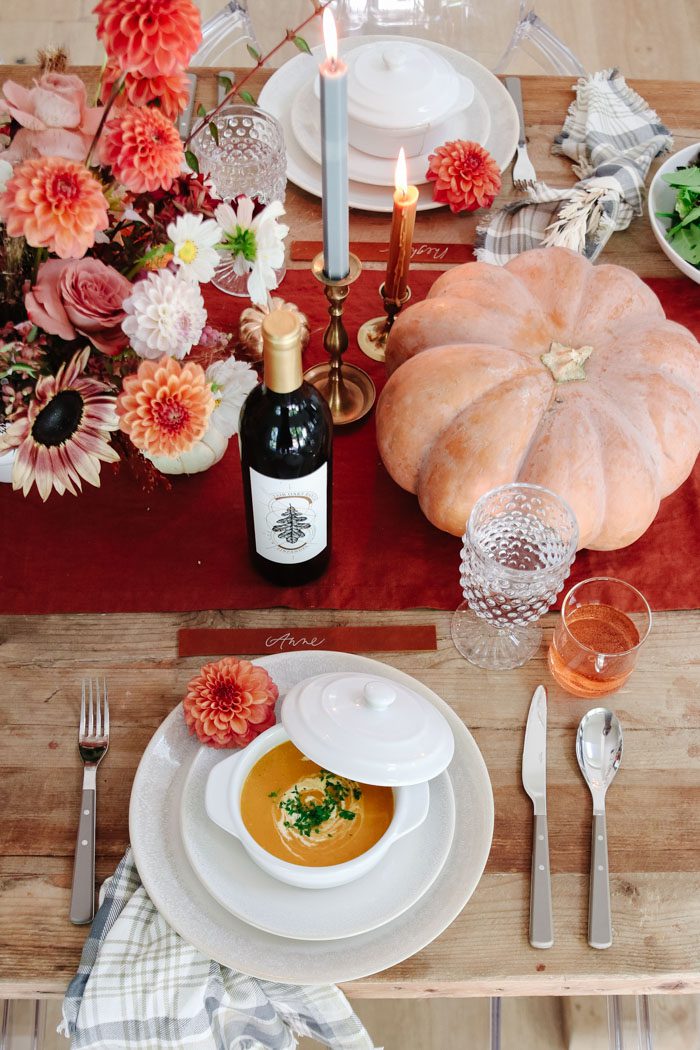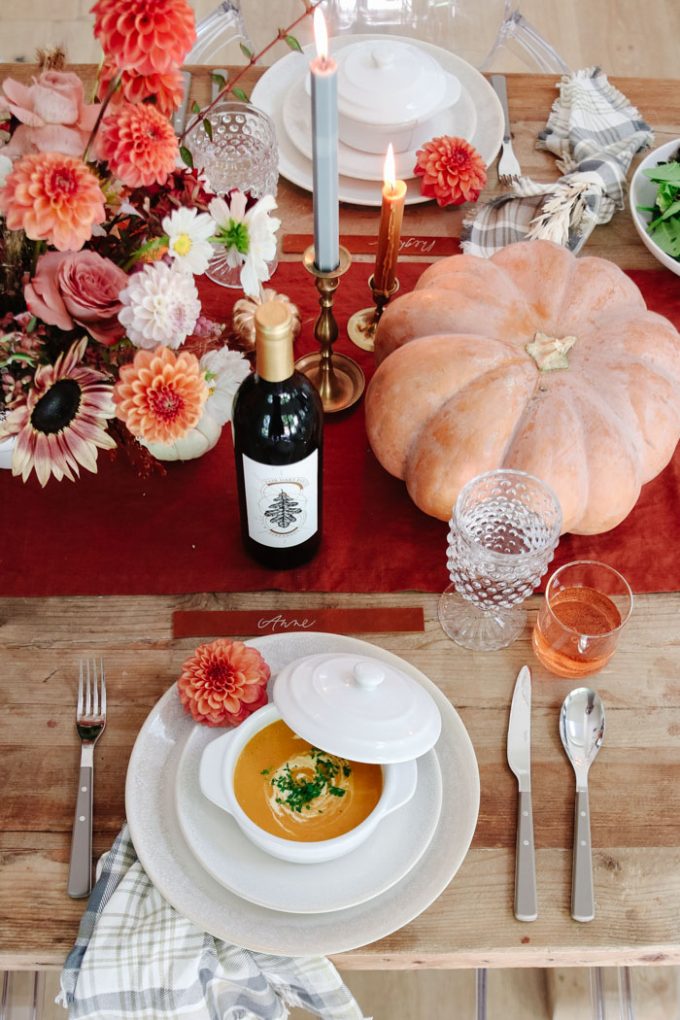 The Watercliffe flatware set is the perfect compliment to this place setting. These warm gray utensils offer an effortlessly classic appeal that I know I'll be using for years to come. I especially love how affordable these pieces are.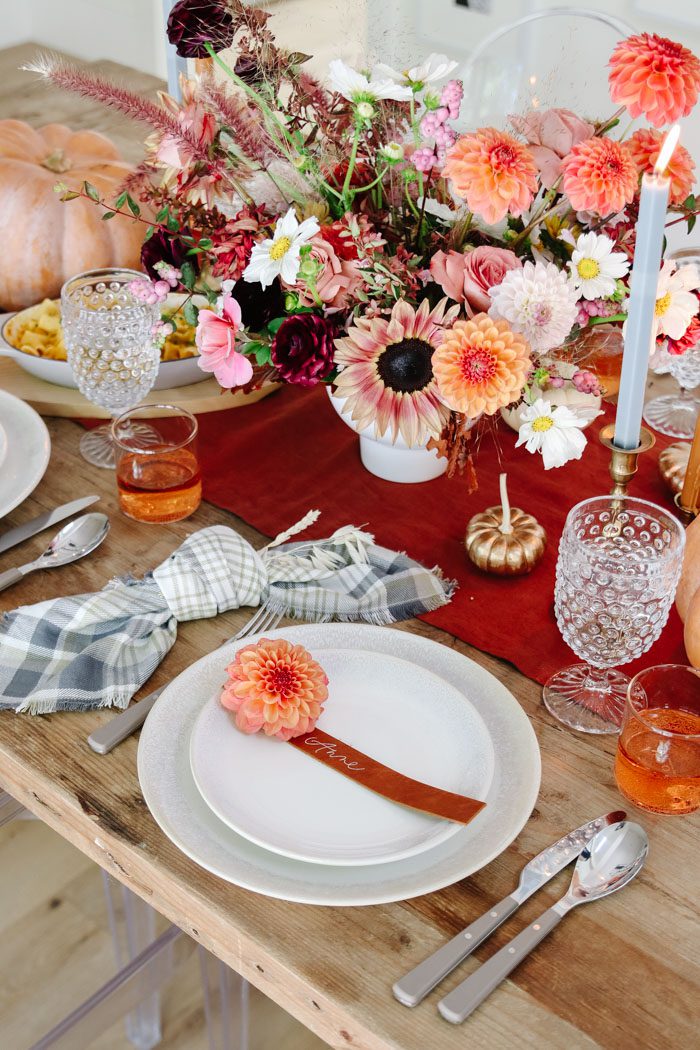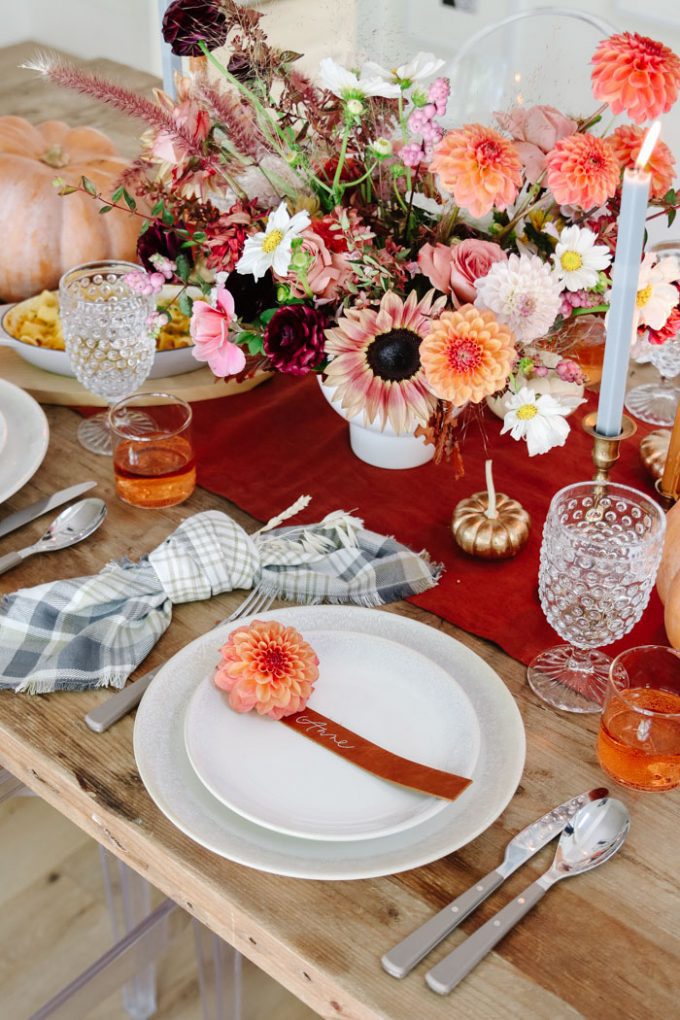 When it comes to decorating a table, I like to keep things simple: Pretty dinnerware, neutral colors, and small details that take an everyday table to the next level. These Chauncey hobnail goblets are like jewelry for your table.
Fall Dinner Party Menu Ideas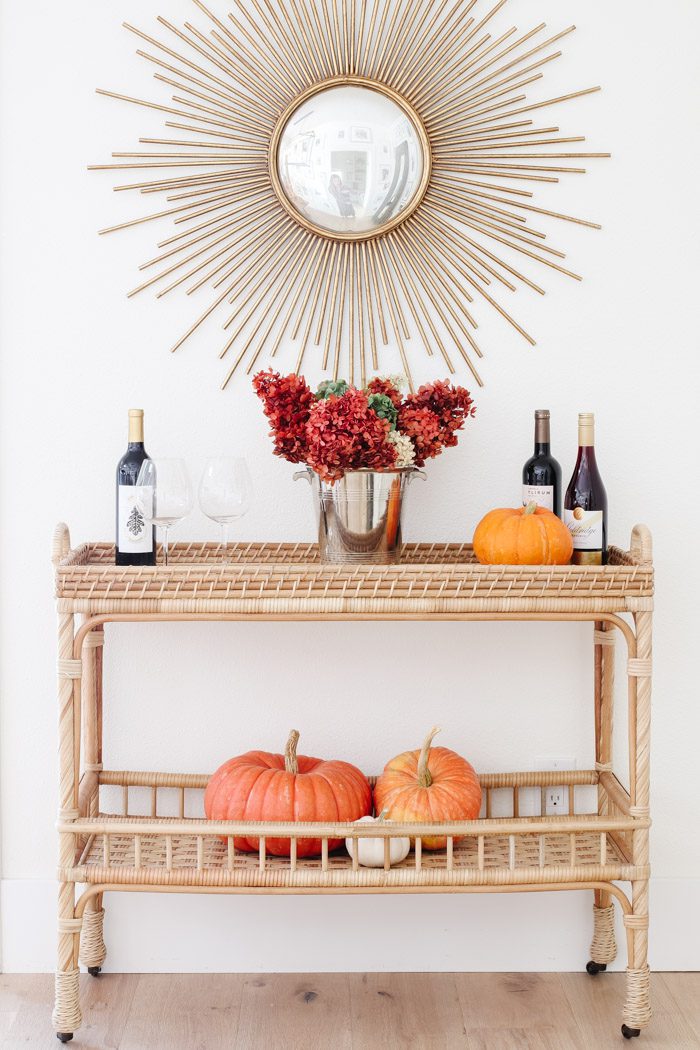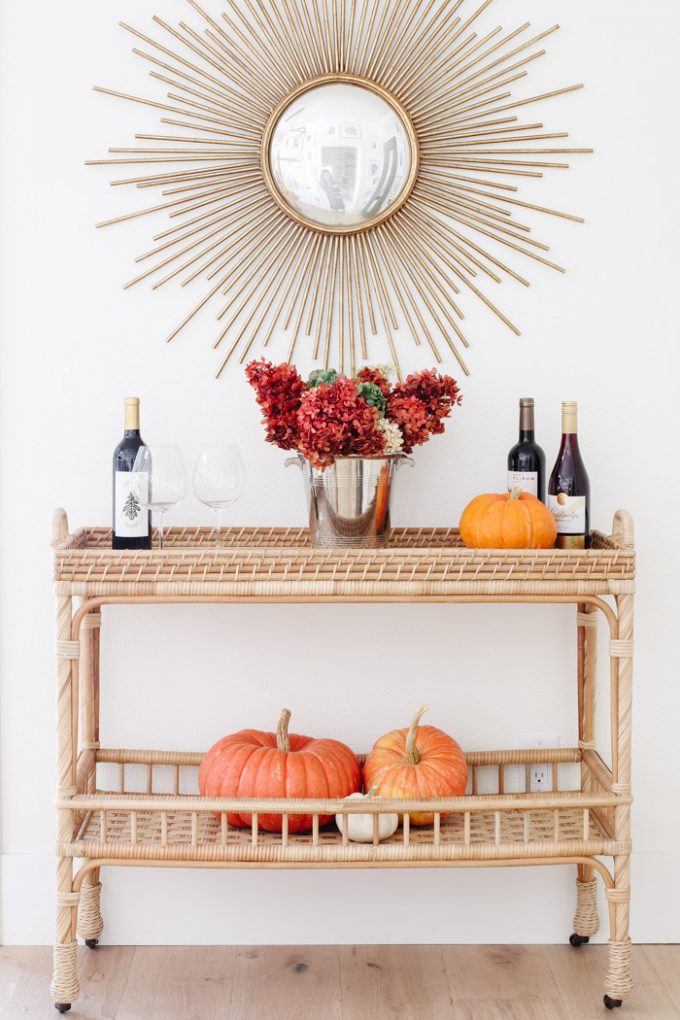 Half the battle of hosting a fall dinner party is figuring out what to serve to your guests, and I am here to help (with the aid of MarthaStewart.com of course).
I pulled some of my personal favorite recipes from MarthaStewart.com for you, and for even more ideas, check out these fall menus as well.
What to Serve at a Fall Party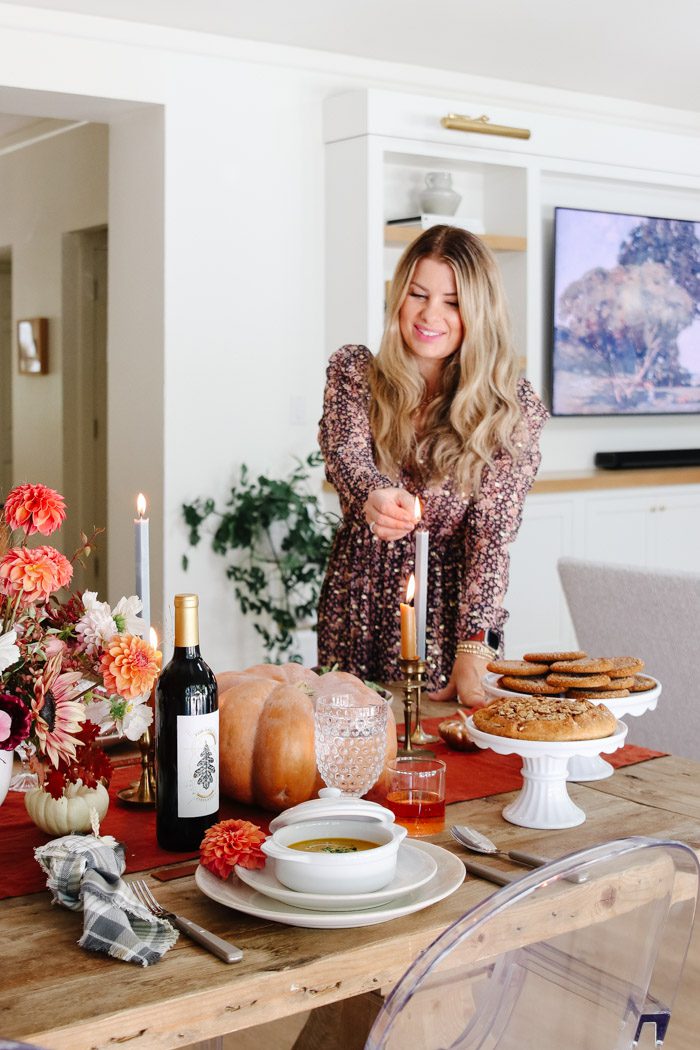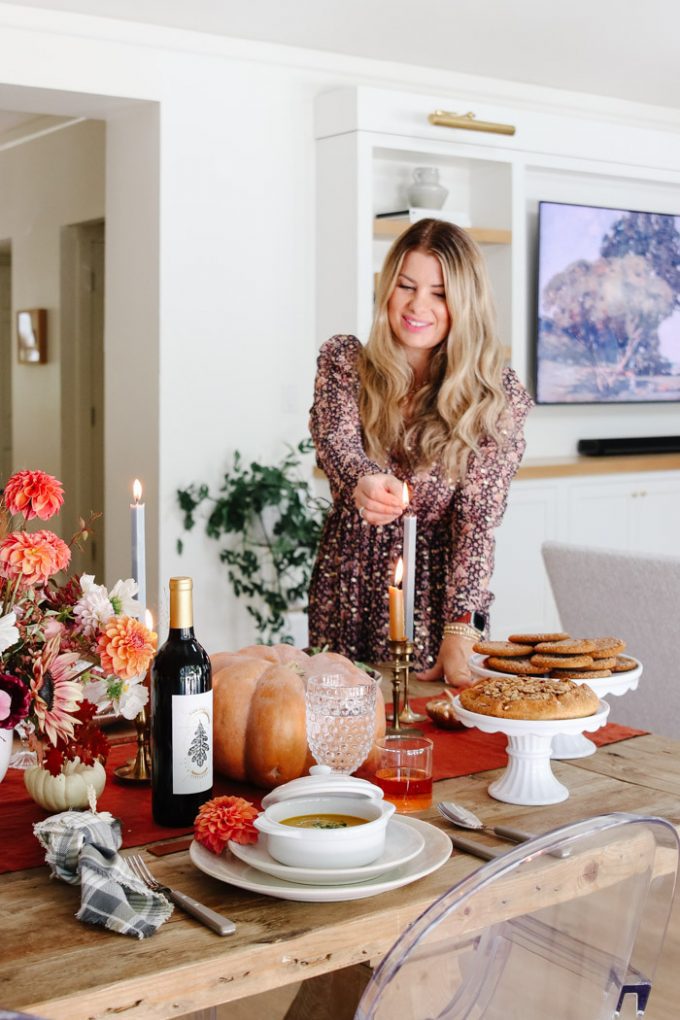 Here are some recipes from MarthaStewart.com for your fall dinner party:
Autumn Greens With Cider Vinaigrette
Macaroni and Cheese With Butternut Squash
Sage and Garlic-Crusted Pork Tenderloin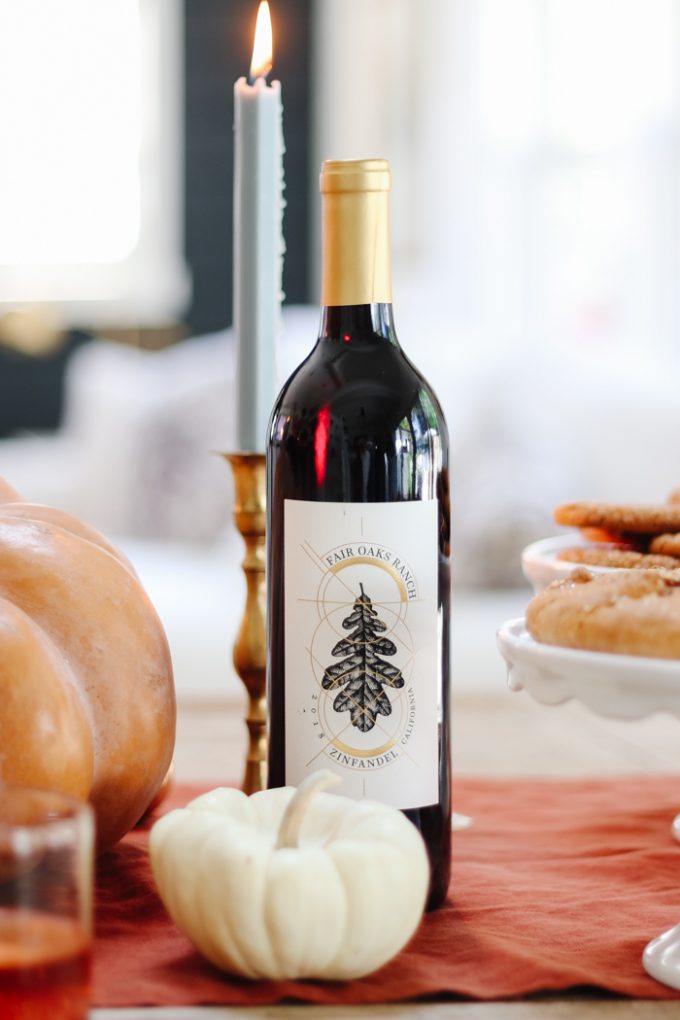 And don't forget to check out the extensive selection of wines available on MarthaStewartWine.com. I had the pleasure of sampling some of her red wines and they were absolutely delicious. The perfect complement to your fall table.
Martha.com also has a great selection of bakeware and serving pieces that are essential for the upcoming holidays. They come in the classic Martha Stewart colors that she's known for.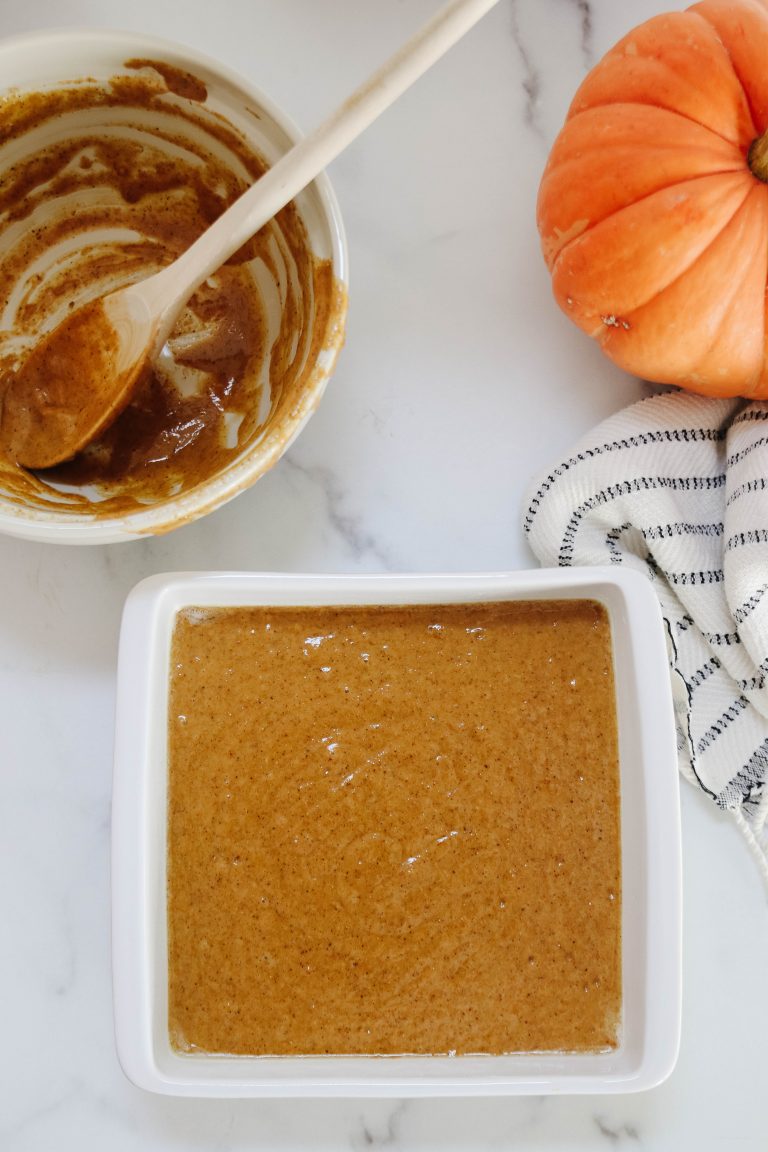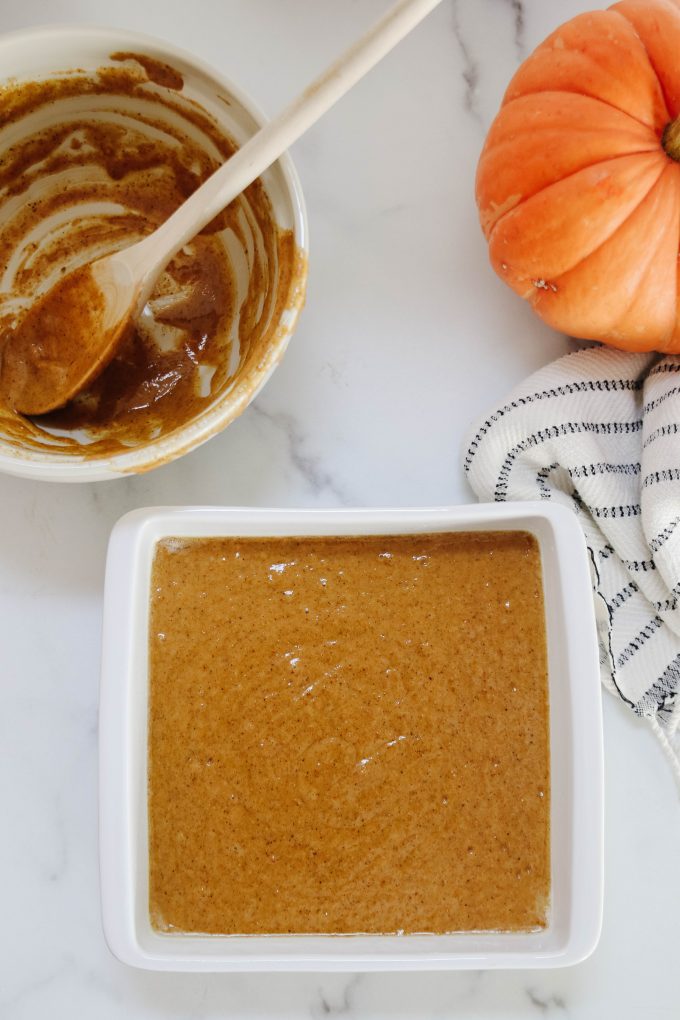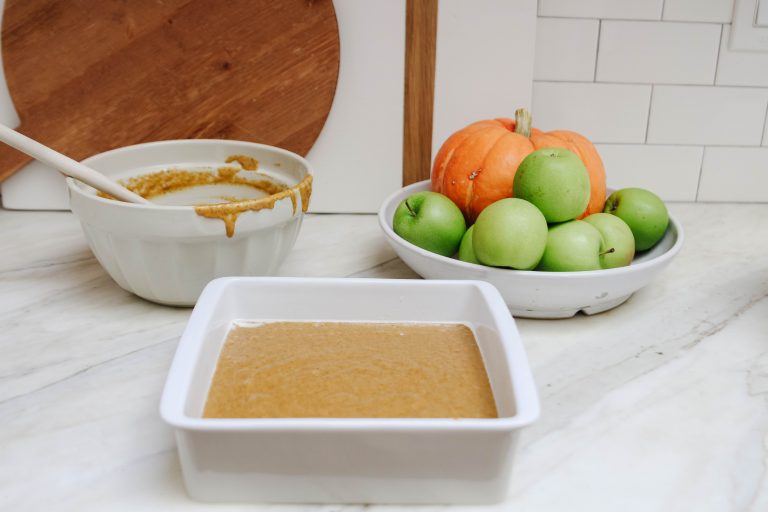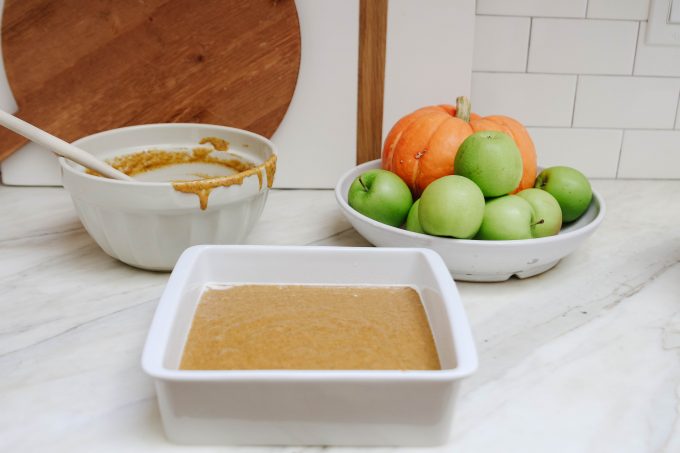 These square bakers are the perfect oven-to-table pieces, with a two-tone glaze that's easy to clean.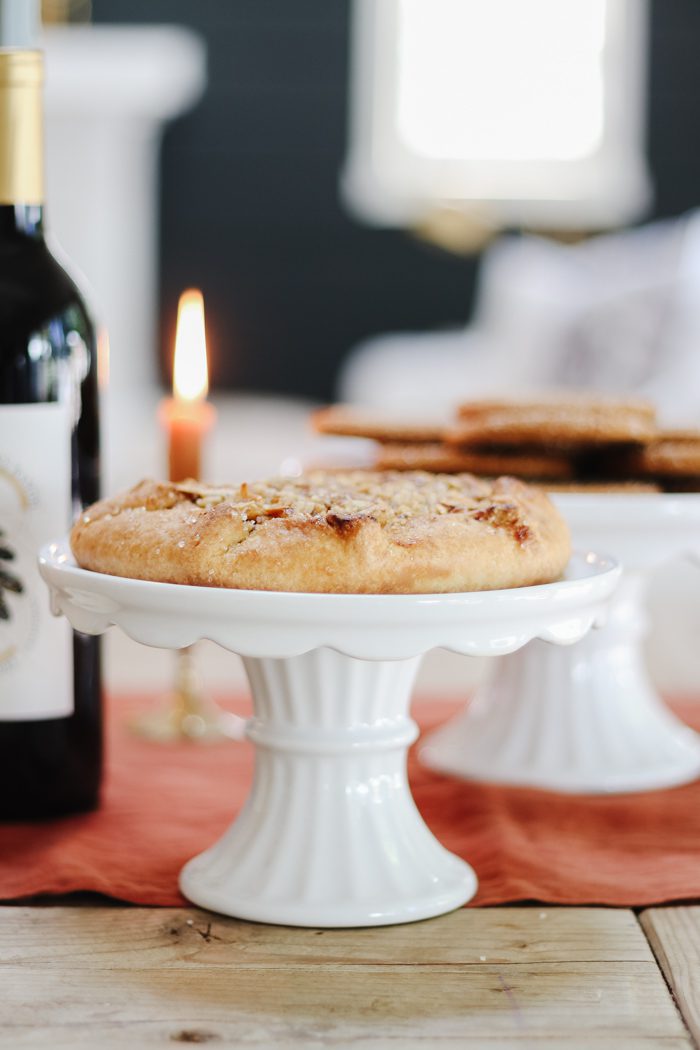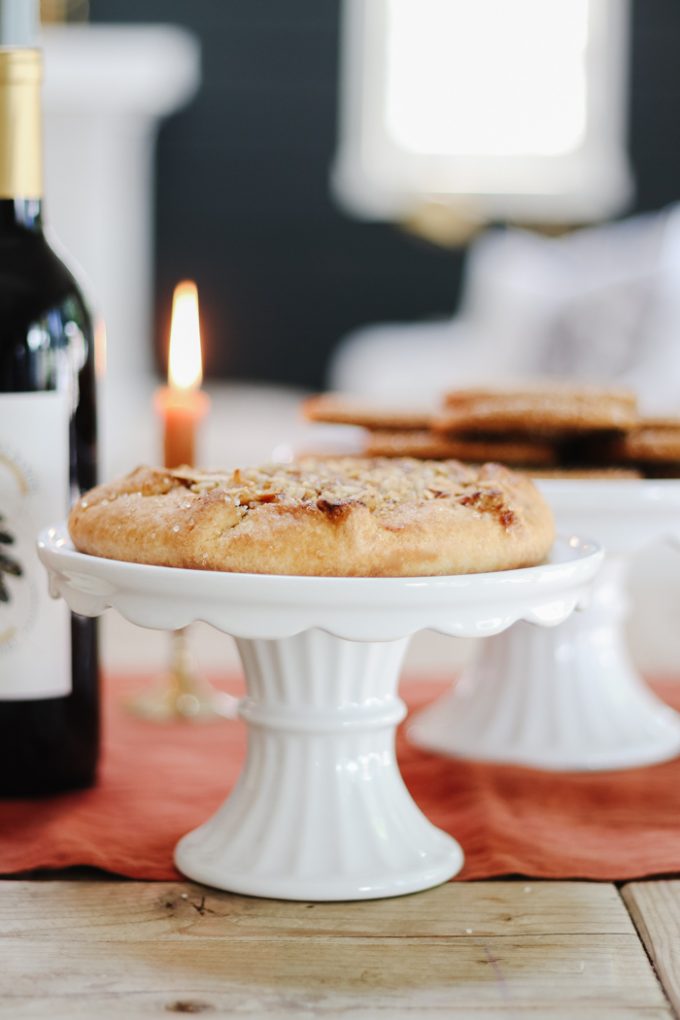 The baking and serving pieces feature beautiful details, like these Patterson cake stands that look like a sheaf of wheat and are perfect for this fall dinner party table.
In the coming months, Martha.com will be launching a Holiday Shop that will include everything for holiday entertaining and decorating as well as a curated selection of gifts!
Flowers from Busy Bees Floral
Special thanks to Martha.com for sponsoring this post.
Shop The Martha.com Collection Seen Here

Save This Pin For Later