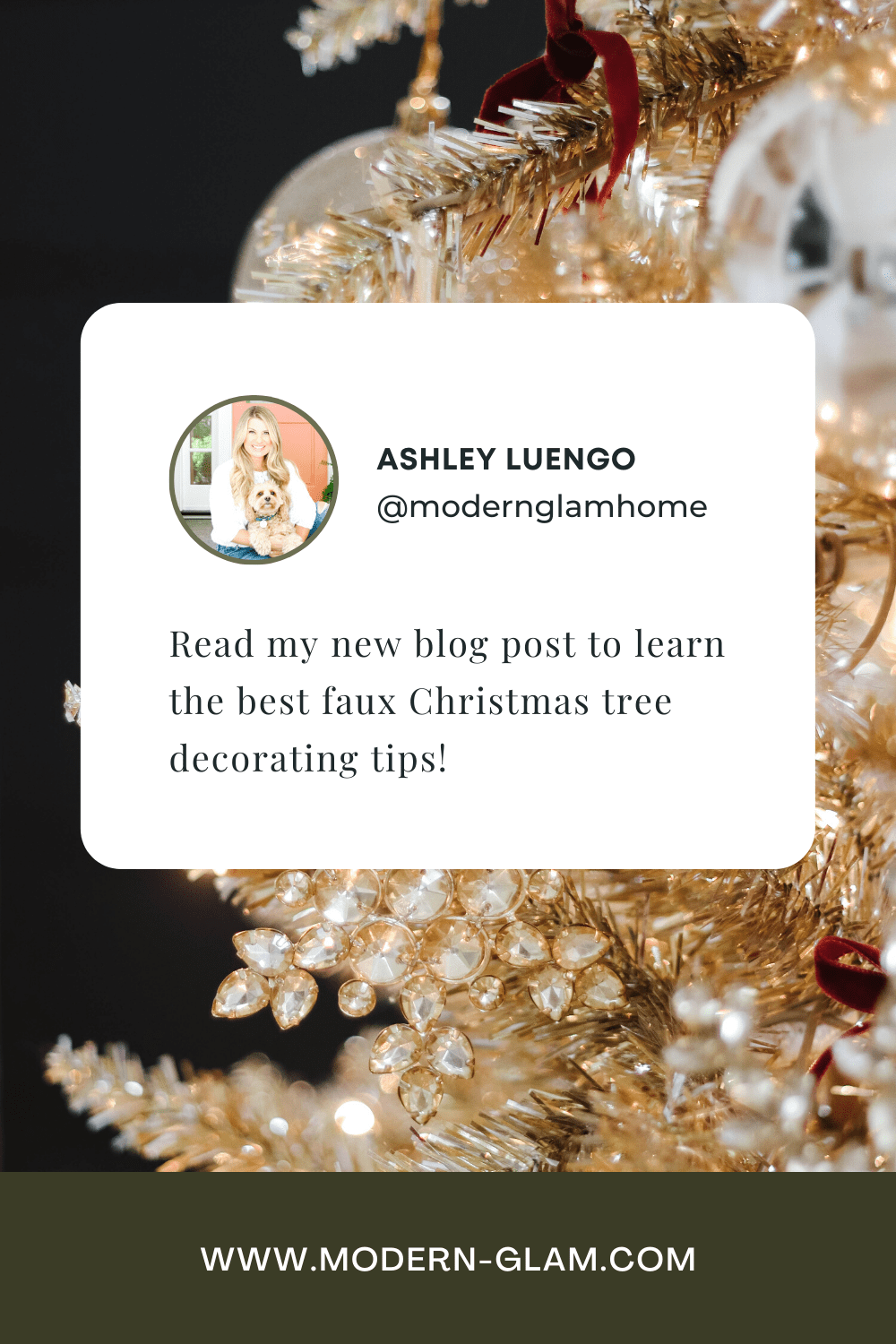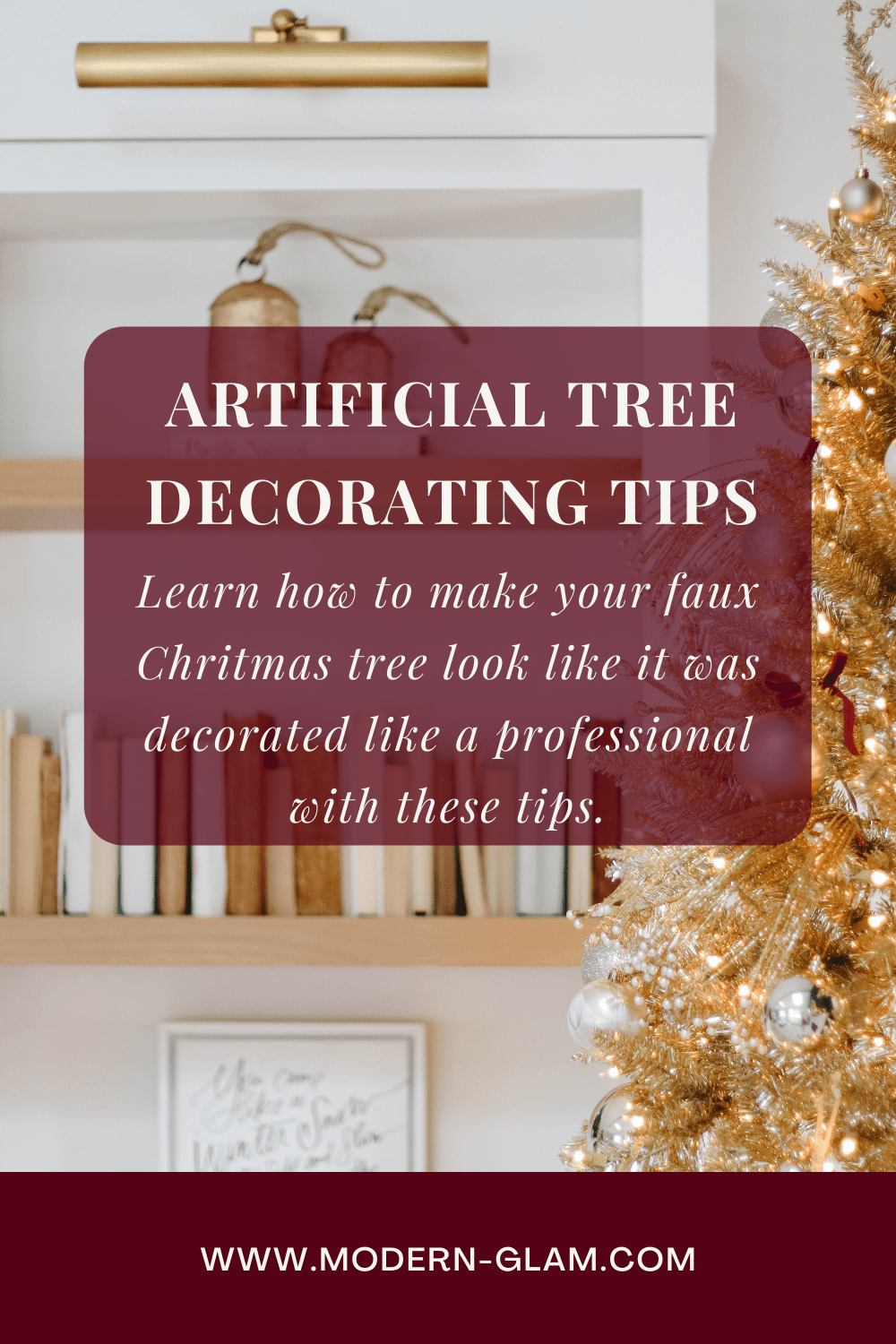 The best faux Christmas tree decorating tips. Learn how to make your faux tree look like a professional decorated it with these tips and ideas.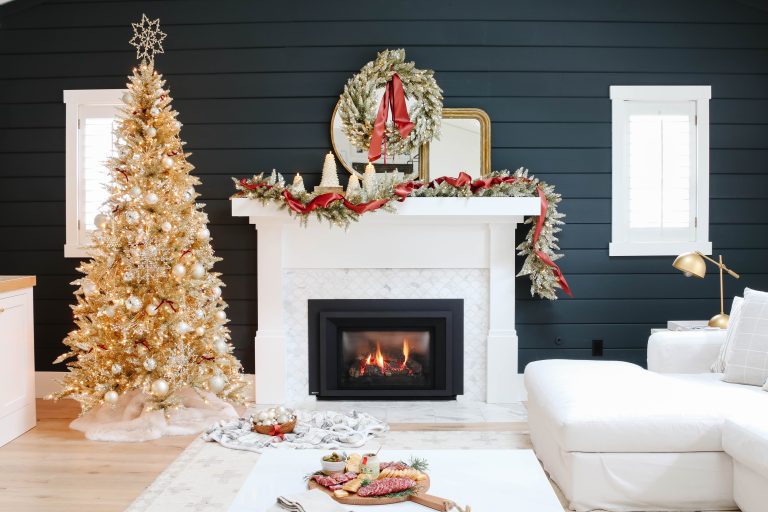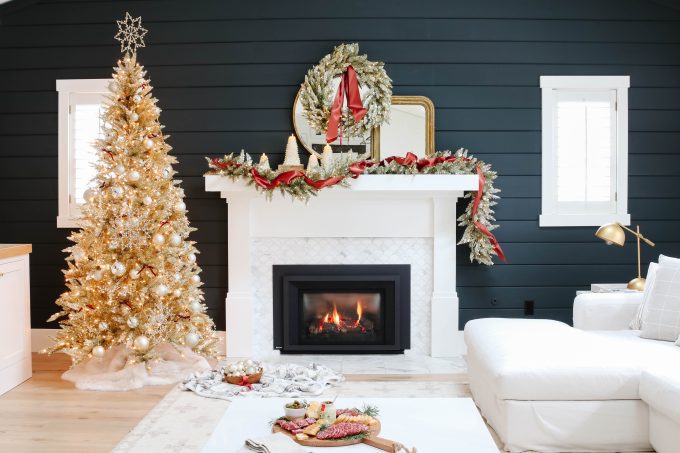 I am so excited to share these faux Christmas tree decorating tips with you today. I partnered with Martha Stewart's new online store, Martha.com and she has the most gorgeous holiday decor this year. Come see how I decorated this 7.5 foot Pre-Lit Champagne Tinsel Tree with beautiful ornaments and baubles for a look that is festive and timeless.
Faux Christmas Tree Decorating Tips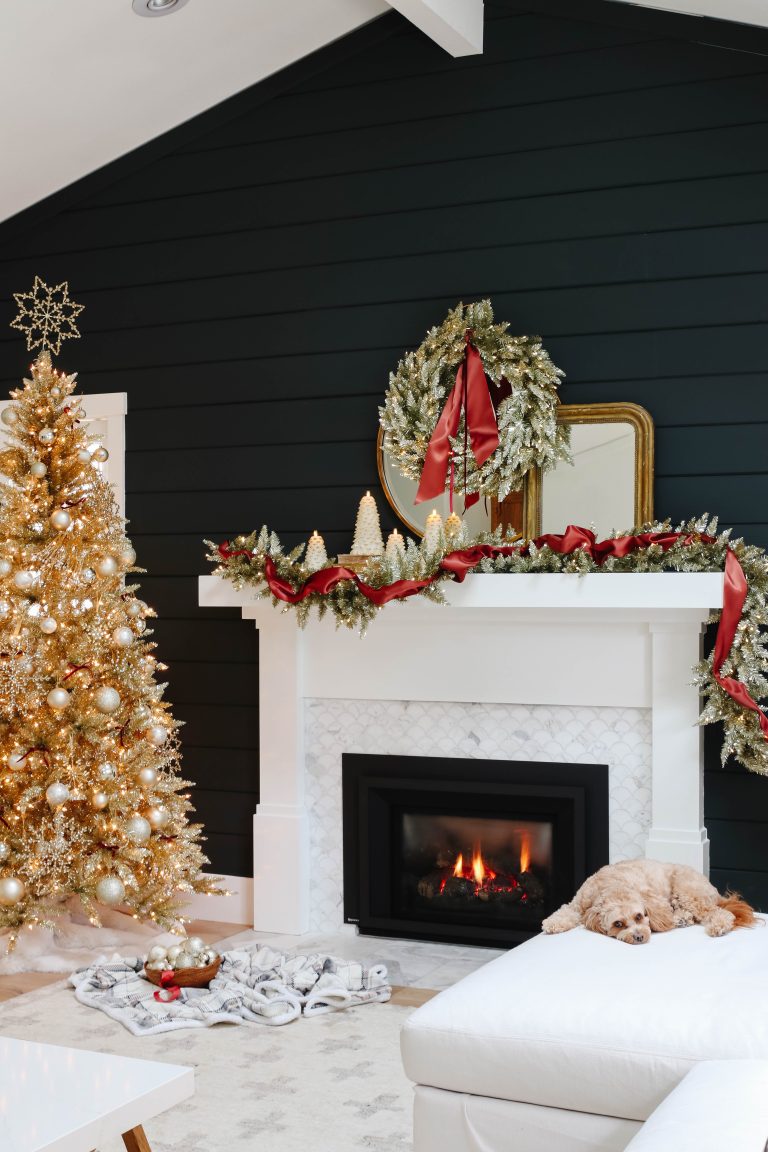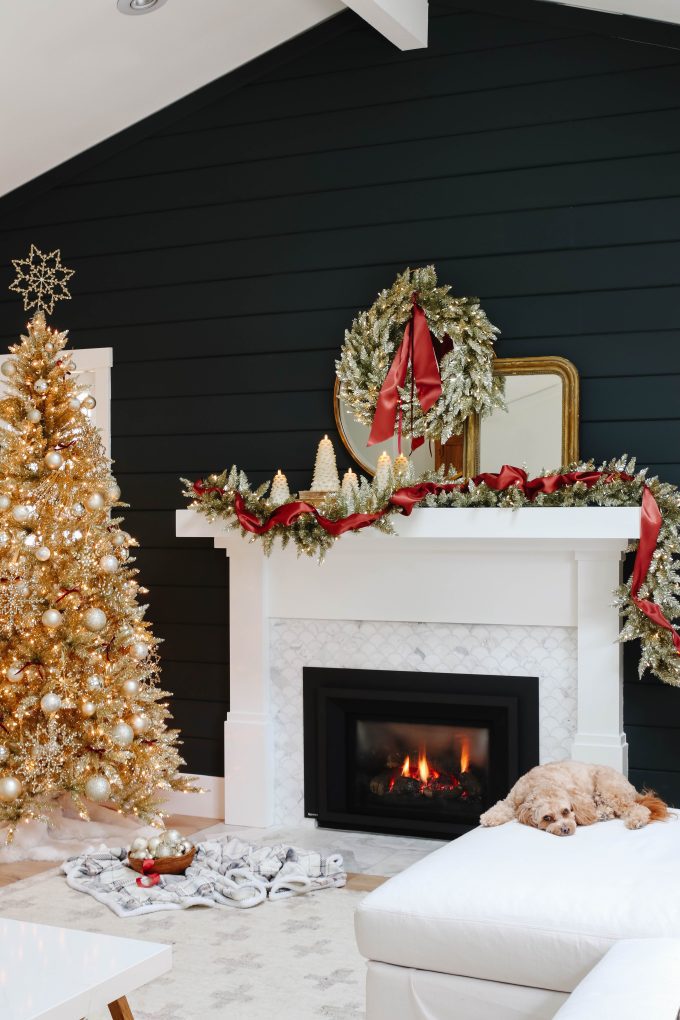 Decorating a Christmas tree can be overwhelming. Especially if the perfectionist in you comes out during the holidays. Having friends and family can put the pressure on to have your home looking its best. Check out these easy-to-tackle ideas that will help you decorate your Christmas tree and enjoy the holiday season ahead.
Pick a Pre-lit Faux Christmas Tree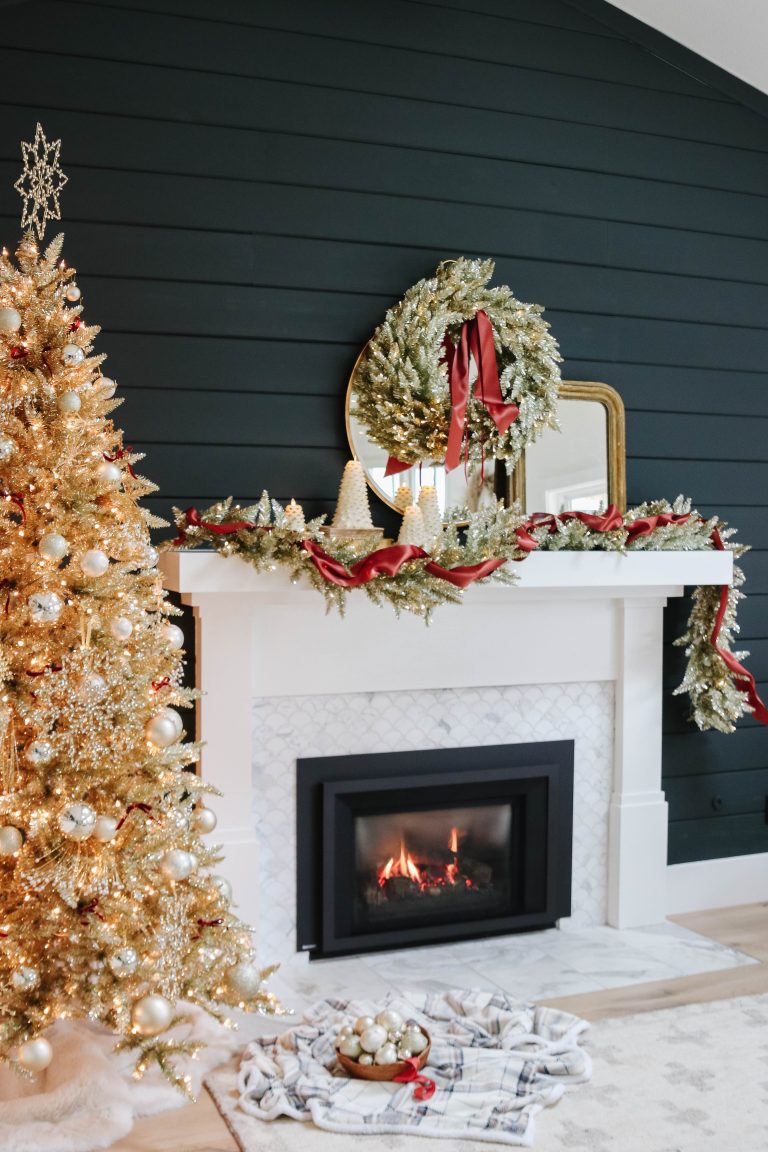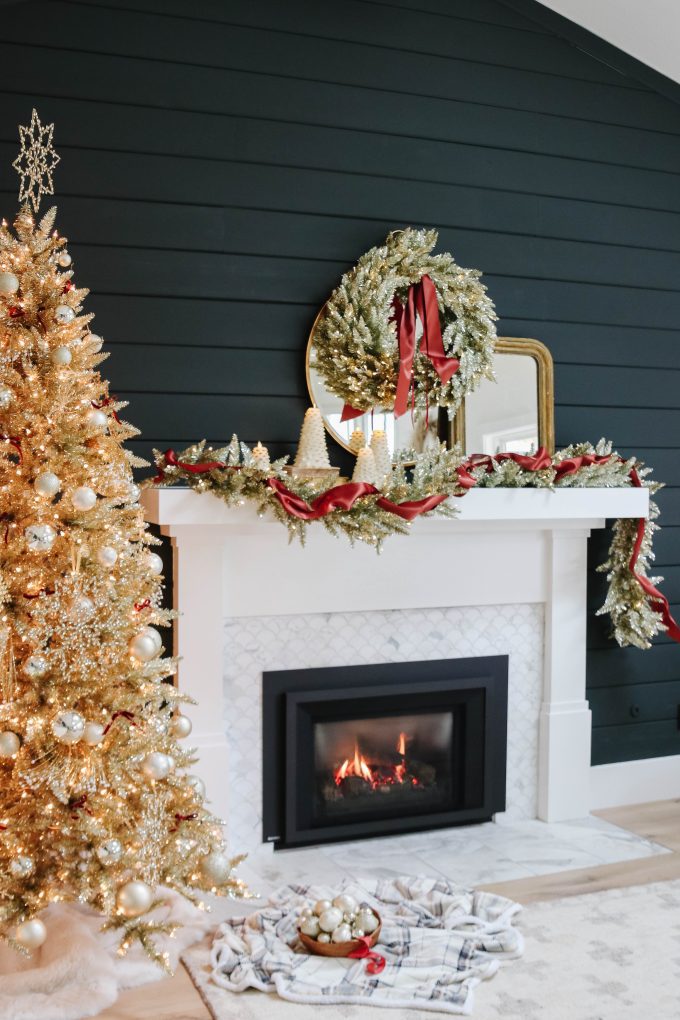 Choosing a high-quality faux Christmas tree is one of the easiest ways to get that polished look for the holidays. And I always recommend choosing a pre-lit version. This 7.5 foot Champagne Tinsel Tree from Martha.com is so simple to assemble. It features Instant Power Technology that carries power through the tree from the inline foot pedal up to the discreet Topper Plug for an extension-cord free tree topper.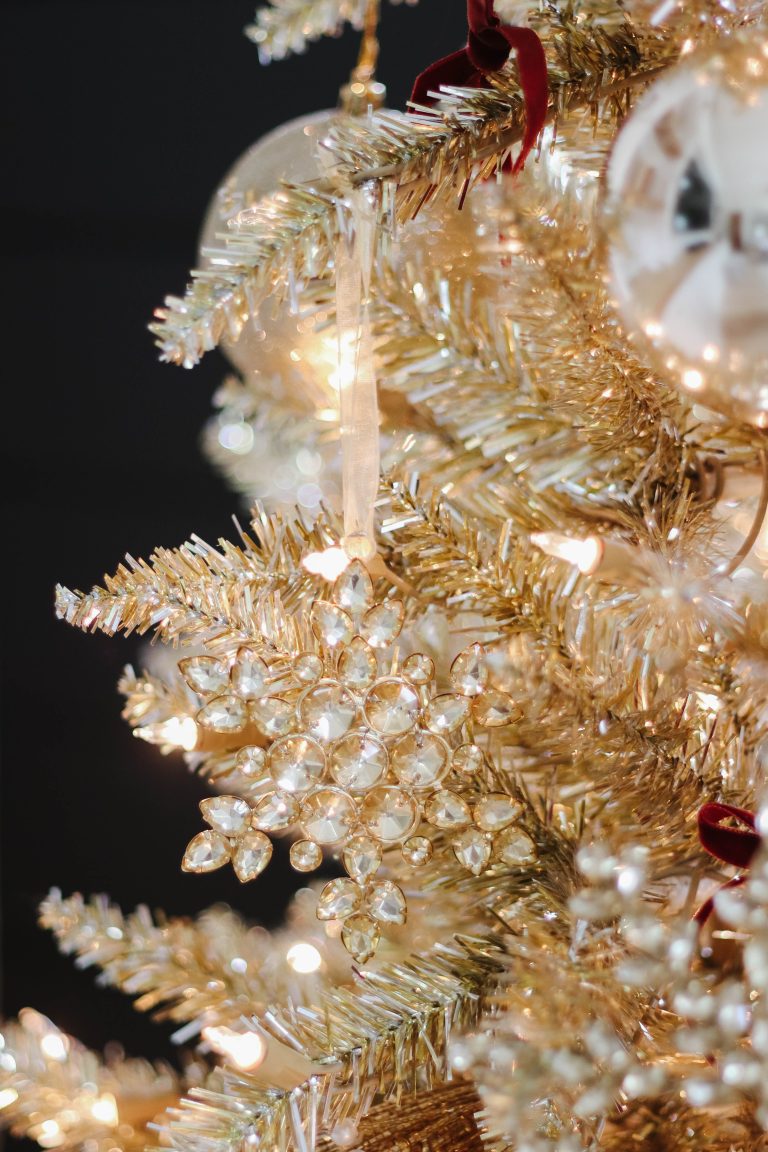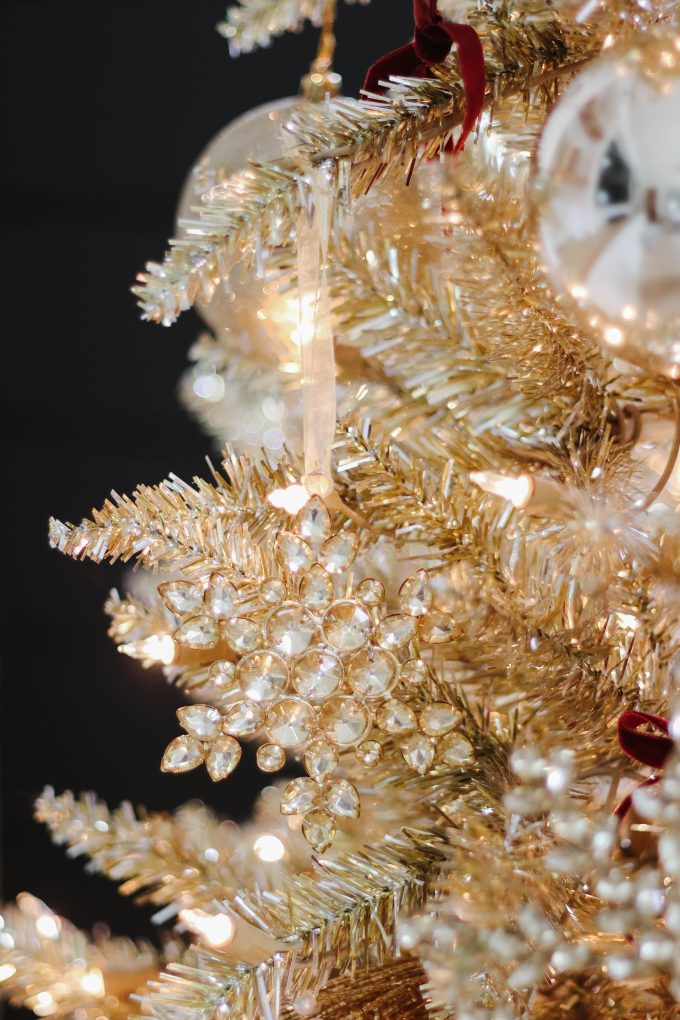 And the champagne tinsel branches are stunning! Martha Stewart is known for her timeless aesthetic and design and this tree is just that. The champagne color is a beautiful background for any style of home and holiday color scheme.
Fluff Your Artificial Christmas Tree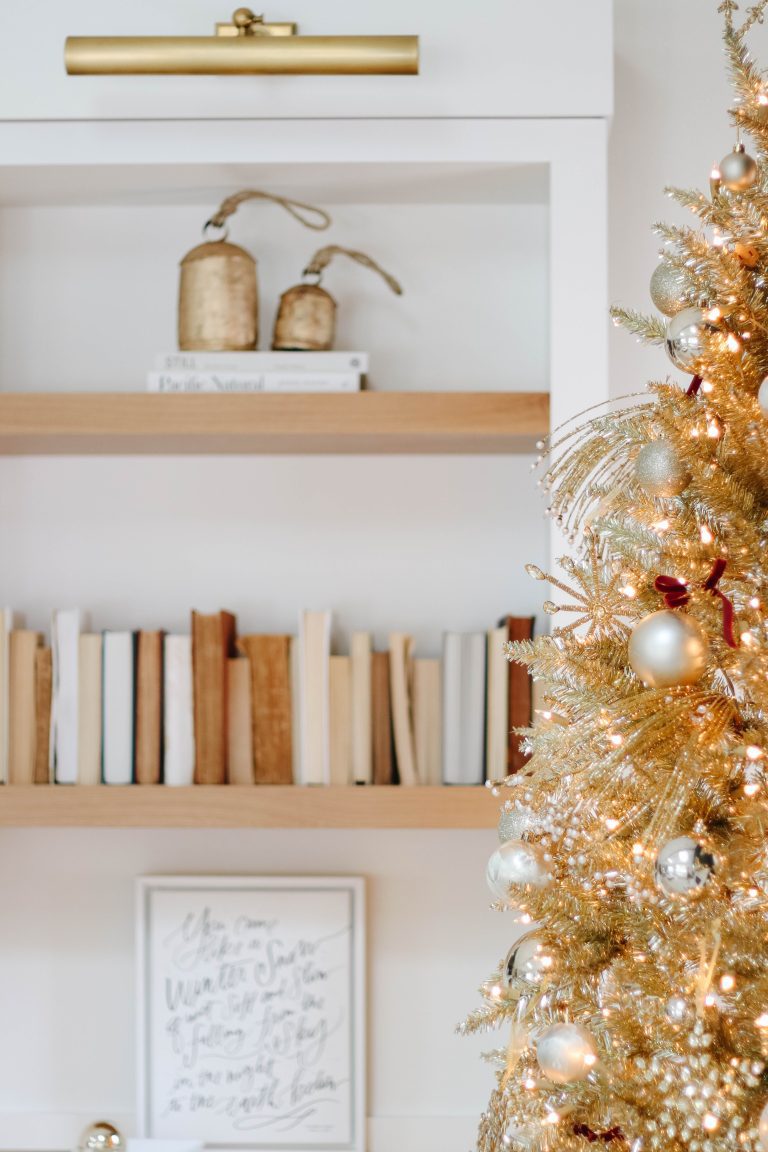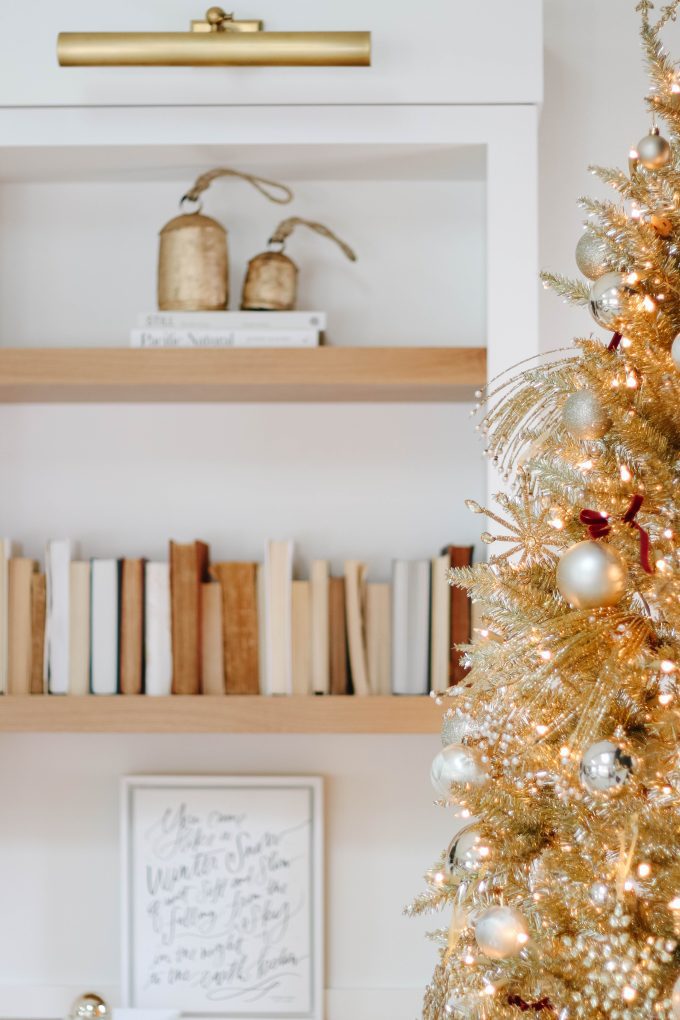 Once you have the tree up, first you want to fluff and position the tree branches. A good method is to start at the center pole of the tree and work your way out to the tips. Fan the branches on the inside of the tree to cover any gaps and the pole itself. And when fluffing the branches, alternate them in opposite directions, vertically and horizontally. Vary the direction for a more natural look.
For the top section of your tree, position the branches upwards rather than in opposite directions. This looks more natural and also helps create that traditional triangular Christmas tree shape.
Choose 2-3 Colors For Your Design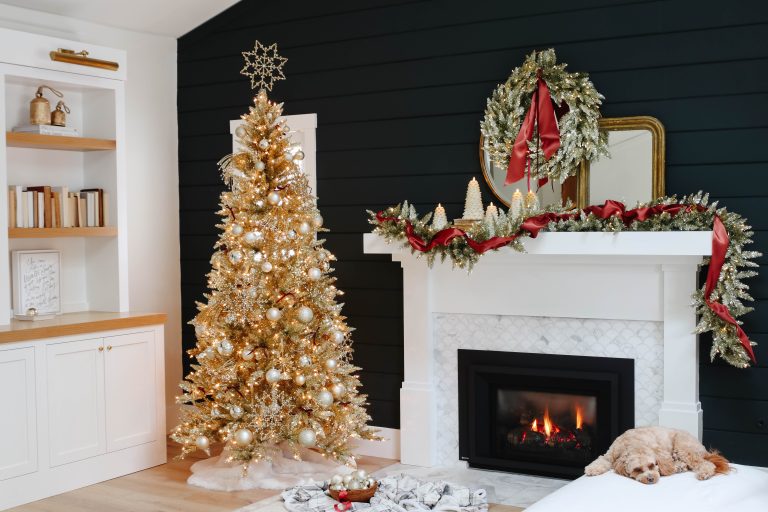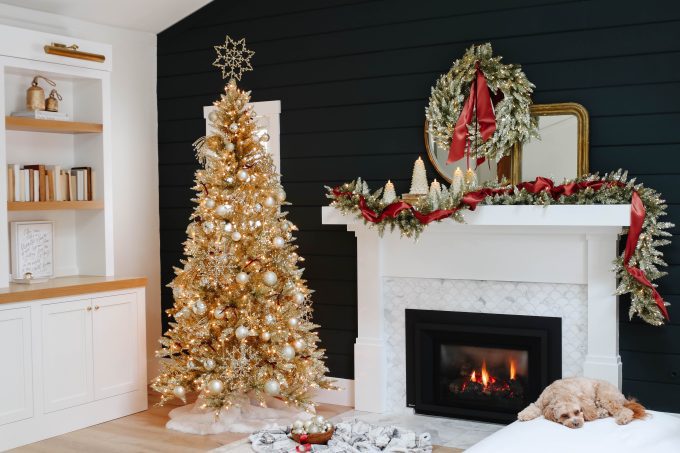 Now that your tree is up and fluffed, it's time to decorate! A good rule of thumb is to pick 2-3 colors for your holiday decorating theme. For this tree, I chose silver, gold and a pop of a pretty berry color. Choosing a color scheme helps when shopping for and picking out ornaments.
Save Time and Money With An Ornament Set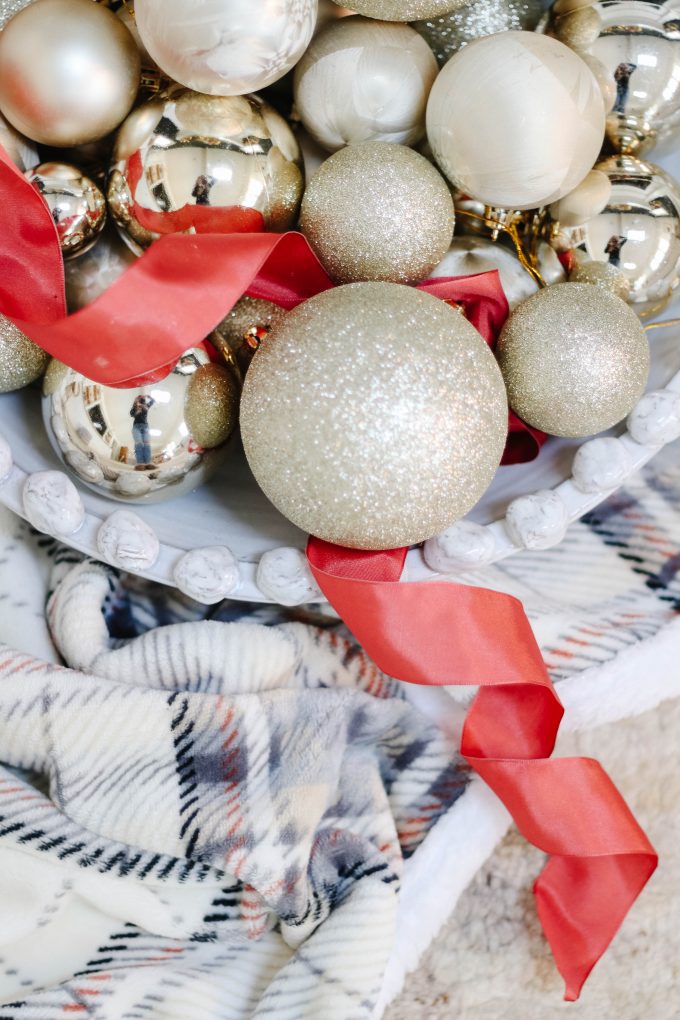 Decorating your faux Christmas tree takes a lot of ornaments! For a 7.5 foot tree, you need about 100 ornaments. Buying an ornament set like this Champagne Shatterproof Ornament Set is a time and money saver. And the set comes already color-coordinated with satin, shiny, gloss and glitter finishes to add dimension and depth.
Add Character with Larger Ornaments and Ribbon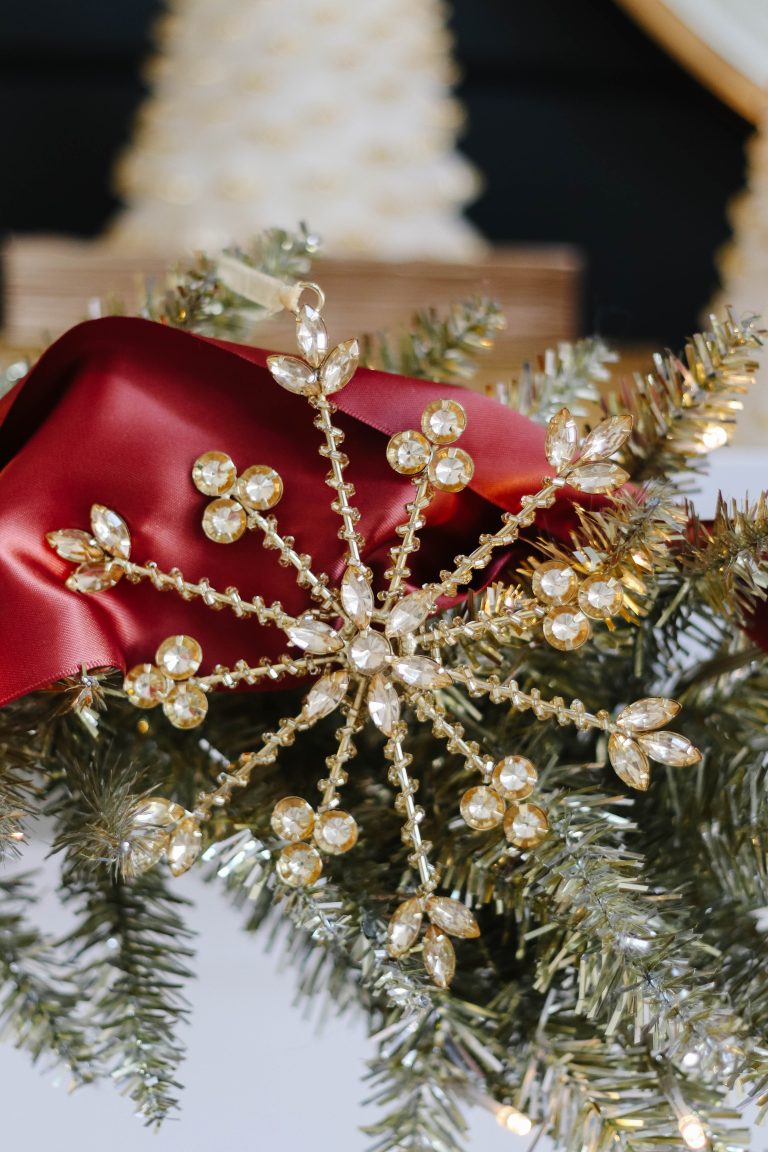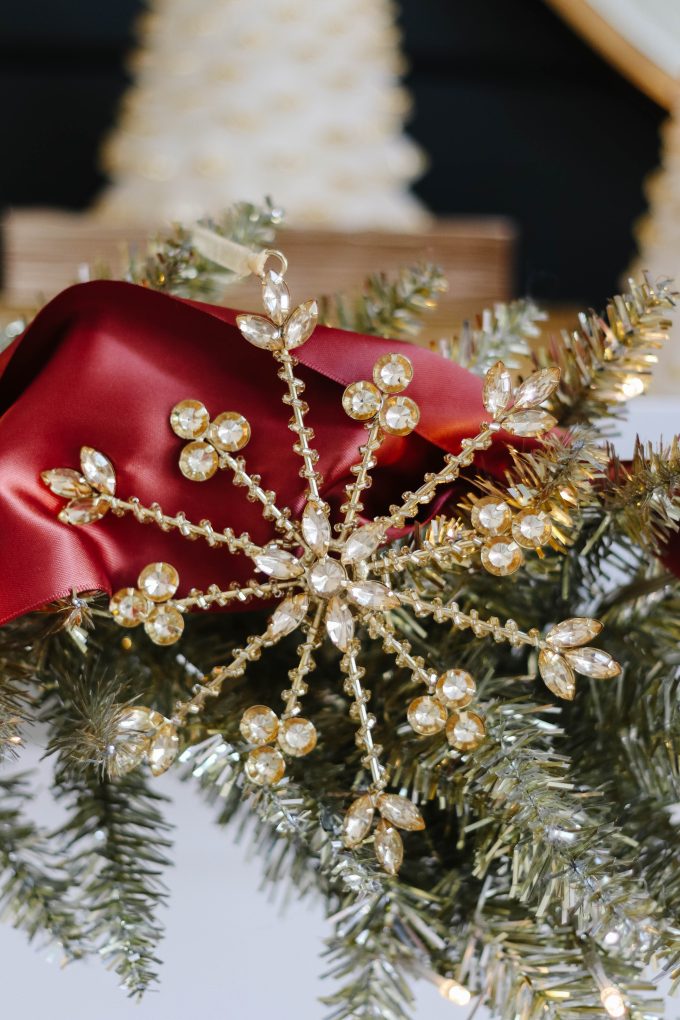 I added these Jeweled Snowflake, set of 6 ornaments to add some sparkle and shine. They go well with the champagne color scheme and add character and that holiday sparkle.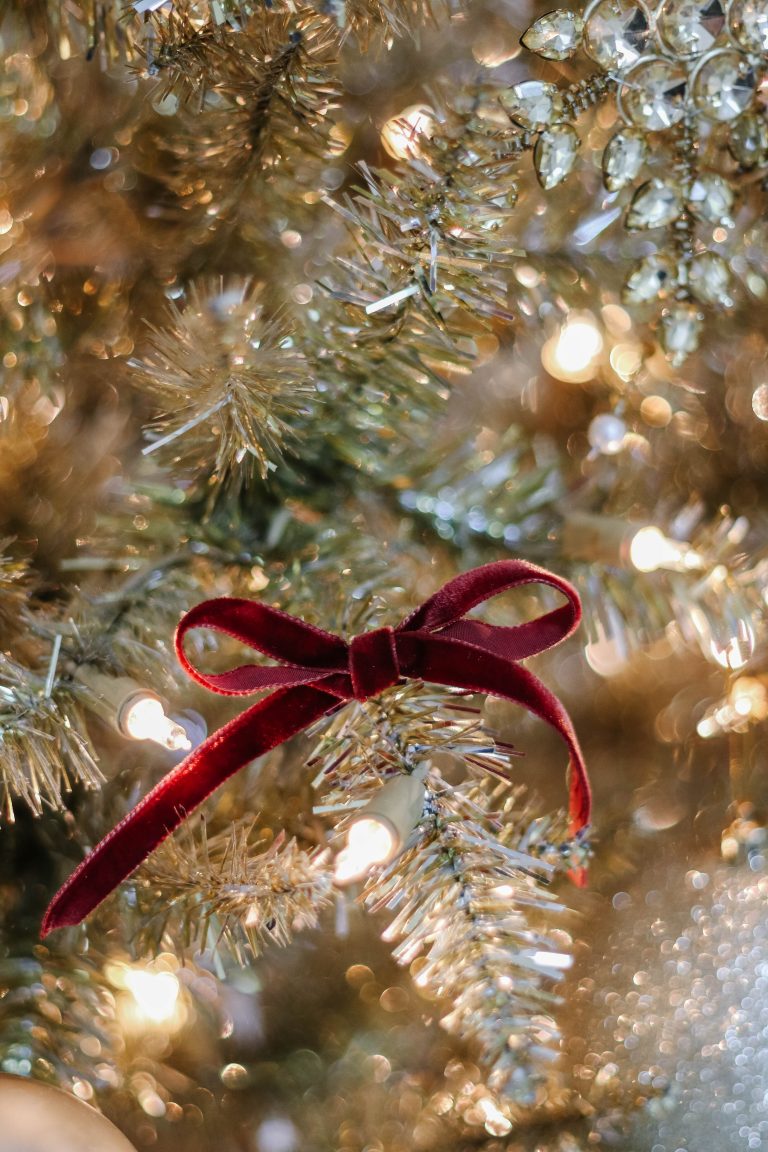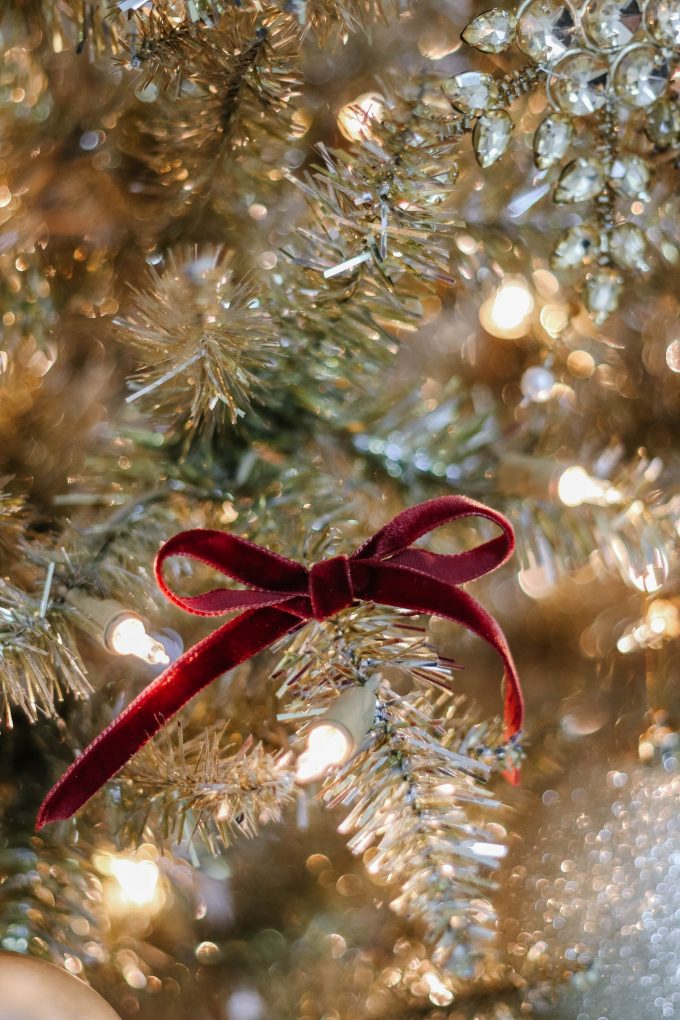 To add color, I tied 1/2″ wide velvet ribbon into small bows and placed on the tips of some of the tree branches. This is such an easy way to add something new to your faux Christmas tree and easily add some color.
Use Tree Picks For Dimension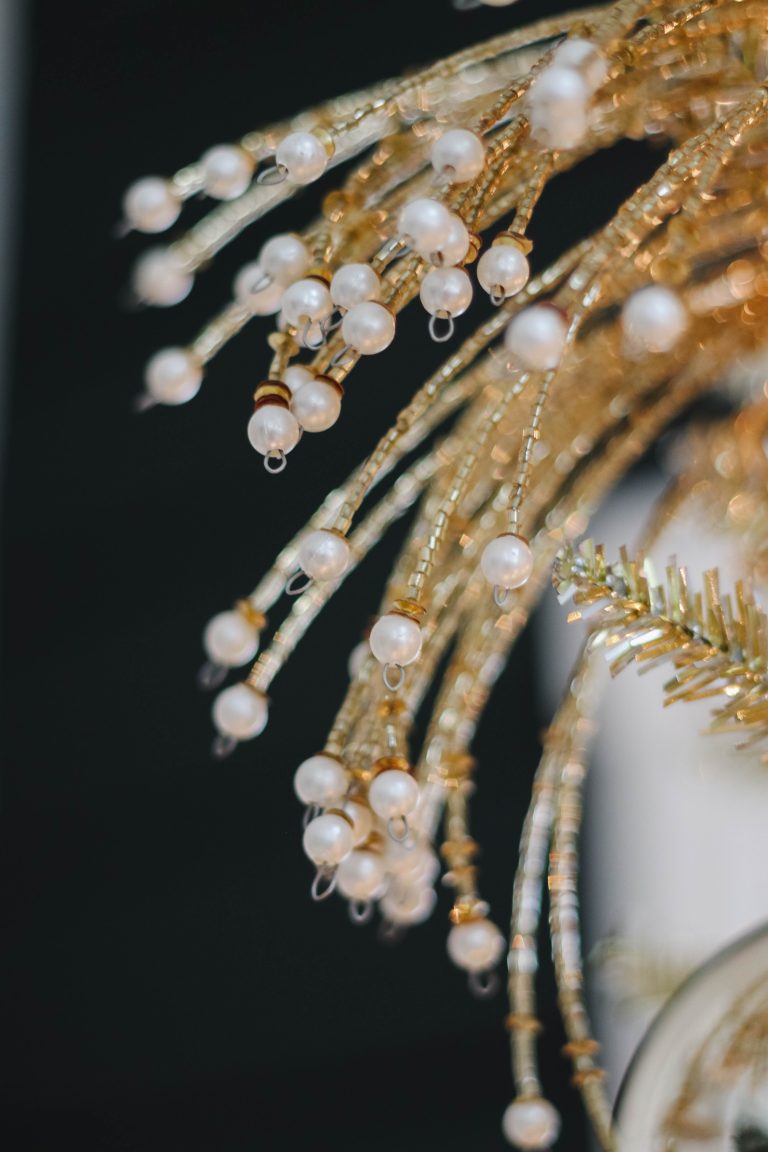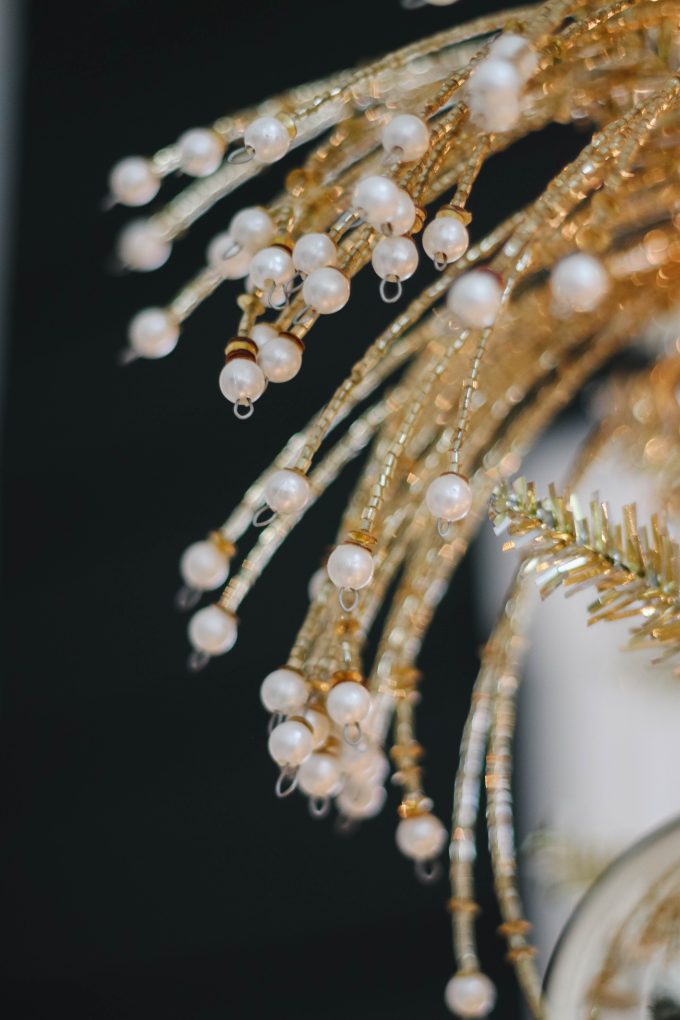 These Pearl and Gold Beaded Christmas tree sprays add so much character and dimension to this tree. I love how they clip onto the branches and make holiday decorating easy. Sprays and picks also help fill in any gaps you may see in your faux Christmas tree.
Finish With A Tree Topper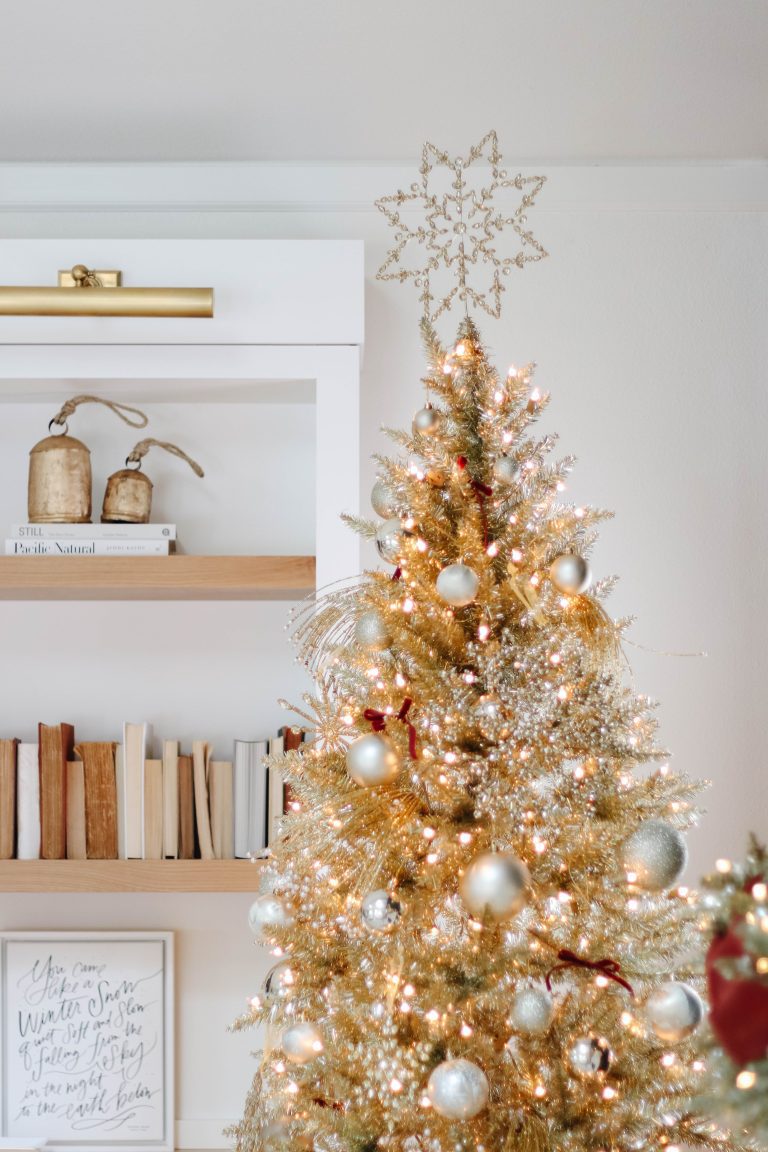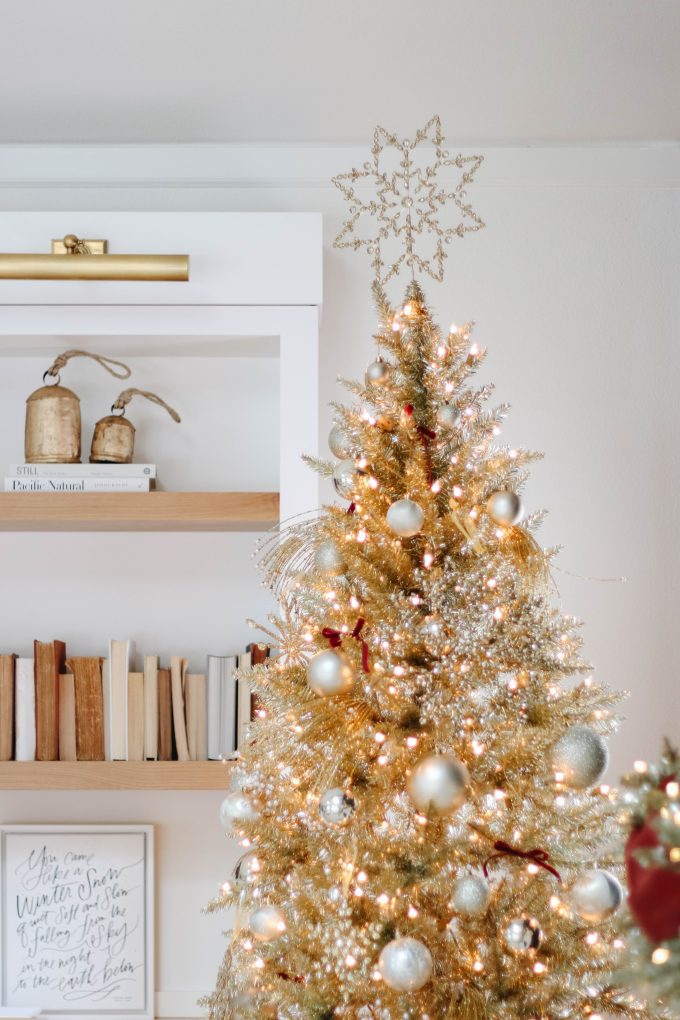 This beautiful Jeweled Snowflake Tree Topper is the perfect finishing touch and coordinates with the matching ornaments. Tree toppers are like icing on a cake and help create a finished and curated holiday look.
Choose Coordinating Decor To Finish Your Holiday Look
I finished my living room decor by adding coordinating decor on my fireplace mantel.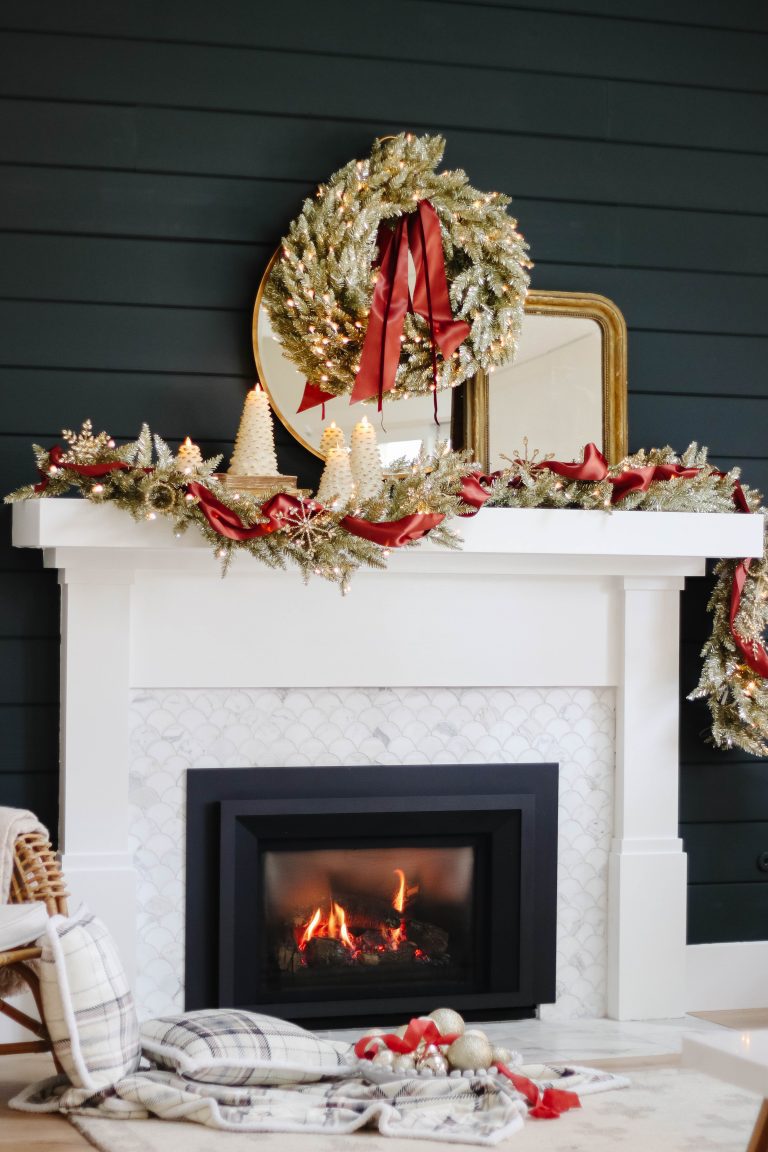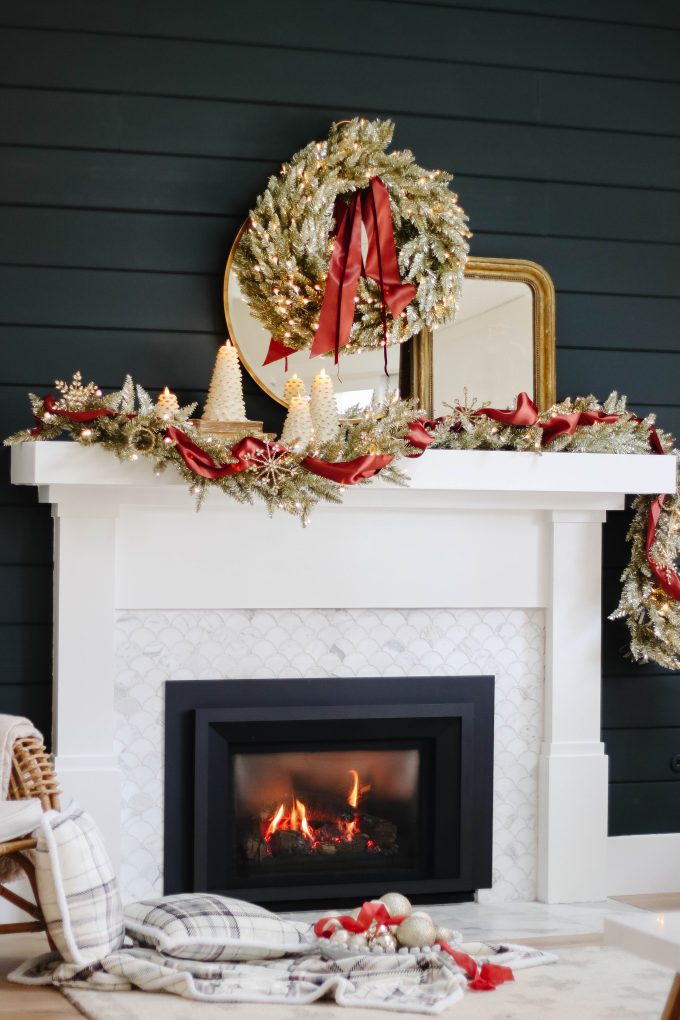 This LED Pre-Lit Champagne Tinsel 30″ Wreath is battery operated and allows you light up your decor without having extension cords running everywhere.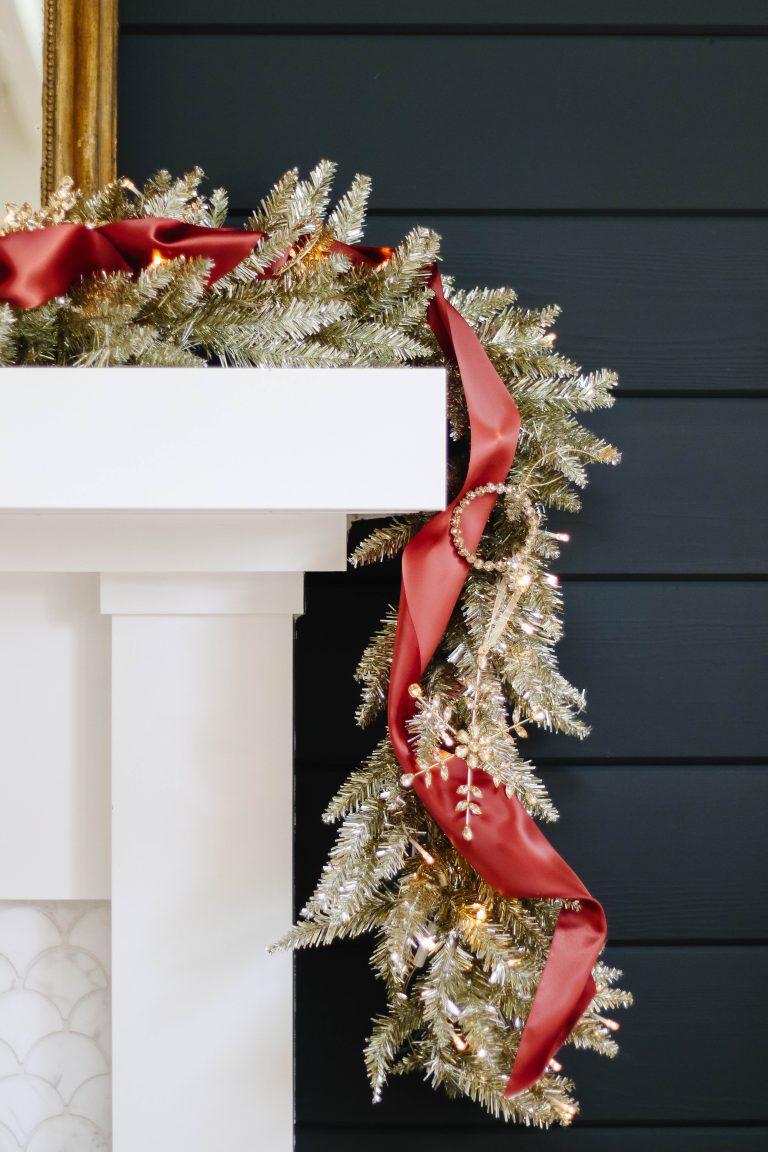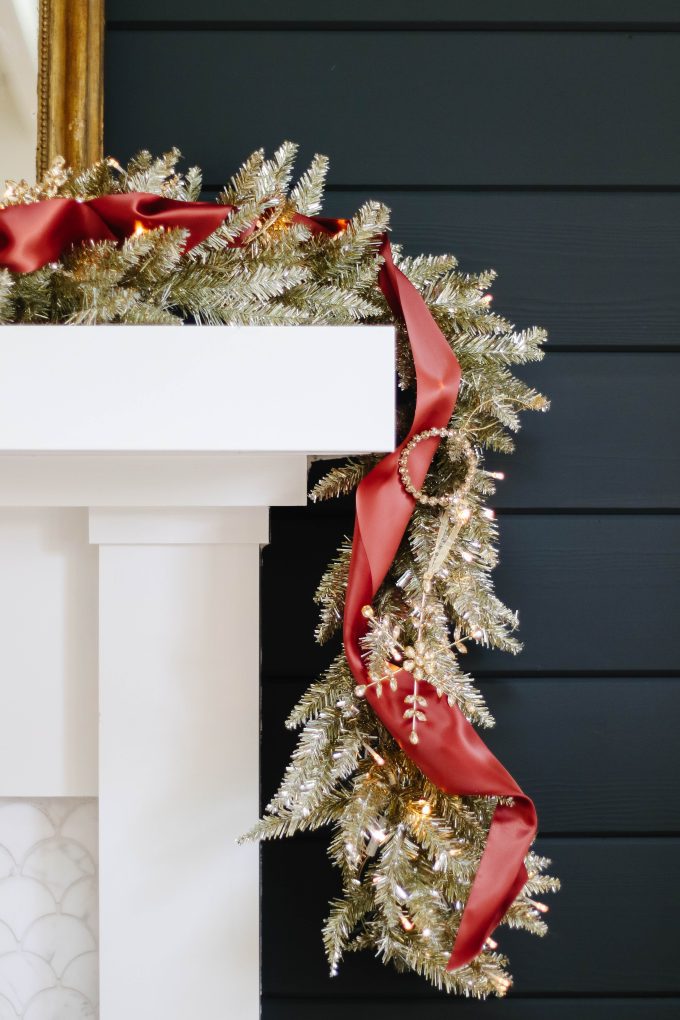 It coordinates perfectly with the matching LED Pre-Lit Champagne Tinsel Garland. I wove a satin berry colored ribbon through the garland and finished it off with the Jeweled Snowflake ornament set.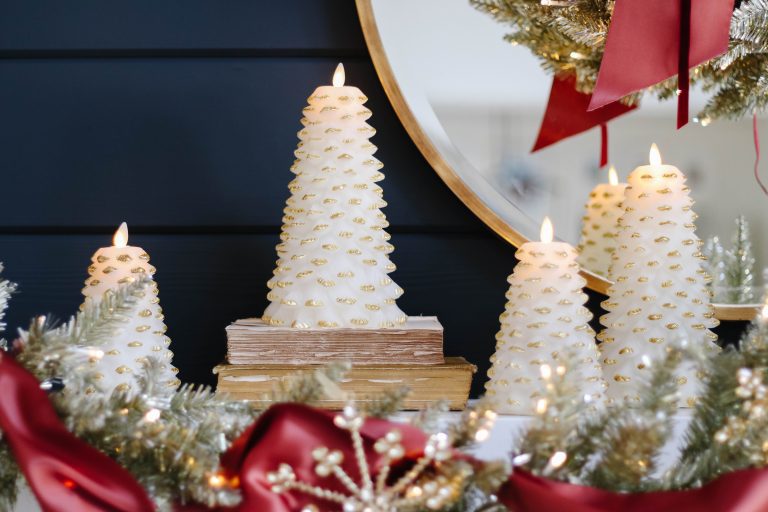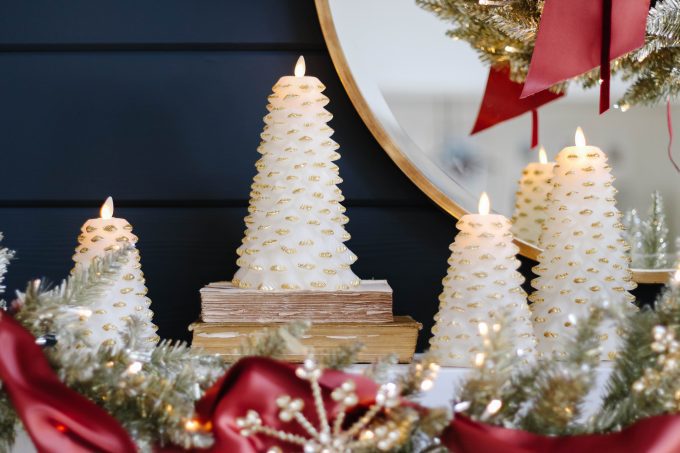 Keeping this holiday look simple, I placed four Flameless Tree Candles behind the garland and used vintage books to add height. These candles are made of wax and have a multi-timer remote with built-in 5 hour on/19-hour off timer function. I love anything with a timer!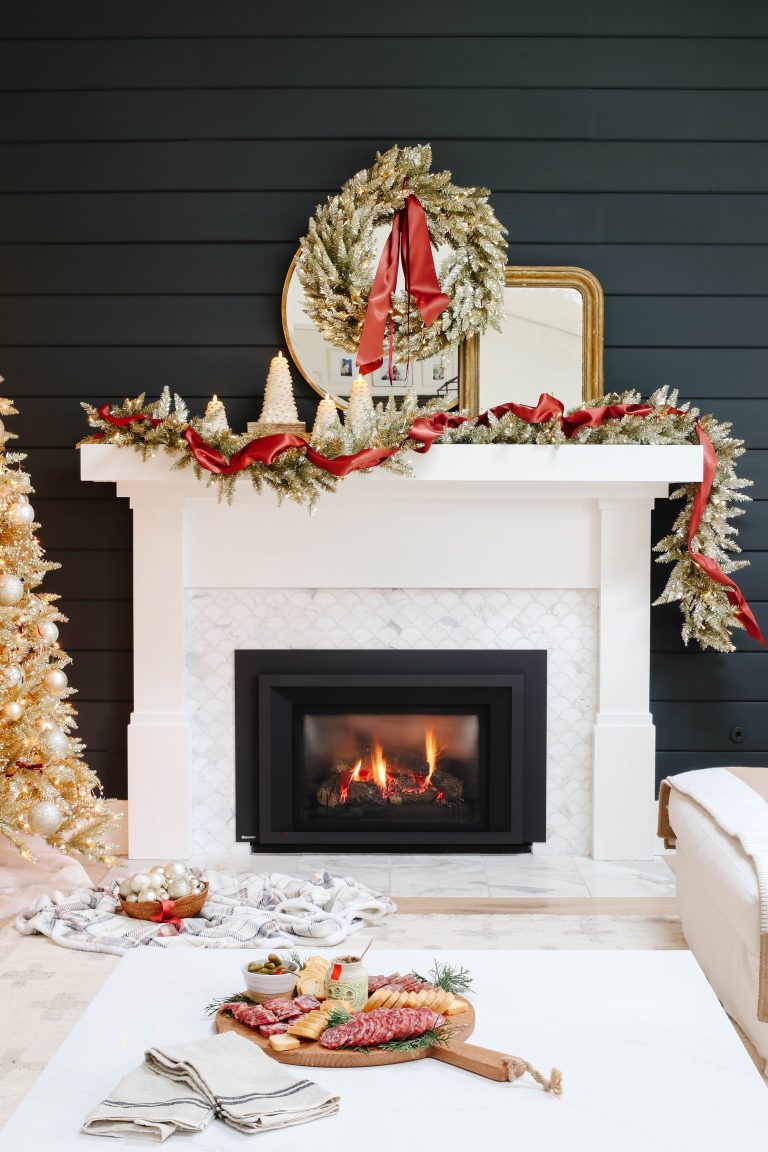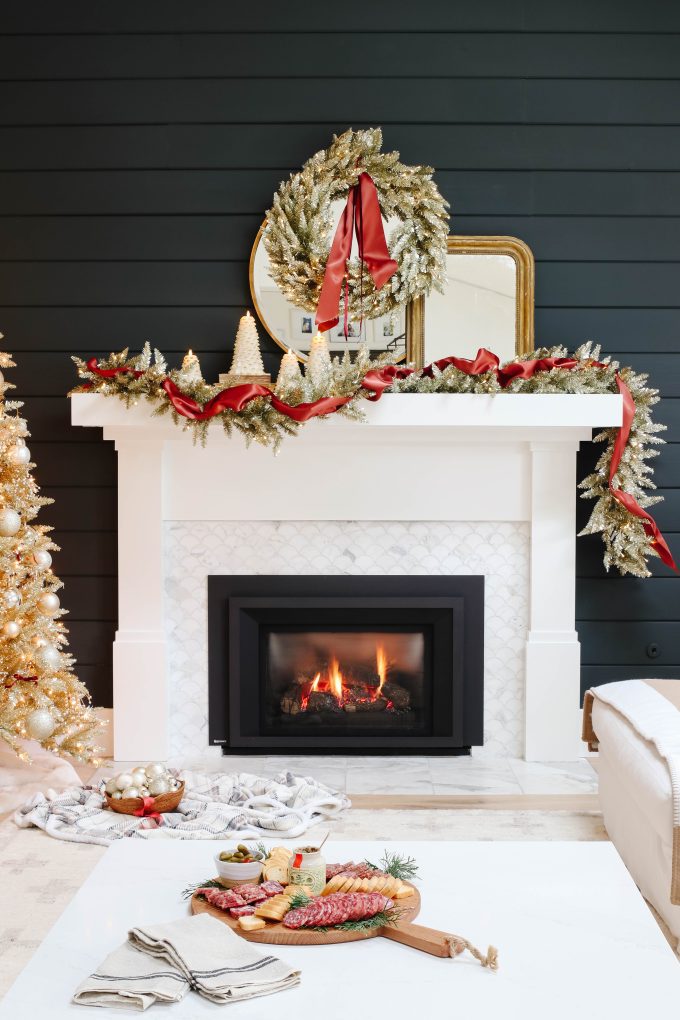 Martha.com also has a finely curated selection of gift boxes that are perfect for holiday gifting or making your entertaining simplified. I chose the Martha Stewart Charcuterie Box and it has everything you need for holiday entertaining.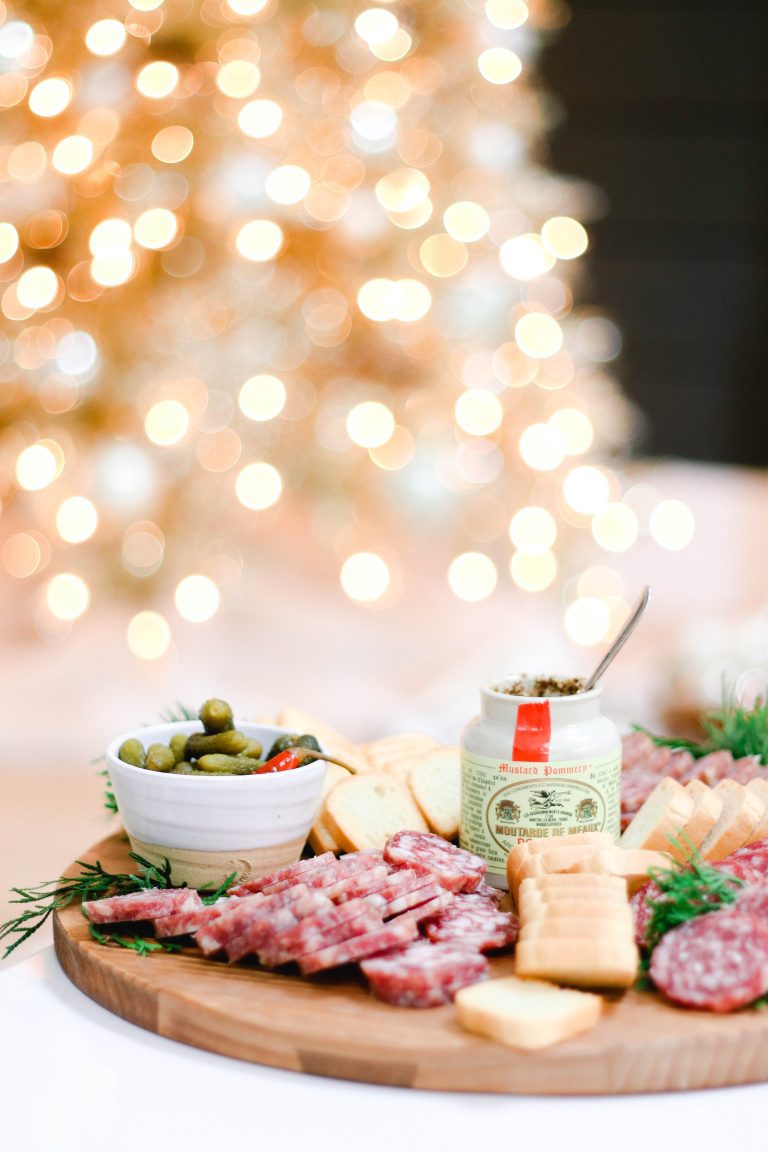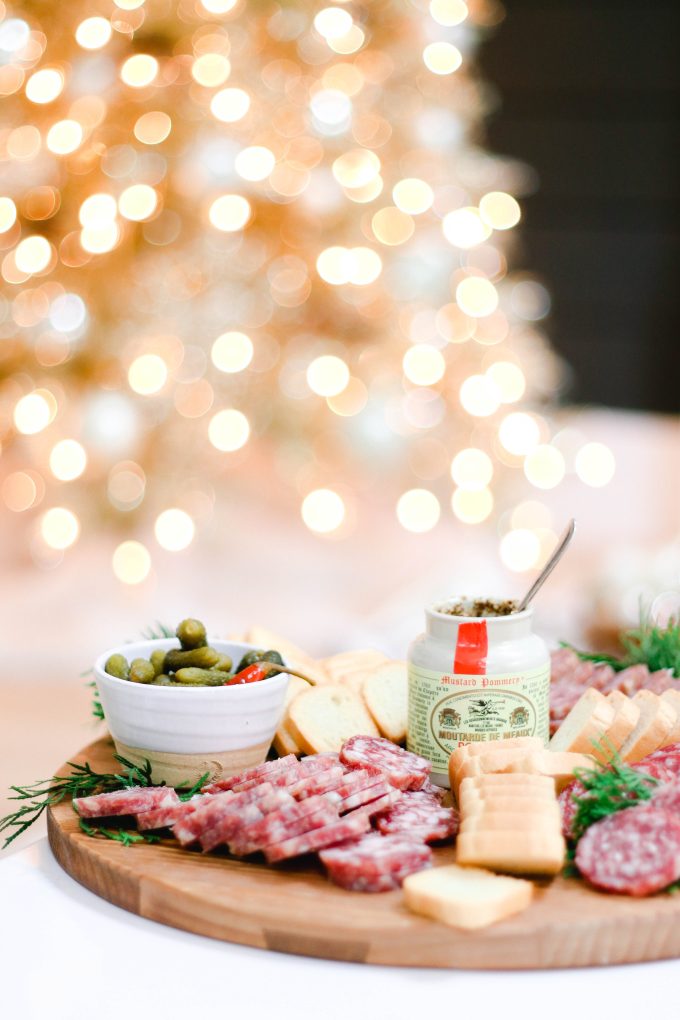 Thank you to Martha.com for sponsoring this post.
Shop The Martha.com Holiday Collection

More Christmas Decorating Tips You Might Like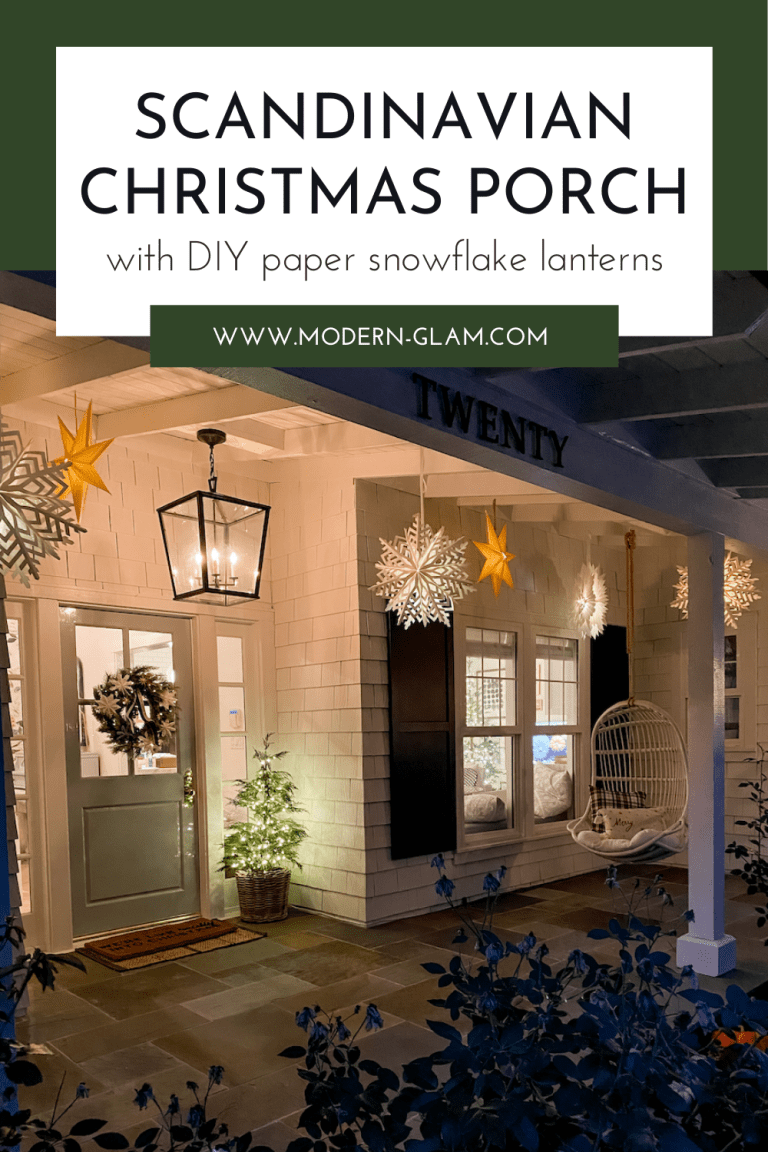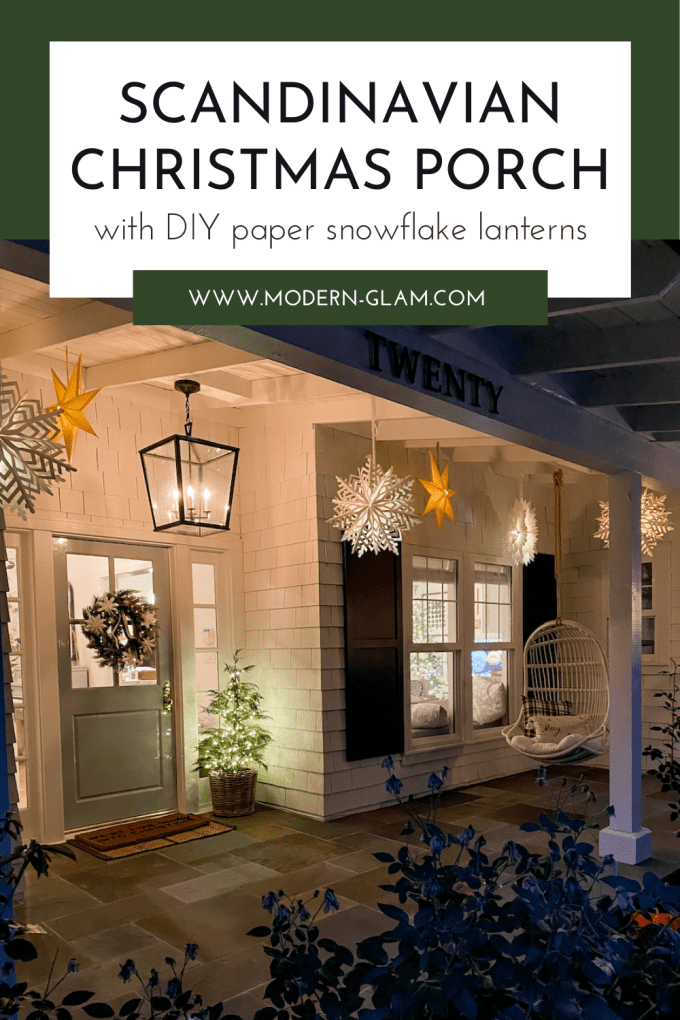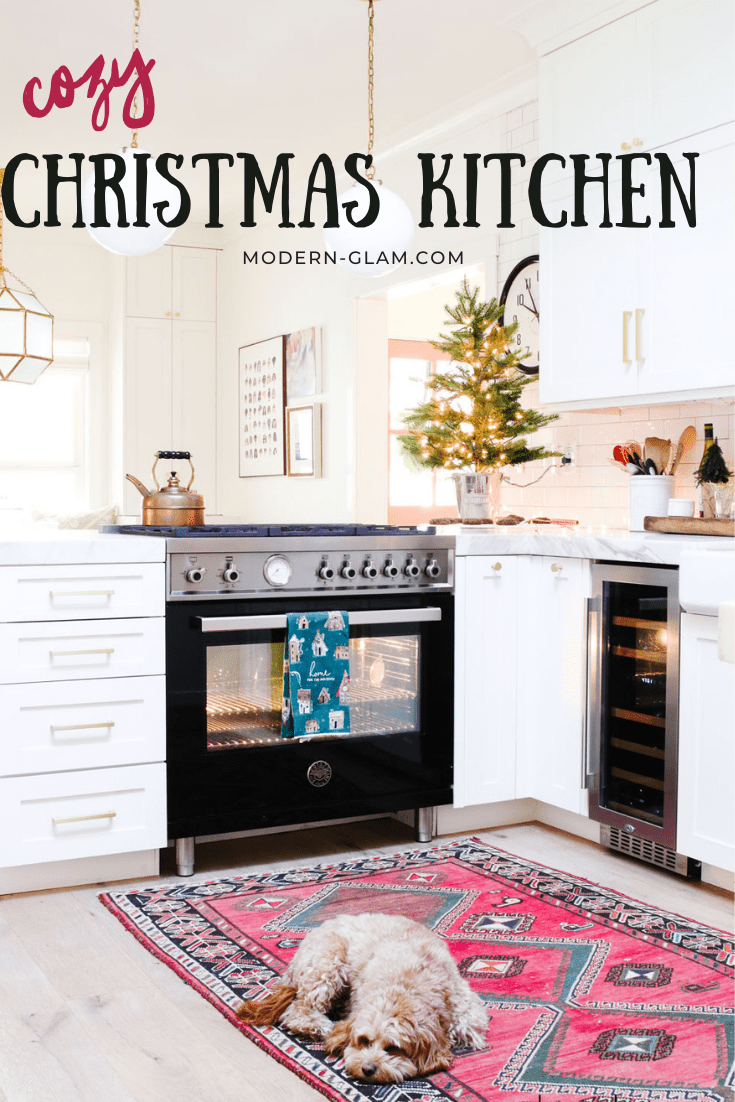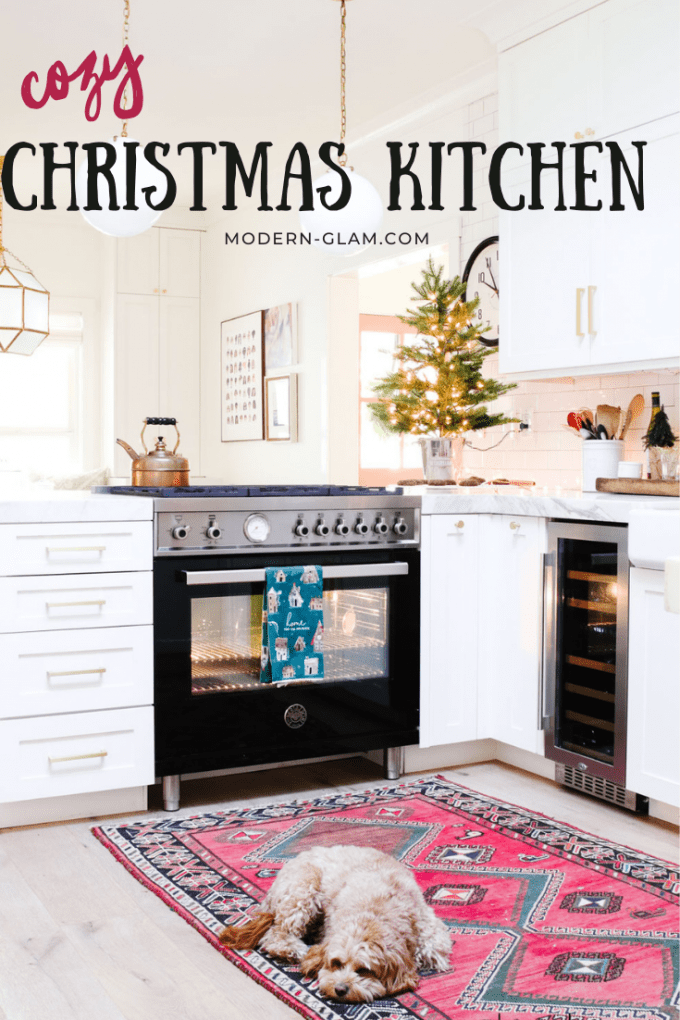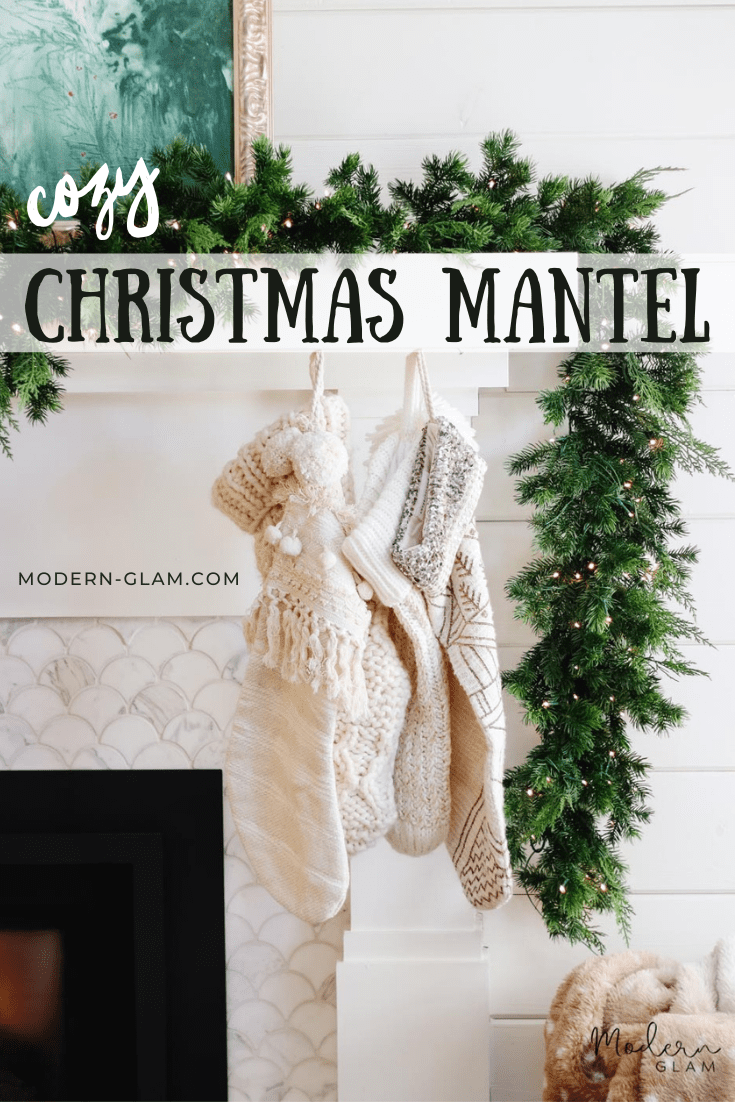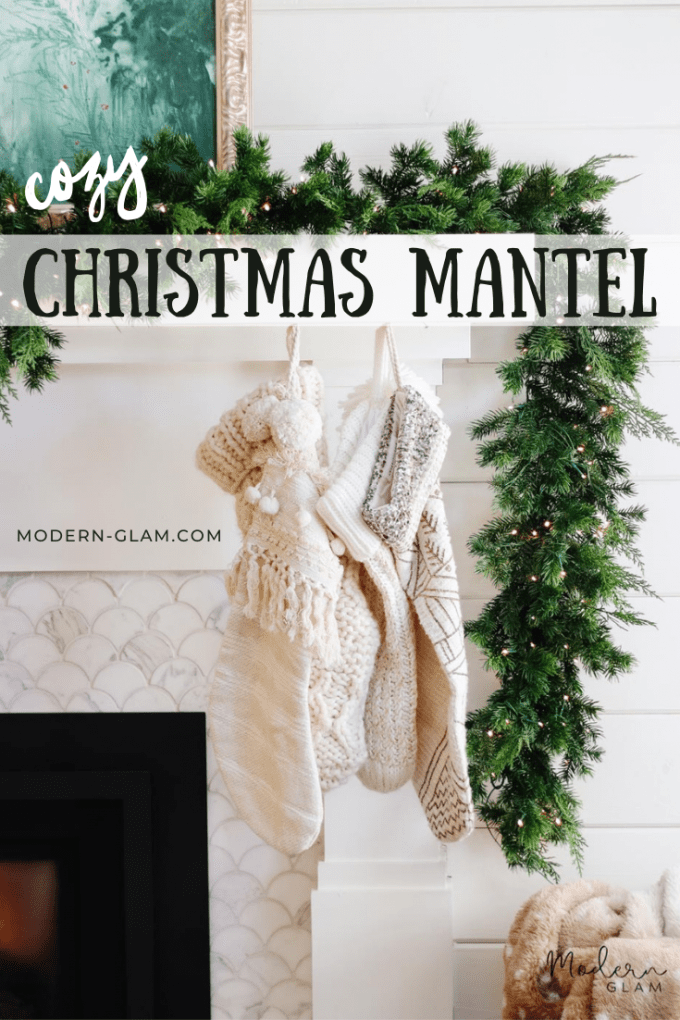 Cozy Christmas Mantel Decorating Idea
Save This Pin For Future Inspo!