This summer has been brutal here in California! The days have been hot and we have been cooped up inside so last week I decided to make some homemade strawberry ice cream and have a Garden Ice Cream Party! Because nothing beats homemade ice cream for dinner, right?!
And be sure to check out my friends Janine from Happy Happy Nester for her recipe for Creamy Custard Popsicles and Rhonda over at Hallstrom Home for some yummy Ice Cream sandwiches!
Garden Ice Cream Party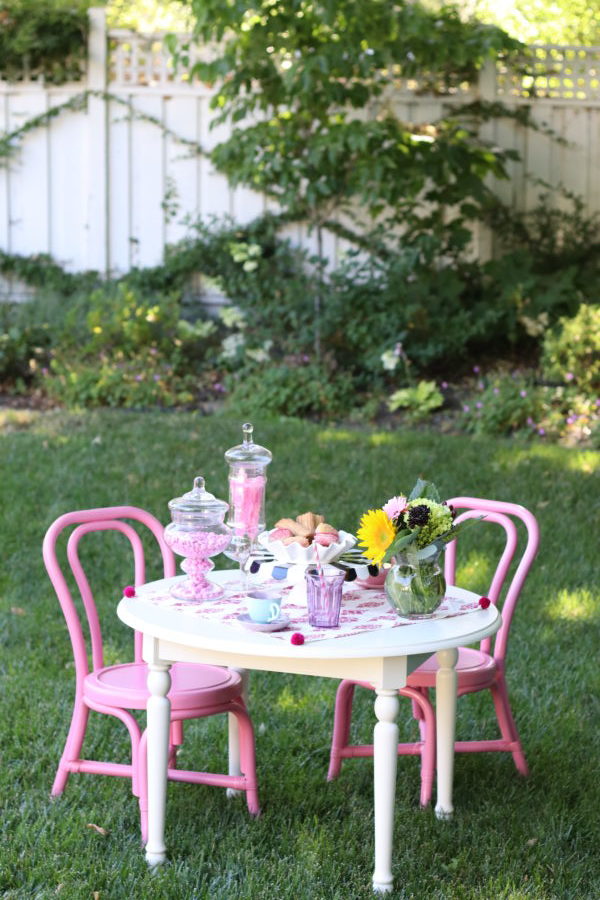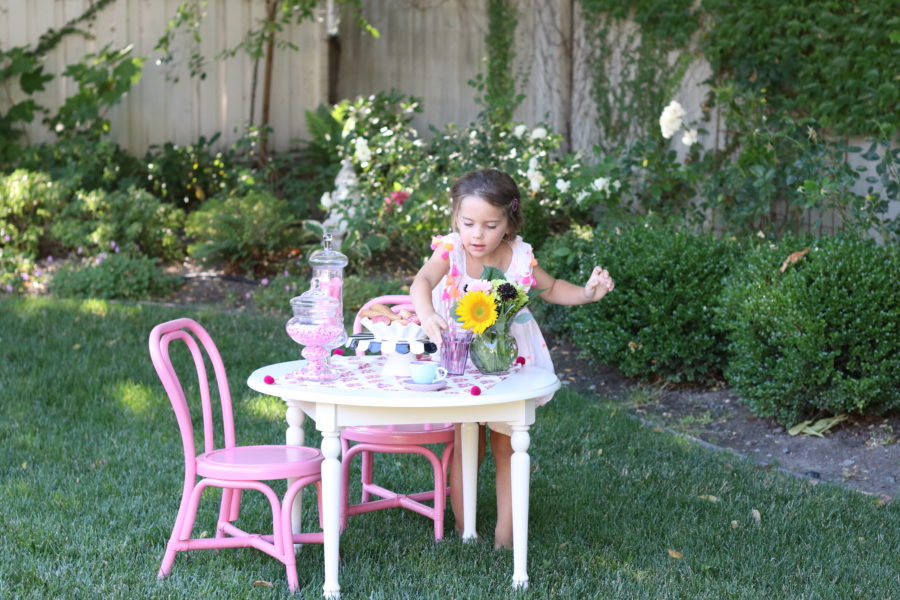 I love cooking with my kids. I feel like it gives them a better appreciation for what in on the dinner table and the effort that goes into making it. And as they get older it will be a great way for them to learn the nutritional component of food prep and cooking.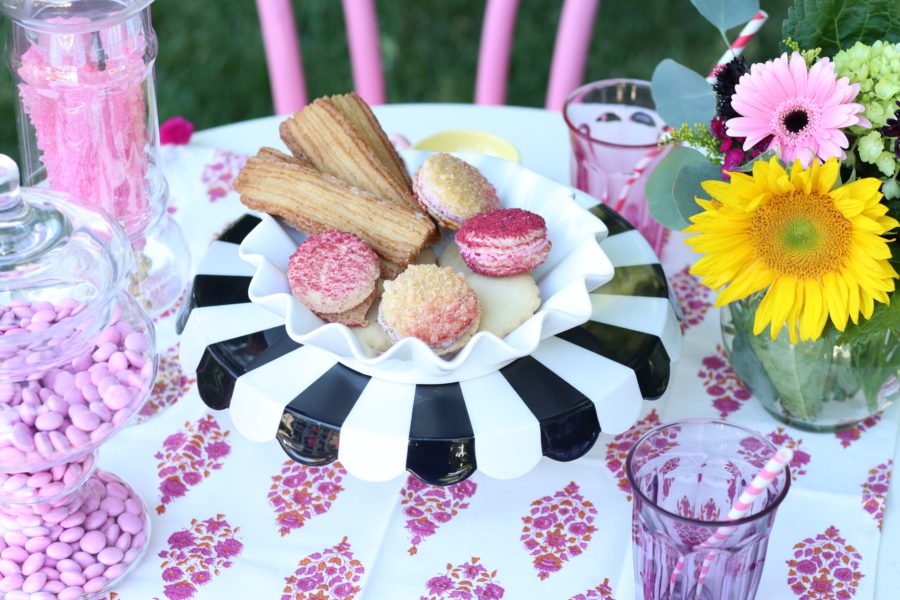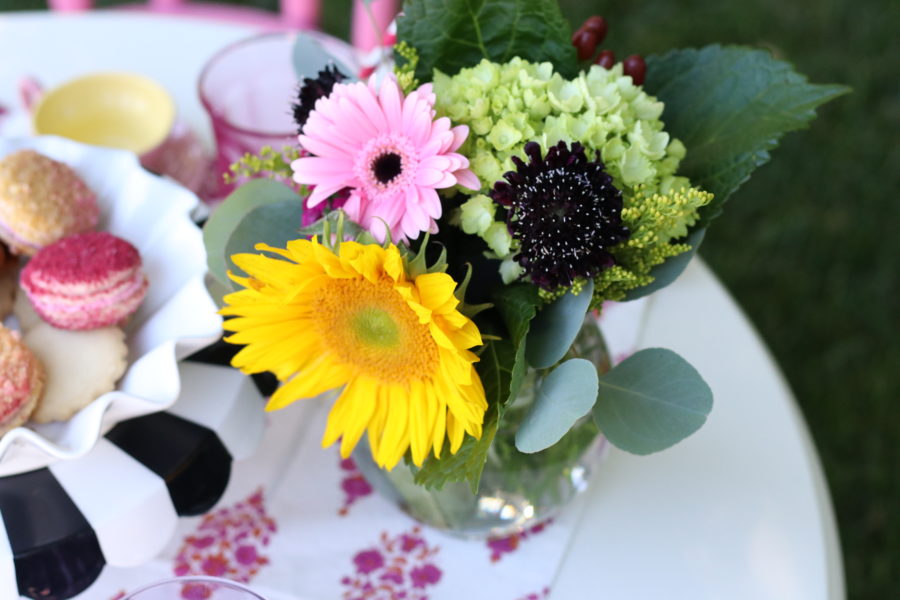 My kids love making ice cream. The quintessential summer treat! Making small batches of ice cream allows them to customize the flavors too! My daughter loves strawberries so we made this strawberry ice cream for our girls night in.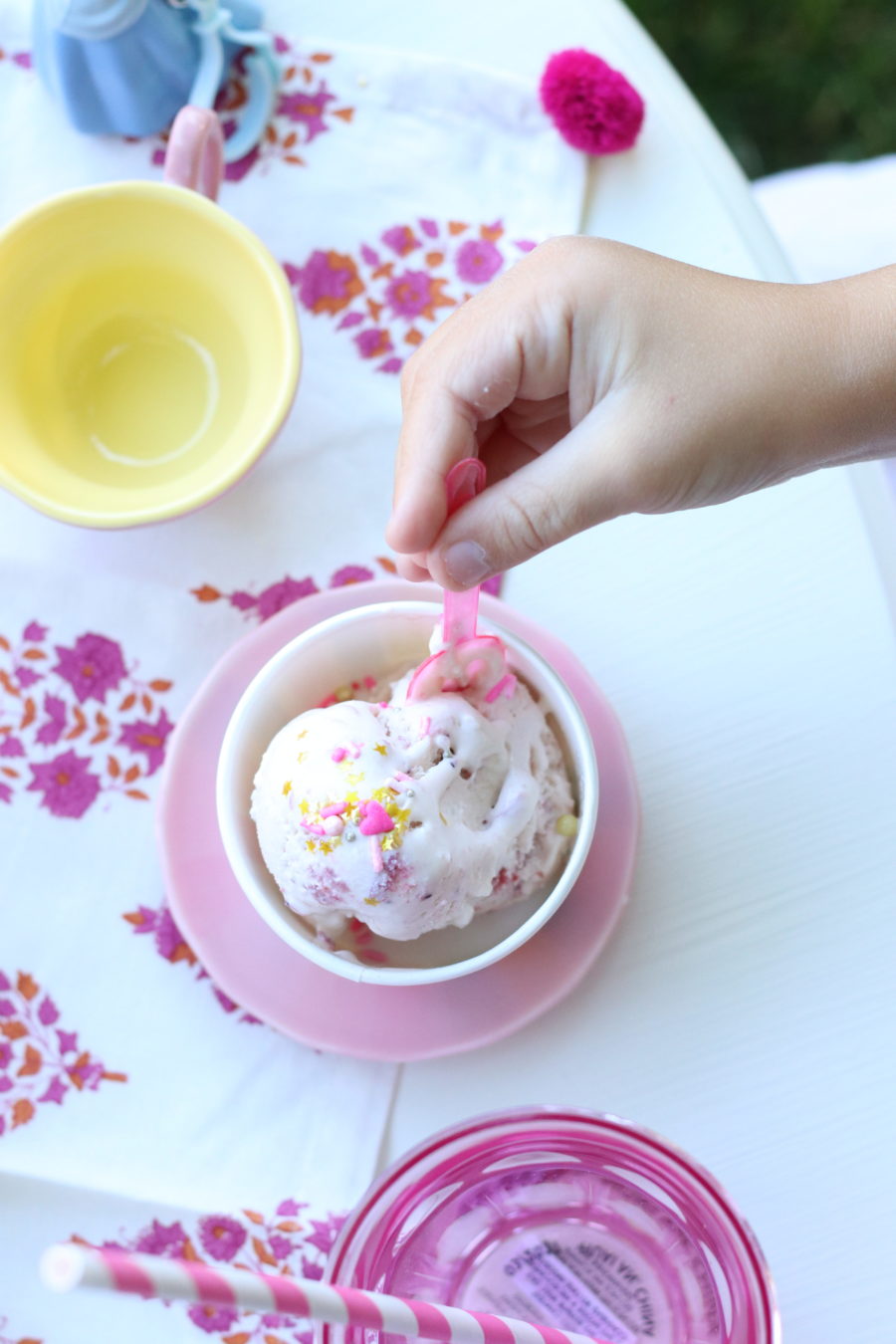 My husband and son went on a sushi date so I thought it would be fun to have a little Garden Ice Cream Party with Charley. The weather has cooled down enough at night so we could sit outside in our garden.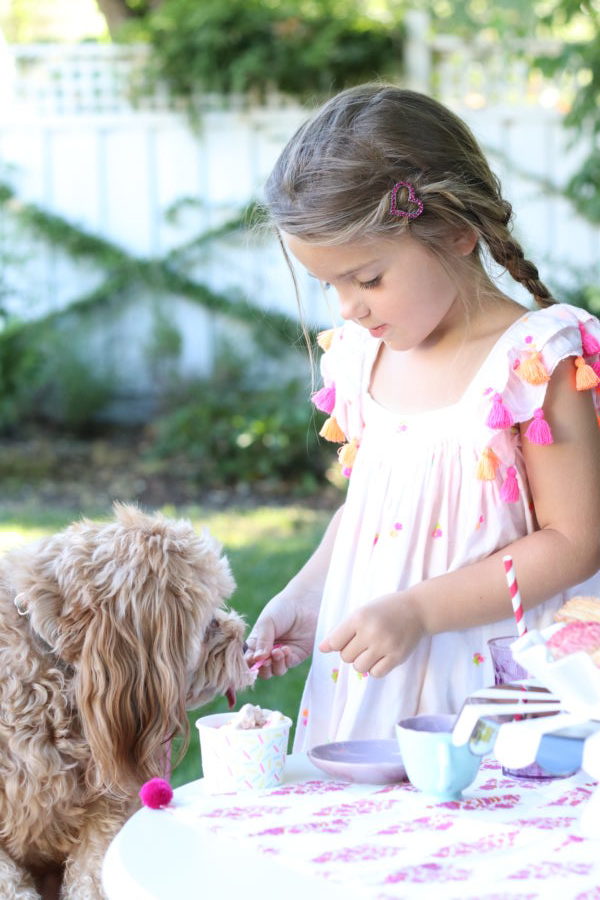 And we even had a last minute guest! Our dog, romeo is quite the trooper. He sat there for 15 minutes still as a statue waiting for a crumb to drop. I gave him a few licks of the ice cream and he approved too!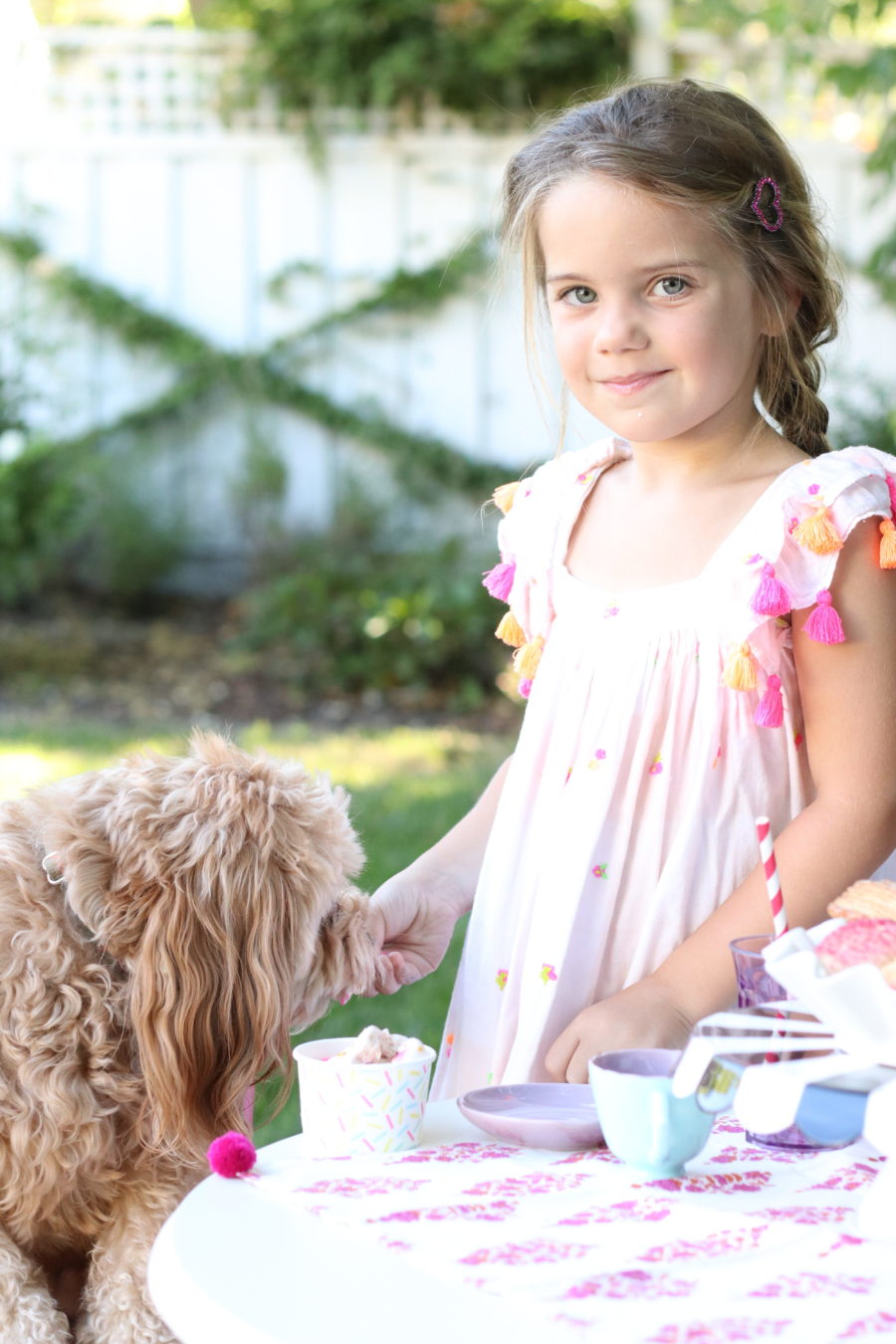 And my kids think everything tastes better with sprinkles on top so of course we added a few, lol! It's moments like these that I know Charley will remember and I loved every minute of our little Garden Ice Cream Party too!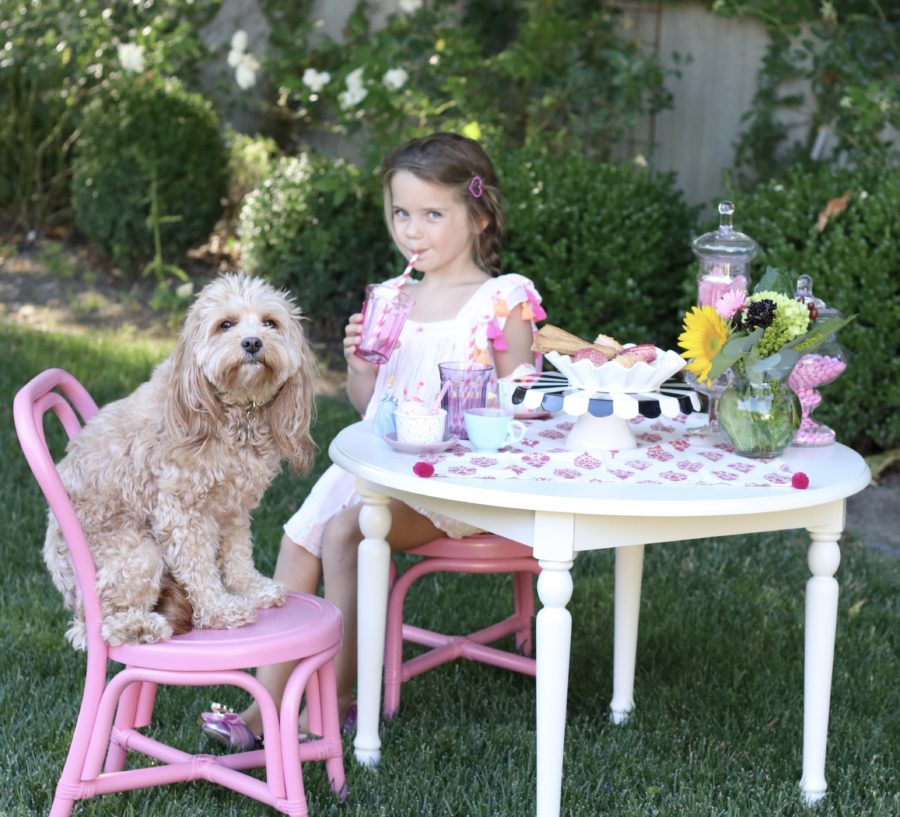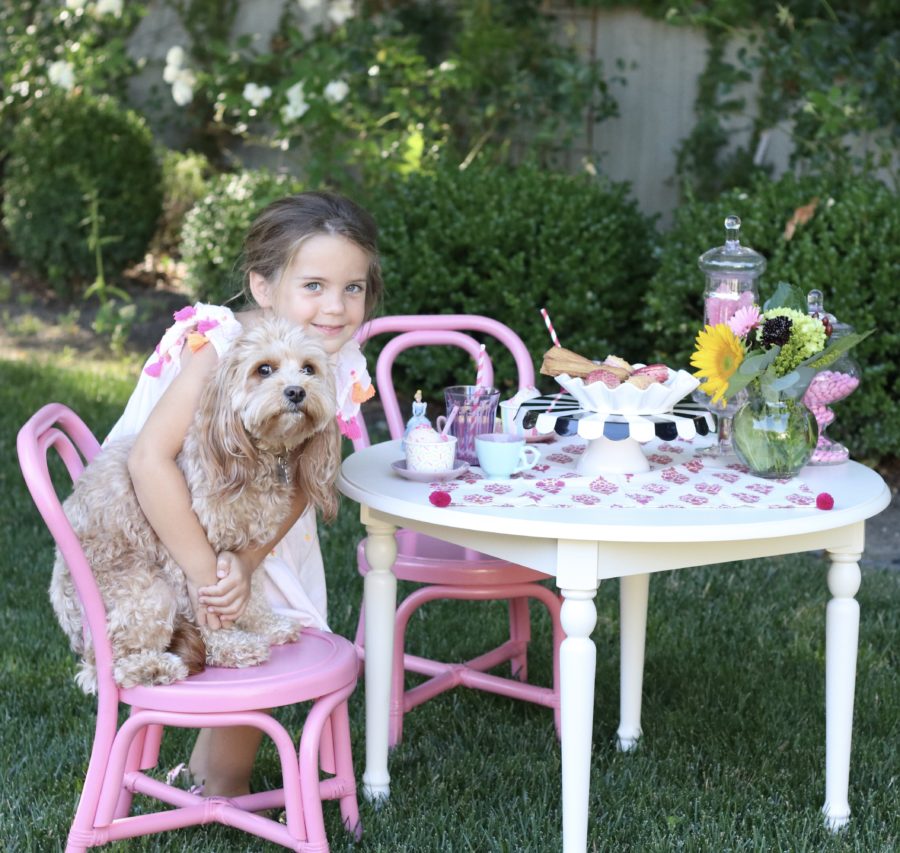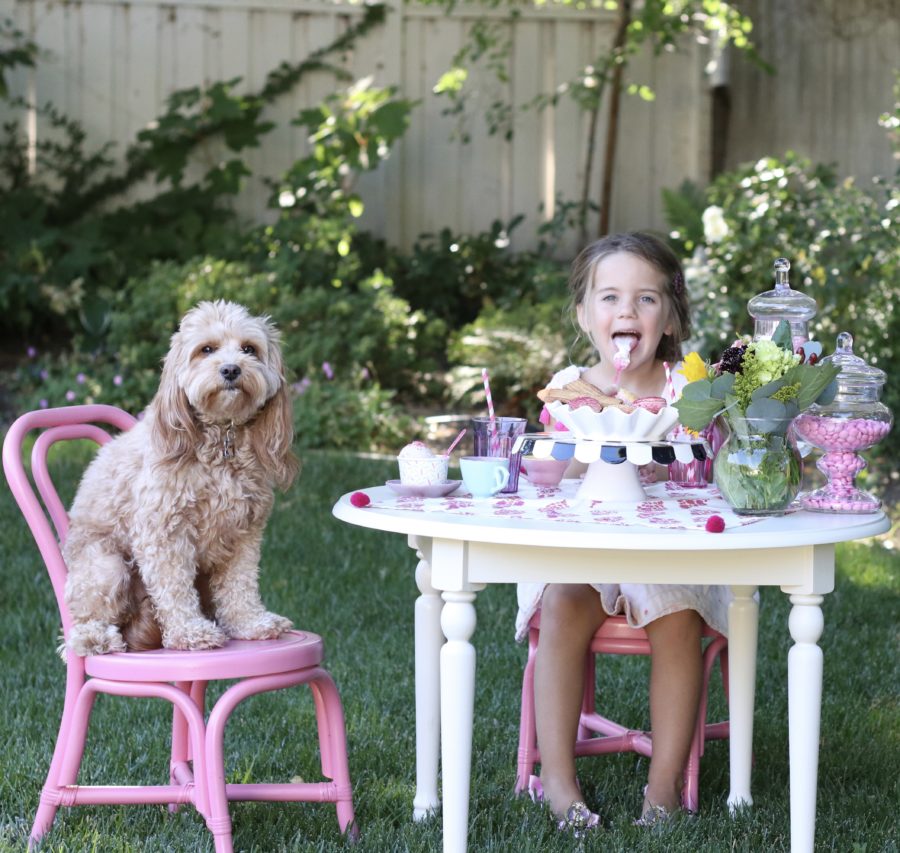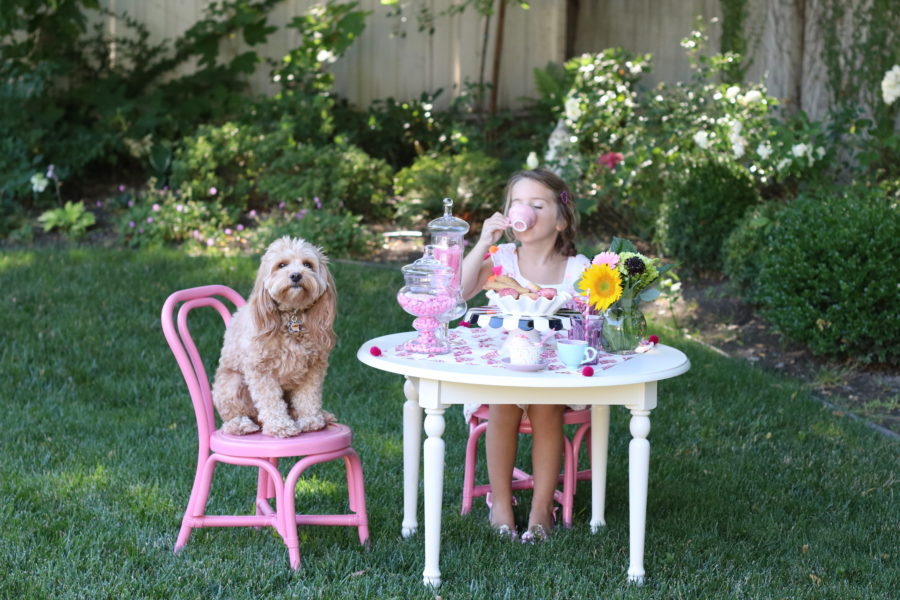 Homemade Strawberry Ice Cream Recipe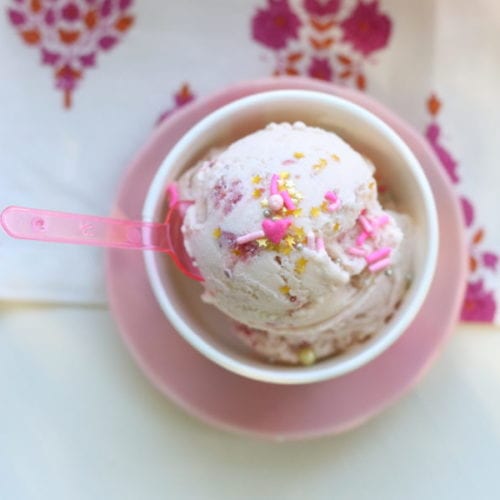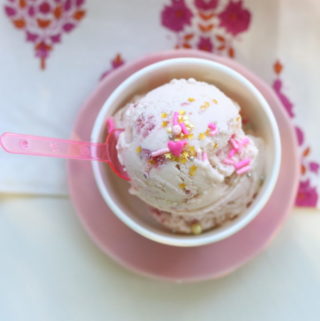 Homemade Strawberry Ice Cream
The quintessential summer treat! Homemade strawberry ice cream!
Ingredients
1.5

cups

Fresh sliced strawberries

3

tbsp

fresh squeezed lemon juice

1

cup

sugar, divided

1

cup

milk

whole

2

cups

heavy cream

1

tsp

vanilla
Instructions
In a small bowl, combine strawberries, lemon juice and 1/3 cup sugar. Let sit for 1 to 2 hours. *

In a medium bowl, mix together milk and remaining 2/3 cup of sugar. Beat with a hand mixer for 1 to 2 minutes, or until sugar is dissolved. Stir in heavy cream, vanilla and juice from strawberries.

Pour mixture in the bowl of your ice cream maker and process according to your ice cream maker's instructions. Add the strawberries during the last 5 minutes of churning.

If desired, place in freezer to harden about 1 to 2 hours before serving.