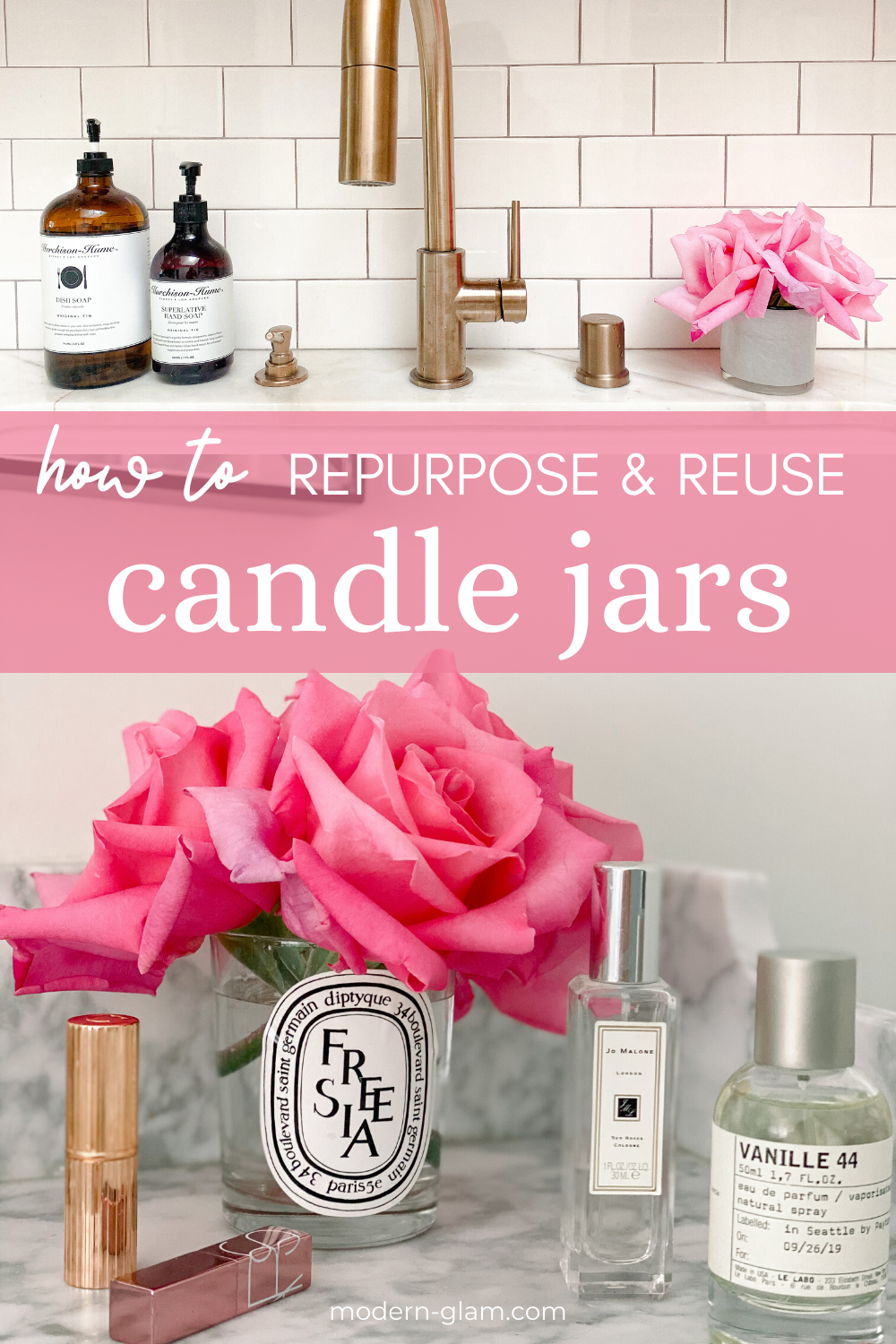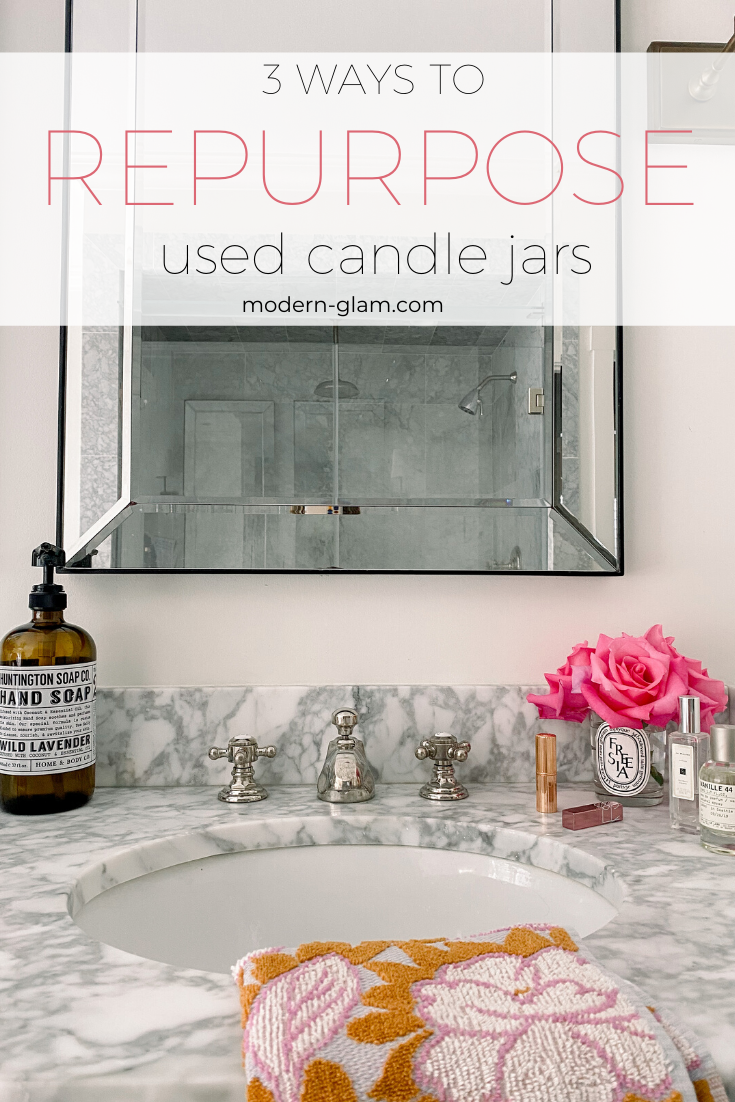 Check out this easy step-by-step guide showing you how to clean out used candle jars and 3 fun ways to repurpose them.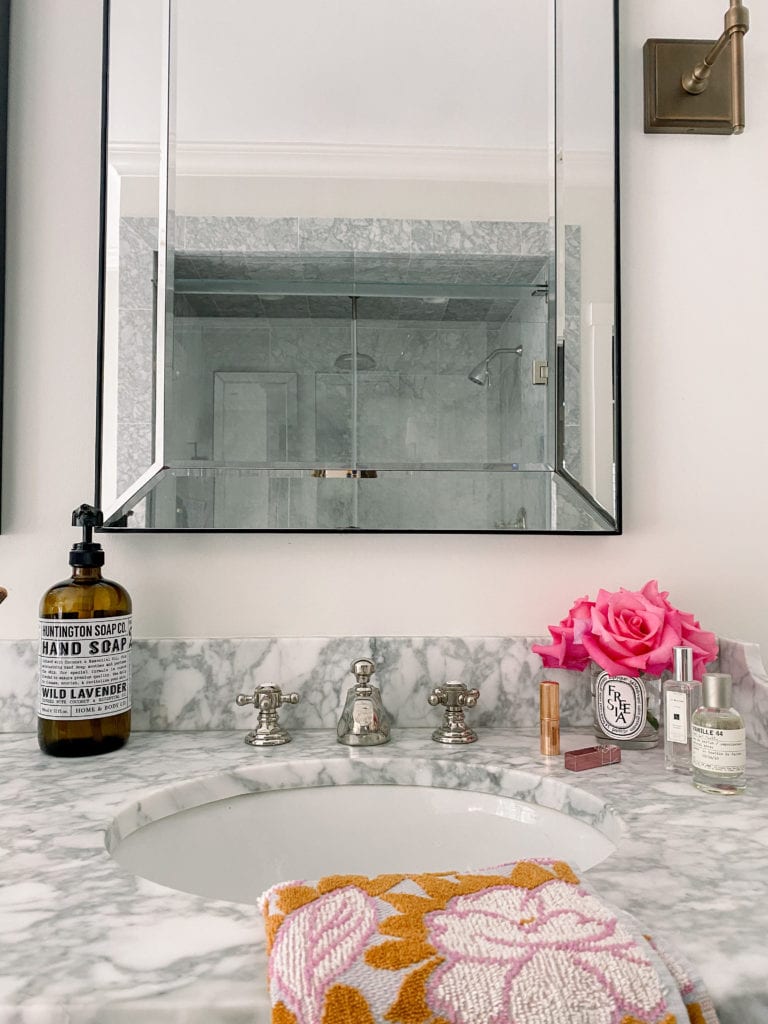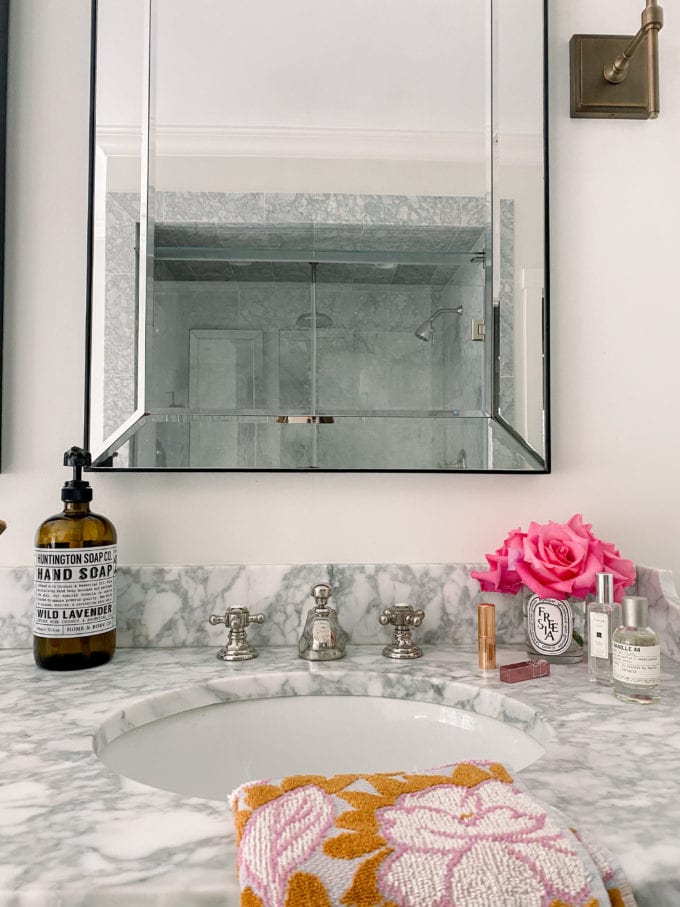 Have you ever wondered how to clean out candle jars so you can repurpose them? I am a huge fan of using old candle vessels for everything from pencil holders to storing my makeup brushes!
Check out my easy and foolproof way to clean out those old candle jars and use them for fun and pretty ways in your home!
Easy Method To Clean Out Your Old Candle Jars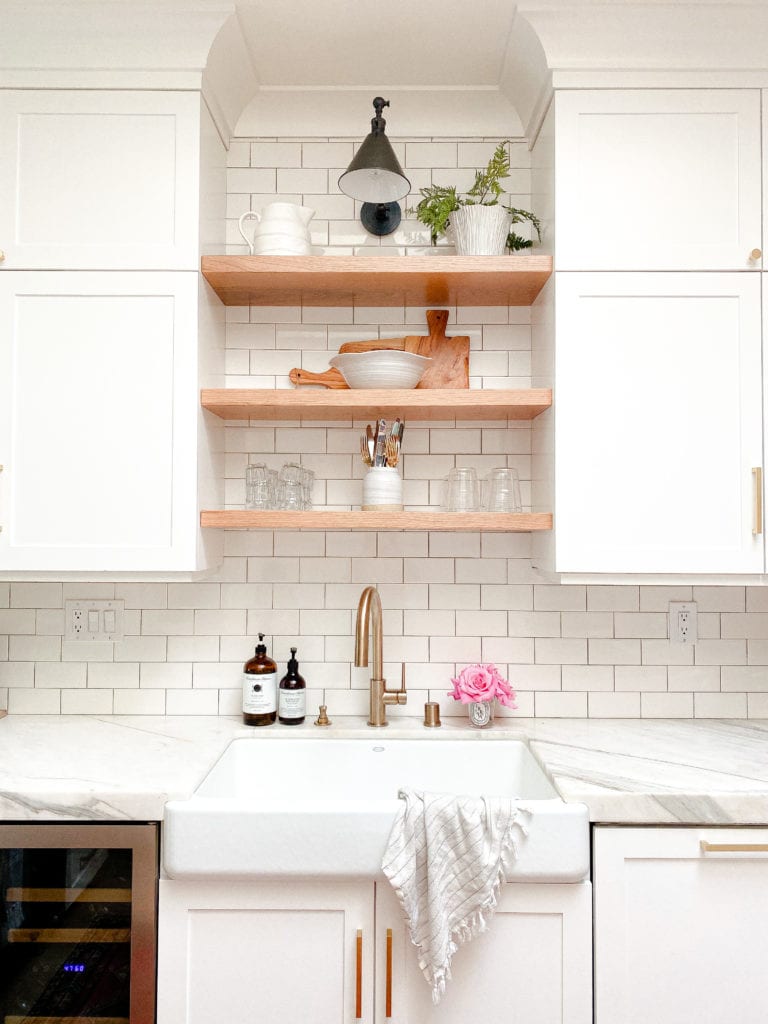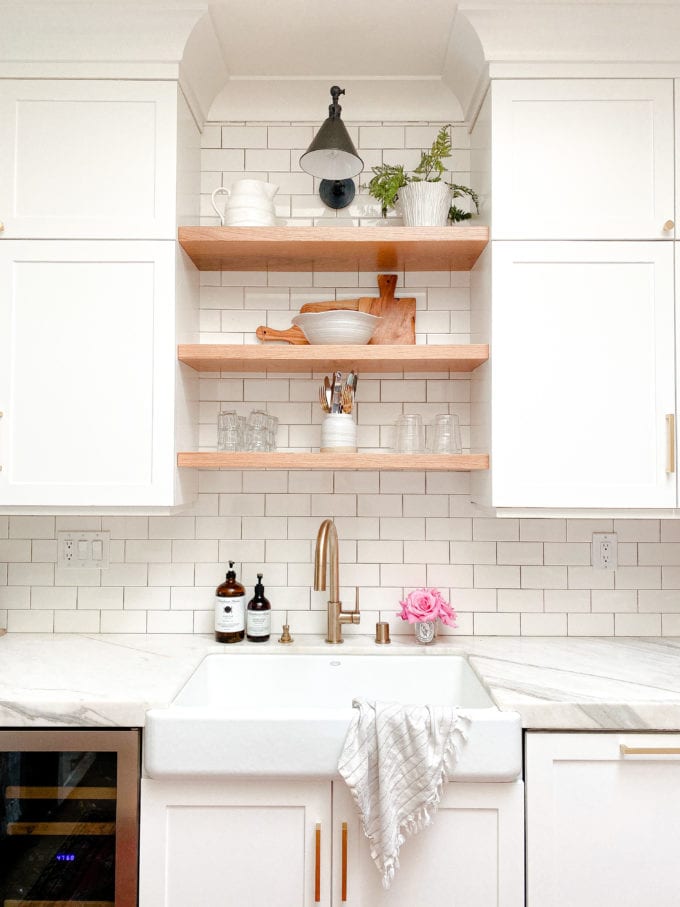 I love a good smelling candle and I'm a total sucker for a pretty packaged one too.
And I'm sure if you have bought one of those candles you have looked at the pretty jar and wondered how you can use it in your home after the candle is all burned out.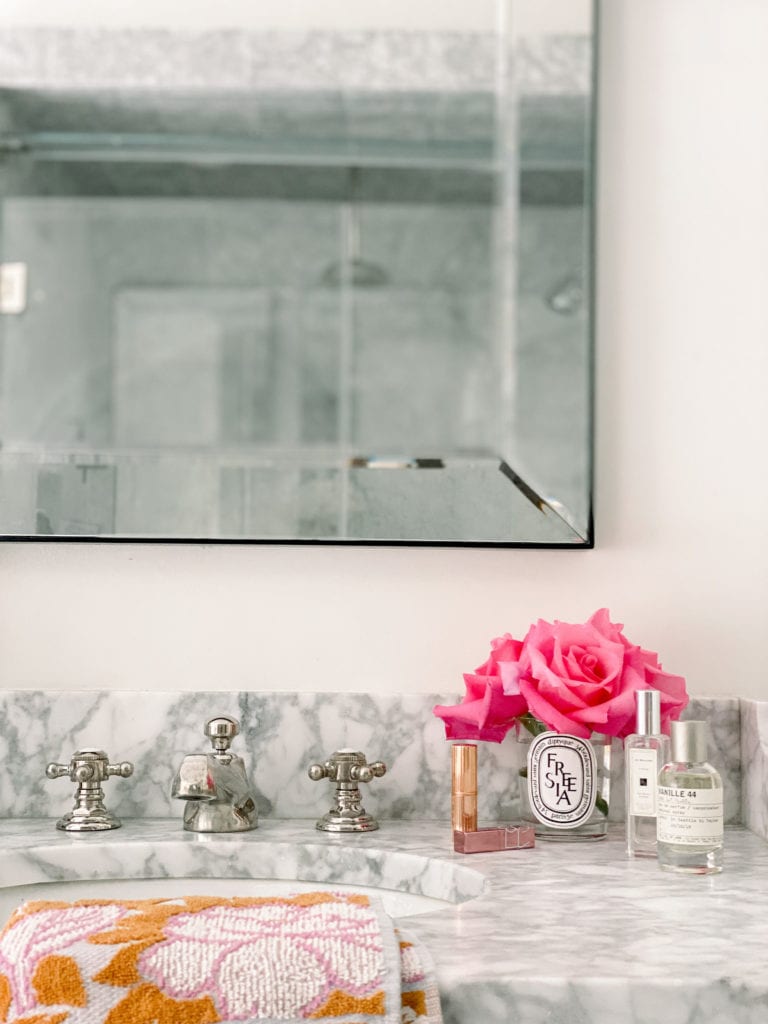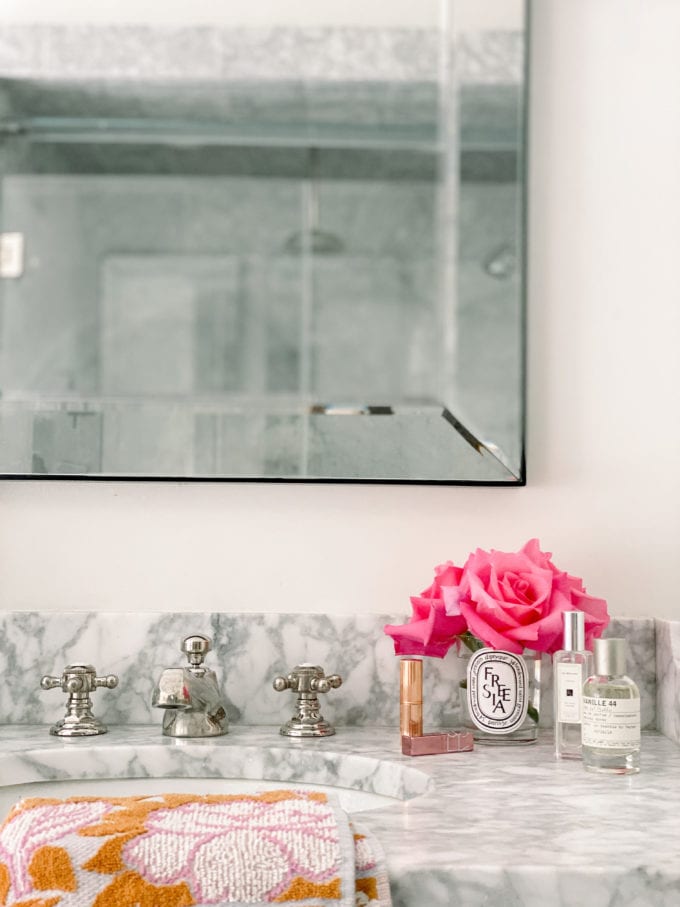 So, I am going to show you how I clean out my used candle jars, the easy way. This is foolproof, requires minimal time and equipment and it works every time.
Step 1: Freeze the candle jar
Once your candle is burned down to the bottom, place it in the freezer. Make sure the candle is not hot or even warm. Do not place in the freezer until at least 24 hours after you last lit it.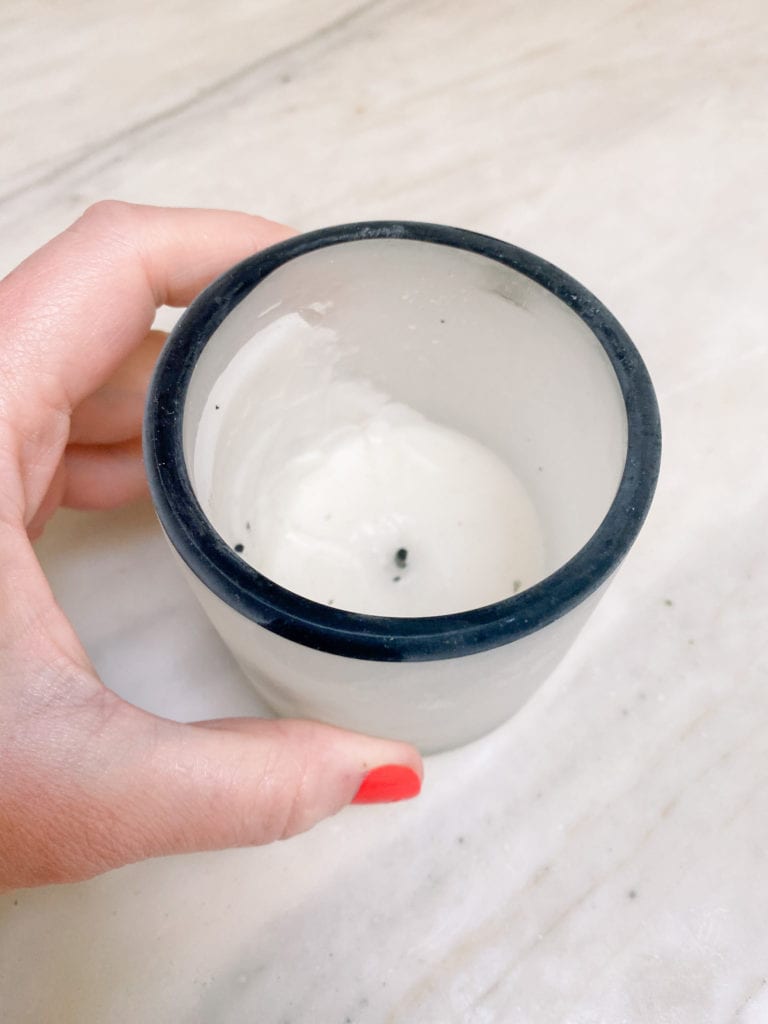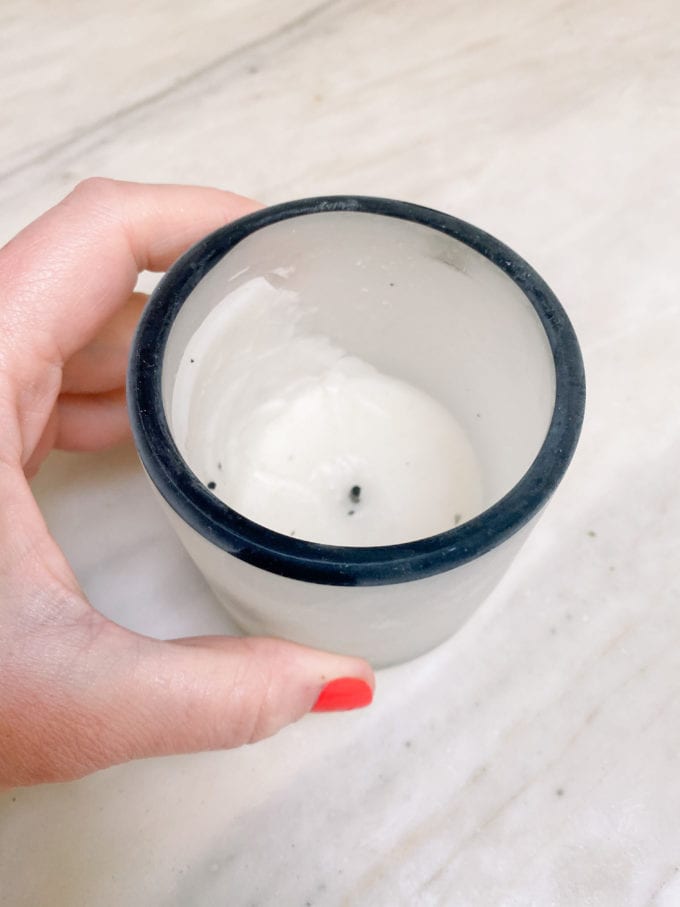 You don't need to clean it or anything before you put it in the freezer. Freeze overnight or up to a few days.
Step 2: Clean Wax From Candle Jar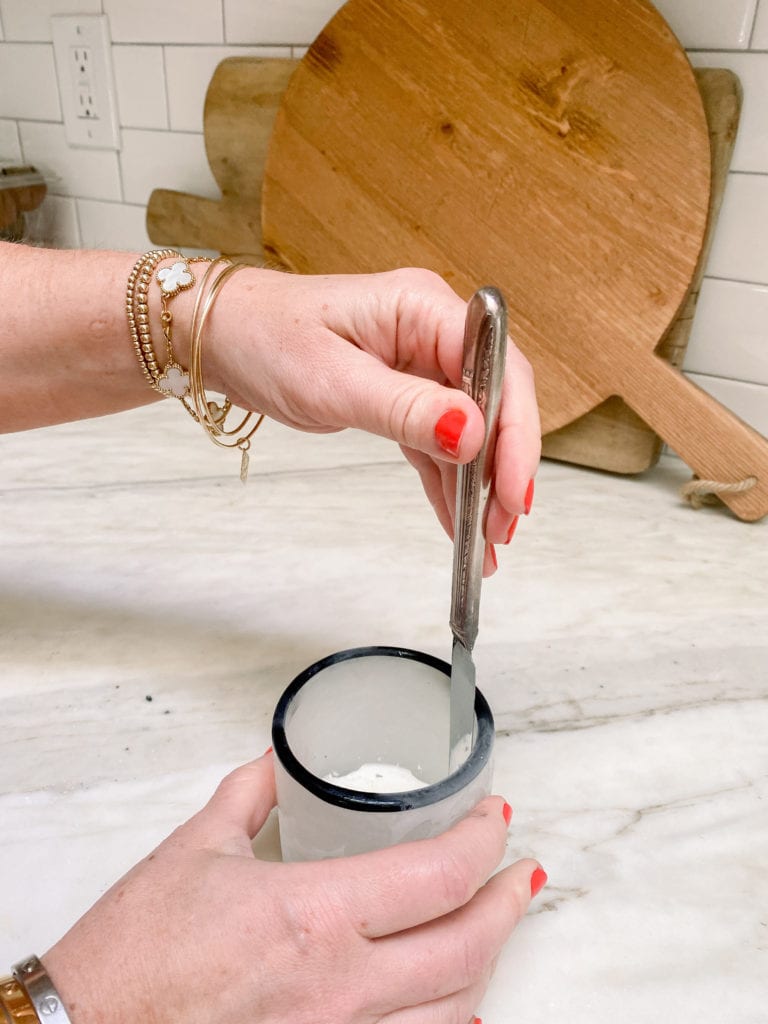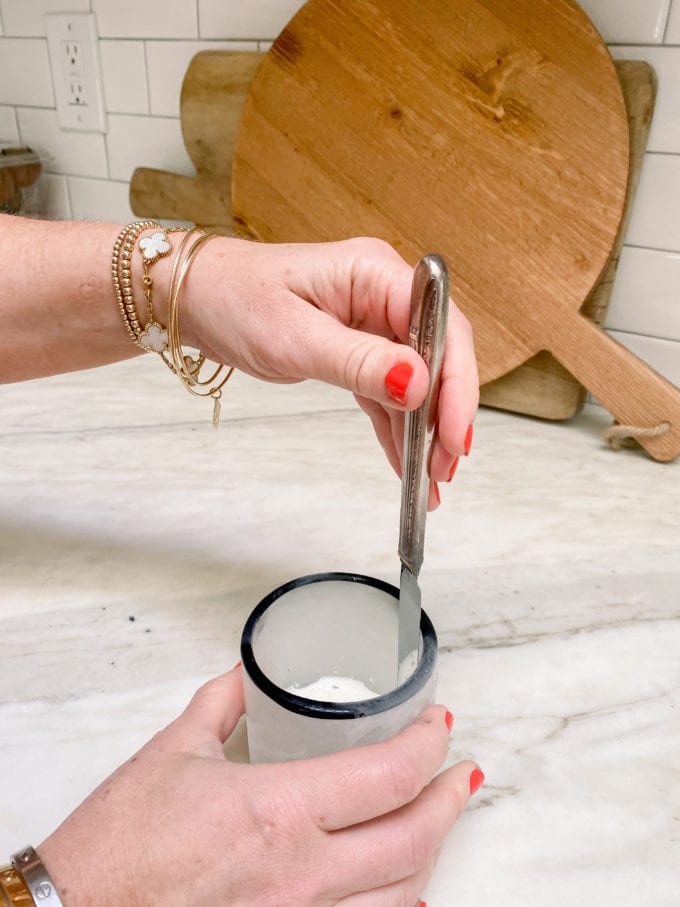 Next, you will want to remove the candle from the freezer. Taking a butter knife, gently slide the knife in between the hardened wax and the edge of the jar.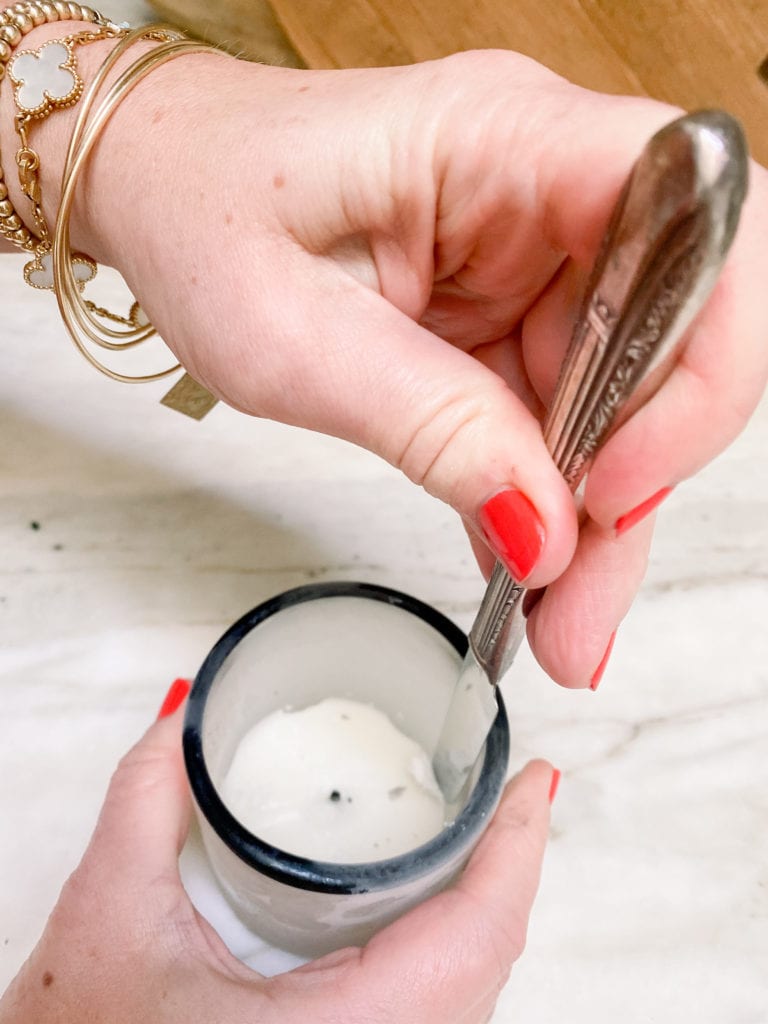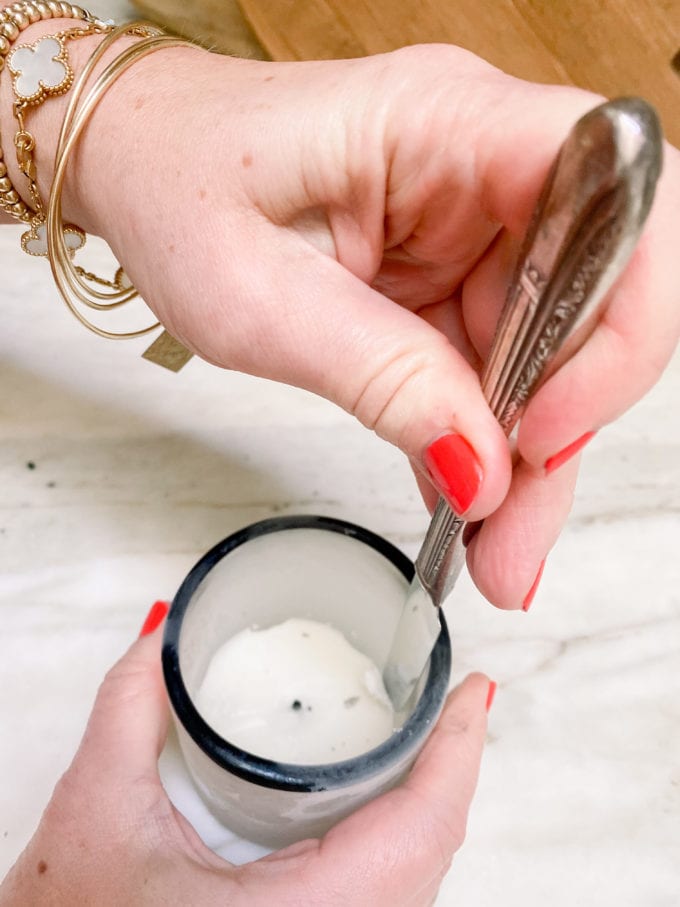 Go around the edge of the wax and gently separate the wax from the jar. After a few times, the wax will easily pop out.
Step 3: Wash Out The Jar
Place the wax in the garbage and then using hot, soapy water and a sponge, clean the inside of the candle jar. You can also put it in the dishwasher, but hand washing is quick and easy.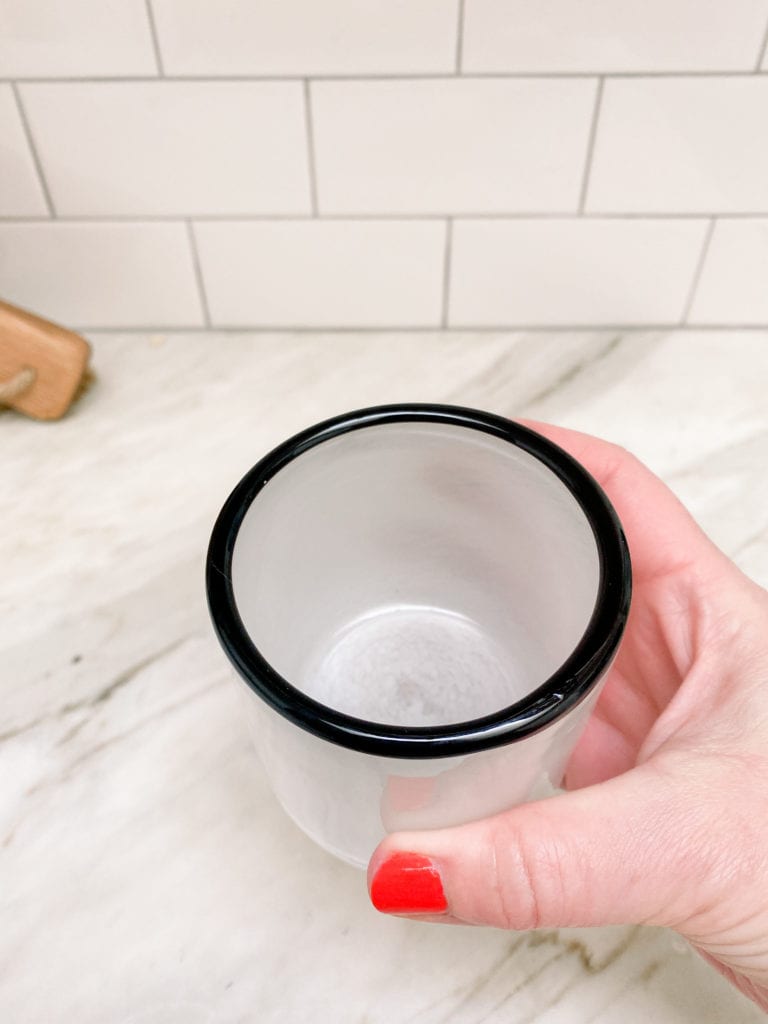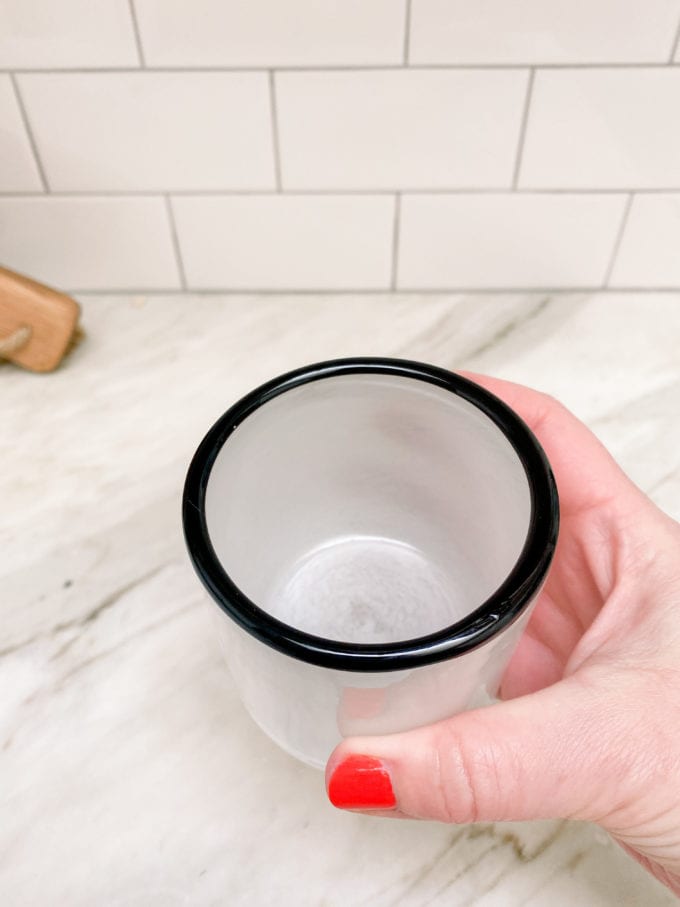 Dry it off and you're ready to repurpose and reuse your pretty candle jar!
3 Ways To Repurpose Your Old Candle Jars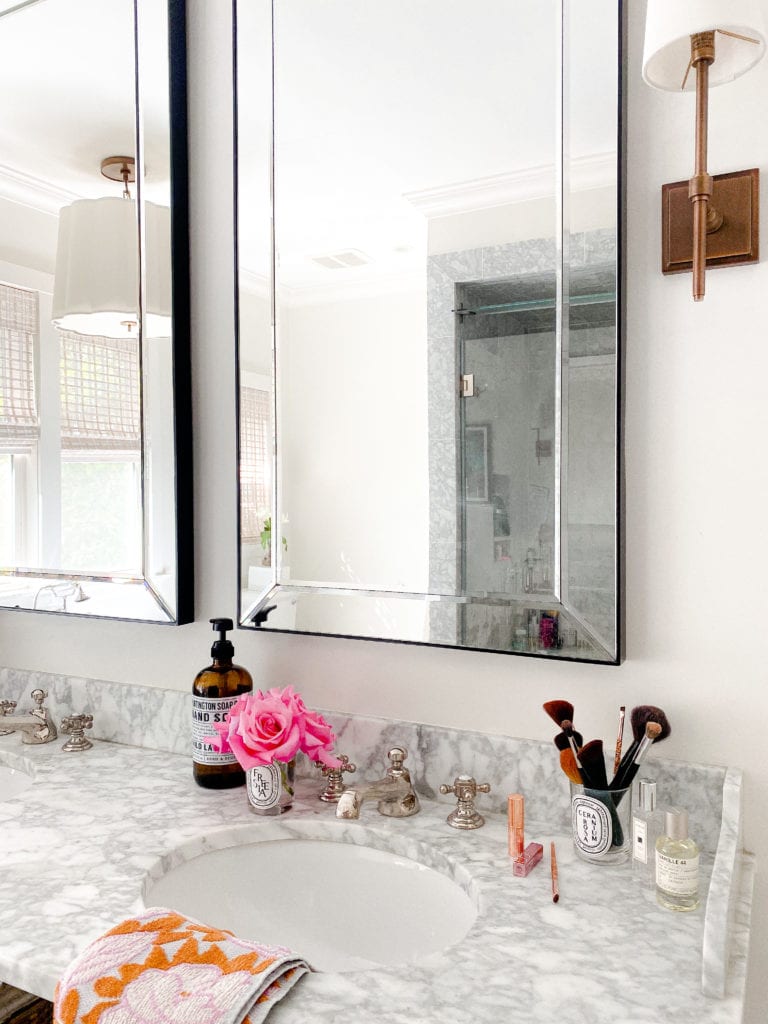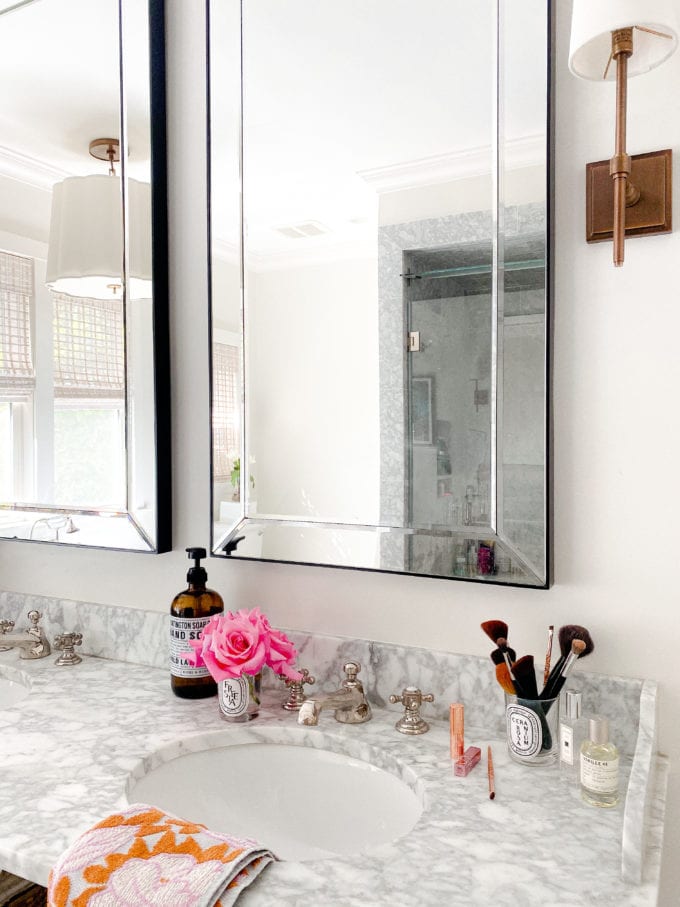 Ok, here are my 3 favorite ways to repurpose your clean candle jars and use them in your home. There are so many beautiful ideas out there, but these 3 are my go-to ways to reuse candle vessels.
Repurpose Your Candle Jar as a Vase
This one is a no-brainer, but the end result never disappoints. Candle jars just happen to the perfect size and shape to hold garden roses beautifully.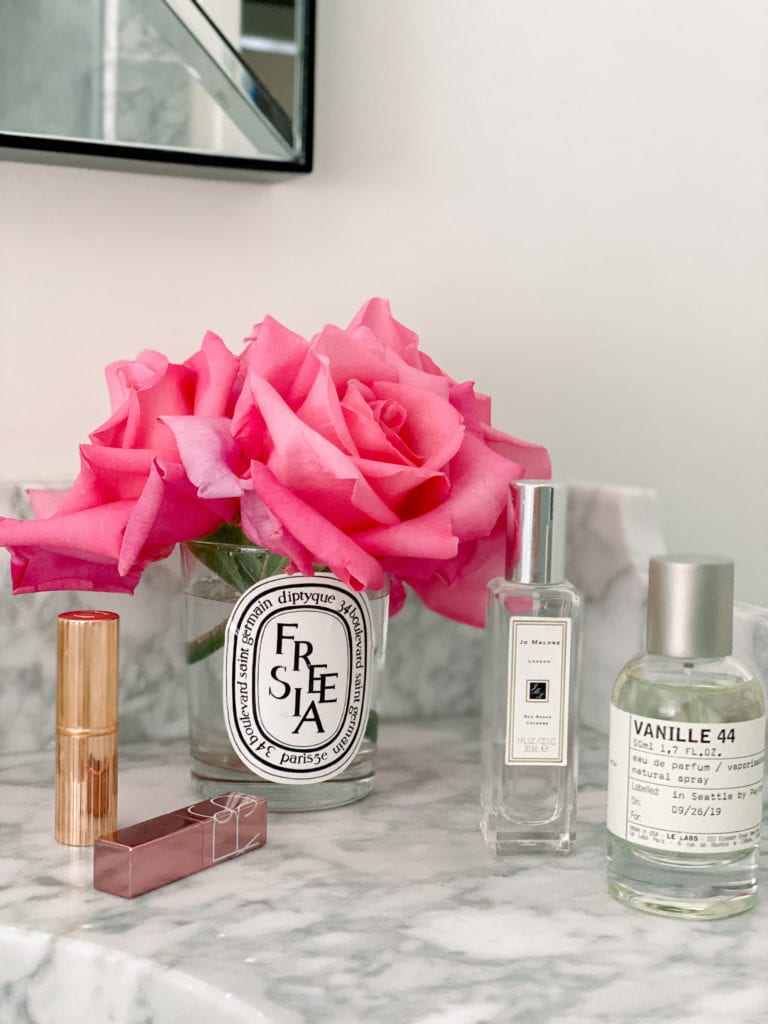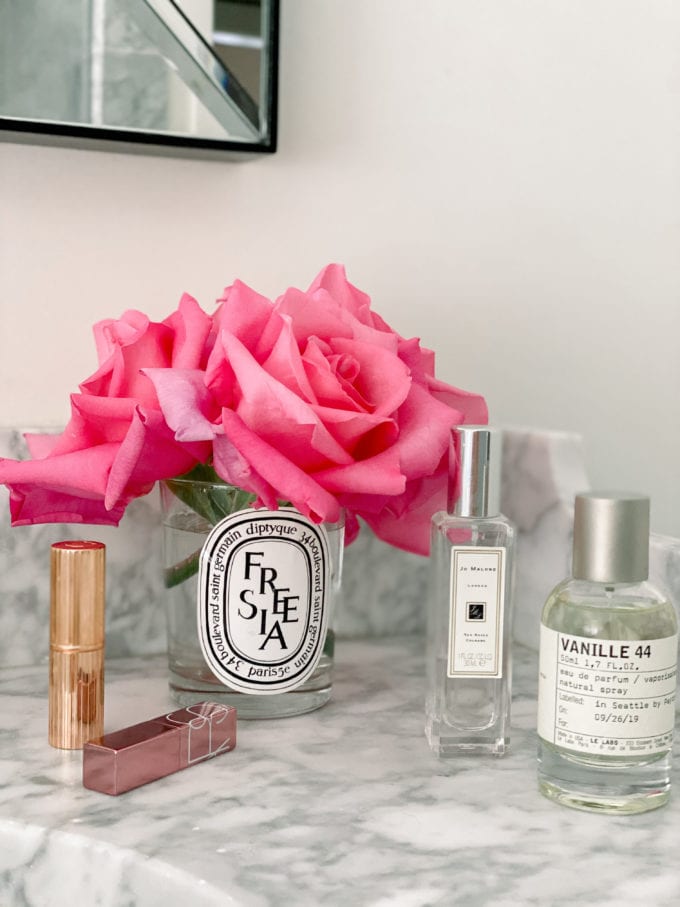 I love to pop a reused candle jar filled with fresh roses in my bathroom, kitchen and next to my bed.
Reuse Your Old Candles To Hold Makeup Brushes
Another easy and pretty way to dress up your bathroom vanity is to use those cleaned out candle jars to hold your makeup brushes.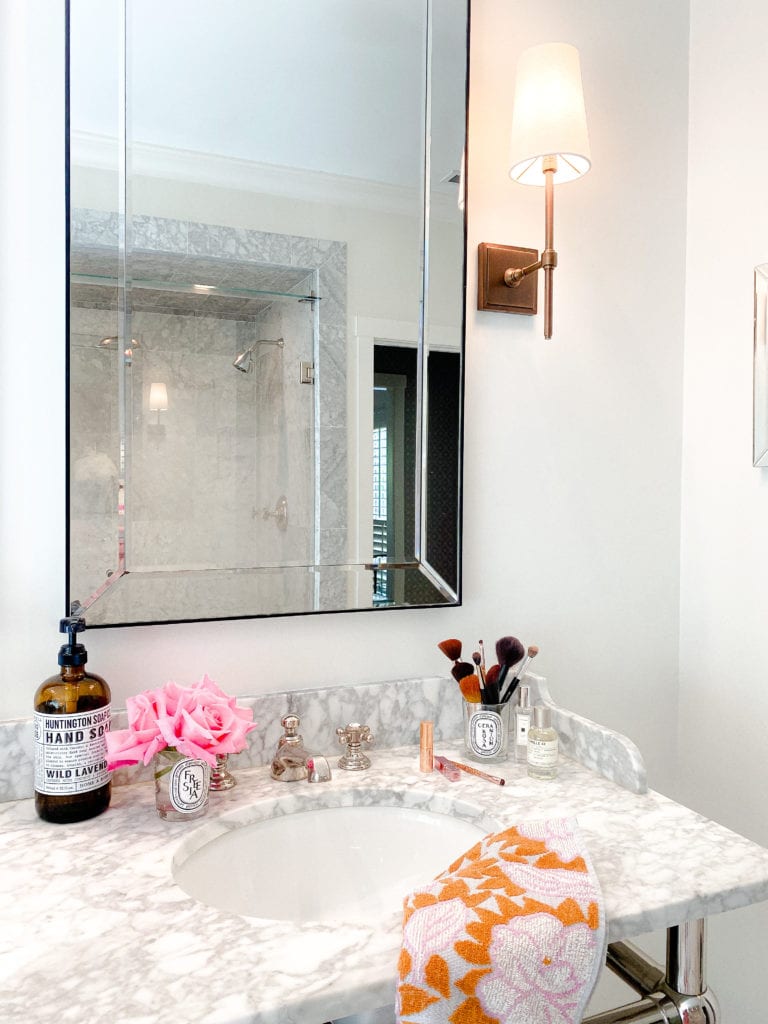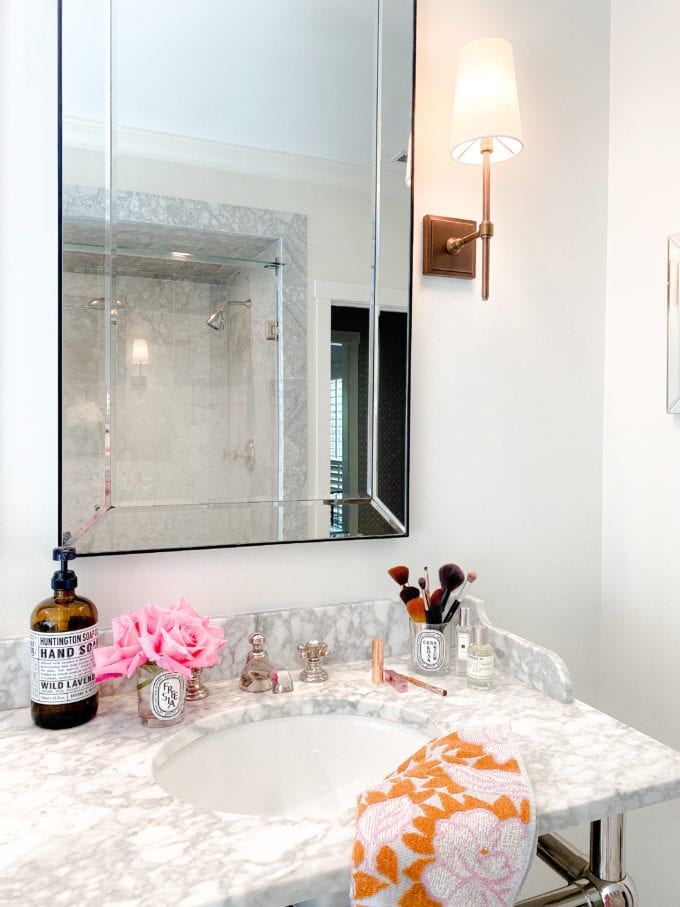 Instant glam vibes for your bathroom!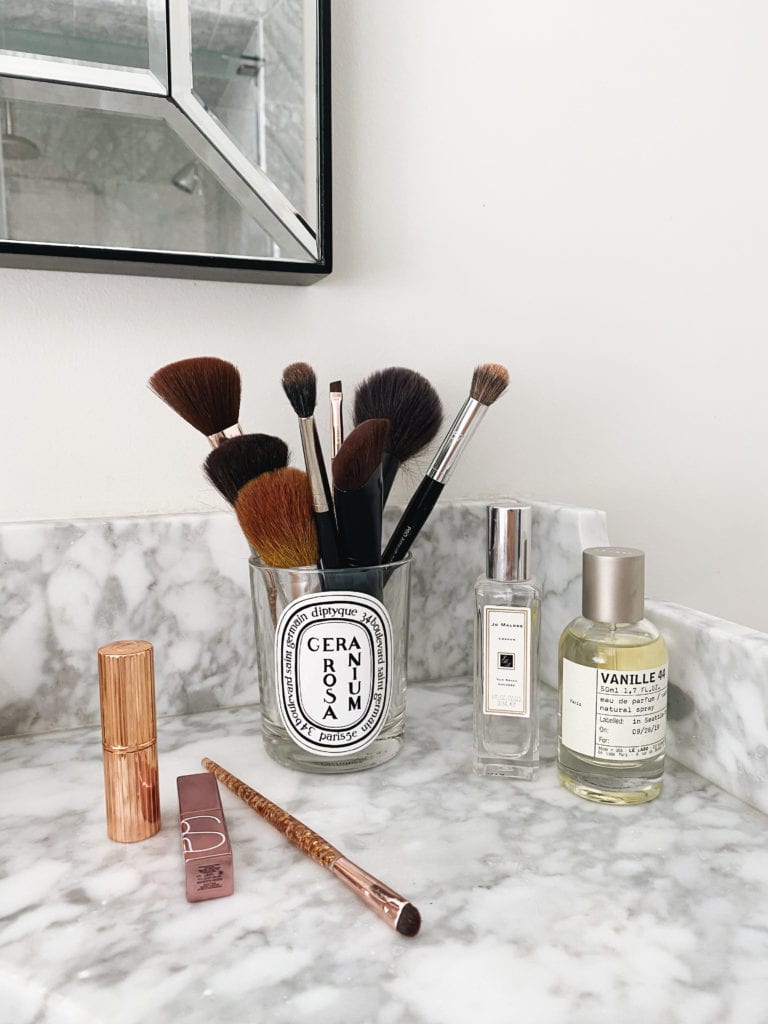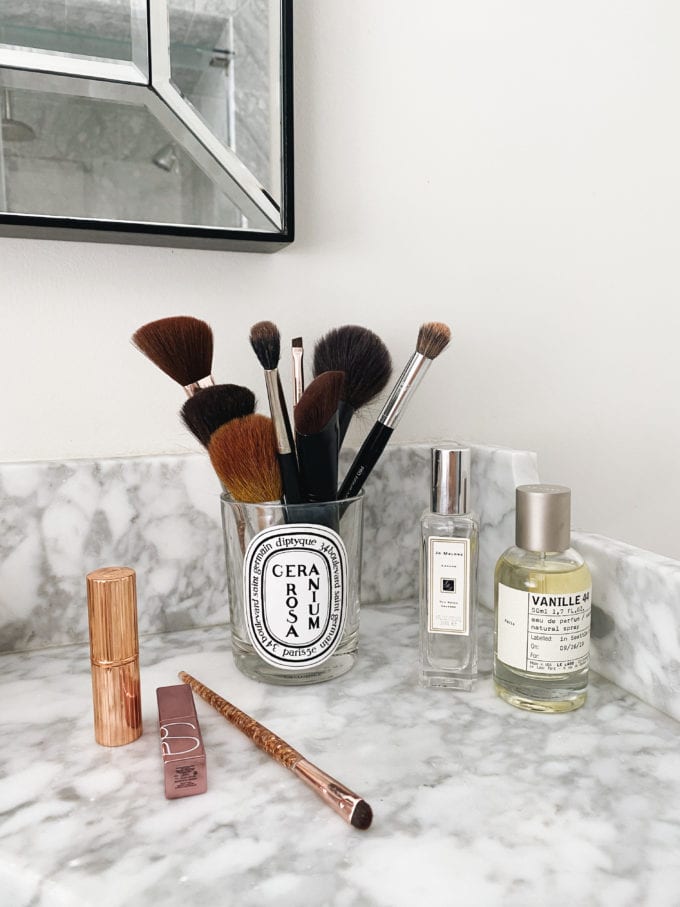 Most old candle vessels are the perfect size to hold your go-to makeup brushes. The clean candle jar corrals your brushes and makes your vanity look like a page out of a glossy magazine at the same time!
Create An Indoor Herb Using Old Candle Jars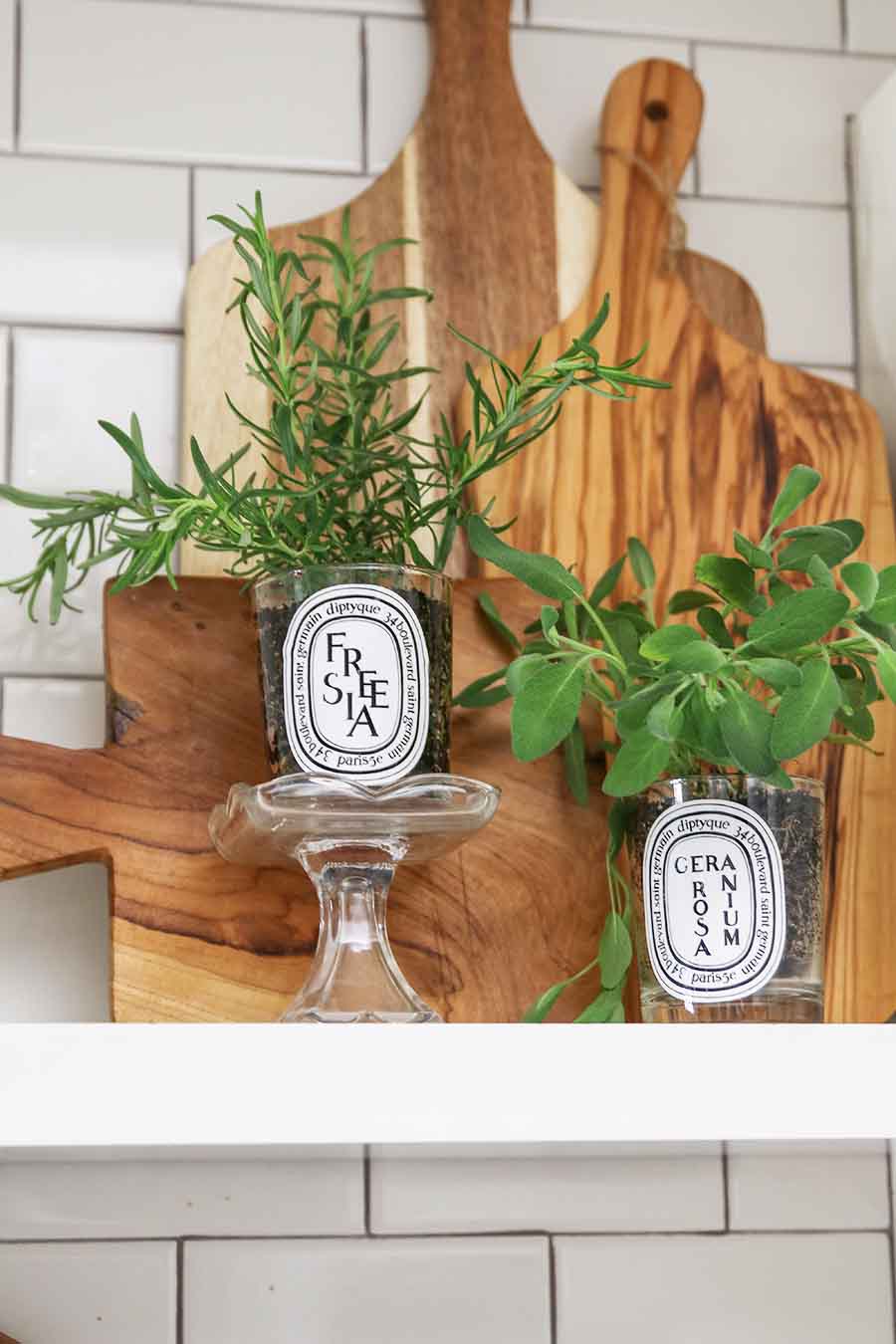 A few years ago I took all my clean candle jars and created an indoor herb garden in my kitchen.
It was one of my favorite projects ever and was so fun to do. You can read the full post HERE.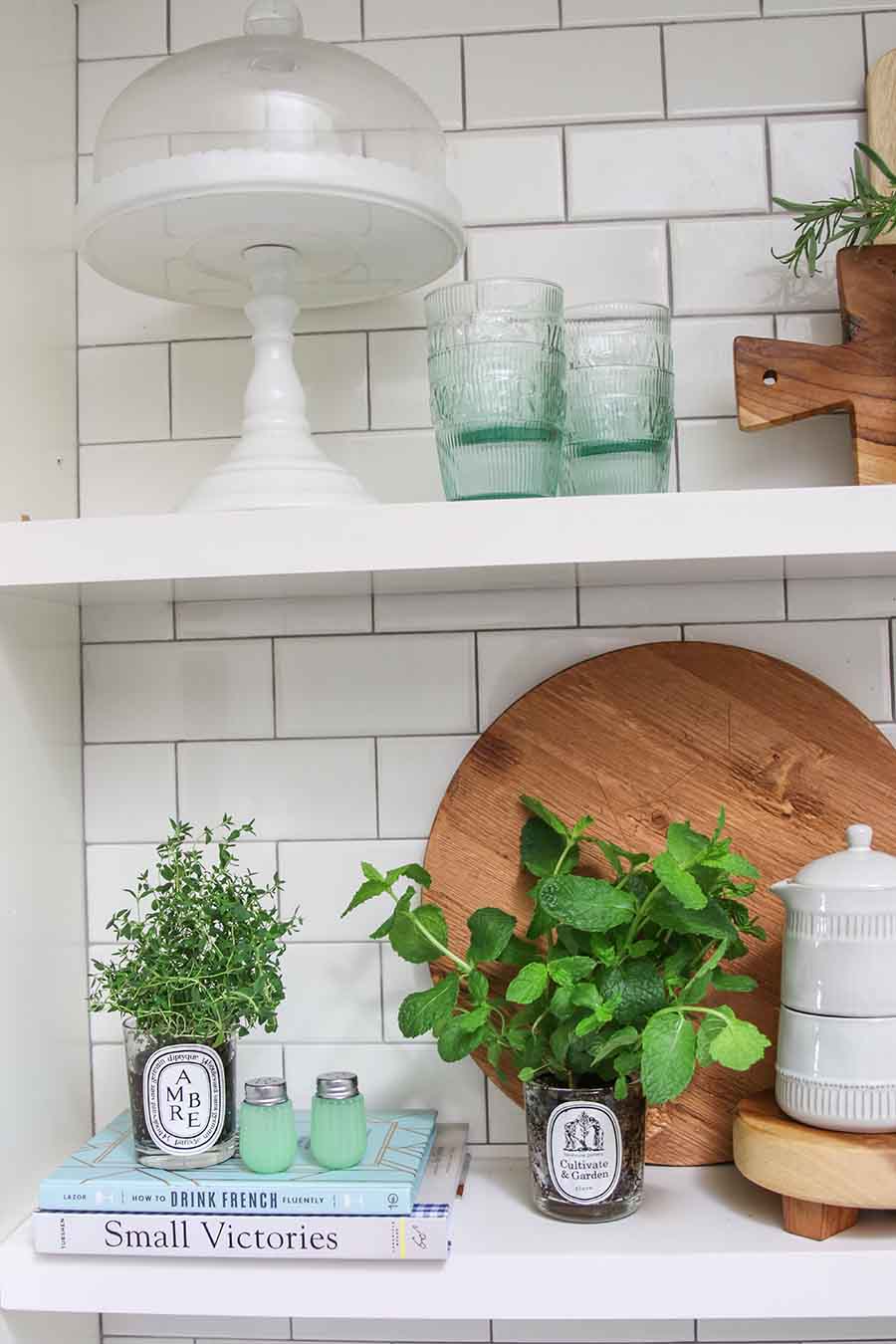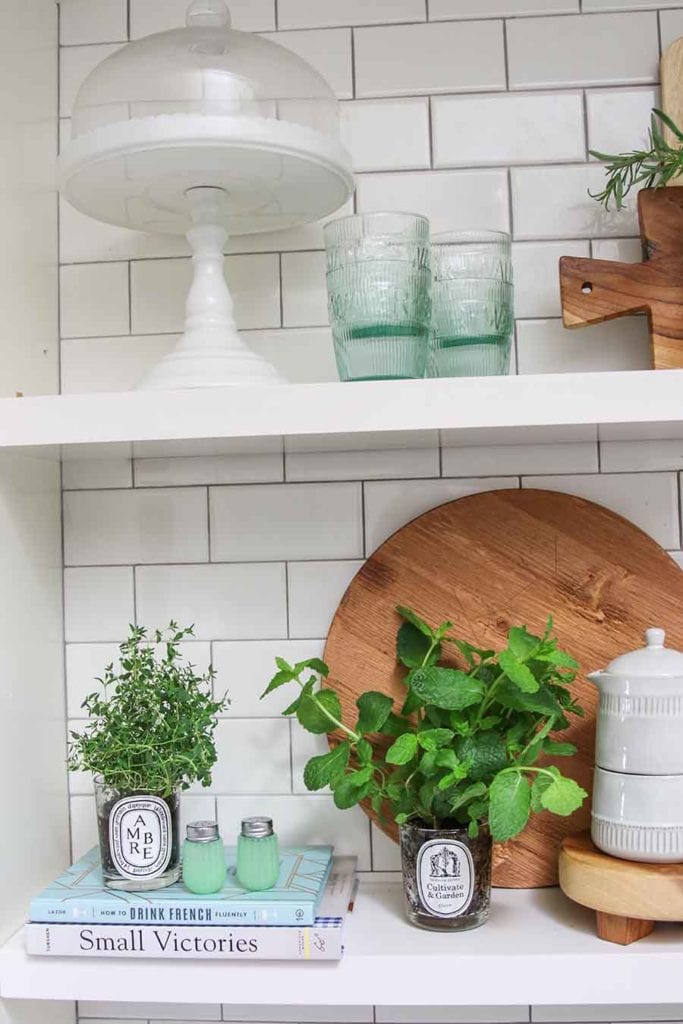 Be sure to check out all the other beautiful and imaginative ideas that my friends are sharing today. I love breathing new life into old items and all these repurposed projects are so creative!
14 Repurpose Project Ideas

Egg Carton Crafts String Lights – My 100 Year Old Home // DIY Furniture Restoration – Grace In My Space // Butterfly Kaleidoscope Art – The Handmade Home // Moss Covered Tin Can Vases – The Happy Housie

Easy Tin Can Project – Happy Happy Nester // 3 Ways To Repurpose Your Candle Jars – Modern Glam // Gold Leafed Wine Bottles – Cassie Bustamante

Faux Cement Planter DIY – Craftberry Bush // DIY Wooden Ball Mirror – Zevy Joy // DIY Tabletop Tiki Torch – My Sweet Savannah // Canvas Banner Hoop Wreath – Lolly Jane

DIY Wood Slice Serving Board – Taryn Whiteaker Designs // DIY Farmhouse Wood Framed Mirror – She Gave It A Go // Faux Mother of Pearl Inlay Tray – A Blue Nest
Pin It
Not ready to start this project right away? Pin it and save for later!