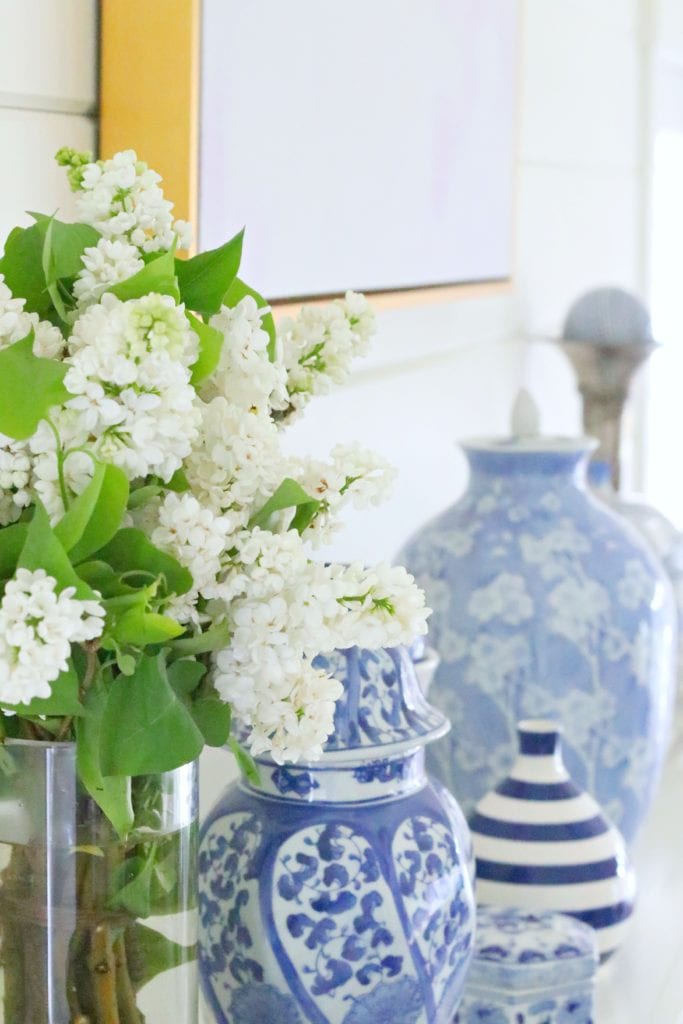 This past weekend I got to a project that I have been thinking about for a long time now. I have had blues on my mind and wanted to make some big changes to our main living area. So I put aside Saturday to do a Living Room restyling.
The Before
If you remember from this post, I had my mantel styled around all the pinks in my living room.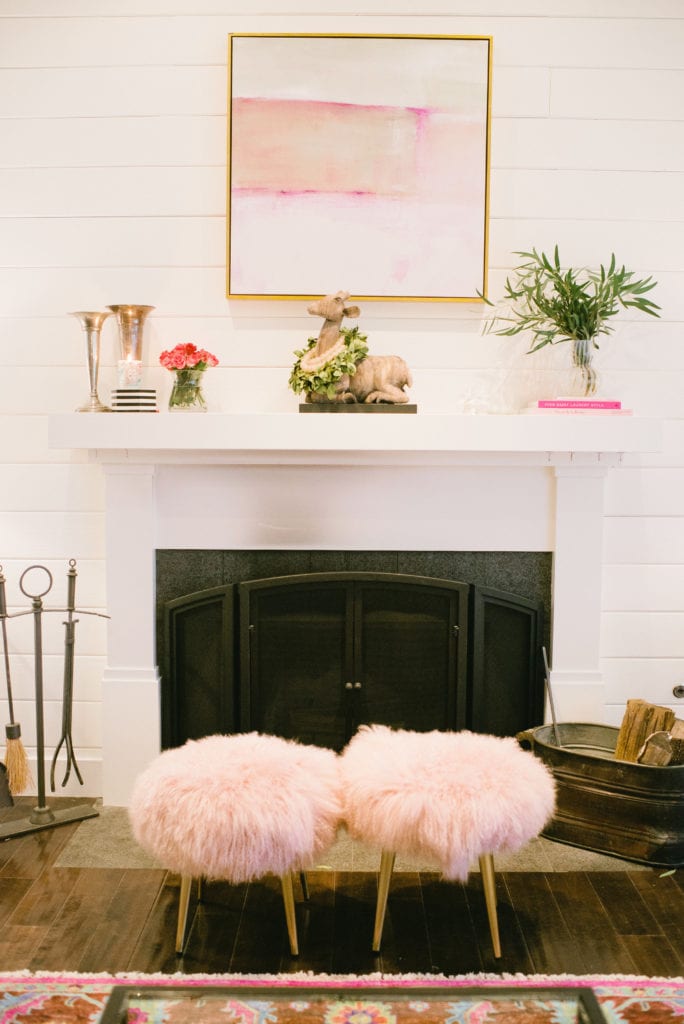 Now as you can see, there is no blue in my rug that dominates the color scheme in our living room. I have had my eye on this beauty for a long time but didn't want to commit to the navy color scheme, so when they came out with the same rug in ivory I was sold!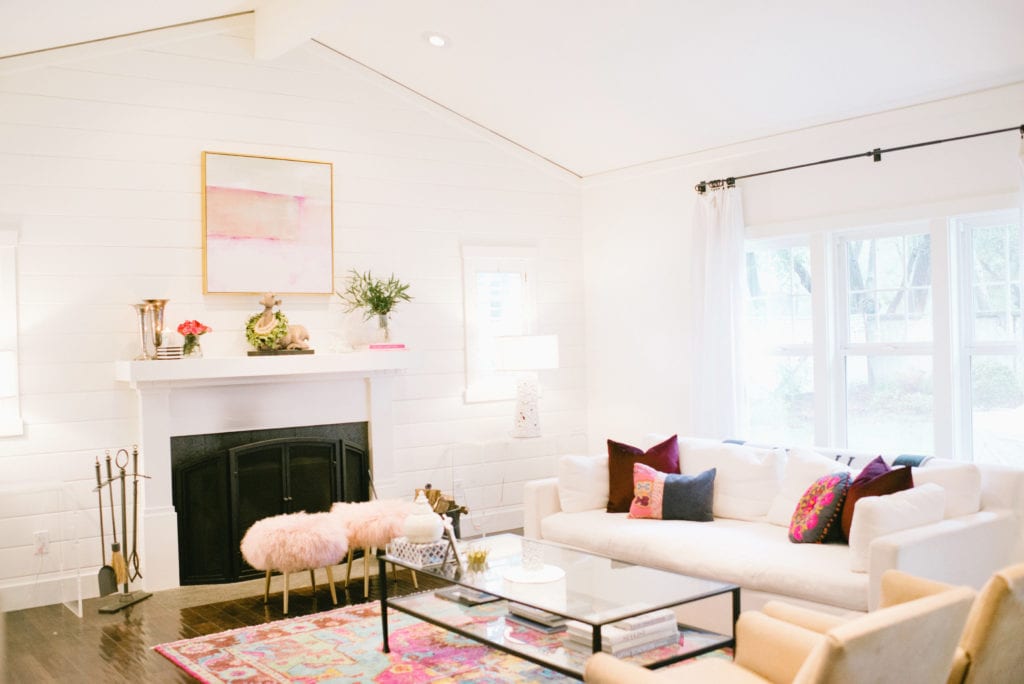 My mom has a great collection of blue and white pottery and ginger jars. I have had my eye on them for this restyling for a while now. To me they feel perfect for Spring. I decided to style the mantel around them.
The Restyling Process
First thing I do is clear off the mantel and start from scratch rather than removing some parts and adding in new colors.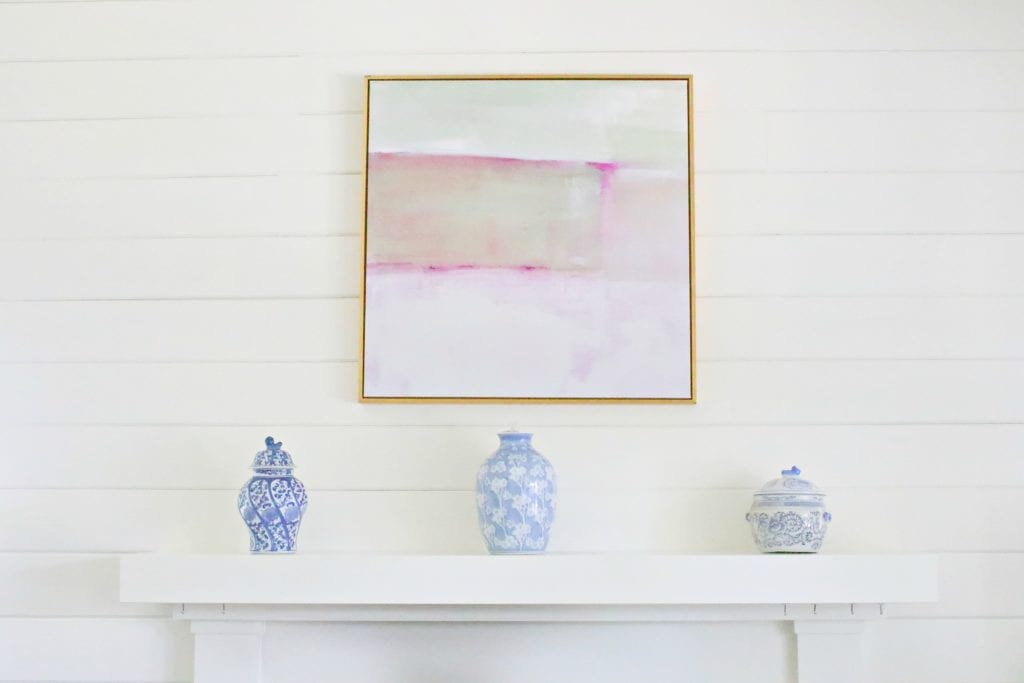 Then I place the 3 largest items evenly to balance the look.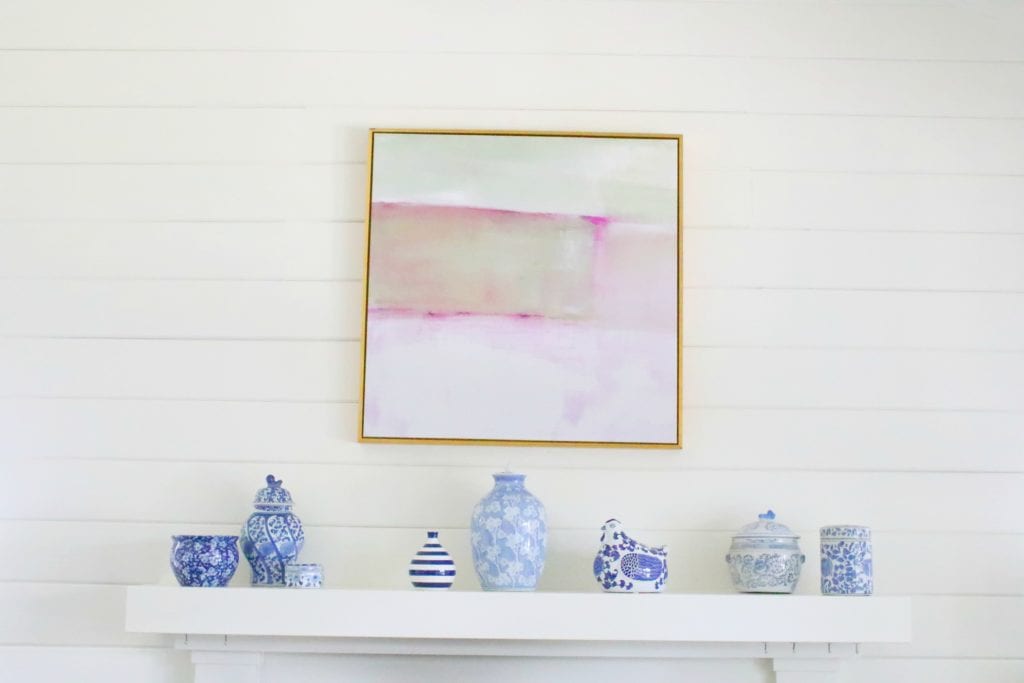 Next I start layering in the smaller items.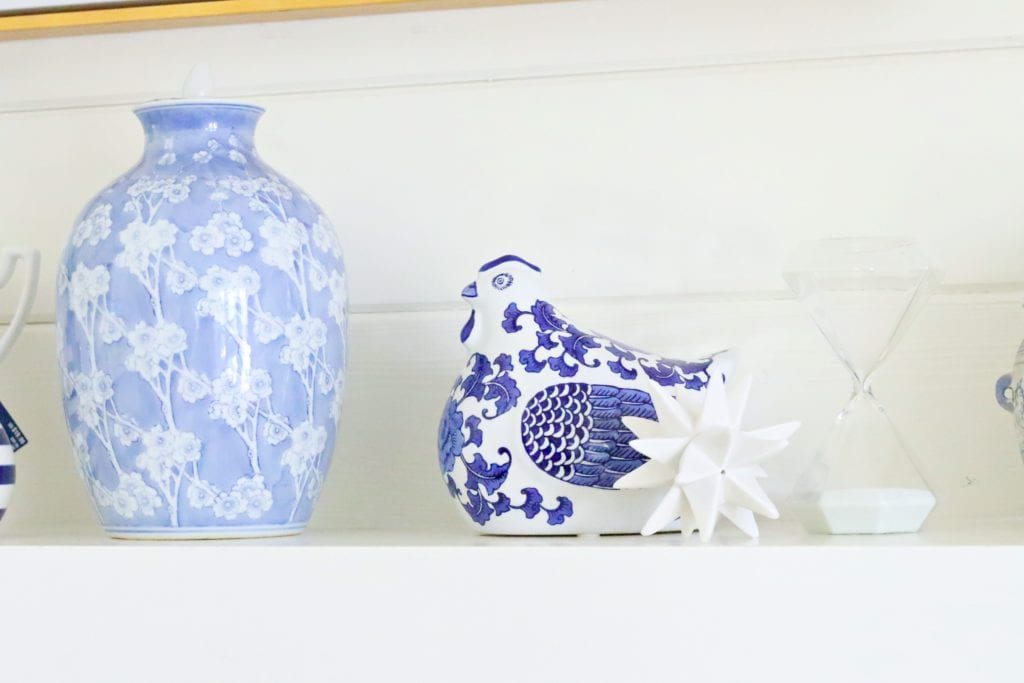 I also added in some other white and neutral objects to break up the pottery.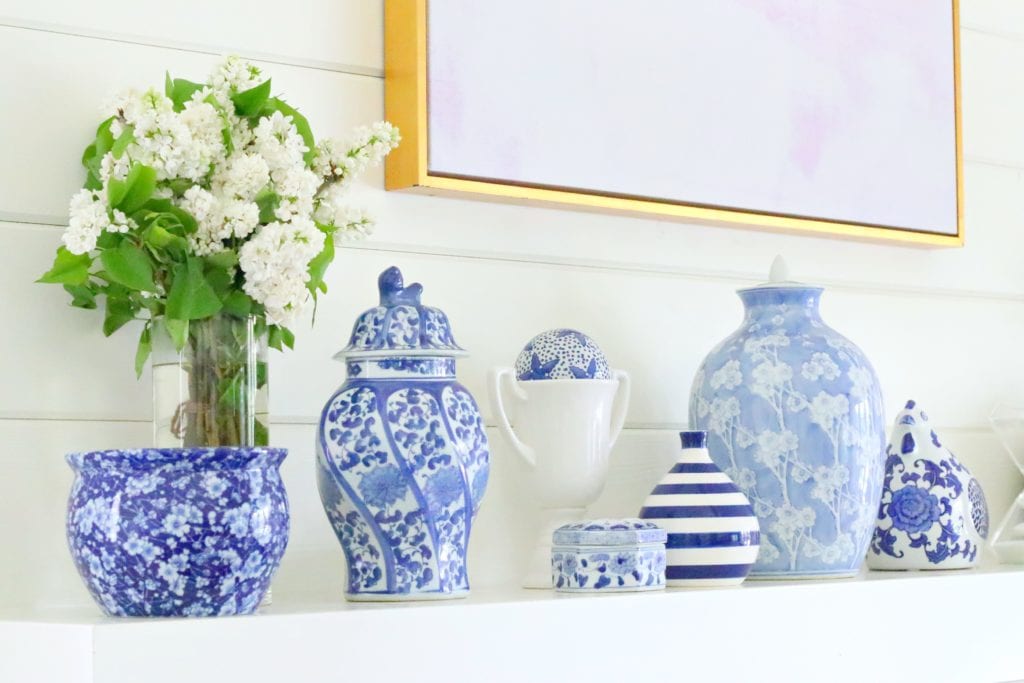 And of course you always need to add fresh flowers. I found these lilac branches at Whole Foods.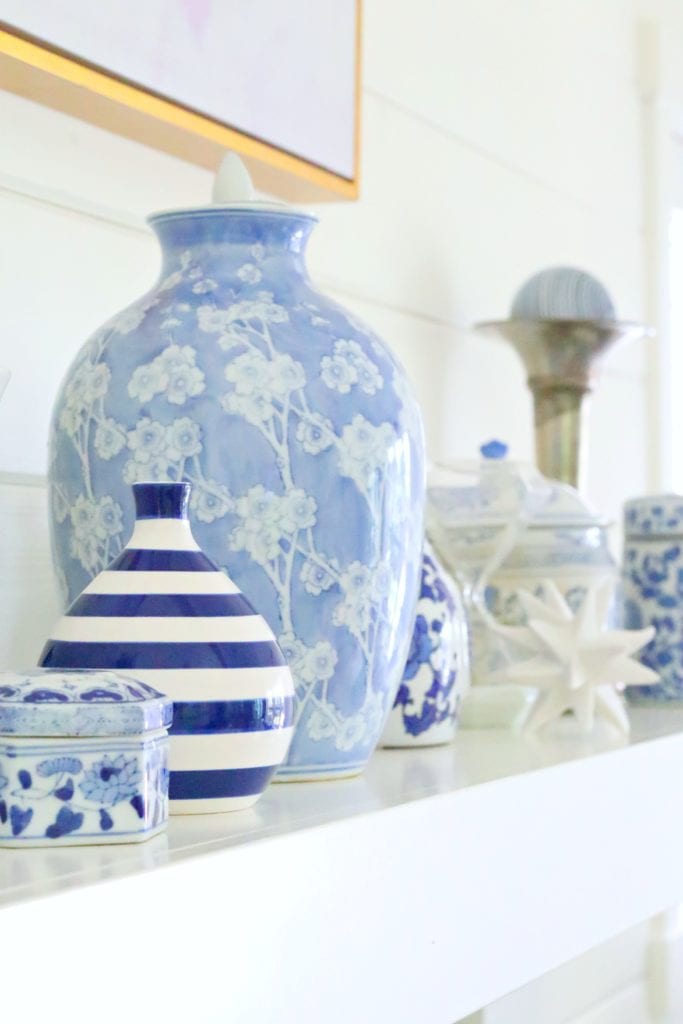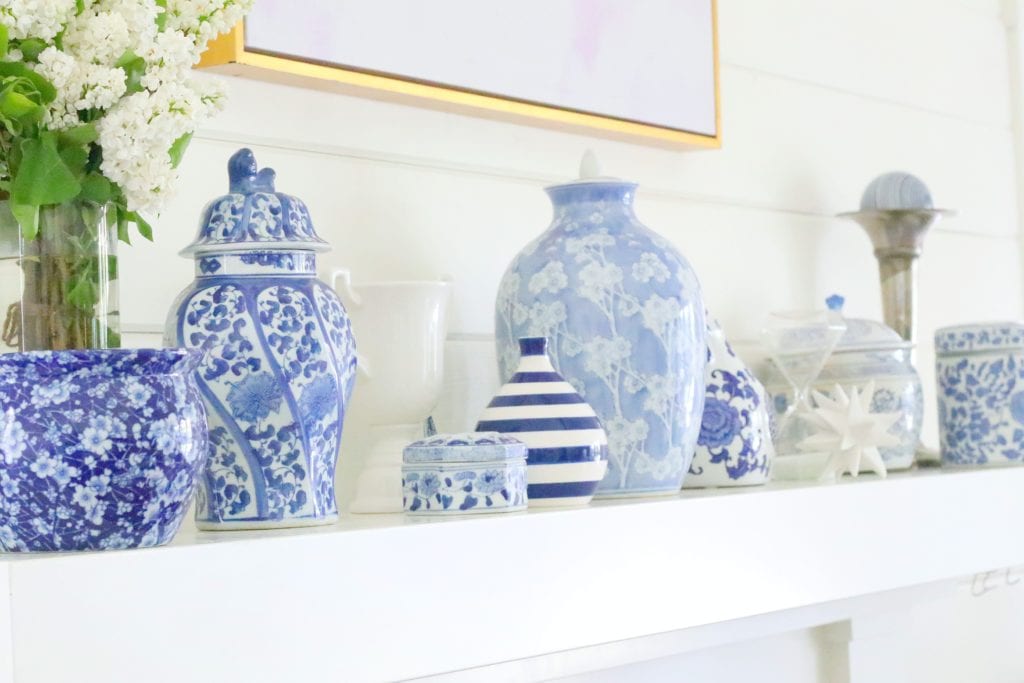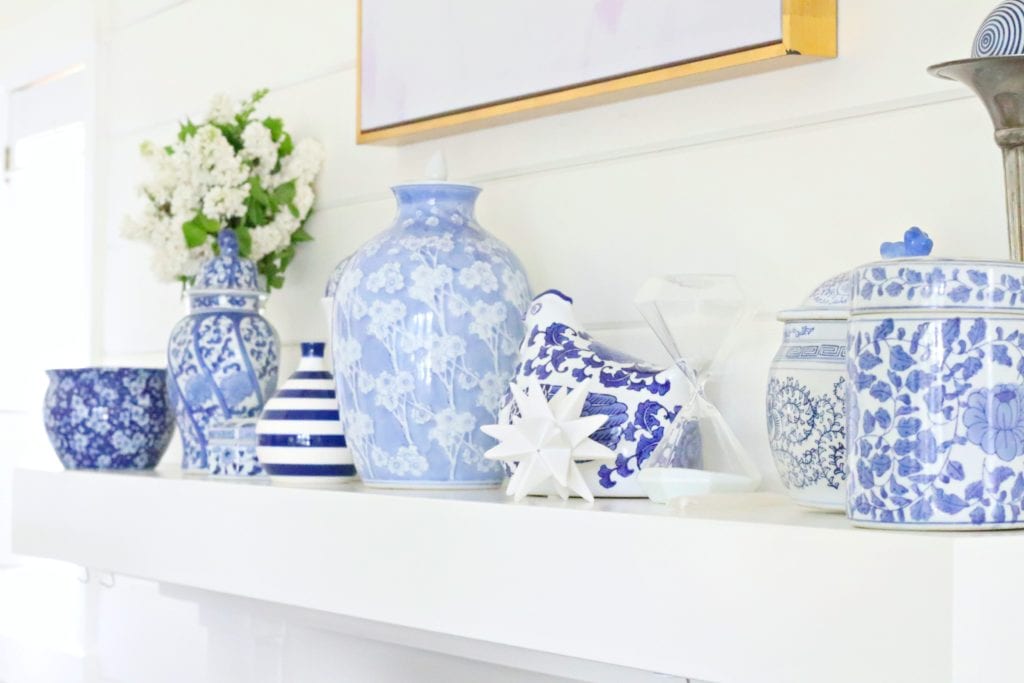 Then I added some blue pillows to my sofa to make the look continuous throughout the room.
Living Room Restyling Reveal
I love the feel of the room now. It feels fresh, bright and ready for Spring! The perfect cure for all this rain we have been getting in Northern California!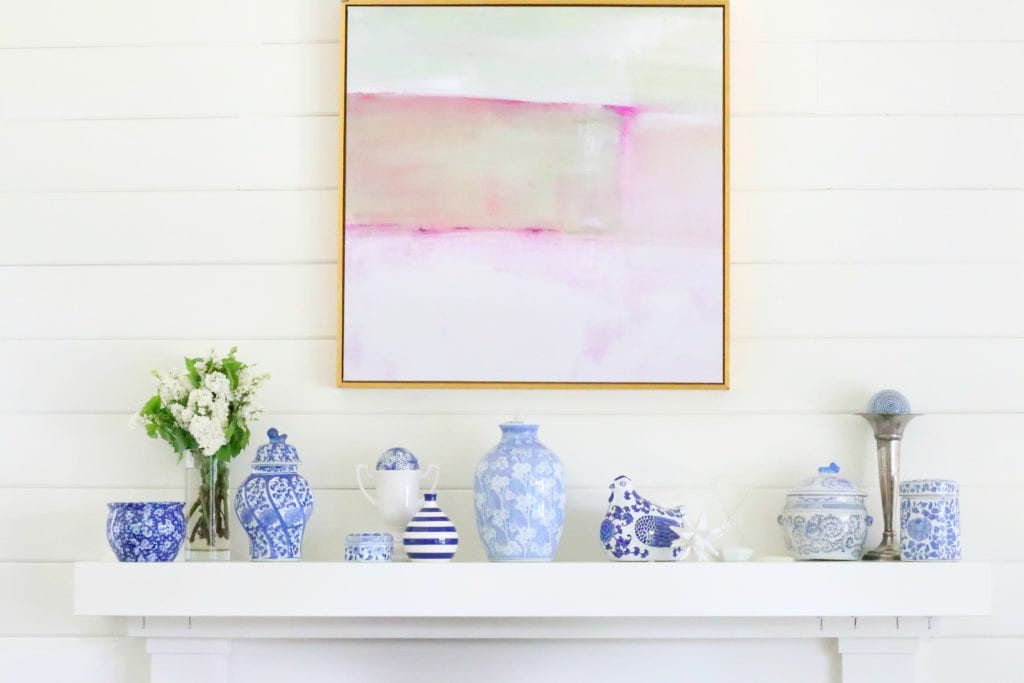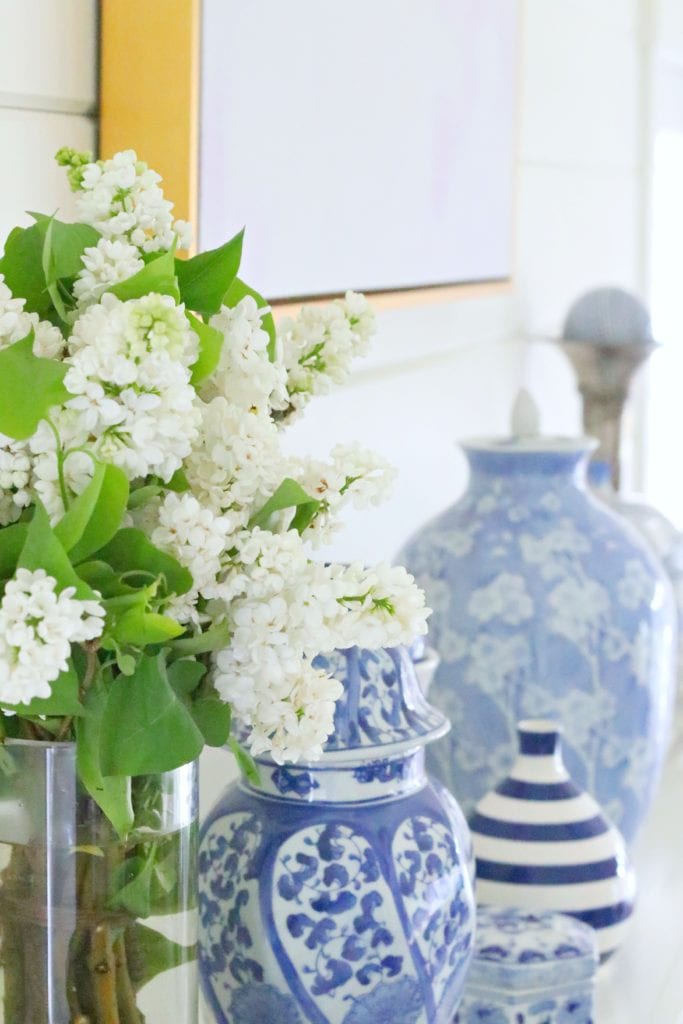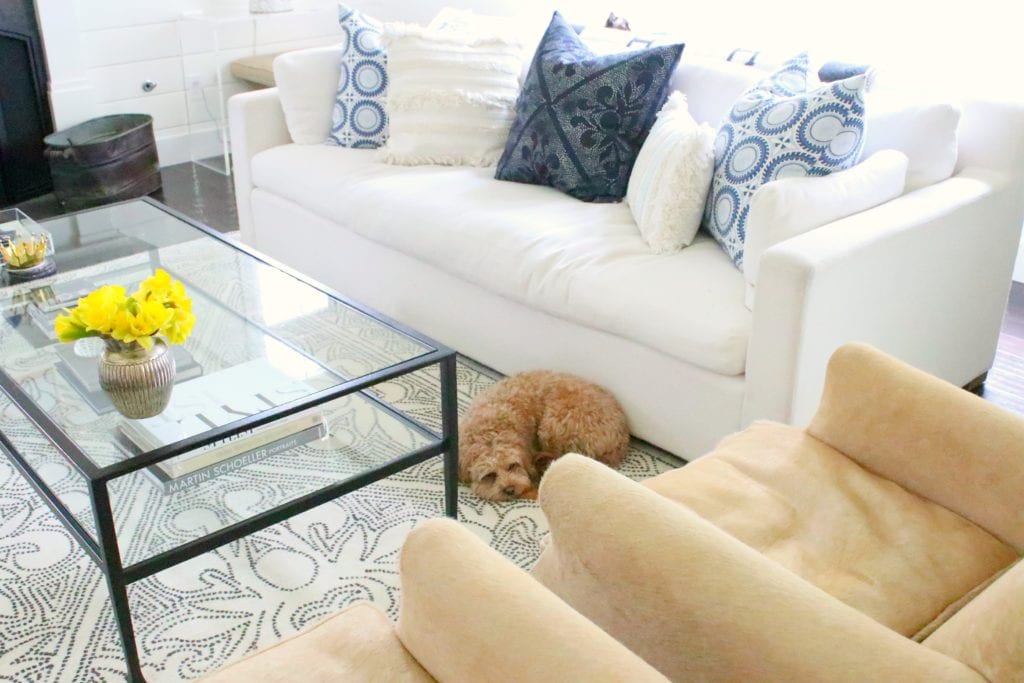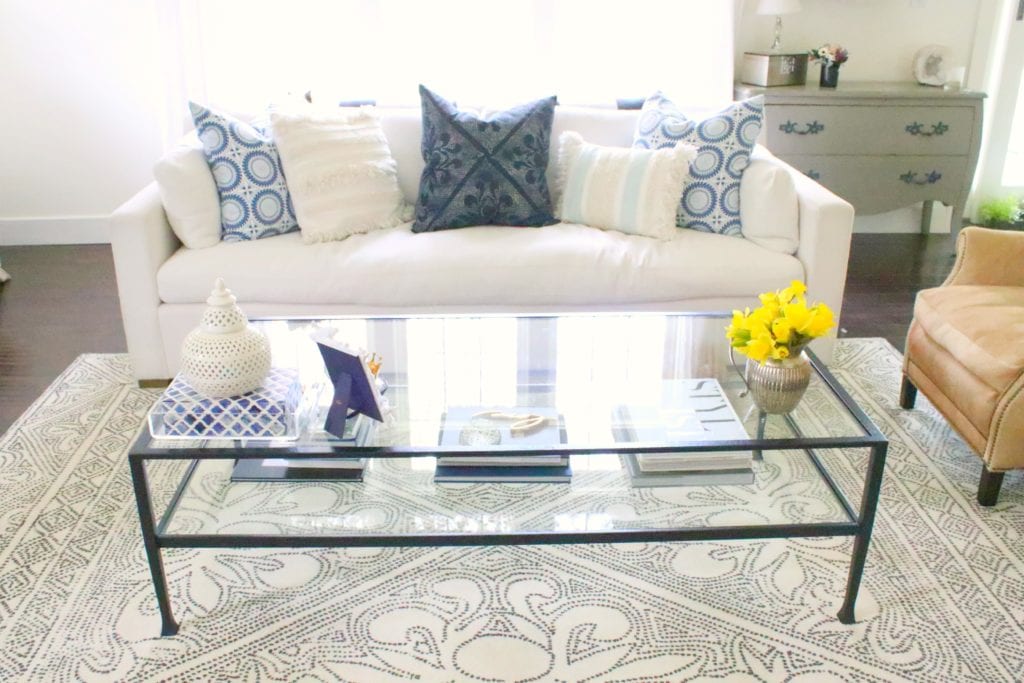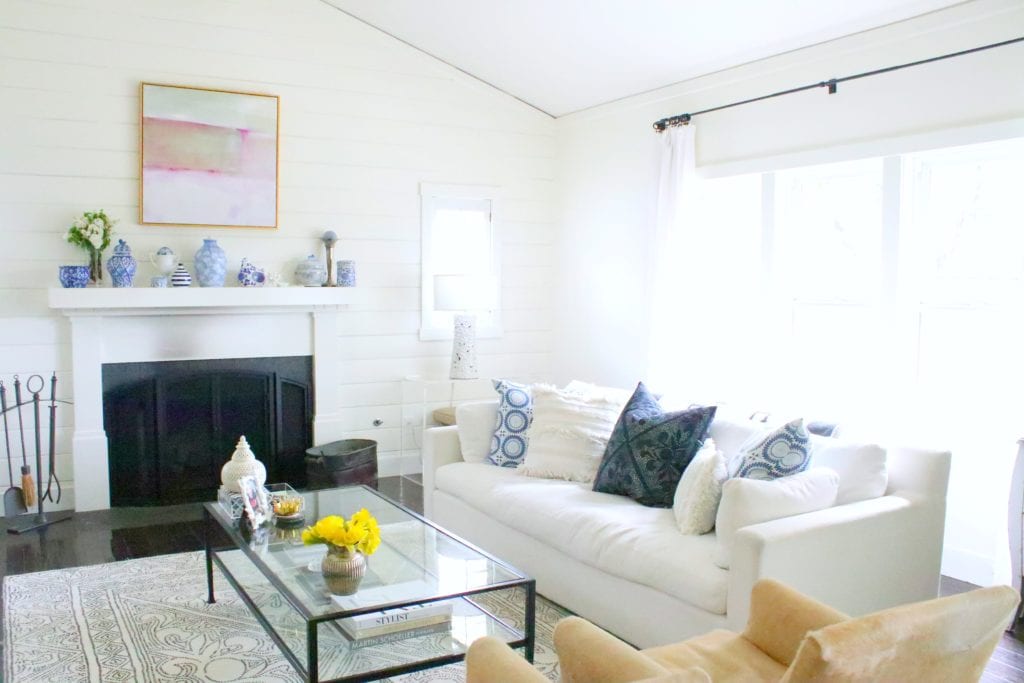 Shop This Post: