Valentine's Day inspired mantel for under $10!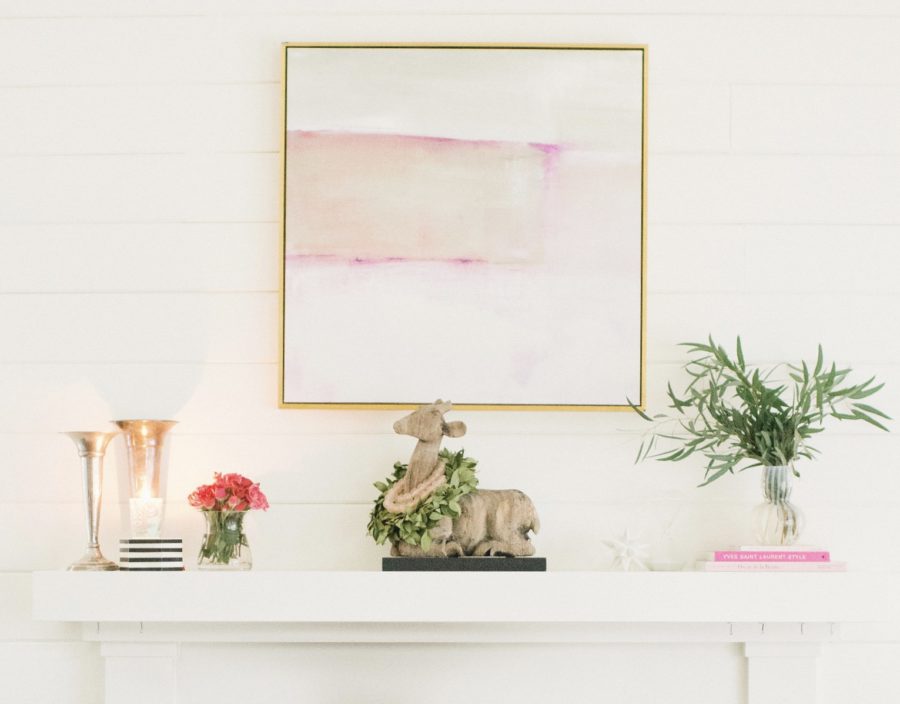 I want to show you how to create a Valentine's Day inspired mantel for under $10! My mantel has sat naked since taking down my Christmas garland and decorations. I have been contemplating what to do and I was finally inspired after picking up some flowers at Whole Foods.
At home with $9 of fresh flowers and greenery, I decided the mantel would be the perfect home for my new purchases. I am absolutely no good at flower arranging so my go-to is to gather them by the mass and stick them in a vase. I would love to be able to arrange flowers like a pro!
Anyway, the red roses inspired me to create a Valentine's Day inspired mantel in a less traditional, non-heart way. I looked around my house and gathered items that related to this theme. I used books, vases, and small decorative objects.
This is something that you could do too using items you already own! Create an updated mantel for under $10!
How To Create Valentine's Mantel
Choose one larger object to be the focal point. This could be a piece of artwork, a large flower arrangement or a vintage wooden deer carving like I used.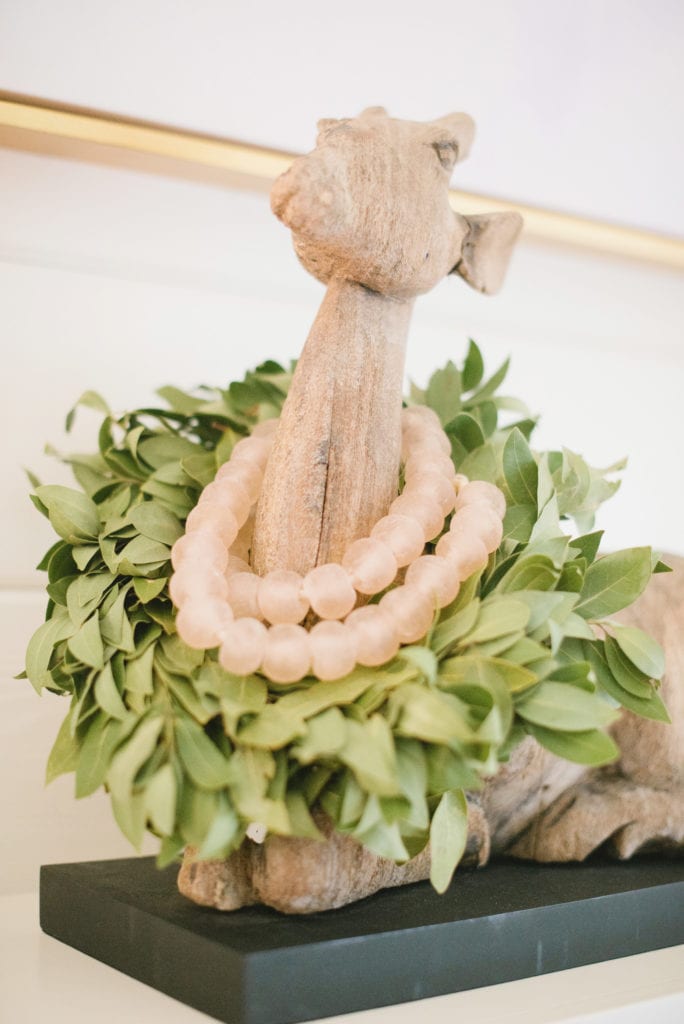 Choose a simple color scheme based on your focal point. Choose two or three colors. In my case I chose varying shades of pink.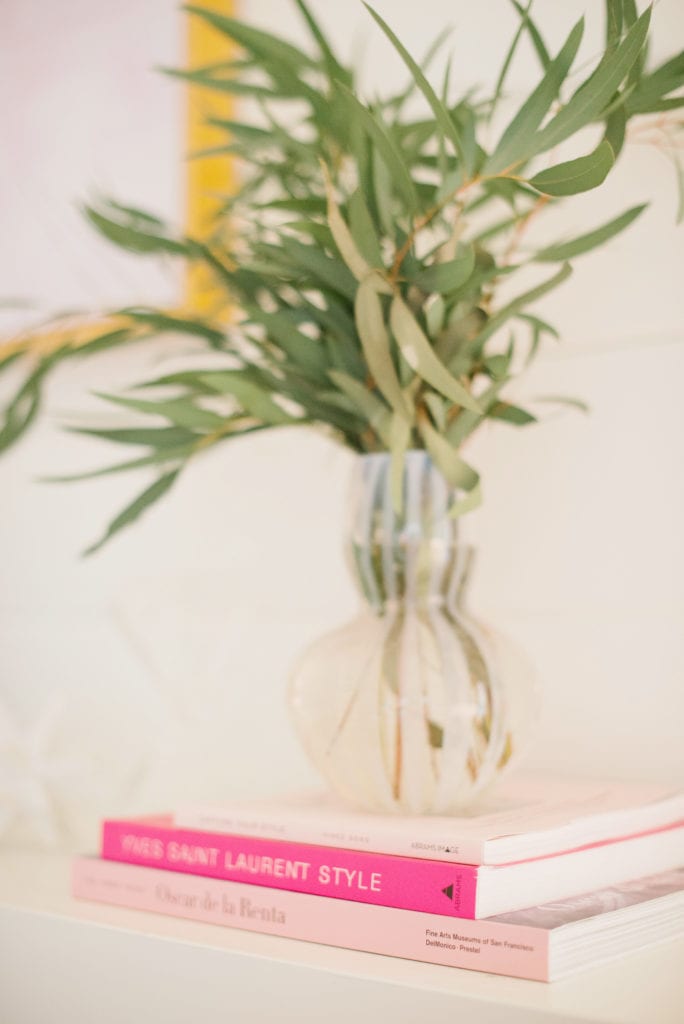 Flank the focal point with height on both sides. You can use candle holders, a lamp, lanterns or any other decorative items that you have on hand. I used some vintage silver vases and greenery.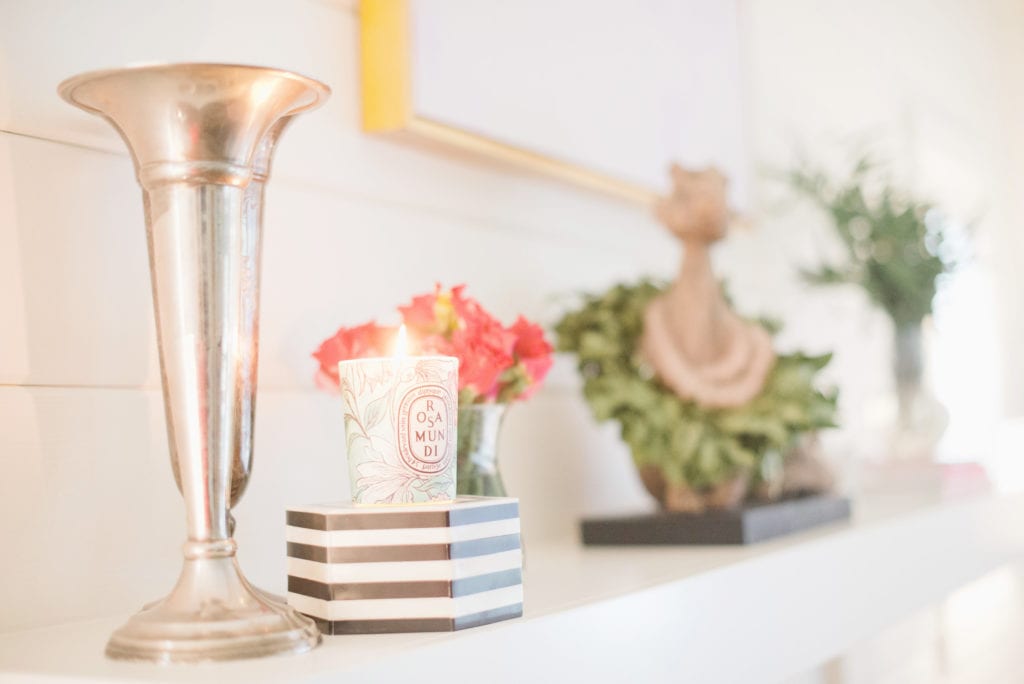 Layer in objects of different heights and textures. This is where I added in a stack of coffee table books, my black and white box and some various white decorations. You can keep it simple if your style is more modern or layer it up for a more eclectic look. The world is your oyster!
Valentine's Day inspired mantel for under $10
Take a look around your house and see what you can gather to create an updated mantel scape for the holiday of love! Add in some greenery and you can have a new look for just the cost of fresh flowers!
And I even got a little carried away and styled my bookshelf with some V-day accessories too!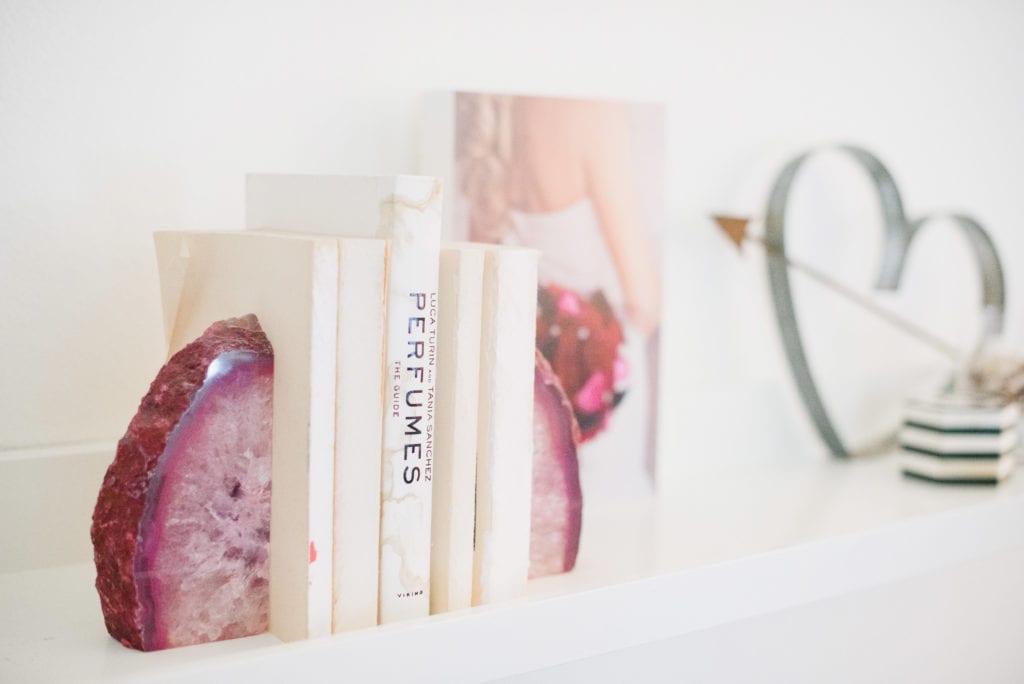 Details:
all photography by Wendy VonSosen