I am so excited to finally share the details of my new closet reveal! When we bought our house 6 years ago one of the things that sold me on it was the closet space. It was huge and I had big plans for such a large space!
Many years of planning later, I finally got the opportunity to transform the dull, unorganized shell of a closet into a fashion lovers dream come true!

I describe my style as a little bit modern with a lot of glam (hence the name)! I am lucky enough that my husband puts up with my obsession with pink and my insatiable need to add some glam to every part of our home, including our bedroom. When I went to design my dream closet I knew I had to add my 3 favorite elements: pink, leopard print and glitzy gold.
Here is a before shot. Did I mention that it was unorganized? Eek!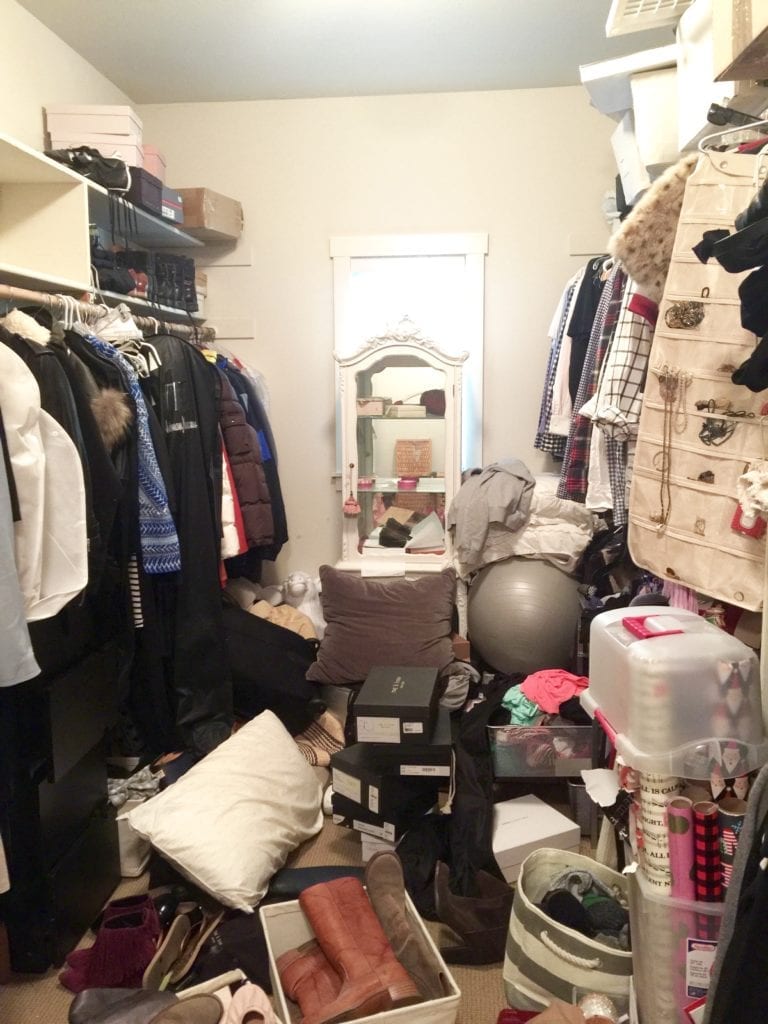 I needed more organization and storage, most importantly for all my shoes! I created an entire wall dedicated to my shoes and handbags. Now I can actually see what shoes I have when getting dressed every morning!

The leopard carpet is one of my favorite elements in the closet!

I painted the ceiling a soft and glowing shade of pink. I am obsessed with how it looks when the pendant lights are on. This space is also my meditation space, so I made sure to have soft lighting as an option.
The paint color is Calamine by Farrow & Ball.

Finding the right hardware was a challenge. I wanted something that was reminiscent of a vintage dressing room. These lucite ones were perfect!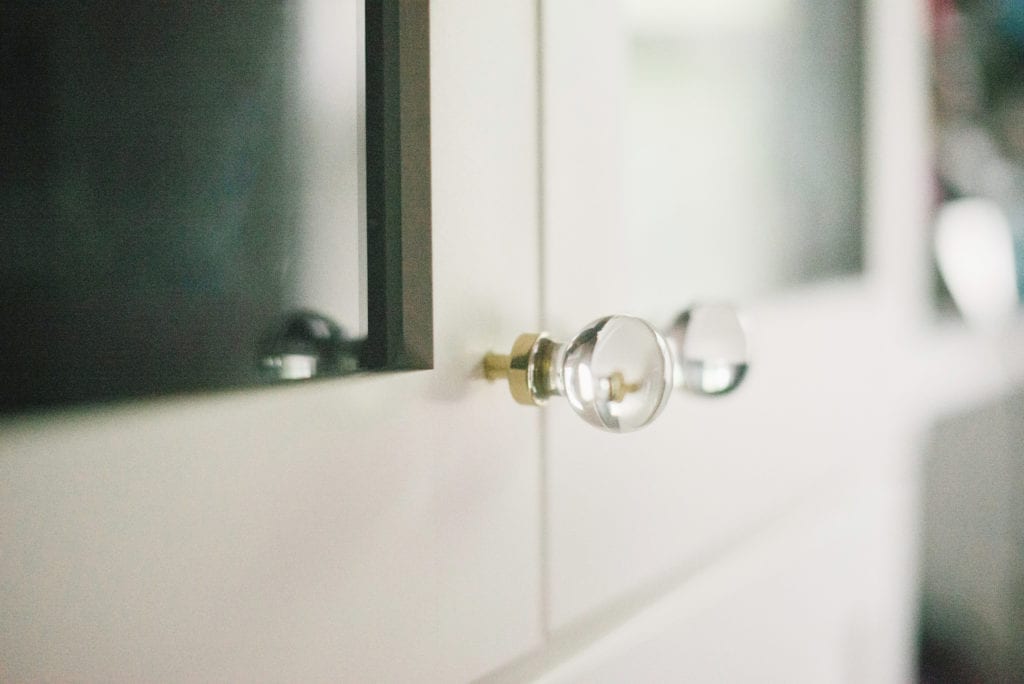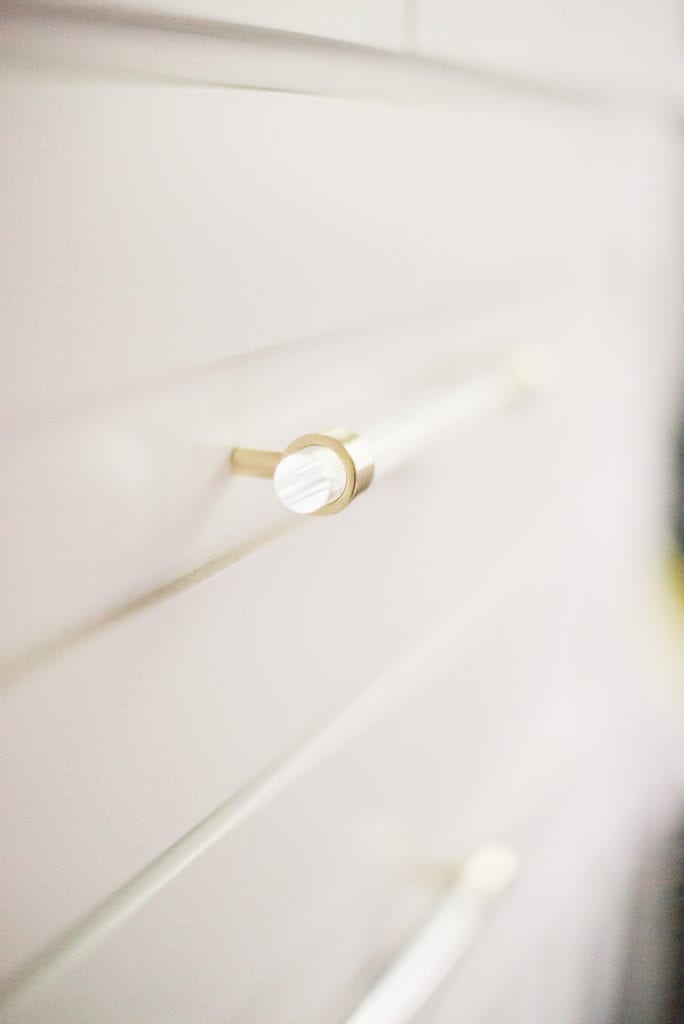 So what do you think? What is one room in your house that you can't wait to remodel?
Sources: